Enhanced federal unemployment benefits will remain in place in Wisconsin until early September after a failed effort Tuesday by Assembly Republicans to override Gov. Tony Evers' veto of a bill that would have ended them immediately.
In addition, Evers' request to lawmakers to meet in special session to boost education spending by $550 million, which the Democratic governor called for Monday after Republicans announced plans to convene for the veto override attempt, also failed with the GOP-led Legislature quietly gaveling in and adjourning without debate.
The Assembly convened in extraordinary session Tuesday to override Evers' veto and do away with federal coronavirus unemployment benefits, which provide unemployed individuals with an extra $300 per week in addition to the state's maximum of $370 per week.
The GOP motion failed 59-37 along party lines, leaving the added federal benefit in place until it expires Sept. 6. Republicans needed to secure a two-thirds majority in order to successfully overturn the governor's veto, a margin that also would need to be achieved in the Senate.
Assembly Speaker Robin Vos, R-Rochester, said striking the federal benefit wouldn't entirely solve the state's workforce shortage challenges, which were present before the COVID-19 pandemic arrived, but added doing so would eliminate a disincentive for some to find employment.
"It's not a silver bullet, there's no doubt about that, but is it a part — a major part — of the problem? Yes," Vos said. "If you pay people over $17 an hour tax-free to stay home and not work, there are going to be fewer people working. It's not rocket science."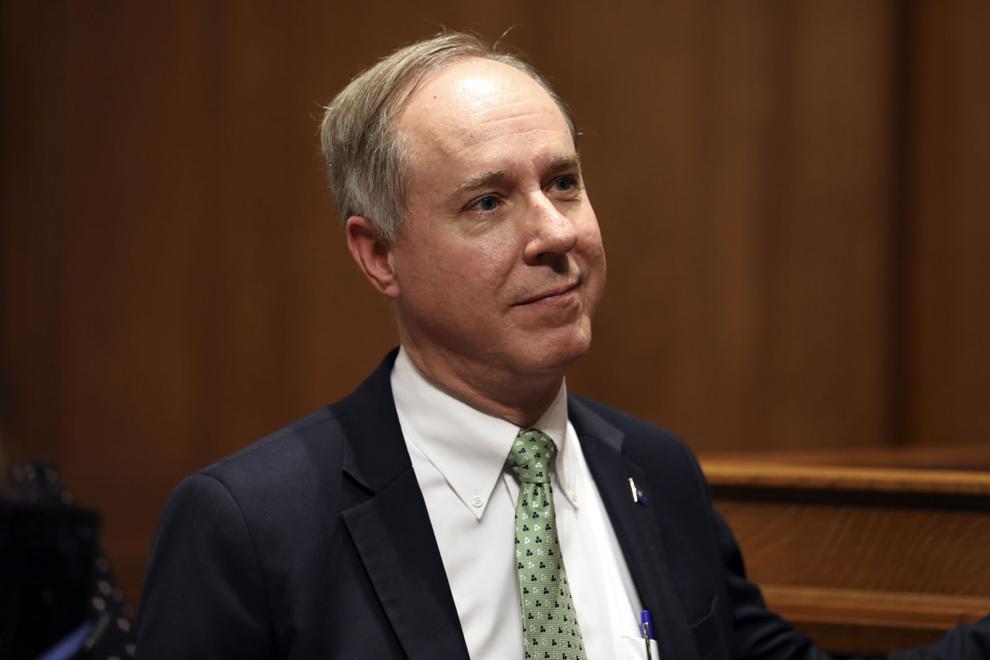 Democratic members, who blasted the GOP effort as shortsighted and disingenuous, said there are several other factors at play when it comes to the labor shortage such as child care needs, an aging workforce and residents who remain concerned about returning to work amid the ongoing COVID-19 pandemic.
"Don't fall for the political gamesmanship and easy rhetoric," Rep. Greta Neubauer, D-Racine, tweeted. "Ending these final few weeks of extended benefits won't solve a deep-seated problem — other states have already shown this. We need to get to work on real solutions that will draw workers to our communities."
Earlier this month, Evers announced plans to spend $130 million in federal stimulus funds to help unemployed people find work and address ongoing workforce shortage challenges across the state.
As of June, Wisconsin's unemployment rate was 3.9% — near the 3.5% rate in February 2020, according to the state Department of Workforce Development. The national unemployment rate last month was 5.9%.
Education spending
As Democratic members rejected ending unemployment benefits, they also called on Republicans to take up Evers' request to boost education spending by $550 million.
However, Republicans, who have rejected Evers' previous special sessions, did so again on Tuesday, calling the request a "smokescreen" to distract from the workforce challenges in the state. Vos said the governor's request was "a day late and a dollar short."
"We do not have a crisis level for funding our schools," he said before Tuesday's session.
As they've done with previous special sessions called by Evers, Republican lawmakers in the Assembly and Senate Tuesday afternoon gaveled into session and then immediately adjourned. The Legislature is required to gavel in to a special session called by the governor, but does not have to hold debate and can immediately adjourn.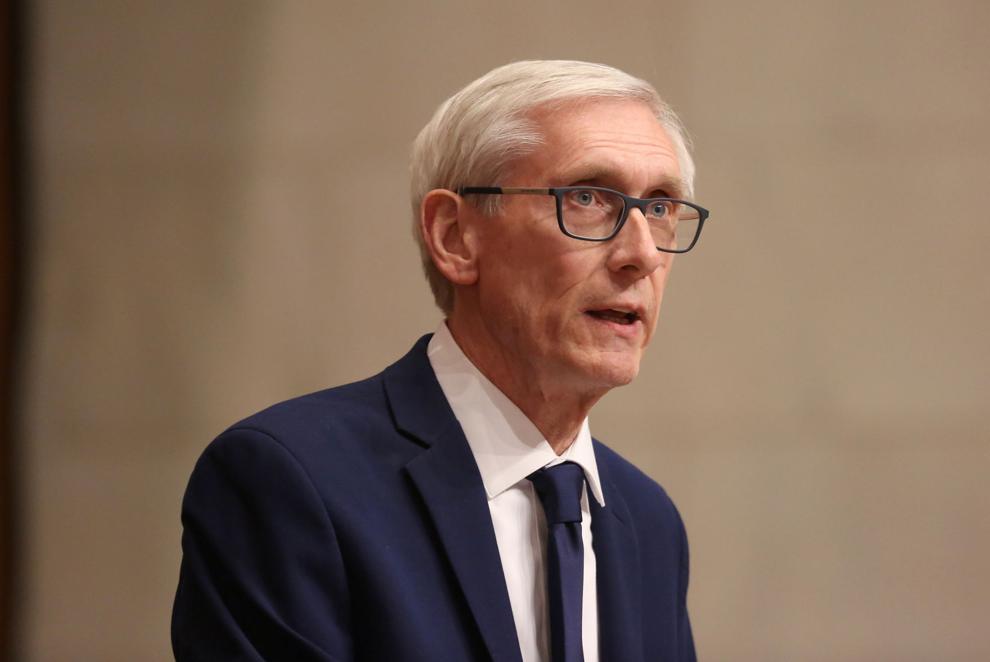 "It's breathtaking, frankly, that Republicans had the chance to do the right thing, and do what's best for our kids and they chose to play politics instead," Evers said in a statement. "Republicans had time to go to Madison for another political stunt but couldn't be bothered to even consider investing more money into our kids and our schools — that's just wrong."
All told, Evers called for $240 million for per-pupil aid given directly to schools, $200 million for special education aid, $90 million for the University of Wisconsin System and $20 million for the Wisconsin Technical College System.
The funds Evers requested for education spending stem from a partial veto he issued while signing the state budget earlier this month that removed GOP plans to transfer $550 million from the general fund to the state's rainy day fund. If the Legislature doesn't pass a bill to direct use of those funds, they would remain in the general fund heading into the next budget, or provide a buffer if a recession were to hit.
With Evers' partial vetoes, the state budget is expected to leave more than $1.6 billion of taxpayer money uncommitted.
Speaking with reporters, co-chair of the state budget committee Rep. Mark Born, R-Beaver-Dam, said the combined state and federal funds going to schools should be more than sufficient and there are no immediate plans to increase education spending this biennium.
"Nothing has changed from the budget the governor signed two-and-a-half weeks ago so we're not looking to revisit the education budget because we made major investments when we did it the first time," Born said.
The 2021-23 budget includes a $128 million increase in education funding and increased spending on general school aid that — paired with no increase to district revenue limits — would force local districts to lower their property tax levies. School districts say the move limits their ability to offer employee raises and cover other inflationary cost increases. Evers has also allocated $100 million in federal stimulus funds to schools.
Year in review: The top Madison-area stories of 2020
It started out well enough. The Badgers were making a late-in-coming run at the Final Four. Hometown insurance behemoth American Family announced it was boosting its starting minimum wage to $20 an hour. Madison East Siders welcomed a new Pinney branch library.
The first two and a half months of the year feel like a different era, when news of a strange new virus infecting people in China was safely tucked away in the back pages of the newspaper and the heart-breaking images of a white Minneapolis police officer kneeling on the neck of a 46-year-old Black man had yet to go viral.
Then came March and successive waves of closures, cancellations, lockdowns, furloughs, layoffs, infections and deaths. If the subsequent uprisings over the killing of George Floyd weren't enough to remind America that it has plenty of work to do to overcome racism, the shooting of Jacob Blake in Kenosha tragically emphasized the point. And a divisive presidential election carried the tone of the year at the end.
While it may not be a year to look back on with particular fondness, 2020 no doubt is one to remember. Here's a look back at some of the top stories in the Madison area as they occurred.