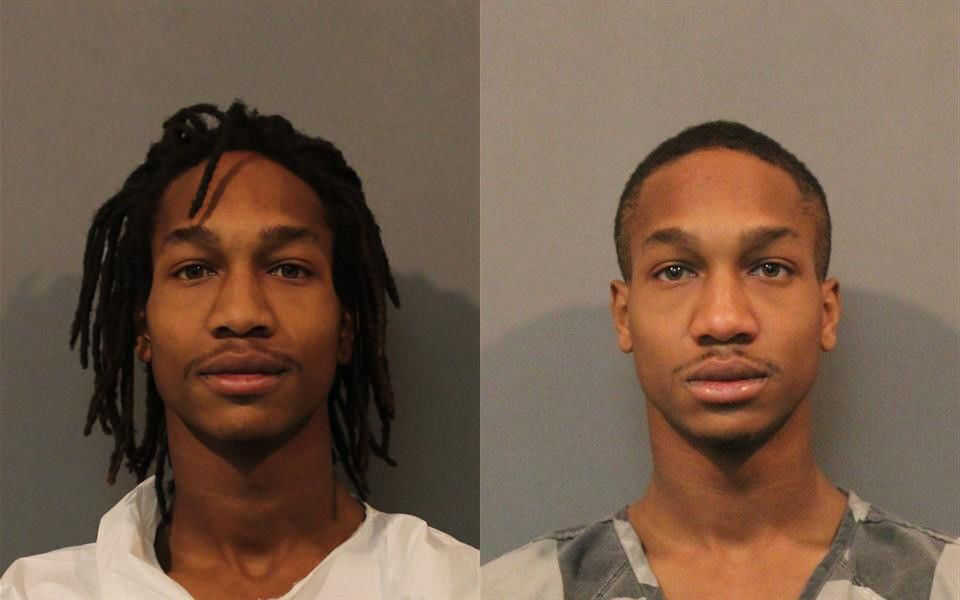 GARY, Indiana — Fresh off his escape from a prisoner transport van Dec. 14, murder suspect Leon Taylor desperately ran into a nearby home and told the woman inside he needed to use her cellphone.
"She didn't know that he had escaped. She was alarmed when she saw the handcuffs, but she was also scared. He was looking for a ride out of there," said Cmdr. Michael Stewart, head of investigations for the Lake County Sheriff's Department.
One step behind him
Taylor's escape — caught on video — from a security van in a McDonald's drive-thru in Gary, Indiana, quickly made national headlines as local law enforcement launched a massive search for him.
Taylor, of Hammond, Indiana, was first arrested Dec. 2 in Texas as a suspect in an East Chicago murder. He was also a suspect in five Northwest Indiana armed robberies and a burglary. 
Taylor was being extradited from Texas to Indiana when he escaped custody at a McDonald's drive-thru while being transported by a private security firm, REDI Transports, of Green Bay, Wisconsin.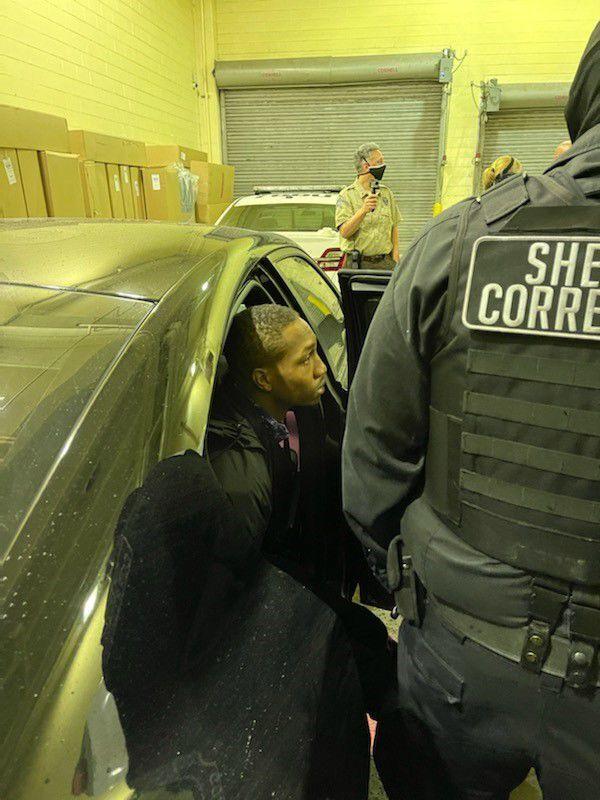 He fled the area of 35th Street and Grant Street in Gary despite being locked into a belly chain with handcuffs and a leg brace.
Leading up to his capture Wednesday morning, authorities had been closing in on Taylor for days.
Stewart, who spearheaded the department's two-week pursuit of Taylor, said authorities were almost always on his tail with the use of old-fashioned undercover surveillance, cellphone records and monitoring of social media. 
"Several times, we were just one step behind him, and we just missed him," Stewart said. 
On his tail
Law enforcement used a police dog to track the 22-year-old murder suspect's scent from the drive-thru in Gary to a nearby neighborhood.
From there, the scent was lost, but it gave law enforcement a good enough starting point to begin their manhunt.
Lake County Sheriff Oscar Martinez said his Intelligence Unit played a significant role in the surveillance of Taylor and the cross-referencing of telephone numbers and addresses of known associates.
Several warrants were granted by a judge for information that helped track Taylor's movements from the get-go, though Martinez and Stewart declined to offer too many specifics. 
Stewart said authorities knew Taylor had connections in the Glen Park area.
"So I did some old-fashioned police work, and started knocking on doors. It's cold out, so we knew he was looking for comfort. Within that first night, we found which house he ran to," Stewart said. 
The 22-year-old Hammond suspect spent the next two weeks couch surfing and keeping his whereabouts known to only a key, close group of associates. He changed phone numbers constantly, caught rides from different people, and tried to evade the watchful eyes of Lake County law enforcement, Stewart said.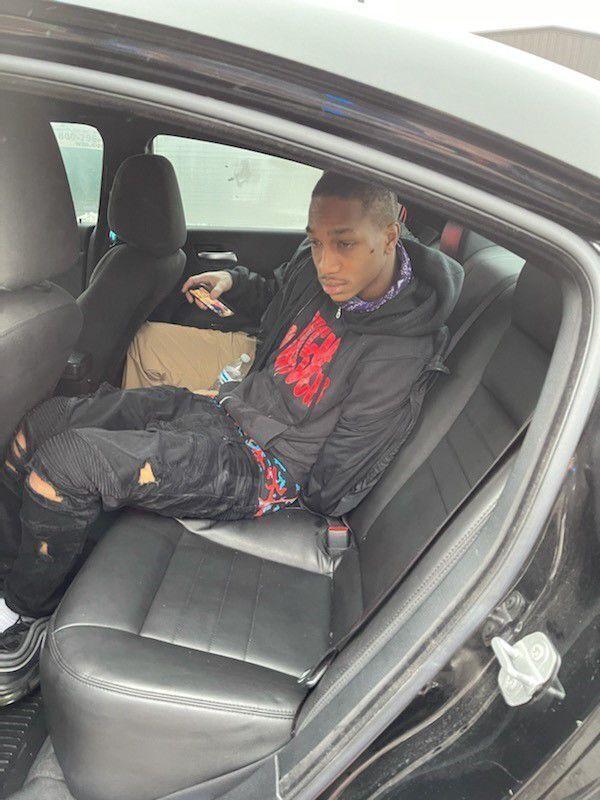 A team effort
With Taylor's pending murder case having witnesses, law enforcement knew they wanted him back in custody as soon as possible. Stewart said he's grateful for the people courageous enough to come forward with tips. 
"Taylor, you know, he committed the worst crime: murder," Stewart alleged. "But there really are a lot of good people out there. No matter how insignificant the tip may sound, to us, it could be the piece we needed to complete the puzzle." 
Stewart and Martinez said they could not have monitored Taylor's movements successfully without help from the U.S. Marshals Service, Indiana State Police and the police departments of Gary, East Chicago, Hammond, Chicago, Chicago Heights and many others. 
The police department's gang unit in Taylor's home city, Hammond, kept an eye on residences of Taylor's known associates. 
"It was a team effort," Martinez said. 
Christmas Eve night
Martinez said authorities monitored Taylor's whereabouts and took every chance they had to potentially apprehend him — even through the holidays. 
"Some people will think this is a 9-to-5 job, and we just go home at the end of the day. But no, this was constant, round-the-clock surveillance. On Christmas Eve, we were all with our families, and when we received info on where he could be, we kissed our families goodbye, and spent many long hours through the night, hoping we would apprehend him," Martinez said.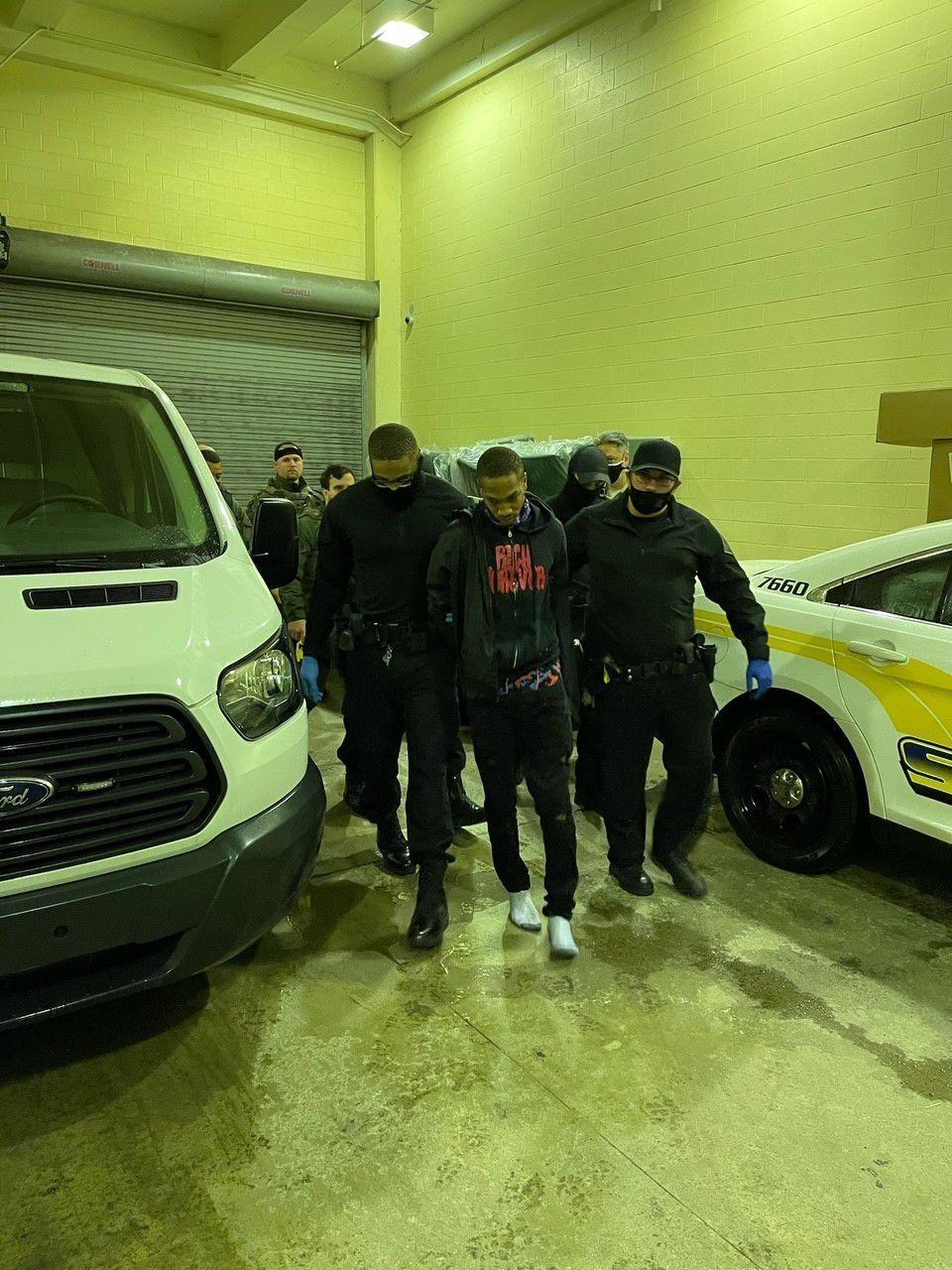 Stewart said he had to throw together an entire team Christmas Eve night. 
Undercover agents and a surveillance team were staged for "a good six hours" in the snow as a helicopter unit flew high overhead due to Taylor's history of fleeing. 
"You know your family is there at home, but you got to grab your gear and go," Stewart said.  
Around Christmas Eve, Taylor even traded his dreadlocks for a shaved head to fool police, but Stewart said police were well aware of his plans to alter his appearance.
"We heard he was looking for a place to go. We knew he didn't want to go to Gary because at all the barber shops, (his escape) was all everybody was talking about," Stewart said. 
Cousin's arrest
Taylor likely will get a felony escape charge added to his record, but Stewart said he may present additional charges in near future against anyone who helped Taylor evade law enforcement.  
On Dec. 18, police arrested Taylor's cousin, Antorries Brown, 22, and charged him with assisting a criminal. Police said they discovered Brown was helping Taylor after police posed as an attractive female with a "bogus" Facebook account and reached out to Taylor through social media.
A man, later identified as Brown, responded, saying he was Taylor's brother and asked the "female" for her phone number because Taylor didn't feel comfortable communicating on the Messenger app while on the run. While later texting back and forth, Brown asked the officer, posing as a female, to send him money through a phone app so Taylor "could make a move," court records said.
The man, later identified as Brown, provided his cash app information to the officer so she could send money to him. The cellphone location was determined to be in the 4200 block of Jackson Street in Gary, and a search warrant was executed. Brown was found there, in possession of the phone. 
His capture
Stewart said the morning of Taylor's capture in East Chicago, Taylor was spotted in an alleyway and chased for a quarter-mile to the area of the 4900 block of Indianapolis Boulevard. He was arrested about 8:40 a.m. Wednesday. 
Martinez said once Taylor saw he was surrounded, he "pretty much gave up and stopped running." 
While police labeled this a nationwide manhunt early on, Martinez said they suspected Taylor would stay in the Region; he's young, and he needed resources, family and friends to stay low. 
Taylor frequented the Chicago suburbs and Northwest Indiana during his two-week stint on the run, Martinez said. 
Martinez said his department alone spent about $30,000 to $40,000 to hunt down Taylor, taking aviation/vehicle gasoline and overtime for the 24/7 surveillance into account. Those costs do not include any expenses with other police departments, he said. 
He said he plans to have another conversation with Lake County Prosecutor Bernard Carter about demanding, through a lawsuit if necessary, that the private security firm reimburse local law enforcement for those costs.  
The firm, REDI Transports, has not responded to a request for comment this week. 
'Biggest mistake'
Stewart and Martinez said they fielded numerous tips early on — but also false sightings of Taylor in other states. In actuality, Taylor never left.
Ultimately, though, Taylor's biggest mistake was never leaving the Region — it was choosing to make his escape in Lake County, Martinez said. 
"He picked the wrong jurisdiction to mess with," Martinez said. 
GALLERY: Murder suspect escapee Leon Taylor caught
GALLERY: Murder suspect escapee Leon Taylor caught
Murder suspect escapee Leon Taylor caught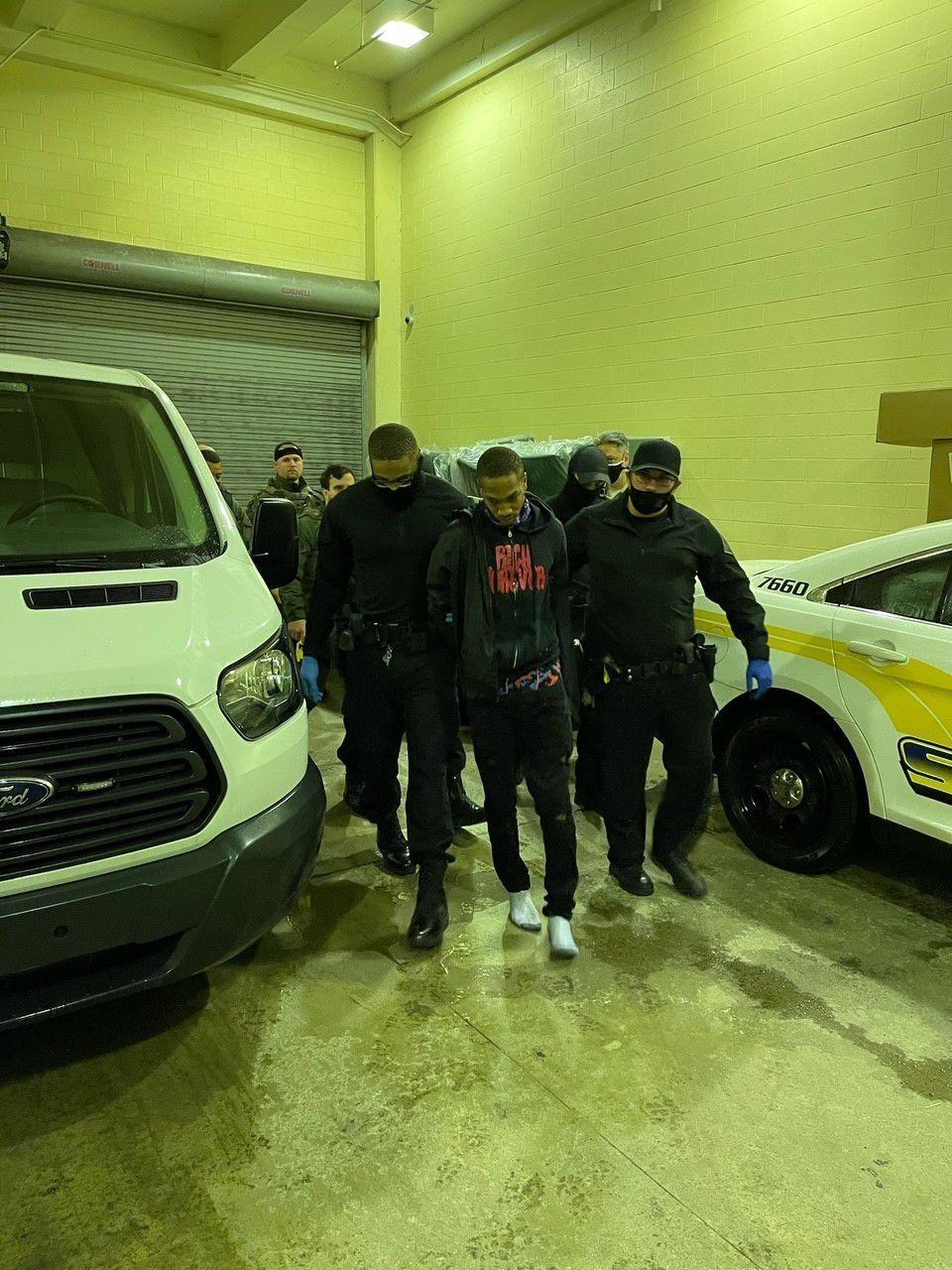 Murder suspect escapee Leon Taylor caught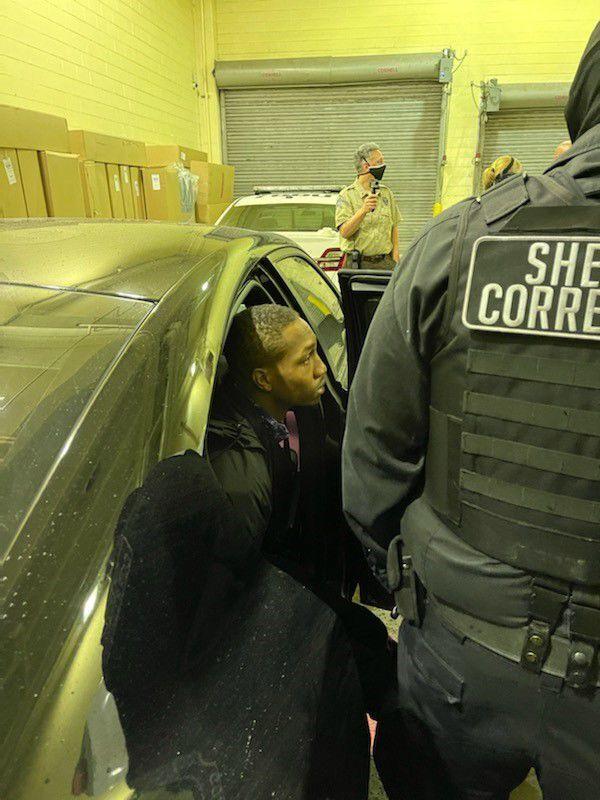 Murder suspect escapee Leon Taylor caught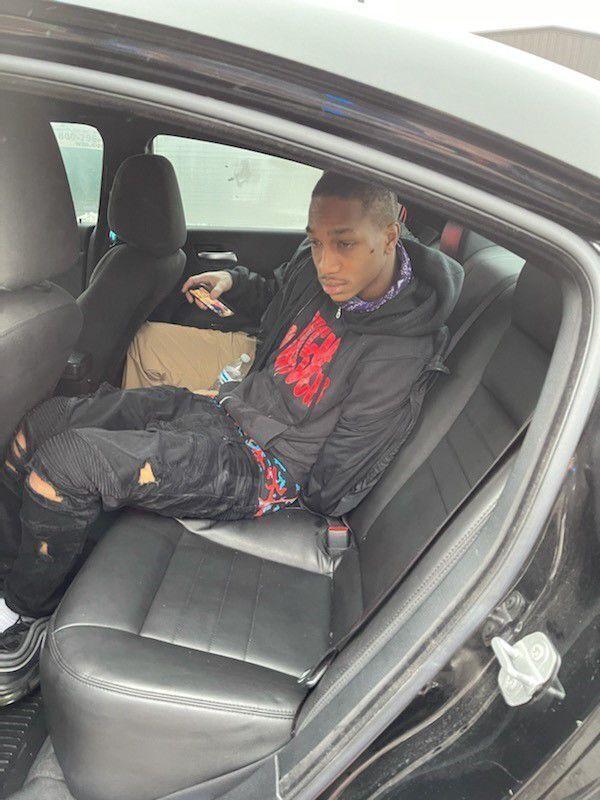 Murder suspect escapee Leon Taylor caught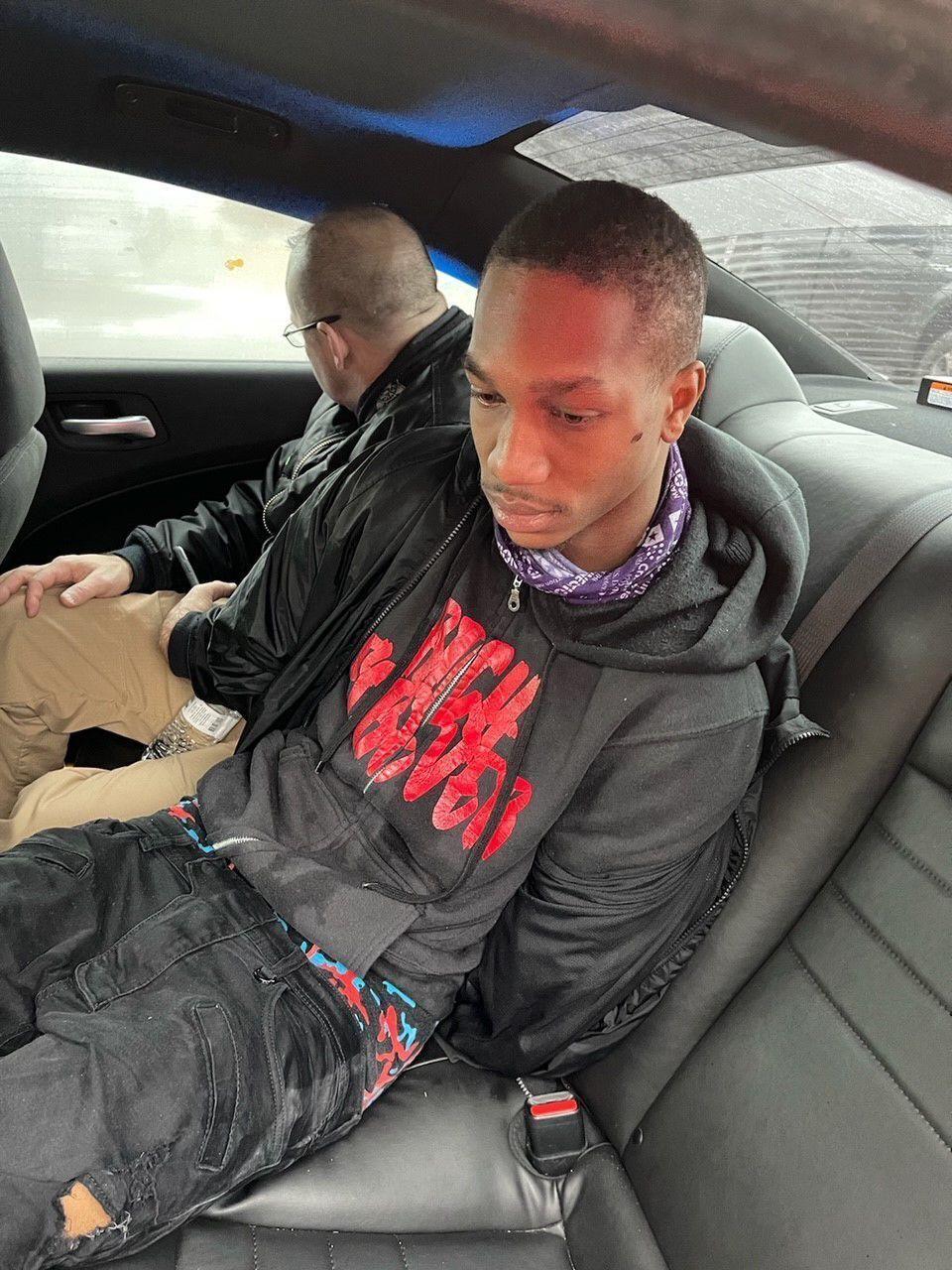 Murder suspect escapee Leon Taylor caught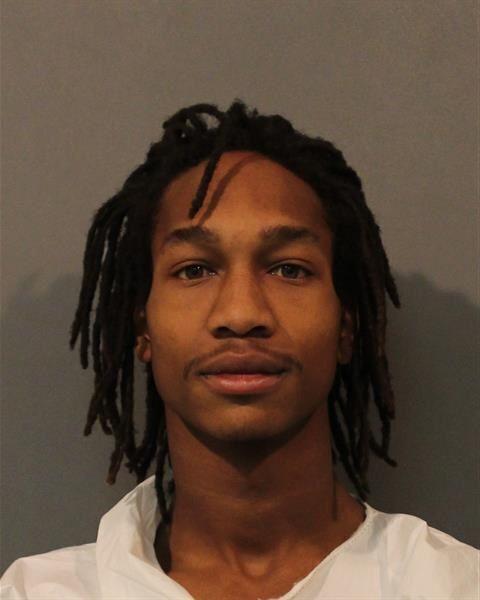 Murder suspect escapee Leon Taylor caught