Ten UW Health employees on Monday were among the first people in Wisconsin to get the nation's first approved vaccine against COVID-19, as 3,900 doses of Pfizer's inoculation arrived at UW Hospital in ultra-cold freezers, offering a glimmer of hope against the pandemic.
"Getting vaccinated is a step in a positive direction," said Chestina Schubert, a respiratory therapist who treats COVID-19 patients in UW Hospital's intensive care unit and received the hospital's first injection. "It's a step closer to making sure everything gets better for our country, but we're still not there yet."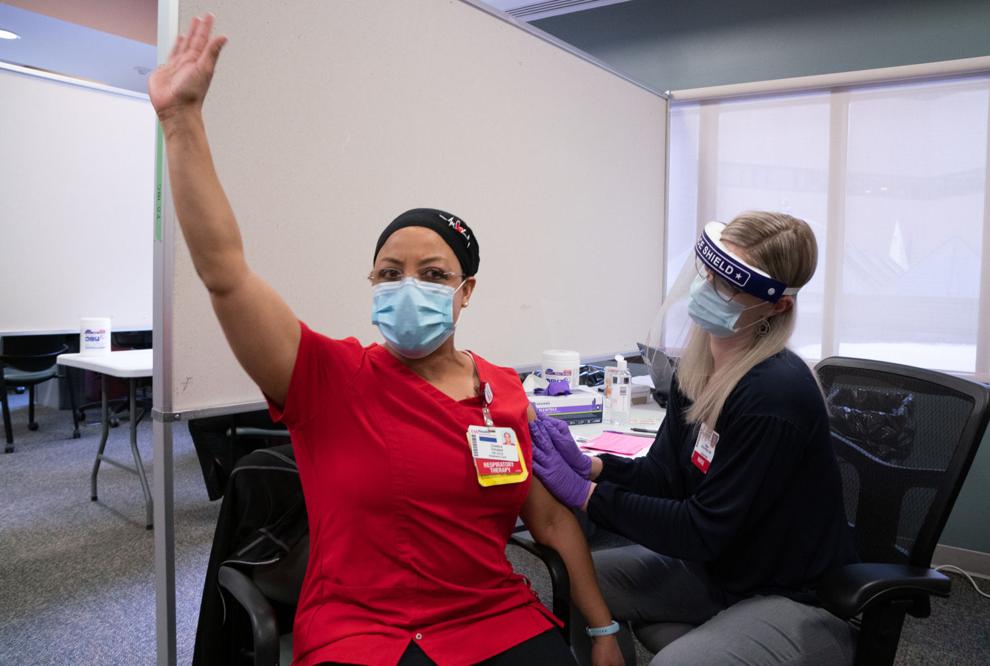 Wisconsin received about 10,000 doses of the Pfizer vaccine Monday and expects nearly 40,000 more by Wednesday, said Julie Willems Van Dijk, deputy secretary of the state Department of Health Services. High-risk health care workers get first dibs and nursing home residents will come next, with the latter expected to be immunized starting late this month through the pharmacies CVS and Walgreens.
Essential workers, the elderly and people with high-risk medical conditions will also get priority as increasing doses of vaccines from a few companies are expected to become available during the next couple of months.
The general public could be immunized by spring or summer, health officials say. Like COVID-19 testing, immunizations eventually will be available at doctor offices and mass clinics, along with local pharmacies, Willems Van Dijk said.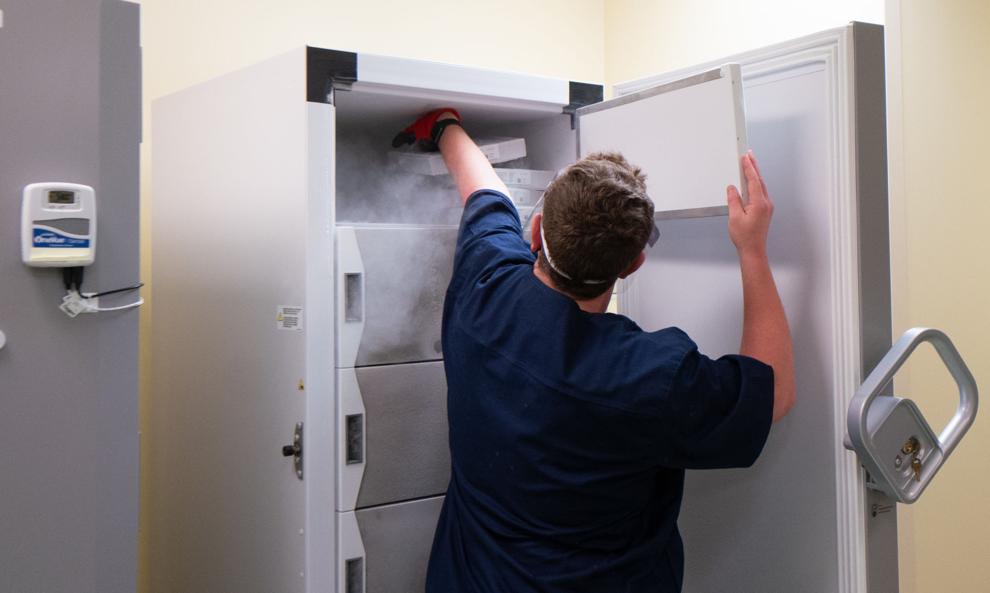 A vaccine by Moderna is scheduled to be reviewed by an expert panel Thursday, and Wisconsin expects to get about 101,000 doses this month if it is approved, said Stephanie Schauer, immunization program manager for the state health department.
The rollout of the Pfizer vaccine, which comes as the nation surpassed 300,000 COVID-19 deaths, ushers in the biggest vaccination effort in U.S. history — one that health officials hope the American public will embrace, even as some have voiced initial skepticism or worry.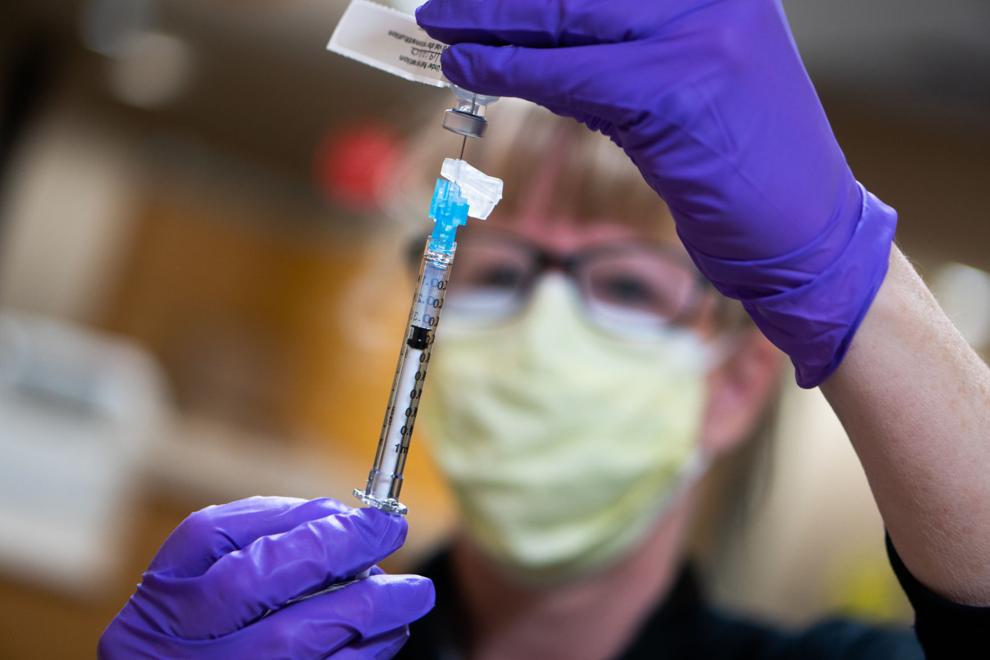 The process is expected to take several months. Just vaccinating Wisconsin's 400,000 health care workers could take weeks, and both the Pfizer and Moderna vaccinations require two doses three or four weeks apart. The state's initial allotment of nearly 50,000 doses of the Pfizer shot will provide first doses to roughly 50,000 people.
At UW Health, doctors, nurses, respiratory therapists and others in intensive care, emergency medicine and other settings that make them most exposed to COVID-19 patients will be offered the vaccine first, said Dr. Matt Anderson, senior medical director for ambulatory operations. The group includes more than 2,000 employees, he said.
A second, larger group of people with less exposure — such as those working in urgent care or respiratory clinics — will be able to be immunized next, Anderson said. Vaccination will ramp up throughout the week, he said.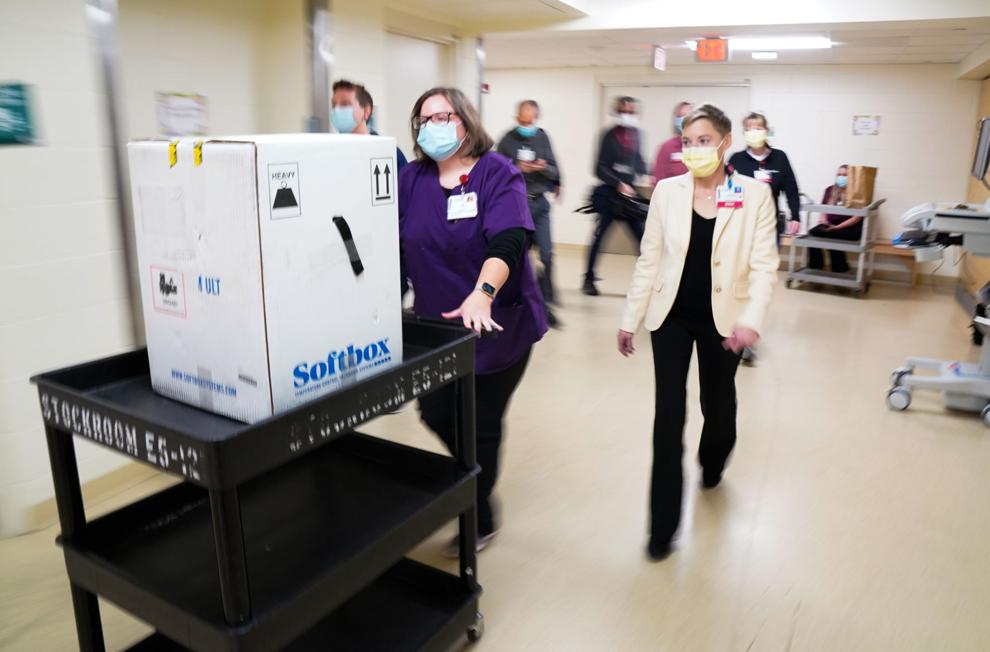 "It's exciting," he said. "It's a tool for us to use to bring about the end (of the pandemic)."
UW Health "will strongly encourage, but not require, providers and staff to receive a COVID-19 vaccine," spokeswoman Emily Kumlien said. "However, those who decline it will be required to complete a declination form citing the reason."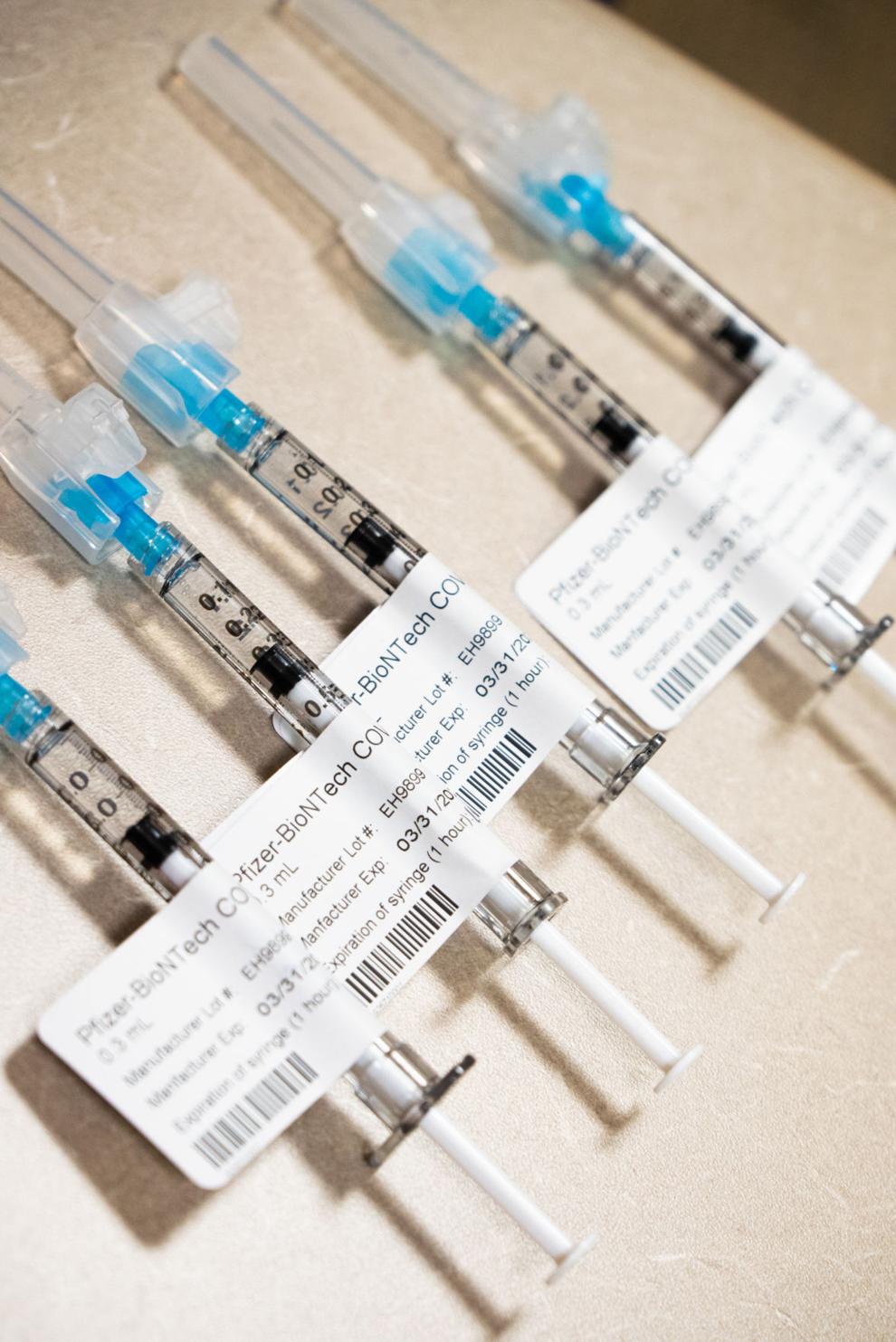 SSM Health St. Mary's Hospital anticipates getting its first shipment of the Pfizer vaccine — about 6,000 doses — Tuesday, spokeswoman Kim Sveum said. About two-thirds of the doses will go toward vaccinating SSM Health employees, and the remainder will be shared with other sites in the state, Sveum said.
UnityPoint Health-Meriter hopes to get its first doses and begin vaccination this week, spokeswoman Leah Huibregtse said.
Nine months after the pandemic dramatically altered daily life and started causing more than 4,000 deaths in Wisconsin, the arrival of the vaccine is a milestone, health officials said. But people must continue to wear masks, wash their hands well, remain physically distant, stay home when possible and follow other guidelines, they said.
"While we undertake this (vaccination) work, the virus will still be here and we will still be in danger of spreading it if we do not take preventive steps," Willems Van Dijk said.
Schauer said that even applies to those who have been immunized, for now. The studies leading to the emergency authorization of Pfizer's vaccine last week looked at how many people developed symptoms of COVID-19 and tested positive, not whether the vaccine prevented spread among those without symptoms.
"We don't know about what the vaccine will do in terms of protection of infection or the ability to transmit," she said.
The Wisconsin Immunization Registry will track which people get which shots, Schauer said. Other state and federal systems will collect information about any serious side effects. Reactions such as aches, mild fever and pain at the injection site are expected, she said.