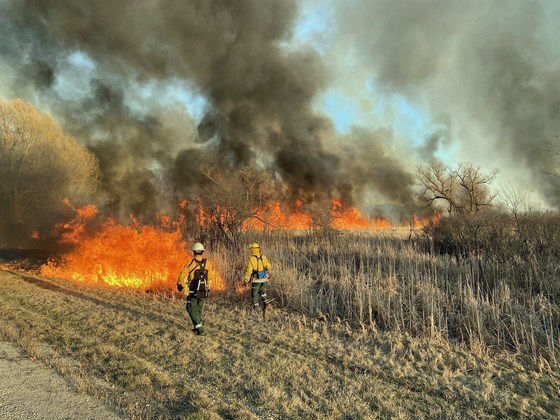 Easter weekend in Racine County saw a number of wildfires — including two on Friday, one on Schoen Road and one near West Six Mile Road — and Gov. Tony Evers has declared a state of emergency as the risk of wildfire remains high across most of Wisconsin.
More than 330 wildfires have scorched some 1,500 acres so far this year in the state. That's almost as much land as was burned all of 2020, and the Department of Natural Resources expects the spring fire season will last longer than usual as a result of early snow melt.
A view of Cedarburg Fire holding the line in Menomonee Falls. The Marcy Rd fire now becomes the largest wildfire in Wisconsin so far this year.
400 acres burned and counting. pic.twitter.com/MEGa0ID18g

— Ben Handelman (@BenHandelman) April 3, 2021
Burning bans are in effect statewide as the DNR says every county is at "very high" risk of wildfire.
Local fire departments respond
Caledonia Fire Department Interim Chief Jeff Henningfeld said the dry environment has allowed more fires to start. "The high winds we've been having make it even worse," he added.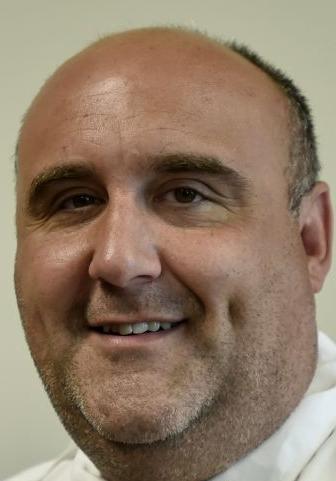 Rochester Fire Department Chief Jack Biermann said low amounts of rain and low humidity also have contributed.
"It all creates a perfect scenario for fires to grow out of control," Biermann said.
Biermann said department's firefighters arrived at about 3 p.m. and the fire wouldn't be extinguished until 7:30 p.m.
Rain needed
Biermann said that "even bonfires and campfires aren't safe to have" right now, and Henningfeld said he encourages Caledonia residents to contact the fire department before starting a burn.
"We advise against any type of open flame," Biermann said. "Even barbecue grills need to be closely watched."
"This is a dangerous time each year," Henningfeld said of the Wisconsin fire season.
Conditions for fires may not get better until the "spring green" shows up, Henningfeld added. "Spring green" refers to when the dry, dead grass is renewed and turns green, and rain has moistened the ground.
Biermann said the rain forecast for the county over this week must be substantial for conditions to improve.
"If we get rain for an hour, it'll dry out in a day or two," Biermann said. "We need a soaking rain, about 1 to 2 inches."
State of emergency
Evers' emergency order allows the National Guard to send Blackhawk helicopters to parts of the state most in need of additional resources for the spring fire season, which typically runs through May.
The National Weather Service predicts showers are likely in western Wisconsin on Tuesday and will spread across the rest of the state Wednesday and Thursday. NWS meteorologist J.J. Wood said the air also is becoming more humid, which can help dampen fires.
IN PHOTOS: Local fire departments practice firefighter safety and survival in Caledonia
Firefighters at the house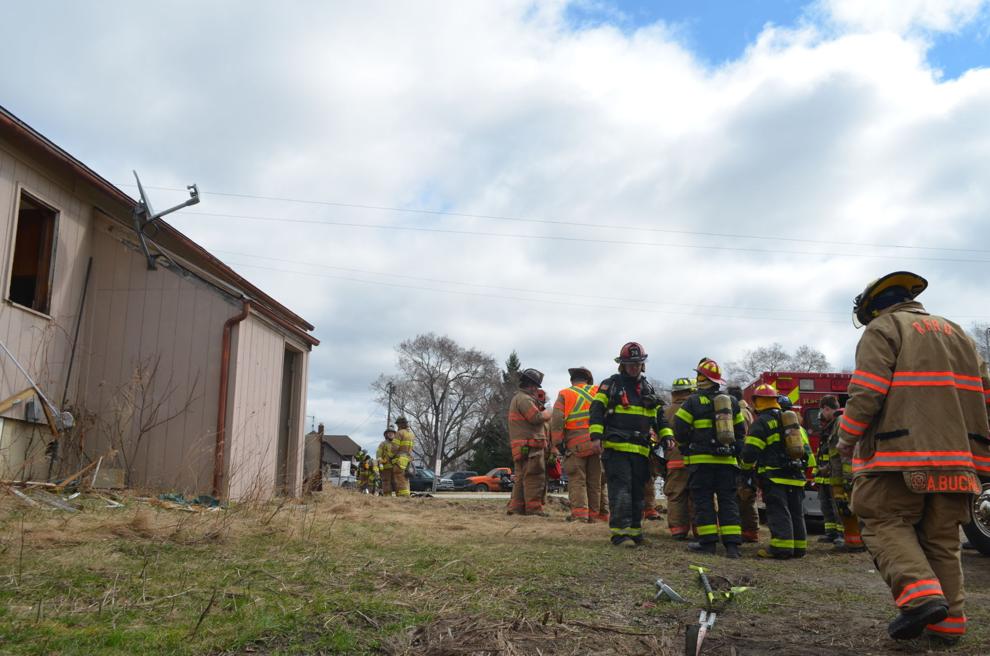 Breaking it down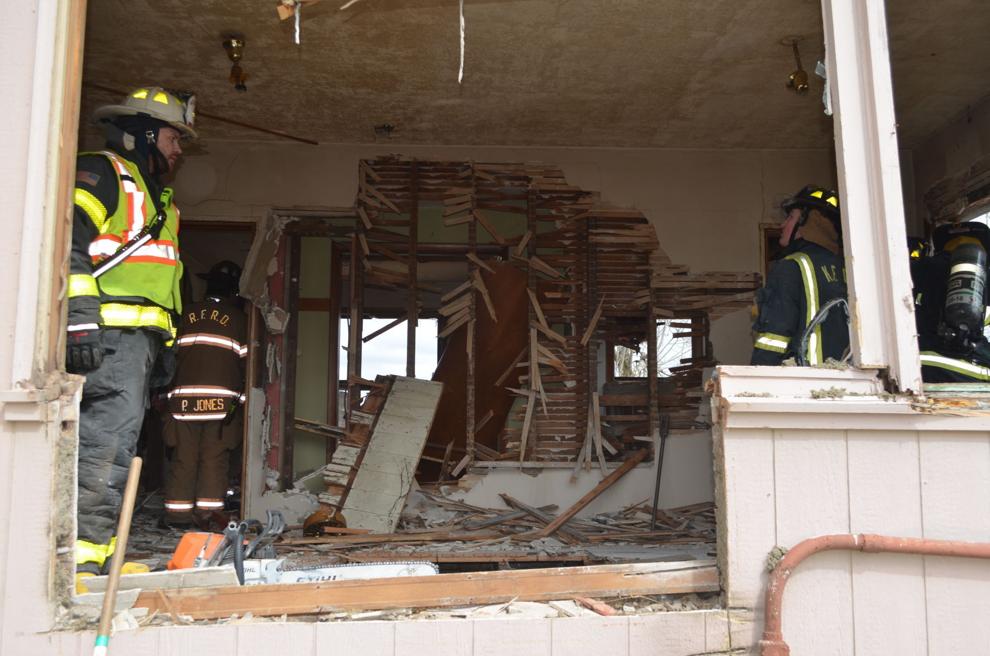 The perfect pose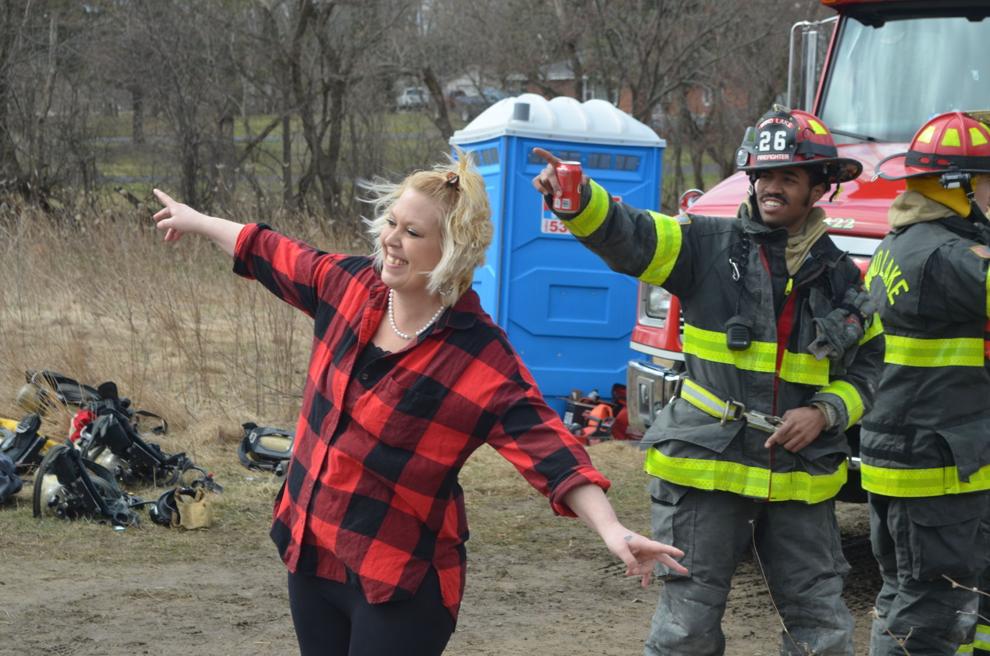 Ready to train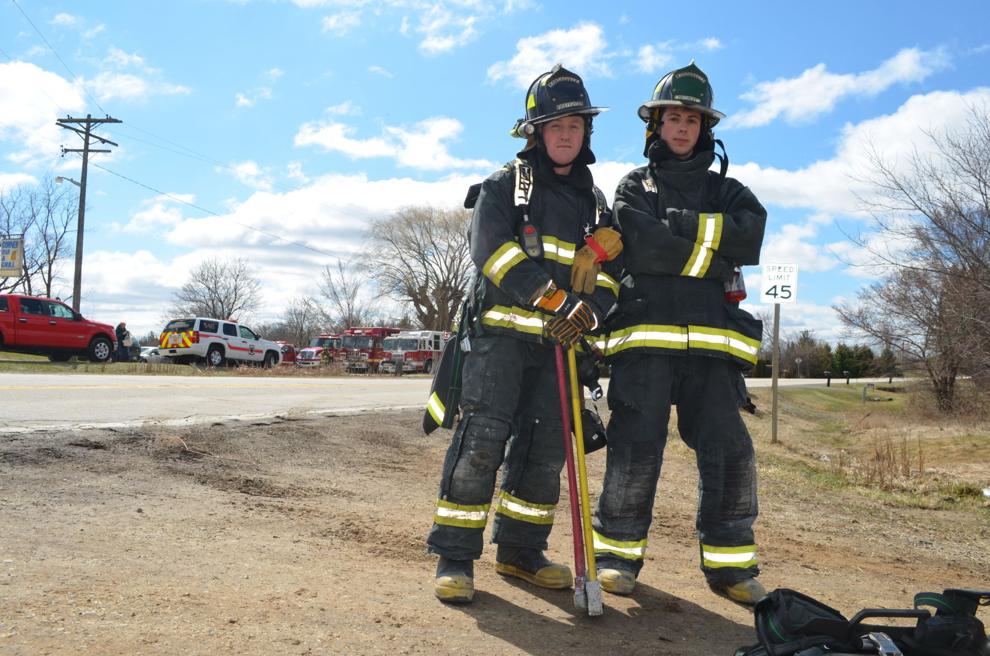 Planning it out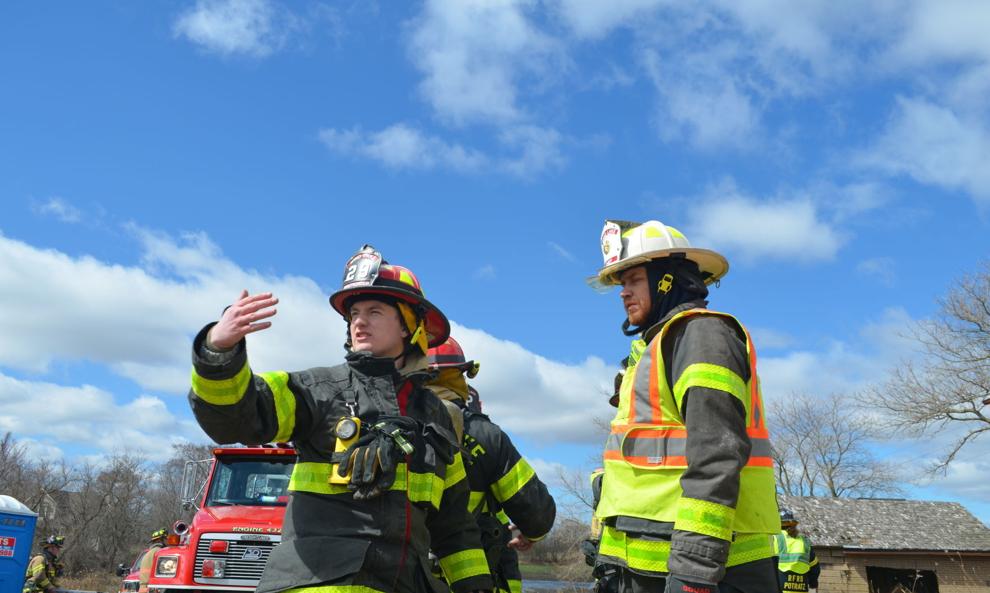 Plenty of crews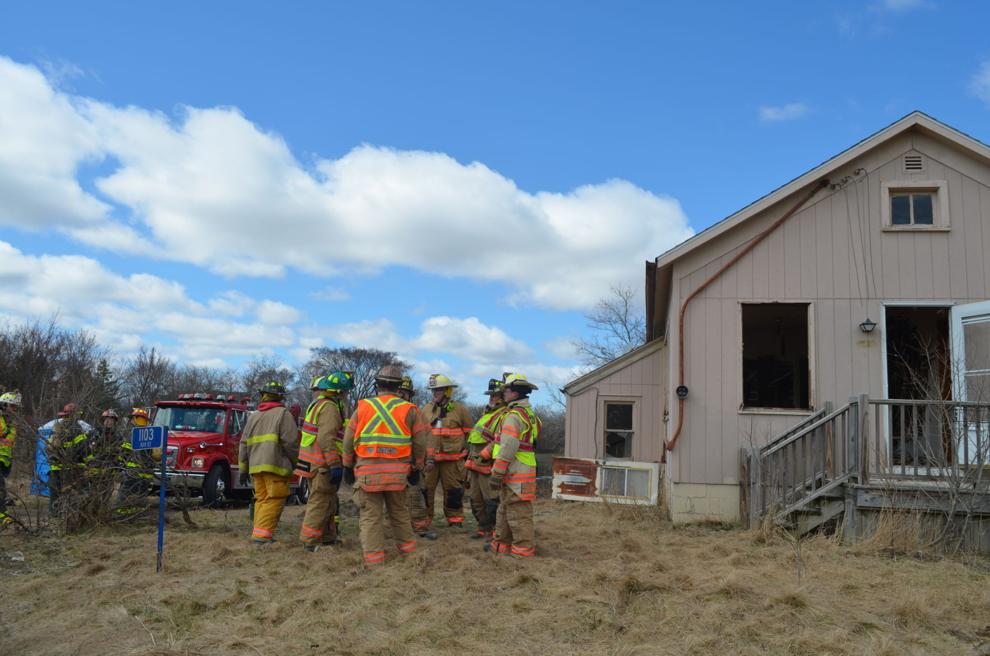 Keeping warm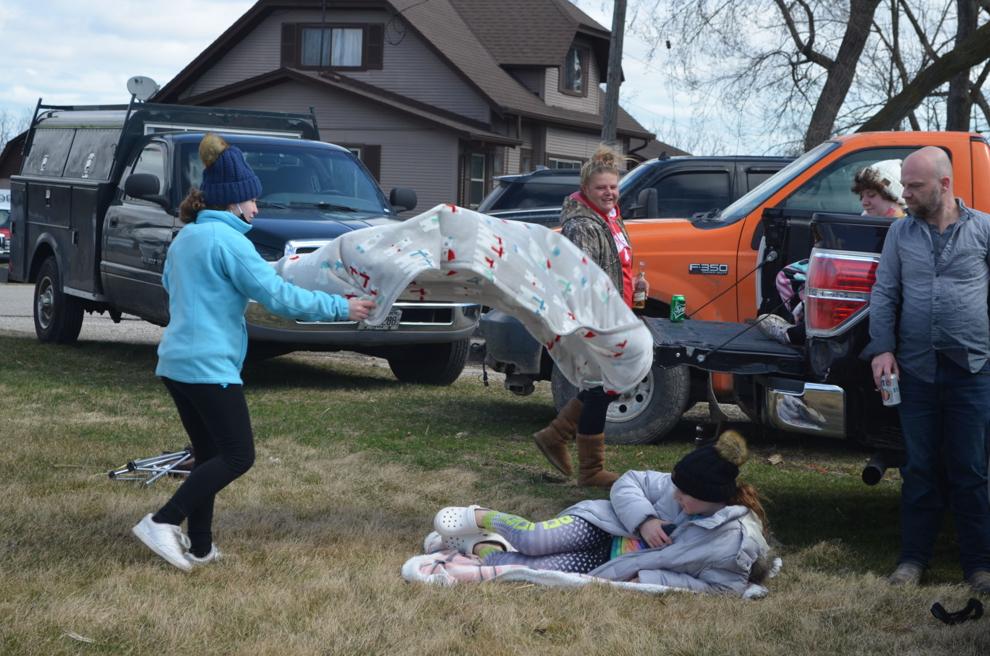 Corner Bar & Grill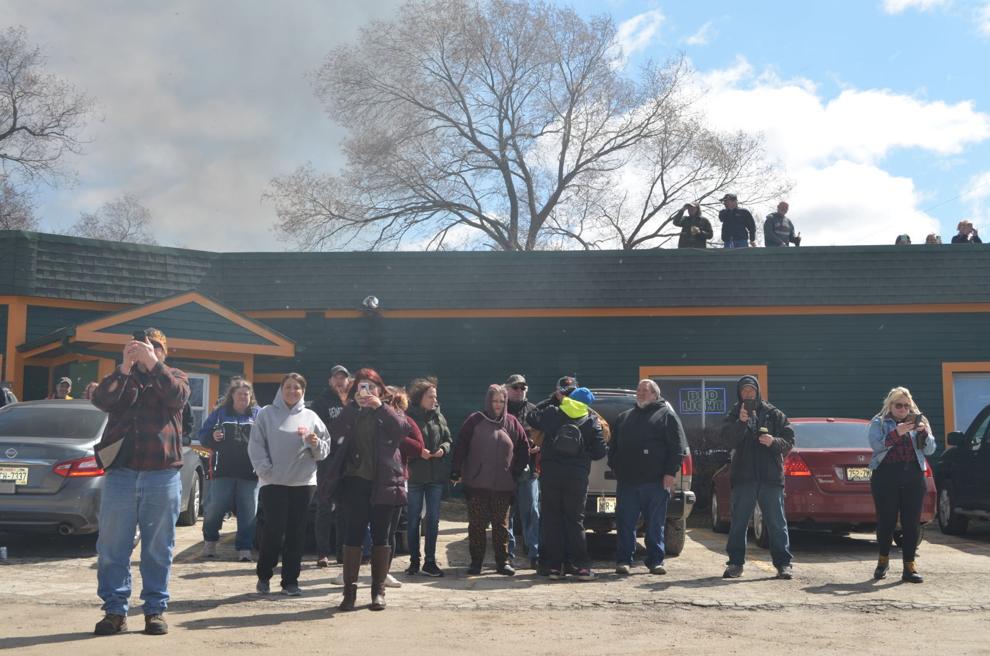 A smoky selfie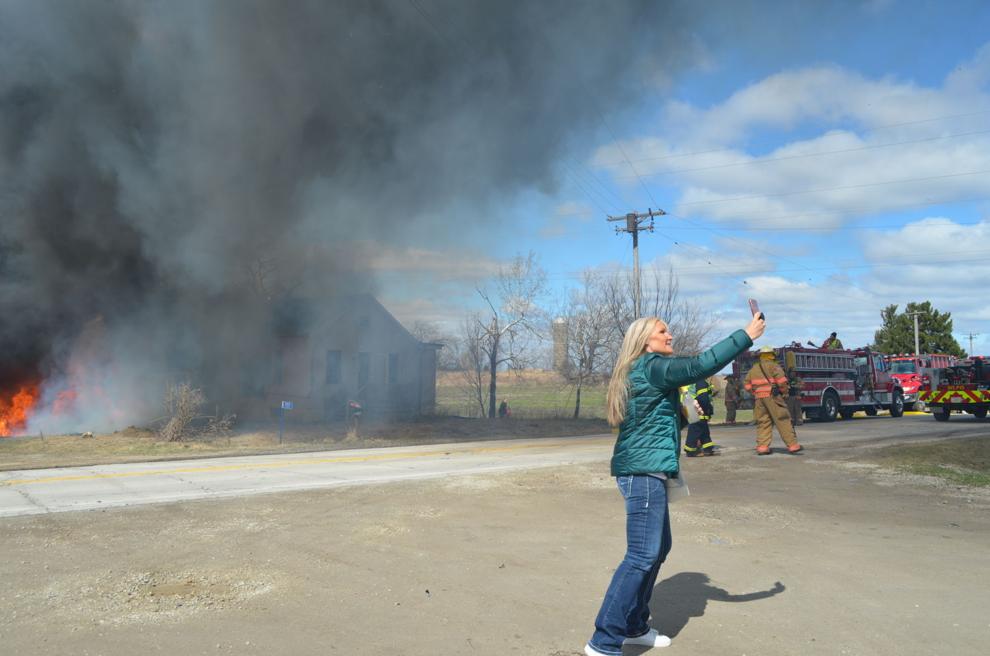 The size of it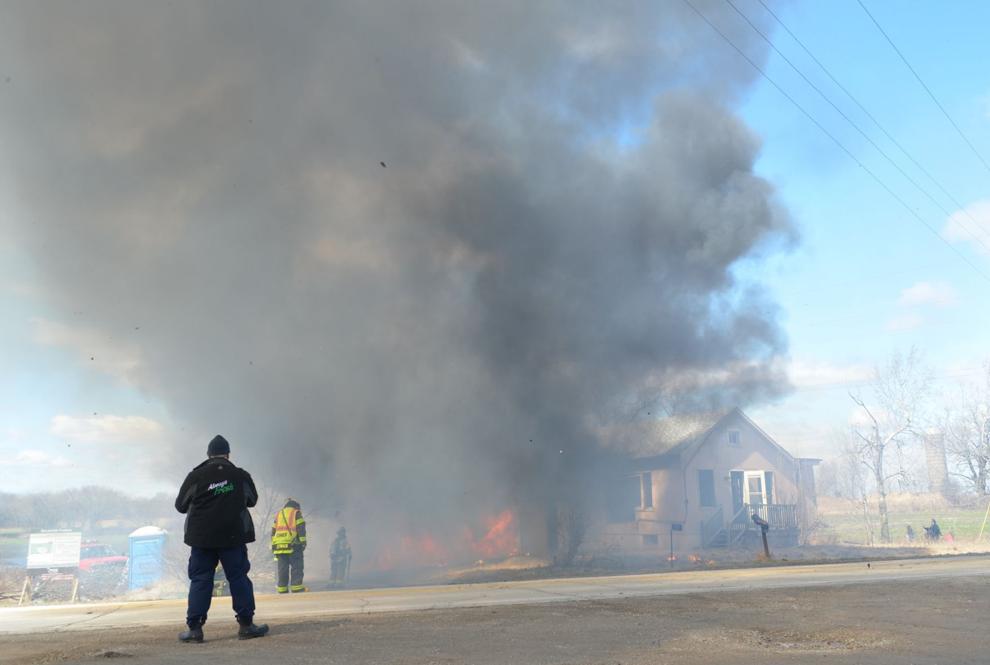 It's like a waterpark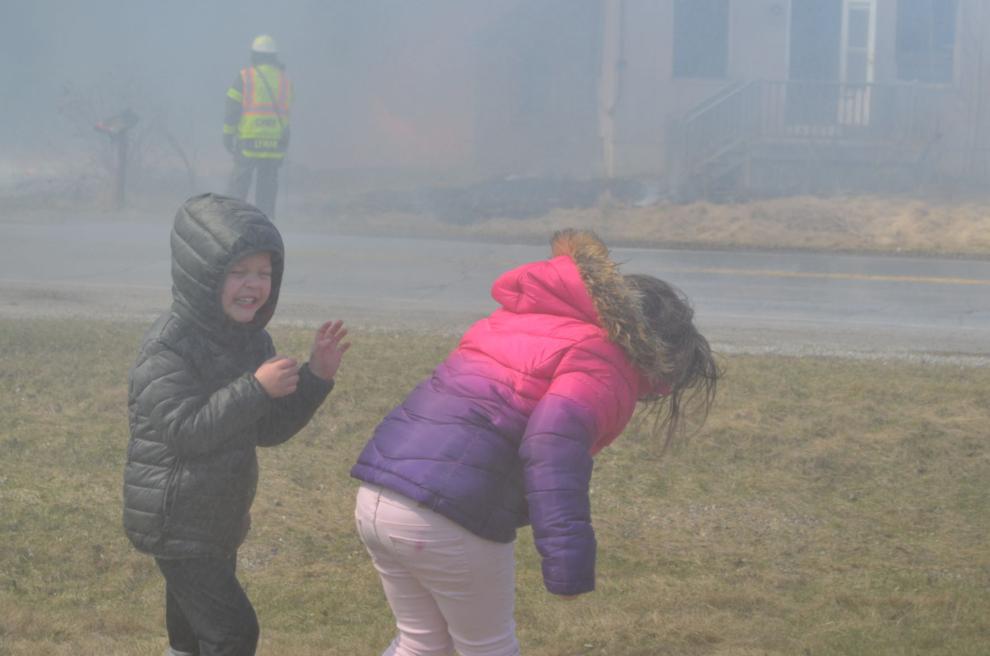 Putting it out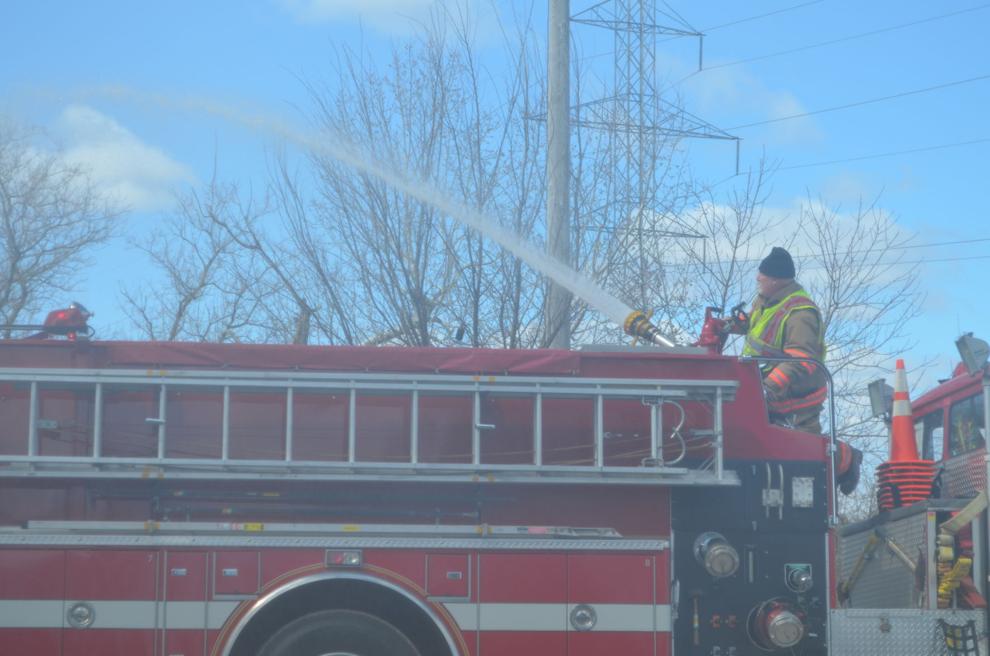 The fire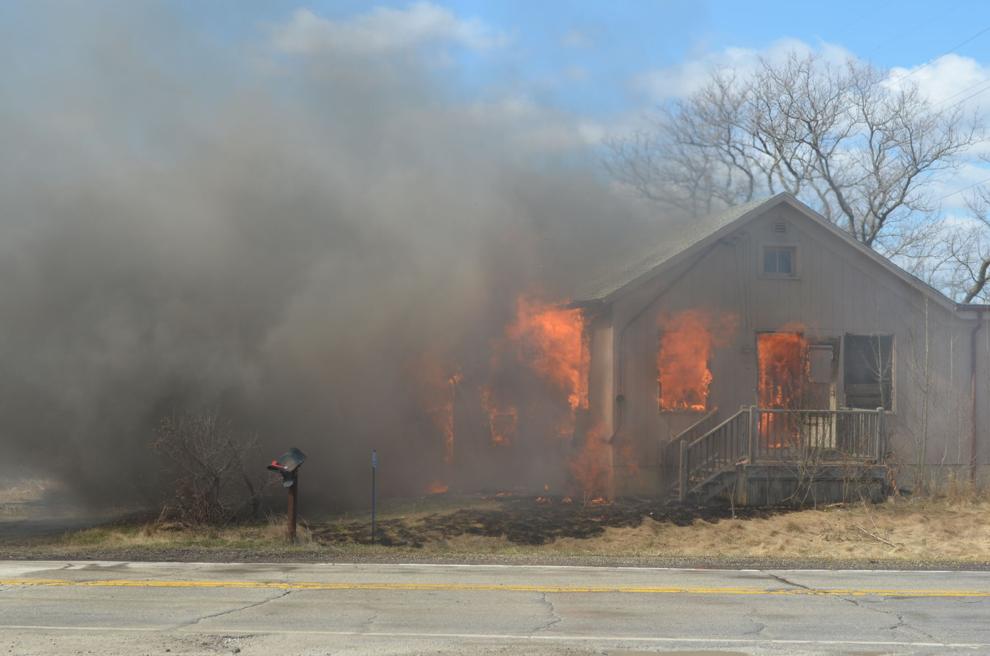 Another view