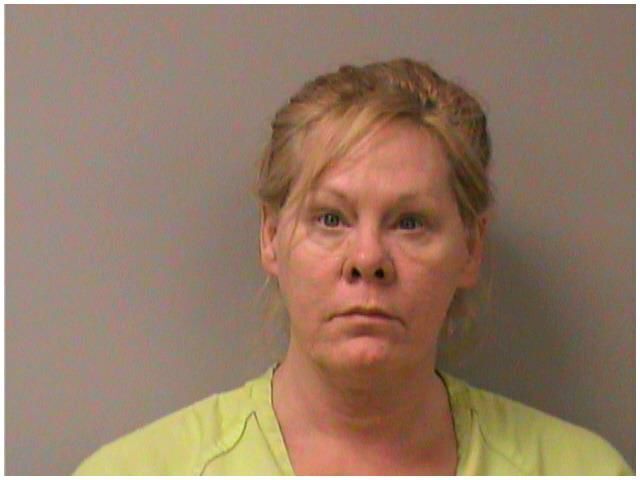 A 56-year-old West Salem woman is being held in the La Crosse County Jail on a $25,000 cash bail for allegedly holding a man against his will and physically assaulting him over a 2½-month period.
Lori Anne Holton was charged with kidnapping, first-degree recklessly endangering safety with use of a dangerous weapon, intentionally subjecting an individual to risk/abuse, false imprisonment, strangulation/suffocation, operating a vehicle without the owner's consent and theft. All are felonies.
According to the criminal complaint, Holton recorded several of the violent episodes. Police obtained 1,406 video clips during which Holton hit the man 97 times, kicked him 10 times, elbowed him four times, choked him three times, held a knife to his throat, poured hot coffee on him and spat on him.
During a Sept. 22 interview with West Salem police, the man said Holton used threats against him and his family to hold him captive from June 22 to Sept. 7.
The man said Holton told him she was a CIA operative and candidate for president of the United States and often used her fantasized credentials to compel his acquiescence. On two occasions, Holton handed him a phone with a male voice on the other end telling him to do whatever Holton wanted because she is a CIA asset and "very important to the agency."
During captivity, the man said Holton took his credit cards and used them to make personal purchases. He said Holton also took his vehicle, an iPad, an iPhone and laptop computer. He estimated the value of the four items at $2,000.
The man said he felt compelled to give Holton power of attorney over his affairs, which included the financial operations of his business. He estimates Holton took $20,000 from the business. He said at one point Holton promised to pay him back after she was elected president.
He said Holton held him in a room except for a few times when he was ordered to run short errands. The man believed he was being watched by people under Holton's authority whenever he left the house.
The complaint says the man's captivity ended after his son entered the residence Sept. 7. A recording shows the man telling his son they both were in danger and that his son shouldn't be there.
Police issued a warrant for Holton's arrest Oct. 9. She reportedly fled to Minneapolis in the man's vehicle before returning to West Salem, where she was arrested Jan. 19 by West Salem police.
La Crosse County Assistant District Attorney Nick Passe requested the $25,000 cash bond, citing Holton's trip to Minneapolis.
"She's a flight risk," Passe said. "She will run from these allegations."
Holton denied she is a flight risk. She told La Crosse County Circuit Court Judge Gloria Doyle that she "came here to resolve this situation."
Holton's next court appearance is a Feb. 2 calendar call.