Carthage College students and alumni gathered Sunday and Monday afternoons to protest a proposal that calls for restructuring of the college's academic departments, with layoffs that would affect as many as 16 to 32 professors before classes start this fall.
More than 30 people came to the protest Sunday armed with signs and wearing masks as they converged on the lawn that serves as a buffer between the north parking lot and the home of Carthage President John Swallow.
With the proposed layoff of about 10% to 20% of the teaching staff, many of whom are tenured, comes the potential elimination of three departments — classics, philosophy and "Great Ideas." Carthage has about 160 instructors on staff.
On Thursday, Swallow sent a letter regarding the restructuring proposal to students, which many said took them by surprise. According to the letter, Swallow said the potential reorganization would not "impact your course of study at Carthage" and, regardless of major, students would be able to complete their respective degrees "as you've planned all along."
The college's board is expected to take up the recommendation in the coming weeks, which Swallow clarified would be by the start of the school year on Sept. 2. Carthage will start its first three days of the 2020-21 semester online.
If the board approves of the recommendations, the new academic design would reorganize 10 departments with new administrative structures. They are: Biology, classics, English, modern languages, music, philosophy and the Great Ideas, physics and astronomy, political science, religion and sociology and criminal justice.
Protest demands
The protest, which lasted about two hours, was peaceful, passionate, respectful and cordial in its discourse, but not without demands of the college president and board.
Bradley Morelli, who is studying political science, English and the interdisciplinary Great Ideas, led the protest calling for: an immediate freeze to the firing of all faculty until the current students who have accrued at least two years (or a minimum of three classes) in their major are able to complete their degrees; open a dialogue with current students about paths forward for the school; and re-examine the importance of the humanities in their role for addressing racial injustice in America.
"If layoffs are still deemed necessary, they must not begin until the summer of 2023," he said. "This time will allow for a robust discussion on the direction of the college, as well allowing potential faculty cuts the time to consider their options. If Carthage wants to move toward a pre-professional school, then we believe it is reasonable to request a transition period for both faculty and students.
"We understand the financial difficulties of the pandemic, as well as potential layoffs as unfortunate realities of business. However, by eliminating a good chunk of the liberal arts, we believe that Carthage is taking a step backward in educational quality. By becoming like every other school, Carthage risks losing its status as a unique gem in the Midwest."
He said that, because of the rapid change, the college could expect a "mass exodus" of students transferring out.
However, the overriding theme that came through during the protest was that the administration has not been transparent about "exactly what restructuring means."
"We must have open, truthful discussions about why faculty positions are being eliminated, and we will not settle for vague notions such as`we must stay competitive' or `we must have a healthy budget.' We are adults, not children. … If we are a Carthage family, then we must make life-changing decisions together," he said.
Letters in support of staff, departments
For nearly two hours in the mid-summer heat, students and alumni took turns showing their support for professors in the 10 departments that would be affected by the administration's proposal.
One petition presented drew more than 500 signatures of Carthage alumni opposing the elimination of the classics, philosophy and Great Ideas departments.
Emma Swain, who graduated with majors in English and theater, called the English department a pioneer in amplifying the voices of students who are LGBTQ+, Black and other students of color.
"Which is something that Carthage desperately needs at this time," she said.
She said the program is accomplished because of the professors who she called "utterly irreplaceable."
"The impacts they have on their students isn't measurable by any severance package," she said. "All of our professors are specialized in various areas of English and teach their classes extremely well. Every professor represents an area of literature no longer to be effectively taught at Carthage. We find it hard to believe that President Swallow, who holds a degree in English himself, would fail to see this."
Jeanne Sullivan, an alumnus, said that, when students look at a liberal arts institution, they think about the pursuit of knowledge, the "togetherness" and the community.
She said it was disheartening for students pursuing programs only to lose experienced faculty amid program cuts.
"I think it's horrendous the way we're treating our faculty. I feel like this is getting ramrodded through," she said.
She said the faculty has been willing to sit with them, as students, for hours.
"They were not too busy for us, so we're not too busy for them," she said. "I just want to be very, very clear that should this pursue, this is not the end. You will hear our voices. … This is unacceptable."
President responds to criticisms
Swallow, decked in a black mask, listened for more than hour. Given the opportunity to speak, he said he was deeply touched by their defense and arguments in support of affected faculty.
"I want to correct something I said earlier. Some of you have mentioned that when I said there would be little to no impact on the student experience ... I take that back," he said.
Swallow said he was "extremely reluctant" making the recommendation for restructuring that could potentially result in instructors no longer being a part of the college.
He said he had looked for other ways to handle it.
"Student interest over time has moved, and the amount that students pay has reached a limit," Swallow said. "And even with that and some other very difficult cuts, we find ourselves in a situation where we need to consider having fewer faculty.
"I am deeply sorry for having to even contemplate losing even one major. And if that's philosophy, Great Ideas, if that's classics, I feel that deeply."
He said he was committed to limiting the cuts and that Carthage would continue to have "strong programs in all the other named departments — biology, English, modern languages, music, physics, astronomy, sociology — all of them."
He said he wanted to continue the dialogue with alumni and students and hear their ideas.
Taylor Ajamian, who graduated in 2017 with an English degree, took issue with the president's claim that Carthage would continue to be a liberal arts institution.
"No student is going to go to a school that doesn't value their major enough to make it a department and support it," she said. "No one is going to pay Carthage tuition to go to a tech school."
COVID TESTING AT UWP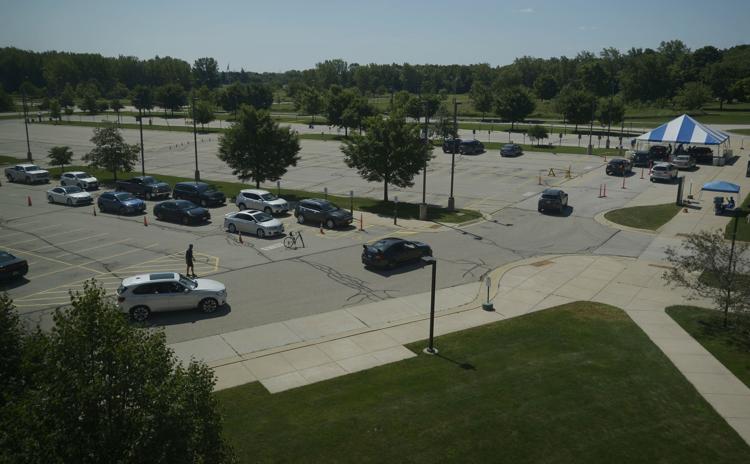 COVID TESTING AT UWP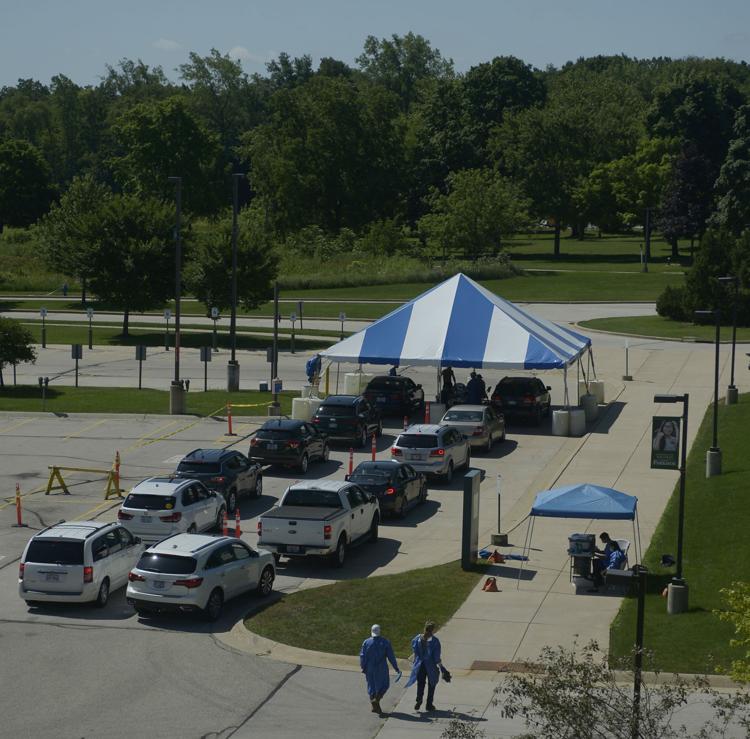 COVID TESTING AT UWP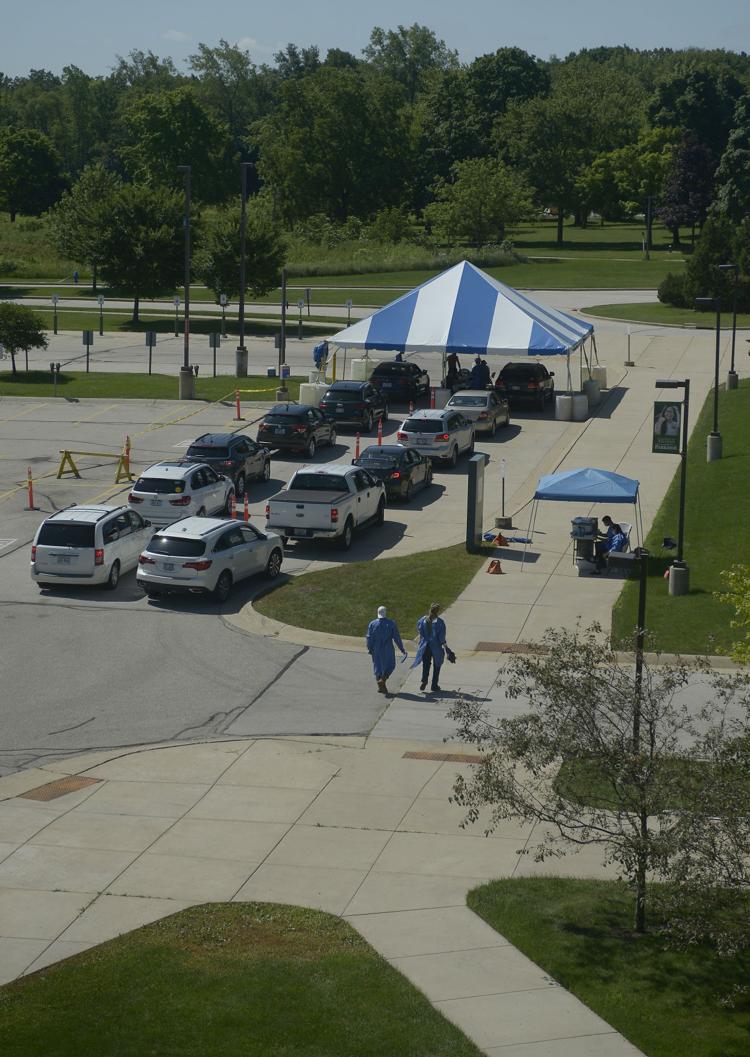 KINGFISH OPENER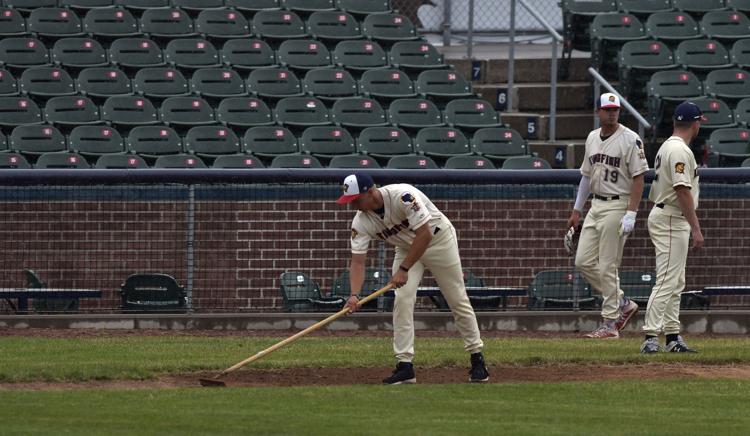 KINGFISH OPENER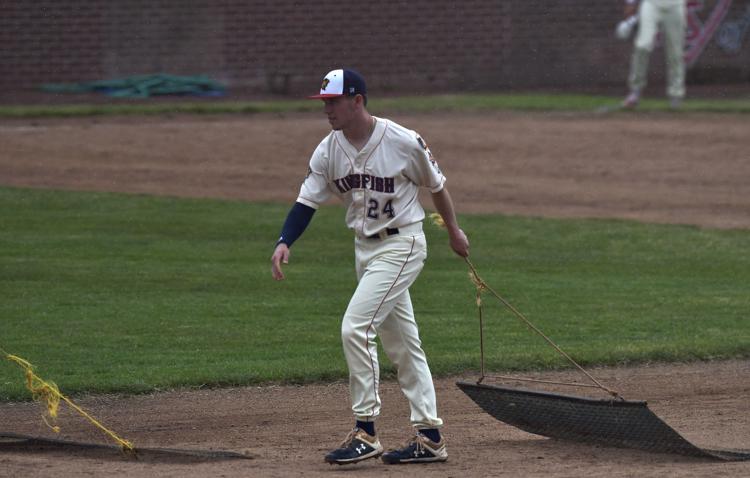 KINGFISH OPENER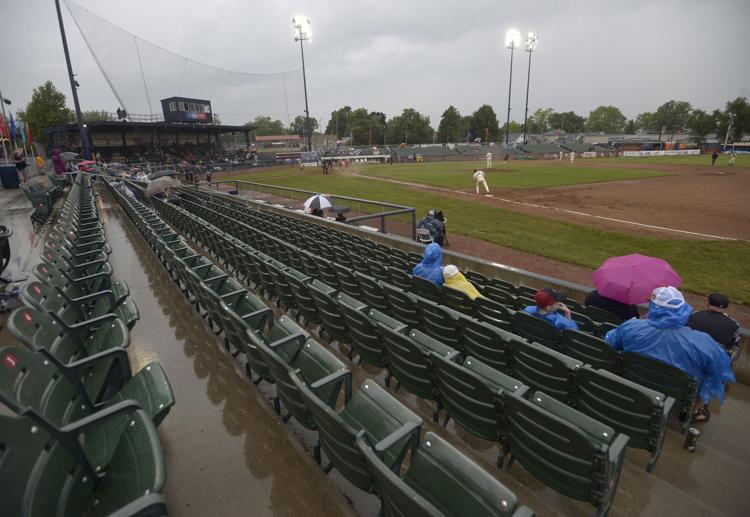 KINGFISH OPENER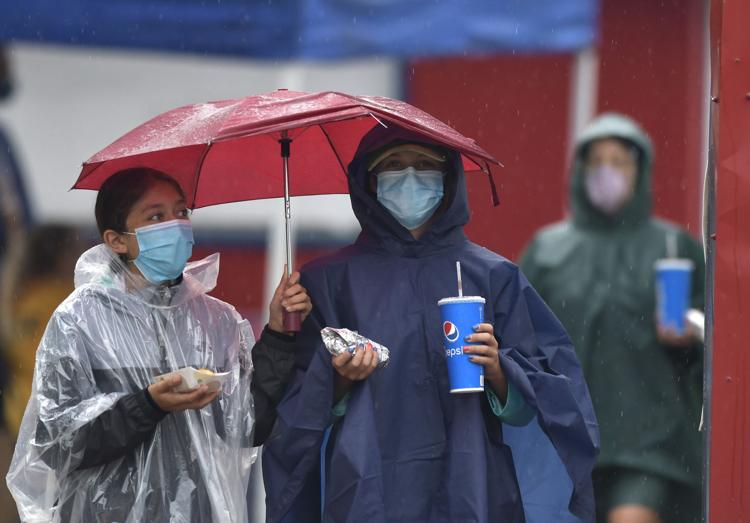 KINGFISH OPENER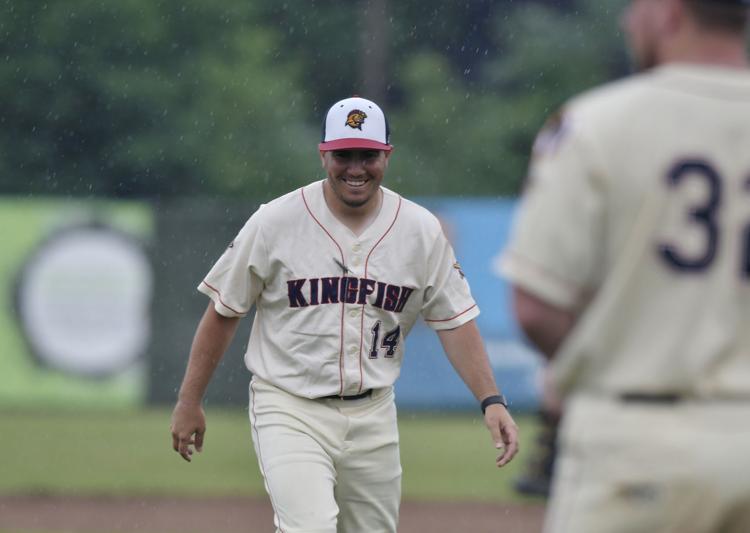 FATAL ACCIDENT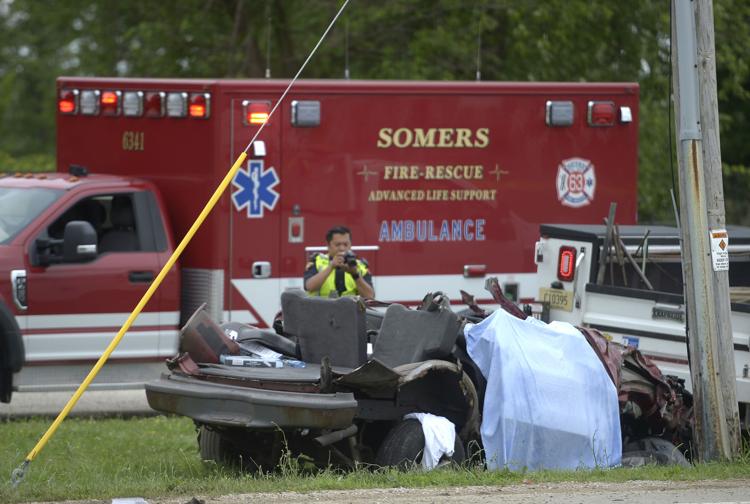 FATAL ACCIDENT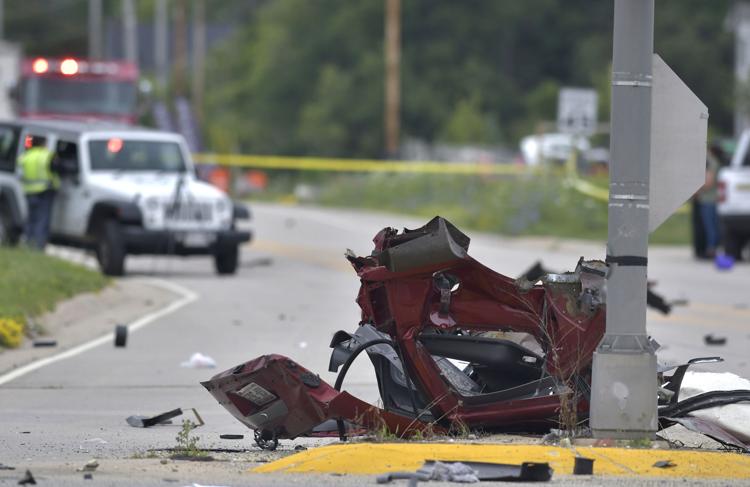 FATAL ACCIDENT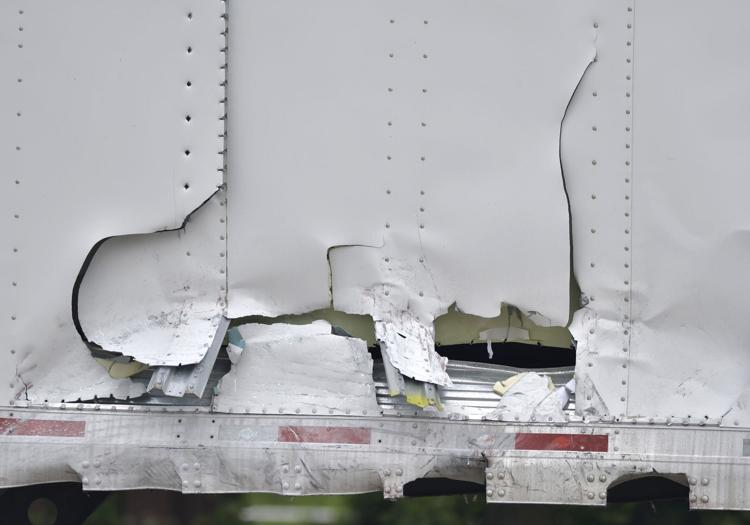 FATAL ACCIDENT
FATAL ACCIDENT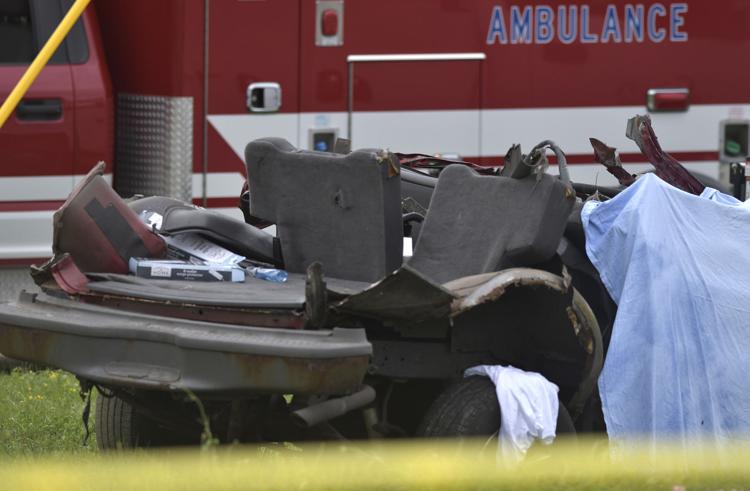 Sheridan Road in Somers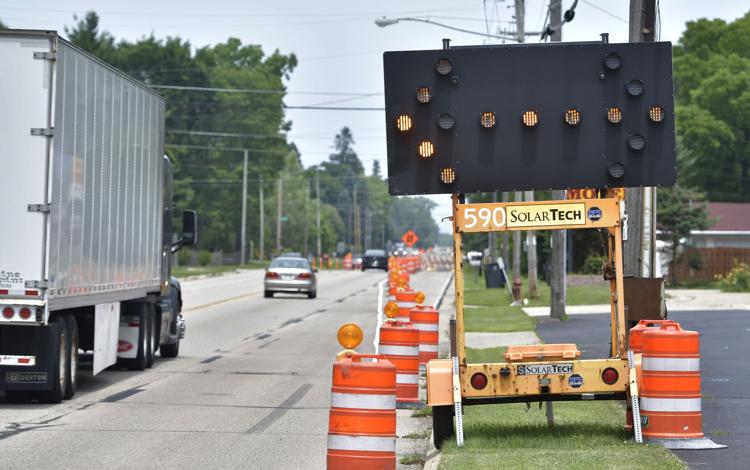 Sheridan Road in Somers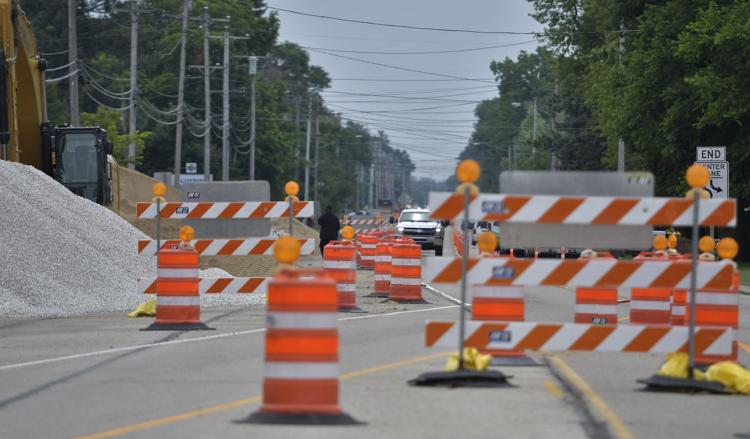 JERRY SMITH FLICKS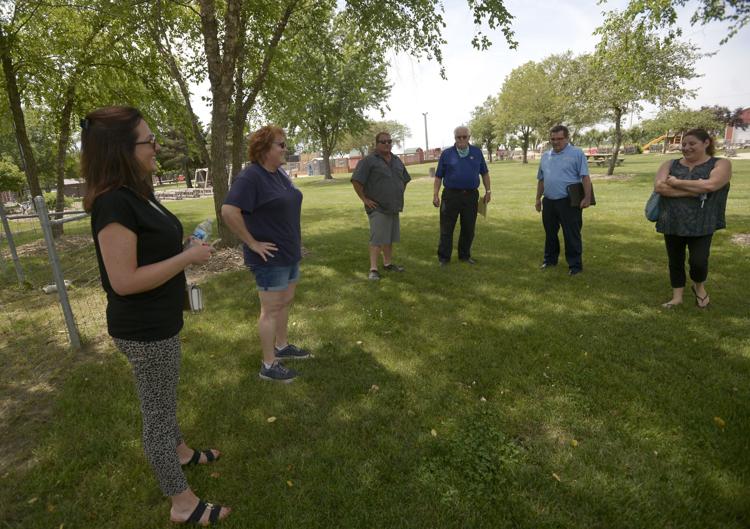 JERRY SMITH FLICKS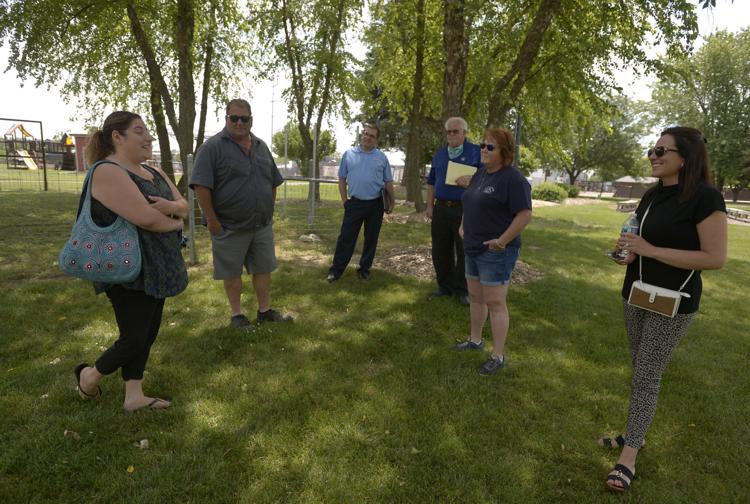 JERRY SMITH FLICKS
STABBING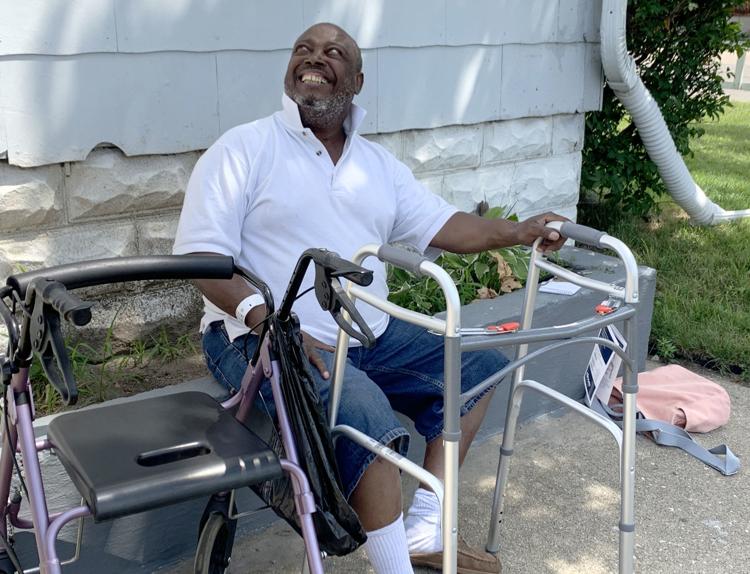 STABBING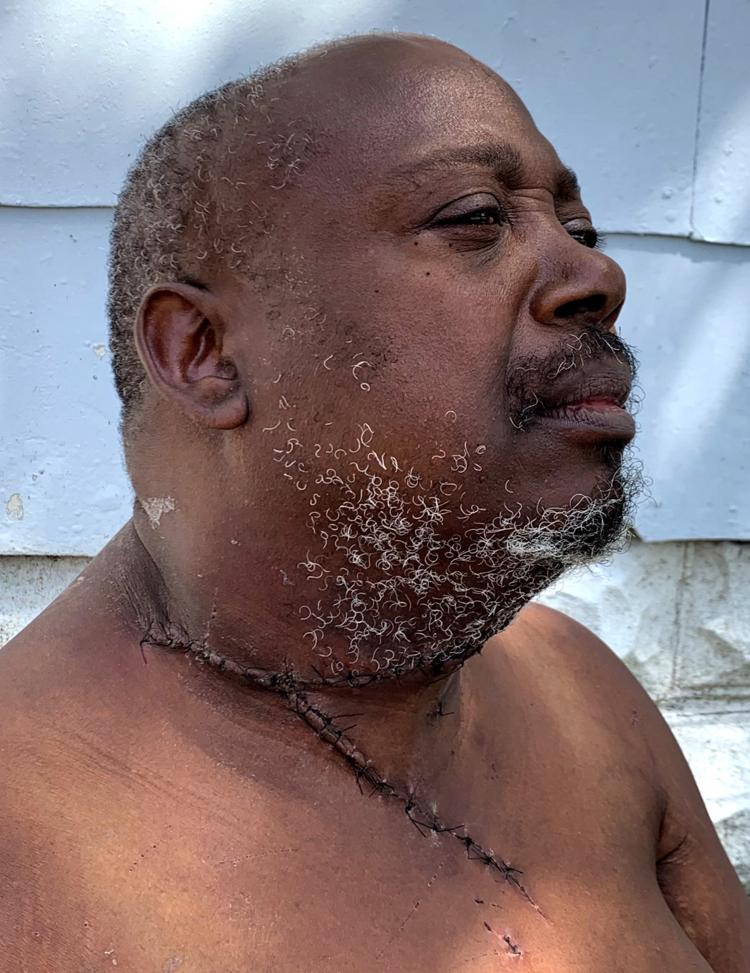 STABBING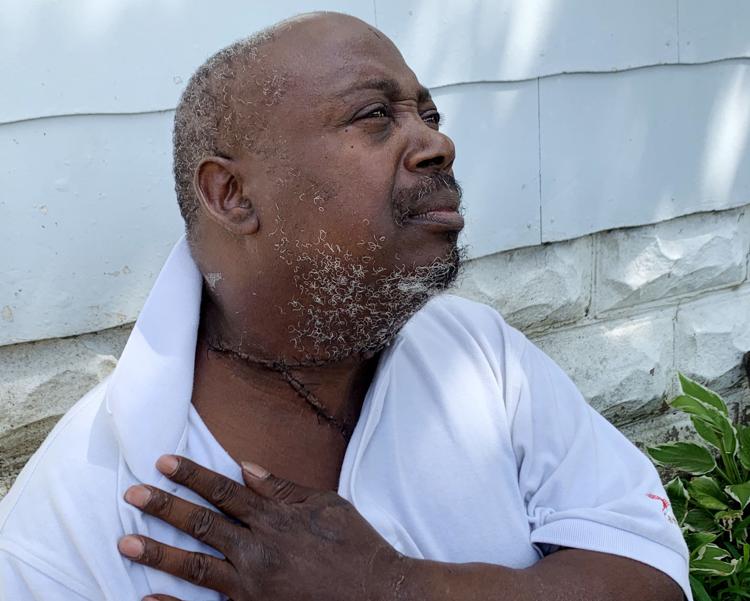 STABBING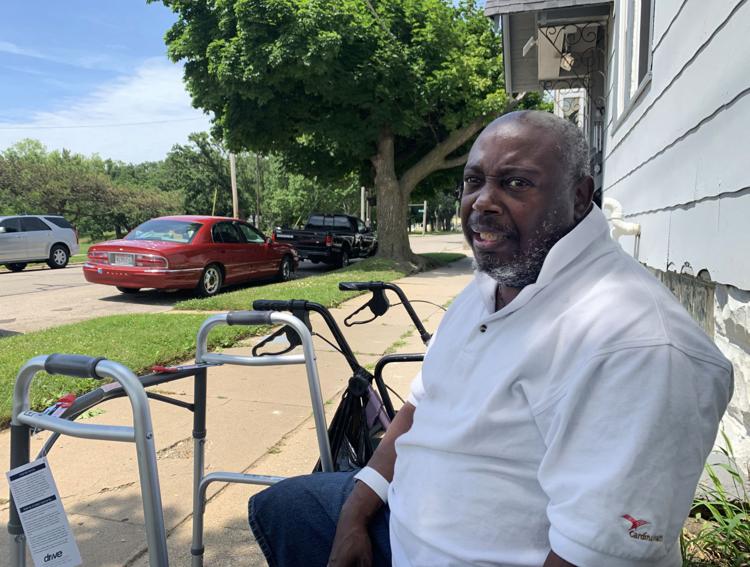 board thumbs down.jpg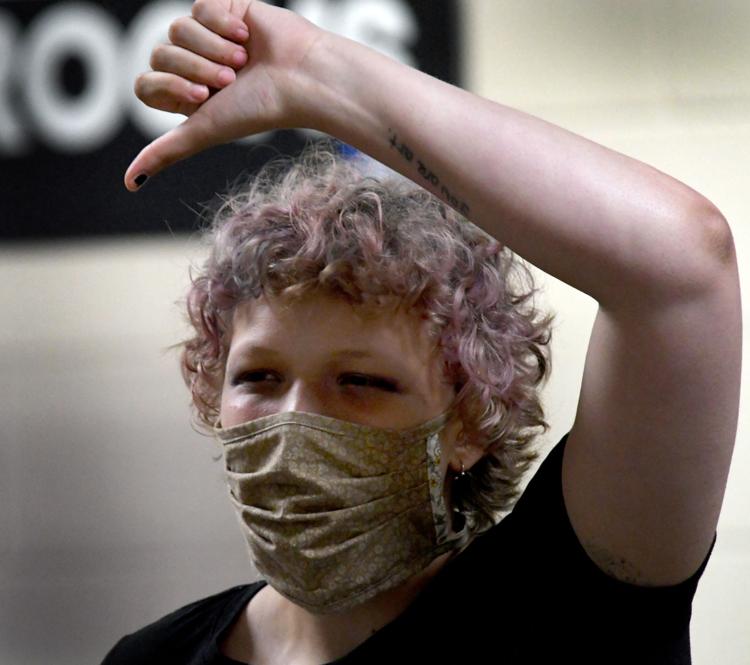 board johnson comments.jpg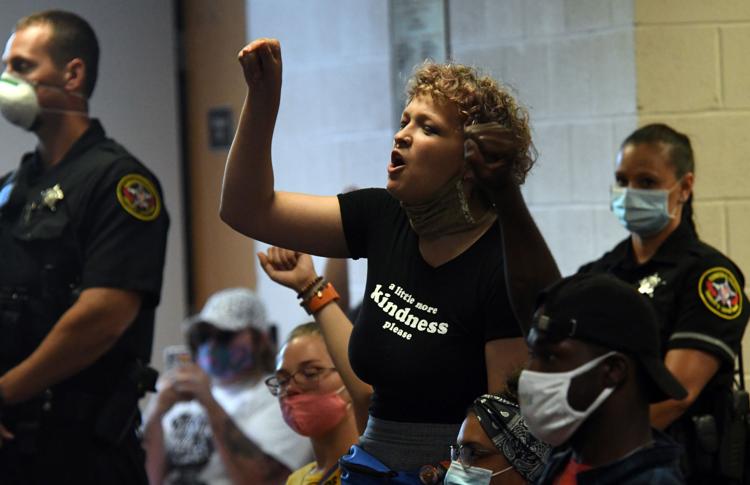 board kneeling2.jpg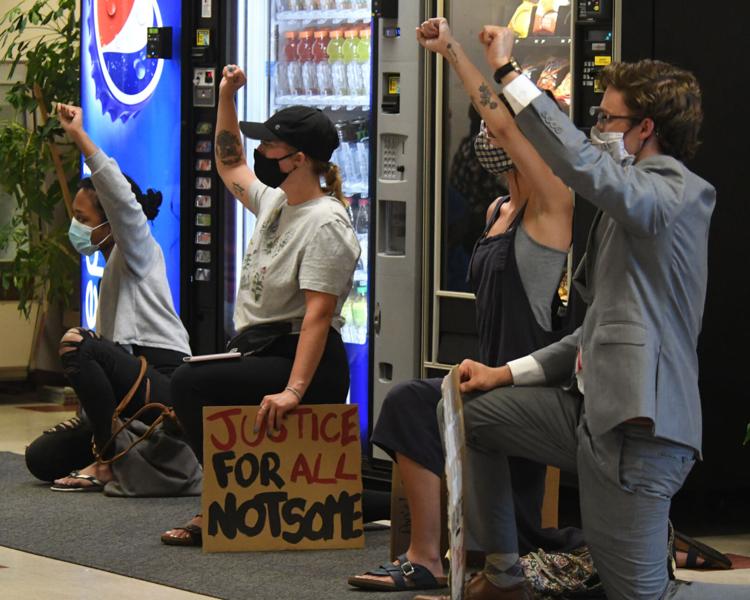 board outside2.jpg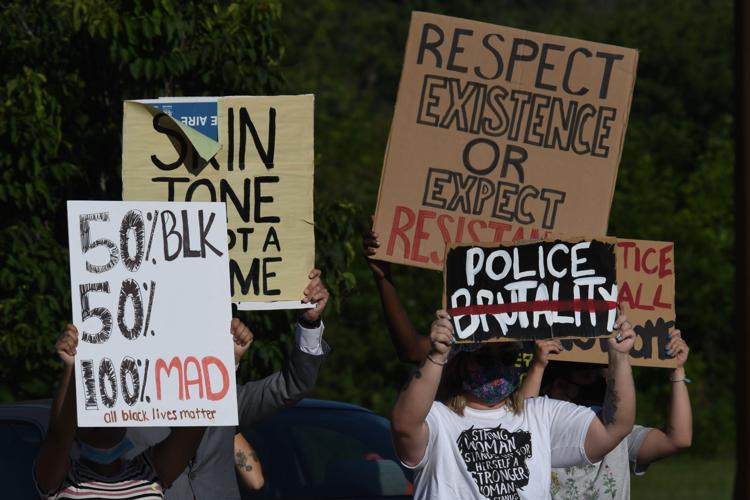 board kneeling.jpg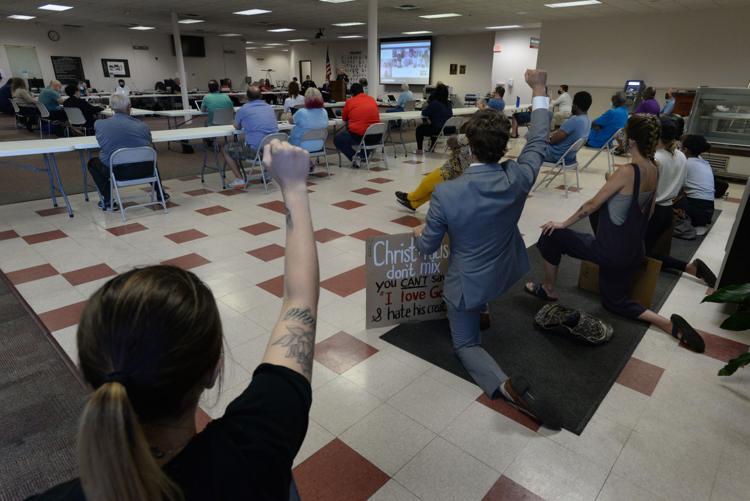 FLICKS AT JERRY SMITH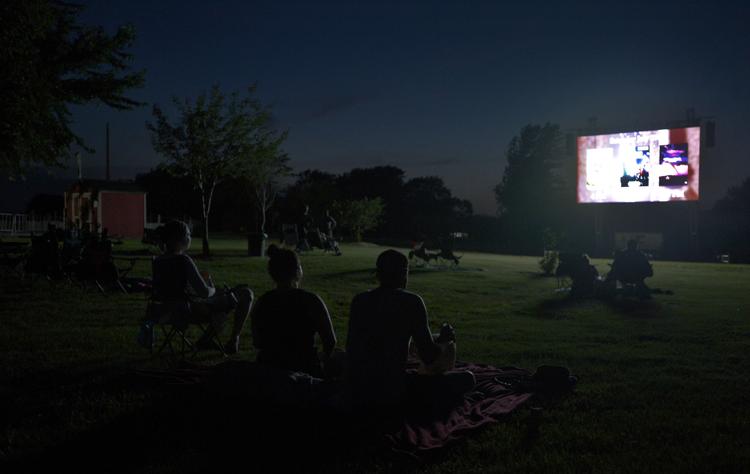 WEATHER BEACH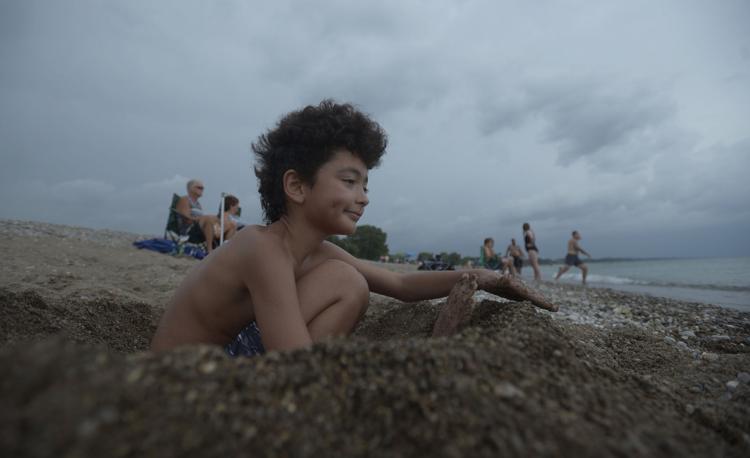 TRUMP VICTORY CENTER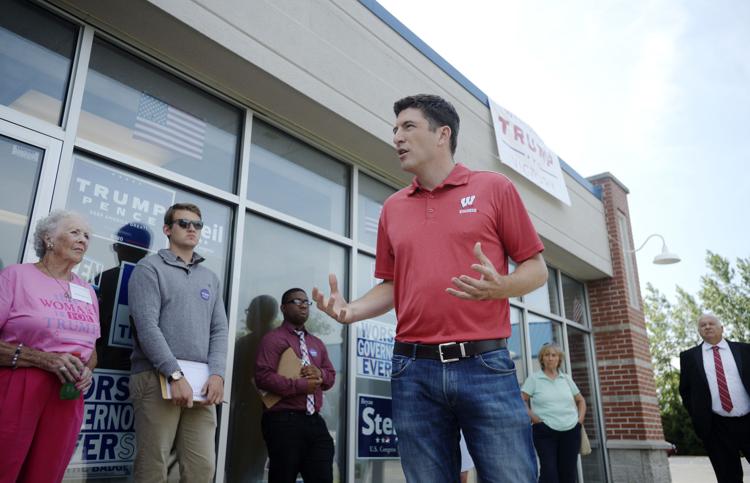 TRUMP VICTORY CENTER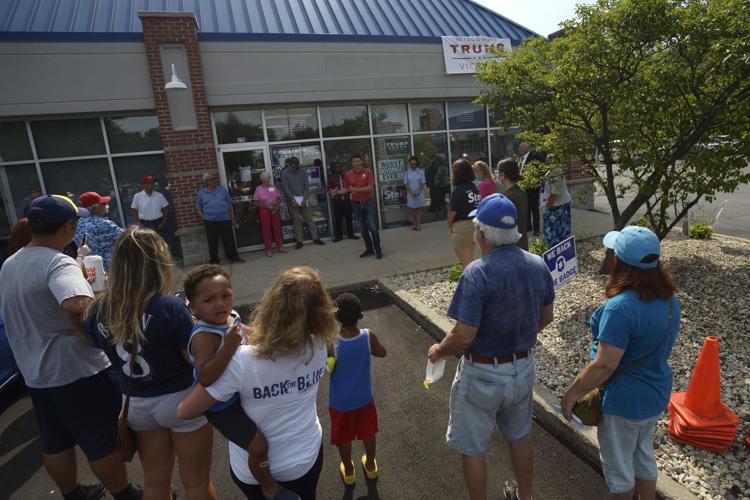 TRUMP VICTORY CENTER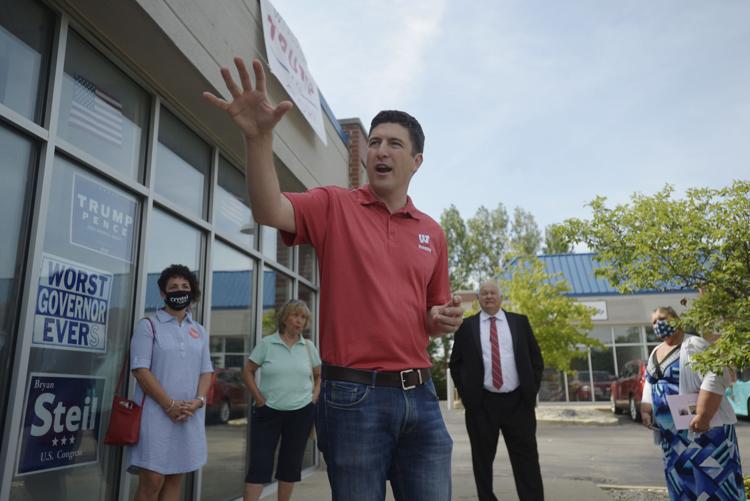 TRUMP VICTORY CENTER