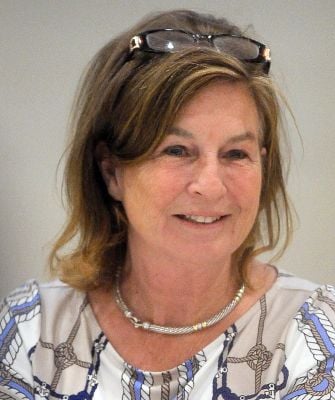 Elizabeth Uihlein, co-founder of Pleasant Prairie-based Uline Corp., has been added to the economic advisory team for Republican presidential candidate Donald Trump.
Trump also named Wisconsin billionaire Diane Hendricks, owner of ABC Supply.
Trump's original roster of 13 economic advisers drew criticism when recently announced. No women were among the group. Uihlein and Hendricks and six additional women were named to the panel this week.
Both Uihlein and Hendricks had been appointed to the Republican National Committee's Trump Victory fundraising committee in May.
An attempt to reach Uihlein for comment was unsuccessful.
Uline is a business-to-business distributor of shipping supplies, industrial materials, and packaging materials.
Uihlein and her husband, Dick Uihlein, started the company in their basement in 1980. In 2010, they moved the corporate headquarters from Waukegan, Ill., to the current 200-acre corporate campus in Pleasant Prairie.