A German city will give you $1.1M to prove it doesn't exist, and more of this week's weirdest news
From an 8-year-old car thief to an allegedly nonexistent German city, here's a look at the stranger side of news from the past week.
German city offers $1.1M to whoever proves it doesn't exist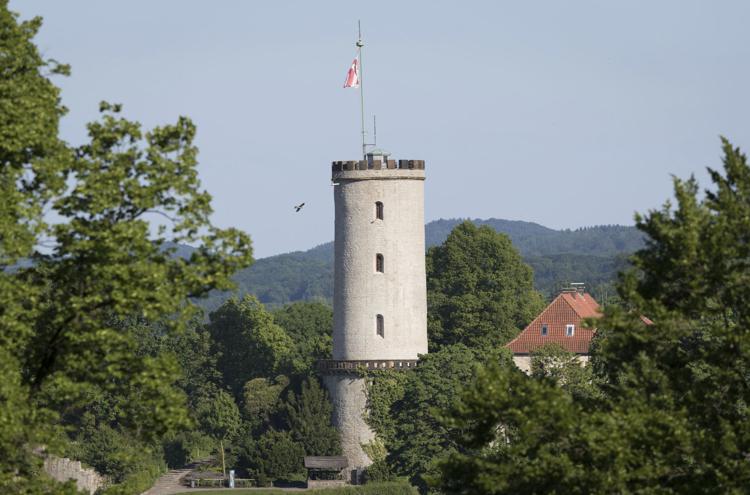 BERLIN (AP) — A German city that's been the subject of a long-running online light-hearted conspiracy theory claiming it doesn't really exist is offering big bucks to whoever proves that's true.
Officials in Bielefeld said Wednesday they'll give 1 million euros ($1.1 million) to the person who delivers solid proof of its non-existence.
They said there are "no limits to creativity" for entrants, but only incontrovertible evidence will qualify for the prize.
The idea that Bielefeld doesn't exist was first floated by computer expert Achim Held, who posted the satirical claim on the Internet in 1994 in an effort to poke fun at online conspiracy theories.
Even German Chancellor Angela Merkel once jokingly cast doubt on the existence of Bielefeld, which is allegedly located about 330 kilometers (205 miles) west of Berlin.
Woman thought she had kidney stones, gave birth to triplets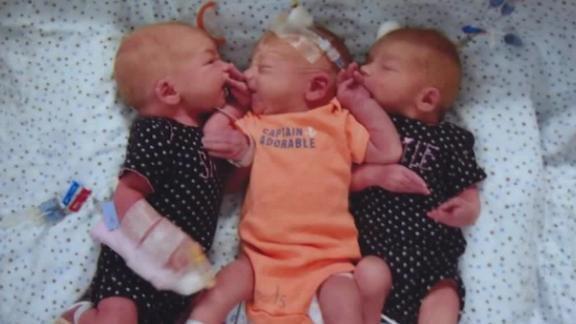 STURGIS, S.D. (AP) — A South Dakota woman who recently gave birth to triplets says she didn't find out about her pregnancy until she went to the hospital with what she thought were kidney stones.
KOTA-TV reports Dannette Giltz, of Sturgis, gave birth to the healthy triplets on Aug. 10.
Giltz says that despite having two other children, she did not know she was 34 weeks pregnant. She says that when she started having pains, she thought it was from kidney stones, which she has had before. Doctors told her she was actually in labor — with multiple babies.
The triplets were born within four minutes. Each weighed about 4 pounds (1.8 kilograms).
The babies' names are Blaze, Gypsy and Nikki.
Texas restaurant with famous men named George changes mural
WACO, Texas (AP) — A Texas restaurant called George's that features a mural honoring famous men with the same name has been changed to avoid a trademark dispute.
The Waco Tribune-Herald reports owner Sammy Citrano discovered that an alphabet letter he'd put on the mural is a Waco city trademark.
Citrano polled the public on how best to change the mural and still salute all things George. The images include former presidents George H.W. Bush, George W. Bush and George Washington — plus retired boxer and businessman George Foreman, comic George Lopez and country music superstar George Strait.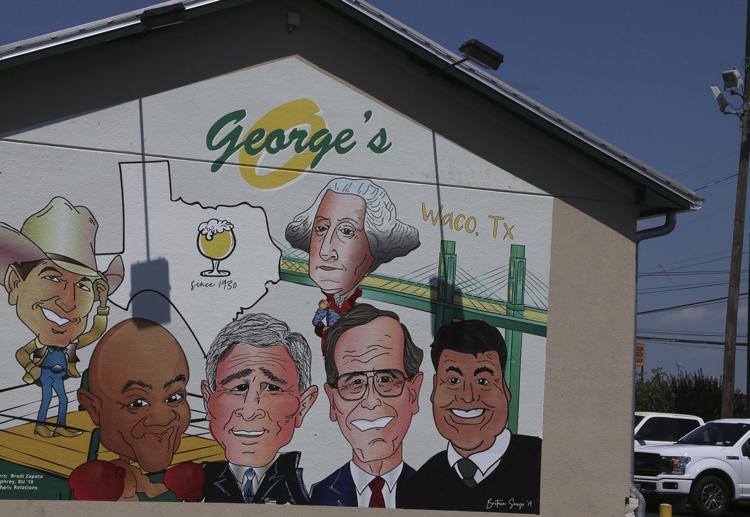 The updated mural shows Interstate 35 access road bridges over Lake Brazos.
Citrano says anyone taking a photo of the mural will know they're in Waco, Texas.
Time capsule from 50 years ago has nothing inside
DERRY, N.H. (AP) — Officials in a New Hampshire town are trying to figure out how a recently opened time capsule from 50 years ago has nothing in it.
Library director Cara Potter in Derry tells WMUR-TV that since she started there five years ago, the safe has been sitting on a shelf. Before that, it was kept at the old municipal building in town.
The combination was on the back of the safe. Potter said it took several tries to get it open recently on the 50th anniversary of when it was sealed in 1969. But it was empty.
No one has a list of what was originally put inside.
Officials said they have no idea who could have opened it and taken the items. They even speculated that nothing was put in there in the first place.
Boy takes mom's car for German autobahn joyride - again!
BERLIN (AP) — An 8-year-old boy got a stern talking-to earlier this week when he took his mom's Volkswagen for a joyride on the German autobahn, but after pulling the stunt again — hitting speeds of 180 kph (112 mph) — he's been put into psychological counselling.
Dortmund police said Friday the grade-schooler stole the keys to the Golf around midnight and drove from his hometown Soest to Dortmund, about 50 kilometers (30 miles) away.
Police say another motorist reported the child driving at high speeds in the city, saying "red lights and driving regulations did not seem to interest" him.
As police searched for the vehicle, the boy drove out of town and crashed into the rear of a parked truck at a rest stop. Nobody was injured but the Golf was badly damaged.