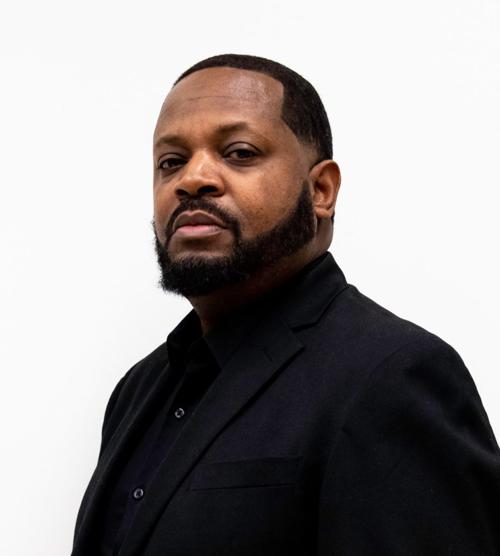 Alvin D. Owens is a licensed barber and lifelong community activist, whose Regimen Barber Collective in Kenosha, has become a hub for those seeking change in the wake of Jacob Blake's shooting. Owens is also better known as the founder of Education Youth Development Outreach, which for more than two decades has paved the way for hundreds of Black students, students of color and white students in Kenosha and Racine, to attend mainstream and historic Black colleges and universities thanks to the popular Spring Break College Tour, while offering career resources, mentorships andfriendships that propel them to post-secondary educational opportunities and beyond.
How can Kenosha change for the better and become more inclusive?
We cannot change for the better until we have "The Conversation" about and understanding what INCLUSIVITY means. After understanding the true meaning of inclusivity, what continued actions will we follow thereafter? For example: being invited to the table that makes the decisions on zoning and neighborhood and business building.
What has to happen in order for this to occur?
I have always felt we have two Kenosha's: one Black and one white. It's the haves and the have nots. Yes, over the years we became more diverse; yet, there are many GAPS that stop us from being the "KENOSHA STRONG" mantra we claim to be... Gaps in economics, health, education... etc. The list is long. What needs to happen is an aggressive effort to close these gaps.
A community outreach to local businesses and worship centers to open its doors and time (virtually) for community tutoring at every grade and adult level. This would be a citywide effort to push an educational agenda to close the educational gap crisis... this could be a template for the country.
Entry level jobs are a dime a dozen. Yet, for an example, why does it take an arm and a leg to employ People of Color teachers and/or recruiting Black educators to Kenosha? Also, from factory positions to business jobs, why aren't Black placements increasing like those of our white counterparts? This is something that we must all look at and work on a task force to improve.
Affordable healthcare. PERIOD.
What has been your experience?
I am very active in the communities I serve. Yet, it takes ALL of us in order to improve in the areas we are lacking in, in Kenosha. I may be the College Tour guy yet I'm dependent upon our community for support via financial resources and beyond.
We fund raise, we seek sponsorships annually — we have been blessed. Yet, we do not even come close to what a little league baseball and/or soccer team would bring in annually. There have been times where I felt like minority organizations, because of stigmas and misunderstanding of our efforts that benefit the entire community, are looked upon differently. Minority organizations are not exposed to different grants and sponsorships that are readily available to non-minority organizations. I have often felt we are being tolerated and not embraced.
I have truly appreciated the growth of our community efforts because of the challenges we have faced over the years. It makes you stronger. I'm glad I'm in a position to share with newer startups, the pitfalls and opportunities that we endured on building change in the communities we serve.
Catch the latest in Opinion
Get opinion pieces, letters and editorials sent directly to your inbox weekly!