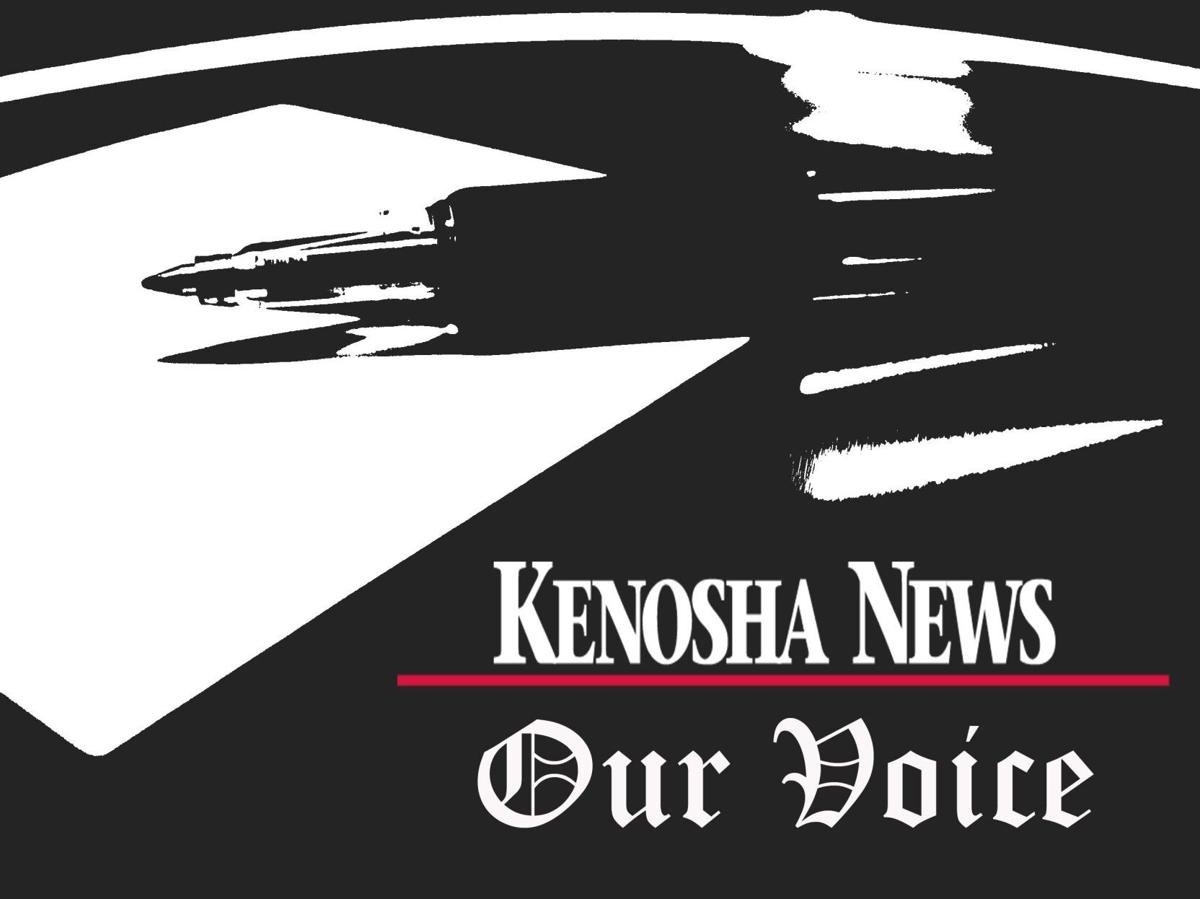 Kenosha restaurants, like others throughout Wisconsin, were shut down for weeks by a state order and have been coming back slowly with social distancing and safety precautions in place.
Customers are returning, but these places need all the help they can get.
With that in mind, the Kenosha City Council last week was presented with a proposal from the mayor to allow restaurants to temporarily expand outdoor seating to accommodate a greater number of patrons.
It would be voluntary, and if interested restaurants would work with the city staff on how best this can happen at each place.
Simple, timely, and a no-brainer, right?
No, not with this council, which collectively should be doing everything it can as quickly as it can to help Kenosha businesses and citizens who have been set back by the coronavirus pandemic.
Remarkably, 14 members voted to defer the proposal because they did not have a written version of it.
Why? Because they always do it that way.
"I can't remember in all my years moving an ordinance forward without there being an actual draft for somebody to review," Ald. David Bogdala said.
Ald. Jan Michalski said he always wants to inform local business owners about ordinances that may affect them, and he could not do that without a copy of this proposal. He made the motion to defer and 12 others went lock step with it.
No big deal, right? They can consider it next time. Mayor John Antaramian said it was "no problem" and he would get them paperwork.
But let's discuss why this is a problem. First, the delay means its first reading is delayed, so if it does advance through a second reading council won't approve it until late June.
That loses a few weeks and fails to help the restaurants move quickly.
Second, and more importantly, let's discuss Bogdala's comments. "I can't remember in all my years moving an ordinance forward without an actual draft …"
Maybe so, but his experience – and none of ours – includes a pandemic and a long government-ordered shutdown.
Third, this was a simple proposal that would have restaurants work with city staff using Kenosha County Kickstart guidelines, which the city helped shape. It wasn't a complex financial deal or something else that would need written detail for close consideration.
And fourth, Kenosha acted quickly to cancel or postpone major summer events. Here's something its officials could do to help.
Ald. Anthony Kennedy said he found the motion to defer "extremely disturbing," but only two council members joined him.
"I think if we can strengthen any of these business owners to control their establishments in ways that support public health, we should do that," he said.
Unfortunately, last week the City Council was tone deaf and dragged its feet in helping restaurants.
Catch the latest in Opinion
Get opinion pieces, letters and editorials sent directly to your inbox weekly!