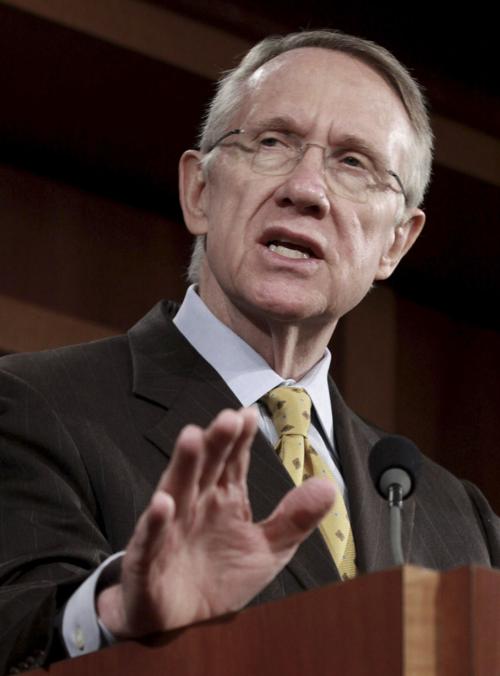 Four years ago, upon the death of Supreme Court Justice Antonin Scalia, Senate Majority Leader Mitch McConnell, R-Ky., said — early in a presidential election year, with party primaries, including Wisconsin's, yet to take place — that "the American people should have a voice in the selection of their next Supreme Court Justice."
That was his justification for not only refusing to put President Barack Obama's nominee, Justice Merrick Garland, up for a vote, but also for not even holding a hearing for him.
Now, in September of an election year, within hours of Justice Ruth Bader Ginsburg's death, McConnell said he would move forward quickly with President Donald Trump's nominee.
The voice of the American people doesn't seem to be as highly valued as it was four years ago.
On Feb. 23, 2016, 11 Republican members of the Senate Judiciary Committee signed a letter; nine of them remain in the Senate today. In the letter, they wrote: "Because our decision is based on constitutional principle and born of a necessity to protect the will of the American people, this committee will not hold hearings on any nominee until the next president is sworn in." This was being done, they wrote, to "ensure the American people are not deprived of the opportunity to engage in a full and robust debate over what type of jurist they wish to decide some of the most critical issues of our time."
The 2020 presidential election had already begun, with early voting underway in Virginia, when Justice Ginsburg died on Sept 18.
If the 17 Republican senators, including Wisconsin's Ron Johnson, who refused to take up Obama's nominee because it was a presidential election year aren't complete hypocrites, they will abide by the standard they and Leader McConnell set in 2016 and wait until January to vote on Judge Amy Coney Barrett, Trump's nominee to replace Ginsburg.
We suspect that Minority Leader Chuck Schumer, D-N.Y., would have executed the same kind of norm-shattering, naked power play had he been in McConnell's shoes in 2016 and this month. Perhaps, if the Democrats regain control of the White House and the Senate, we'll find out in January.
But if we're talking about shattering norms, those who lean Democratic must acknowledge the role that Harry Reid played in this.
In 2013 Reid, a Democrat and the Senate majority leader, invoked the "nuclear option;" he changed a long-standing Senate rule and dropped the number of votes needed to overcome a filibuster from 60 to a simple majority for executive appointments and most judicial nominations — a decision he justified because of trouble getting through court confirmations in the latter half of the Obama Administration.
Reid's rule change did not extend to Supreme Court nominees. But McConnell used the precedent of Reid's decision to lower the vote threshold for Supreme Court confirmations, and Justice Neil Gorsuch was admitted to the Supreme Court on a 54-45 vote in 2017. As U.S. Rep. Ted Lieu, D-Calif., wrote in 2018, "Harry Reid made a disastrous mistake by modifying the once sacrosanct filibuster rule. After Reid violated the principle, it was easy for Mitch McConnell to extend to Supreme Court nominees."
So if you're throwing darts at a picture of McConnell, you should save a dart for a picture of Reid, too.
Had McConnell and his fellow Republicans held an up-or-down vote on Garland in 2016, we would not find this fall's rushed nomination process quite so objectionable. We would still have the question of whether a confirmation process for a lifetime appointment to the nation's highest court should take place in the 45 days before a presidential election. But if Garland had received a vote, the current process would still have integrity with regard to the "Advice and Consent" clause in Article II of the Constitution.
McConnell claimed in 2016 that the American people deserved a voice in the Supreme Court process. It could be reasonably argued that the American people had made their voices heard when a majority of them, in the popular vote as well as through their representatives in the Electoral College, re-elected Obama in 2012, and therefore Obama's nominee deserved a hearing and a vote.
It used to be accepted, by Democrats and Republicans alike, that by virtue of being elected president, that man had earned the right to have his Supreme Court nominee voted upon by the Senate, without regard for whether it was a presidential election year.
Obama's nominee should have gotten a vote. Trump's nominee should get a vote.
So if you're throwing darts at a picture of McConnell, you should save a dart for a picture of Harry Reid, too.
So if you're throwing darts at a picture of McConnell, you should save a dart for a picture of Harry Reid, too.
Catch the latest in Opinion
Get opinion pieces, letters and editorials sent directly to your inbox weekly!