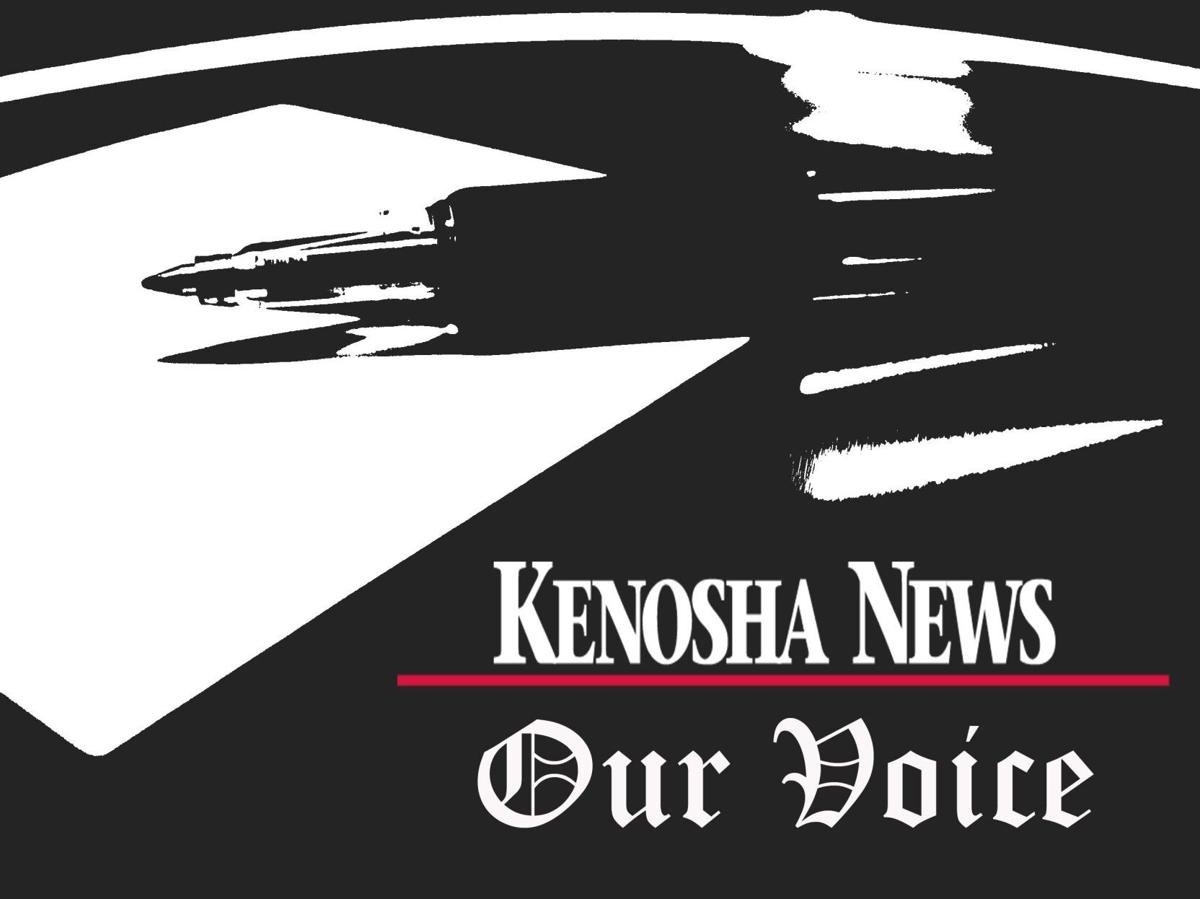 In the first meeting of the Kenosha County Board since the unrest that roiled this community, residents turned out to share their fears, anger and hopes for the recovery of the city.
And a County Board supervisor treated those residents with what can only be described as contempt.
During two hours of public comments at the meeting Tuesday—as residents talked about racism they have experienced and called for changes needed in the community—Supervisor Erin Decker ostentatiously turned her back on them.
As other members of the County Board listened, Decker faced the wall rather than face the people who were there to talk to the supervisors who represent them.
The only time Decker turned to the crowd was a brief moment to demonstrate that she refused to wear a mask while in the meeting room.
This is appalling behavior by an elected official. Appalling and unacceptable.
Since Jacob Blake was shot by a Kenosha Police officer Aug. 23, Kenosha has been torn apart physically and emotionally. There have been protests and two days of riots that left portions of the city critically damaged. Livelihoods have been lost, and two protesters have been shot and killed by a "militia" member.
For a time, the unrest made Kenosha the poster child for the political divisions that are tearing this country apart.
Now that the national spotlight has turned away, the residents of this community, along with local elected leaders, must work together to recover. But there can be no recovery if those elected to represent them show the people through words and actions that they do not matter.
Decker is chairman of the Republican Party of Kenosha. She has strong partisan opinions that have clearly guided her actions as supervisor. She is certainly entitled to those opinions and to use them as a guide.
But no elected official is entitled to treat the citizens she represents with contempt. A democracy in which elected officials refuse to consider the thoughts and feelings of citizens—all citizens—cannot function. A community torn apart by unrest cannot heal if those in charge continue to rip open new wounds.
Decker should decide now if she wants to continue in public service. If she refuses to resign from the County Board, her fellow supervisors should show her that her treatment of their fellow citizens is unacceptable by voting to condemn her behavior.
Catch the latest in Opinion
Get opinion pieces, letters and editorials sent directly to your inbox weekly!