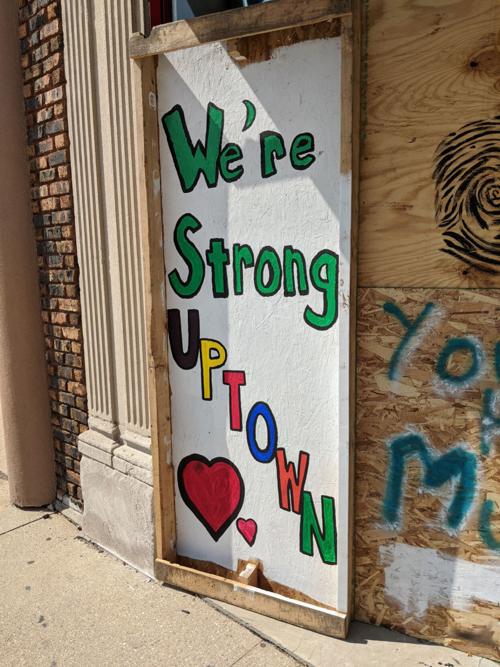 The sounds of broken glass on Aug. 23 downtown were replaced the next day by the sound of drills putting up plywood to protect businesses from further damage.
Volunteers by the hundreds came that day to lend a hand. Businesses around the area sent donations and materials to aid in the effort.
The next night in Uptown, violence, arson and damage drew people there the next morning to assist.
It's the Kenosha spirit and it's residents' sense of community on display that rises to help when there's work to be done. It's part of our core values and one we embrace, support and encourage.
Nights of destruction became days of determination to cope with protests with groups damaging property and settings fires mostly downtown and Uptown.
It began with police trying to arrest a 29-year-old Black man on the afternoon of Aug. 23, which ended when officer, Rusten Sheskey, shot Jacob Blake seven times in the back. Blake has serious injuries.
Rage, protest and violence spread over the next three nights bringing serious damage and fires.
Ald. Bill Siel, whose district includes downtown, said a tremendous volunteer effort emerged "to batten down the hatches for what comes next."
Alexandria Binanti Robinson, executive director of Downtown Kenosha, Inc., said there were more than 400 volunteers helping out.
"We have an amazingly, supportive community," she said.
Many children, teens and adults fanned out to paint murals on plywood throughout the city.
DKI coordinated with an Uptown group to protect businesses there after a night of burning buildings and damaging storefronts.
As our community has done in the past for individuals and groups, donations poured in.
Anyone wishing to donate can find more information by going to the Downtown Kenosha Inc. Facebook page or logon to www.gofundme.com and search for DKI for the downtown recovery effort.
A dozen or more gofundme efforts have been launched to help many Uptown and downtown businesses.
A few more hands could be offered for the rebuilding phase. Let our Kenosha spirit rise and take over from here.
Painting downtown Addie Murray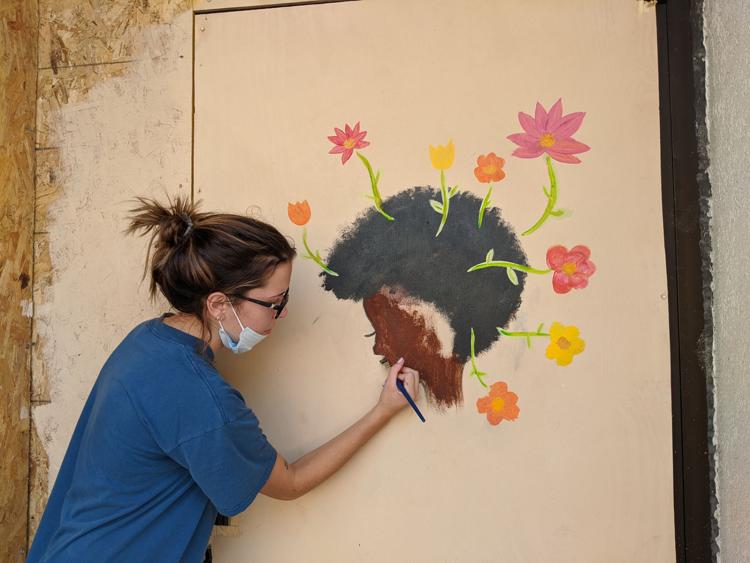 Painting downtown Bill Siel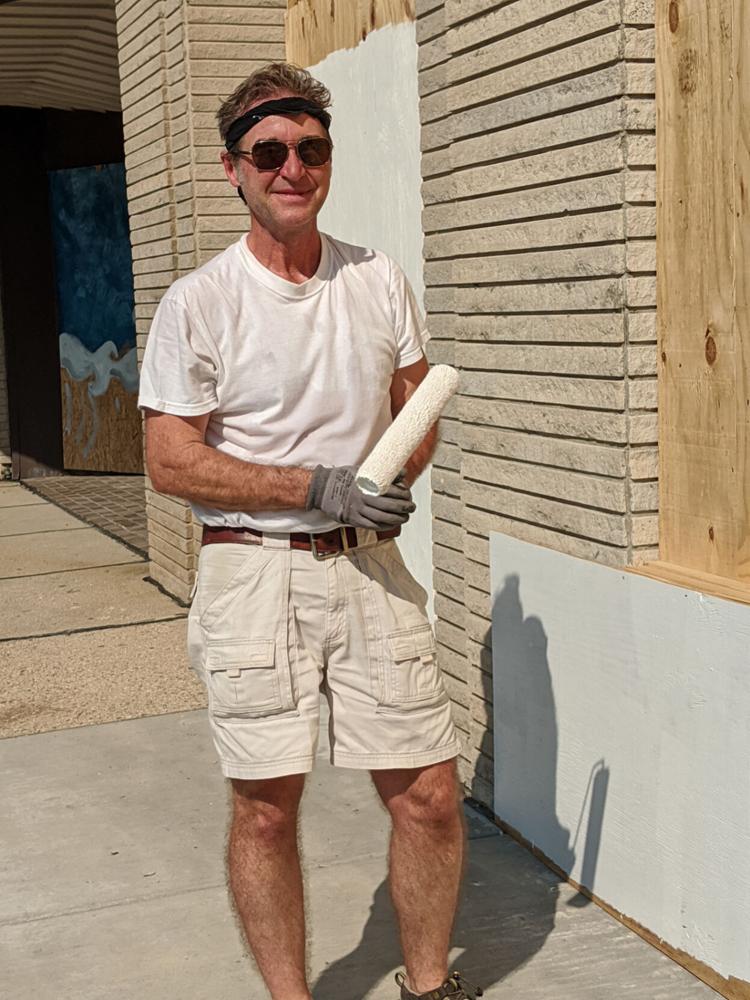 Painting downtown Dakini Healing Arts angel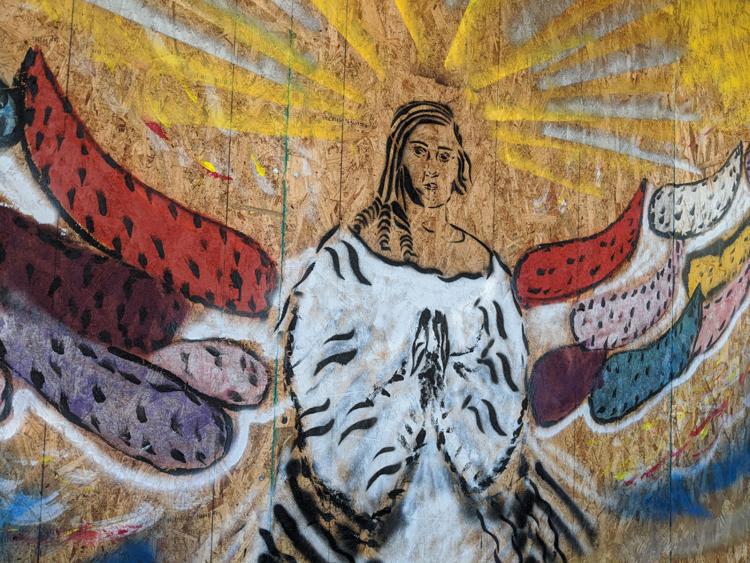 Painting downtown, Dakini Healing Arts
"We are Equal'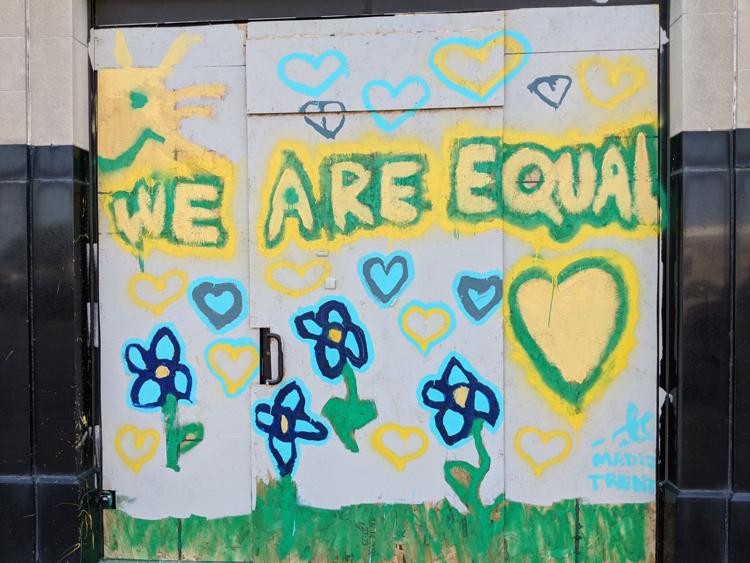 Painting downtown, heart mura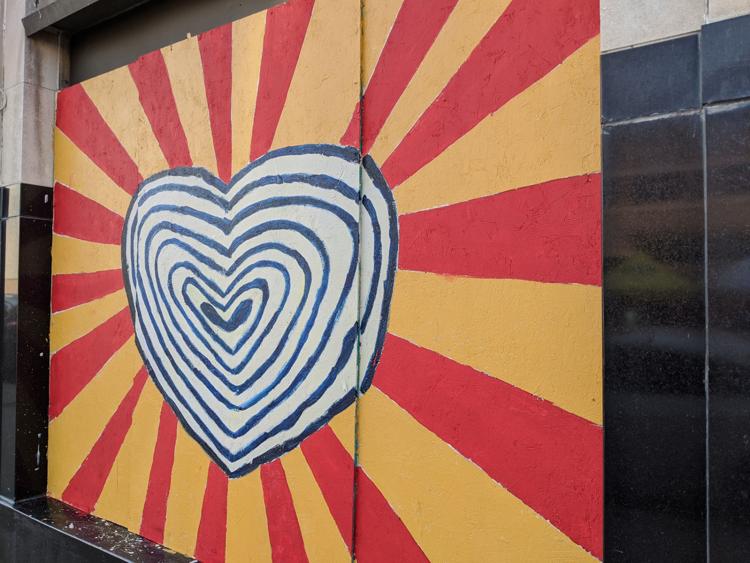 Downtown painters needed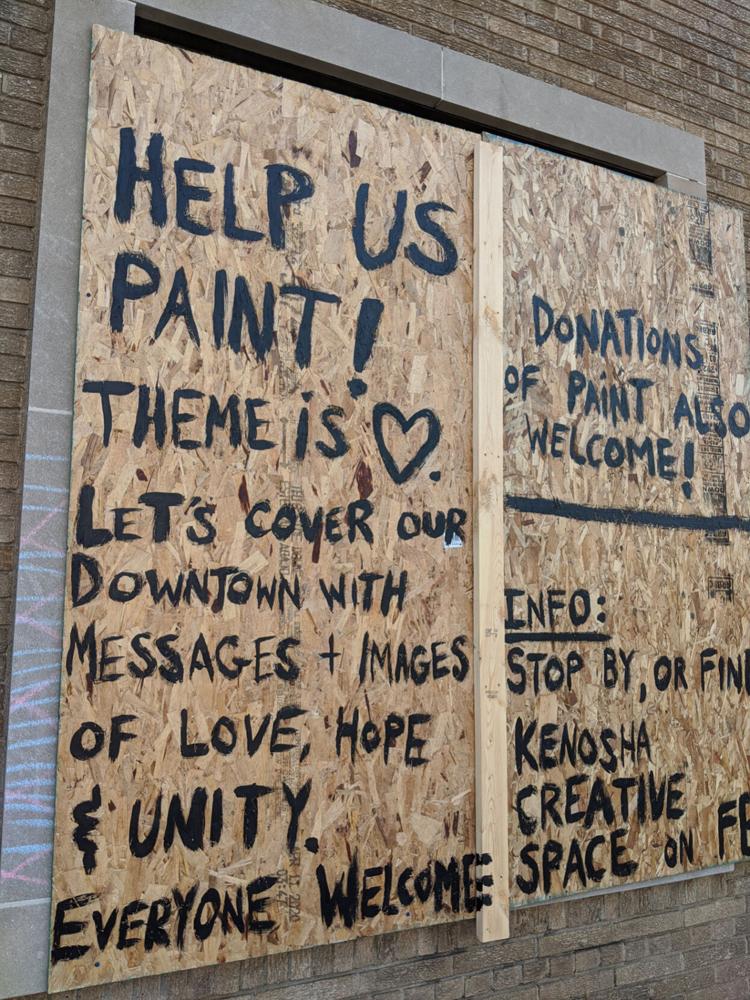 Joyce Murray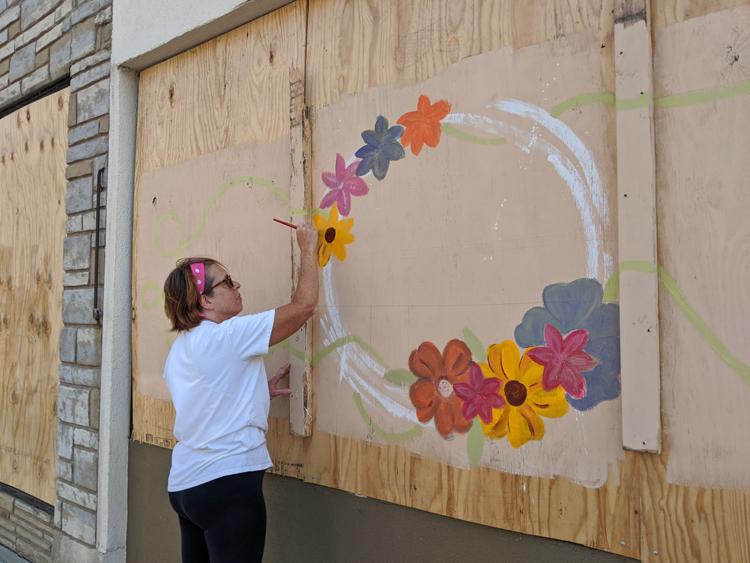 Katie Dylewski-Verberne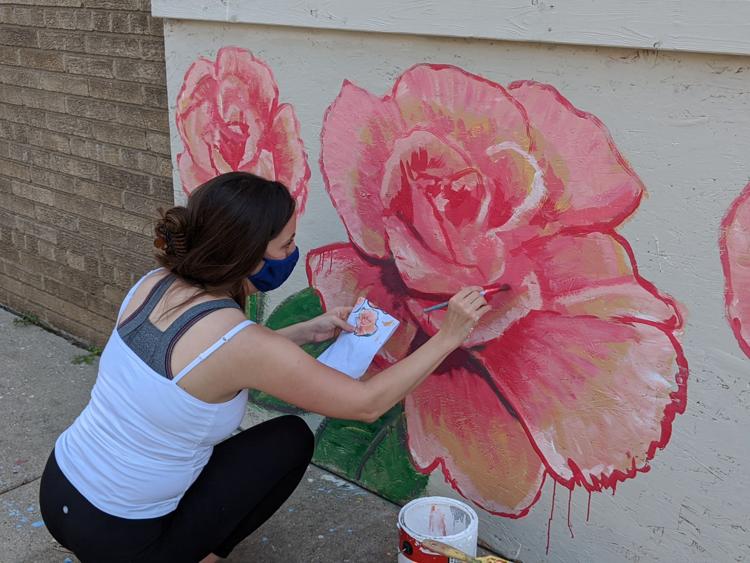 Lisa Bigalke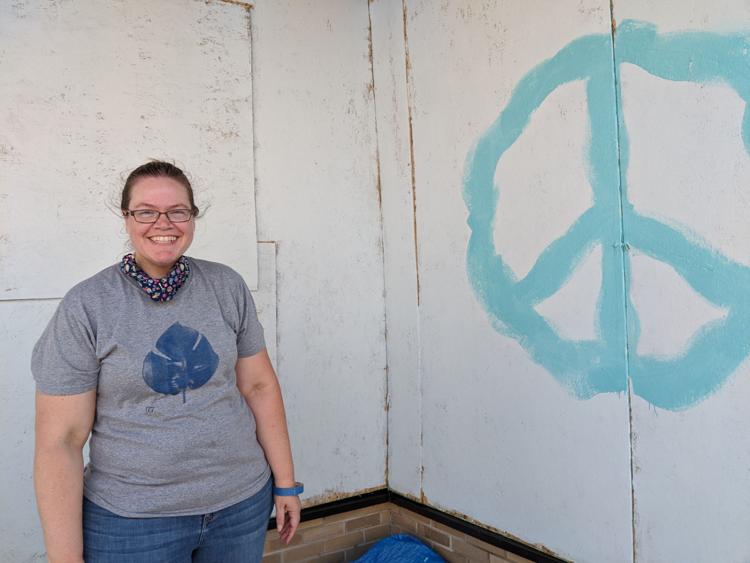 Pat Mangi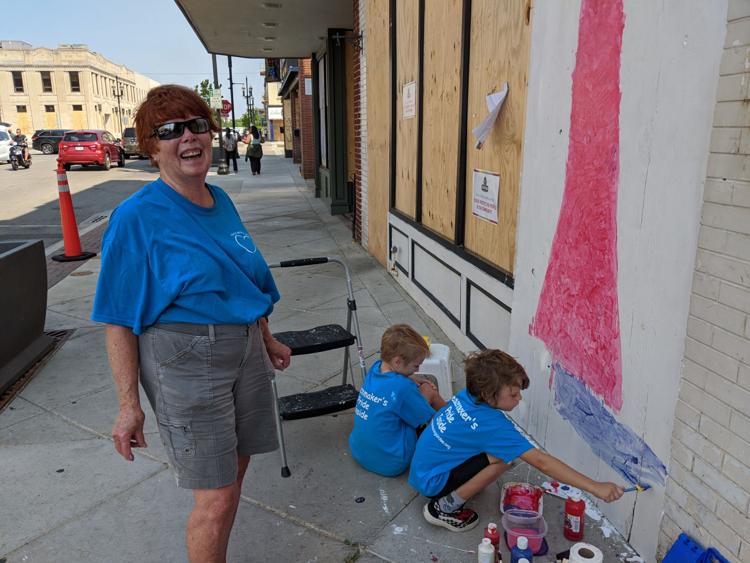 Taylor Matrisch, Cameron Pacheco and Nikki Thomas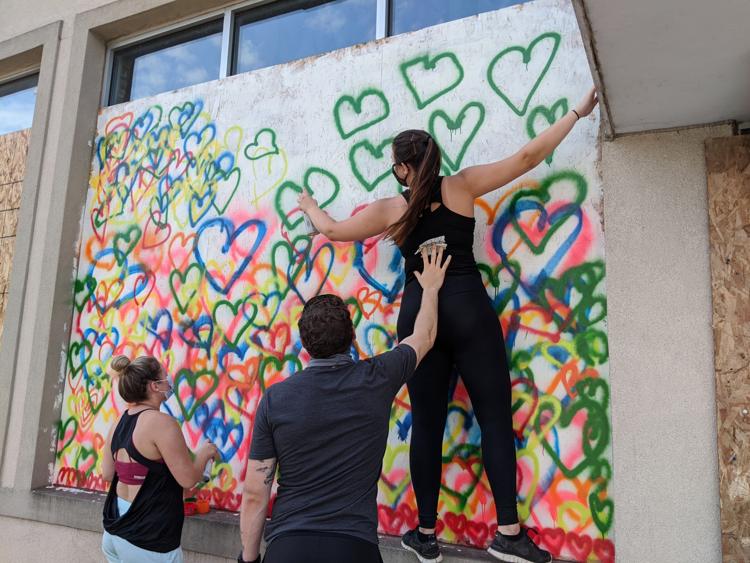 Volunteer center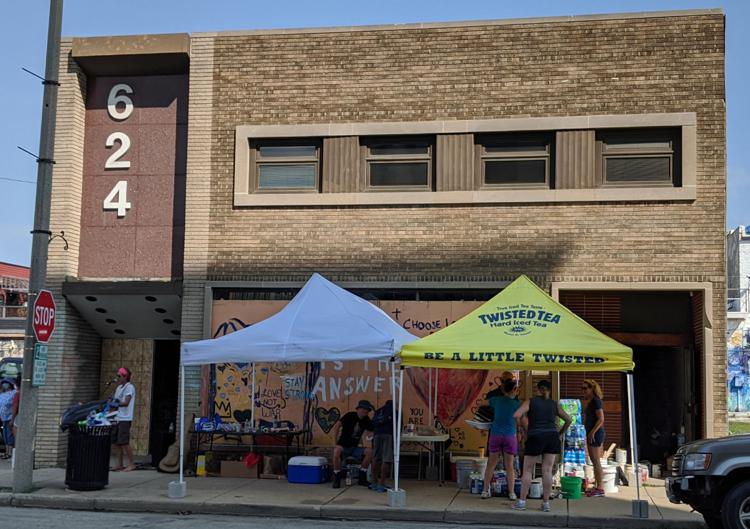 Catch the latest in Opinion
Get opinion pieces, letters and editorials sent directly to your inbox weekly!