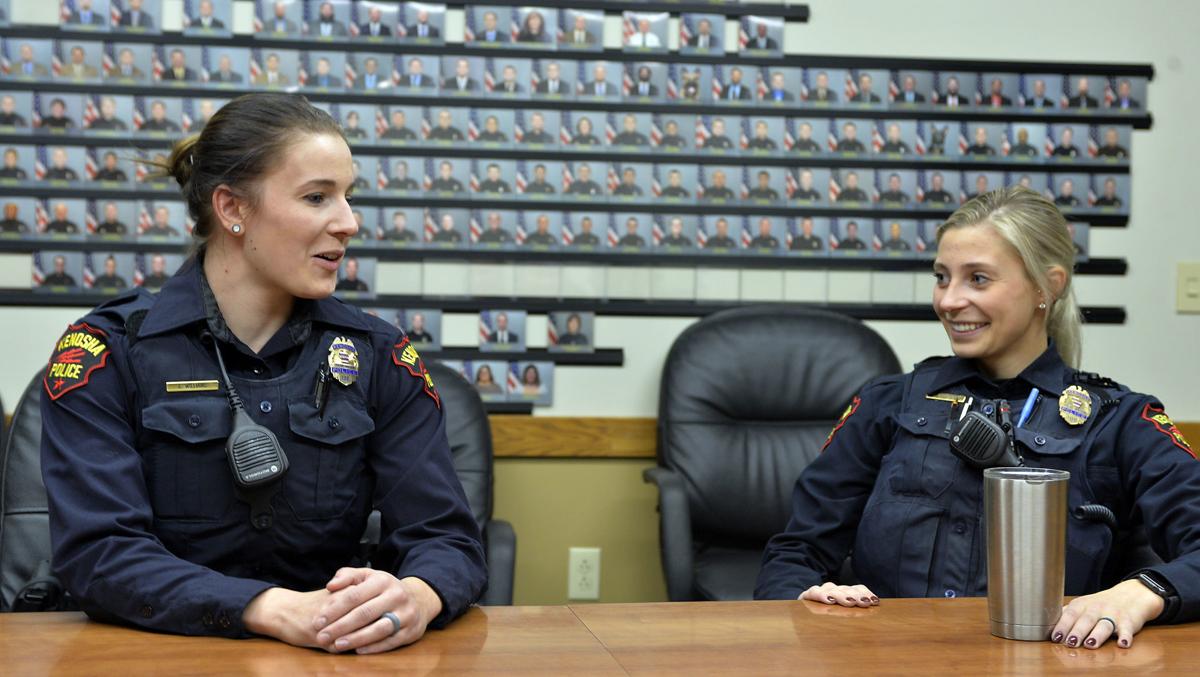 LAUREL — To Ellie Williams and Lindsey Zamborini, sisters and now Kenosha police officers. They are the first sisters ever hired by the department. They come from a family of law enforcement officers but never knew they'd become officers themselves. "We have no idea why we are both like this," Zamborini said.
DART — To unruly and disrespectful late-night crowds that have forced management of Lou Perrine's Gas and Grocery, 5145 Sheridan Road, to close for an hour after the bars close on weekends. "We've become the meeting point, I guess, to everybody who wants to just keep (the party) going," said owner Anthony Perrine.
LAUREL — To Luis Alvarado of Kenosha, who is blazing a trail toward the Olympics in 2020. The 2017 Indian Trail graduate is one of eight fighters in the 201-plus (super heavyweight) class with a shot to make the United States Boxing Team. Bullied because of his weight in school, he's turned it around big time. "It's unbelievable," he said in a recent interview. "To qualify is a dream come true."
DART — To the Kenosha man with a suspended license who reportedly caused an early Wednesday morning crash on Interstate 94 that closed the roadway in both directions for several hours. Among the citations for the man, 31, was non-registration of a vehicle and not having auto insurance.
LAUREL — To Dawn Kordus, manager of the McDonald's at 1820 30th Ave., Kenosha, on receiving the Global Ray Kroc Award as one of the top 1 percent of managers of McDonald's 37,000 restaurants. "She treats everyone like family," said Cindy Bundy, who meets there for coffee. "She goes out of her way to make you feel welcome."