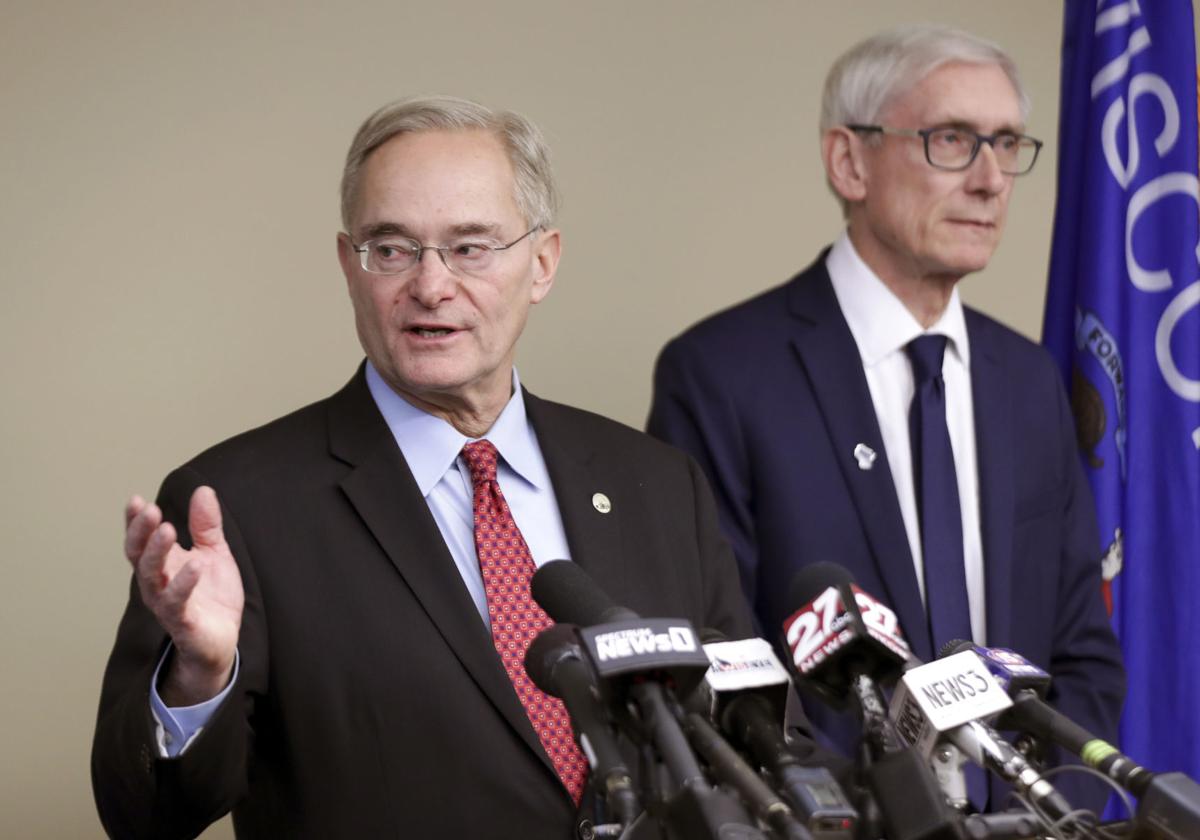 Last Tuesday, Tip McGuire won the special election to represent the 64th Assembly District and fill the seat that former Rep. Peter Barca, D-Kenosha, vacated to become state secretary of revenue.
That was about four months after Gov. Tony Evers appointed Barca to be secretary of the Department of Revenue.
Even though a third of the year has passed by, Barca and the other Cabinet secretaries that Evers has appointed have yet to be confirmed by the state Senate.
Despite the lack of confirmation, they are able to still do their jobs as they have since Evers took office on Jan. 7. But it's a formality that Republicans should grant at least as a gesture to show they are willing to work with Democrats.
When Barca was appointed as secretary of revenue, Assembly Speaker Robin Vos, R-Rochester, was among the first to congratulate him.
Vos jabbed Evers in his congratulatory news release, saying "Governor-elect Evers finally got one right." But he continued with praise for Barca: "Barca is a reasonable Democrat who is more than willing to work across the aisle and has the political courage to do what's right for the people of Wisconsin. The Assembly's loss is certainly the administration's gain. I want to wish Peter the best of luck in his new position and thank him for his friendship and service in the state Assembly."
As a legislator, Barca showed that he could make the hard decisions even if it didn't please everyone in his party.
In 2017, Barca voted in support of the Foxconn deal, despite Democratic opposition. He ultimately lost his minority leadership role because of it.
He said he voted in support of the deal because he believed it was the right thing to do for his constituents: "When my father immigrated to the United States and settled our family in Kenosha, it was a factory job that gave him the chance to eventually buy his own business and achieve the American dream. But as time passed, manufacturing left my hometown and communities all across Wisconsin. If we can create new good-paying, family-supporting jobs in a high-tech industry, it could give future generations the same opportunities my family had.
"As I traveled my district over the last few weeks, I spoke with countless constituents and heard from nearly every major local leader in Kenosha and Racine that they supported this plan. That's why I voted yes today."
Republicans and Democrats are not going to agree on everything. But a Democratic governor gets to appoint whomever he chooses for Cabinet posts, just as a Republican governor gets to appoint his choices.
Confirming Barca, and Evers' other secretaries-designate, is the right thing to do.