It was always my dream to own a small business with a mission to empower women. That dream became reality when I was able to open my boutique gift store, Authentique, in Kenosha four years ago. My dream of seeking out and empowering female artisans and business owners could now take flight.
Just as I was growing in the community, the pandemic hit and our business struggled, but that didn't stop me from continuing to operate my business. I was determined to keep my dream alive.
As I watched the rioting and looting on TV last summer, I felt safe in our small town of Kenosha. Yet last year, my business was one of over 100 to be targeted by violent rioters who sought to wreak havoc on our peaceful community. Make no mistake — this was a direct result of Tony Evers' failure to protect public safety.
I will never forget watching in horror as the rioters vandalized my storefront with spray paint and even tried to break in with a crowbar. I was fortunate enough to still have a business after the rioters and looters finished sowing chaos, but many of my neighbors' livelihoods were destroyed with nothing but ashes left behind.
As our city burned, I expected our elected officials to protect us — but instead, Gov. Tony Evers chose to fan the flames.
When our community needed him most, Gov. Evers chose to appease liberal politicians and the rioters and looters destroying our town by refusing to condemn the violence. Instead, he told protestors to "wear masks and social distance" and made inflammatory comments on social media. Meanwhile, Lt. Gov. Mandela Barnes tweeted in support of the rioters, saying that leaders "have an obligation to hear (their) demands."
It is unbelievable that law enforcement organizations had to ask our state's governor and lieutenant governor to stop making public statements that were threatening public safety.
I was even more baffled when Gov. Evers refused President Trump's offer to lend support from the Department of Homeland Security in order to keep the public safe. When local leaders requested 1,500 National Guard troops to help save our community, Gov. Evers sent just 500. Local leaders like State Senator Van Wanggaard, State Representative Samantha Kerkman, and Congressman Bryan Steil consistently stressed the need for more aid, but Gov. Evers didn't listen. Instead, he chose to make protecting our community political — refusing federal assistance in order to avoid working with President Trump to keep us safe.
As a proud member of our small business community, I expect my governor to stand with those of us who love Kenosha and want to contribute — not violent rioters causing tens of millions of dollars in destruction to our community in order to appear "woke."
Wisconsinites deserve better than a governor who plays politics with our lives. As Congressman Steil said in the Kenosha News, we will never know what would have happened had our governor stepped up to the plate to curb the violence, but we do know the results of his refusal to lead — a town burned, over 100 businesses wrecked, and a community rocked to its core.
Gov. Evers' weak, ineffectual, and failed leadership cost dozens of Wisconsinites in our community their livelihoods. Despite the governor's best efforts to rewrite history and silence people like me from speaking our truth about his disastrous leadership that left our community burned, our truth deserves to be heard, and our stories will never be forgotten.
READ NOW/SPECIAL REPORT SERIES: Looking back at the summer of 2020 and looking ahead
Self defense or reckless vigilantism? Fate of the Rittenhouse case will rest with jurors this fall
One year after Kenosha was struck by unrest following the shooting of Jacob Blake, the criminal case against Kyle Rittenhouse is still waiting in the wings.
Rittenhouse, now 18, is scheduled to go to trial Nov. 1 on homicide and attempted homicide charges for shooting three men, killing two, during protests in the city. The case has come to reflect the political fault lines that are dividing the nation — at least in part because of the publicity-seeking decisions of two civil attorneys once involved with the case — and Kenosha is unlikely to be able to come to terms with the events of August 2020 until the criminal case is decided.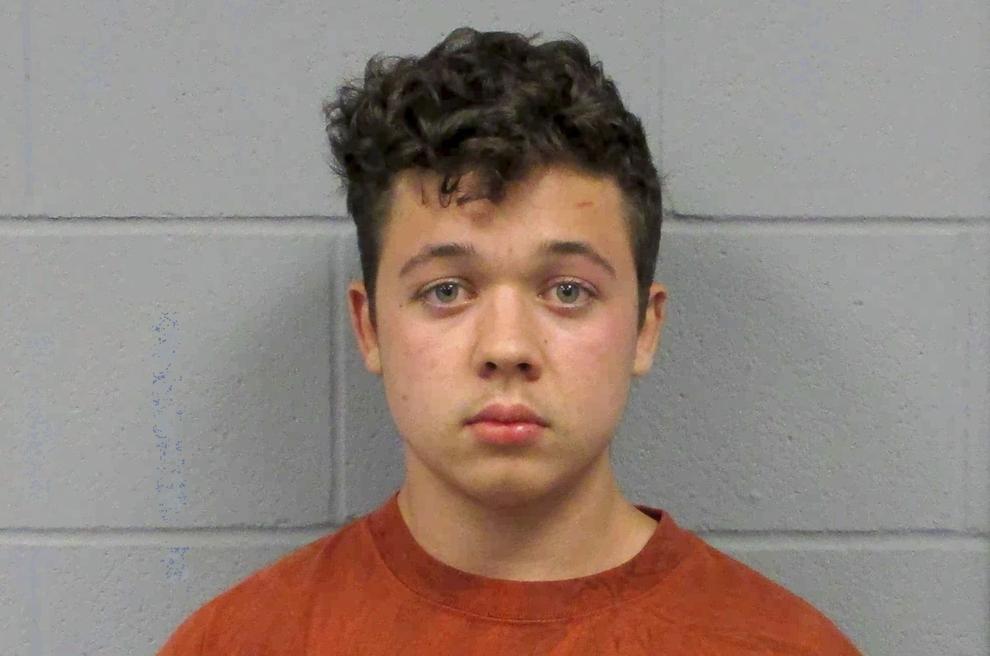 Rittenhouse, who was 17 last August, is charged with first-degree reckless homicide for the shooting deaths of Joseph Rosenbaum of Kenosha and Anthony Huber of Silver Lake, and attempted first-degree intentional homicide for shooting and severely injuring Gaige Grosskreutz of West Allis. He's also charged with carrying a dangerous weapon as a minor.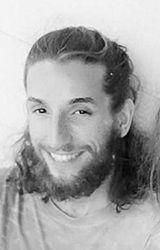 There's no question that Rittenhouse shot the men — the events were captured by video and widely shared on social media nearly immediately, and Rittenhouse admits the shooting. In one widely shared video, he is seen standing over Rosenbaum's body before running away while talking on the phone saying "I just shot somebody."
Rather than a whodunit, the trial will focus on why he did it, with the prosecution trying to prove that Rittenhouse acted recklessly in causing the death of Rosenbaum and then deliberately in shooting Huber and Grosskreutz as they came after him following the first shooting. The defense has maintained that Rittenhouse was acting in self defense.
Strong case for the defense?
Chris Van Wagner and Jessa Nicholson Goetz — two prominent Madison based defense attorneys who were initially hired as the criminal defense attorneys for Rittenhouse before quickly dropping out of the case because of concerns about the behavior of Rittenhouse's past civil attorneys Lin Wood and John Pierce — said they believe the defense has a strong case.
"I would say I think the state has a very problematic case on all counts," Van Wagner said. "It's a tough case."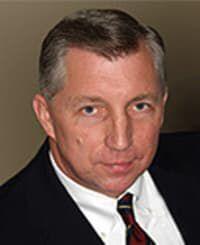 Racine-based defense attorney Mark Richards signed on as Rittenhouse's defense attorney before Rittenhouse was extradited to Wisconsin. Madison-based defense attorney Corey Chirafisi signed on officially as Richards co-counsel in May.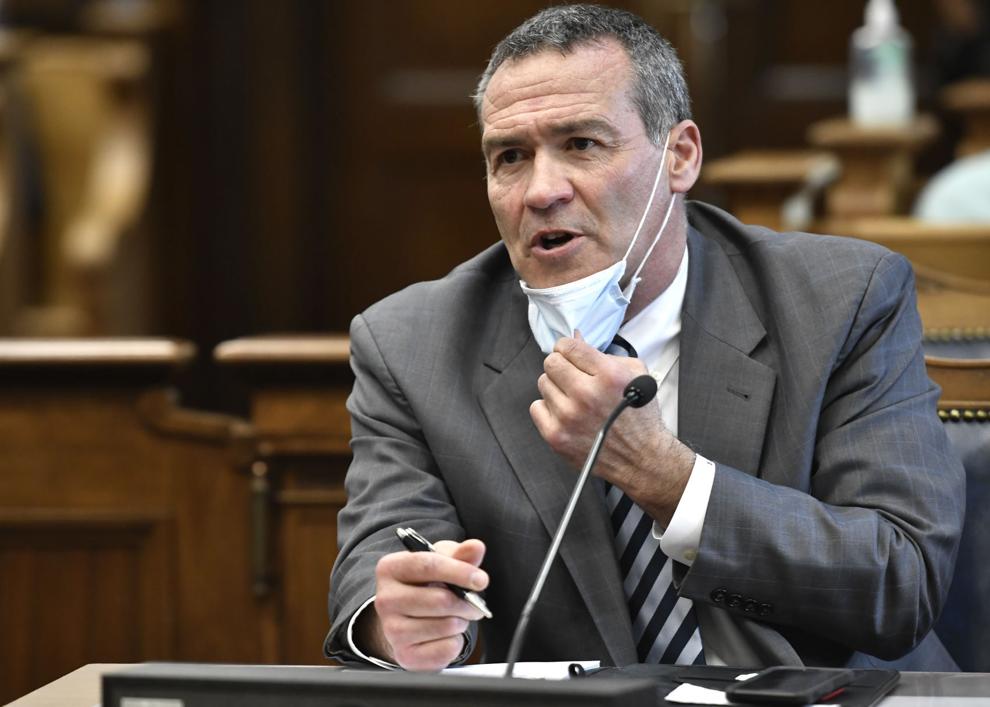 In the weeks after he was released on $2 million bond donated by supporters, Rittenhouse's former civil attorney Pierce trotted the teen and his mother out for interviews and positioned him as a right wing hero. "They have chosen a very firm political line and they have promoted their client as being part of that political line," Nicholson Goetz said.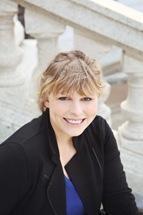 "That was what they (Wood and Pierce) did but since then Mark (Richards) is bound and determined to try this as straight self defense," Van Wagner said.
Both Nicolson Goetz and Van Wagner said they believe the video shared on social media of the shootings is helpful to the defense, especially in the shooting of Huber and Grosskreutz. That video shows Rittenhouse running after the Rosenbaum shooting pursued by a crowd, then falling to the street. Huber hits him with a skateboard, then Rittenhouse shoots Huber in the chest, killing him, and fires at Grosskreutz who was kneeling further down Sheridan Road holding a handgun. They said that as defense attorneys, they would focus on the idea that Rittenhouse was on the ground and vulnerable in support of the self defense theory.
"There's no question that in this case the video of the second and third shootings really helps the defense," Van Wagner said.
Meanwhile, they said, the prosecution, led by Assistant District Attorney Thomas Binger, is likely to focus on the idea that Rittenhouse put himself in the position to behave recklessly in the first shooting by coming to the Kenosha protests from Antioch, Ill., arming himself with an AR-15 despite being underage, and staying on the street past the emergency curfew set by the county. In that argument, Rittenhouse acted recklessly in killing Rosenbaum, a mentally ill homeless man who had thrown a plastic bag at Rittenhouse while another protester nearby fired a gun in the air, and then intentionally attempted to kill people who tried to stop him after the first shooting.
Kenosha's Sept. 11
While many on the right, including many gun rights supporters, hold Rittenhouse up as a hero, others see the case as showing the danger of the rise of right-wing militias and the proliferation of high-powered rifles. For people with that viewpoint, Huber is a heroic figure armed only with a skateboard who was killed attempting to stop a heavily armed shooter.
"You are going to have to find a way to make why he decided to go down there as understandable to this panel," Nicholson Goetz said.
"The fact that (Rittenhouse) was out there was a societal failure," Van Wagner said. "Society let this situation develop and let this person think this was okay."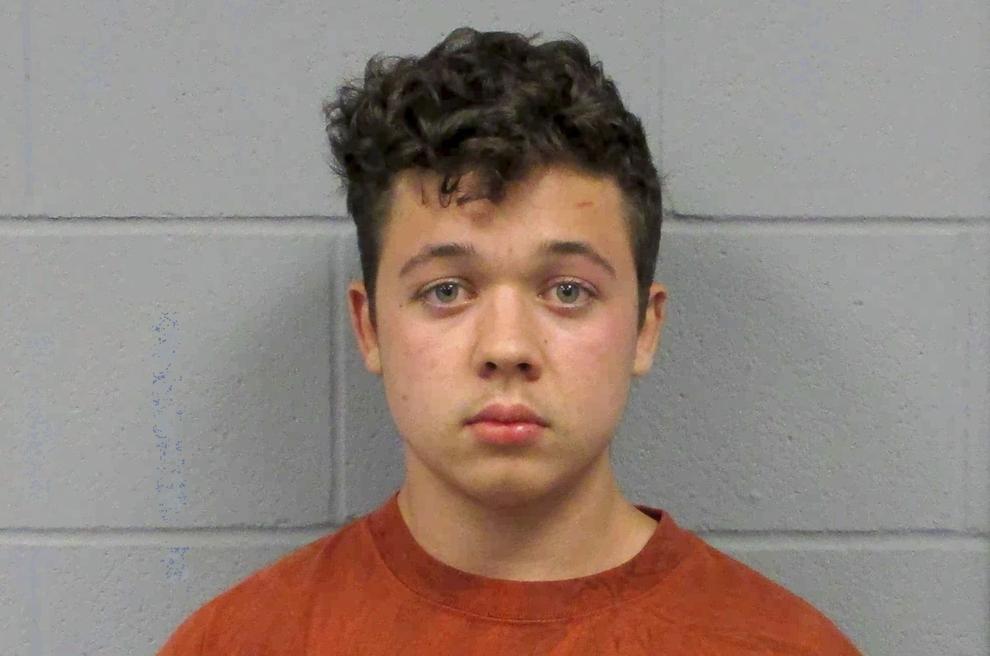 For both the prosecution and defense, they said, choosing a jury that is open to listening to the evidence presented in the case without bringing their pre-existing ideas about the case and the politics surrounding it will be key.
Which, they said, will be a difficult task.
"It was like Sept. 11 for Kenosha County," Nicholson Goetz said of the Blake shooting and protests and rioting that followed, and the Rittenhouse shooting as well. "Everyone there remembers where they were when it happened." Given that, she said, "there is no realistic possibility that you are going to seat a 12-person jury that hasn't heard about this (case)."
Goetz and Van Wagner said choosing the jury will be a similar task to that in the trial of Derek Chauvin, the police officer who was convicted of murder in the killing of George Floyd. "This is really a challenging job for people when they have been seated on cases with political and social importance," Nicholson Goetz said.
"They (will be) well aware of the importance and the significance of their decisions in this case," Van Wagner said.
Kenosha County Circuit Court Judge Bruce Schroeder will preside over the Rittenhouse case. With the exception of a requirement that the attorneys for the prosecution and the defense submit proposed jury questionnaires, Schroeder has not yet had a discussion with attorneys in court about how the jury will be chosen, how many days will be set aside for jury selection or how many many prospective jurors will be called.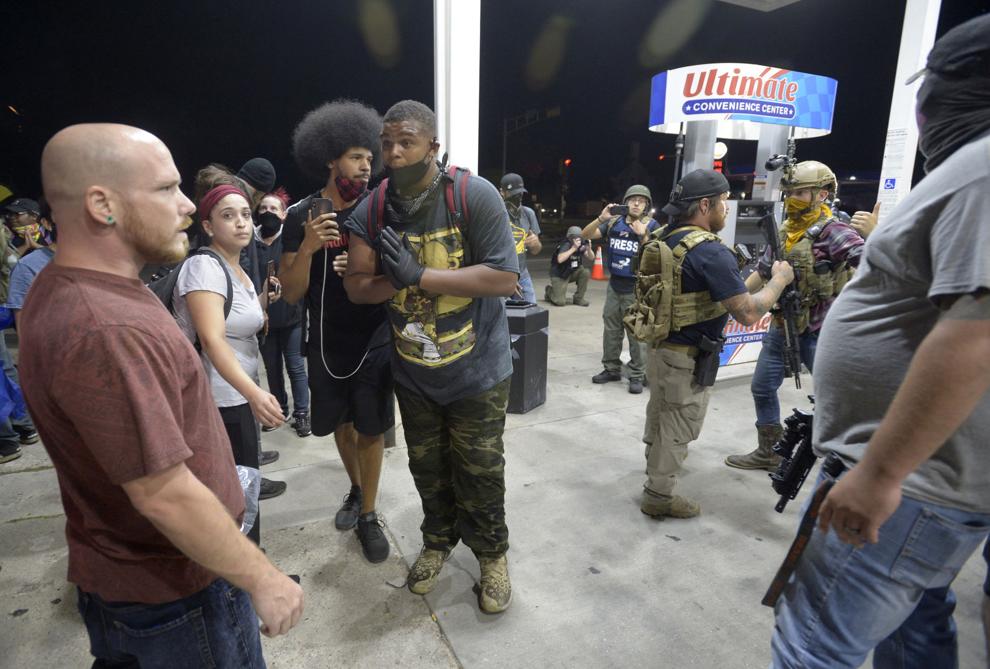 In past high-profile cases in the county, courts have sent questionnaires to a large pool of prospective jurors before the pool is called in. Typically in Kenosha County there are 14 people seated as jurors for trials, with two of those jurors randomly selected as alternates just before deliberations begin and dismissed.
In selecting the jurors, the judge and attorneys for the defense and prosecution ask prospective jurors a series of questions in a process called voir dire, with attorneys attempting to pick jurors they feel will be most open to their arguments.
"To me the greatest fear is that it will be a compromised verdict, that jurors will think I have to convict or there's going to be riots in Kenosha," Van Wagner said.
Civil cases
In addition to the Rittenhouse criminal case, there are pending civil cases surrounding the unrest.
A civil attorney representing Grosskreutz has filed a notice of claim indicating they plan to sue the city and county for $10 million each, contending that negligence by the city and county helped lead to the shootings. While the notice of claim — the first step toward filing a suit — was made, no lawsuit has yet been filed.
Huber's father sued the city and county in federal court Aug. 17, alleging that police and the Sheriff's Department openly supported and coordinated with armed counter-protesters, including Rittenhouse, and in doing so were "creating a dangerous environment in which injury to Huber and others was highly likely."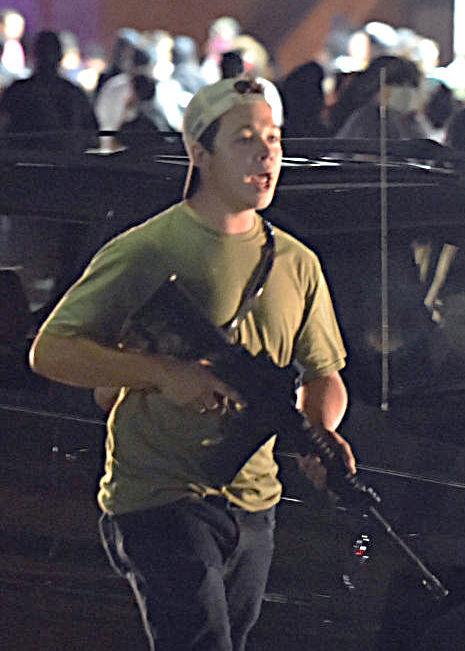 There are two other civil cases pending. One is a proposed class-action suit related to the emergency curfews and challenging the constitutionality of the curfews.
In the second case, a protester sued the city, county and law enforcement leadership contending he was injured by a rubber bullet fired by law enforcement and was subject to tear gas.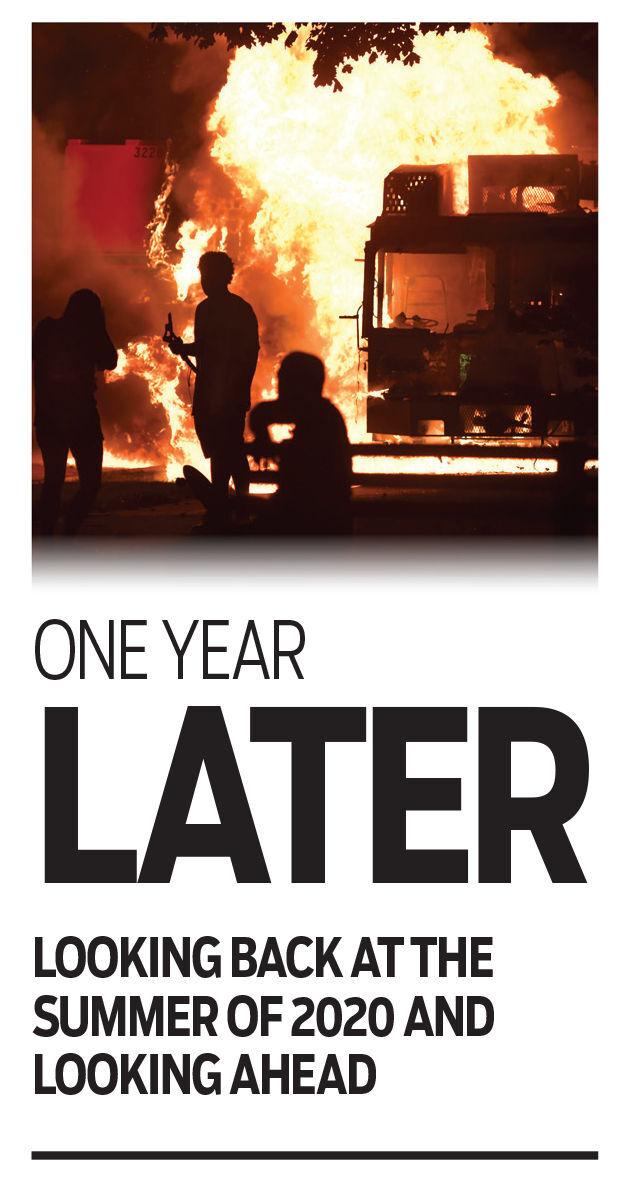 IN PHOTOS: Kyle Rittenhouse
Kyle Rittenhouse in Kenosha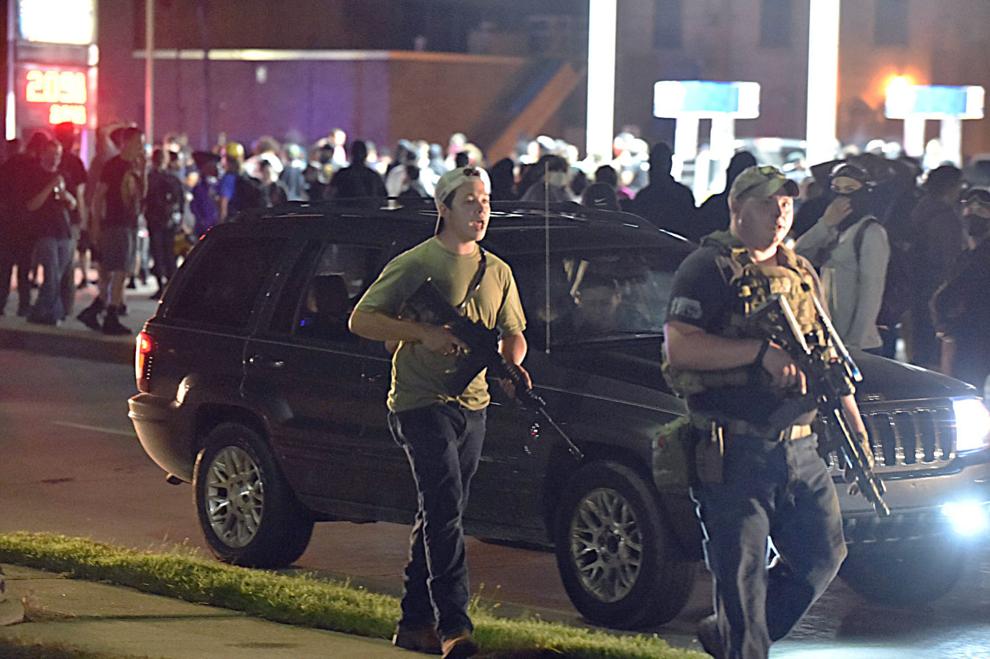 Kyle Rittenhouse - Antioch Police Department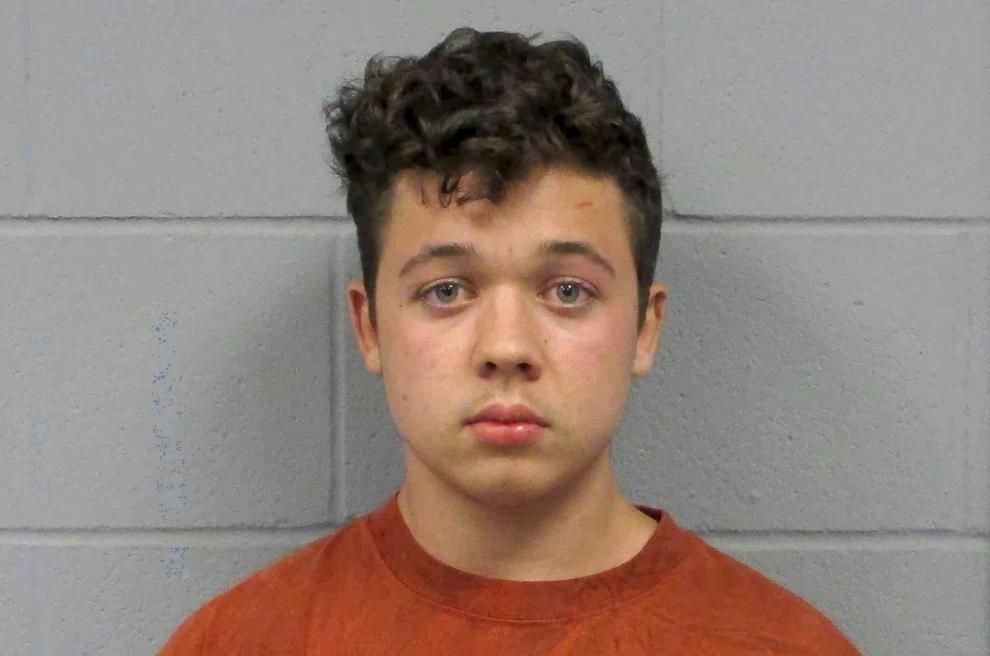 Kyle Rittenhouse - Extradition Hearing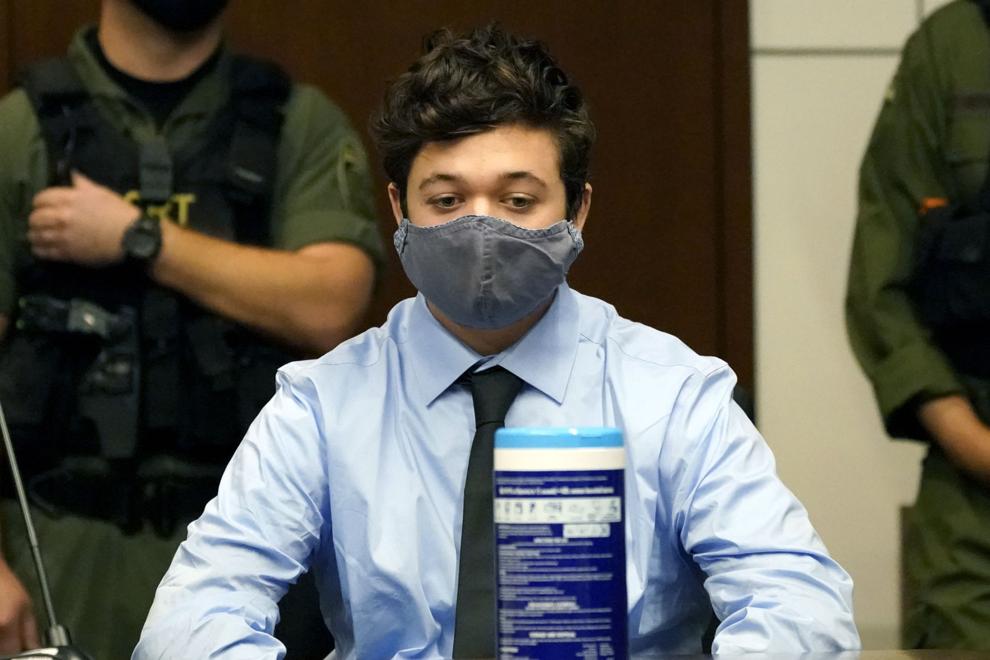 Kyle Rittenhouse - Extradition Hearing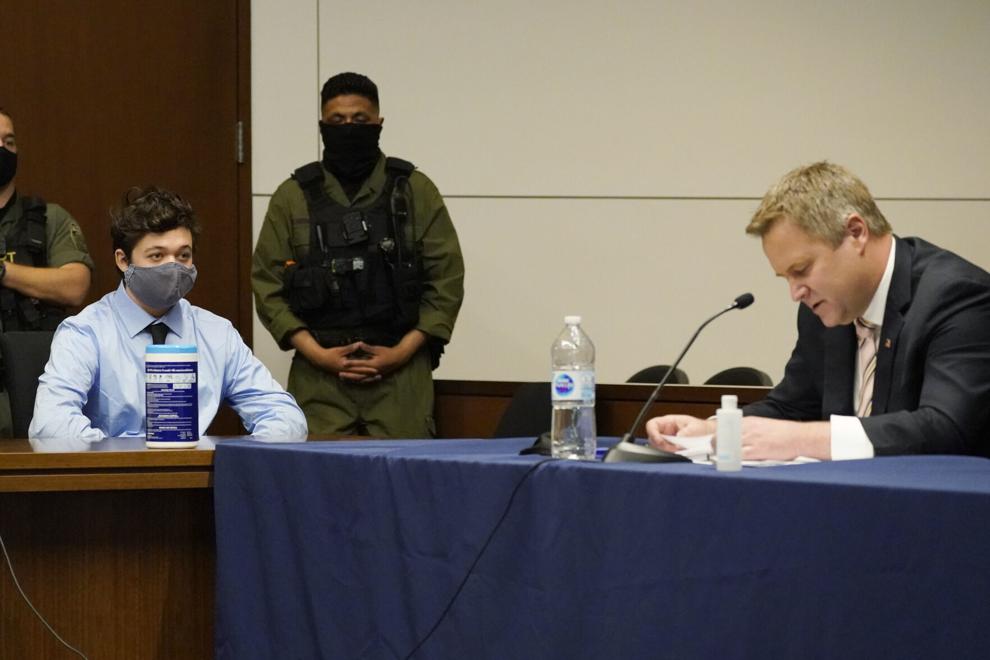 Kyle Rittenhouse - Extradition Hearing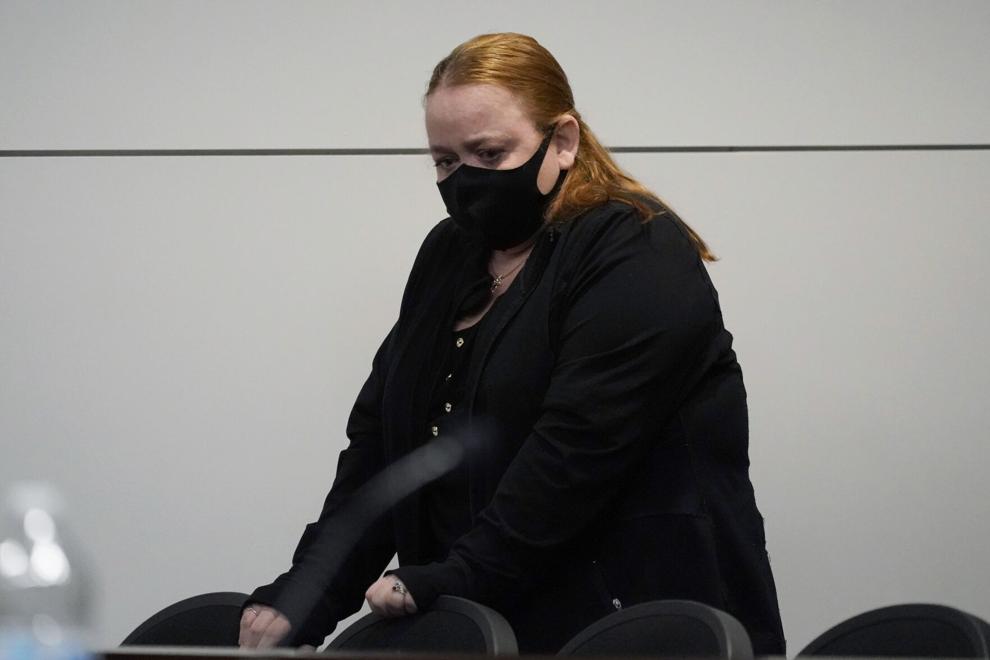 Kyle Rittenhouse - Extradition Hearing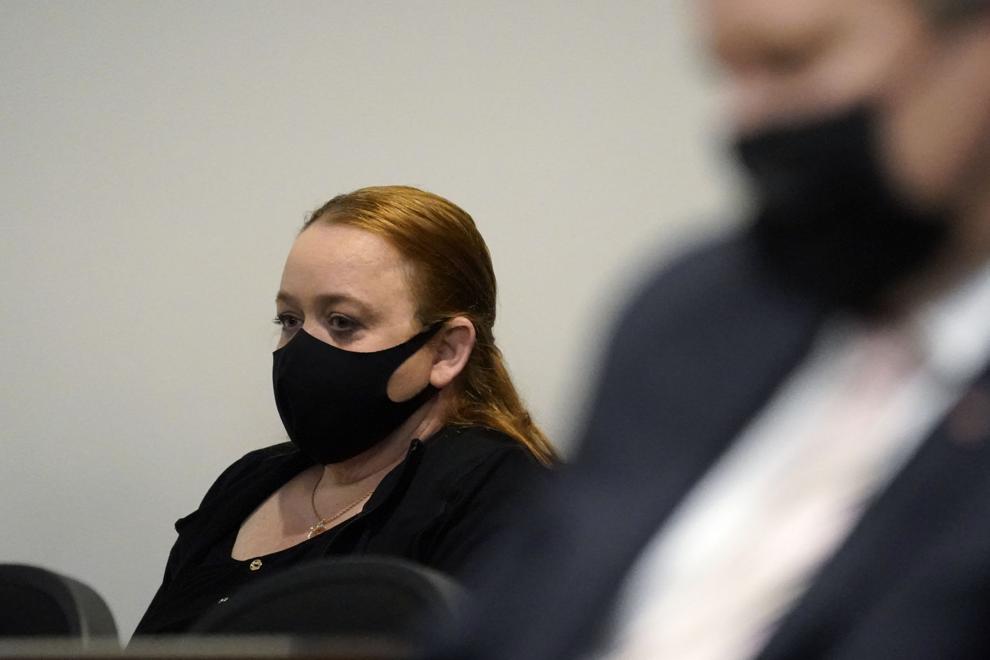 Kyle Rittenhouse - Extradition Hearing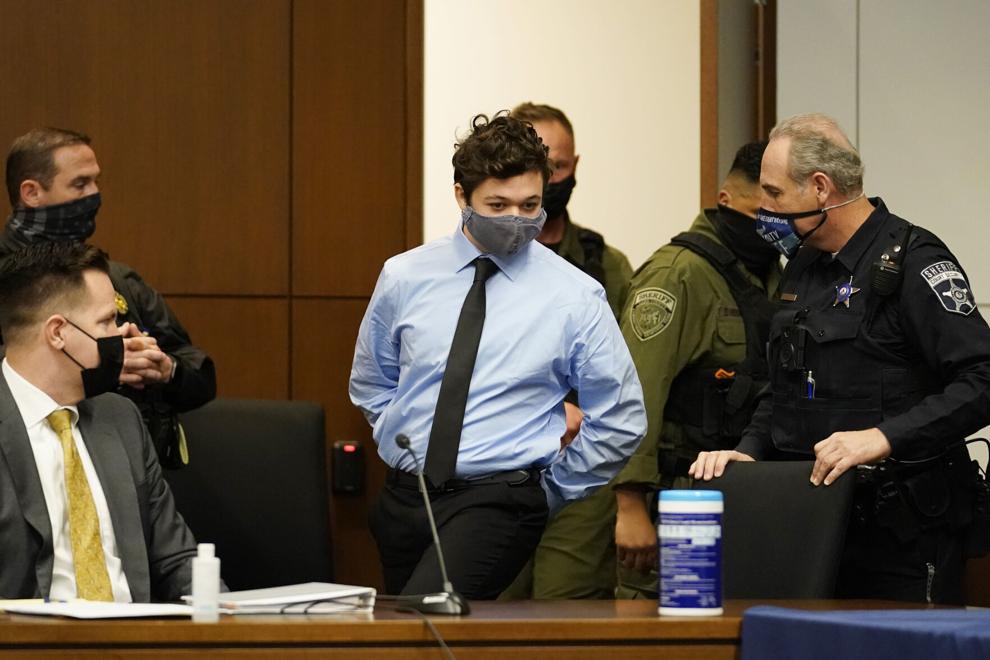 Kyle Rittenhouse - Extradition Hearing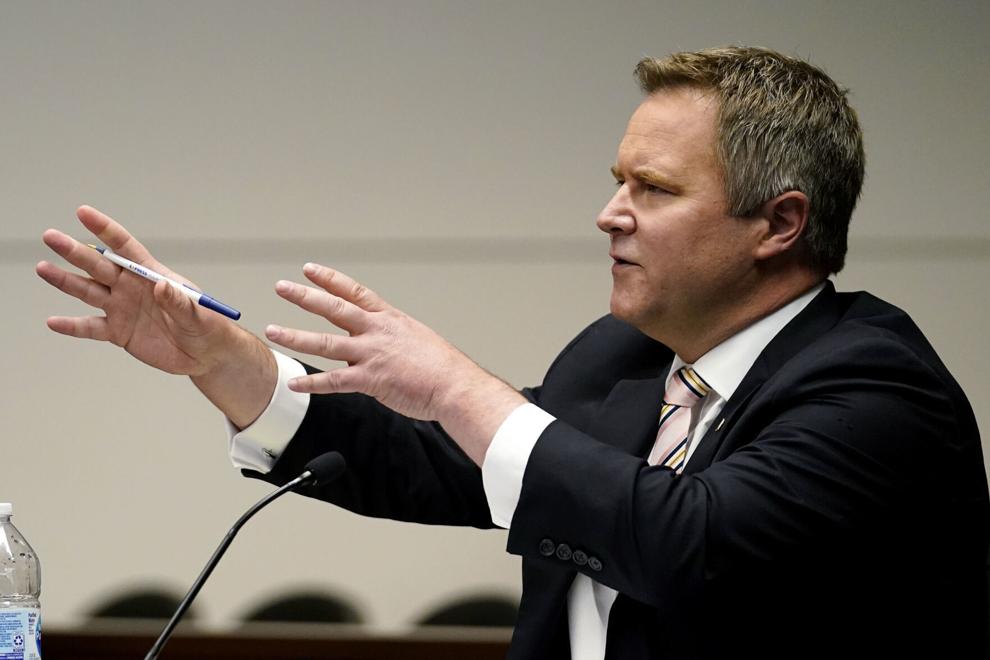 Kyle Rittenhouse - Dec. 3 hearing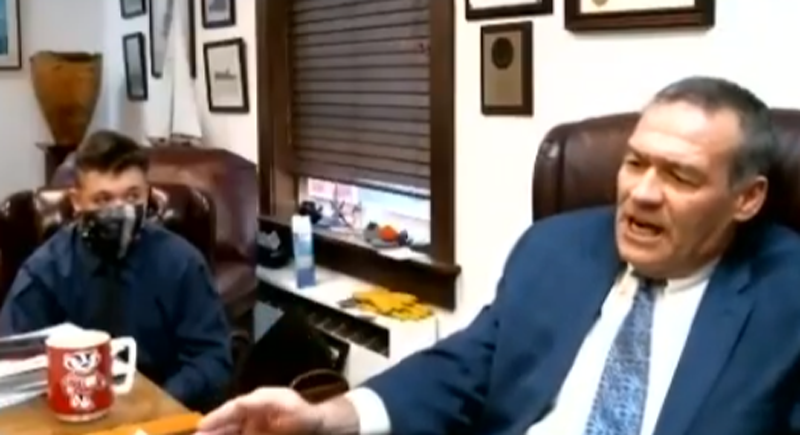 Rittenhouse at Mount Pleasant bar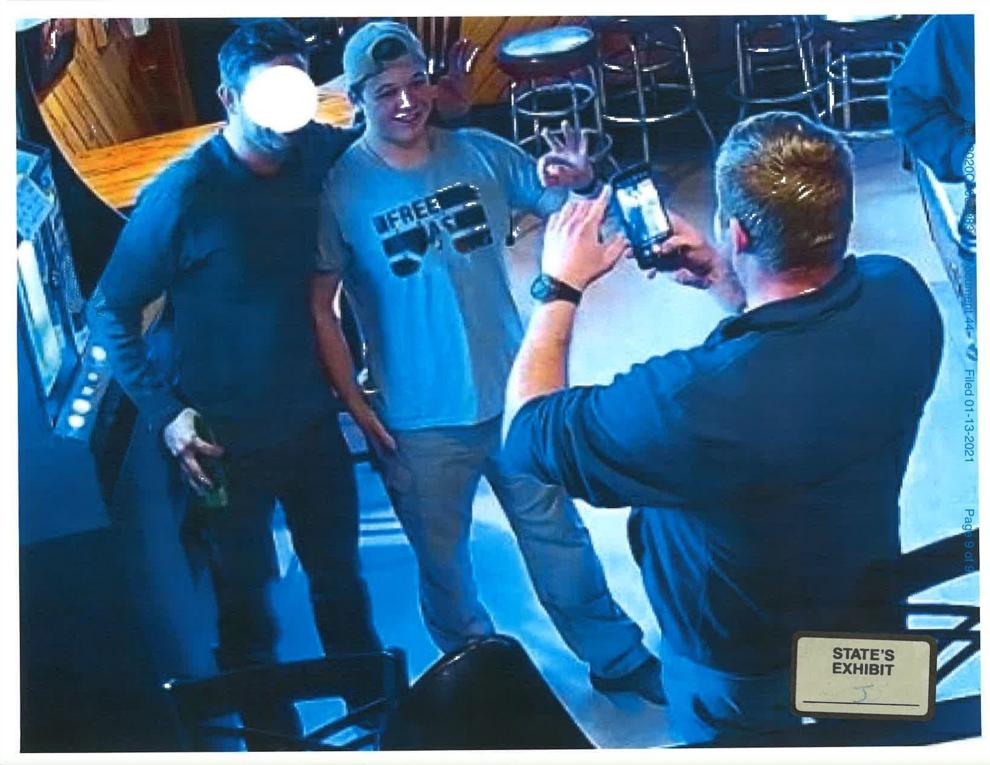 Kyle Rittenhouse hearing Feb. 11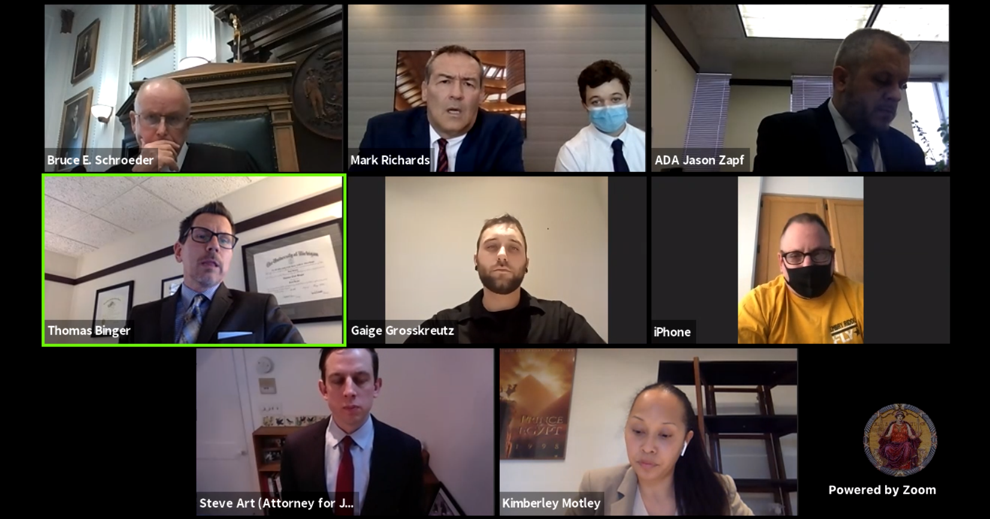 Kenosha on the road to addressing systemic racism: Promises many, progress slow, opportunities emerge
In the wake of the 2020 police shooting of Jacob Blake, the peaceful protests and the destructive rioting, Mayor John Antaramian, city leaders, law enforcement and faith-based leaders vowed to come together to listen to a community desperate to find answers and offer solutions.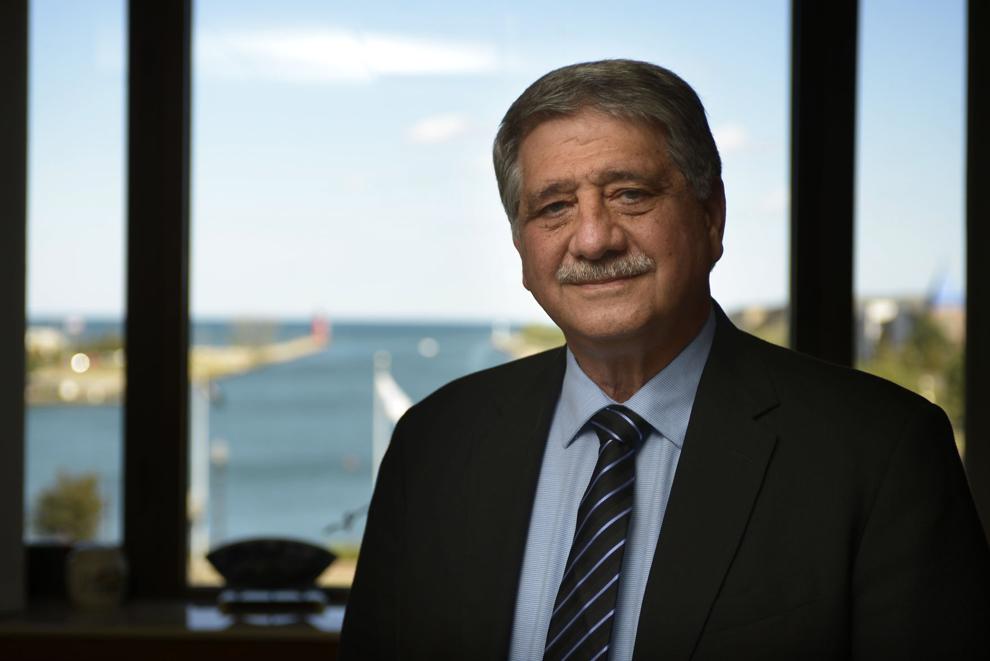 Listening sessions, four of them, were held at churches and the Civil War Museum to hear from diverse voices, some of whom have been giving leaders an earful for years about just how deeply rooted racism was, and still is, in Kenosha.
Antaramian enlisted the guidance of the Rev. Roy Peeples of Turning Point Life Church to facilitate the sessions and work with emerging young leaders on the city's Commitment to Action Roadmap to Inclusion, Equity and Equality. It's an ambitious, if not arduous plan, that currently looks to address the issues of police and community relations and criminal justice as its priorities.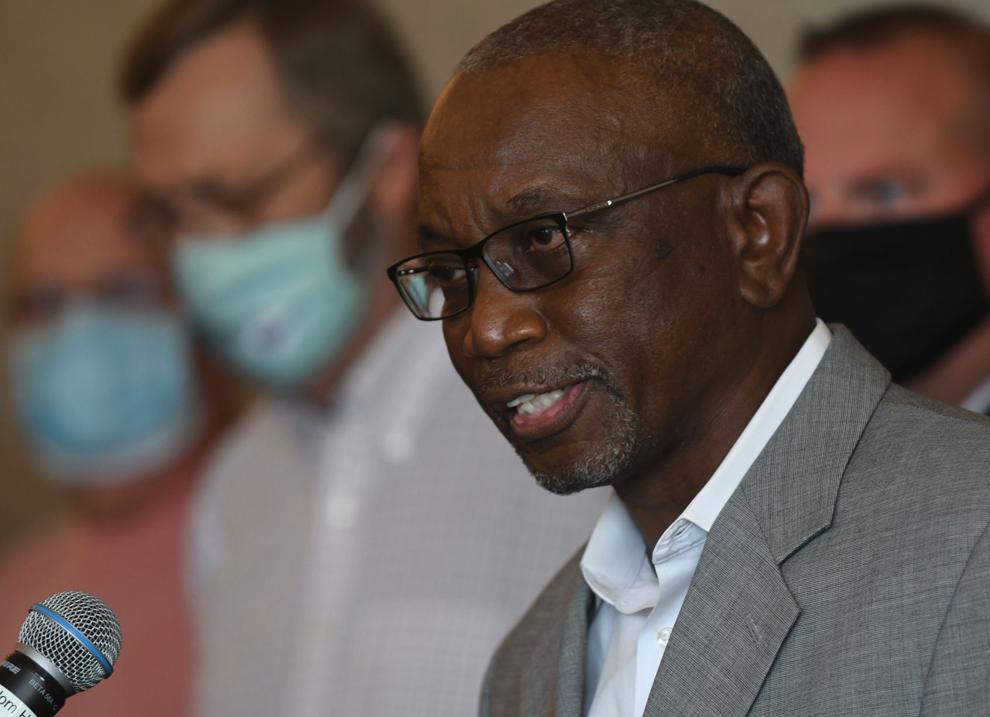 Following the listening sessions, if there was one thing that rang out immediately loud and clear in the public outcry, it was this: The City of Kenosha and its Police Department needed to take "dramatic and practical steps" toward reform in order to build community trust.
In the nearly one year since Kenosha's turbulent days of reckoning in August 2020 and the assurances to improve that followed, Antaramian has looked to the community come together to find solutions, but acknowledges it is on him to ultimately lead the city as it rebuilds and he see some progress.
In fact, some of it was happening even before the Blake shooting, with the groundwork for the action plan taking shape amid the early protests against police brutality and calls for racial justice following the killing of George Floyd by former Minneapolis Police Officer Derek Chauvin.
With police reform and community trust the No. 1 priority, subcommittees have been established and continue studying what can be done in the areas of police and community relations, training, policies and procedures and hiring. The full complement of recommendations have yet to be formalized and are still a few months away, according to Antaramian.
Role of the 'interrupters'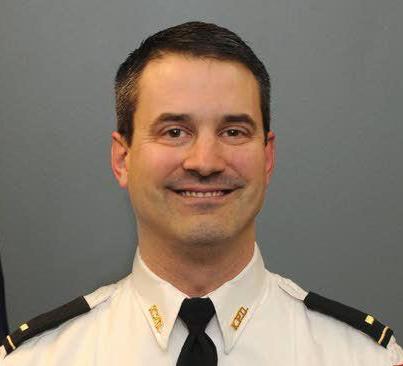 "If you look at a lot of other cities where they've had these types of programs, typically, the police aren't involved as closely as we are and I think that, it makes sense because we're dealing with people who don't like to deal with police, oftentimes," he said. "I think that it's not uncommon for police to have good working relationships with people in the community that have criminal backgrounds because they are people and we're people and we often have common interests."
Larsen said the department supports the concept of interrupting because "as grand as a scheme as it sounds, it's just mediation."
"It's something that happens in many communities that are already stable and without needing the police," he said.
Larsen acknowledges that while many in the community are viewing "this year as the benchmark for change," the concept of interrupters is not a new one, and has been a part of discussions with police and the District Attorney's Office, which began taking a hard look at the increasing number of "shots fired" calls officers responded to over the last four to five years. He said that, in part, one of the reasons for the idea not being developed and implemented sooner was due to the pandemic, which prevented if not all but halted meetings.
"What I will say is that community engagement made this happen," he said, noting that a serendipitous community meeting with the mayor and a chance meeting with a trained interrupter in November last year helped to move the program forward.
Could Blake incident been diffused?
"I'll only speak generally and I will only say that the interrupters No. 1, they will never replace the police. But, what they can do is that they can mediate situations so that police don't have to be called," he said. "And, they will never be able to interrupt every situation and they realize that … that the police will always be needed."
While the interrupters have just begun to make themselves known in the community, Gregory Bennett Jr., KCOR's chief of staff, said the situation that led to Blake's shooting could have ultimately been prevented.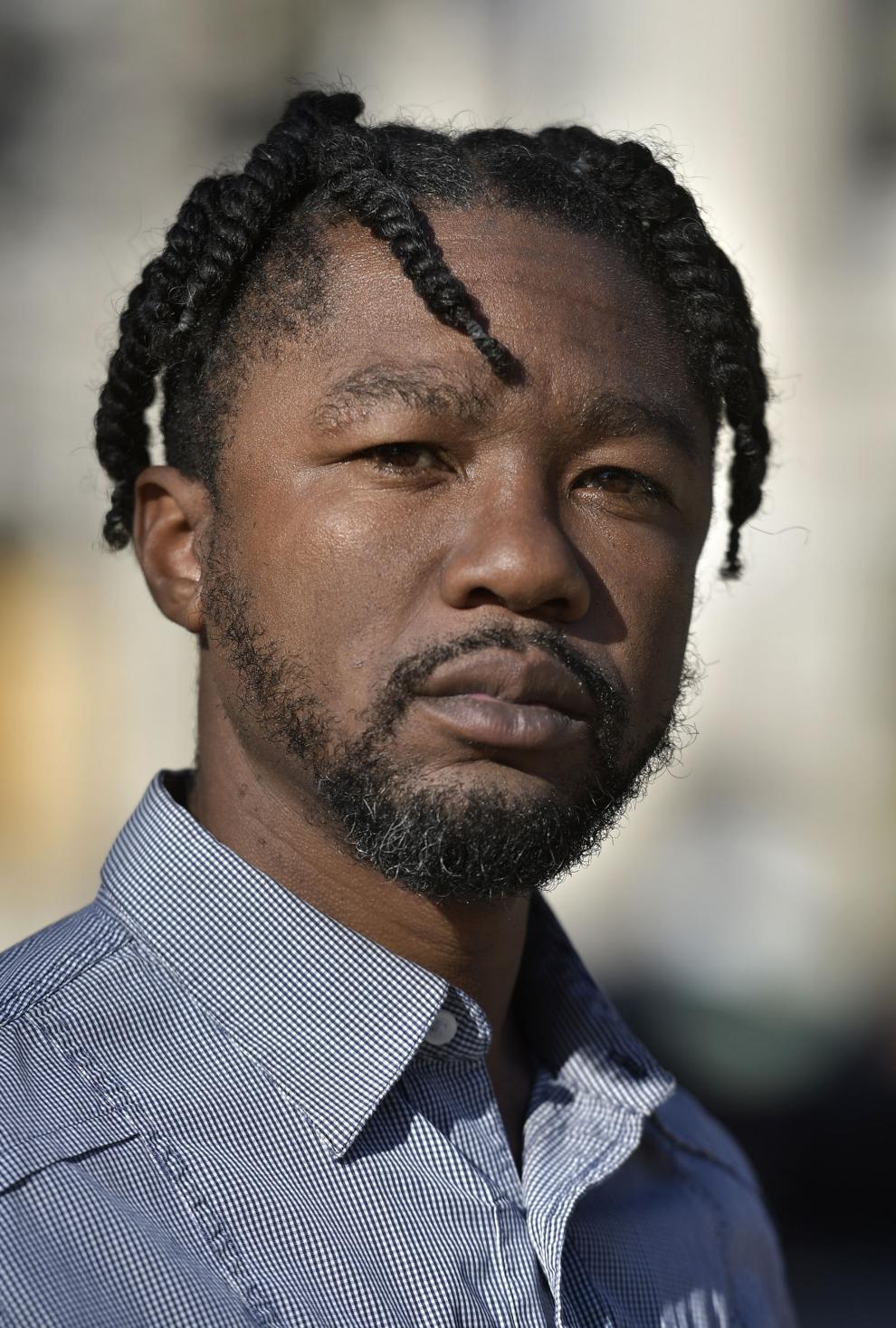 "We're not against the police, but somebody's got to step up to have a voice," he said. "We wouldn't have jumped in front of Jacob Blake or pushed the officer that had the gun. We would've said you don't have to fire and talked to Jacob and calmed him down, and say, `Hey man, just get on your knees don't touch the car. Calmed him down. You know what I'm saying?"
With its volunteer staff of trained 20 mediators, KCOR is now equipped to go into neighborhoods where potential conflicts can be de-escalated and resolved.
"But we don't know unless you call," he said.
He said the group in place strives to work with all segments and "colors in the community."
"We don't want to just interrupt violence in the urban community, we want to interrupt violence throughout the whole City of Kenosha because if there is a true act of violence or a true beef that needs to be squashed, we're going to be there and we want to interrupt that so that the police don't have to get in and waste tax dollars doing what we as a community should already be doing," Bennett said.
More to the equation
Whether the community, among African American residents especially, and police relations have improved in the year since the unrest remains to be seen.
To Bennett, there are other issues including the socioeconomic reflections of systemic racism that have yet to be fully addressed.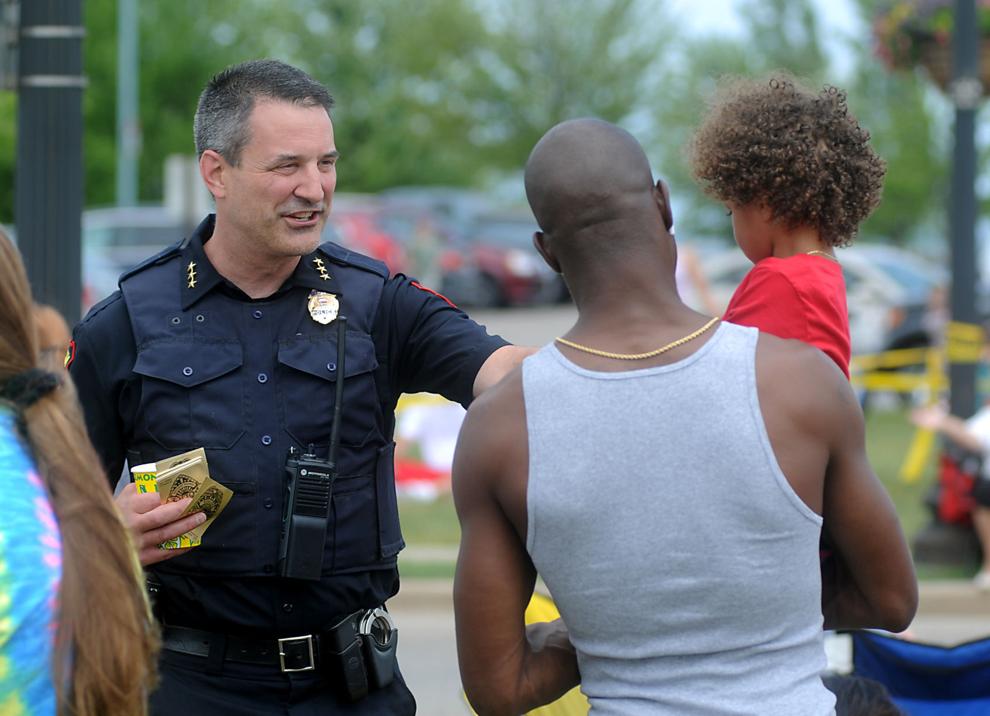 Another part of the commitment to action looks to address education and socio-economic structures, or lack thereof, especially those which have long been barriers to improving conditions for the community's youth, as well as adult population, which continues to grow in its racial and ethnic diversity. The mayor said it's why proposals for the former Brown National Bank building in Uptown that aim to transform it into an "emerging leaders academy" and the Kenosha Innovation Neighborhood with the promise of an innovation center and a high school focused on technology are vital to the city's future.
"One of the big things from my perspective is what are we doing to make sure that young people have opportunity," said Antaramian. "That, to me, is how we change."
Larsen, at this point, said he could not say whether relations have improved.
"But I can tell you what we've done and what we believe, and I believe it is important to look at the community as partners because any time you talk about community policing, you're not talking about the police solving the problems. You're talking about the community solving problems and working with police in solving them.
"And in that sense, they are our partners because the community can better define, oftentimes, the problem better than we can," Larsen said. "They may not have the tools to address the problem, but they're certainly the ones who can assist in identifying and in some cases, be part of the solution. And, when it comes to that, I'll take community all day long."
WATCH NOW: Videos of Downtown march, protest April 25 in Kenosha
Watch now: Protesters call for firing of Kenosha police officer
Watch now: Kenosha protesters share demands before sit-in
Watch now: Demands of Kenosha protesters outlined
Watch now: Tanya McLean speaks ahead of Kenosha rally
Protesters lock arms
Whitney Cabal reads list of demands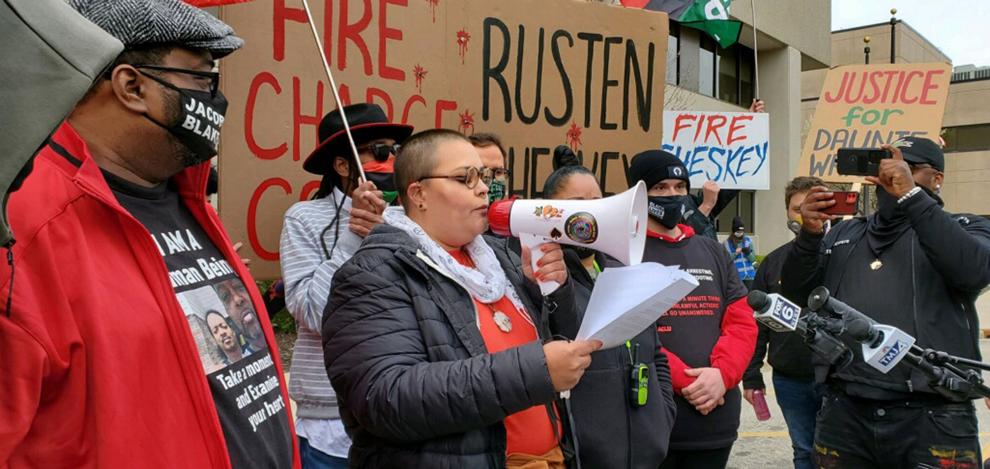 Justin Blake speaks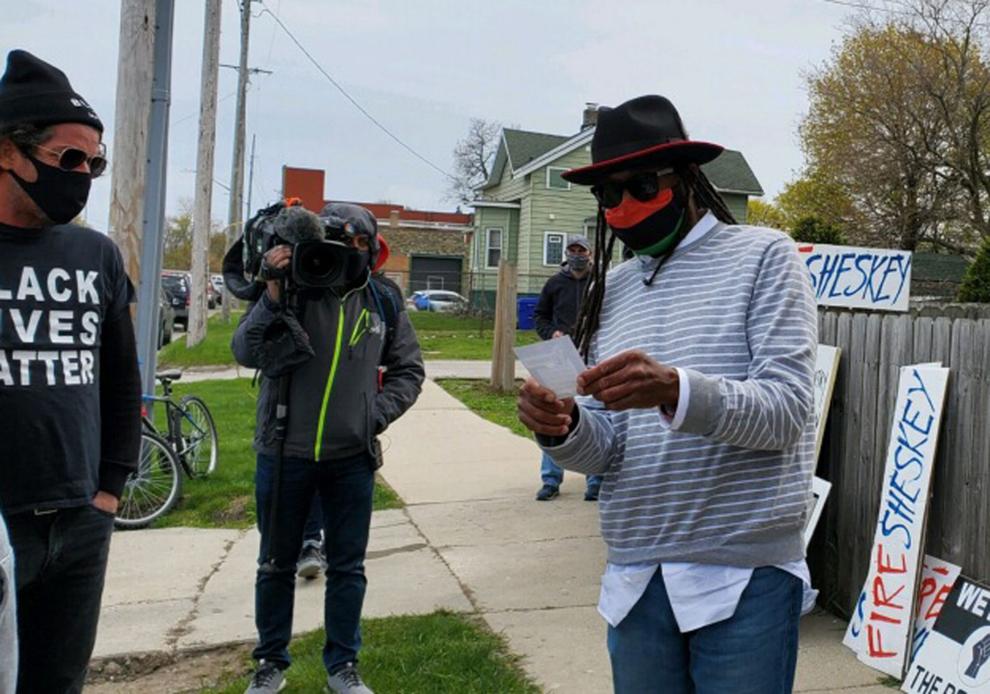 WATCH NOW: Local Black leaders reflect on changes, actions since August 2020; say community has long way to go
Jacob Blake's shooting, the protests calling for justice and an end to police profiling and brutality and the rioting that left Kenosha's Uptown and Downtown devastated, all placed Kenosha squarely at ground zero of America's racial divide.
A year later, as the smoke, dust and tears have cleared, Black leaders and other community leaders who support them say they continue to do the work they believe is required to take awareness of systemic racism to the next level.
For some it has taken a toll on their psyche, and friendships. For others, there is hope that community can become involved in the social and political process, weather the storm and have the difficult and courageous conversations. Others believe Kenosha has a long way to go.
Progress 'bittersweet'
For Kenosha native Alvin Owens, a local barber and the founder of the spring break college tours that have opened opportunities for college and careers to hundreds of Kenosha and Racine youth, the work has been exhausting.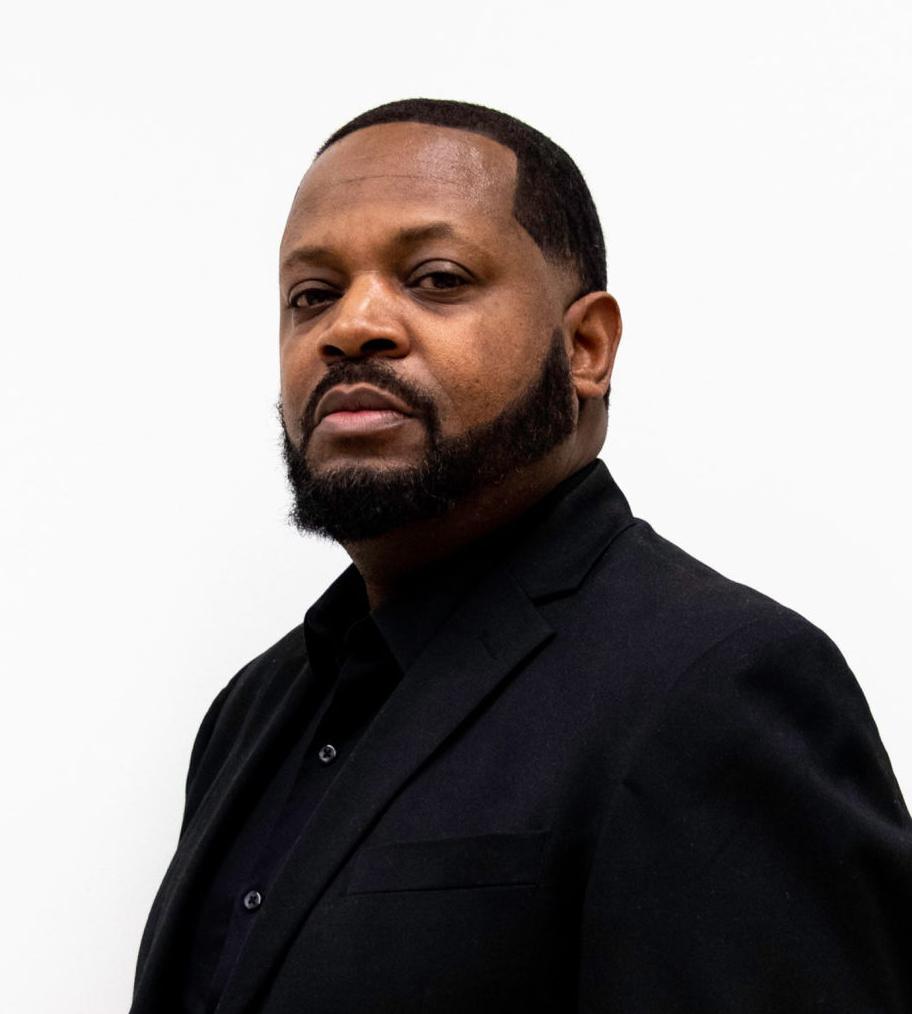 The day of the shooting was Owens' birthday. He had just opened his new business, the Regimen Barber Collective, at the corner of 13th Avenue and 52nd Street. Immediately after the shooting, he and others protested, but he also led events that focused on "the good in my community" as the Collective has served as a hub for activism.
If any progress has been made, Owens describes it as "bittersweet." In the early days that followed the shooting and protests, he felt betrayed at the disparaging comments in the media made by local business owners and even teachers about the Black community, he said. The comments were from people he knew.
"And it wasn't just the Black community that partook in the civil unrest, it was all kinds of people, but, in the end, as usual, the African American community gets the blame," said Owens. "I was very hurt and disappointed with people I grew up with in the city."
Some, who were friends later reached out to him privately saying because of their jobs or "political affiliation" they couldn't speak out as the protesters had. He laments that "white supremacy and intimidation" had won out.
"Where does that leave me? That made me realize that white on white intimidation is just as real as Black on white intimidation and no one wants to talk about that part," he said. "I felt abandoned by my white friends."
Protecting his community
That gave Owens the motivation to spotlight "my community." It has left him protective of up and coming Black entrepreneurs by those who might want to exploit them.
"In the last year, I've been very protective in focusing on building up the community we do have," he said. "And it's been coming across really great.
"We now have a Kenosha Black business directory. We have a new, enhanced Juneteenth. We have Black Wall Street market," added Owens, a recent winner of the Mahone Fund's Living Legend award for his work in uplifting the community. "So we're doing some things."
Following the unrest, Owens said he was invited to join "every city, county and faith group." He couldn't.
"I was too close to the situation," said Owens, who has supported and hosted the Blake family's community rallies. "I was just exhausted about listening to white people talk to me about how white people should treat Black people. I pulled away from a lot of those groups. I wasn't mad or angry. I needed to make sure I was OK."
"I will say that I'm proud Kenosha has a lot of people and all the names who've wanted to make change. I know white, Black, Latino, Middle Eastern people on these groups and I appreciate that."
"Do I feel there is progress? Yes. Baby steps progress, yes," he said. "Still, we have a hell of a long way to go."
Citing U.S. Census data for Kenosha, Owens said residents of Italian descent make up 12 percent of the local population and African Americans around 11 percent. And yet, the gaps remain in education, political leadership, health care, among others
"And we're only one percent away in population from another community. We salute the Italian American Club and every building you look around, we eat at a lot of their restaurants and patronize a lot of their businesses," he said. "But how can Kenosha be strong without a strong, thriving African American community?"
Of body cameras, burning out
Uptown resident Porche Bennett-Bey, whose leadership of peaceful protests following the Blake shooting were among the actions that led to her selection of one of Time magazine's Guardians of the Year, said the community has become more of aware of people's needs.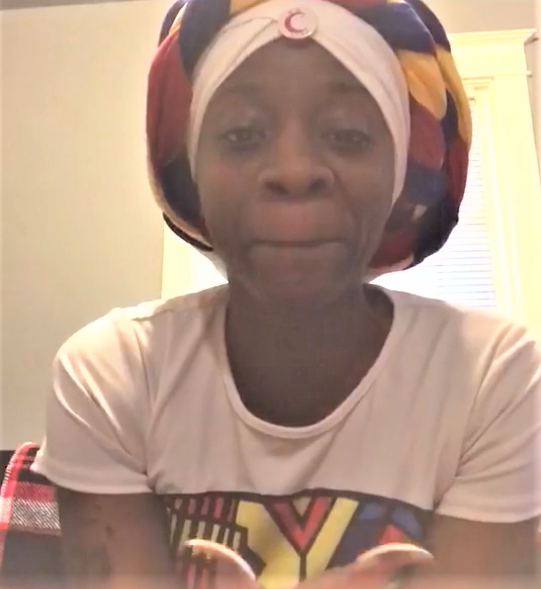 "But, it's a work in progress still," she said.
Some of that movement has begun to happen as activists, like Bennett-Bey have pushed for the Kenosha Police Department's purchase for body camera for officers. On Aug. 16, the City Council approved the contract between vendor Motorola Solutions that will outfit 189 officers with body cameras and equip about 50 squad cars with dashboard cameras. The cameras were initially included in the city's of 2022 capital improvement budget. The plan soon became fast-tracked to this year due to the Blake shooting.
Bennett-Bey said she is still waiting to see when they'll actually be implemented. Interim Police Chief Eric Larsen said he expects the new technology in use by his officers in late October.
"It's beneficial for both sides," said Bennett-Bey.
Like Owens, she struggles with becoming burned out.
"I pray we never have to have this again," she said of the shooting and violence that followed. "I still haven't had time to fully heal."
'Cautiously hopeful'
Adelene Greene, a founding member of the Kenosha Coalition for Dismantling Racism, an organization that began nearly 25 years ago and has persisted in its community conversations about race relations, is "cautiously hopeful" of the progress that has been made in the past year.
"I believe there has been a greater interest on the parts of lots of people — not just African Americans or Hispanics, but white people in particular.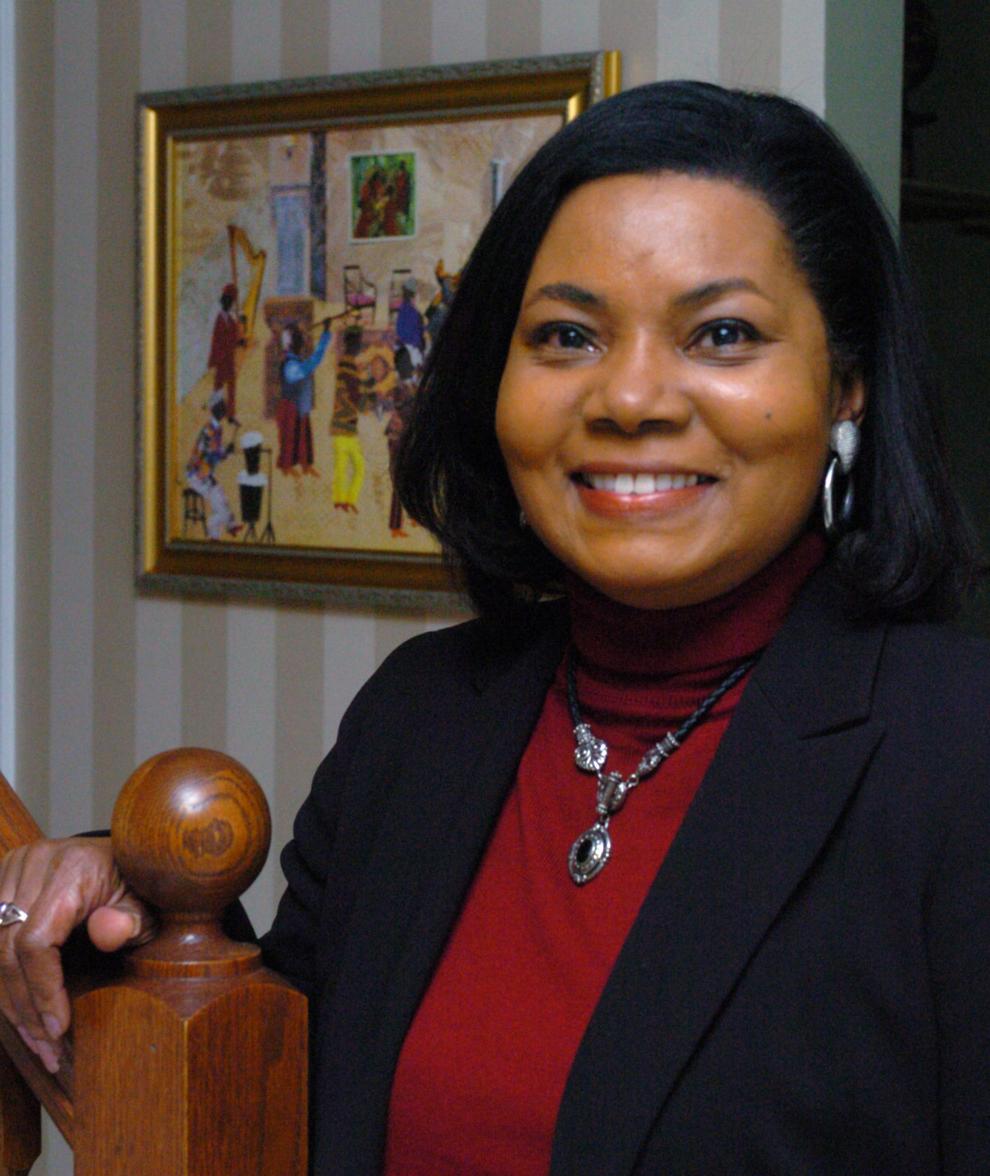 "A lot of awareness, a lot of interest, a lot of wanting to learn about racism, how it works systemically and personally and so people, in general are more aware and wanting to become more knowledgeable about how racism impacts people of color. I've seen evidence of that," said Greene. "We know that change happens slowly. You don't see an impact overnight or even years later."
Greene is hopeful because more young people have become active in their community following the Blake shooting.
"They were starting with the George Floyd situation. But, when it happened right here in our own community there were all sorts of groups that cropped up that wanted to make an impact on this community and there are younger faces. There are diverse faces and voices. There's young, there's old and there's in between and I see that as a positive that they really want to see change happen in this community."
New generation getting involved
Greene said younger people of all races are realizing the importance of attending local government meetings whether City Council, County Board or School Board.
"And they're not being quiet any more … they're letting people in power know these are the kinds of changes they want to see," said Greene. "Just the fact that the county has put together this Racial Equity Commission, all this is progress and gives me hope that things are going to happen for the better in this community."
The other positive change, she said, is that more people of color are becoming part of the political process they can directly affect.
"Local government impacts us probably more than what's happening on the national scene and they're seeing the importance of getting involved in the process," she said.
In the spring, the first African American to run for a soon-to-open judge seat emerged. Coalition member Angela Cunningham, a Kenosha attorney who had been prosecutor in the Milwaukee County District Attorney's office, ran for the circuit court judge seat that was being vacated by the retirement of Judge Mary Kay Wagner. Cunningham was the top vote-getter in the primary election, but she eventually lost to Kenosha County Deputy District Attorney Angelina Gabriele in the general election.
Last month, Atifa Robinson, added a Black voice on the Kenosha Unified School Board as she was unanimously appointed to fill the vacancy on left by long-time member Dan Wade. Robinson, a community strategist for Kenosha's Lifecourse Initiative for Healthy Families, was chosen from a field of 13 candidates. She has said that in seeking the position she hoped to help empower youth of color and wants them to see that their are positive role models and leaders.
Community-police relations
Long-time Ald. Anthony Kennedy, one of two Black members on the City Council, represents the city's 10th District, where Blake's shooting occurred. He said one the positive results of the last year is the formation of Kenosha Coalition Organizing Resolution. The organization is a coalition of community leaders, organizations and local officials that hopes to combat gun violence and racial disparities in Kenosha. It utilizes a violence interruption model to mediate conflicts and reduce negative community-police interactions.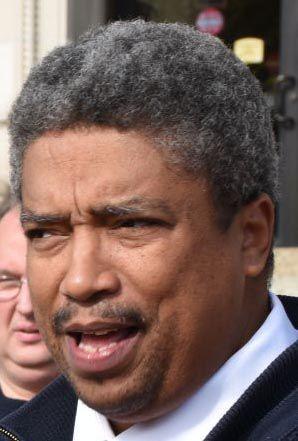 "I find that to be very, very promising," he said. "I don't know that we would've gotten there (with KCOR) so fast without the civil unrest. I think the that definitely put it on a fast track and I think that we have the right (police) chief who has the mindset and knows how to engage."
Kennedy said while the groundwork was laid by former Police Chief Daniel Miskinis, he said interim Police Chief Eric Larsen is the one who is "really grabbing this and taking this to the finish line."
"I find that to be really very encouraging in reference to improving community and police relations," he said. "Do we have some work? Yes. But the work actually has to be done in the community because our police officers aren't super heroes who are putting on a cape and fly around to save the city. They're also not these deviously duplicitous people who are trying to kill minorities."
Kennedy said those are the narratives that are "very dangerous."
"Our police officers are human beings doing a very difficult job," he said. "And, if you think they are super heroes wearing capes, then you're not going to be willing to be critical of them.
"At the same time if you think they are evil beings out to kill the minority community, you're not going to look at their accomplishments, you're not going to see them as a resource added. Both those are very dangerous things and have their own problems that will manifest themselves as we try to continue to fix problems in our community that were there before the Jacob Blake situation."
More action needed
Gregory Bennett Jr., a member of the Coalition for Dismantling Racism, founder of Peace in the Streets Inc., and KCOR's chief of staff, believes there has been some change, but more action needs to happen for change to be realized.
Bennett, who was recognized with a humanitarian award at the Gateway Technical College annual Dr. Martin Luther King Jr. celebration, said people in the community are starting to have the conversation about how systemic racism has held back people of color.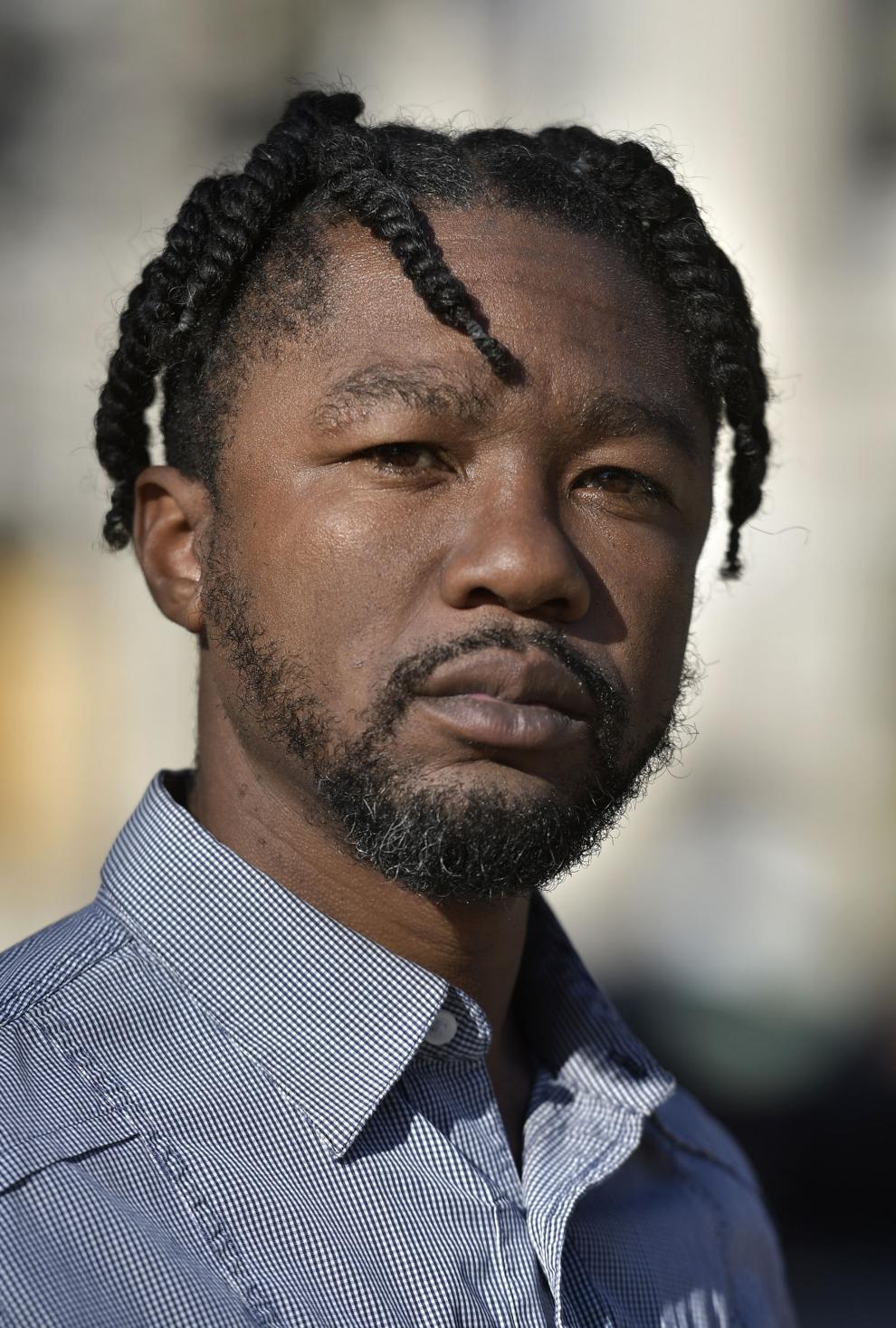 "I hate for a real world event like the incident with Jacob Blake for people see that, but the only way Kenosha can see that true justice isn't meant to be true justice because the officer (Sheskey) got off and we still gotta see the justice for Kyle Rittenhouse and what it's going to be," he said. "If it was a Black or brown person that whole case would've already been finished."
WATCH NOW: Kenosha Coalition Organizing Resolution
Kenosha COR
KENOSHA COR PRESS CONFERENCE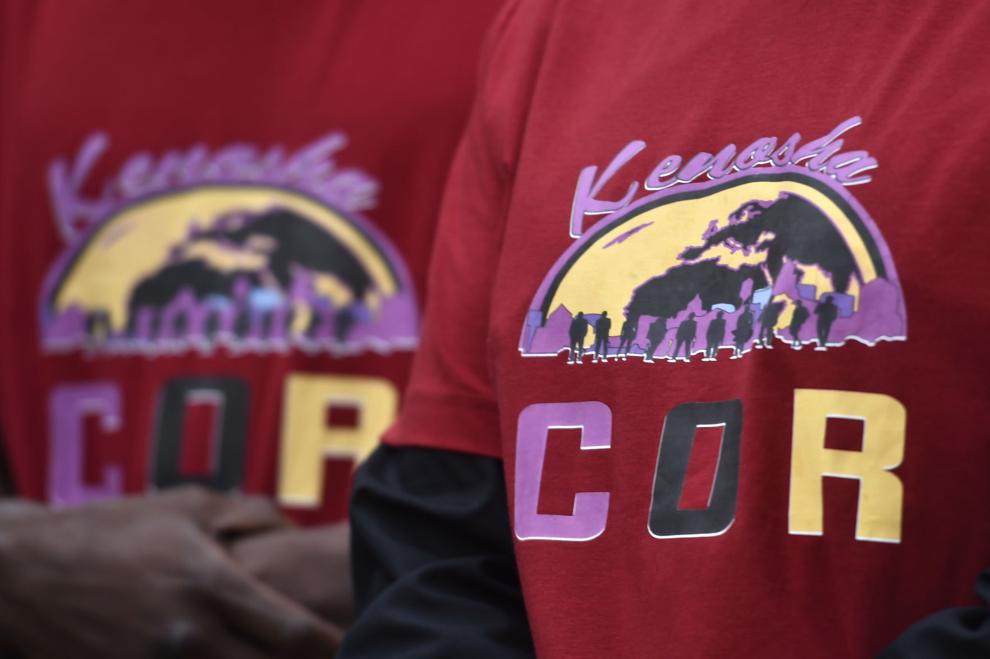 KENOSHA COR PRESS CONFERENCE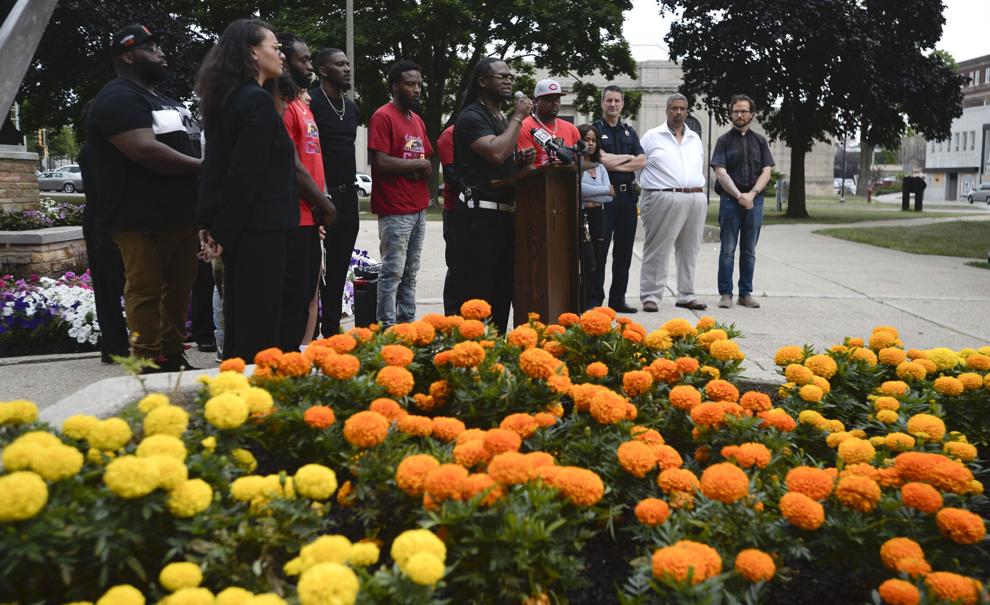 KENOSHA COR PRESS CONFERENCE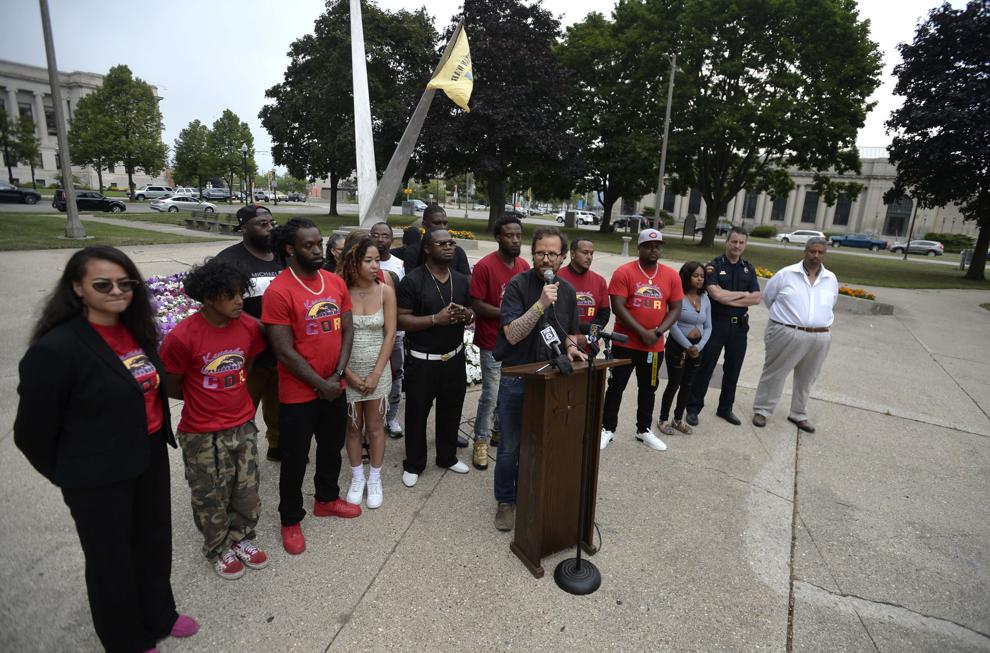 KENOSHA COR PRESS CONFERENCE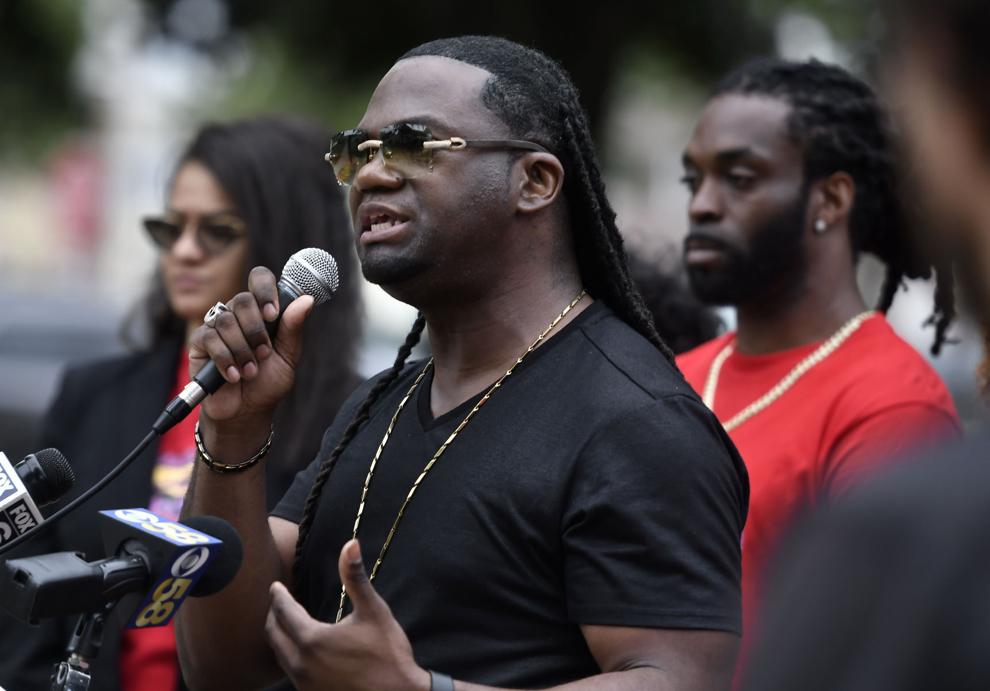 KENOSHA COR PRESS CONFERENCE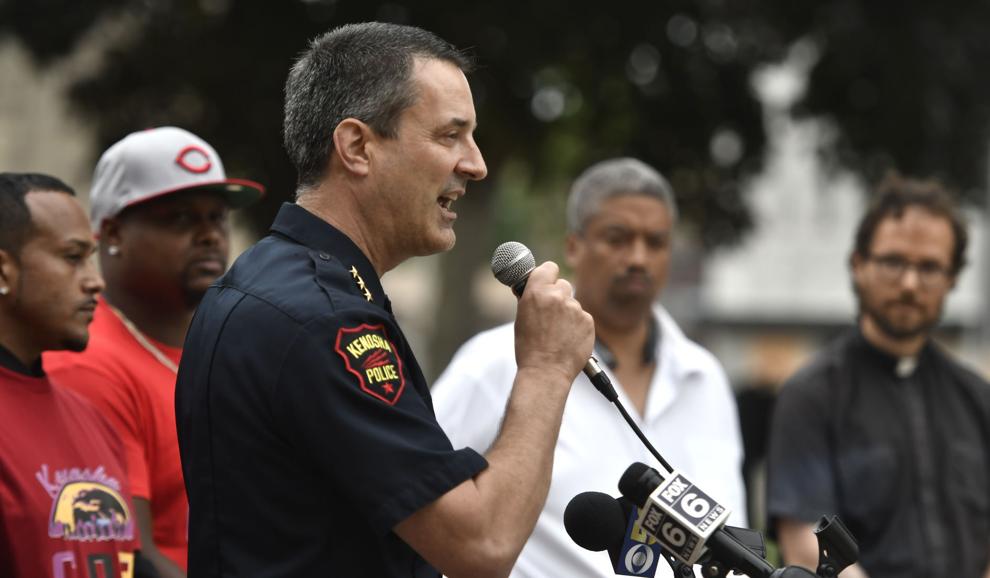 KENOSHA COR PRESS CONFERENCE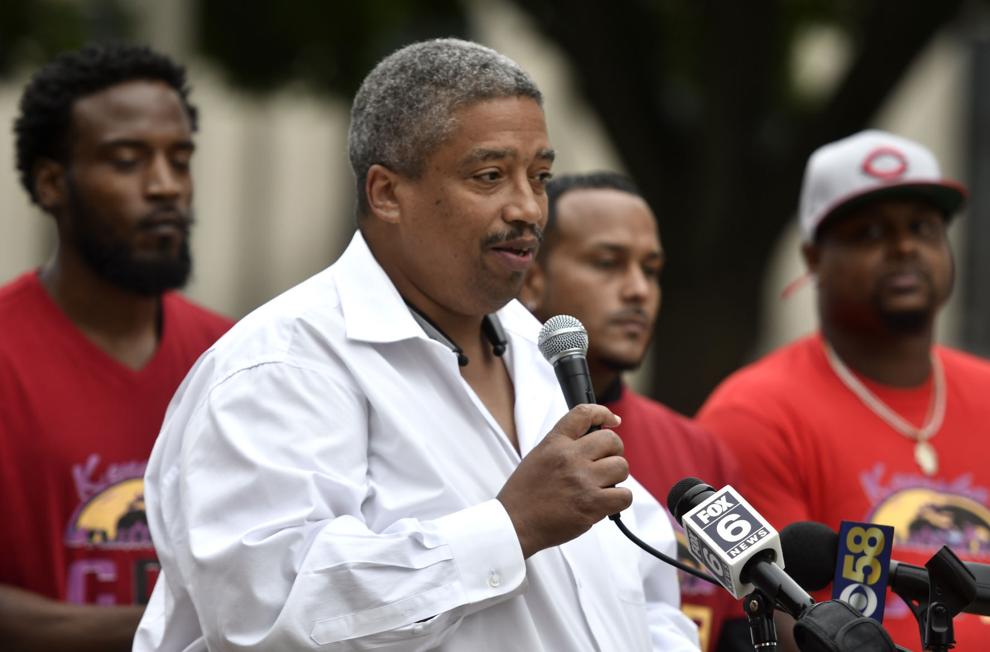 KENOSHA COR PRESS CONFERENCE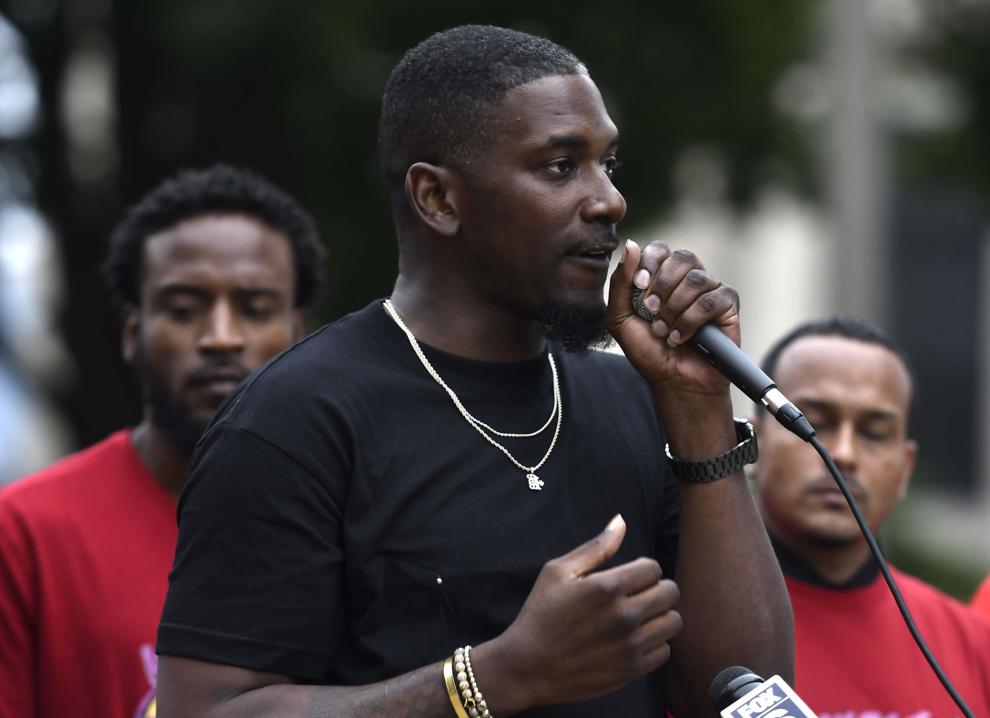 KENOSHA COR PRESS CONFERENCE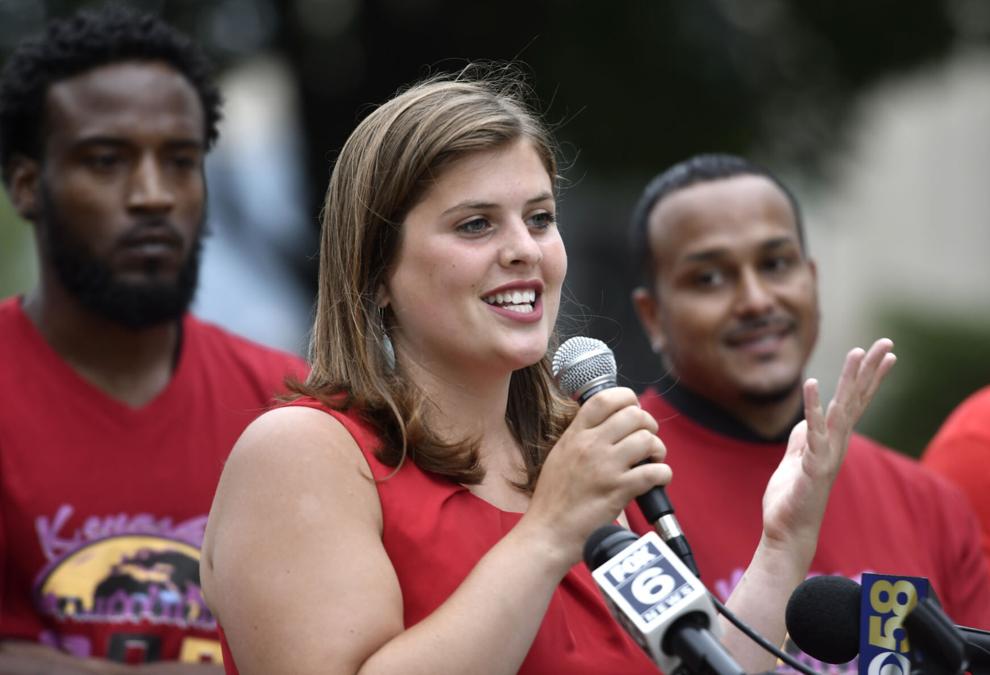 KENOSHA COR PRESS CONFERENCE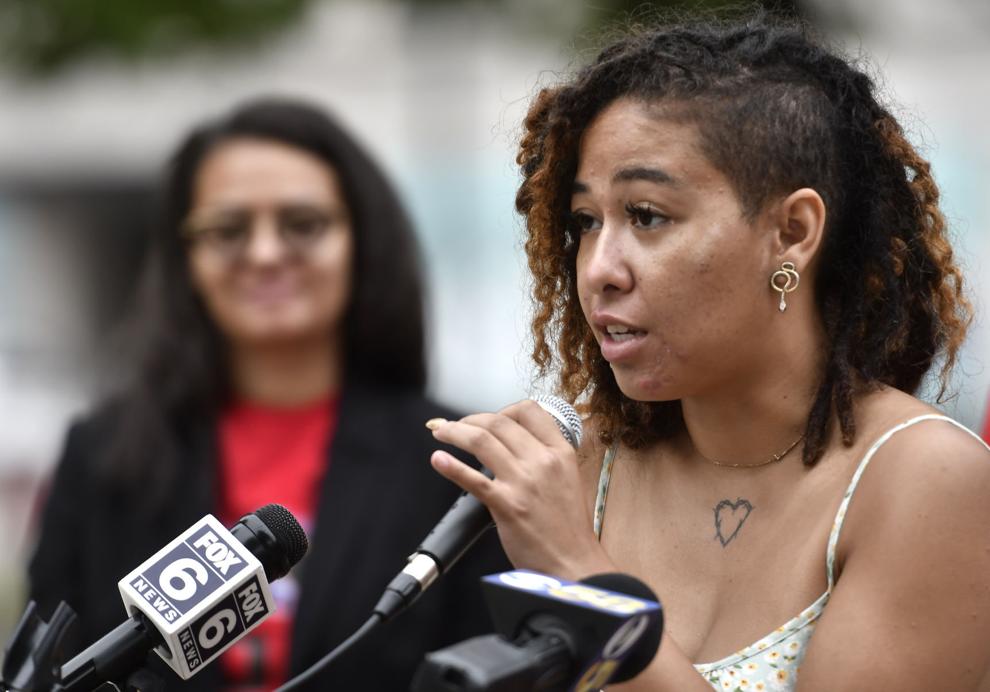 Kenosha News Editorial: A year after the Jacob Blake shooting, where do we stand?
Sometimes, it's hard to believe it's been a year — sometimes it feels like yesterday. When Kenosha Police Department officers arrived on the scene of an altercation on 40th Street in the late afternoon of Aug. 23, we are sure they didn't realize what would unfold. Not just in the next few moments, but over an agonizing year.
Jacob Blake, a 29-year old Black man was, by accounts, attempting to break up the altercation between two women.
A month earlier, a warrant for charges including third-degree sexual assault, criminal trespass and disorderly conduct was sworn out against Blake. The woman who filed the complaints had called the police that Sunday afternoon, saying Blake was at her home.
We know what happened next: Blake was shot seven times by KPD officer Rusten Shesky as Blake was trying to get into a vehicle.
Newspapers, websites, magazines and ill-informed "experts" have been reporting and ensuing events ever since.
A bystander with a mobile device, captured the moments leading up to the shooting, which was quickly seen around the community — and almost as quickly around the world. By late Sunday, protests popped up around town. Some of the protests became large destructive crowds that broke windows, looted businesses and set fires.
According to Kenosha News reporting, Gov. Tony Evers ordered the Wisconsin National Guard to mobilize in the predawn hours of Monday. A quick response unit was dispatched shortly after 3 a.m. Monday, Aug. 24, Maj. Gen. Paul Knapp, adjutant general of the Wisconsin National Guard, told the Kenosha News.
Nonetheless, in a proverbial game of cat and mouse between agitators and law enforcement, over Sunday and Monday, Downtown areas were damaged and buildings burned. More extensive damage played out in Uptown. Scattered other areas saw damage and destruction.
In the early hours of Tuesday Aug. 25, Anthony Huber and Joseph Rosenbaum, were shot and killed and a third man, Gaige Grosskreutz, was wounded during the chaos in the streets. The shooting, near a used car lot on the corner of Sheridan Road and 63rd Street, was captured on video and shared widely on social media. The next day, Kyle Rittenhouse was arrested and charged with first-degree intentional homicide and attempted homicide for the shootings.
Like it or not, Kenosha became famous for all the wrong reasons. Most of us heard from out-of-town friends and relatives during that week. First, they would typically ask about our own safety. Then, they would implore us to explain what was going on in our beautiful lakefront community. The bad news was that many of us had no good answer to give them. We just had a horrible gut-wrenching fear that the situation could get worse.
It was unnerving to see the parking lot of Bradford High School turned into an armed military staging area. It was difficult to face that, in the wake of the George Floyd killing by police in Minneapolis and other events, Kenosha was now a part of a broader angry discussion about race in America.
It was uncomfortable. It was embarrassing to some. We are not those people; Kenoshans don't seethe about race issues. How do we explain what is happening in our city to our aunt in Atlanta or a college roommate in Denver? We couldn't.
The National Guard equipment and troops are long gone. The boarded up windows — pre- and post-riots — are mostly gone. Hopeful plans for Uptown are moving forward. A few of the ravaged businesses have rebuilt or relocated. The Kenosha County Courthouse, an important symbol of our government, has been restored.
What happens now? The shooting of Jacob Blake, at least the potential criminal aspects (charges against Blake and accusations against his shooter), have had their time in court.
The upcoming trial of Kyle Rittenhouse will put Kenosha again in the ugly bright light of overblown global media coverage. And no doubt there will be some assemblage of protesters on both side of the issue. We all hope that the inevitable protests stay civil.
What has been remarkable since the events of last summer is that city residents of all races appear united in that we don't want to see the destruction to personal property and the livelihoods of local business people uprooted. Local protests since last summer have gone without any major problems — a credit to protest organizers and local police working together.
As local leaders have said in our reporting in regard to the one-year anniversary of the unrest, there is still much to do and many issues to resolve. But we know true Kenoshans will do so in a civil and respectful manner and come together to make this city one that will be known more for its natural amenities, work ethic and innovation than for one unfortunate chapter in its long storied history.
Kenosha shooting victim remembered on his 27th birthday at favorite skateboard park
On what would have been his 27th birthday, Anthony Huber was remembered Saturday as a man who lived a simple life and who died a heroic death.
Family and friends gathered for a memorial Saturday afternoon at Kenosha's Anderson Park, where Huber spent many happy days skateboarding, one of his favorite activities.
"This is a fitting way to remember him," said Susan Hughes, his great-aunt.
Huber was one of two people shot to death Aug. 25, 2020 — just after his 26th birthday — during a protest over the police shooting of Jacob Blake two days earlier. Blake was left paralyzed after being shot in the back and side seven times in the confrontation.
Huber, who family members say lived in Kenosha and was distraught over the Blake shooting, went to join the protest — carrying his skateboard — and was shot as police lost control in a melee.
Kyle Rittenhouse, then 17 years old, of Antioch, Ill., was later charged with fatally shooting Huber and a second man, Joseph Rosenbaum, 36, of Kenosha, and with wounding a third. Rittenhouse, who claimed to be part of a militia group responding to anti-police protests, is facing a November trial date on charges that include attempted homicide in Huber's death.
On the same day of the remembrance for Huber's birthday, supporters of Jacob Blake in Kenosha held an event in Downtown Kenosha Saturday to mark the one-year anniversary of the shooting, calling for unity and action.
Huber's family and friends gathered at the skateboard park in Anderson Park, next to Tremper High School, at 8799 26th Ave. Huber attended school at Tremper and enjoyed the skateboard park immensely, family members said.
Other skaters have memorialized Huber in their own way — by scrawling his name in graffiti messages on the park's skateboard ramps.
'Miss him every day'
Huber's girlfriend, Hannah Gittings, who organized Saturday's remembrance, delivered a eulogy, telling those in attendance that Huber was a loving person who always tried to connect with other people.
Although a year has passed since his death, Gittings said, the pain of losing him has not subsided.
"I've missed Anthony every single day," she said, "and will continue to miss him every day for the rest of my life."
Of the manner in which he died, Gittings said that Huber was trying to defuse the protest violence by confronting Rittenhouse after the Illinois teen brandished a rifle and began shooting.
Referring to Huber, she said, "He was going to give it his all, 100 percent, to make sure no one else got hurt."
About 20 people attended the event at Anderson Park and exchanged memories of Huber while skateboarders rode around.
Hughes said she spent time with Huber shortly before his death, and she heard him talk about his feelings that police were unjustified in shooting an unarmed Blake in the back.
"He was very upset," she said.
Hughes recalled another time when Huber was a child, and during a party there was a propane tank that began hissing. While others ran away in fear that the tank would explode, she said, Huber ran toward the tank, saying later that he was hoping to prevent the tank from hurting anyone.
'He never stopped trying'
Asked what she wanted people to know about her nephew, Hughes said, "He never stopped trying."
According to a memorial service program distributed at the remembrance, Huber is also survived by a brother, R.J. Hughes, an uncle, Mark Bloom, and his three "favorite kids in the world," Baby Nate, Lyla Russell and Frances Gittings.
John Schneider and his daughter, Katy Schneider, attended park event as longtime friends of Hannah Gittings.
John Schneider said, while he did not know Huber, he believes the young man was heroic in the way he attempted to disarm Rittenhouse during the protest violence. Upon hearing that one of the shooting victims was Gittings' boyfriend, Schneider said, "That was just shocking for us."
In organizing the tribute, Hannah Gittings wrote on Facebook that she wanted to commemorate Huber's 27th birthday. She invited the general public to attend the event to "rejoice, reminisce, and remember."
"Anthony hated celebrating his birthday," she wrote, "so I figure we can turn that tradition around by celebrating him on the anniversary of the day the world was blessed by his entrance."
PHOTOS: Peaceful protest follows no charges being filed in Kenosha police shooting of Jacob Blake
Protest after no charges in Jacob Blake shooting announced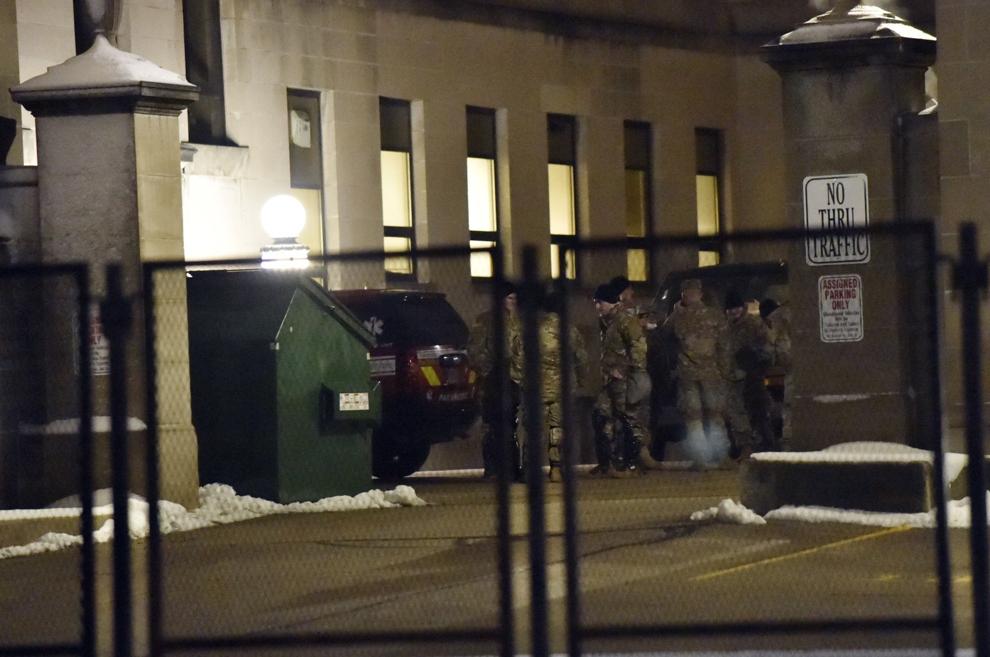 Protest after no charges in Jacob Blake shooting announced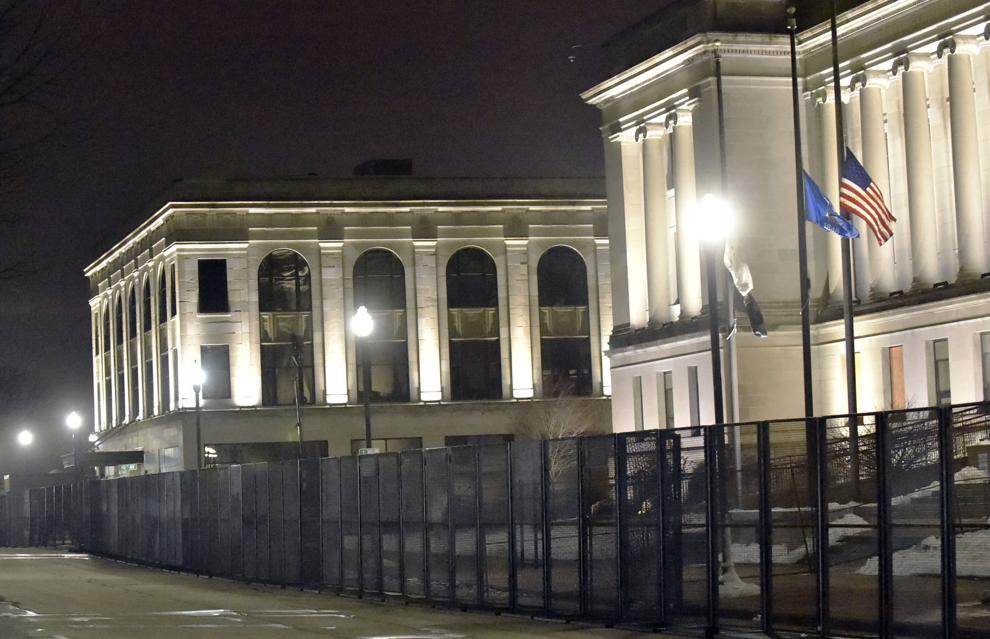 Protest after no charges in Jacob Blake shooting announced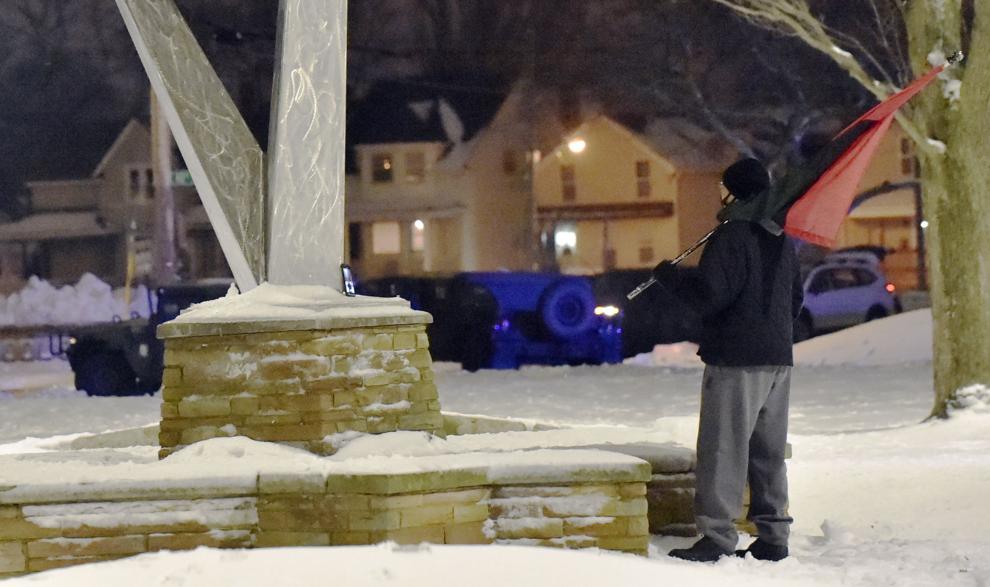 Protest after no charges in Jacob Blake shooting announced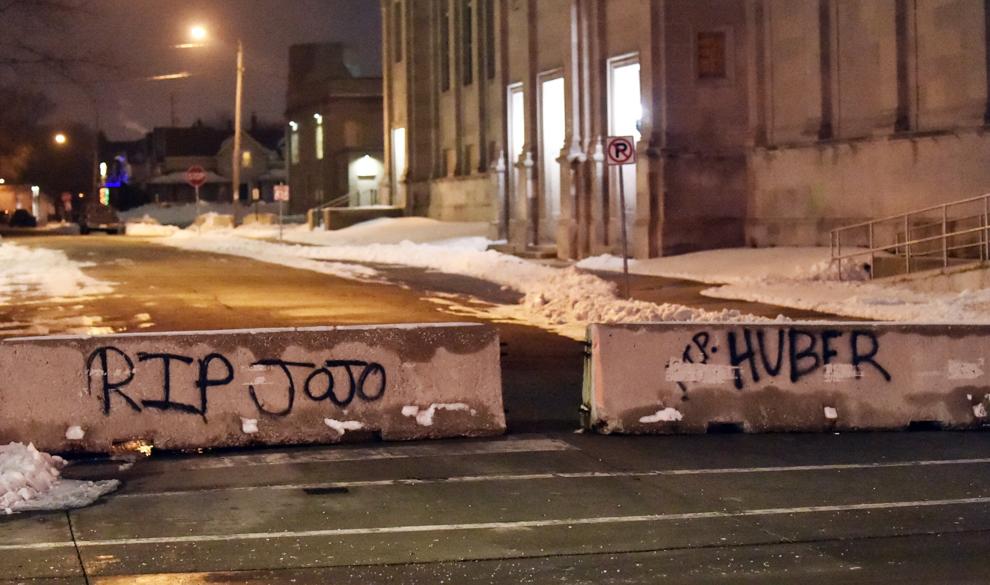 Protest after no charges in Jacob Blake shooting announced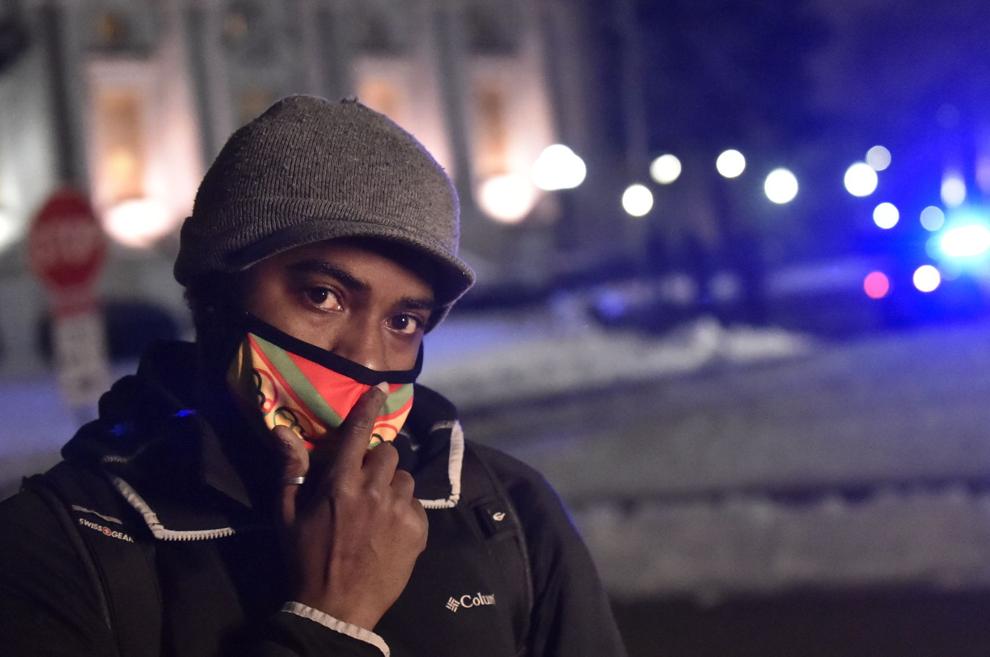 Protest after no charges in Jacob Blake shooting announced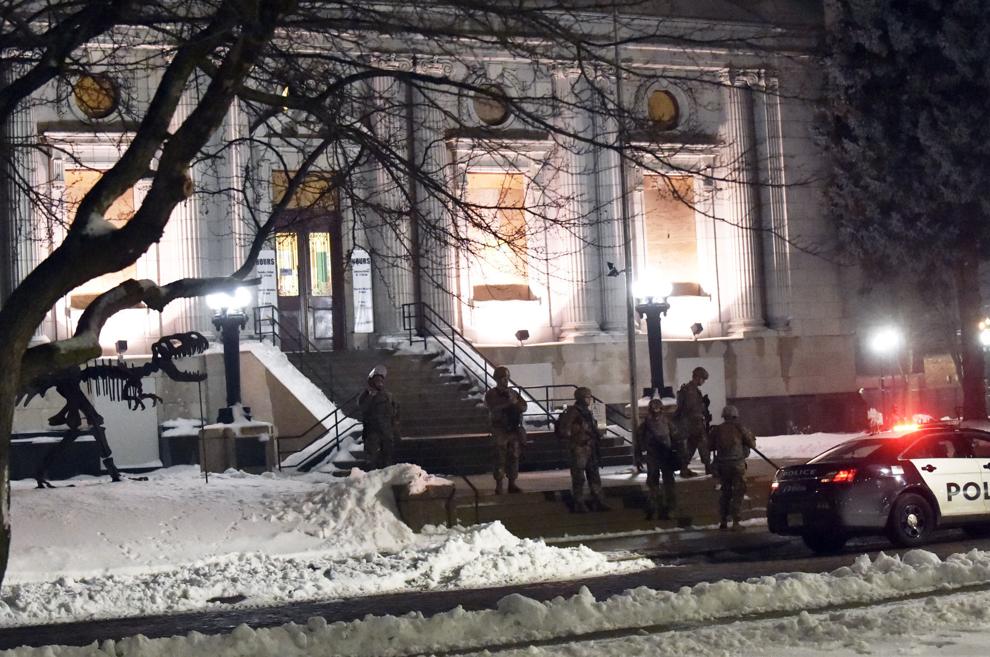 Protest after no charges in Jacob Blake shooting announced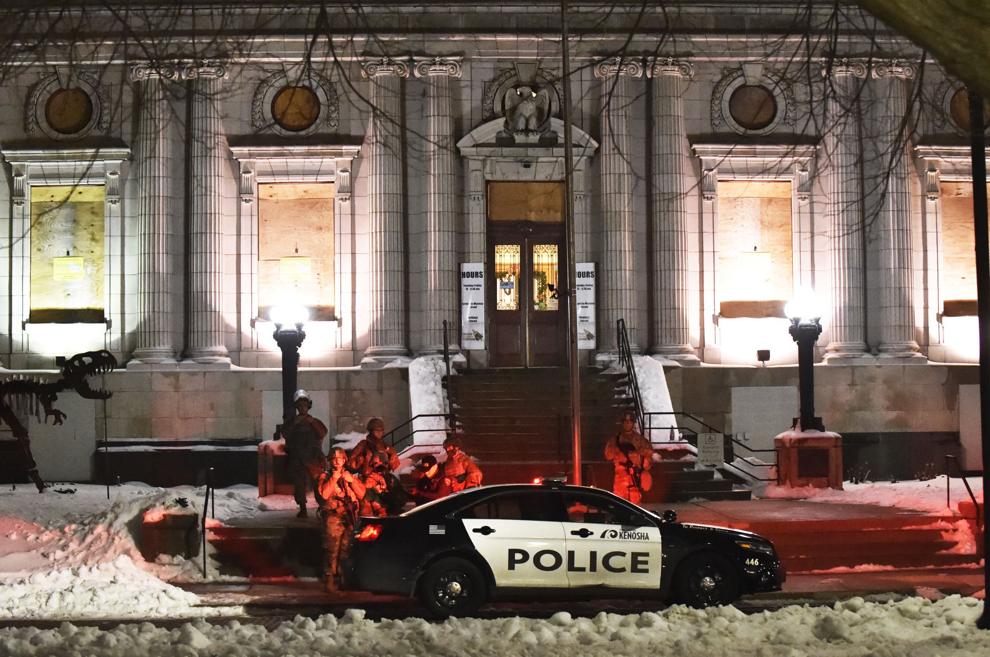 Protest after no charges in Jacob Blake shooting announced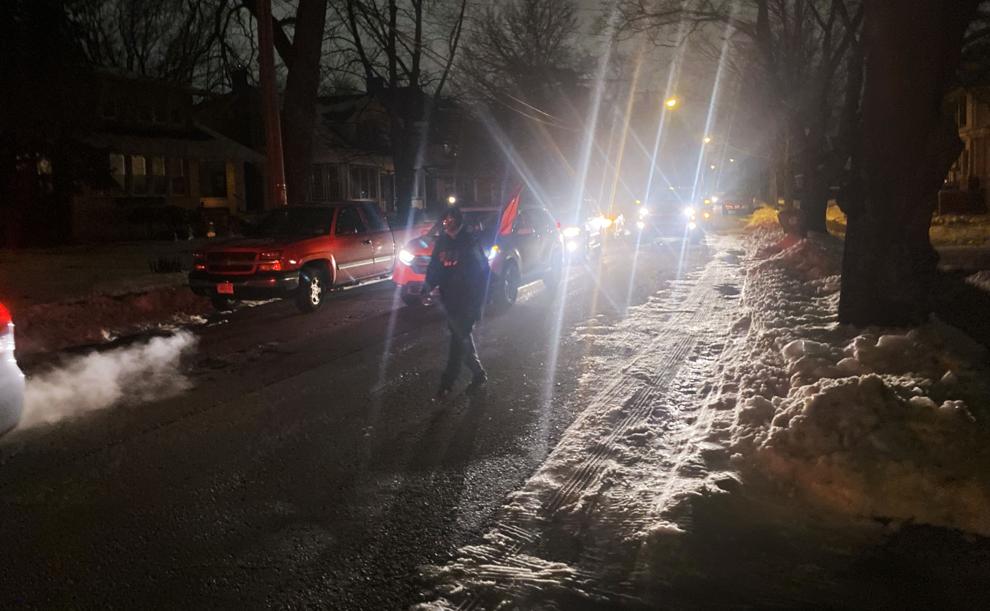 Protest after no charges in Jacob Blake shooting announced
Protest after no charges in Jacob Blake shooting announced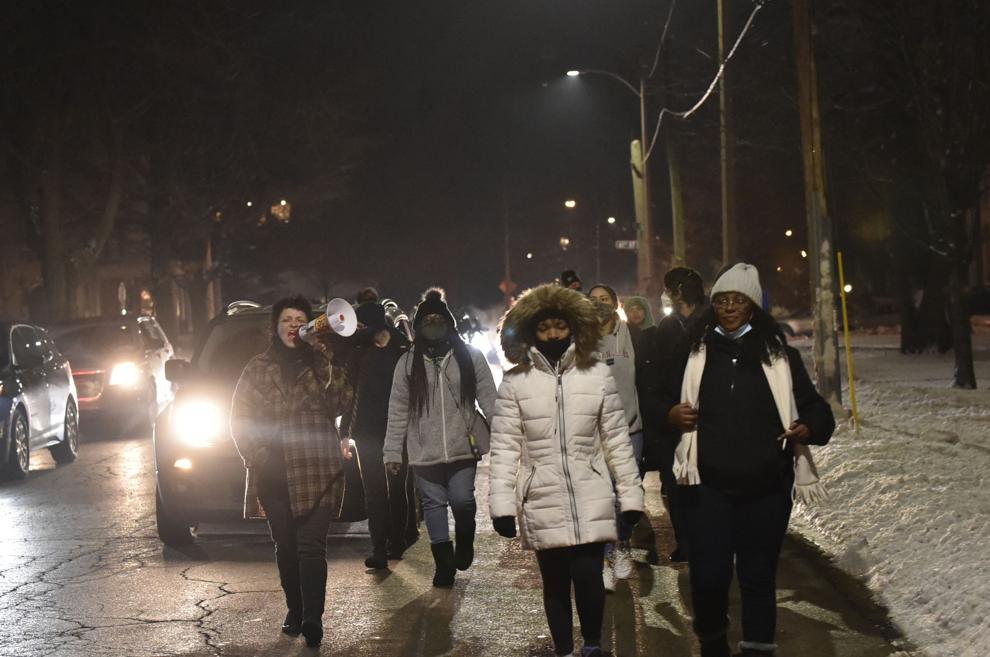 Protest after no charges in Jacob Blake shooting announced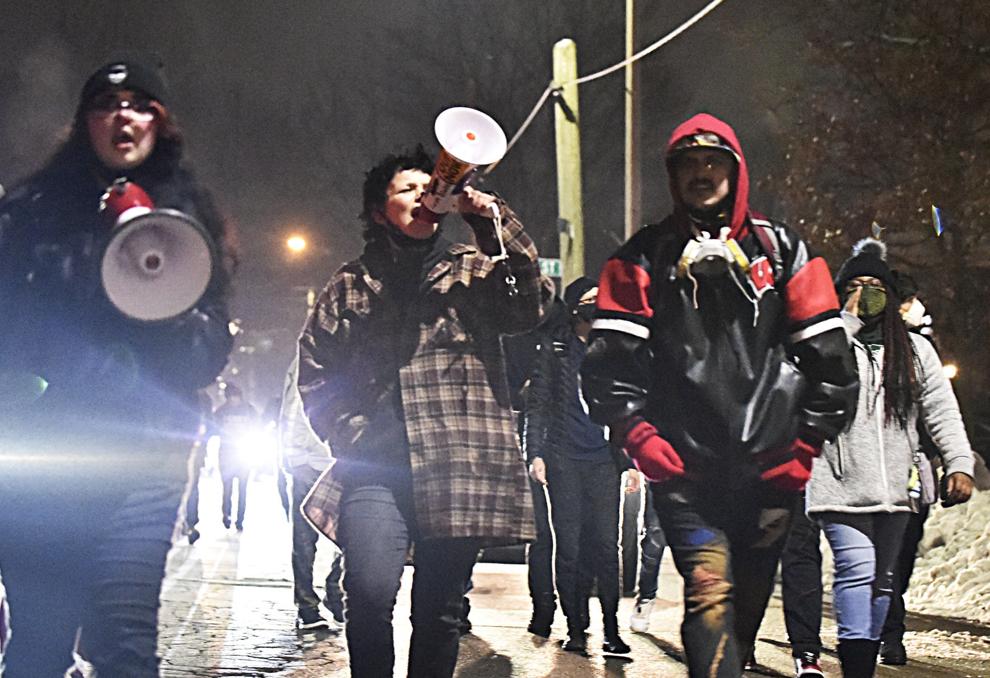 Protest after no charges in Jacob Blake shooting announced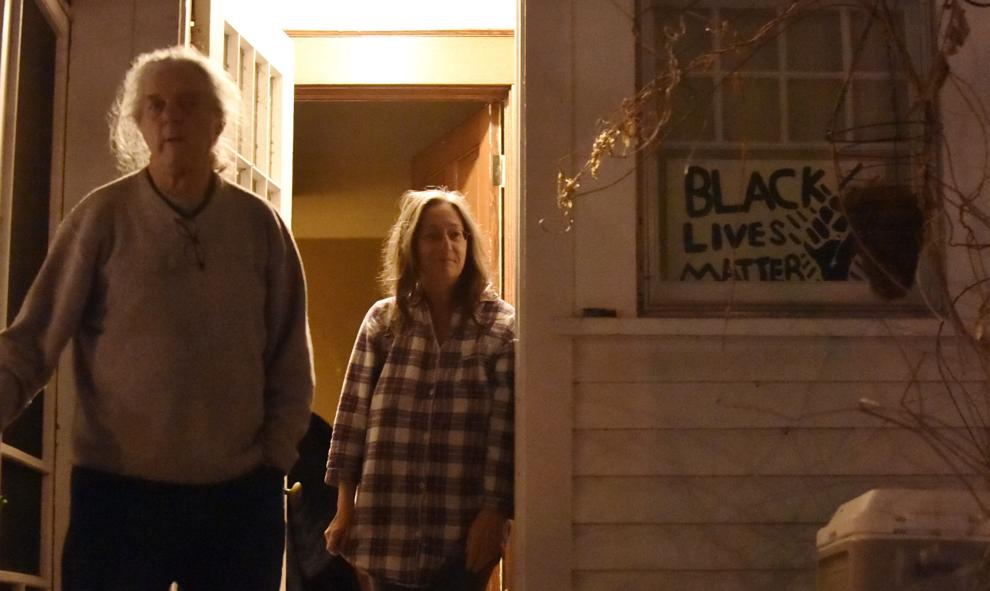 Protest after no charges in Jacob Blake shooting announced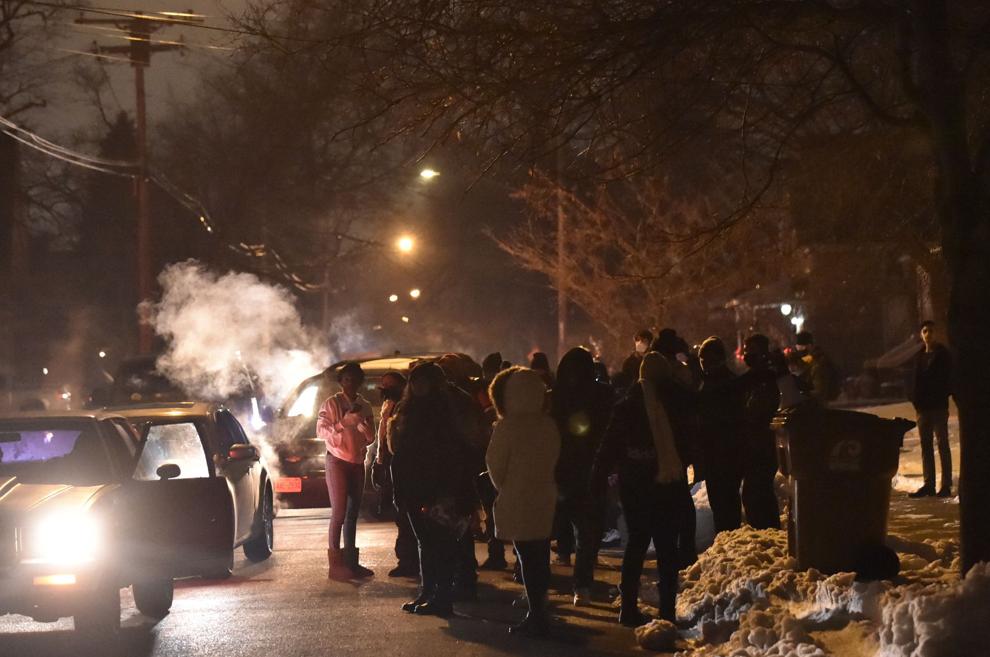 Protest after no charges in Jacob Blake shooting announced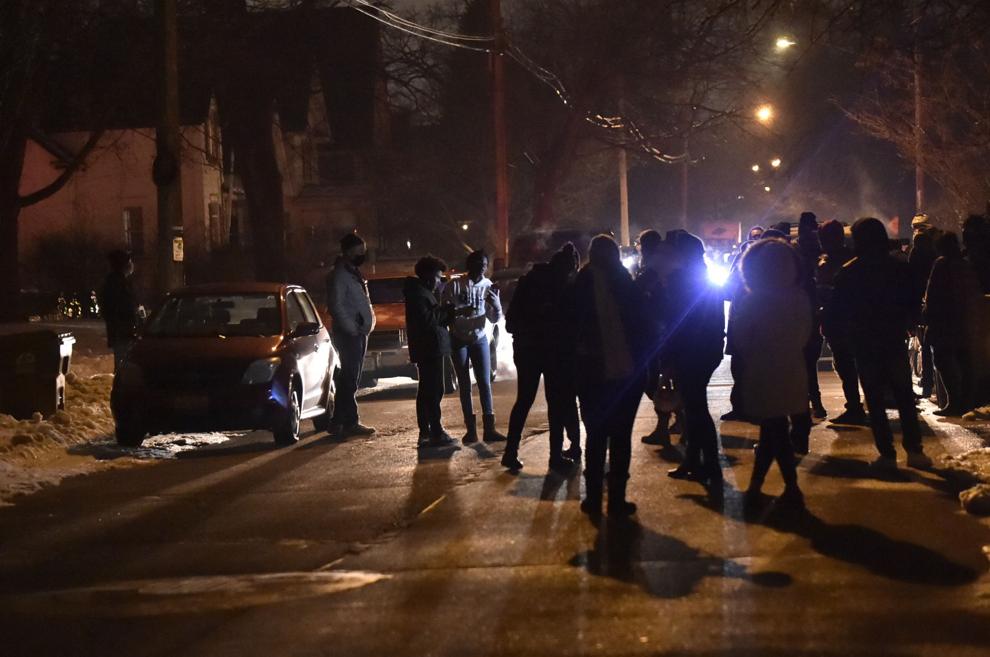 Protest after no charges in Jacob Blake shooting announced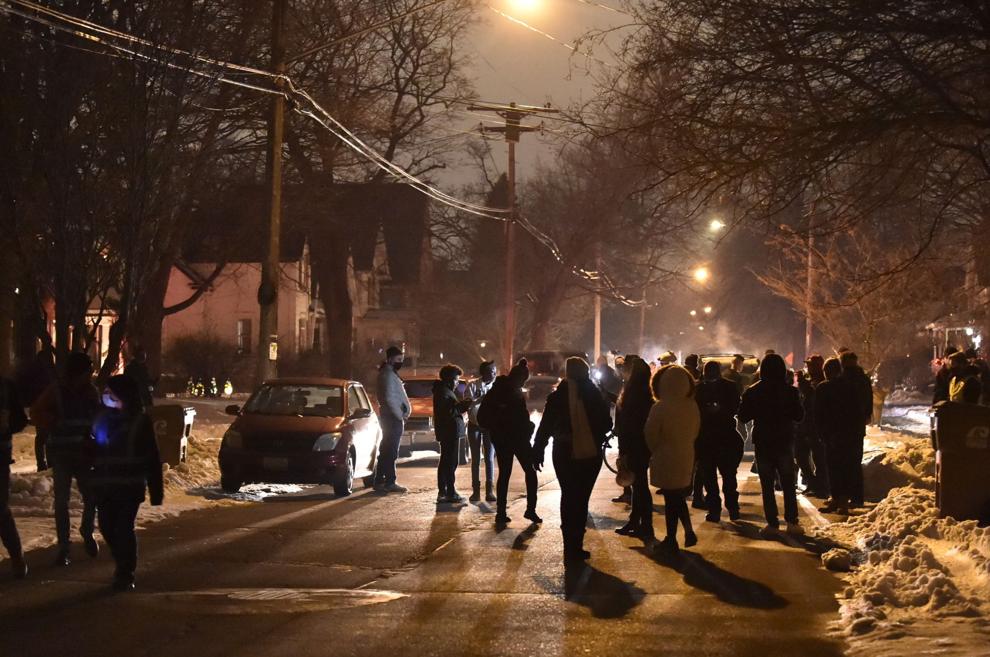 Protest after no charges in Jacob Blake shooting announced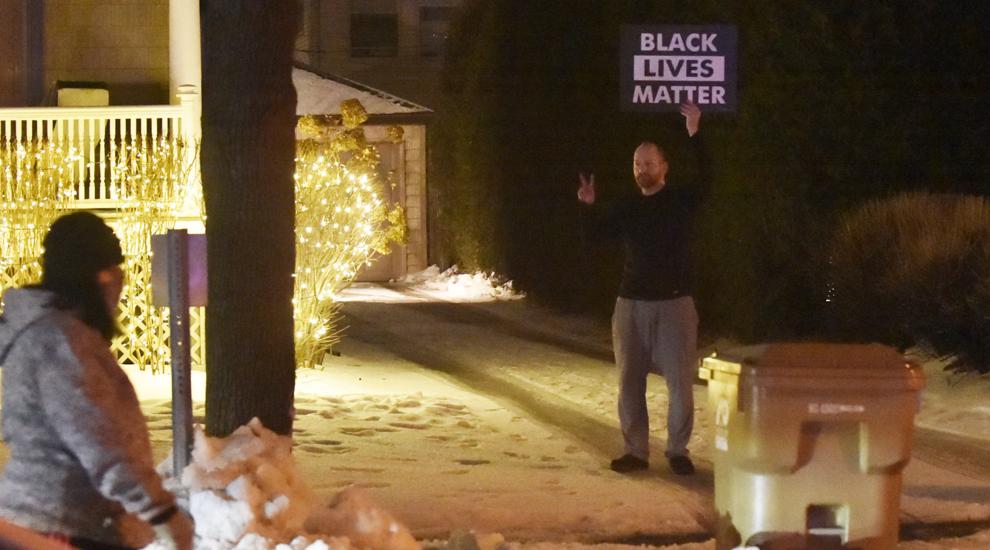 Protest after no charges in Jacob Blake shooting announced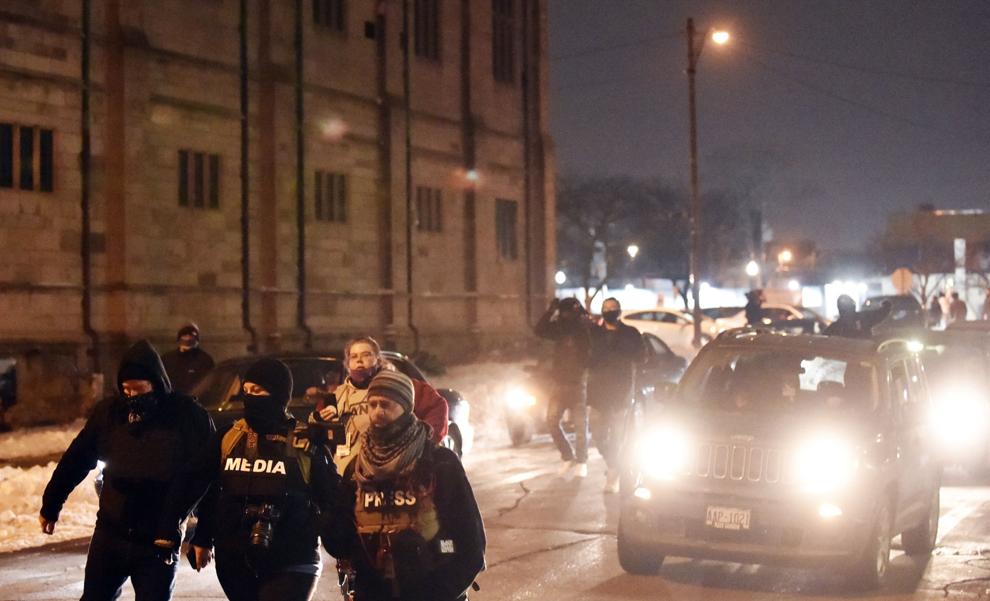 Protest after no charges in Jacob Blake shooting announced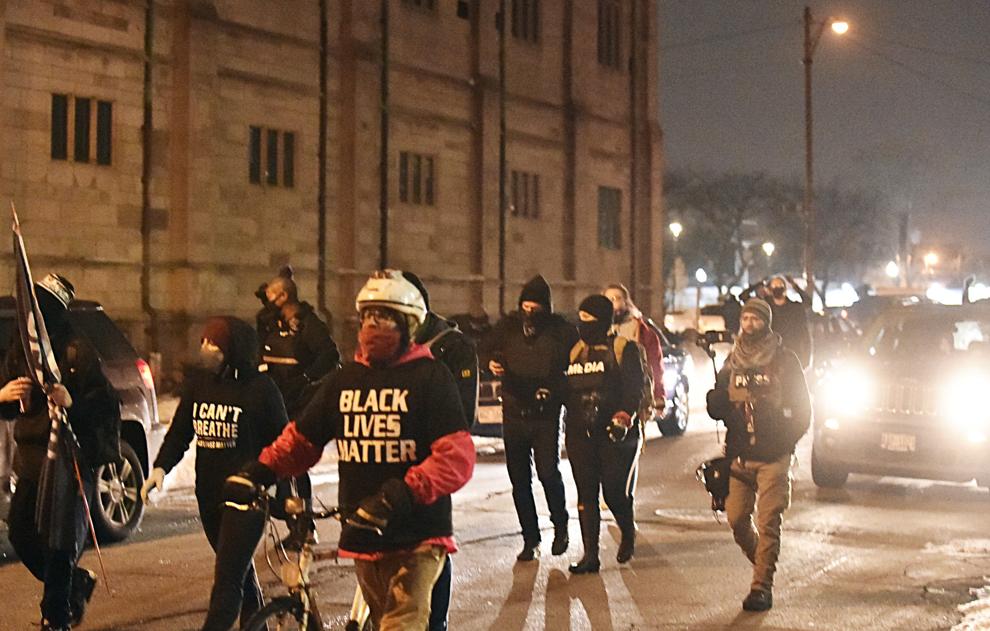 Protest after no charges in Jacob Blake shooting announced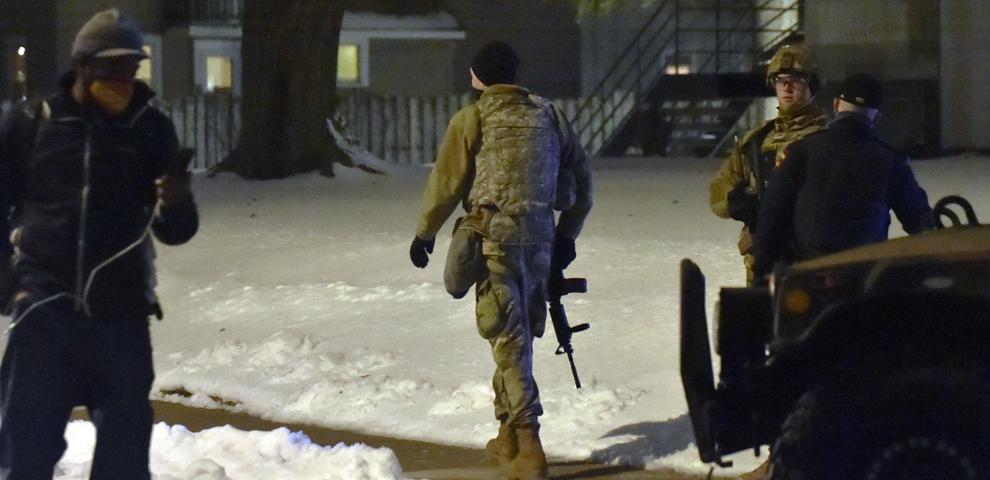 Protest after no charges in Jacob Blake shooting announced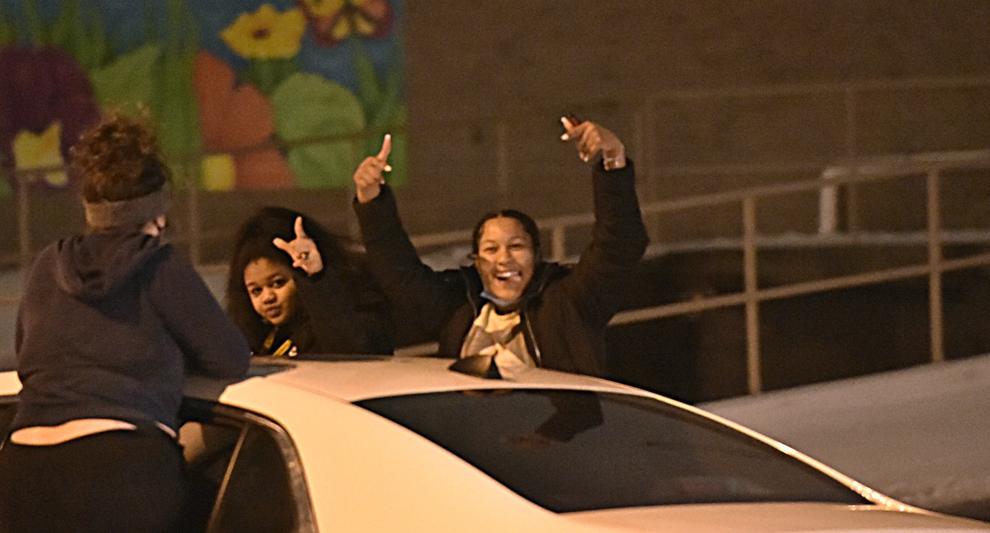 Protest after no charges in Jacob Blake shooting announced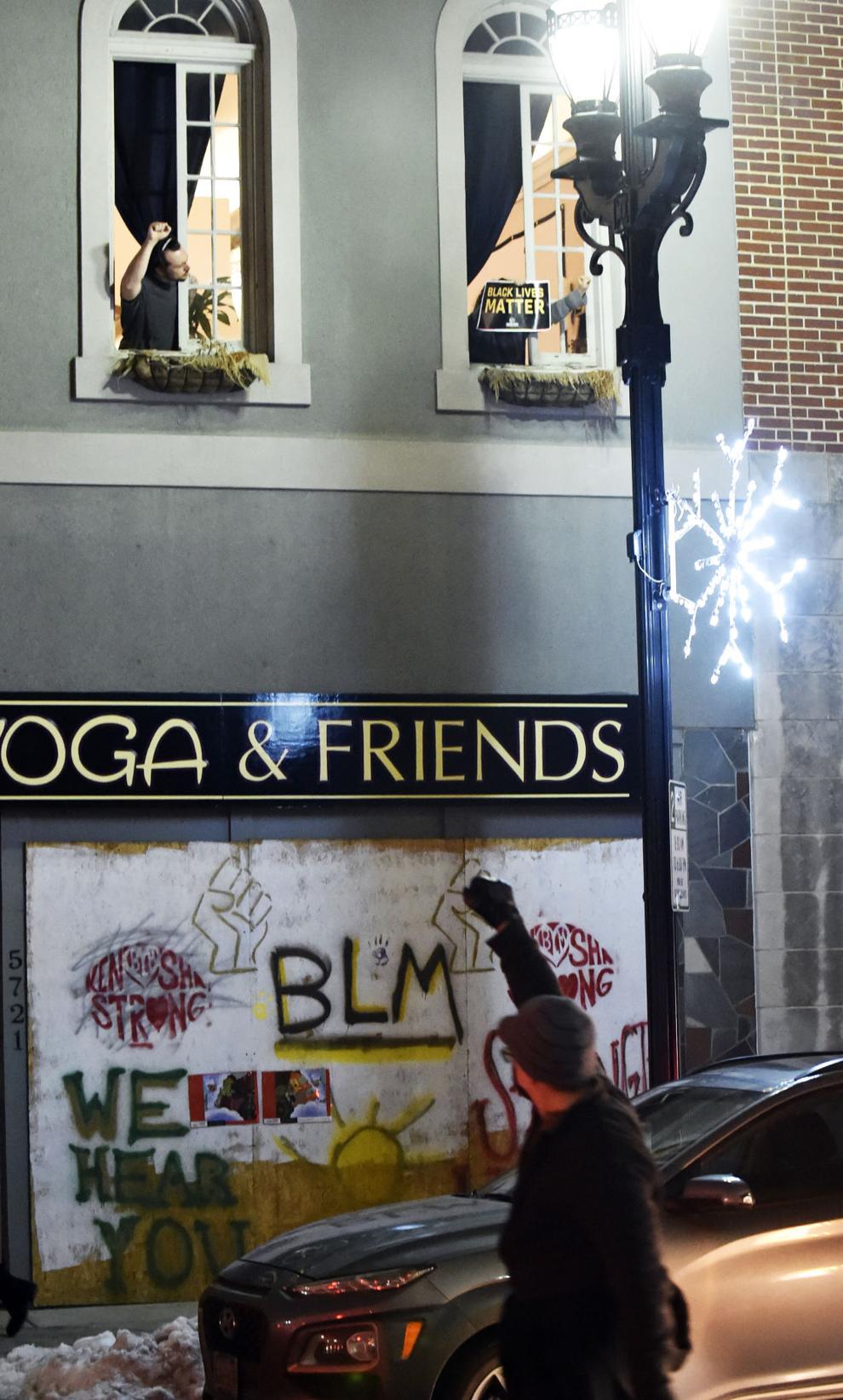 Protest after no charges in Jacob Blake shooting announced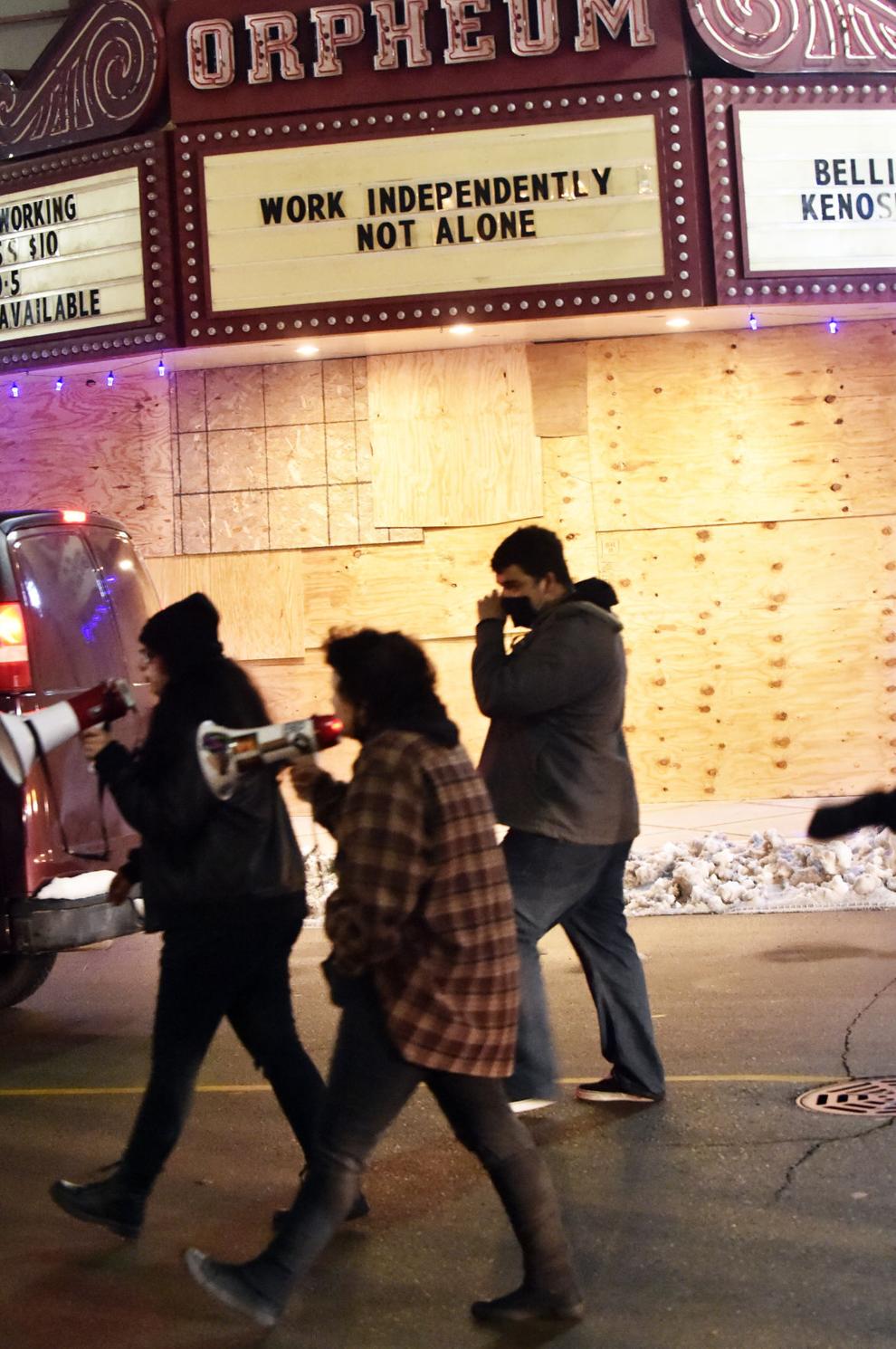 Protest after no charges in Jacob Blake shooting announced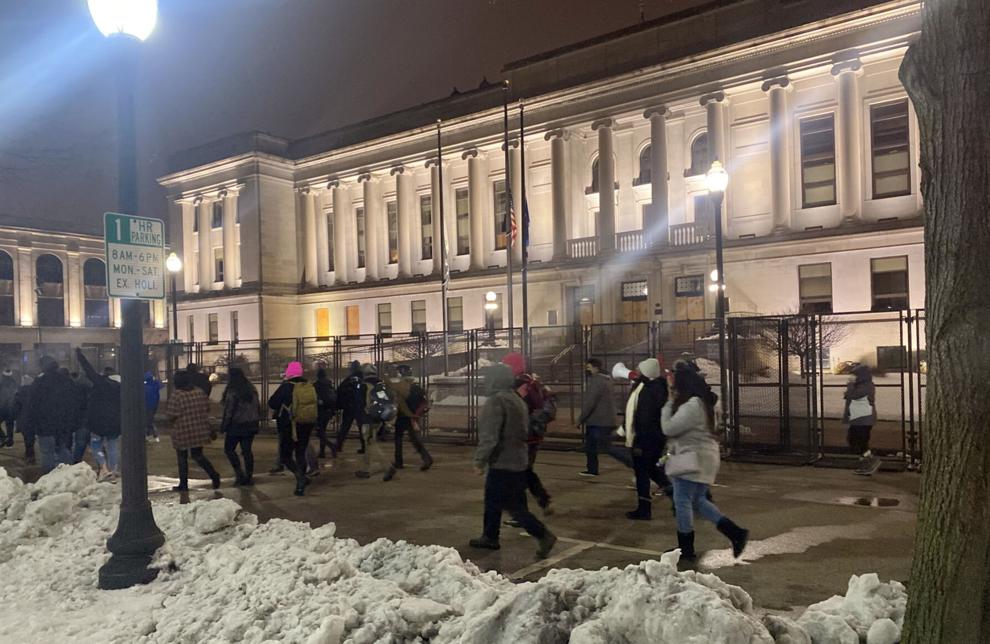 Marchers outside the Courthouse
Protest after no charges in Jacob Blake shooting announced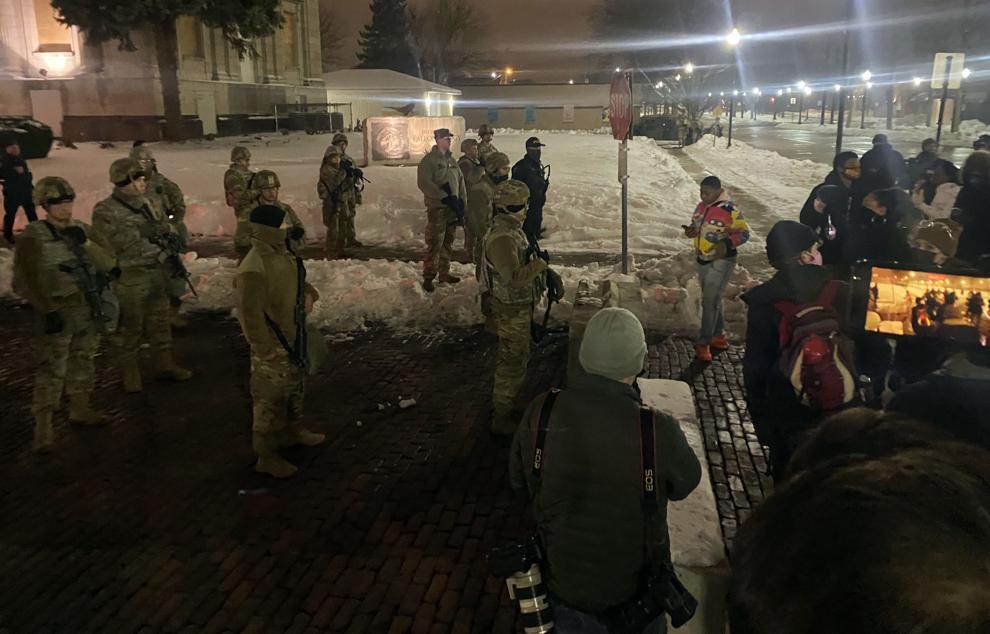 Protest after no charges in Jacob Blake shooting announced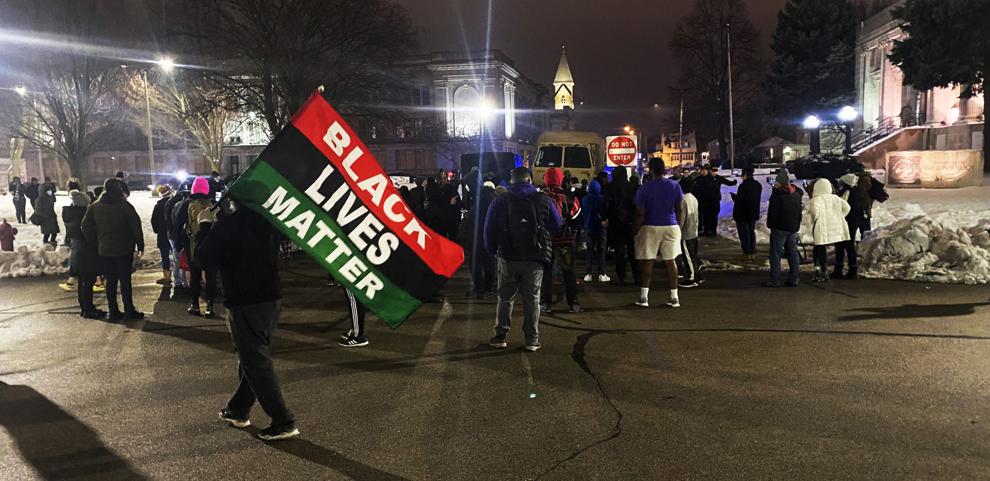 Protest after no charges in Jacob Blake shooting announced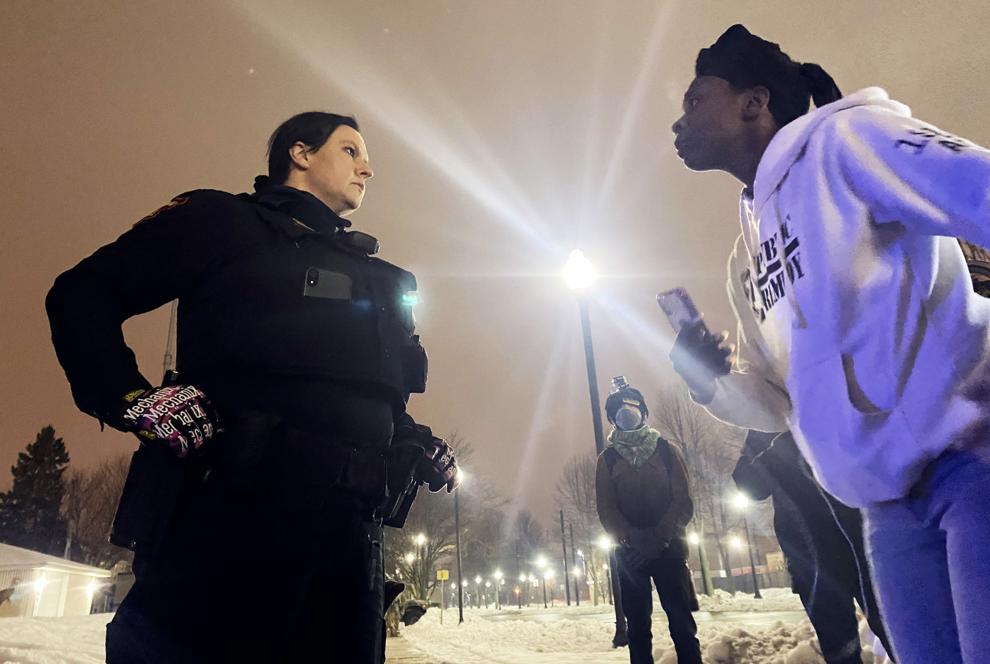 Protesters outside the Courthouse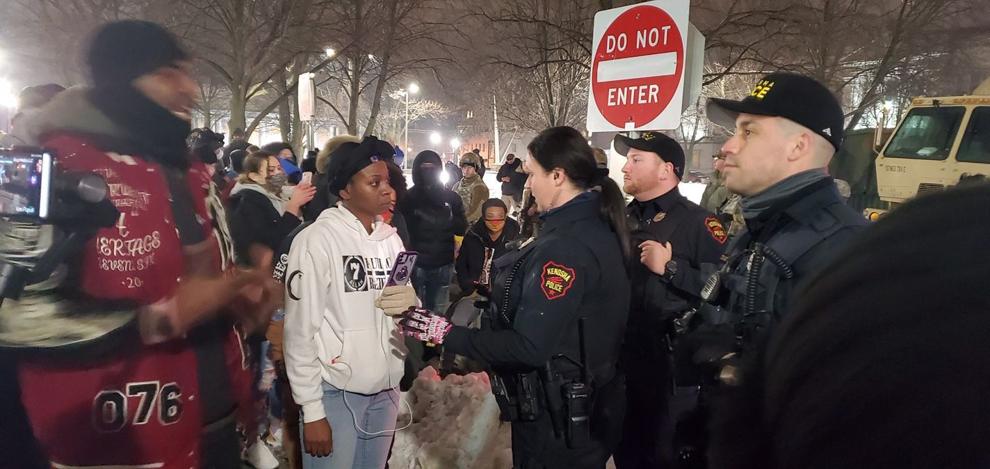 Protest after no charges in Jacob Blake shooting announced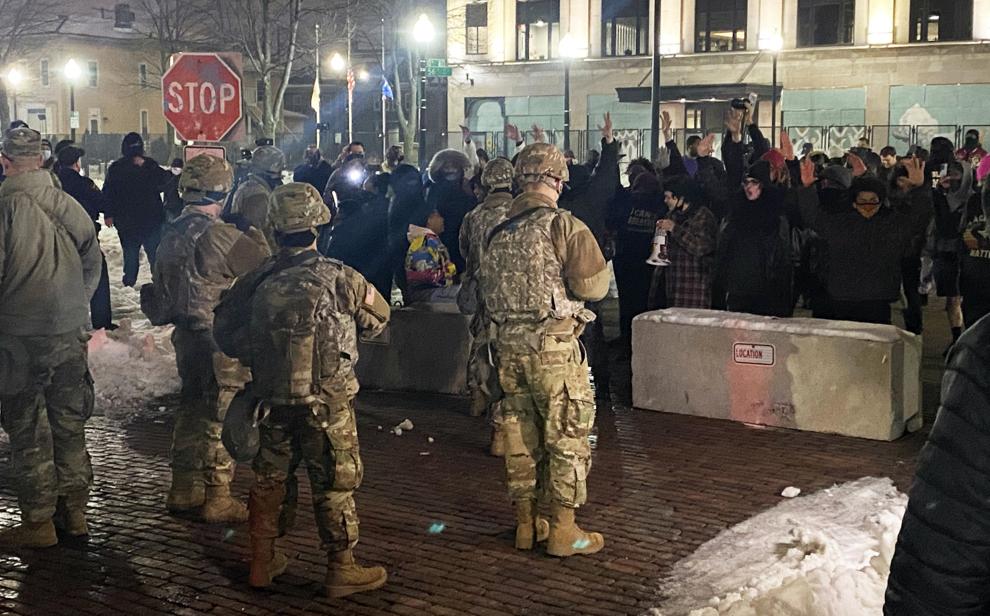 Protest after no charges in Jacob Blake shooting announced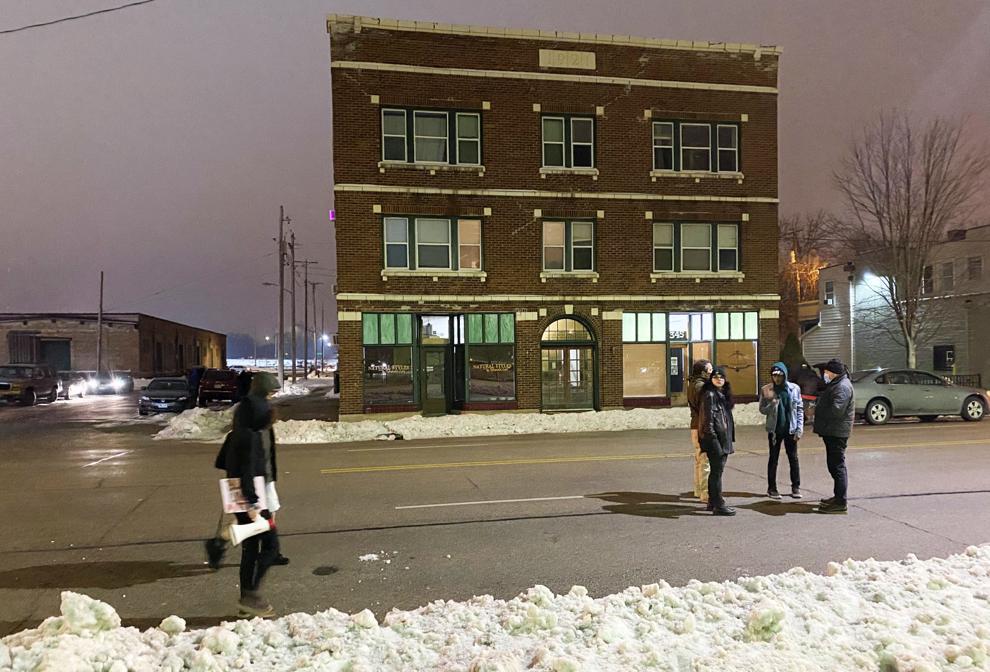 Protest outside Dinosaur Discovery Museum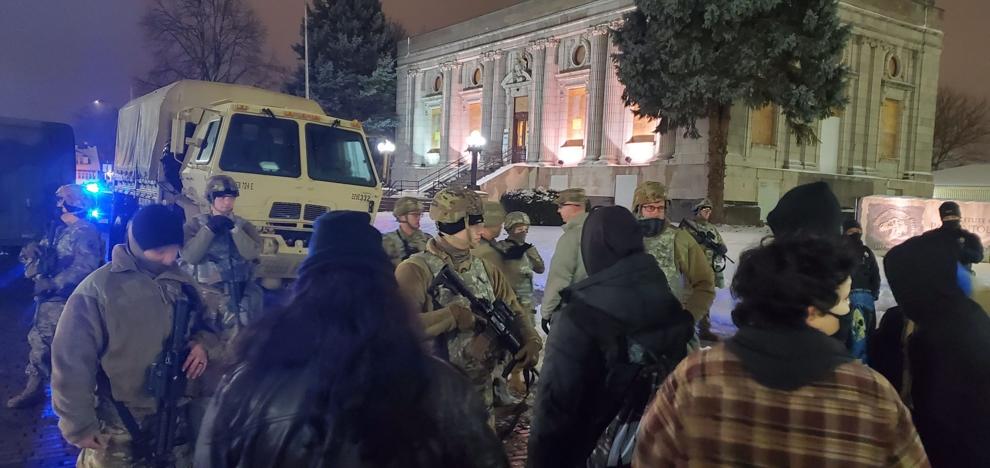 Protester confronting National Guard troop members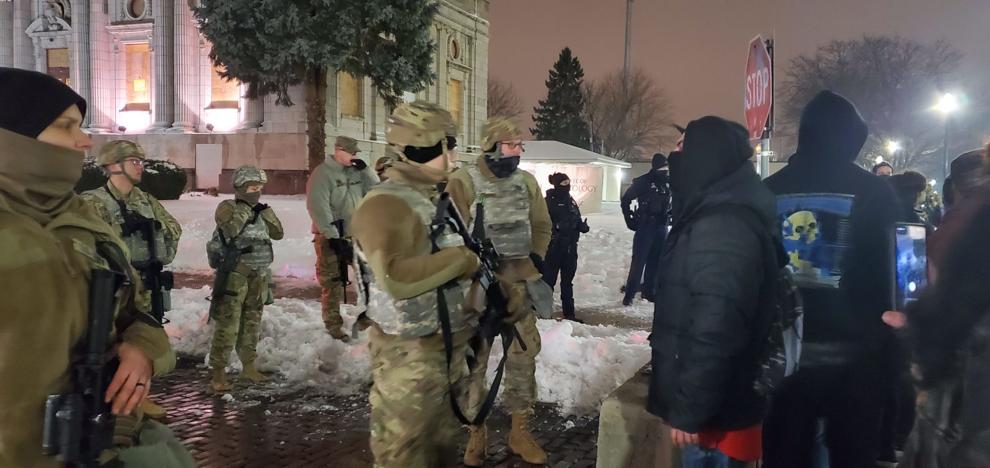 Protesters at Civic Center Park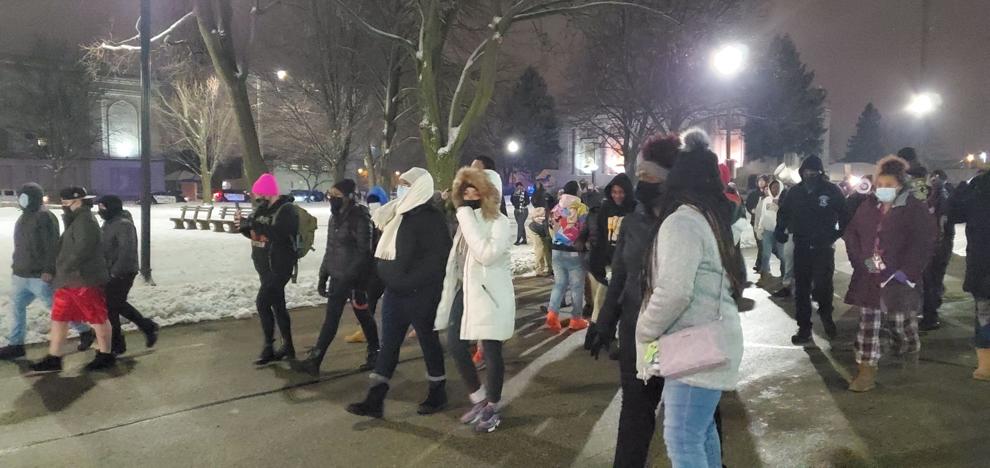 Protest after no charges in Jacob Blake shooting announced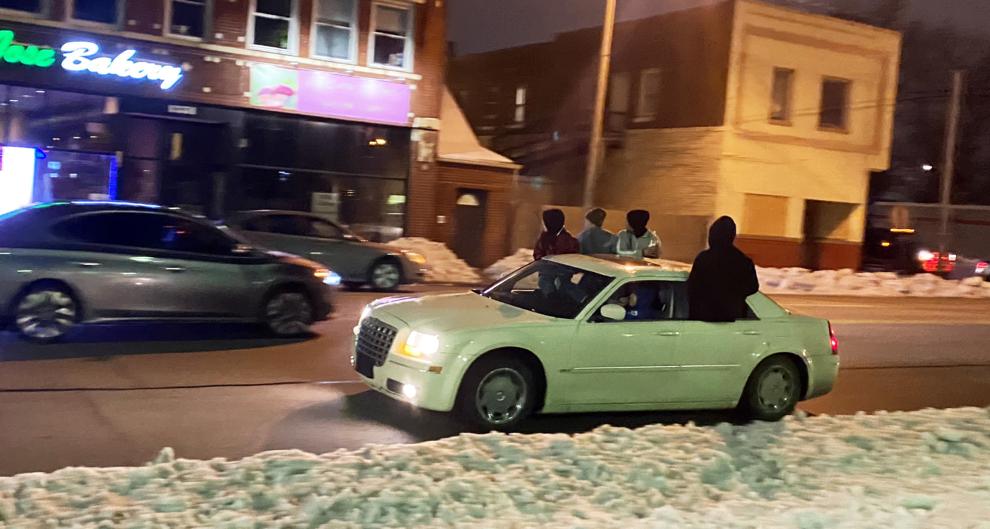 DA PRESS CONFERENCE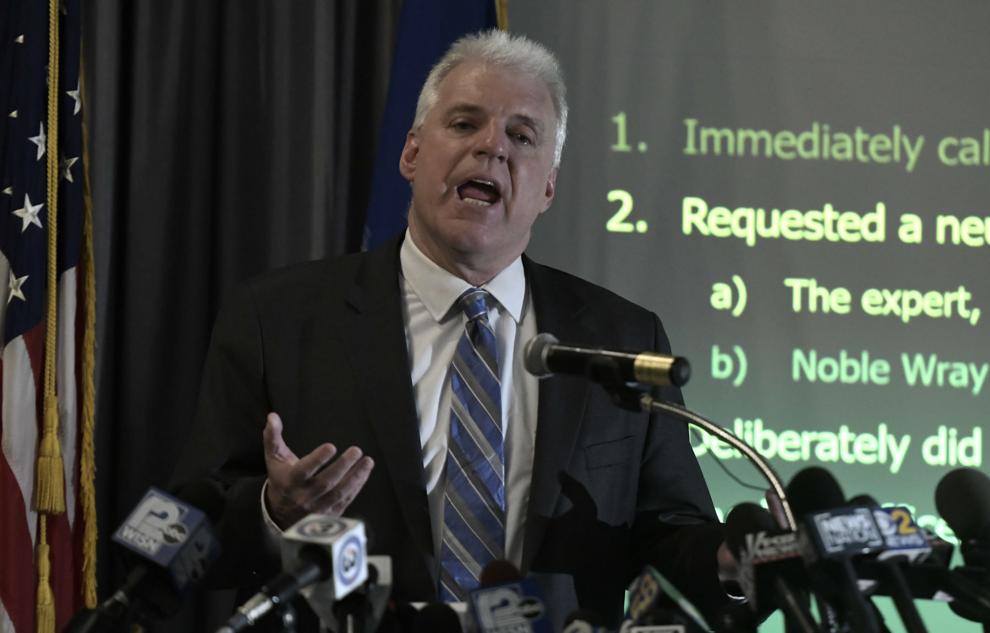 DA PRESS CONFERENCE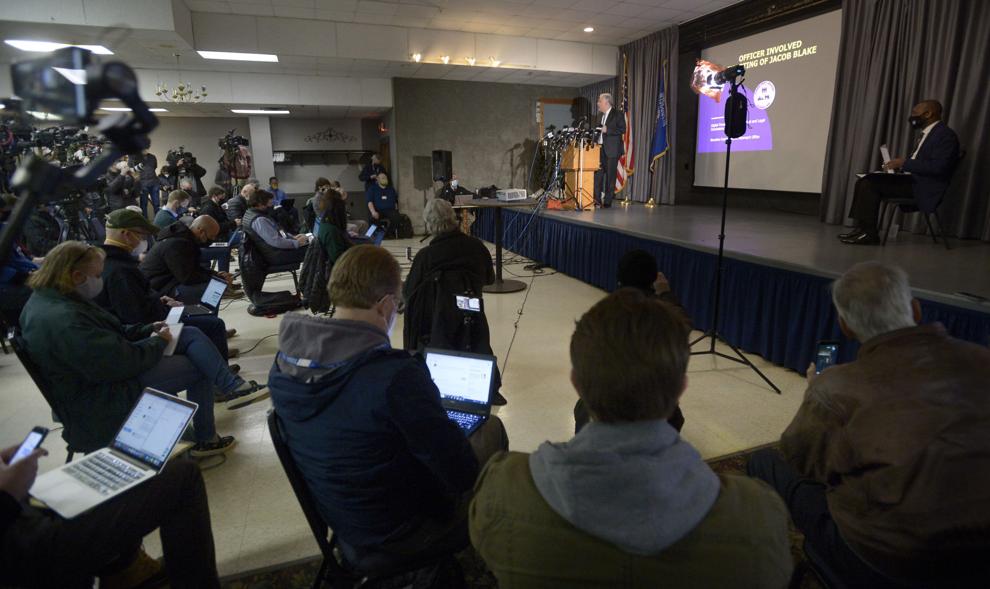 DA PRESS CONFERENCE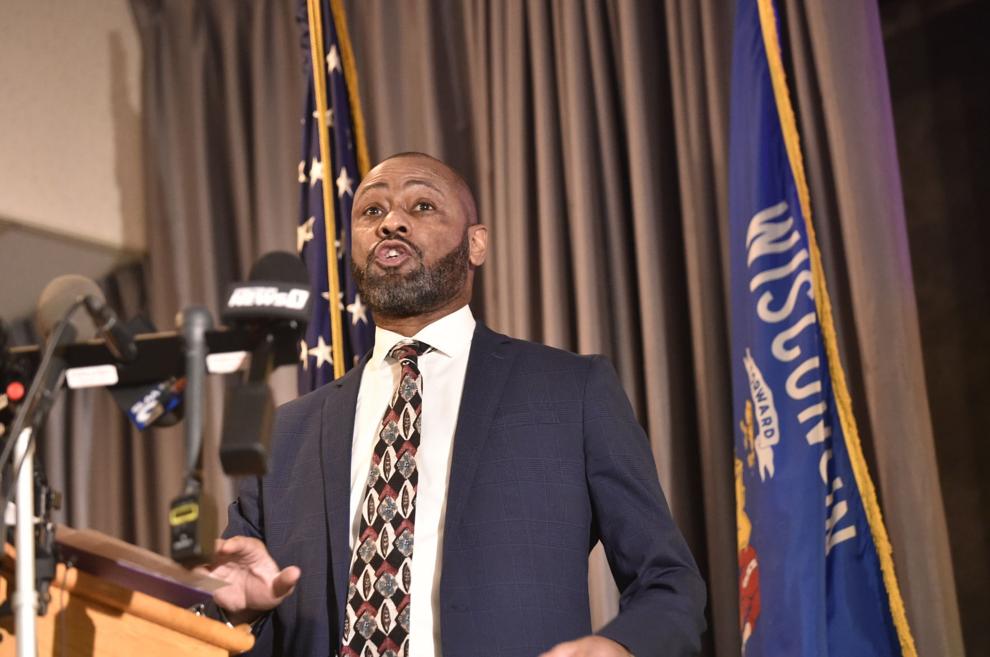 DA PRESS CONFERENCE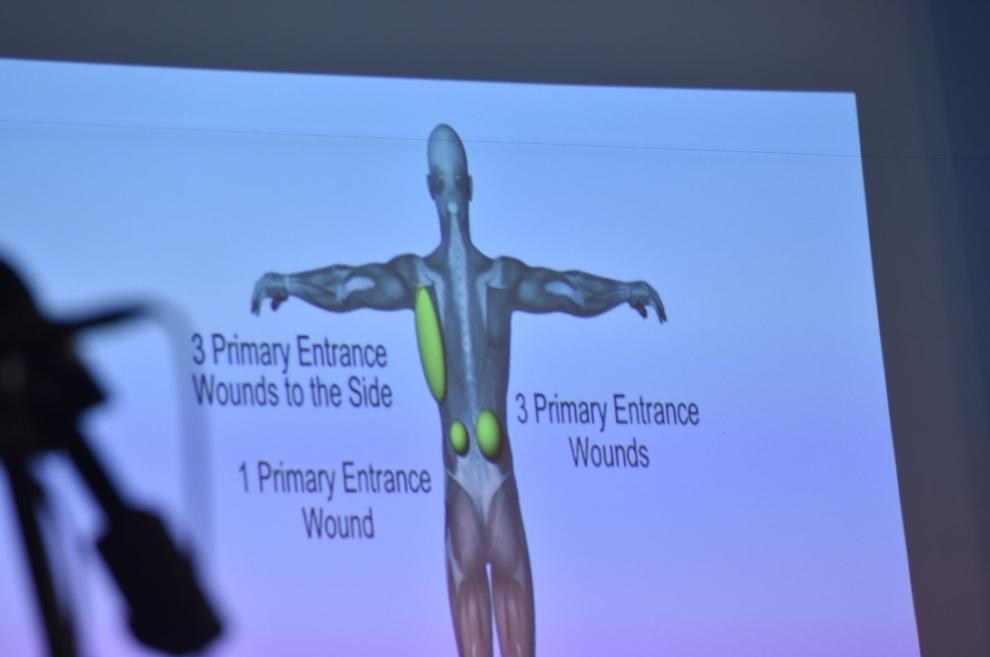 DA PRESS CONFERENCE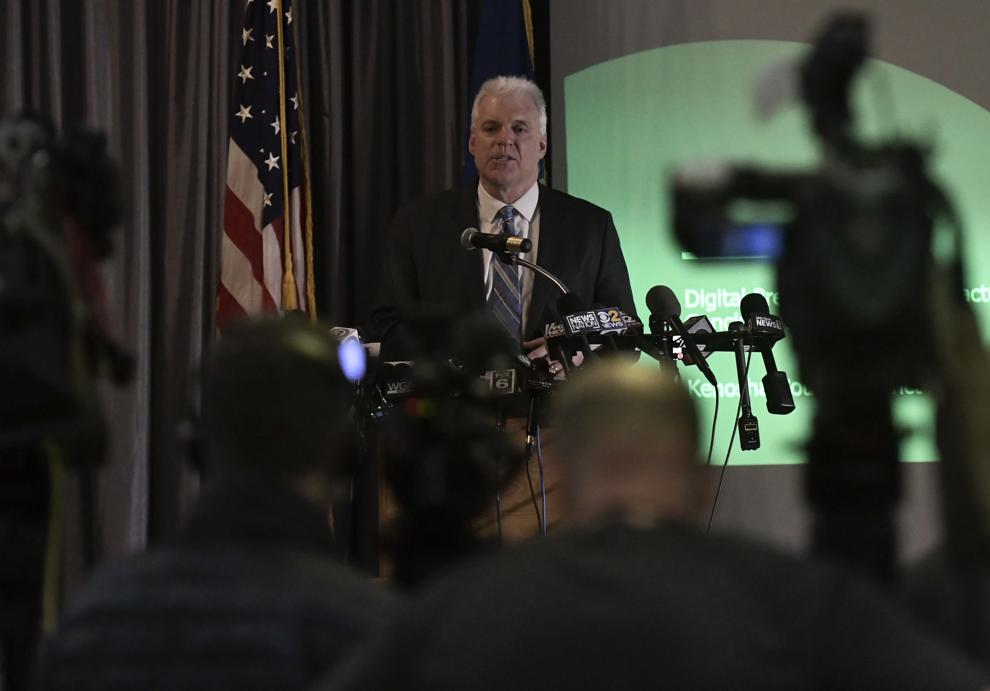 DA PRESS CONFERENCE
DA PRESS CONFERENCE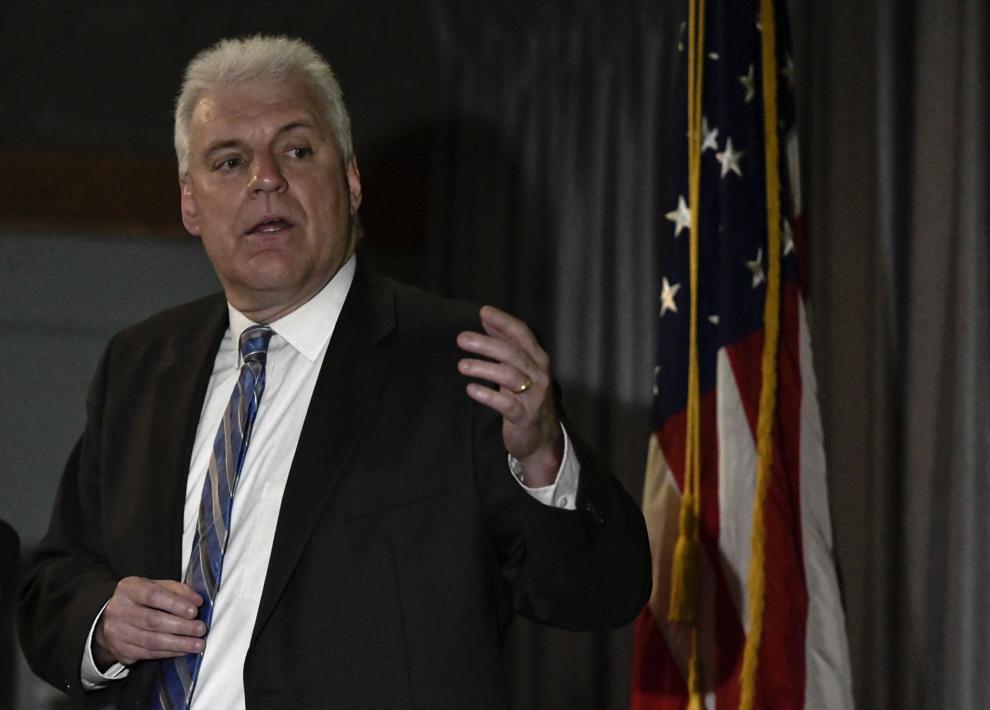 DA PRESS CONFERENCE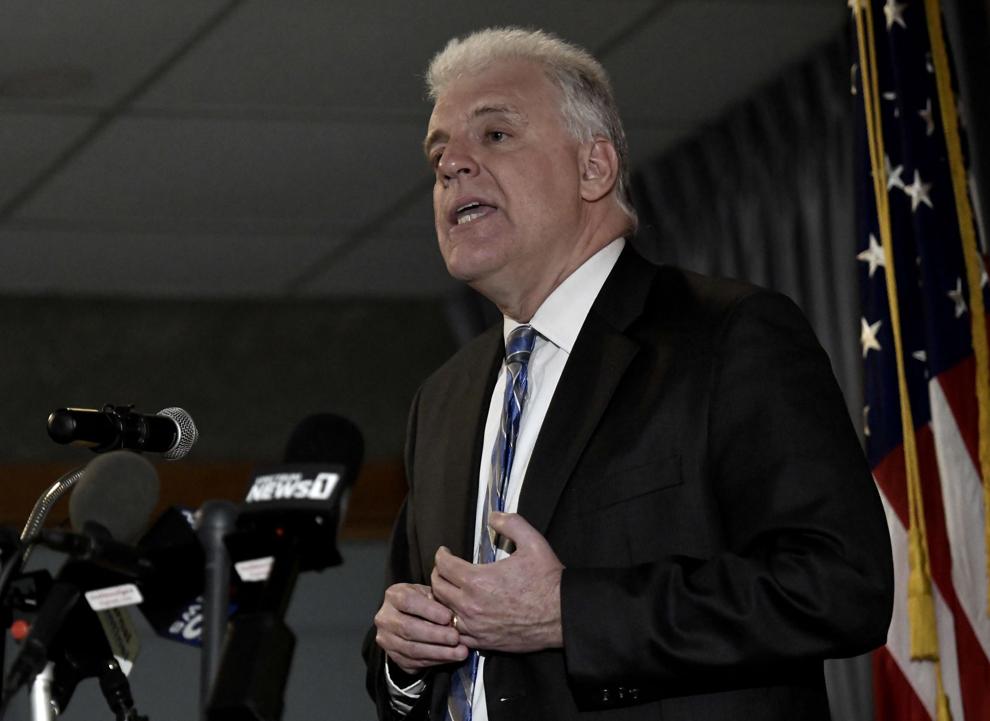 BLAKE FAMILY PRESS CONFERENCE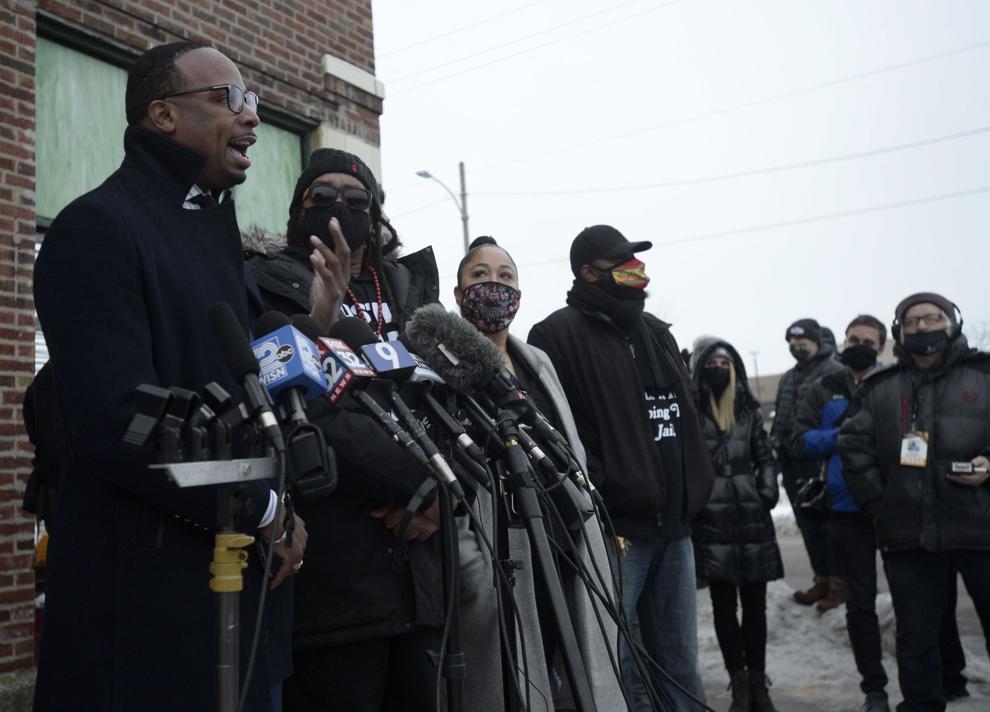 BLAKE FAMILY PRESS CONFERENCE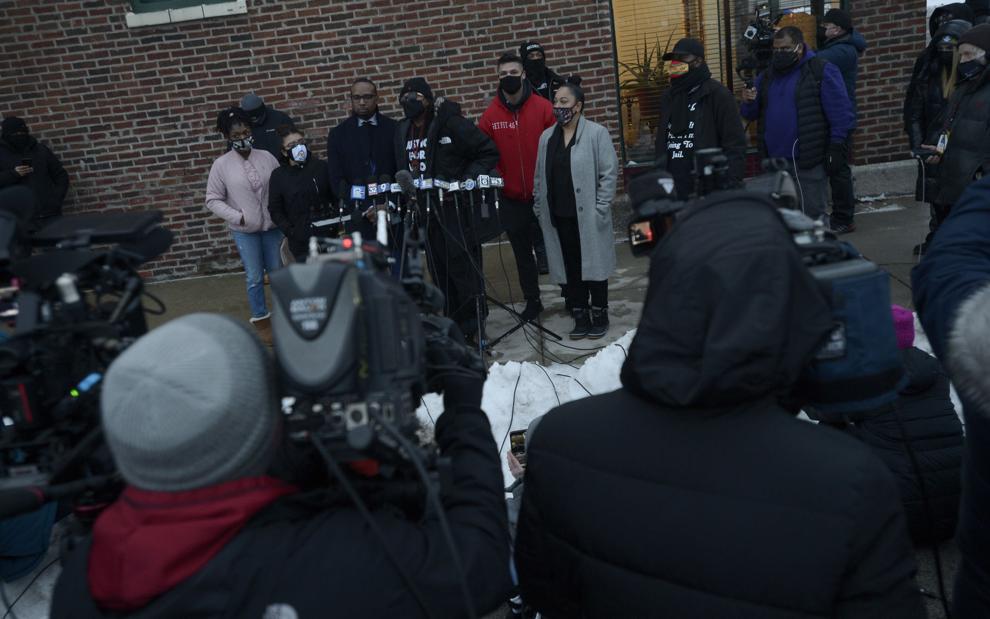 BLAKE FAMILY PRESS CONFERENCE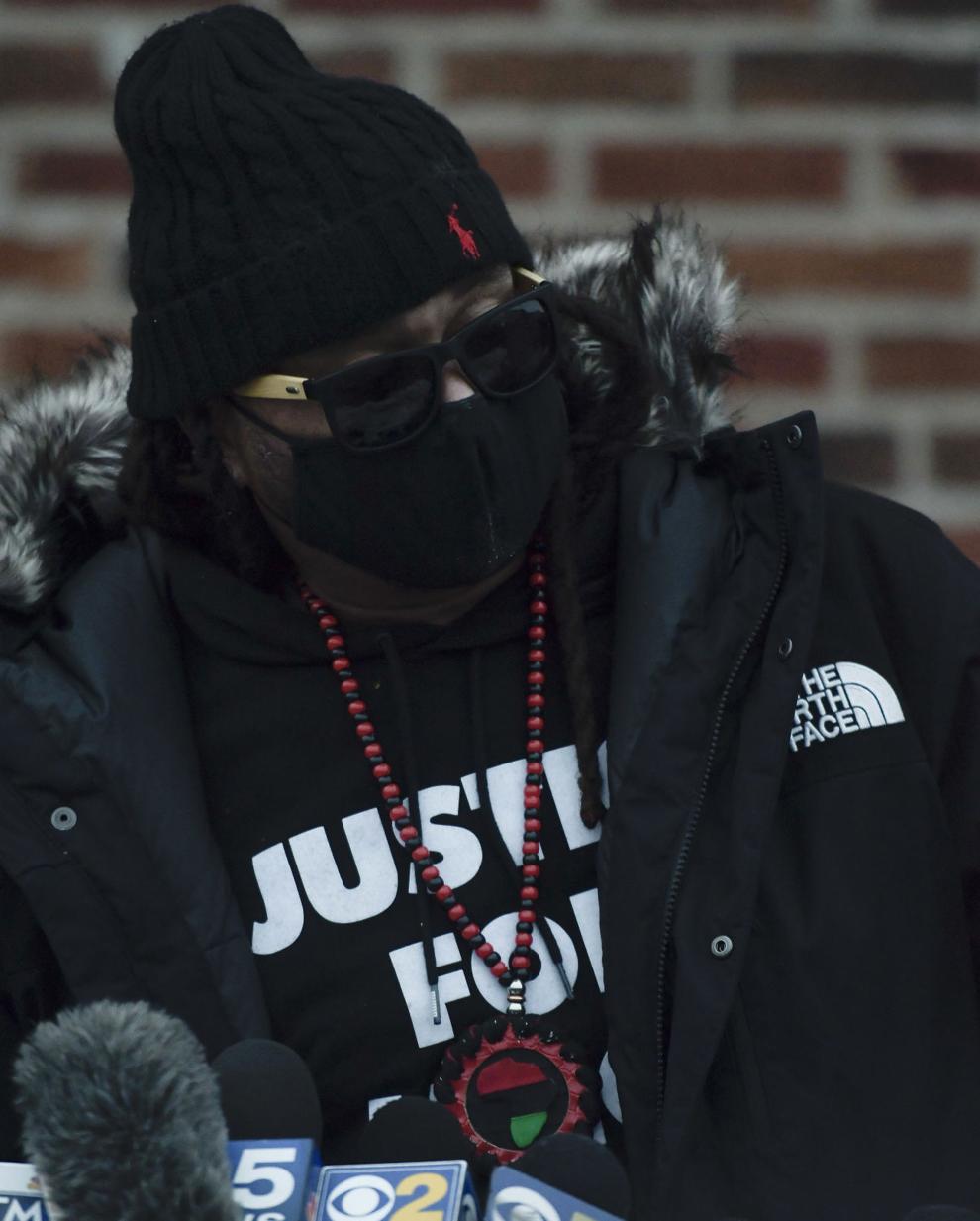 BLAKE FAMILY PRESS CONFERENCE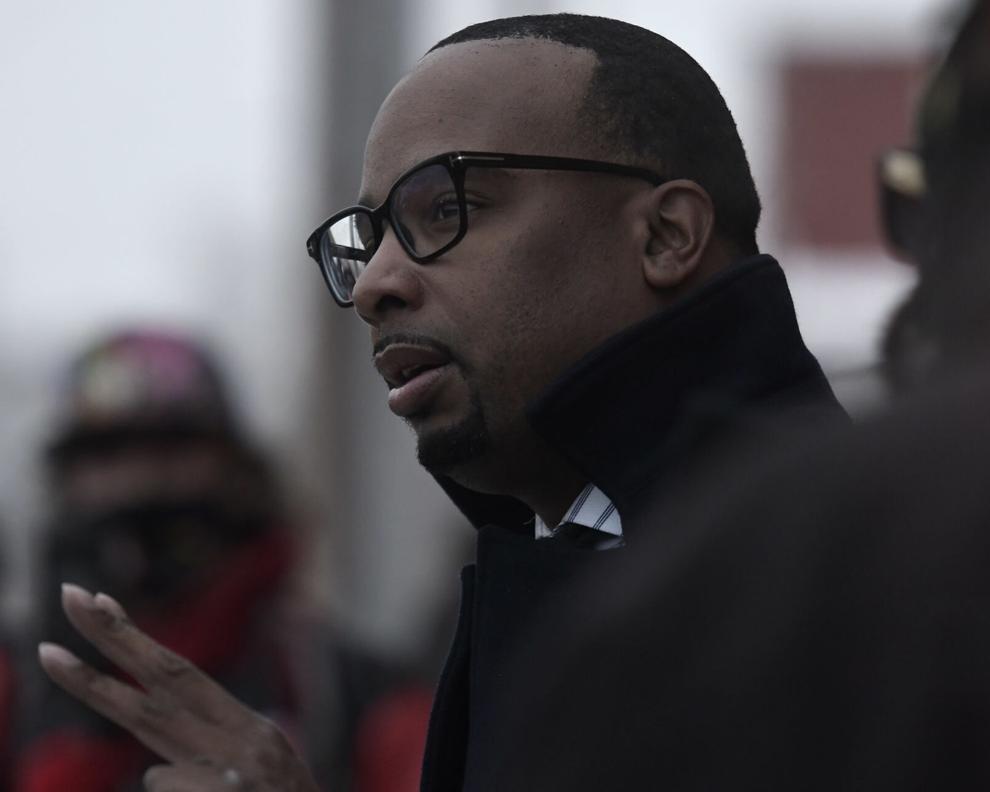 BLAKE FAMILY PRESS CONFERENCE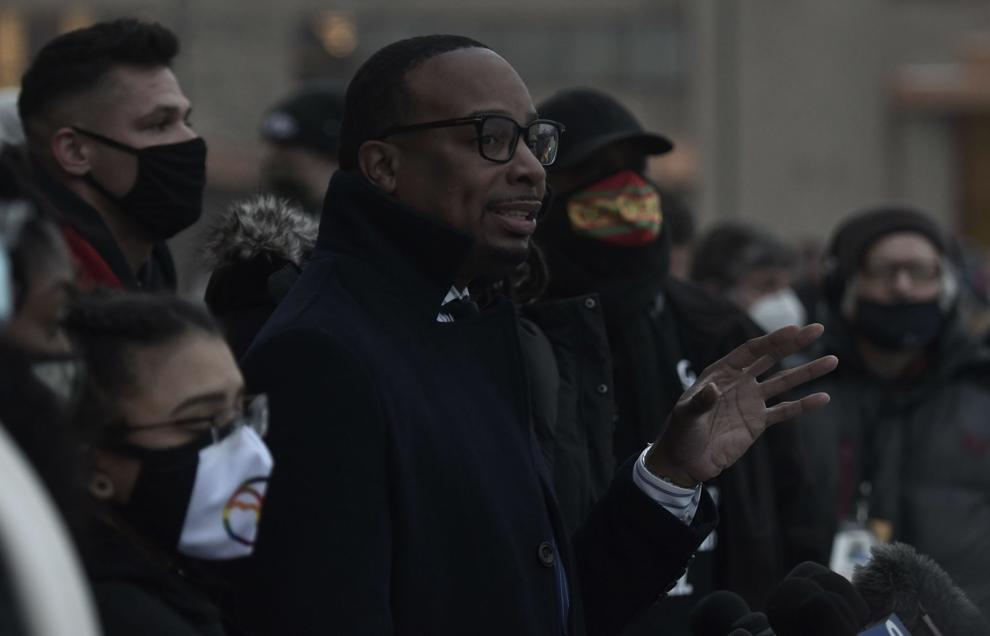 BLAKE FAMILY PRESS CONFERENCE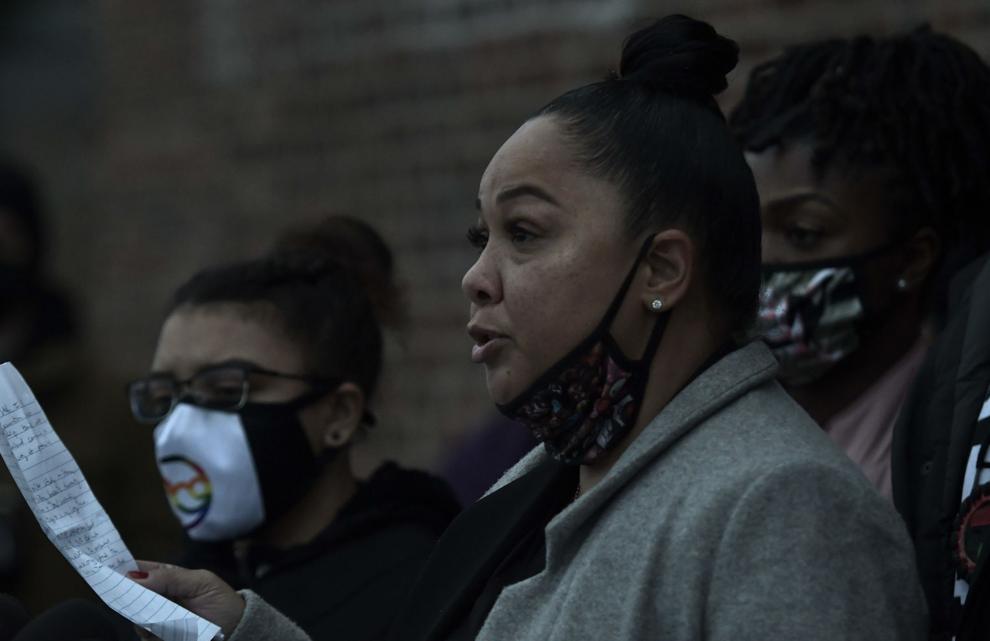 Bradford vigil photo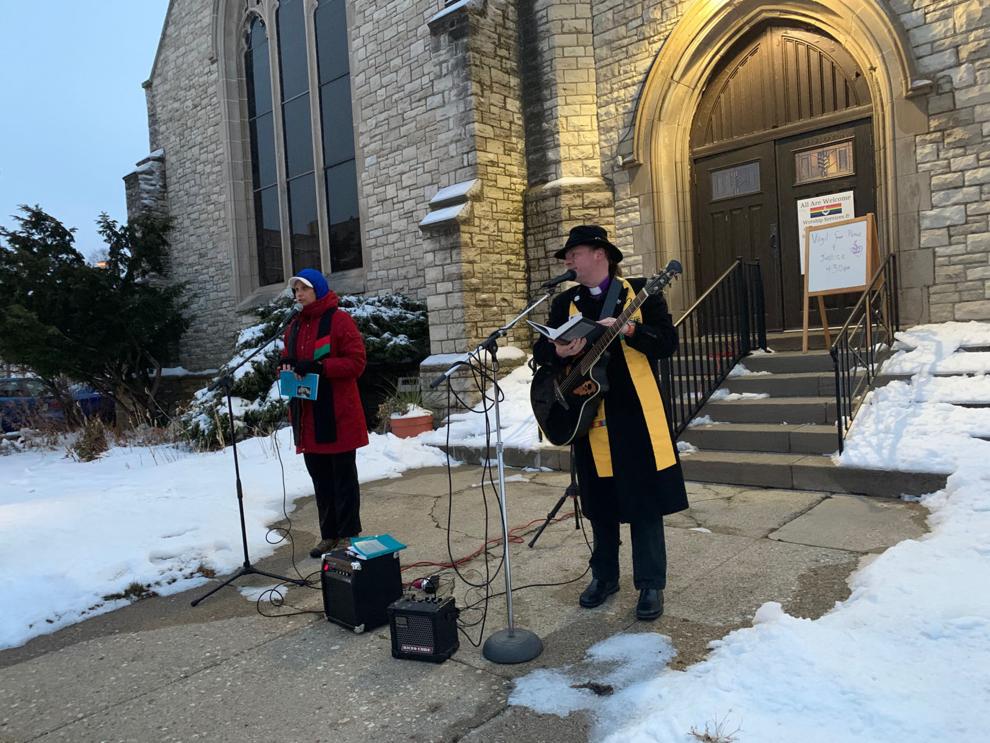 No justice, no peace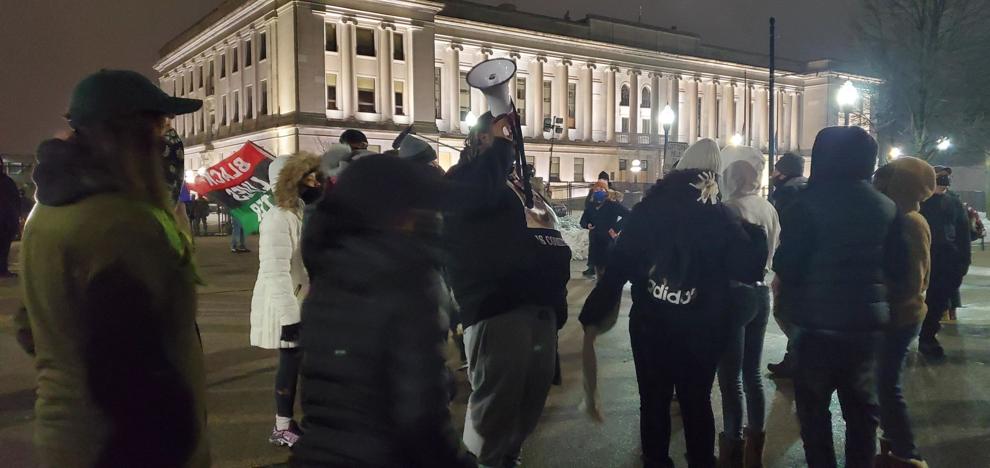 'Justice for Jacob Blake STILL' rally brings national speakers, calls for unity in action
Seeking unity in action, family, friends, organizers and the public gathered in Downtown Kenosha Saturday as part of the "Justice for Jacob Blake STILL" rally marking one year since the weekend Blake was shot by a Kenosha police officer.
Speakers from across the country attended, included Bianca Austin, the aunt of Breonna Taylor, who was shot and killed by police in her apartment in Louisville, Ky., in March 2020; Robin Williams, a former Marine and current police officer running for mayor in Houston; and Mr. Jolly Good Ginger, a self-proclaimed former racist now advocating against racial inequality.
Jacob Blake Sr., Jacob Blake's father, described the speaker list as a "melting pot," meant to show how far the message of the movement had spread.
"I refuse to take my foot off the throttle," Blake Sr. said, "This revolution is real. This fight is real."
He said the goal of the rally was to remind the community about what happened a year ago, and continue the fight for change.
"You can't forget," Blake Sr. said, "If you forget, you forget a human being."
Justin Blake, Jacob Blake's uncle, said the family is committed to getting justice, including the indicting and firing of the Kenosha Police Officer who shot Jacob, Rusten Sheskey,
"We packed our lunch," Justin Blake said, "We're here for the long haul."
Austin addressed the crowd, calling for improved police training and a rebuilding of police departments to remove officers who "think they're superior to us because they have on a uniform."
"What the hell is blue lives? Last I checked, blue lives is a uniform," Austin said, "It's time for our mayors, our police chiefs to weed these people out."
Umar Johnson, a national activist with a background in clinical psychology, criticized both Democrats and Republicans for using the Blake shooting as "campaign fodder."
Johnson was especially critical of President Biden, who he said exploited the Black vote and then failed to take any real action afterward.
"Where was the personal conversation with the Black community," Johnson asked, pointing out how the President reacted after the rash of violence against Asian Americans in March.
The rally Saturday was organized by Black Leaders Organizing for Communities, the Black Underground Recycling Program and Leaders of Kenosha.
Leaders of Kenosha, founded after the Blake shooting last year, has organized more than 70 events since, according to founder and executive director Tanya McClean, including marches, rallies and various civic engagement events.
Blake Sr. became emotional while speaking about the pain the shooting has brought to his family.
"What was taken from me was the ability to call my son and say, 'Let's get one of those gyro burgers,'" Blake Sr. said, pausing to steady his breath, saying his son would respond "Let's just go kick it, pops."
Looking to the crowd, he reiterated that the community had to be unified and ready to fight, raising his fist as his daughter read out a poem.
"We stand here united, make no mistake about it," Blake Sr. said.
WATCH NOW: Videos of Downtown march, protest April 25 in Kenosha
Watch now: Protesters call for firing of Kenosha police officer
Watch now: Kenosha protesters share demands before sit-in
Watch now: Demands of Kenosha protesters outlined
Watch now: Tanya McLean speaks ahead of Kenosha rally
Protesters lock arms
Whitney Cabal reads list of demands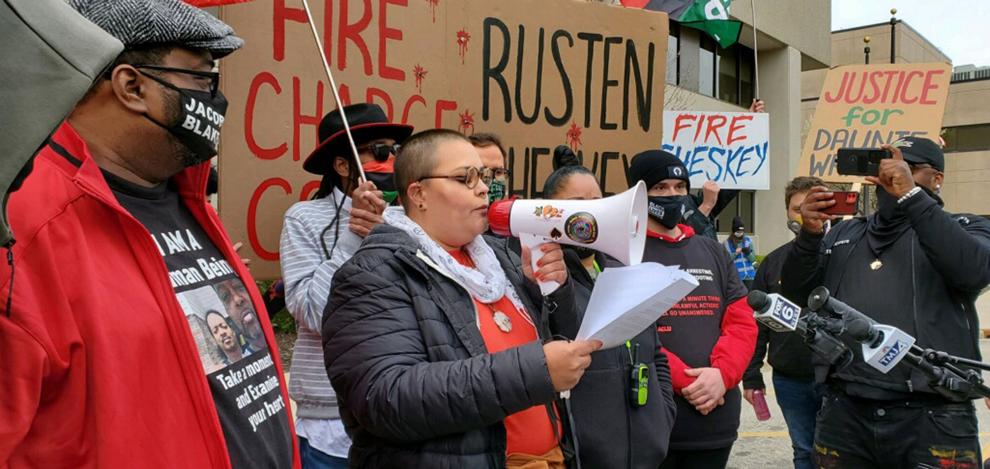 Justin Blake speaks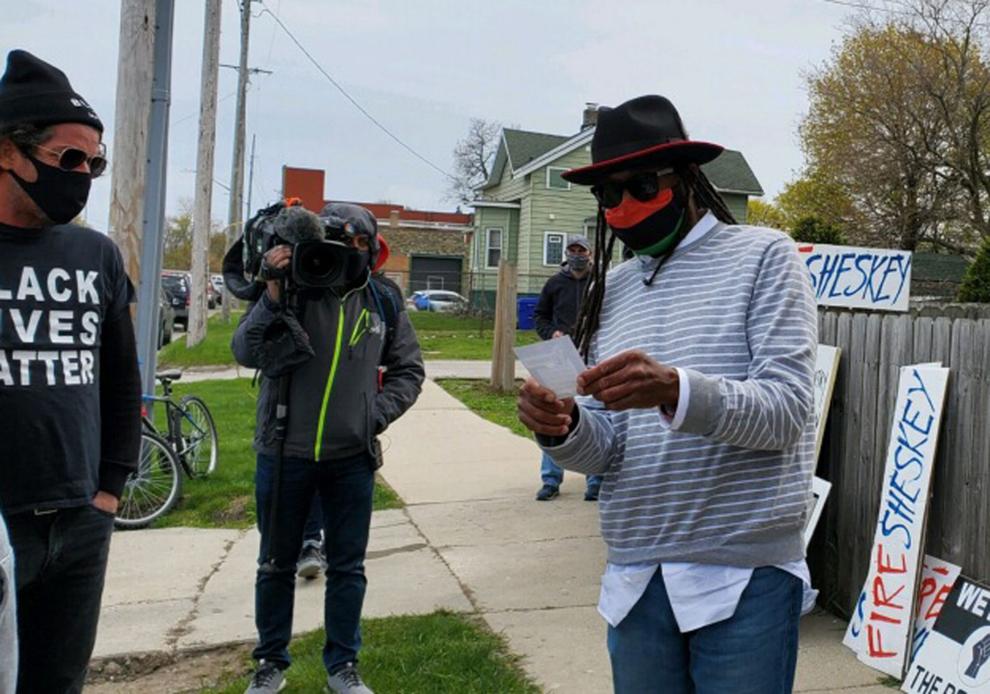 Jacob Blake shooting anniversary: Where do we go from here? Some progress charted, but many say there's a long way
One year has passed since that fateful week in August 2020. By now, most everyone knows what happened.
At about 5 p.m. on Sunday, Aug. 23, Kenosha Police Officer Rusten Sheskey, along with two other officers, attempted to take Jacob Blake into custody on a felony warrant involving a domestic incident with the mother of Blake's children. During the arrest attempt in the 2800 block of 40th Street, Blake ignored officers' orders to stay in place and walked toward a minivan, in which Blake's children were waiting. As Blake climbed into the van, Sheskey fired his service pistol seven times at close range, hitting Blake in the back and side of his body. Blake survived, but was left paralyzed.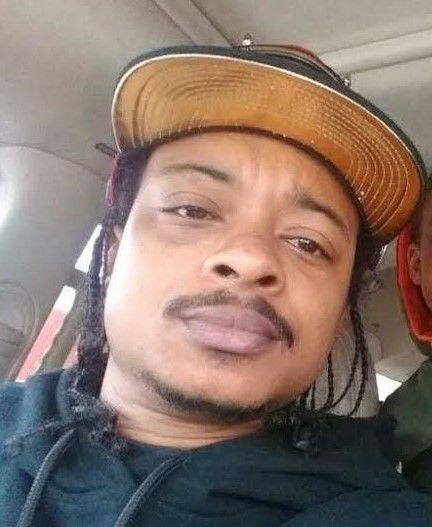 Sheskey told investigators that Blake had a knife and he worried Blake was attempting to kidnap a child. In January, Kenosha County District Attorney Michael Graveley declined to press criminal charges against Sheskey, a move that Blake supporters have continued to protest.
In the hours following the shooting, protests were held and, in the evening hours of Aug. 23 into early Monday morning Aug. 24, some protesters turned to violence and criminal damage. In the end, several businesses in and around Downtown and especially in the Uptown area were destroyed by fires. City heavy equipment, parked to protect public buildings, also were burned.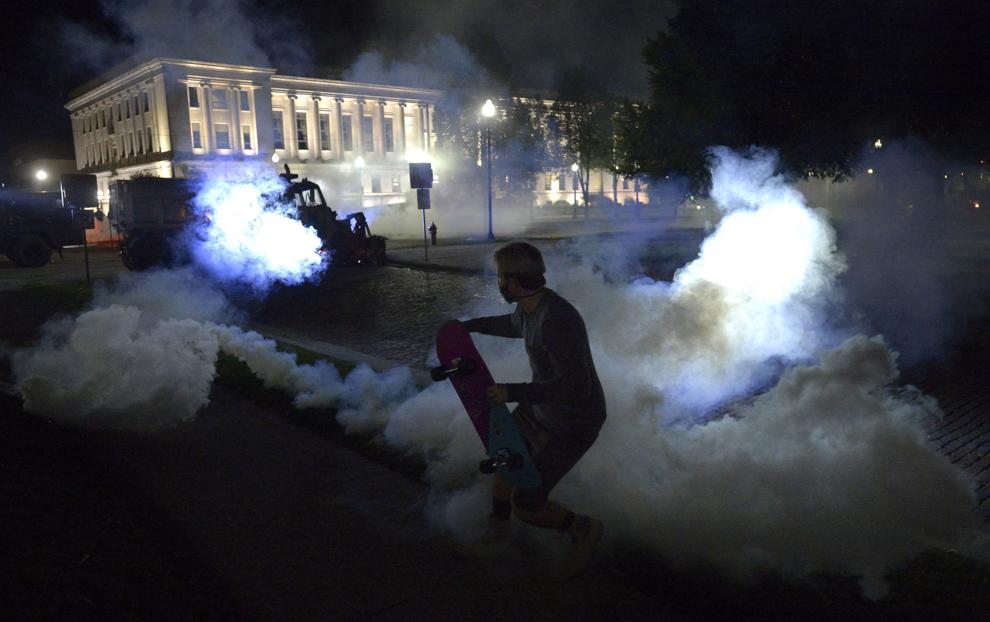 On Tuesday, Aug. 25, with armed civilian militias now roaming the streets, three protesters were shot. Two of the protestors were killed, after an encounter with a militia member — Kyle Rittenhouse, a 17-year-old from Antioch, Ill., Salem Lakes' southern neighboring community.
Academics, journalists and politicians continue to debate what enflamed Kenosha's incident, turning it into full-fledged civil unrest. Coming less than three months after the police killing of George Floyd in Minneapolis, the nation was hypersensitive to the continuing cases of people of color falling to the bullets of law enforcement.
But in a nation politically divided, there are millions fearful that their security has been compromised by those who would dismantle law enforcement.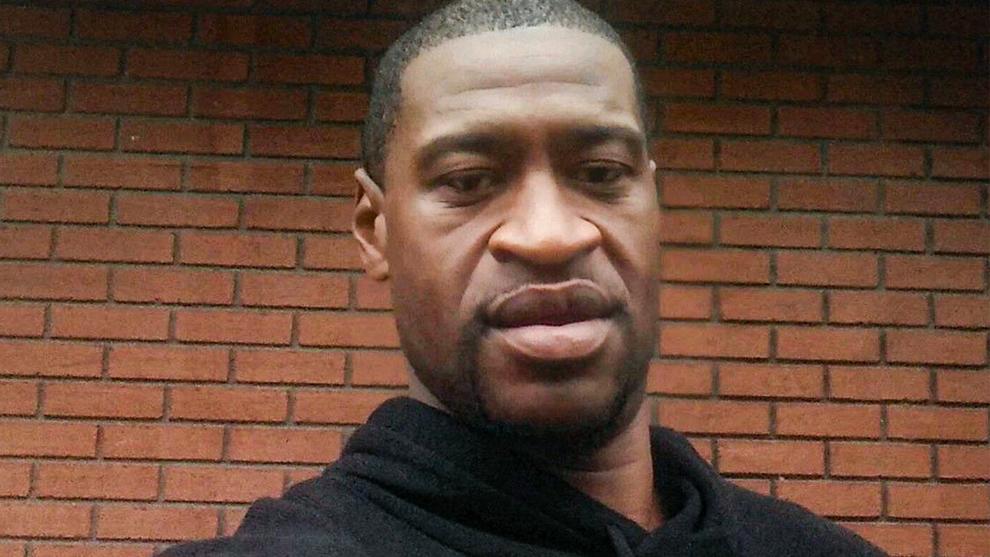 Also underlying the incident in Kenosha is an issue that has festered for generations in America's cities — disparity in income, disparity in opportunity and disparity in race.
"A rereading of the National Advisory Commission on Civil Disorders (Kerner Commission) report of 1968 reminds us that policing and social justice remedies have not evolved," says Len Iaquinta, a Kenosha native, WGTD radio program host and social critic.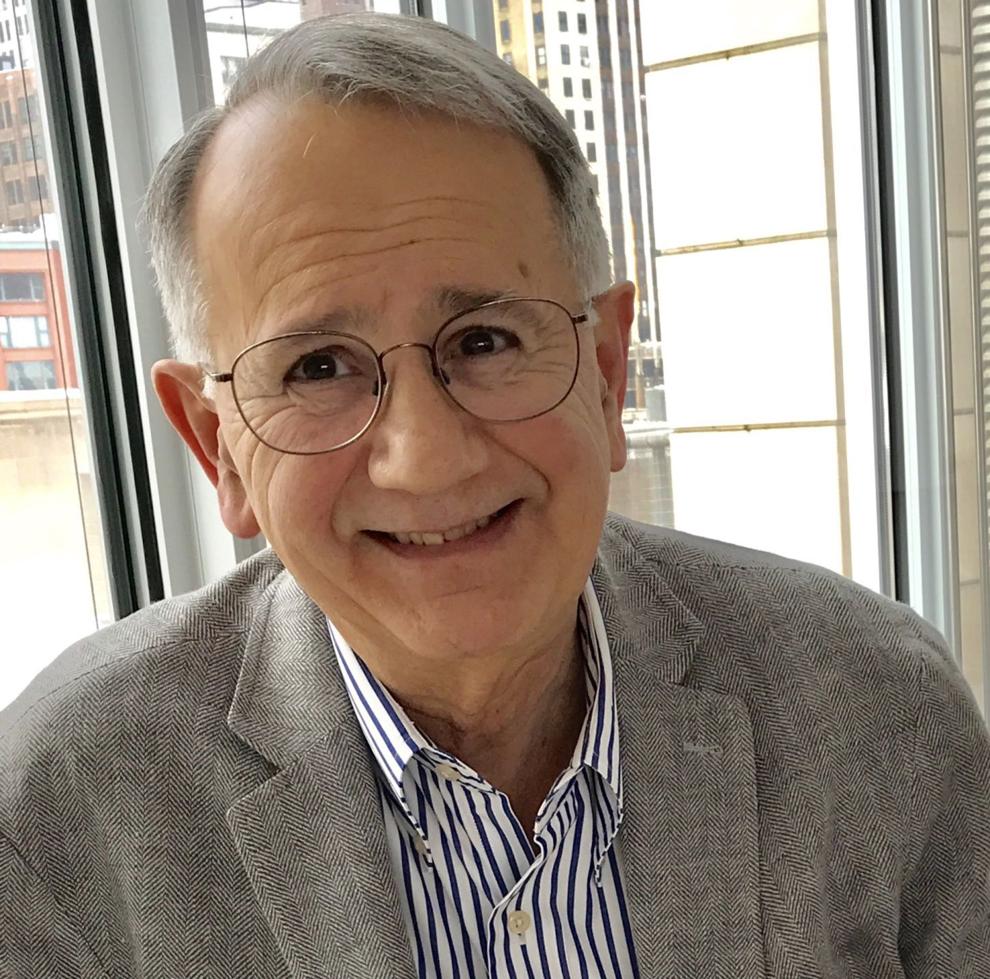 Iaquinta contends that the recommendations of that report that came in the wake of large scale social unrest in cities across America in the 1960s, had they been adopted, may well have made the civil disorder here less violent and have prevented deep-seated root causes.
Tanya McLean, executive director and founder of Leaders of Kenosha, also noted the social deficiencies that continue to fester.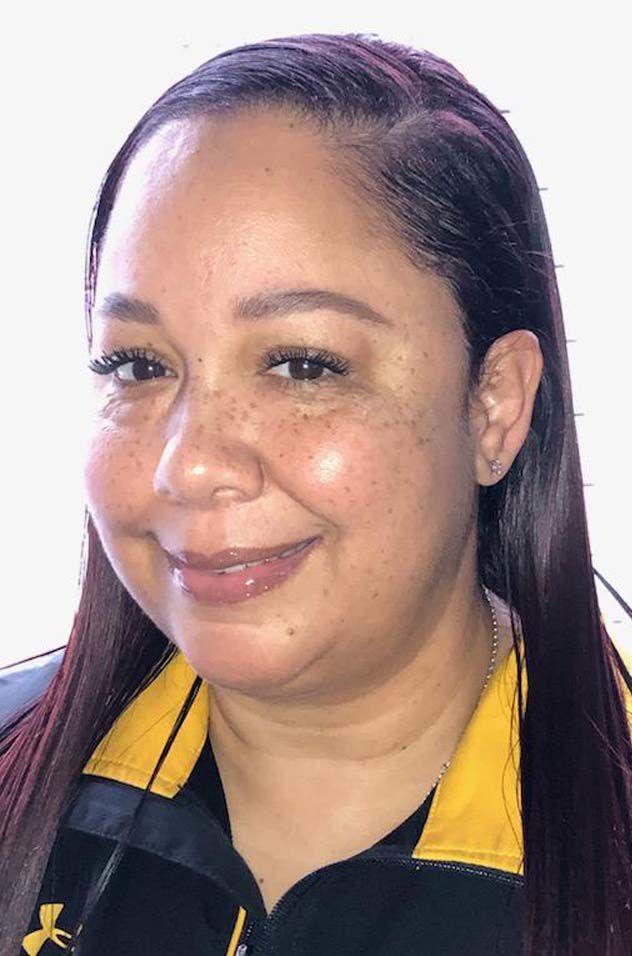 "What about all the underlying issues that lead up to all these things?" McLean said. "What about the food insecurities, what about the lack of housing, the income inequities and everything else that bubbles up underneath and leads to all these travesties? It's dead silent."
A year later, what has changed?
If you head Downtown on a weekend, you see a thriving business district, with bars, restaurants and event venues open and doing well after the double-whammy of a pandemic and the unrest. Images of boarded up windows seem a distant memory.
"The vast majority of citizens and merchants have shown the resilience, ingenuity and just plain old-fashioned skill (and will) in returning the community to a vibrant, interesting and enjoyable place to live or visit," notes Howard Moon, a retired Kenosha Unified superintendent and administrator. "The events of this summer especially, carried out without incident or trouble, have been almost exhaustingly enjoyable, what with the music fests, carnivals, sporting events, Kingfish games, jam-packed eateries all contributing to making Kenosha just a swell place to be."
But in Uptown, buildings lost to the riot and a fire just weeks before remain unreplaced. The failed Brassworks development also sits idle — a failure that predated the unrest. Yet the city and developers have ramped up plans to revitalize the district and residents await the results.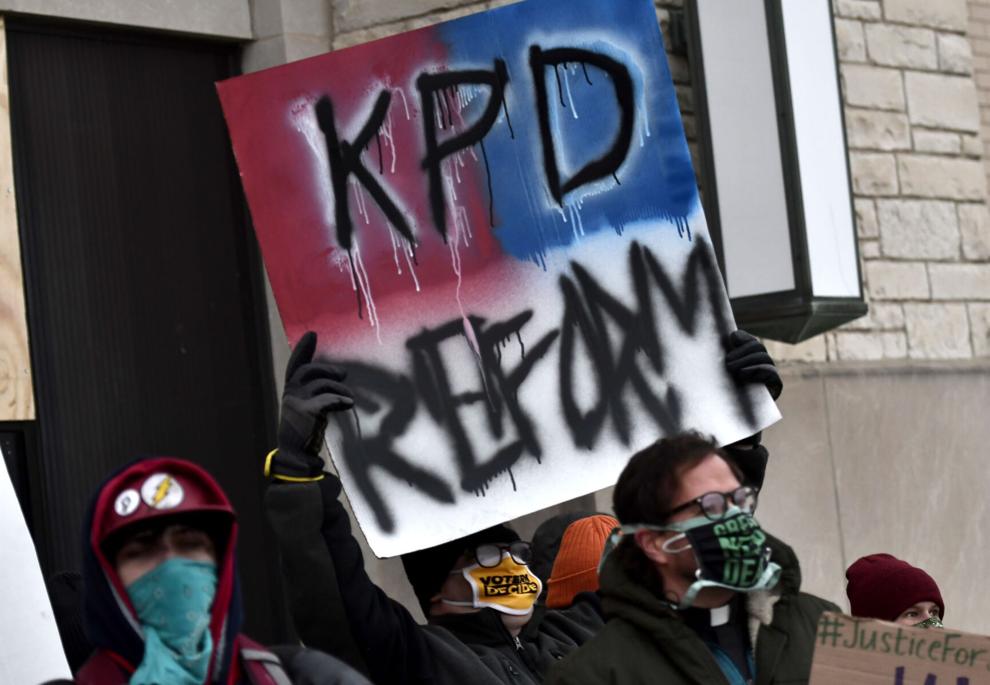 "The unrest, I believe, it was definitely a wake-up call for us to do something about the inequity in our community," said Krista Maurer, a business owner, teacher and president of Uptown Kenosha Inc., a business district formed to help promote and improve the neighborhood.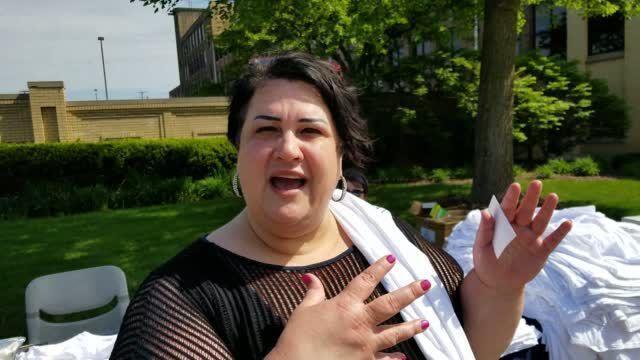 "There is such a wonderful coming together in Uptown with the residents, the school community, the social service community and the business community all together," Maurer said.
But what of those underlying issues of disparity? In that regard residents have a mix of perspectives.
"I don't think things have progressed. I think a bunch of promises were made to the community that we would see transparency, and that hasn't happened," said McLean. "It's still the same. I was part of the mayor's roadmap, one of the subgroups, and I was on the subcommittees for policy and procedure, we made recommendations and nothing. That was over two months ago.
"Basically all those listening sessions the community went out to was all for nothing," McLean said. "It's been a very frustrating process."
But Zachary Rodriguez, Kenosha County Board supervisor for District 8, says he sees progress being made, especially at the county level.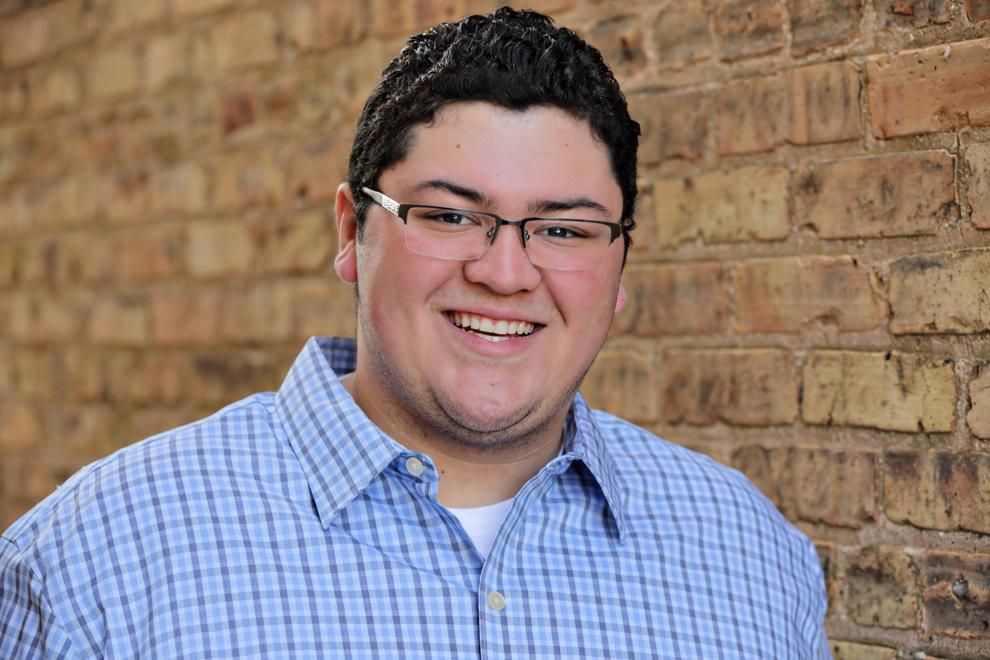 "As a community, we have identified our strengths and weaknesses and worked over the last year to address the weaknesses. County Government in particular, I believe, has taken great strides in addressing some of these issues," Rodriguez said. "One example is the approval of a resolution, which I co-sponsored, to equip our Sheriff's Department with body cameras. County staff worked diligently to ensure our deputies and corrections staff were equipped as early as this past April (something the City of Kenosha doesn't expect to have done until October).
"In addition to the implementation of the body cameras, Kenosha County has also implemented various new trainings for our employees," Rodriguez said. "Further, in the 2021 budget, my County Board colleagues and I voted to create the Racial and Ethnic Equity Commission. I am grateful that I was able to play a part in the formation of our newest commission's mission … (earlier this month) County Executive (Jim) Kreuser announced his nominees to the commission."
'Far from complete'
But many in the city contend much more still needs to be addressed.
"My sense is that we have made a good start, but we are talking about incredibly hard work that is far from complete," said Greg Berg, a Carthage College music professor and local radio host.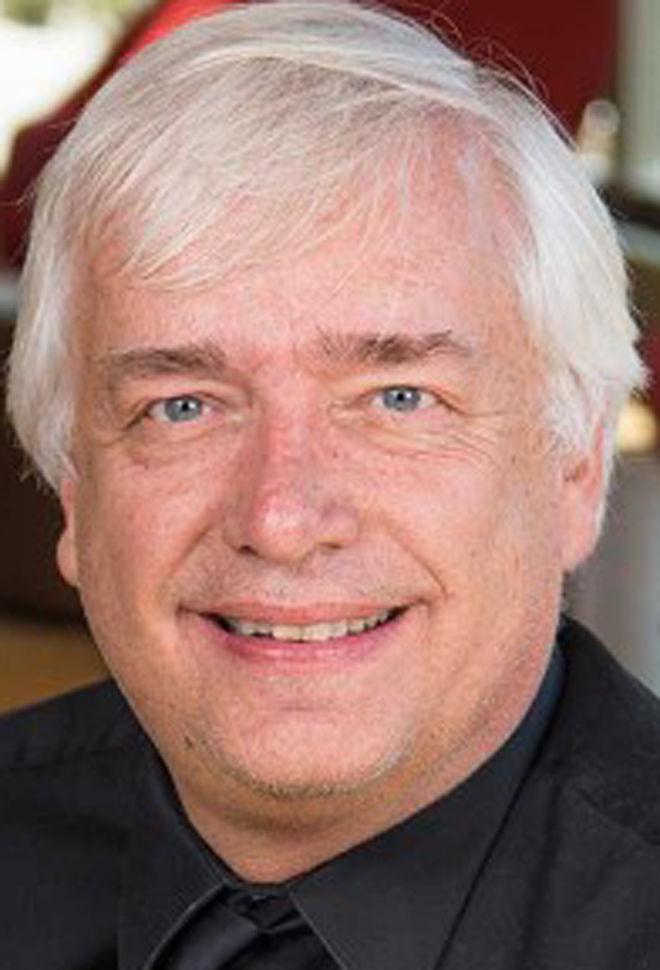 "I can't speak for what anybody else has learned, but one of the things I know I have learned is that being complacent about these issues is simply not an option," Berg said. "To be complacent is to be complicit."
Veronica King, adjunct professor of traffic safety at Gateway Technical College and former president of the local branch of the NAACP, said there has been some positive movement since a year ago, but more needs to be done.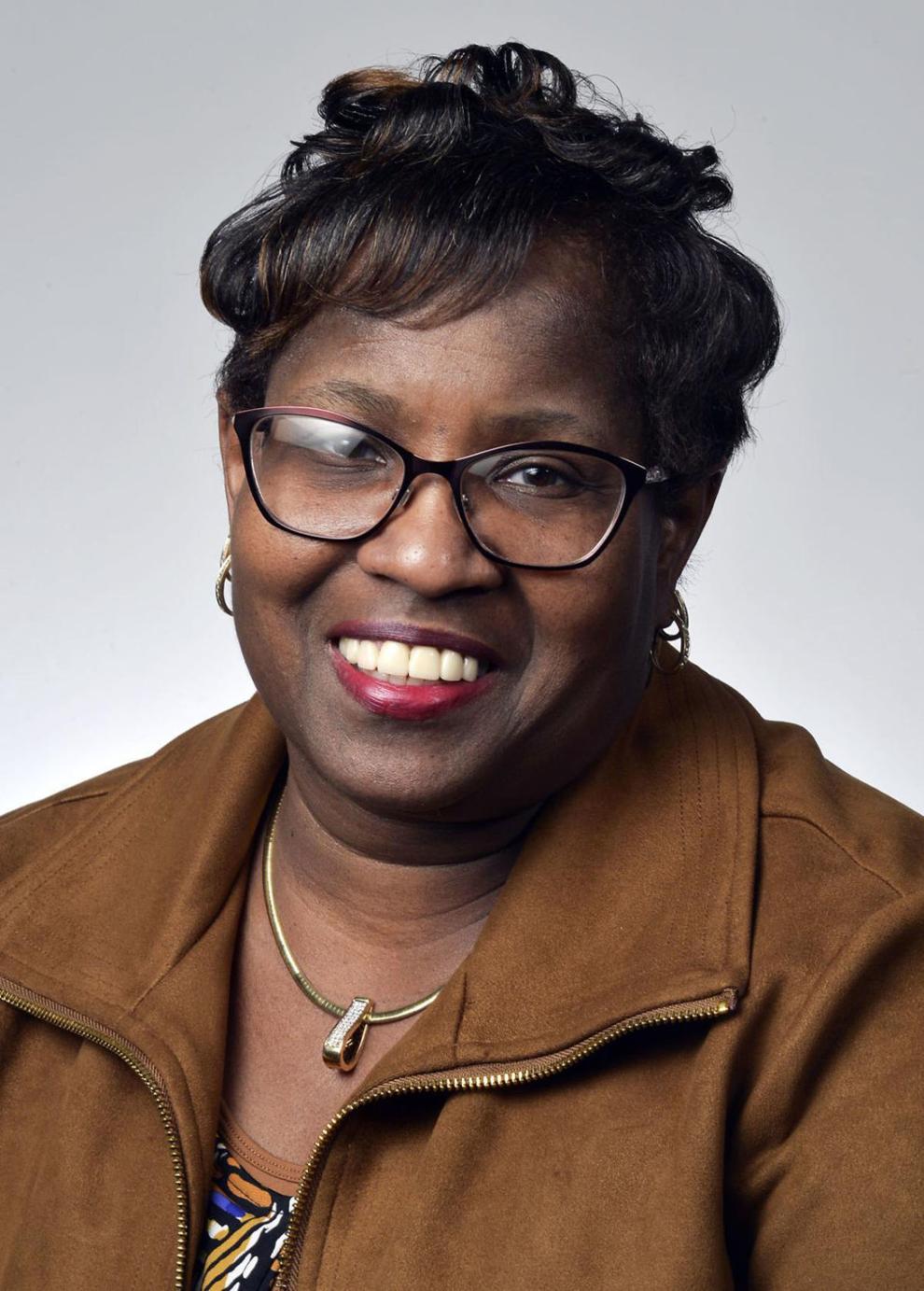 "(District Attorney) Mike Gravely and the Kenosha Unity Coalition has begun communication between agencies and criminal justice reform and there has been increased (racial) representation in the police and fire departments," she said.
"But, there is still a lot of room for growth and improvement ... (For example) local hospitals still do not have substance or mental health units, schools need to look at suspensions and expulsions for students of color, the DA's office could use some minority representation and increased (law enforcement) training could lead to fewer shootings.
"Finally, I would love to see Kenosha at the city or county level have an office of violence prevention," King said.
McLean, whose LOK group has been active in organizing events in the community, said change can only happen with rolling up the sleeves to work, not just paying lip service.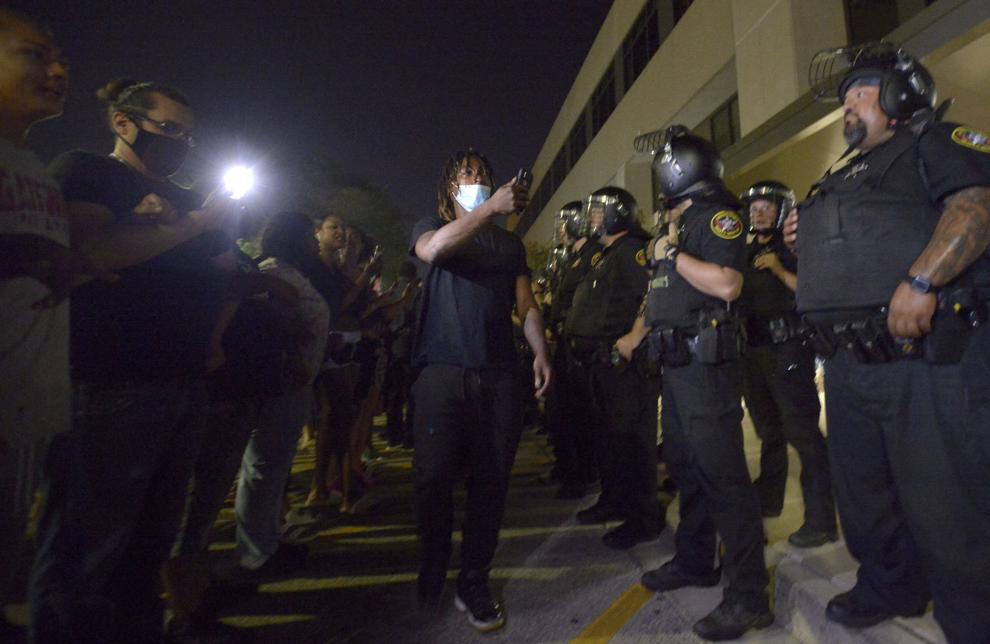 "The only way that change is really going to happen is to get out here and do it. It's more than just protesting," she said. "In order to really, really make change, we're going to have to really, really focus on the voting, the civic engagement in the community and really drilling in that if you're not a part of this process, then we're not going to have the change that we seek."
McLean contends that "We need to have transparency. This whole 'more of the same' is just not working. All that they're focused on is the Innovation Center. That's it. And gentrifying Uptown, because that's exactly what's happening."
This story has been updated since publication to correct the spelling of Krista Maurer's name.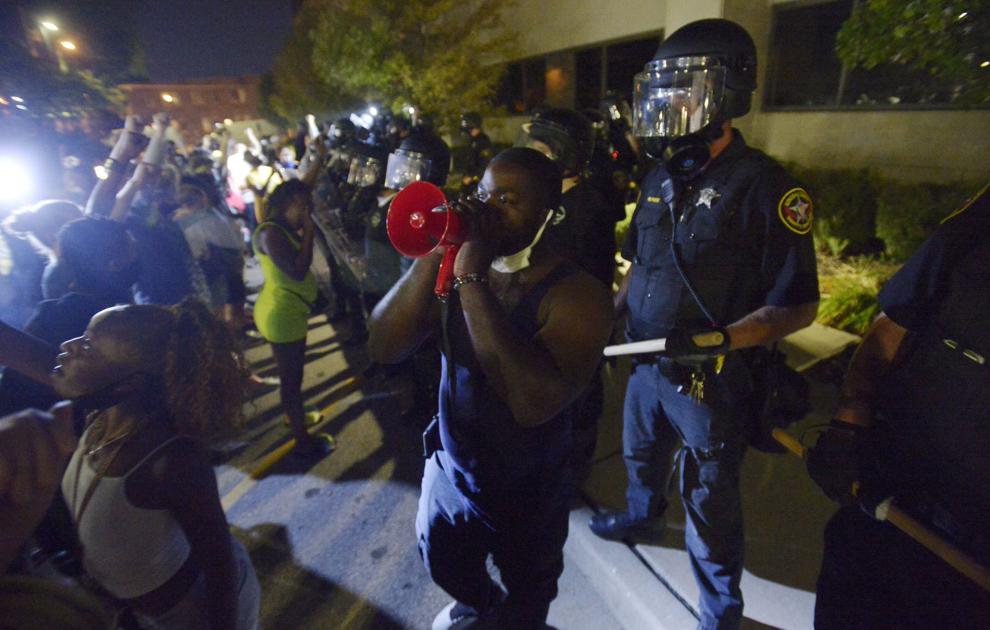 WATCH NOW: Businesses on the rebound; Some have moved, others still in recovery process following riots
In the chaos and riot-driven destruction on the nights following the shooting of Jacob Blake, damage to commercial and government property from Downtown to Uptown Kenosha was unquestionably extensive.
According to the latest data provided by Heather Wessling for the Kenosha Area Business Alliance, about 80 businesses were affected; 30 to 40 of which were totaled, leveled or severely damaged.
Relying on insurance, microloans from the Wisconsin Economic Development Corporation and donations, some have relocated and reopened. Others are still in transition or went out of business for good.
The following are recaps and updates for three businesses that have or are in the process of moving beyond the riots.
B & L Furniture
"The fires burned everything; burned it all."
This was what happened to B & L Furniture on the second night of riots and violence.
Desks, chairs, bookcases and lamps were gone in what seemed like an instant after vandals torched the furniture store at 1101 60th St., while others did the same to the nearby Department of Corrections Probation and Parole Office.
Re-living the night of the fires recently, store manager Scott Carpenter shared a photo of three people who had broken into the store starting the blaze by setting fire to a chair.
The next day, Carpenter drove to the site of the former store, by then reduced to a pile of bricks, glass and burned and melted furniture. "It was still smoldering and there was smoke — it was so hard, so hard," he said.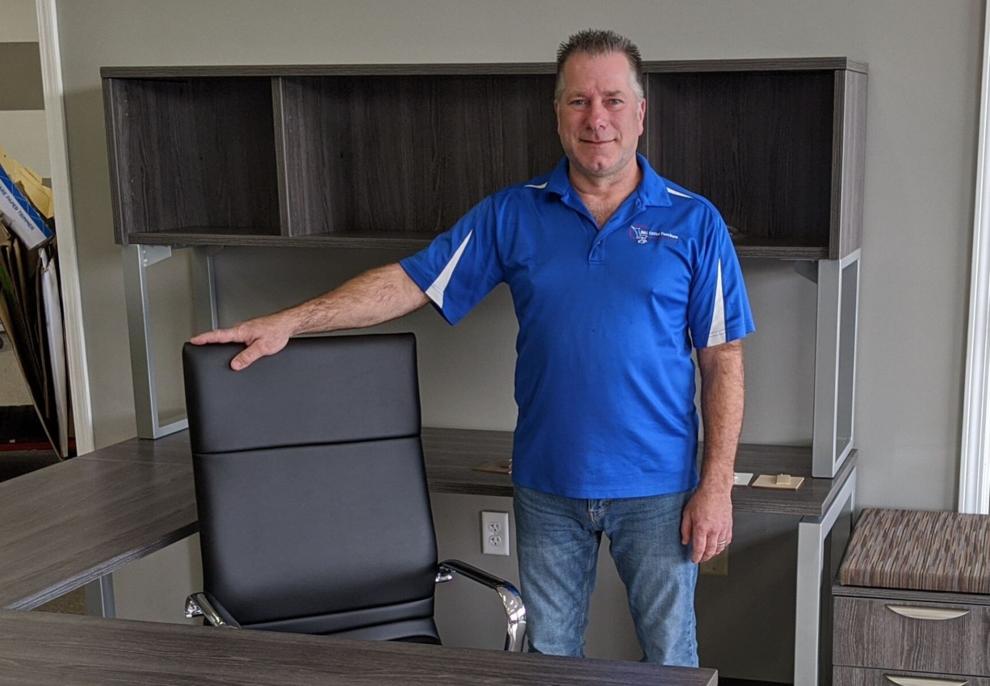 But with customer orders pending at the time of the fire, the owners had no choice but to move swiftly into new quarters. In October, the furniture store which had been in business for the past 42 years, moved operations to 7600 75th St., in the Kenosha Trade Park. "(Since re-opening) it's been a growing process. We are doing well and making it work. The hardest part is trying to get people to know where we're at."
While signage is prominent, the store is located on a side road north of Highway 50, making it easy to drive right by it.
Space is also a challenge, he said. "We went from 10,000 square feet to 4,000."
On the upside, Carpenter spoke of the outpouring of support from the community and assistance from B & L's longtime business vendors. "Our vendors really stepped up to extend terms and help get our (new) showroom set up."
To reopen and relocate B & L utilized insurance funds along with a microloan awarded by WEDC. "One dollar at a time adds up," Carpenter said.
Uptown Restaurant
Also rising like a Phoenix from the ashes is Uptown Restaurant.
Formerly located at 6134 22nd Ave., the restaurant, featuring Mexican and American food, was burned out along with most of the businesses in its block during the night of Aug. 24.
On July 28 the restaurant re-opened at 4003 75th St., at the former Hungry Head sandwich shop site, in part utilizing a microloan through the Wisconsin Economic Development Corporation.
While most everything inside the original restaurant was a loss, Yolanda Hernandez was able to rescue a large framed poster displaying images of Uptown storefronts through the history of the area. "We found this when we dug through the ashes," she said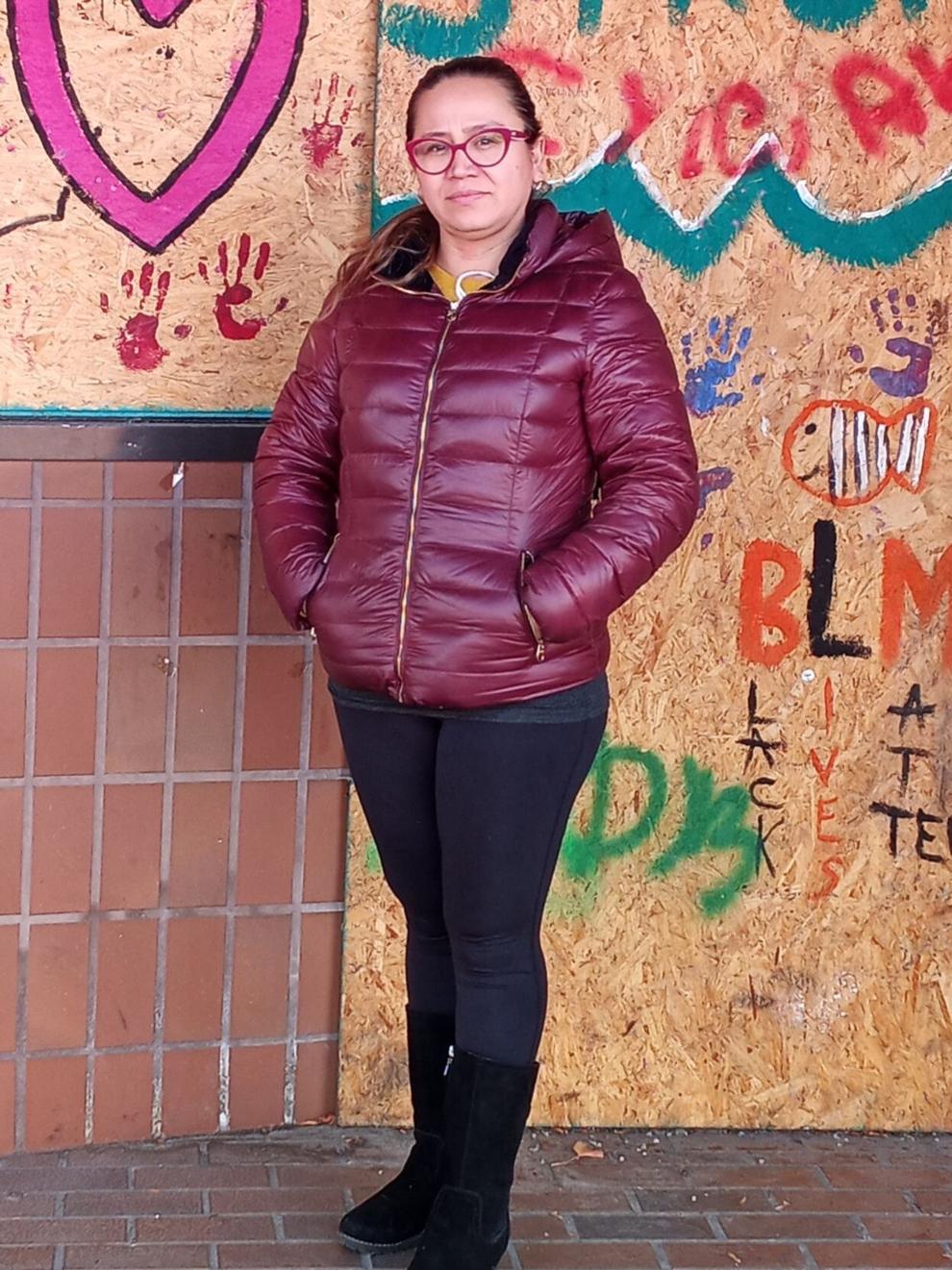 The new restaurant is temporary until one can be built in a residential-business development planned for 63rd Street and 23rd Avenue, she said.
Plans to re-open in February were delayed by problems with a building contractor and challenges of acquiring supplies and appliances in the current market, she said.
They have expanded the menu to include more Mexican dishes and extended hours from 7 a.m. to 3 p.m. to 7 p.m. to 7 p.m.
A couple weeks before reopening, Hernandez was upbeat about the relocation of her six year-old business.
"It was very, very sad but something exciting is coming," she said.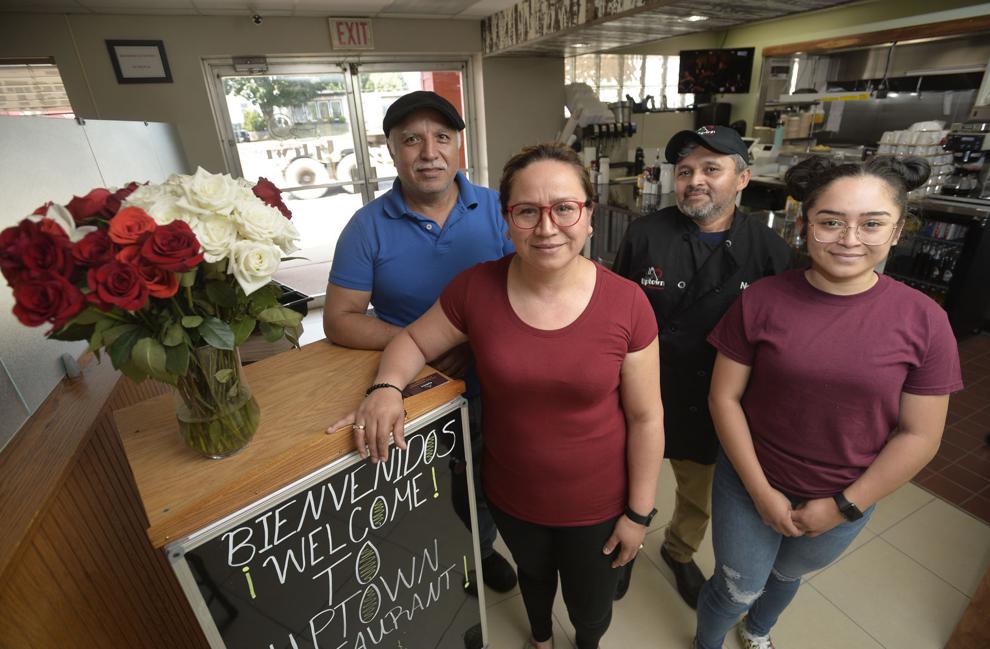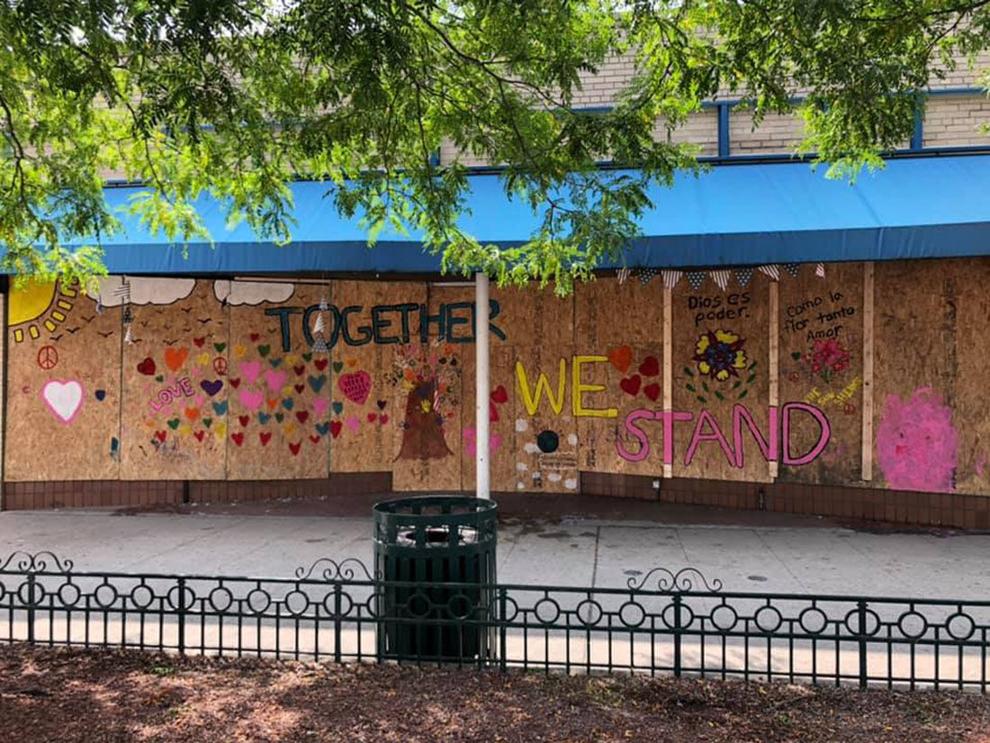 Car Source
Few images from the riots are as raw as those capturing flames engulfing cars and trucks in the Car Source lot, in the 5800 block of Sheridan Road on the night of Aug. 23.
A fire started in the back on on SUV raced through dozens of vehicles, most of whose windows had already been smashed by rioters.
Flames rose high enough to melt the sidewalk marquee of Bradford Community Church, Car Source's next door neighbor to the east.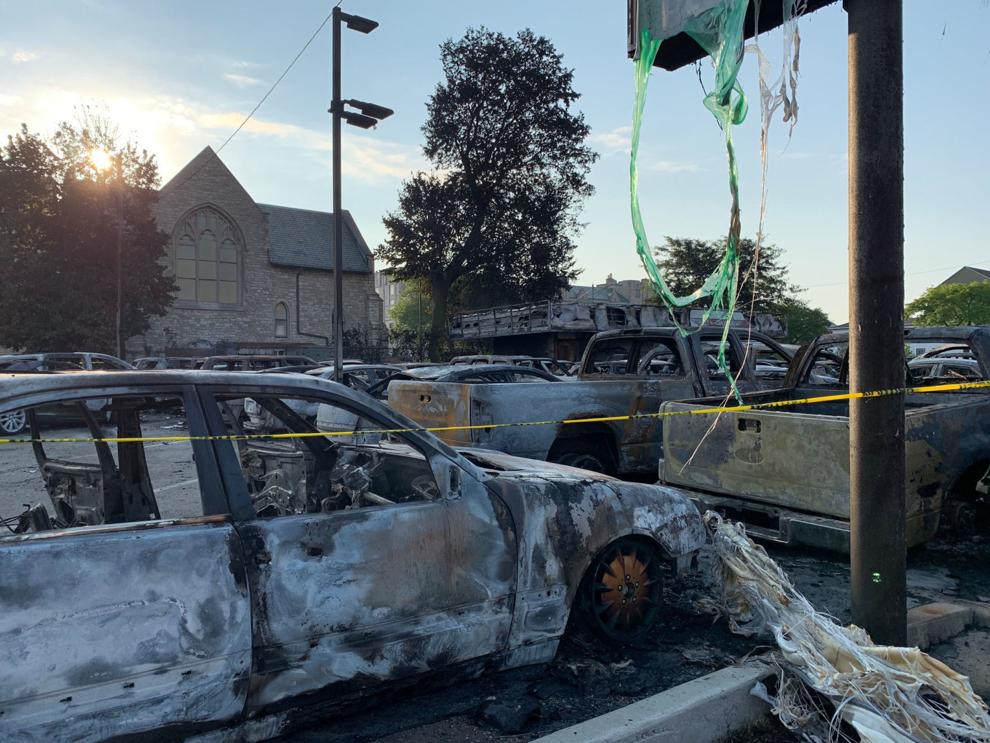 Those watching feared massive explosions of gas in the tanks; some worked to prevent the church building, which abuts the property, from also going up in smoke.
Two days later, on Aug. 25, when militia groups answered a social media call to come to the city, some militia members — including Kyle Rittenhouse, accused of shooting three people, killing two that day — gathered at the Car Source garage on Sheridan directly across the street from the burned lot.
Car Source owners estimated close to 200 vehicles were lost at its three properties to a tune of some $2.5 million in damages.
As of July 2021, Car Source is back in business at its two retail locations and one service shop, also on Sheridan Road.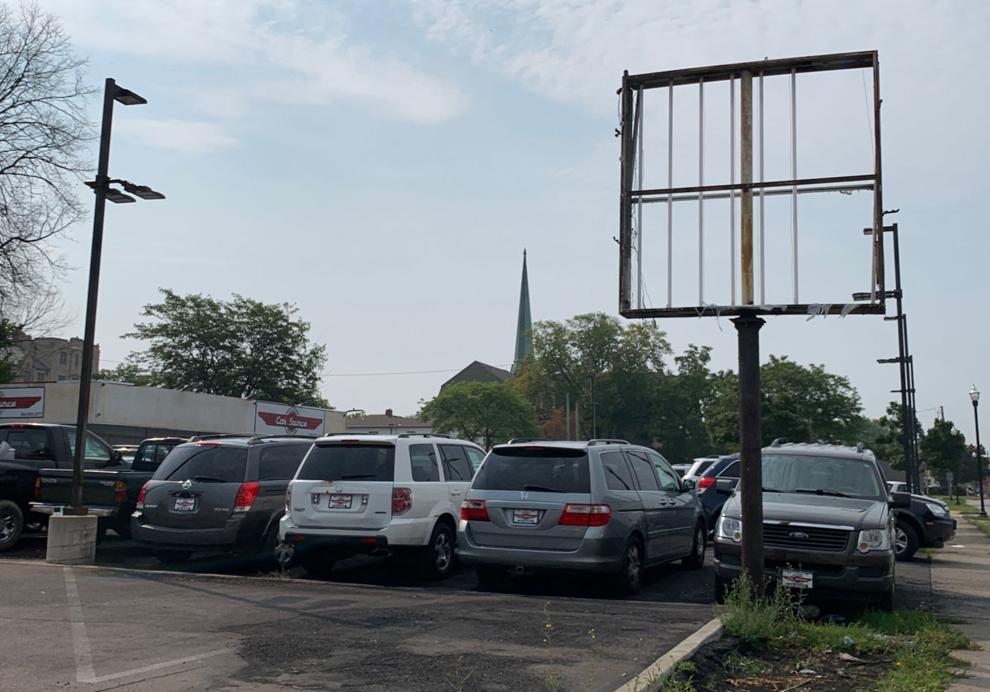 When asked for an interview for this story, co-owner Anmol Khindri said that cleanup and business restoration took "five or six months." He added that he did not want to go over the events of last year's difficulties. "I'd rather not talk about that; it's just time to move on."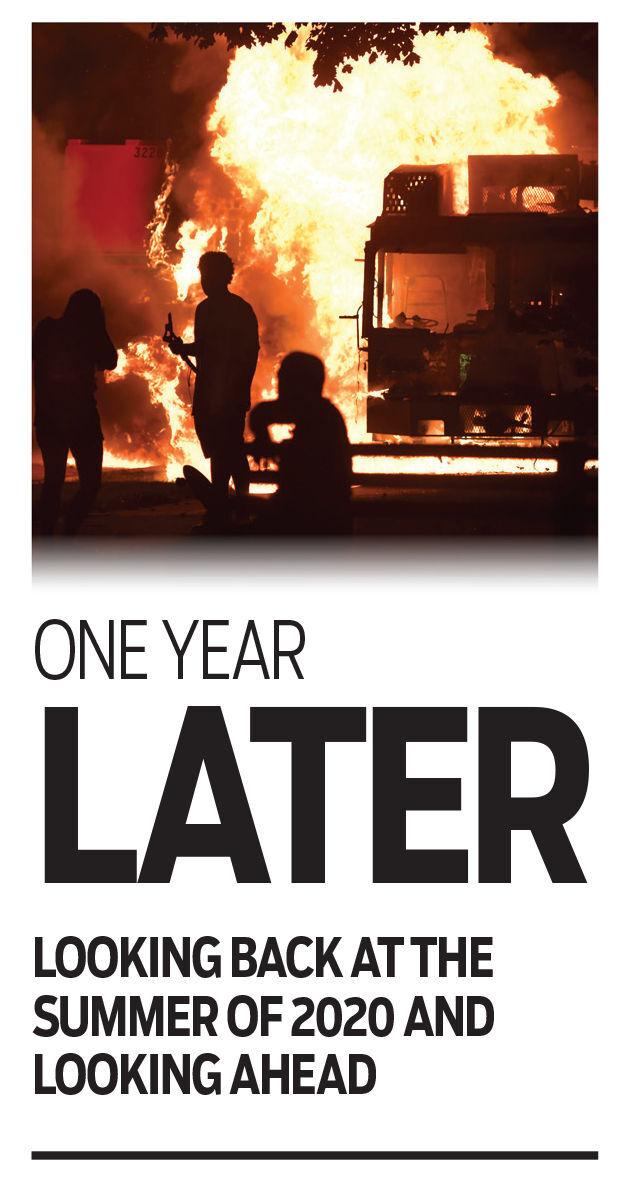 WATCH NOW: Scenes from Uptown Kenosha on Aug. 25, 2020
SCENES FROM UPTOWN TUESDAY MORNING
SCENES FROM UPTOWN TUESDAY MORNING
SCENES FROM UPTOWN TUESDAY MORNING
SCENES FROM UPTOWN TUESDAY MORNING
SCENES FROM UPTOWN TUESDAY MORNING
SCENES FROM UPTOWN TUESDAY MORNING
SCENES FROM UPTOWN TUESDAY MORNING
LOOKING BACK: Scenes from Uptown on Aug. 25
SCENES FROM UPTOWN TUESDAY MORNING
SCENES FROM UPTOWN TUESDAY MORNING
SCENES FROM UPTOWN TUESDAY MORNING
One Year Later: Movement afoot in key Uptown rebuilding projects
There isn't much to see just yet, but in the not-too-distant future, the rebuild in the Uptown district of Kenosha is going to start taking shape.
And that could just be the start of what may be a flurry of activity in the months and even years ahead.
Three City of Kenosha officials, including Mayor John Antaramian, spoke last week about the state of affairs in Uptown, an area ravaged by the riots and civil unrest last summer. But it also is an area that was long struggling before the unrest. A fire just weeks before the riots leveled a storefront on the east side of 22nd Avenue. And, off 63rd Street, the failed Brassworks development sits mostly idle.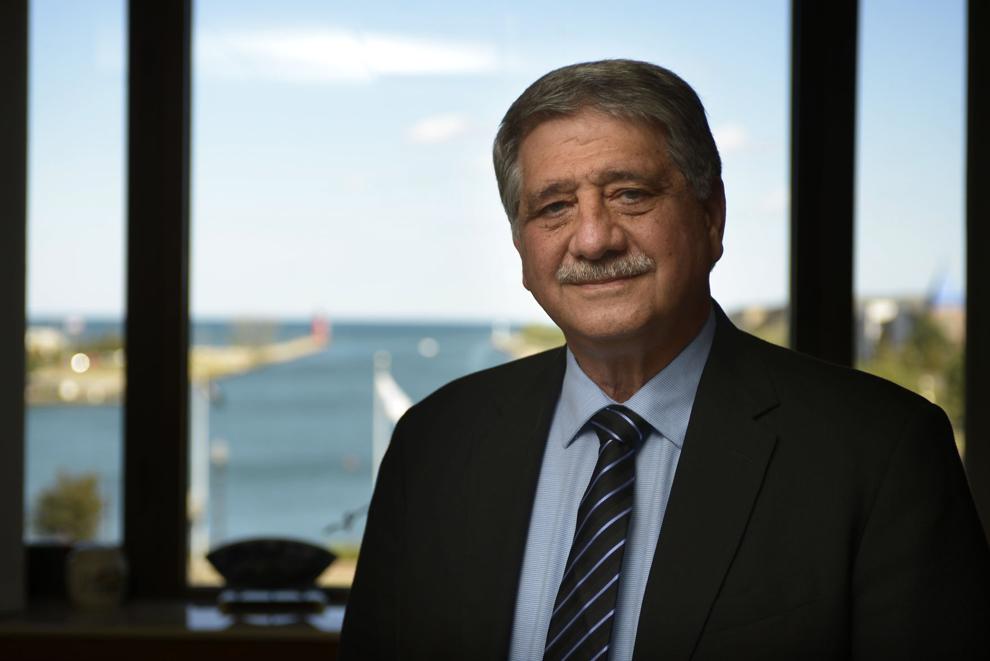 With the anniversary of that devastation in the wake of the shooting of Jacob Blake last Aug. 23 now upon us, city officials are looking straight ahead at what's coming next.
"I think it's very important for the community to see that everyone is moving forward and trying to make things happen and improve things," Antaramian said.
At the core of the rebuild is the proposed multi-million dollar housing development known as the Uptown Lofts, a project led by Dane County-based developer, Gorman and Company. That is planned not only to include 107 apartments and townhomes, but also in the plans are 20,000 square feet of retail space in the area on 63rd Street between 22nd and 23rd avenues.
Antaramian said the mixed-housing development will include residents in the 30 to 80% of the area's median income.
"It's a mixture of incomes," he said. "It's going to help in the sense of making sure people have quality housing at affordable prices."
Antaramian said demolition of the buildings destroyed by the riots is expected to happen within the next 60 days.
Once that happens, then the public will start to see some immediate change in that area, Community Development Director Tim Casey said.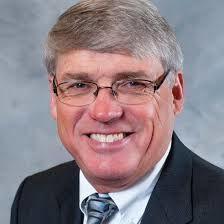 "We anticipate things moving forward quickly," he said. "I think people are going to be surprised at how much happens and how quickly. We believe there are going to be additional opportunities in the area as well."
"There's a lot of interest from individuals who want to help improve our community and improve the area that got damaged," he said. "I think you've seen that with Gorman coming in.
"I think you'll see other types of things happening at the same time, which will be a major improvement for the Uptown area. I think you'll see a lot more happening in the Uptown area over the next couple of years."
Gorman hopes to break ground yet this fall and have the project completed sometime next year. City Development Coordinator Brian Wilke said Gorman has submitted its request for a formal conditional-use permit and a rezoning application, which soon will head to the Plan Commission and then the City Council for approval.
Another aspect
But the residential piece is just one part of the project, as plans were announced last month that the former Brown National Bank Building, 2240 63rd St., soon will be at the center of the Uptown district.
Representatives from the city's colleges and universities — UW-Parkside, Carthage, Herzing and Gateway Technical — plus three community-based partners plan to occupy the building to provide a number of resources for young people in and around Uptown.
The city purchased the building from Tirabassi Investments in Kenosha and is working with Clark Dietz Engineering and Partners in Design Architects, both of Kenosha, to transform the old bank to fit new needs, Casey said.
"(We're working on) developing the specifications for rehabbing the building systems and working with all those partners, looking at what we want in terms of finishing the building, the space of the building to accommodate all the youth-oriented programs that we're going to have there," he said.
Casey said the hope is to have occupancy in that building, which hasn't been used as a bank the last seven to eight years, by April or May of 2022.
There's still some moving parts to take into consideration before that happens, he said. The work will be publicly bid because it's owned by the city.
"Getting it rehabbed completely is a little longer timeline right now just because of all the kinks in the supply chain with COVID," Casey said. "Some of the lead times, things like heating, ventilating, air conditioning equipment and other things, the lead times are longer than they have been."
At a press conference last month, the Wisconsin Housing and Economic Development Authority announced that state and federal tax credits of $886,000 would be allocated to the $25 million project. Additional funding will come from the city.
Joining Gorman as leads on the project are Lutheran Social Services of Wisconsin and Upper Michigan, along with One 5 Olive, a Milwaukee-based real estate development and investment company.
Building timeline
With respect to all the other damaged or destroyed buildings that may or may not return, Wilke said it's hard to put a timeline on when that all will happen.
There's a number of factors there, and how long the process takes from pulling a permit to getting city approval to the actual construction depends entirely on the situation.
"It really is almost site and building dependent," Wilke said. "There really is no hard and fast rule. You figure about a year, but it depends on what the damage was. Some insurance companies work quickly, some you sit there for a year or plus in litigation trying to get your insurance money. At the end of the day, it's just not worth rebuilding in some cases."
Wilke said his office hasn't received any word on other rebuilding plans from the destruction, but when that time comes, the staff is ready to assist.
"We're at the ready for any sort of those redevelopment sites that come back to us and (we) try to work with everyone we can to get back and rebuild," he said.
Sheriff Beth: Body cameras, bias training came out of unrest
Public outcry following the Jacob Blake shooting in August, 2020, helped speed up an in-progress plan to purchase body cameras for the Kenosha County Sheriff's Department, Sheriff David Beth said.
The incident helped sway the opinion of those in county government and law enforcement who were not convinced it was a needed expense.
"Truthfully, I would say I was even one of those people, being more old-school," Beth said. "But, now that we have them and they're working very, very well documenting most everything that we do, I think it's a huge benefit to our staff."
The County Board approved the purchase of the body cameras as part of its 2021 budget and they have been in use since April.
"In a lot of ways the body cams have already paid dividends for us," Beth said. "They are showing what actually did happen, rather than what someone said happened."
The implementation of use of body cameras added $435,450 to the budget as part of a $2.3 million six-year contract that will refresh the equipment every three years. Sheriff's Capt. Justin Miller said the cost included the equipment and outfitting, the technical components as well as cloud storage. The estimated the annual cost for the equipment and upkeep is roughly $380,000.
The Sheriff's Department purchased 284 body cameras to be worn by all sworn personnel, in addition to all detentions and corrections staff. Policies were adopted that, among other things, spell out when the camera needs to be turned on, when it can be off and who will have access to it.
As part of the contract, new uniforms made specifically to hold the body cameras will be purchased. Some existing uniforms and vests were sent out to be retrofitted for use with the cameras — which look much like a cellular phone.
A demonstration of how the cameras are used, the connectivity to the squad and the various triggers that automatically turn the cameras on — such as the opening of a squad car door, took place prior to a County Board meeting in May.
'Solid' plan in place
Beyond the body cameras, Beth said the Blake shooting (which did not involve the Sheriff's Department) and the civil unrest and riots that followed (during which the Sheriff's Department did play an active role provided "lessons" on how to respond to a large-scale crisis situations.
"We now have a solid operational plan to handle very large-scale response efforts," Beth said, adding it includes protocols for engaging and working with local, state and national law enforcement agencies and the National Guard. "It was a learning opportunity for us."
It also led to implicit-bias training and additional opportunities for community discussions geared at improving the relationship between law enforcement and the public.
"On a personal level, it gave us a chance to look at life through other people's eyes," Beth said, who himself attended a Fair and Impartial Policing supervisory-level training session offered by Gateway Technical College. "I think it brought about an awareness and opened up a lot of doors for people to have discussions on a variety of issues. It's a great starting point."
Beth said it is an effort that will need to be ongoing in order to affect change.
Damage to County buildings not yet complete one year after riot
The still broken windows of the Kenosha County administration building are a stark reminder of the destruction of public property sustained during riots that followed the shooting of Jacob Black one year ago.
The administration building, the historic County Courthouse and the Public Safety Building were all significantly damaged prior to a metal barricade being erected on Aug. 25, a year ago. The barricade remained in place until Sept. 10.
Damage to the buildings included broken glass and windows in all three buildings. Window replacement cost for the Public Safety Building and Courthouse was estimated at $16,000. Courthouse doors and frames were also damaged. The door, door frame and metal trim on the front canopy of the Public Safety Building was also damaged and was replaced.
"The courthouse does actually have the windows and doors complete," Kenosha County supervisor William Grady told County Board members during an update in late July.
An estimated $60,000 in damage was sustained by the administration building, which houses the County Board chambers and the offices of the County Executive, Clerk, Treasurer, and Register of Deeds.
Facilities manager Mike Schrandt said several extenuating circumstances delayed repair work. State law mandates that work is competitively bid out when it exceeds $25,000. Additionally, KCAB is a historic building. To competitively bid it, specifications had to be written by a consulting engineer with historic building expertise.
Options, such as using bulletproof glass, were explored as a means to increase safety, but deemed unfeasible due to the weight and dimensions as five large-pane windows, 80-square feet in size, were broken.
"What did come from the (exploration) was the ability to use glass with a reinforced membrane over it," Grady said. "It had been done at another building in this downtown campus and during the disturbance they were not able to penetrate the building.
Grady said work to replace windows in the administration building is set to begin the week of Sept. 6.
Grady said the same membrane will be applied to the new glass in the other buildings as well.
All repair work is expected to be complete later this fall.
WATCH NOW: Return of the Kenosha Department of Corrections facility burned during local riots a year ago in the works
Wisconsin Department of Corrections officials say they are working with the owner of the site of the former Kenosha DOC facility on 60th Street that was burned down during the unrest last year on a new lease that would require future State Building Commission approval.
John Beard, director of communications for the DOC, said he is uncertain how long the process would take or when the Probation & Parole office would be opened.
Linda Thomas, who works for Randy Pulera, the lot's owner, said they have been talking with the state since the building was destroyed.
"We are going to rebuild," Thomas said, "The sooner the better."
According to Thomas, the new building will be about 10,000 sq. ft., 8,000 of which will be used for the DOC offices. The rest will be used as storage by Pulera, but will also offer space for the DOC to expand its offices in the future.
"It's been a year," Thomas said, "We'd like to break ground and get started."
In August of 2020, after the shooting of then 29-year-old Jacob Blake by Kenosha Police Officer Rusten Sheskey, rioting in Kenosha's Uptown caused damage to numerous businesses and buildings, including the Probation & Parole Office on 60th Street, which was completely destroyed by a fire.
Due to the ongoing COVID-19 pandemic, no one was working in-person at the facility, and no one was injured in the fire.