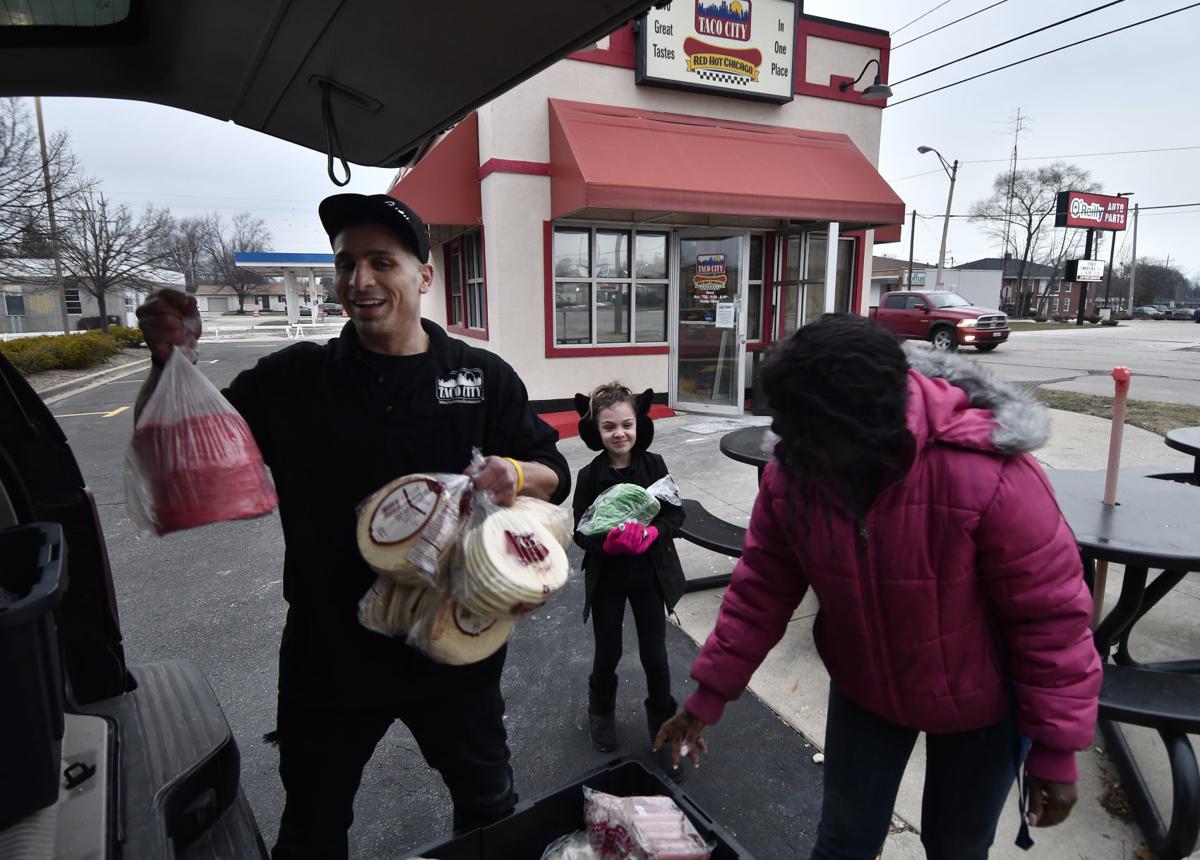 "God is working his magic."
That was Arnetta Griffin's reaction as she began to add donated meat to her daily menu for the homeless.
Griffin, owner of God's Kitchen, a nonprofit agency established in June 2017, has been able to expand her menu to include chicken, beef, pork, lamb, steak and a variety of other items thanks to a major donation and commitment by Taco City, 8022 22nd Ave.
"It's a way for Taco City to give back to the community," said owner Dante Pignotti. "I did some research and found out what (Griffin) is doing. I was happy to donate it to God's Kitchen."
Last Thursday, when the Kenosha News reported on the donation, 80 people came to the ELCA Outreach Center, 6218 26th Ave., for a lunch of Italian beef and french fries.
Griffin said she had enough that day and thanked the community. "Our community is fantastic, coming together and helping,' she said.
She also made it a point to thank Model Market, 2327 54th St., Kenosha, for volunteering to cut the meat for her meals.
In addition to weekday lunches at the Outreach Center, Griffin passes out nightly dinners in the Uptown neighborhood near 60th Street and 22nd Avenue.
"God put it in my heart to do this," Griffin said. "I make the food and pass it out to whoever is hungry."
Griffin is planning to offer a Christmas dinner from noon to 3 p.m. on Dec. 22 at St. Luke's Lutheran Church, 6700 30th Ave.
In addition to food, she said she is always looking for winter clothing for the homeless to pick up at her meals.