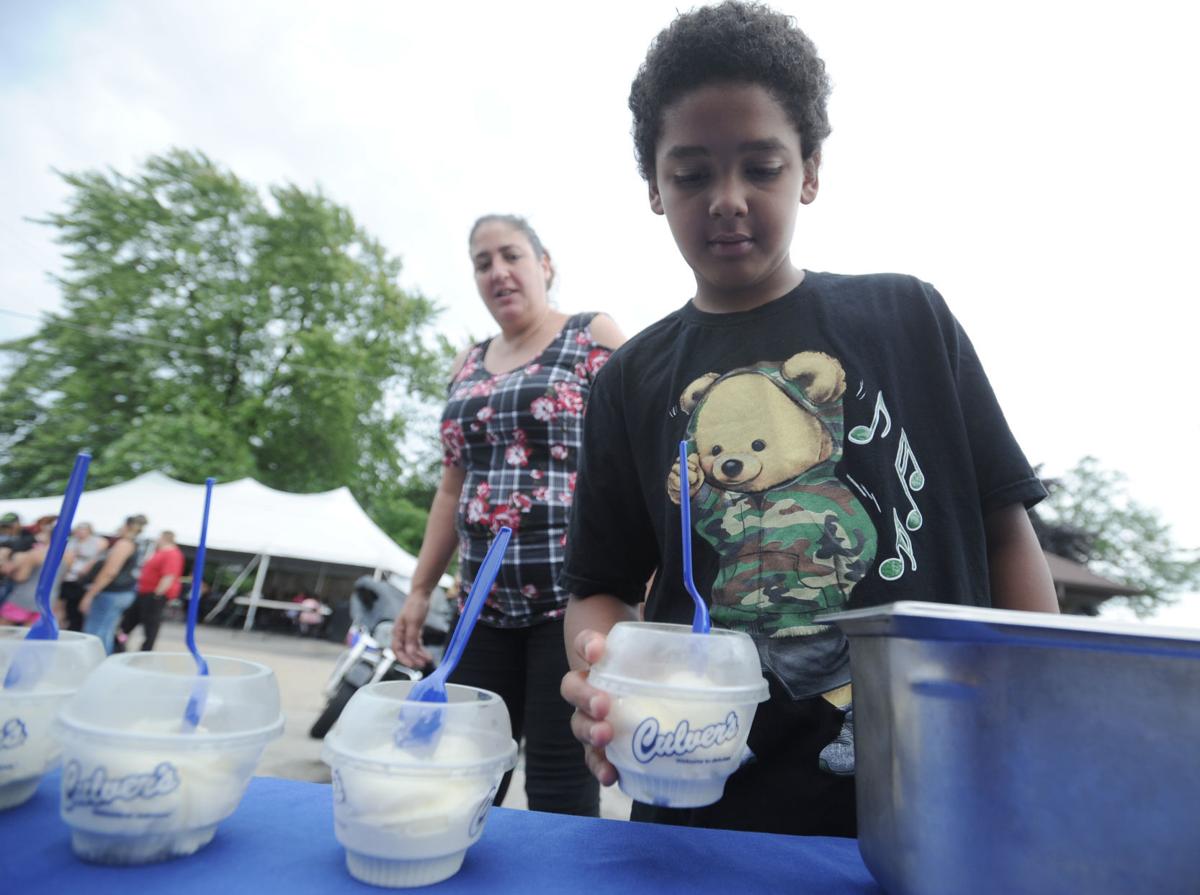 LAUREL — To the Wolf Pack Motorcycle Club of Kenosha — and many donors — for the backpack distribution last weekend in the Wilson Heights neighborhood. For the 10th year the club gave out backpacks filled with school supplies to appreciative children and families. "That's what it's all about," club president Shawn "Weeman" Payne said. The school supply drive is sponsored by the Mahone Fund and made possible through many area business sponsors.
DART — To those motorists who still aren't using seat belts every time. Nine out of 10 Wisconsin drivers use seat belts, according to a report this week by the Wisconsin Department of Transportation. State officials acknowledge the remaining 10 percent — made up of 18- to 35-year-old males and primarily pickup truck drivers. — will be a challenge. "Their attitude is, 'Well, I'm invincible,'" said David Pabst, director of the DOT's Bureau of Transportation Safety,. "They're traditionally our hardest group to reach."
LAUREL — To the police officers in Kenosha and around the region participating in the "Drive Sober or Get Pulled Over" campaign, which began last Friday and continues through Sept. 2. "These high-visibility law enforcement efforts are intended to discourage motorists from engaging in dangerous driving behaviors that endanger everyone," Capt. Christine Flahive said. Last year in Wisconsin, alcohol-related crashes resulted in 159 deaths and nearly 3,300 injuries.
DART — To those motorists who continue to speed through the Interstate 94 construction zone in Racine County. A three-day crackdown last weekend resulted in more than 80 drivers ticketed for speeding, including two going more than 100 mph. The speed limit is 60 and there can never be enough reminders. "We are asking our motoring public to use common sense ... The few minutes that you may save by speeding is not worth the risk," Racine County Sheriff Christopher Schmaling said.
LAUREL — To the Kenosha County Parks Department for so many activities for all ages, highlighted by today's Picnic in the Park in Petrifying Springs Park. This annual event, held in the late 1980s and early 1990s, was brought back last summer and is indeed — as County Executive Jim Kreuser says — "a celebration of summer in a beautiful Kenosha County Park." Enjoy.