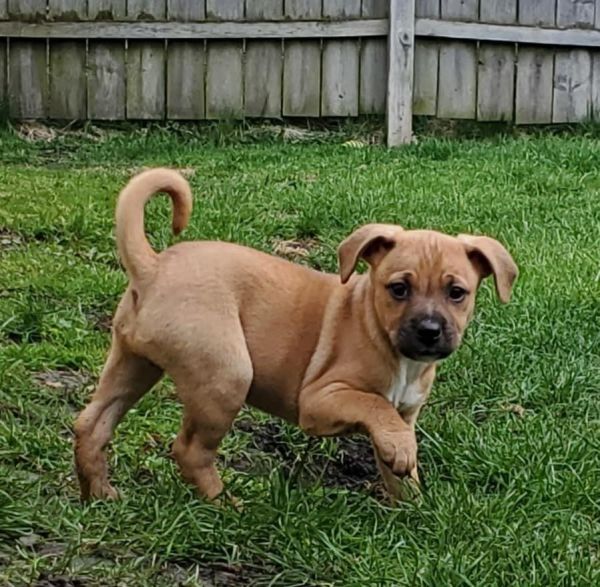 Raspberry is your typical bossy girl but is also sweet and snuggly. All dogs are in foster care and are... View on PetFinder
Kenosha police are seeking two men who fled the scene after the vehicle they were riding in struck a home in the 4600 block of Fifth Avenue Su…
A domestic disturbance ended in a suicide Monday night.
TREVOR — Two families, each with two children, are displaced, their homes a total loss after a fire broke out near a fence between the homes Sunday.
After his disorderly conduct arrest while protesting the return to duty of the police officer who shot his nephew, Justin Blake — Jacob Blake'…
A Kenosha man who fired a gun during a road-rage incident outside a popular Kenosha restaurant will spend 16 months in prison.
The Kenosha Police officer who shot Jacob Blake was suspended for three days by the Police Department after the gun he was issued following th…
They had just finished their takeout dinner Saturday night and were walking past the Duck Creek Kitchen & Bar in the Oneida Casino, when t…
Lindsay and Greg Capoun grew up on the golf range.
An in-house review board met four times to go over evidence before finding Rusten Sheskey did not violate any department policies in the shoot…
Kenosha Unified School District Superintendent Sue Savaglio-Jarvis has announced her plans to retire, the district announced late Monday afternoon.