Being one of the best players in one of the best conferences in the state will usually garner you some attention for postseason honors.
That proved to be true this season for Shoreland Lutheran senior Quentin Bolton and St. Joseph junior Andrew Alia.
After shining in the Metro Classic Conference — which featured the WIAA Division-3 state champion in Racine St. Catherine's and the Division-4 state runner-up in Racine Prairie — Bolton was named first-team All-State in Division-3 and Alia was named first-team All-State in Division-4 by the Wisconsin Basketball Coaches Association when the boys basketball teams were announced Monday.
Additionally, Central junior Jack Rose and Wilmot senior Kevin Sandman received honorable mention in Division-2.
Bolton, Alia, Rose and Sandman all surpassed the 1,000-point mark for their careers this season.
Big numbers
Bolton, a 6-foot-7 forward, put up monstrous numbers, especially during the latter portion of the season. He finished second in the Metro Classic with 20.7 points per game and first with 11 rebounds per game.
He had a 30-point, 20-rebound game against Racine Lutheran on Jan. 30 and a 41-point, 17-rebound performance against St. Thomas More on Feb. 2. Over the Pacers' final 10 games, Bolton averaged 26.2 points and 13.5 rebounds per contest and also became the program's all-time leading rebounder.
Bolton said he has scholarship offers from NCAA Division II Northwood (Mich.) and junior college programs Bryant and Stratton and Milwaukee Area Technical College. He also said he's drawing interest from Virginia Military Institute, Arkansas-Pine Bluff and Nebraska Omaha and has also spoken with Division I coaches.
"The biggest growth with Quentin has been, he really has worked on his game and his outside shooting," Shoreland coach Paul Strutz told the News this season. "For a big guy, he shoots the ball exceptionally well. But now, combining that with also going to the basket and knowing when to do each. If a guy plays off him, he's going to stick the jumper. A guy's up on him, he can go to the basket.
"... I think someone's going to get a steal."
Alia, meanwhile, averaged 19.3 points per game in his third full varsity season for the Lancers, which ranked fifth in the Metro Classic. A 6-3 wing player, Alia was a consistent scorer this season, as he scored at least 16 points in all but two games, one of which he left early with an injury.
Alia's season-high was a 29-point effort against Palmyra-Eagle on Jan. 9, the game in which he reached 1,000 career points.
"He's a great kid," St. Joseph coach Jose Garcia told the News a night prior to that game. "He's a hard worker, and he's one of our best offensive players. So we run things through him when teams play man. We try to get him open looks.
"... He makes good decisions. He's a great scorer, and we use him to our advantage every night."
Alia was named first-team All-Metro Classic and Bolton was named to the second team when the All-Conference teams were announced.
Rose, Sandman shine
Rose and Sandman, meanwhile, were both named first-team All-Southern Lakes Conference in addition to their All-State honorable mention selections.
Rose, a 6-4 guard who presents matchup problems for opponents, finished third in the SLC with 21 points per game. He scored 20 or more points 10 times this season for Central and had two games of 30 or more, including a season-high 33 against Milton on Feb. 2.
According to WisSports.net, Rose already has scholarship offers from NCAA Division I UW-Milwaukee, SIU-Edwardsville and Toledo as he goes into the offseason before his senior year.
"We know teams are going to focus on Jack," Central coach James Hyllberg told the News after an early-season win over Wilmot. "But he's smart. He has good court vision, and he's very unselfish."
Sandman doesn't match Rose's size as a 5-10 guard, but you don't often find a more prolific shooter and pure scorer.
Sandman averaged 23.9 points per game for Wilmot, second in the SLC to only Elkhorn senior Jordan Johnson's 28.1. Sandman had 12 games of 20 or more points and five of 30 or more. He scored 35 twice, on Jan. 29 against Lake Geneva Badger and on Feb. 16 in a WIAA Division-2 regional quarterfinal win at Waukesha Catholic Memorial.
"I am so very happy and proud of Kevin," Wilmot coach Jake Erbentraut said after Sandman reached the 1,000-point mark for his career. "He has worked very hard to get to this point and has become a tremendous scorer for us this season."
All-SLC
Also earning All-SLC commendation among boys in addition to Rose and Sandman were Wilmot senior London Glass and Central junior Kenny Garth, who were both selected to the second team.
Glass also reached the 1,000-point mark for his career this season and finished sixth in the conference with 18.2 points per game, while Garth ranked 10th with 13.1 points per game.
Central junior Devin Griffin and Wilmot senior Mason Cummings received honorable mention.
Burlington senior Joey Berezowitz, who became the Demons' all-time leading scorer this season, was named the SLC Player of the Year.
IN PHOTOS: Images from a St. Joseph vs. Shoreland Lutheran boys basketball thriller
02011021-KN-BB-SL-ST_JOE-GSP 1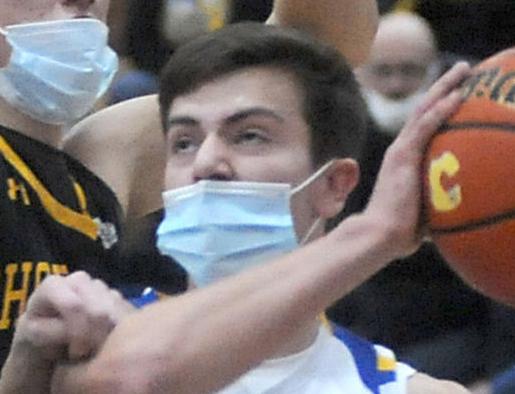 02011021-KN-BB-SL-ST_JOE-GSP 2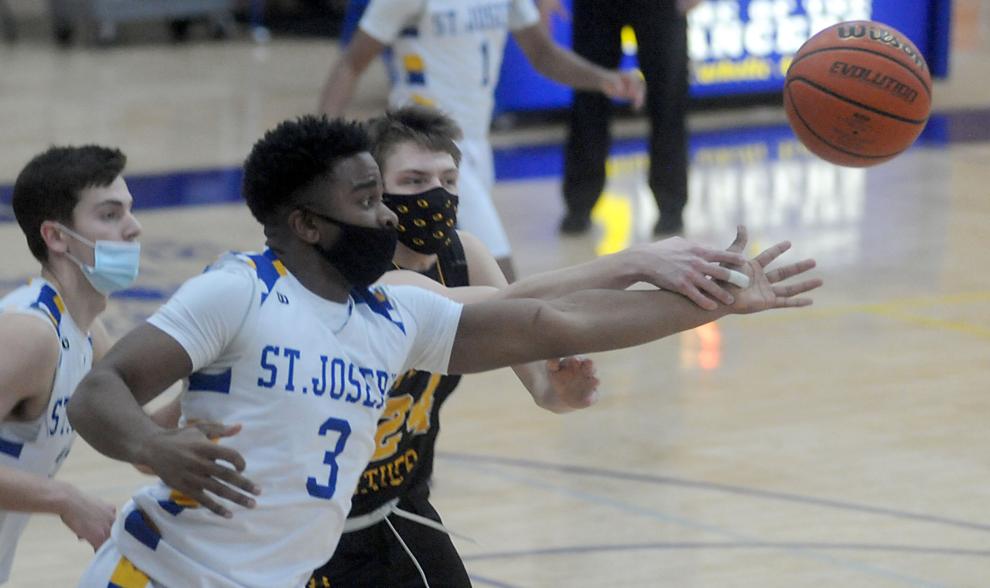 02011021-KN-BB-SL-ST_JOE-GSP 3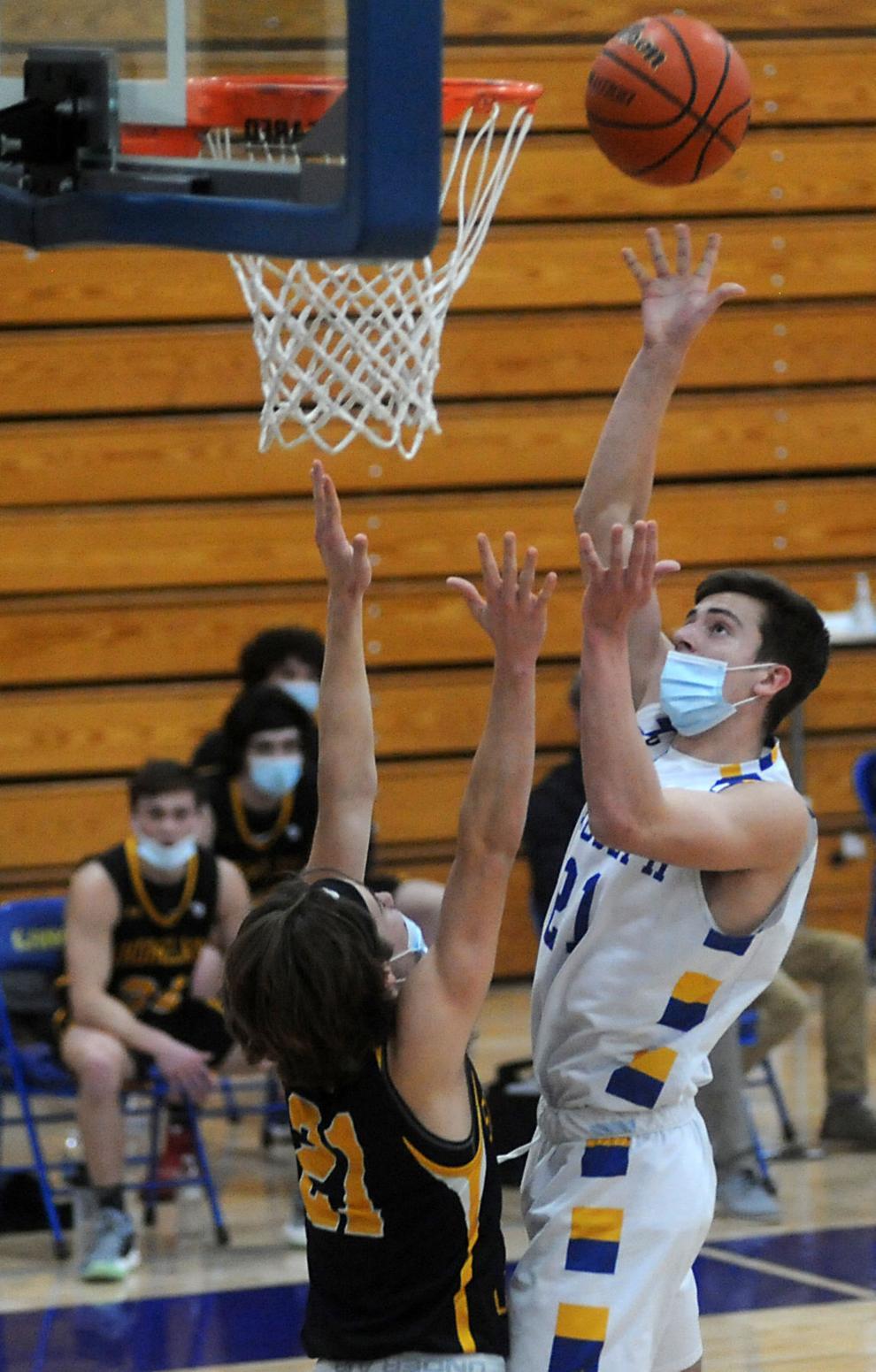 02011021-KN-BB-SL-ST_JOE-GSP 4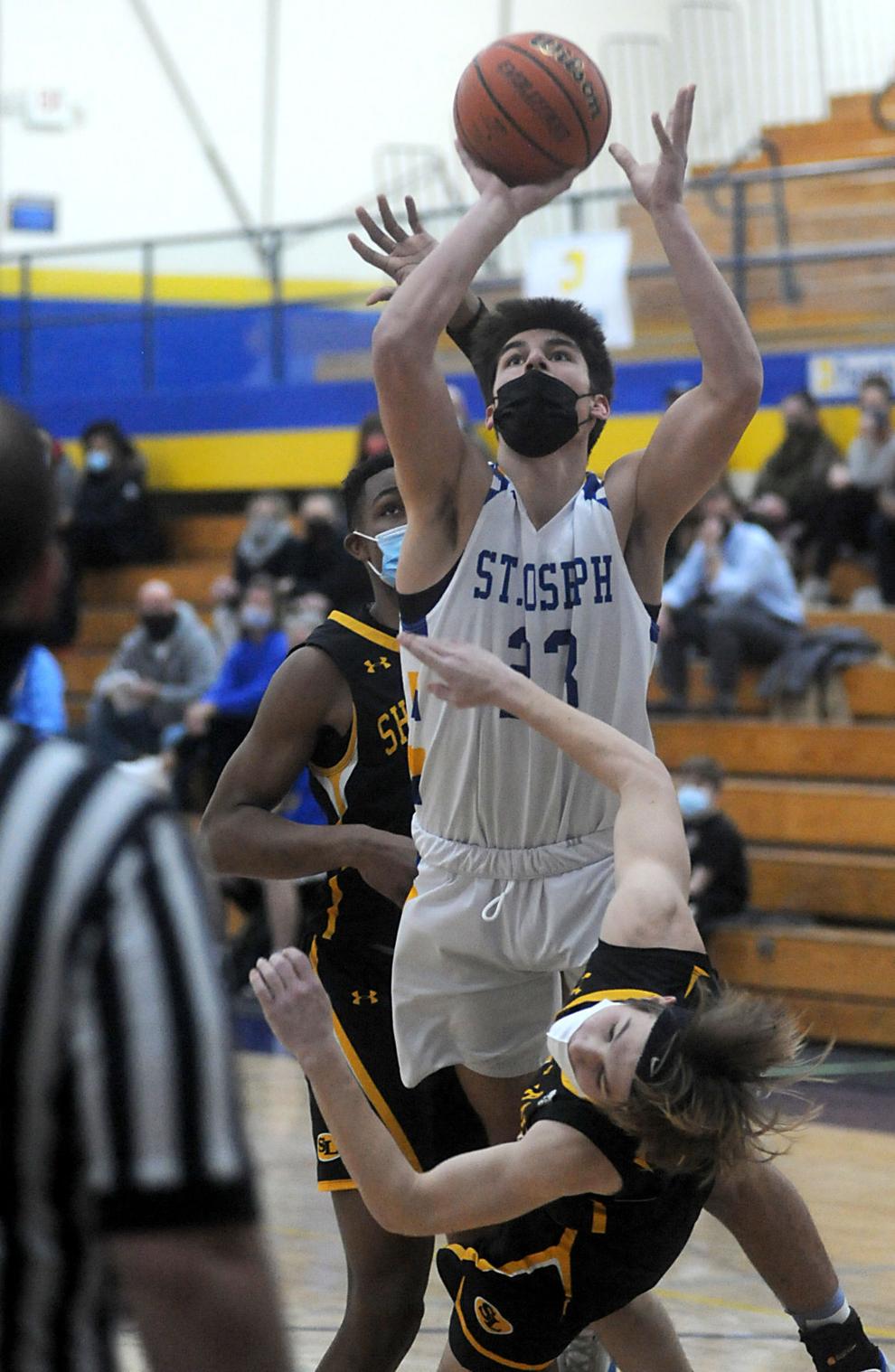 02011021-KN-BB-SL-ST_JOE-GSP 5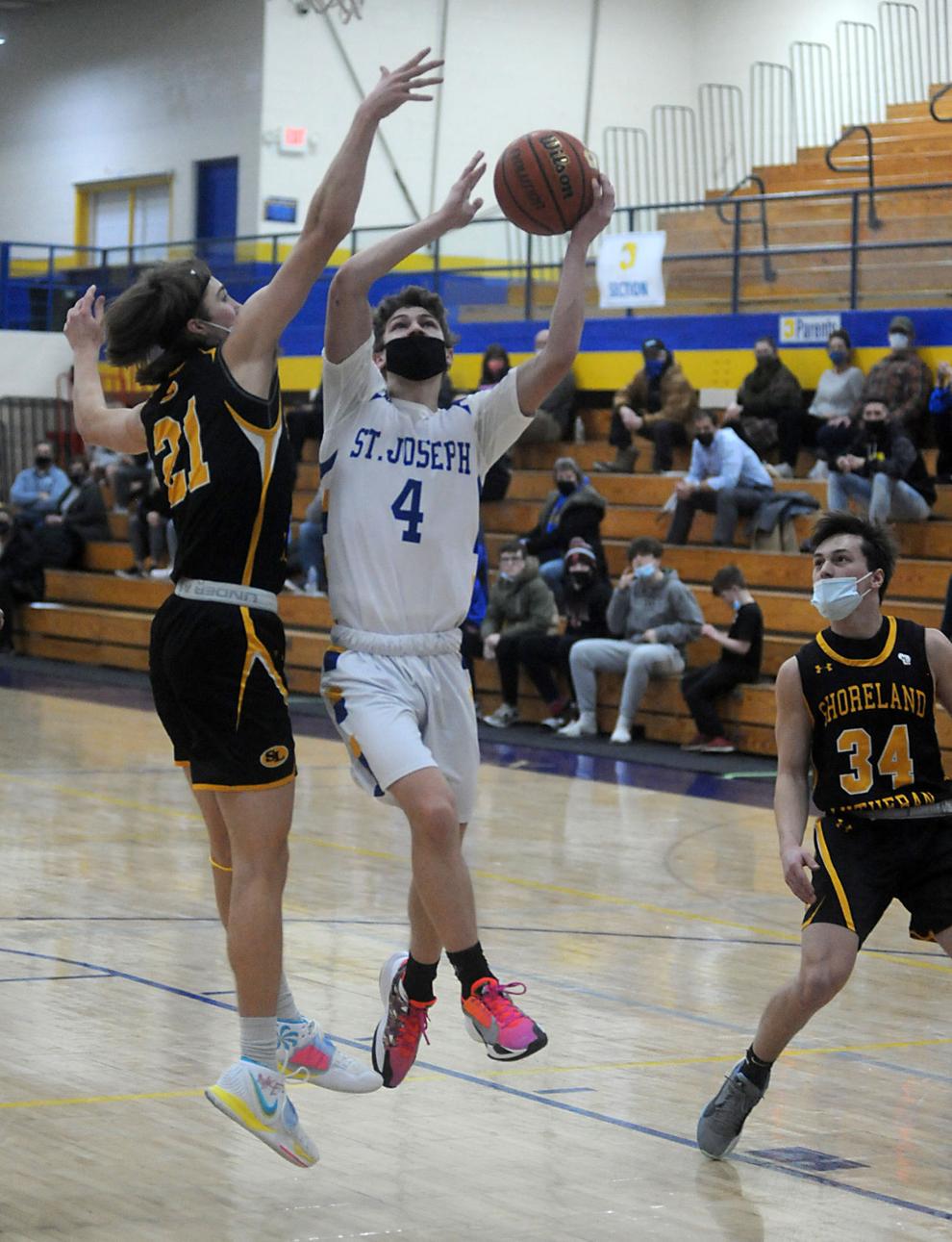 02011021-KN-BB-SL-ST_JOE-GSP 6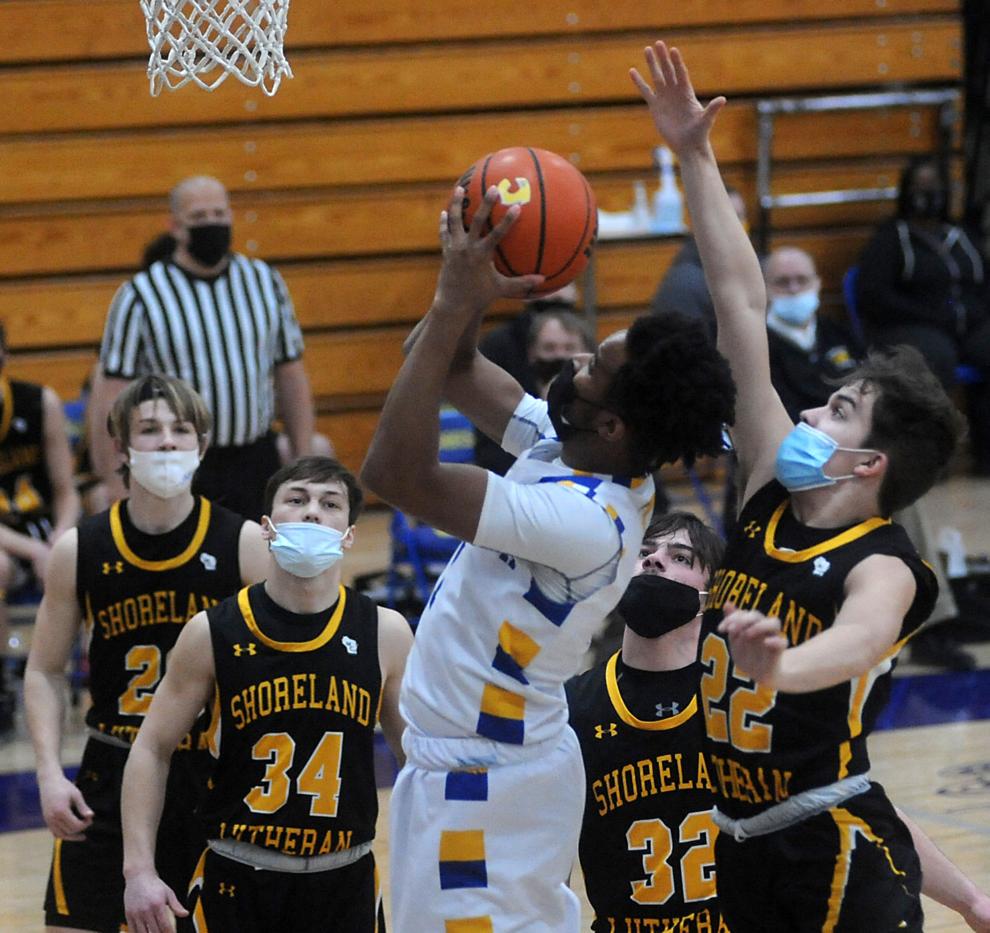 02011021-KN-BB-SL-ST_JOE-GSP 7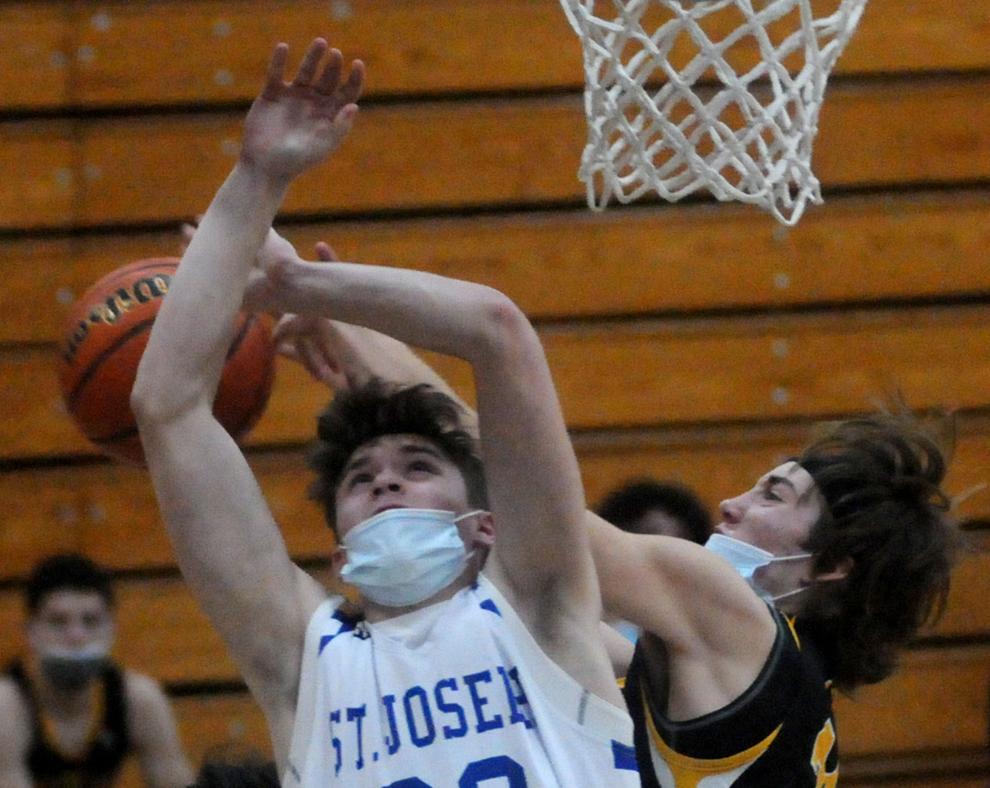 02011021-KN-BB-SL-ST_JOE-GSP 8
02011021-KN-BB-SL-ST_JOE-GSP 9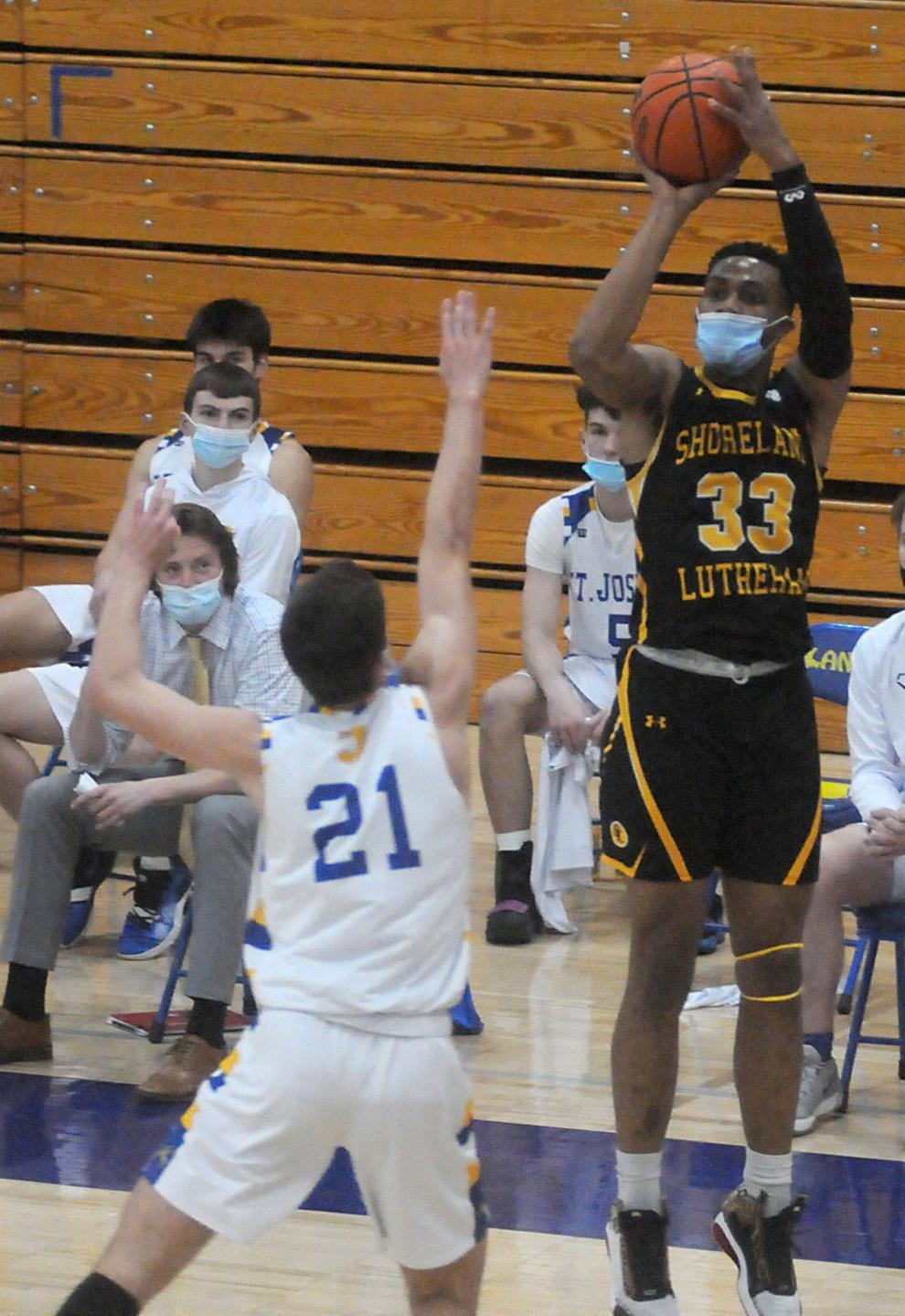 02011021-KN-BB-SL-ST_JOE-GSP 10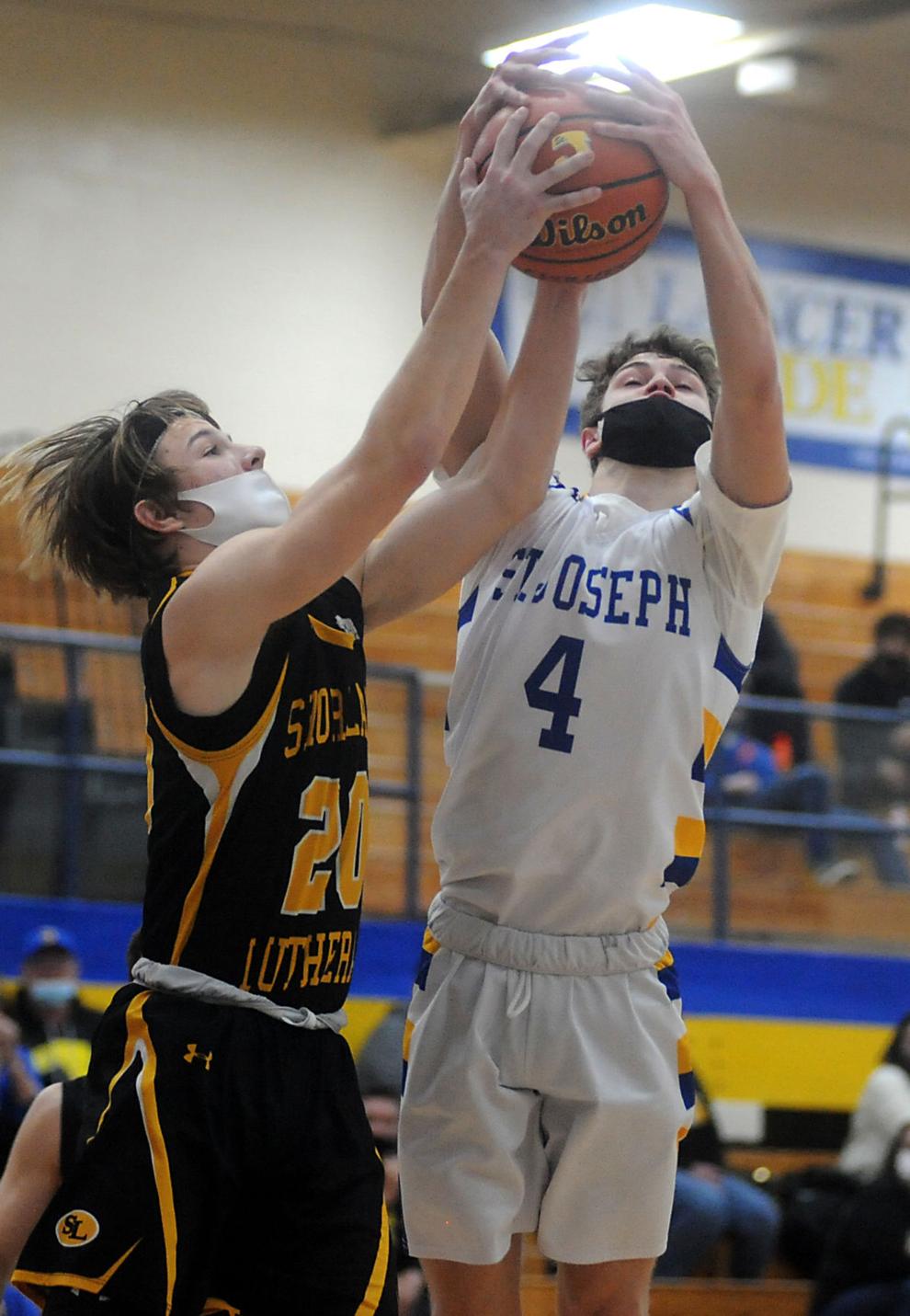 02011021-KN-BB-SL-ST_JOE-GSP 11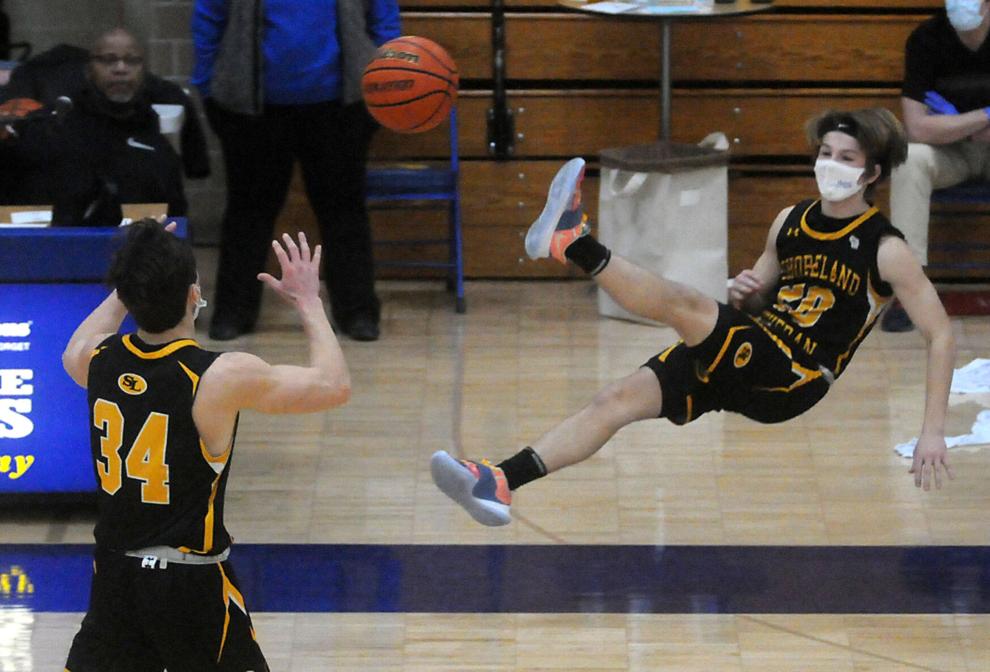 02011021-KN-BB-SL-ST_JOE-GSP 12
02011021-KN-BB-SL-ST_JOE-GSP 13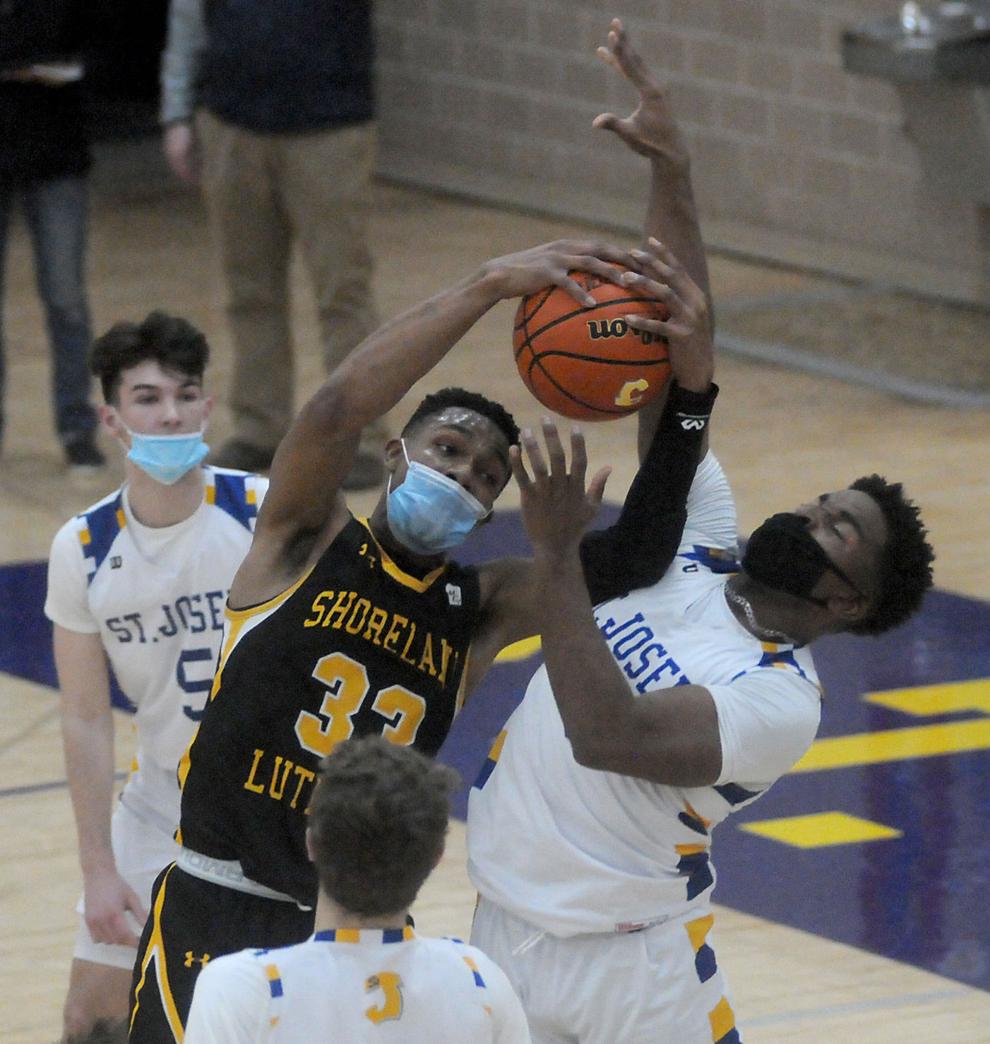 02011021-KN-BB-SL-ST_JOE-GSP 14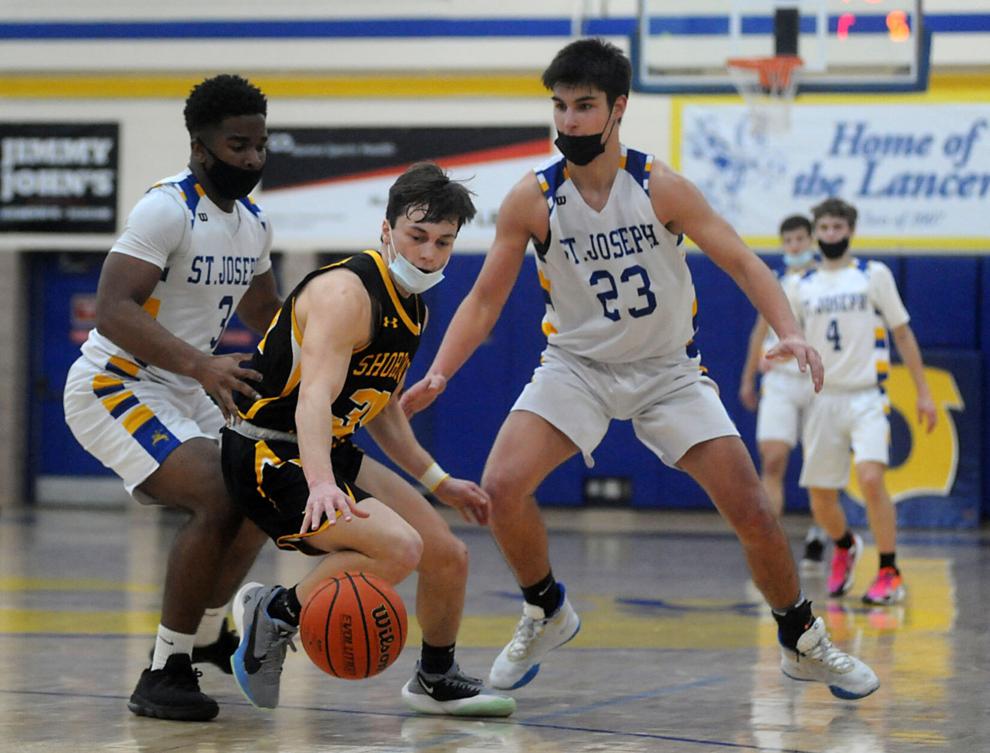 02011021-KN-BB-SL-ST_JOE-GSP 15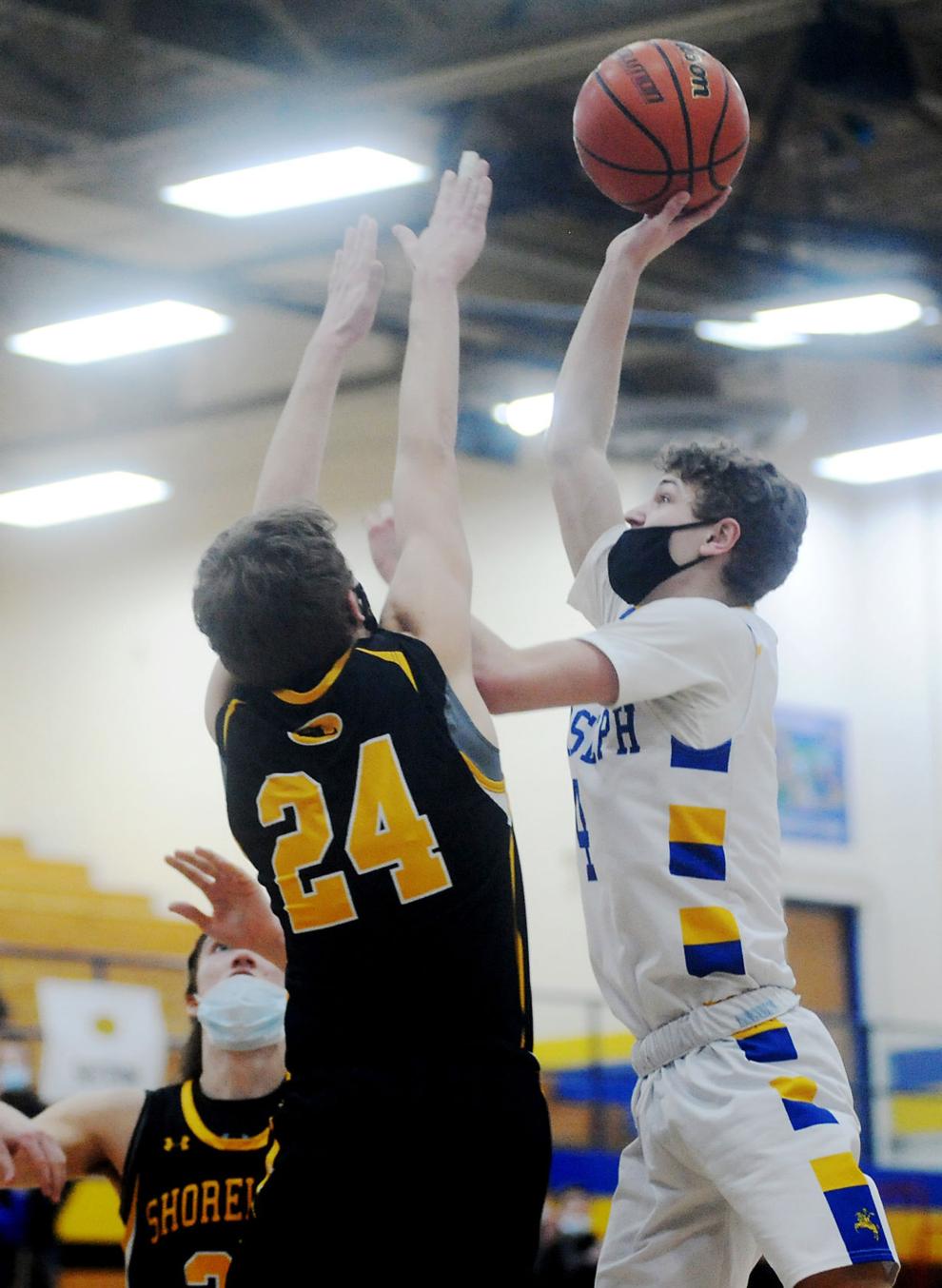 02011021-KN-BB-SL-ST_JOE-GSP 16