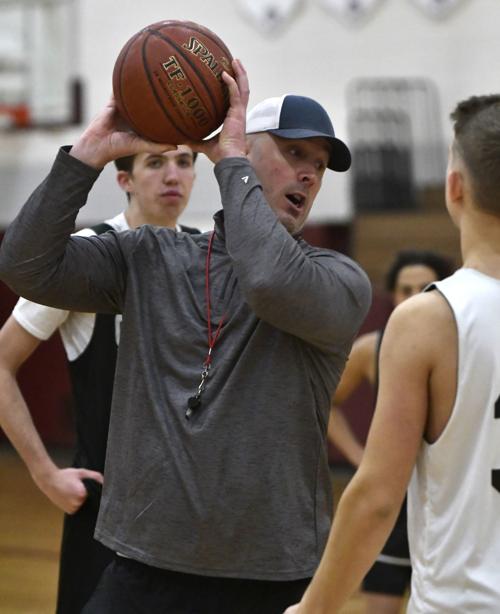 Coming off three consecutive WIAA Division-2 sectional appearances, the youthful Central boys basketball team will likely take some time to find its footing after graduating a number of key players from those outstanding teams.
Tuesday night provided the Falcons' first lesson.
In a season opener at Warren (Ill.), Central led 21-15 at halftime but was outscored 31-18 in the second half in a 46-39 defeat.
Just two Falcons scored in double figures, as Jack Rose had 13 and Kenny Garth scored 11.
Warren had just one player in double figures, but that came via Adnan Sarancic's game-high 28 points.
Sarancic hit four 3-pointers overall and scored 19 points in the second half.
Central plays another team from Illinois when it travels to Antioch on Friday night.
Christian Life 44In both their season and Midwest Classic Conference opener, the host Eagles were defeated.
Austin Eifert led CLS with 15 points, Micah Cosmos added 10 and Jack Helzer and Sam Jennings chipped in four apiece.
"I thought we had some really good moments and have shown some progress," CLS coach Marcus Hill said. "However, consistent effort and intensity is needed as we continue to trust the process and build for the future.
"The boys have been working hard every day in practice, and as long as we continue to trust the process, we will continue to improve moving forward."
Heritage Christian improved to 1-1 overall and 1-0 in the conference.
Kenosha kicks off holiday season
Kenosha kicked off the holiday season in a big way downtown on Friday evening, with the official city tree lighting ceremony, a visit from Santa Claus, and crowds enjoying carolers and holiday cheer despite a bit gusty and drizzly day. You can send your pictures of the holidays, whether it be decorating, baking, wrapping or just enjoying family, to columns@kenoshanews.com. We'll publish them in gallery and also use some in the daily paper. Happy holidays!