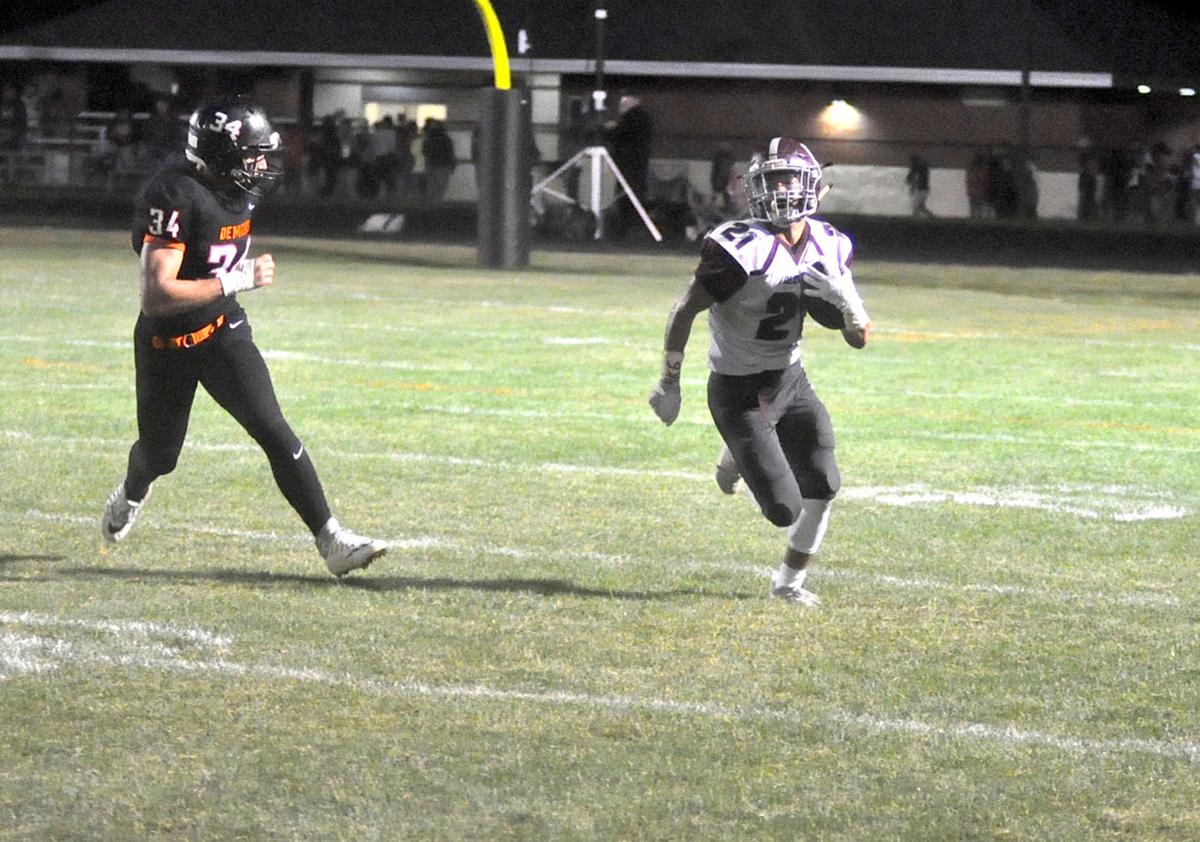 Central (2-5, 2-3 SLC) at Wilmot (6-1, 4-1 SLC)
Where: Frank Bucci Field (11112 308th Ave., Wilmot)
Series note: In a rivalry that dates back to 1963, Wilmot owns a 41-15 all-time edge. ... The Falcons' last victory came via forfeit in 2010. Their last non-forfeit win was a 49-0 shutout in Week 8 of the 2007 season in which they rushed for 373 yards. … The Panthers won last year's meeting, 34-6, in Paddock Lake. The total yardage in that game actually favored Central, 192-169, but the Panthers returned three INTs and a punt for TDs.
Central player to watch: Versatile sophomore receiver/defensive back Michael Mulhollon (6-4, 185 pounds) will be needed to keep Wilmot honest on both sides of the ball. Mulhollon leads the Falcons with 13 catches for 338 yards and five TDs and also has an INT. ... "Michael has been a great addition to our team this season," Central coach Tyson Mengel said. "With our running game coming along this season, we are going to need him to keep Wilmot honest in the passing game this week. Also, with Wilmot's running attack, we expect Michael to come up from his safety position quickly this week."
Wilmot player to watch: Junior linebacker Hunter Ornberg (5-10, 175 pounds) will be one of the key players on the Panthers' defense relied upon to control Central's multi-faceted rushing attack. … "Ornberg is a first-year starter at linebacker and has continued to improve each week," Wilmot coach Keiya Square said. "We look to him to have a good game in the middle of our defense to control the run game."
Key stat: Wilmot is averaging 199.7 rushing yards per game, while Central has allowed 289.3 rushing yards per contest.
FYI: To earn their first postseason berth since 2010, the Falcons likely need to win their final two games. They play at Union Grove in Week 9. … The Panthers have already secured their 10th consecutive postseason bid but still have a shot for at least a share of the SLC title. Wilmot defeated Burlington, 35-34, last week to pull into a second-place tie with the Demons, a game behind 5-0 Waterford. But Burlington hosts Waterford tonight, so a Burlington win and a Wilmot win would create a three-way tie atop the conference.