Not much has gone wrong for the University of Wisconsin football team's defense through two games.
Just 11 points have been allowed with the defense on the field and UW leads the FBS in points per game allowed and total defense (218.5 yards per game). The  defense also ranks in the top 10 nationally in first downs allowed (18, second), passing yards allowed per game (129.5, second), third-down conversions allowed (23.8%, sixth) and rushing yards allowed per game (89, sixth).
One of the few question marks about the group is a concern that existed before the season began — how would No. 10 UW (2-0) be able to manufacture a pass rush after losing linebackers Zack Baun and Chris Orr to the NFL?
Through two games, the Badgers have four sacks. While sack total isn't the only indication of the pass rush a defense creates, UW's sack rate of 7.7% this season is down from last year's rate of 10.9%.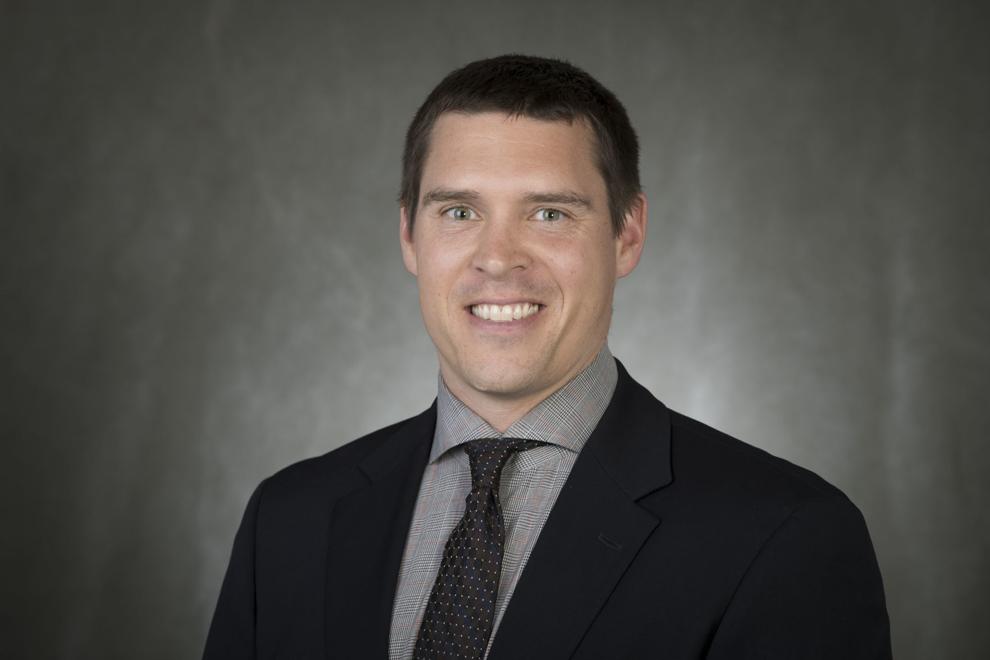 "I thought we were a little bit sloppy this last game. Some pressures that could've hit that we didn't execute as well," UW defensive coordinator Jim Leonhard said.
"There were some … definitely things we need to clean up going forward. I like the guys, I like the group that we have, I think we do have some guys that are able to get after the quarterback a little bit in pass rush whether it's some of the pressures we do or just straight four-man pass rush. We definitely have to knock some rust off. Did not like how we came out of that game, we left some pressure on the table, but I do like the group. I like our plan going forward. I think we've got matchups we like this week and hopefully we can create some pressure on a quarterback that's playing really well."
Expecting UW's pass rush to match last season's was a lofty goal — the 2019 team set a program record with 51 sacks last season. Baun and Orr combined for 29 of those sacks. But there are a few factors that have affected UW's chances to tally sacks this season.
First, both quarterbacks the Badgers have faced, Illinois' Brandon Peters and Michigan's Joe Milton, are mobile and turned what looked to be sacks into rushes of 0 or 1 yards on multiple occasions in those games. Second, the Badgers turned to linebackers Nick Herbig, a freshman, and Leo Chenal, a sophomore, to replace Baun and Orr's wealth of experience. Herbig and Chenal each have a sack this season and have shown high-level potential as rushers, but are just getting their feet wet as regular starters.
Leonhard and other defensive coaches said during preseason practices that the defensive line was going to be asked to do more in the pass rush this year. Thus far, senior end Isaiahh Loudermilk is the only defensive lineman with a sack, but senior Garrett Rand missed the Michigan game (COVID-19) and redshirt junior Matt Henningsen injured his left arm early against the Wolverines. Leonhard said Henningsen would likely be a game-time decision against Northwestern and hasn't practiced yet this week.
"We've definitely let the defensive line loose and we're doing more things to let us get after the quarterback since we lost Chris and Zack," sophomore nose tackle Keeanu Benton said. "Linebackers are still performing well. We've got plays scripted up to get after the QB and I feel like that's working pretty well."
It should be mentioned that UW has built such significant leads that in the second half of games there hasn't been much need to be aggressive with blitzes or other schemes to get pressure on the quarterback.
The Badgers have three interceptions on the year, two of which came last week against Michigan. Herbig got pressure on the second interception, looping inside and taking away Milton's ability to step into the throw.
Senior safety Eric Burrell said the Badgers' secondary has seen the benefits of the pass rush even if the sack total isn't as high as last season's.
"Maybe it's not showing up in the stat sheet, but 49-11 and (45-7), we're doing something right, know what I mean? Like I said, we feed off each other, it doesn't matter what happens. (If) we have five interceptions as DBs and the linebackers aren't able to get sacks, or vice versa, I think like I said, it's a team game and we just fly around to the ball," Burrell said. "You can't be the hero every game. I just think if we keep flying around to the ball, I think a lot of good things will happen."
From the infirmary: Cornerback Rachad Wildgoose tweeted Wednesday he would be playing on Saturday. Wildgoose missed the Michigan game due to COVID-19. … RB Garrett Groshek and OL Josh Seltzner are both practicing and expected to be available this week … Leonhard said the availability LB Mike Maskalunas and DE James Thompson Jr., both injured during the Michigan game, will be determined later in the week.
---
Get ready for Badgers football season with State Journal's complete 2020 preview
Get ready for Badgers football season with State Journal's complete 2020 preview
Prepare for kick off of the University of Wisconsin's 2020 football season on Friday against Illinois with the Wisconsin State Journal's annual Badgers season preview.
As the Badgers get ready to kick off the 2020 season Friday against the Illinois Fighting Illini, Colten Bartholomew examines Wisconsin's rost…
Get ready for the 2020 University of Wisconsin football season with Jim Polzin's team-by-team breakdown of the Big Ten Conference.