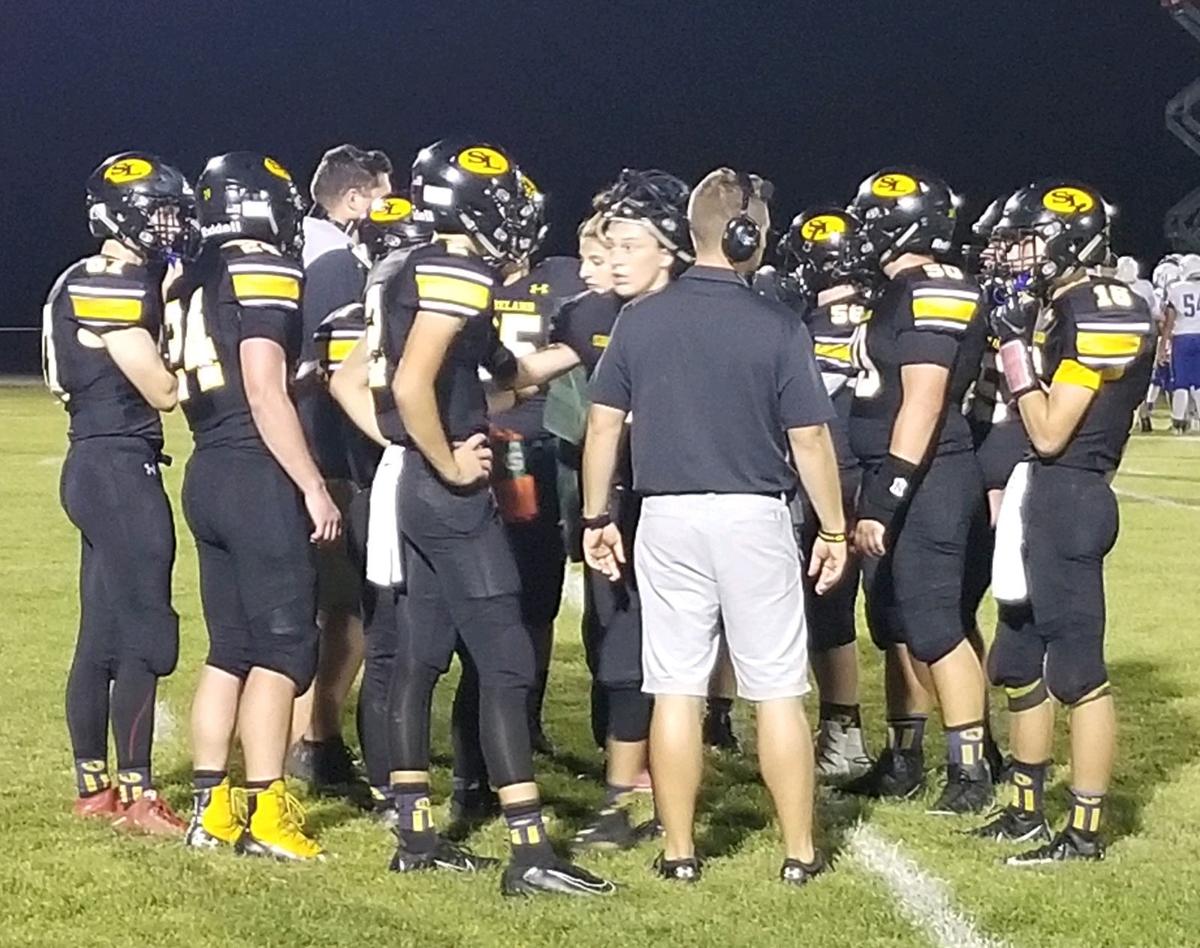 SOMERS — To their credit, the Shoreland Lutheran Pacers didn't quit Thursday night.
And senior leader Taylor Johnson assured his teammates there's a lot of football ahead this season with a passionate post-game pep talk.
But Johnson Creek spoke the loudest in a non-conference clash at Shoreland Lutheran, scoring 29 unanswered points to close the game in thoroughly dominant fashion and run away with a 43-14 win.
"We talked about having more discipline and playing with perseverance," Shoreland coach Paul Huebner said. "Tonight was an opportunity to play against a good team, get down a couple scores and battle to the very end.
"In some previous years, our teams may have gotten down a couple scores and may have quit a little bit. Taylor is a vocal leader for us, and he's not going to let guys quit."
After a season-opening victory, the Pacers (1-1) suffered a considerable setback one week before opening Metro Classic Conference action against Racine Lutheran, last year's Division 5 state runner-up.
Lutheran was tripled up on the ground, allowing 357 rushing yards to the bruising Creek (2-0) duo of Justin Swanson and Sam Budig, who combined to rush for 300 yards and five touchdowns on only 24 carries.
In the second half, Shoreland quarterback Sawyer Smith was under constant duress, resulting in two errant throws that became gifted interceptions and turned into 14 points.
Early comeback
Despite falling into a 14-0 hole, it was the Konnor Hill Show for the Pacers in the second quarter.
Hill, who seems to like playing the Bluejays (he's scored five TDs against them the past two years), continued picking on his favorite opponent with a 56-yard scoring catch from Smith before adding a 41-yard touchdown run.
Huebner said Hill, a junior, has recovered nicely from a broken collarbone last season.
Last season, Hill scored three touchdowns in the first half against Johnson Creek before suffering the season-ending injury in the second half.
The 5-foot-9, 140-pound speedster is just happy to be back on the field.
"We're pretty young, and we're still learning," Hill said. "We need to learn a little faster. They showed a little more heart than us, and that cost us the game."
Hill is excited for the challenge of the conference schedule.
Despite a rough loss, he said the Pacers want to build a culture.
"We're fighting and we care a lot," Hill said. "That's going to get us places. It might be tough sometimes, playing against big, strong men, but in the end we're building a culture here, and that's what we want to do."
All Bluejays, all the time
Despite the spirited comeback, it was all Johnson Creek, thanks to 429 total yards.
The Bluejays simply overmatched a younger, smaller Shoreland squad, and the push from the offensive line was consistently devastating.
Hill combined for 102 total yards and was a shining bright spot in a game without many for the Pacers.
Despite the large deficit in defeat, Huebner is ready to face the strong conference.
"The conference is deep," Huebner said. "The top is very talented, Racine Lutheran, Martin Luther, St. Cat's. All three are ranked in the top five in the state.
"It will be challenging, but we're going to fight. Everyone in the conference is competitive, and there will be a lot of good football games."
Be the first to know
Get local news delivered to your inbox!