For third-year Wilmot football coach Keiya Square, there's more than enough reasons for optimism heading into 2019.
All he has to do is look around and see the efforts this group already has put in to know the potential his team has.
Now it's up to Wilmot to just put everything together.
The Panthers return four players who earned All-Southern Lakes Conference honors last year. Wilmot finished 2018 at 7-3 overall and 6-1 in the SLC, including its ninth straight WIAA playoff berth.
Wilmot, which opens its season Friday night at 7 p.m. with a non-conference contest against visiting Indian Trail, last missed the playoffs in 2009.
"Things are looking good," Square said. "We have a lot of kids back who have done a really good job and put in a lot of work in the off-season. Our biggest issue right now is just going to be depth."
Square said he and his coaching staff enter the year planning on having more two-way players than in recent memory.
That's going to be an adjustment, he said, not only for those players but from within the program as there may be some additions to the varsity from the younger levels.
"I think we're going to have more guys playing both ways than we've had probably in the last five years," Square said. "We'll just continue to work hard, create that depth and work as we go."
Wilmot traveled to Kettle Moraine last week for a scrimmage and faced Stoughton and Madison La Follette.
As usually is the case just two weeks into practice, there were some highlights and also things to fine tune and work on, Square said.
"We were competitive," he said. "I don't think we did anything overly spectacular, but we didn't have any big time glaring things that aren't fixable.
"I think we're right where we need to be for right now. It just comes down to that depth thing to see where we're at."
Leaning on more two-way players means a mindset change for some, Square said — but he's confident they'll make the necessary adjustments.
"Some kids want to play both ways, and some kids just want to focus on one side of the ball," he said. "(We're) just kind of getting them used to practicing and working hard on the other side of the ball to create that depth as we go.
"Hopefully, we create that depth so we won't have to play a lot of guys both ways, but we can if we need to."
Square added that early practice sessions have been held with sophomores through seniors to give the coaches a chance to find any younger players who may be ready to step into a varsity role.
"We want to win this year, but also build for the future at the same time," he said.
Back for 2019 after they earned All-SLC first-team honors last year are senior quarterback Zack Watson and senior linebacker/running back Cal Jenkins, who will be a three-year starter this fall.
Senior linebacker/running back Austin Videlka and junior strong safety/Caden Mulhollon also return after they were named to the second team.
Square said Watson and Videlka have led the charge to this point on both sides of the ball.
"They make the calls at quarterback and middle linebacker," Square said. "I think they are the emotional-type leaders and guys who lead by example but are also pretty vocal."
Square added leadership also has come from Mulhollon, a starter a year ago as a sophomore, along with senior offensive/defensive linemen Jason Rullman and Alex Gerlach.
But leadership isn't just limited to those six players, he added.
"I think we have a lot of guys who lead in different ways," Square said. "Hopefully we can all be on the same page.
"Our top 17, 18 guys are pretty experienced and know what they're doing and have played a lot of football. I think we're going to have a big blend of experienced and not experienced, and as we gain that experience with those young kids, the older kids can kind of carry them along."
One thing that has been lacking for the Panthers in recent seasons has been size on the front lines.
But looking at Wilmot's roster, that doesn't appear to be an issue, and that includes players at the younger levels as well.
"We're bigger than we've been in the past," Square said. "Our freshman class is a big class, we have about 40 kids. There's some big linemen in that class that we're looking at bringing up and working at JV to try and create that depth.
"We're pretty excited for this year and for the future. The biggest thing is just staying healthy."
Square spoke about the upcoming season as his players were preparing for a fun, team-building outing at Promised Land Sports Park in Trevor, on Saturday.
That event, held the day after the scrimmage and after two weeks of long practices, was designed to bring everyone together just before the season officially kicks off.
"We wanted to think of something where we could be all together with our families, have it not be football-related and kind of get away for a little bit," he said. "We want to start to build that family atmosphere."
As for the SLC race, Square said he expects the usual suspects to make a push toward the title in 2019.
Waterford returns as the defending champion after it ran the table to a 7-0 record in 2018. Wilmot was next at 6-1, followed by Burlington at 5-2 and Lake Geneva Badger at 4-3.
SIMMONS BLOCK PARTY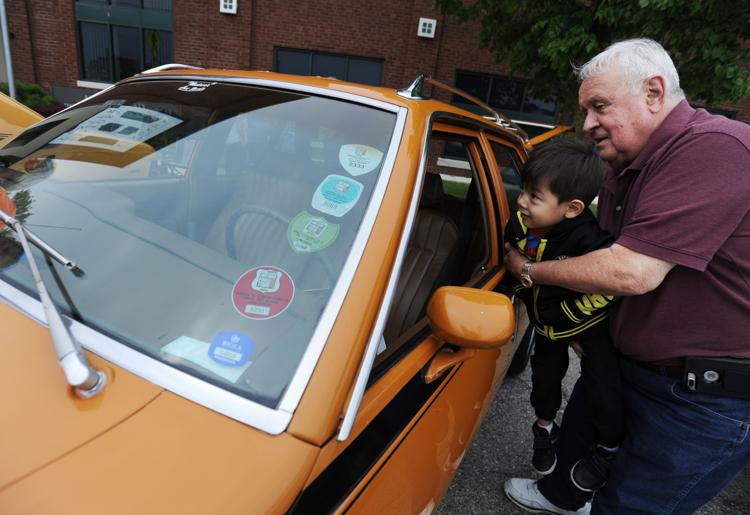 Harris and Hudson with Matt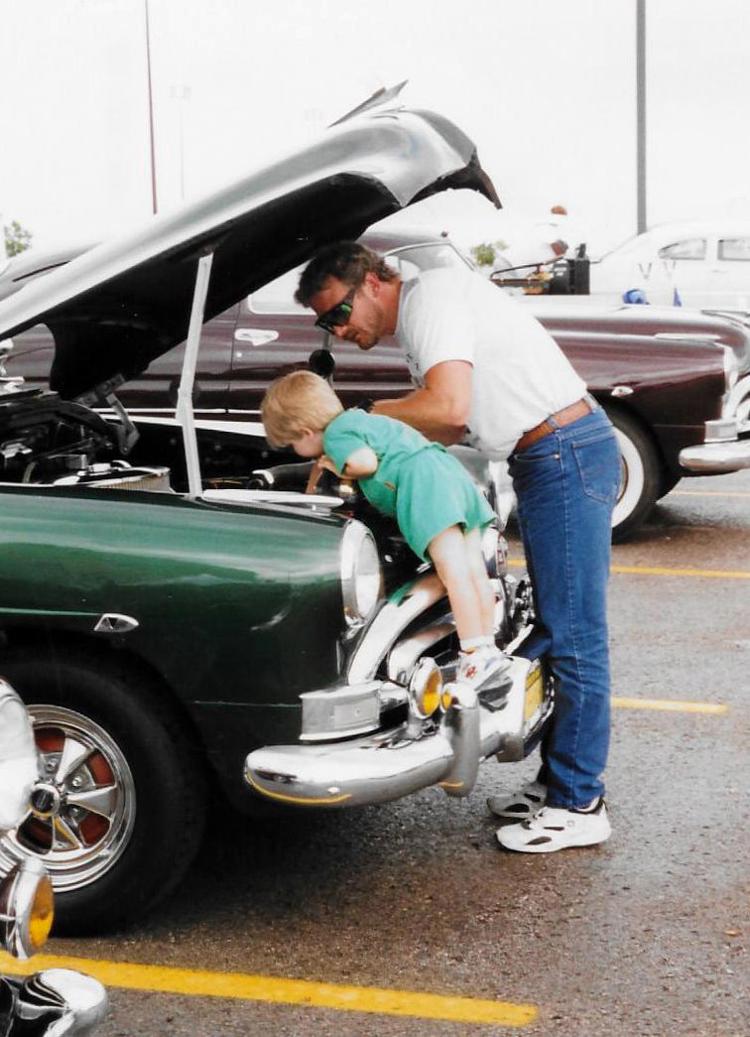 CAR SHOW BAKER PARK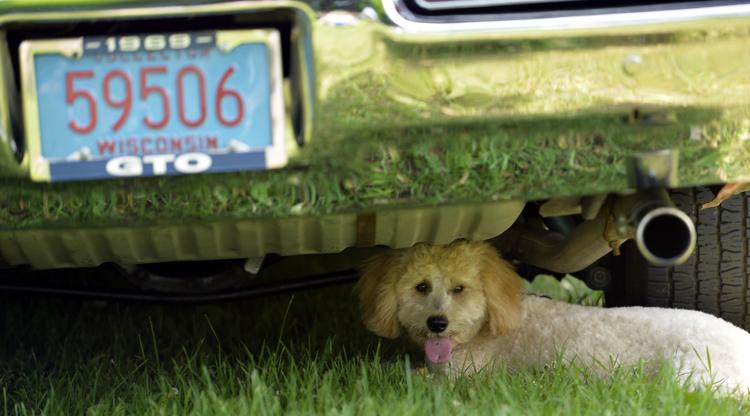 CAR SHOW BAKER PARK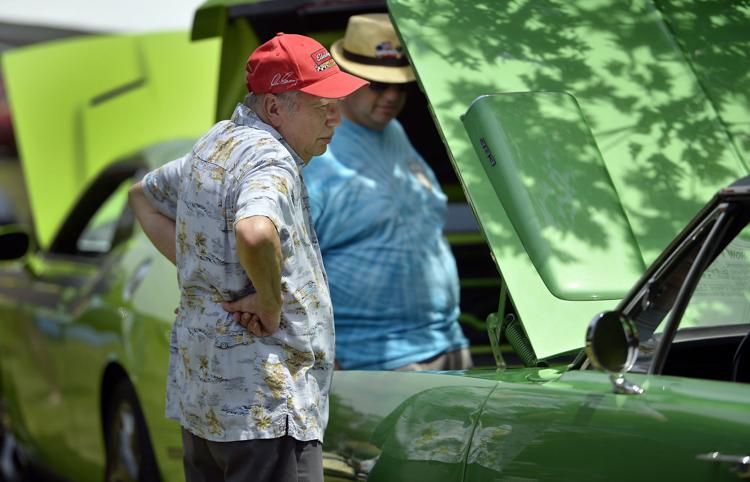 CAR SHOW BAKER PARK
CAR SHOW BAKER PARK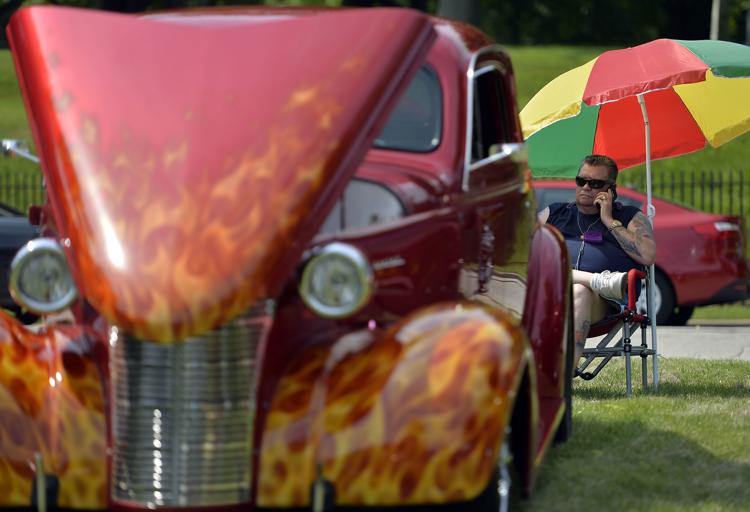 CAR SHOW BAKER PARK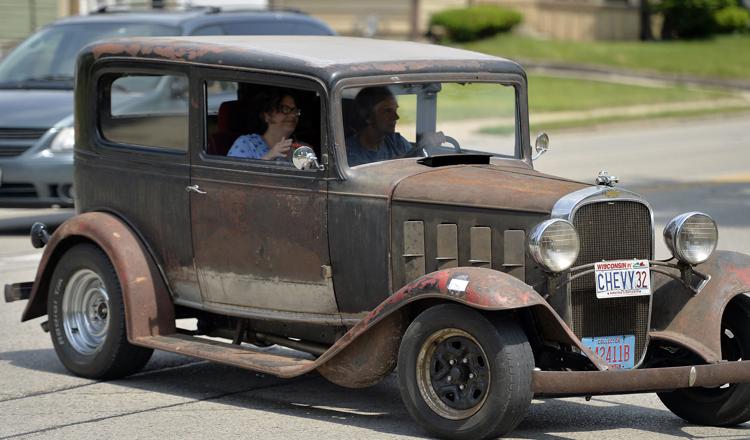 CAR SHOW BAKER PARK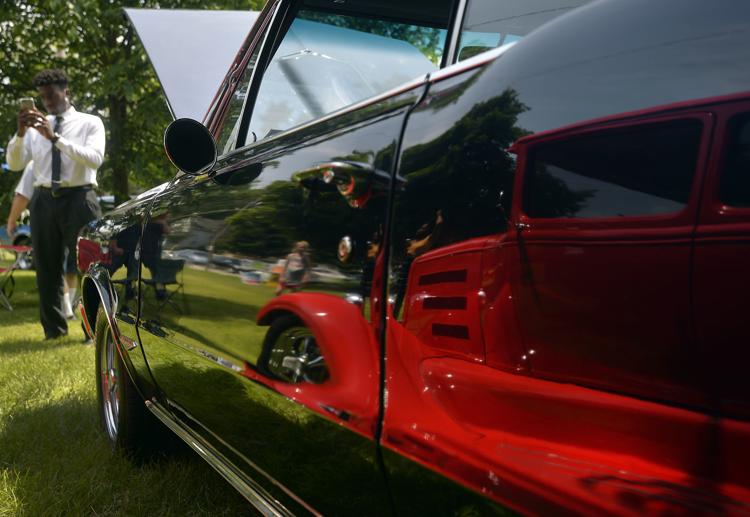 CAR SHOW BAKER PARK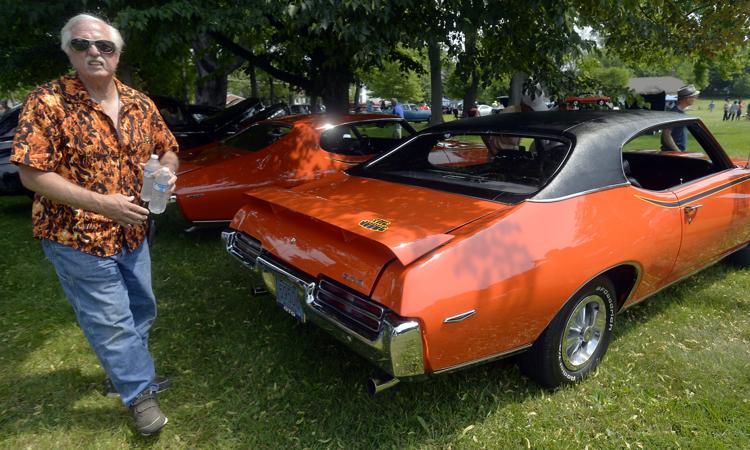 CAR SHOW BAKER PARK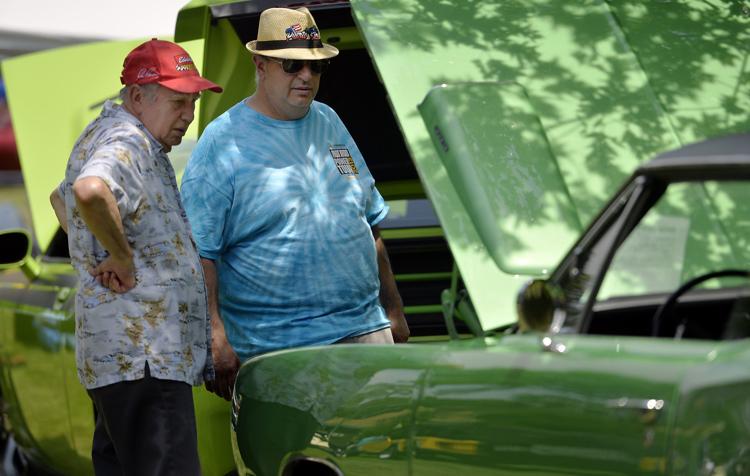 CAR SHOW BAKER PARK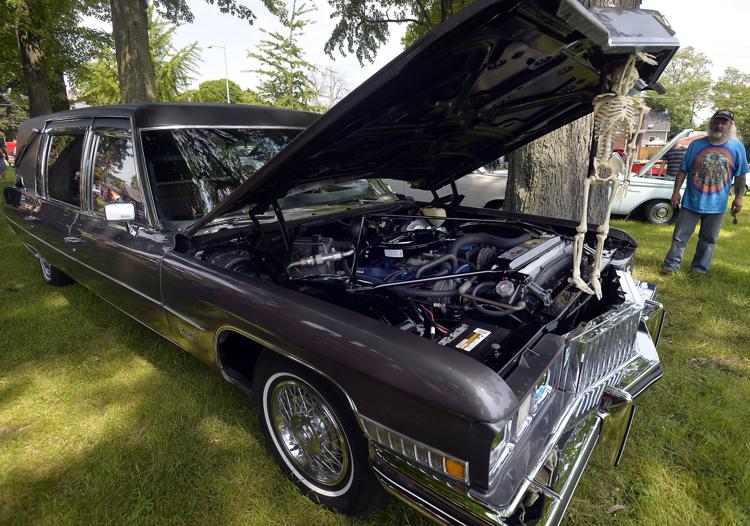 WOUNDED WARRIOR CAR SHOW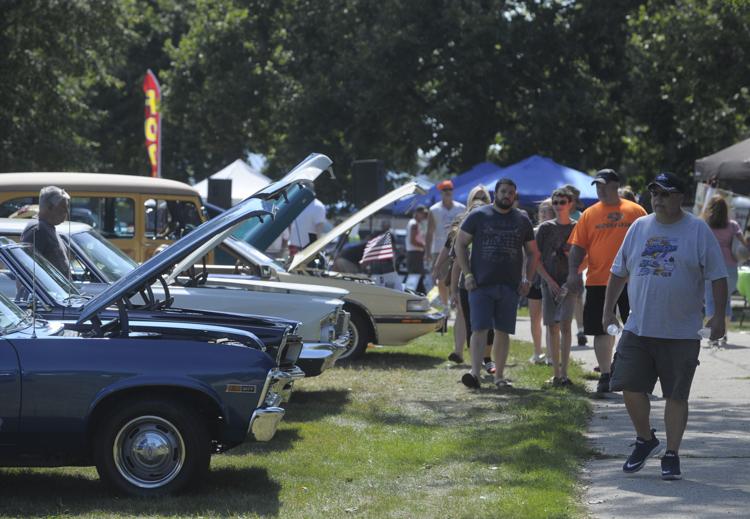 CAR SHOW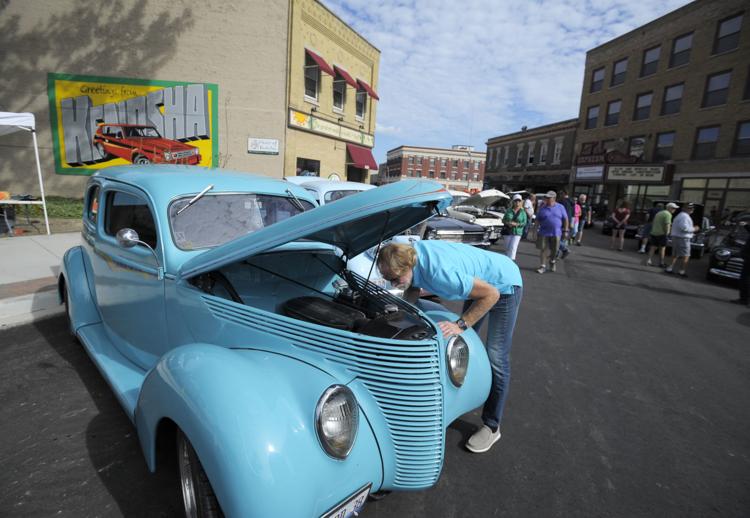 CAR SHOW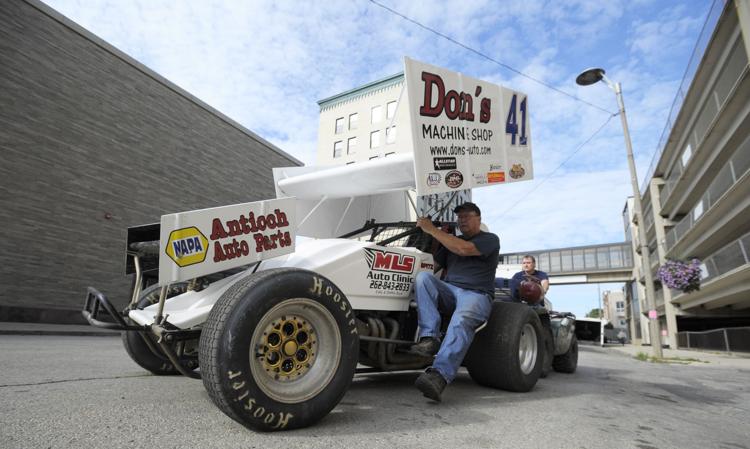 RODS FOR A REASON CAR SHOW
RODS FOR A REASON CAR SHOW