MADISON — Sun Prairie football coach Brian Kaminski knew the task would be difficult.
He said he didn't believe the Sun Prairie defense could stop Franklin senior quarterback Myles Burkett in the WIAA Division-1 state championship game Friday night at Camp Randall Stadium.
Kaminski, however, hoped the Cardinals could contain the 6-foot-2, 210-pound Burkett and the Sabers' offense and limit big plays.
But top-ranked Franklin gained 463 total yards, and Burkett, who's orally committed to the University of Wisconsin, was 16-for-23 passing for 276 yards and three touchdowns as the Sabers defeated the Cardinals, 38-17, for the Division-1 state title.
"I thought we had some miscommunication sometimes in our secondary," said Kaminski, whose team finished 13-1. "I thought our defense did some good things, but we just did some things that weren't sound."
Burkett connected with senior receiver Reese Osgood, who got open behind the Cardinals' secondary, for an 88-yard touchdown pass that gave the Southeast Conference champion Sabers (14-0) a 10-3 lead with 33 seconds left in the first quarter. That was the longest pass play in a Division-1 state title game.
"When you have Reese Osgood on your team, there's a big-play (possibility) against anybody," Burkett said. "He just got open and ran a great route, and I found him. That's what happens when great players make great plays."
Burkett was 10-for-14 for 192 yards and the touchdown pass in the first half, guiding Franklin to a 17-3 lead at halftime.He said the season wound up being like something out of a storybook.
"I've had to deal with a lot of adversity," said Burkett, who came back from a knee injury late in his sophomore season. "But adversity makes warriors. I'm a warrior, and we have a group of warriors. I'm just really happy right now."
Burkett had a 37-yard run around right end to the Sun Prairie 1-yard line with 8 minutes, 52 seconds left in the third quarter. That set up senior running back Tanner Rivard's 1-yard touchdown run, increasing Franklin's lead to 24-3 with 8:48 remaining in the third quarter.
"I felt they got their shots," said Sun Prairie senior outside linebacker Addison Ostrenga, who's committed to the University of Iowa. "We knew they were going to take shots. It was just how we rebounded from them. We just couldn't stop them a couple times."
Sun Prairie senior linebacker Davis Hamilton led the Cardinals with 11 total tackles, including three tackles for loss, and he also recovered a fumble. Burkett was sacked four times and intercepted twice.
Sun Prairie rallies
Sun Prairie made a furious rally, pulling within 24-17 in the third quarter.
"It showed the character of a champion tonight," Kaminski said. "Twenty-four-(to)-3, I don't know if there were many people here who thought we'd come back. All of a sudden it's 24-17, and we have the ball and have a chance to tie it, but we came up short."
The comeback began with Sun Prairie senior cornerback Michael McMillan's interception at the Franklin 37-yard line. Junior quarterback Jerry Kaminski then threw a 34-yard touchdown pass to Hamilton with 6:08 left in the third quarter and Kaminski scored on a 4-yard run with 1:58 remaining in the third.
But Franklin responded with another big play in the fourth quarter.Burkett completed a 30-yard touchdown pass to Osgood with 7:55 remaining to play, boosting the Sabers' lead to 31-17.
"We worked real hard," Ostrenga said. "Just the fact we could get back in the game and have a chance, I'm really proud of this team."
Osgood finished with 169 yards receiving on five receptions. That was just short of the Division-1 and all-division record for state title games of 173 yards by Hartland Arrowhead's Justin Peret in 2015.
"You always want to finish here. … But you have to give Franklin credit," Brian Kaminski said. "They made more plays than we did. We thought we left some plays out here (Friday) night. I'm very proud of the legacy the seniors left and what this whole season meant."The game marked the final contest for Sun Prairie as one football program. In 2022-23, Sun Prairie will have two high schools — Sun Prairie East and Sun Prairie West.
Franklin, playing in its fourth state title game, meanwhile, won the Division-2 championship in 2006 and was the state runner-up in Division-1 in 2013 and 2016.
"It was fun," Burkett said about playing at Camp Randall. "I'm going to cherish this moment. We are going to party like it's '06. It's going to be a fun night."
Sun Prairie, playing in its fourth state title game, won the Division-1 title in 1995 and had runner-up finishes in 2012 and 2017.
Franklin beat all three Kenosha SEC schools during conference play this season, all by lopsided scores. The Sabers defeated Indian Trail, 49-7, on Sept. 3 at Jaswhich Stadium, Bradford, 42-3, on Sept. 24 at Bradford Stadium, and Tremper, 63-7, on Oct. 8 at Franklin.
IN PHOTOS: St. Joseph and St. Mary's Springs battle in a WIAA Division-6 state football quarterfinal
St. Joseph Football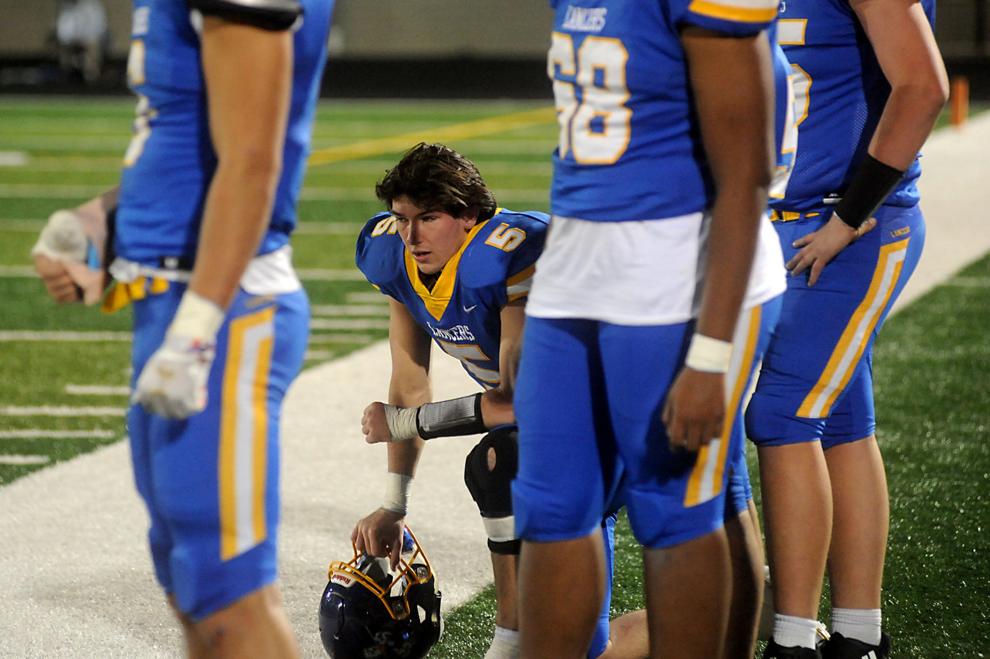 St. Joseph Football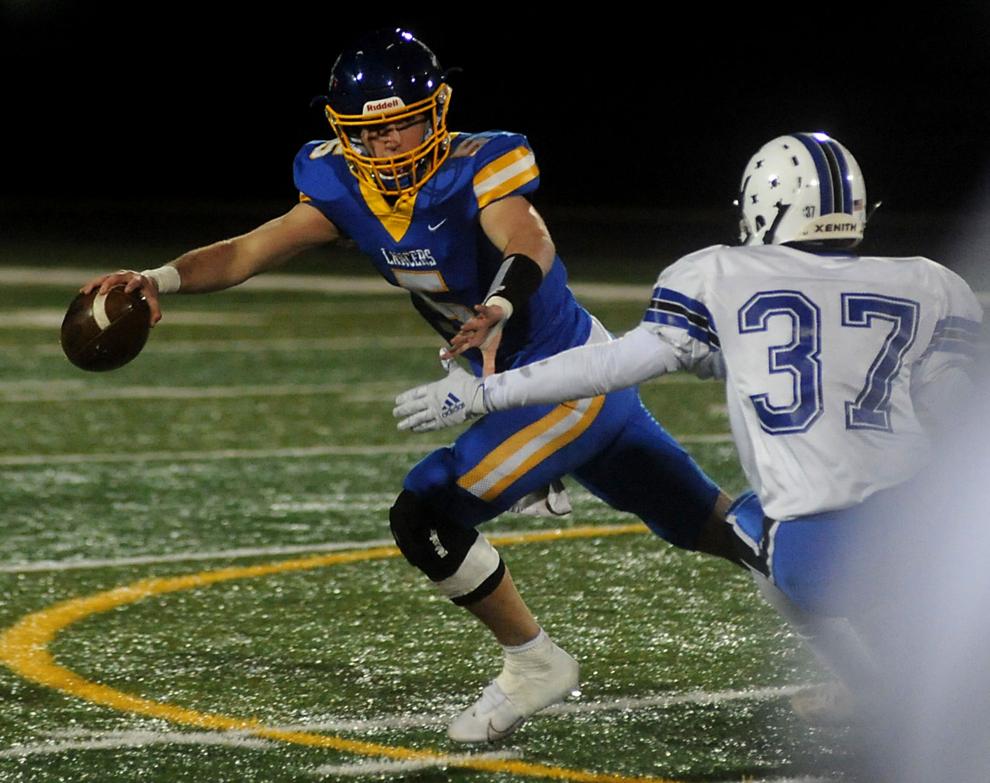 St. Joseph Football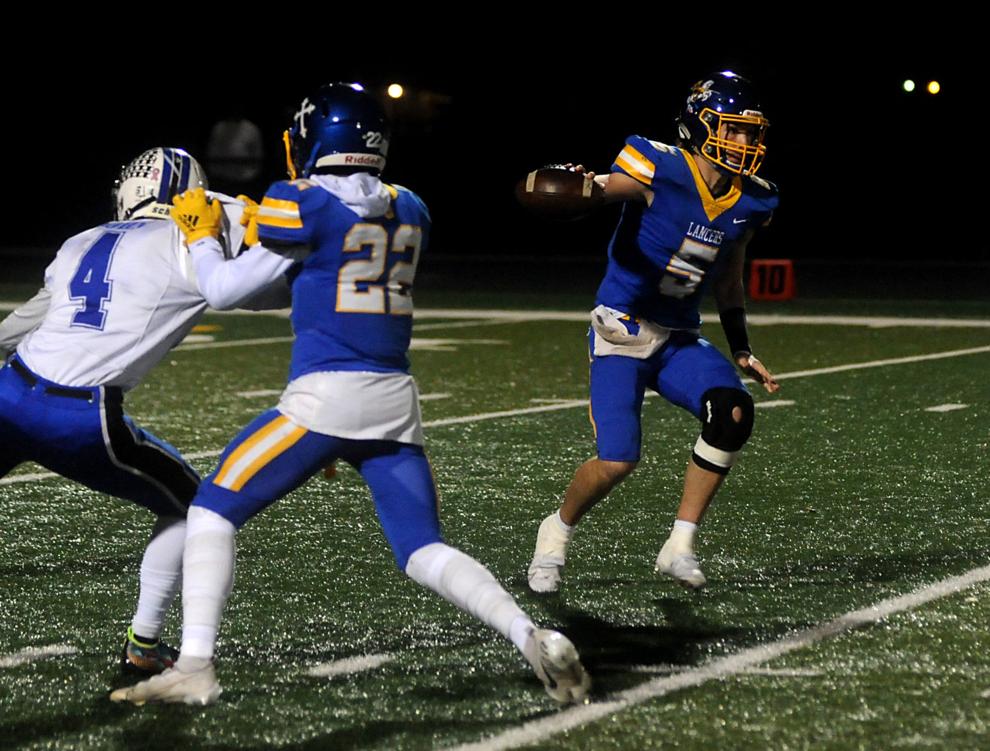 St. Joseph Football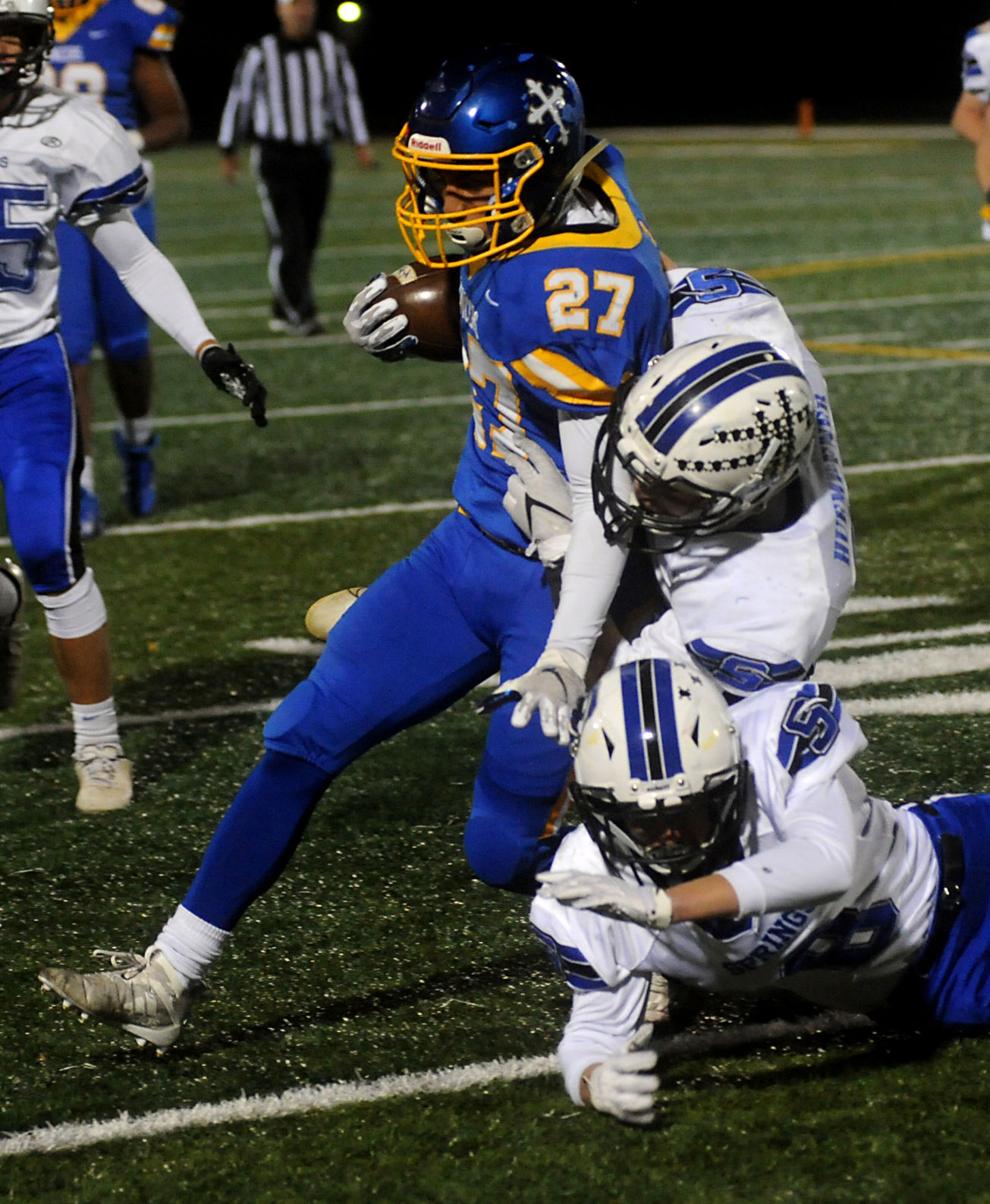 St. Joseph Football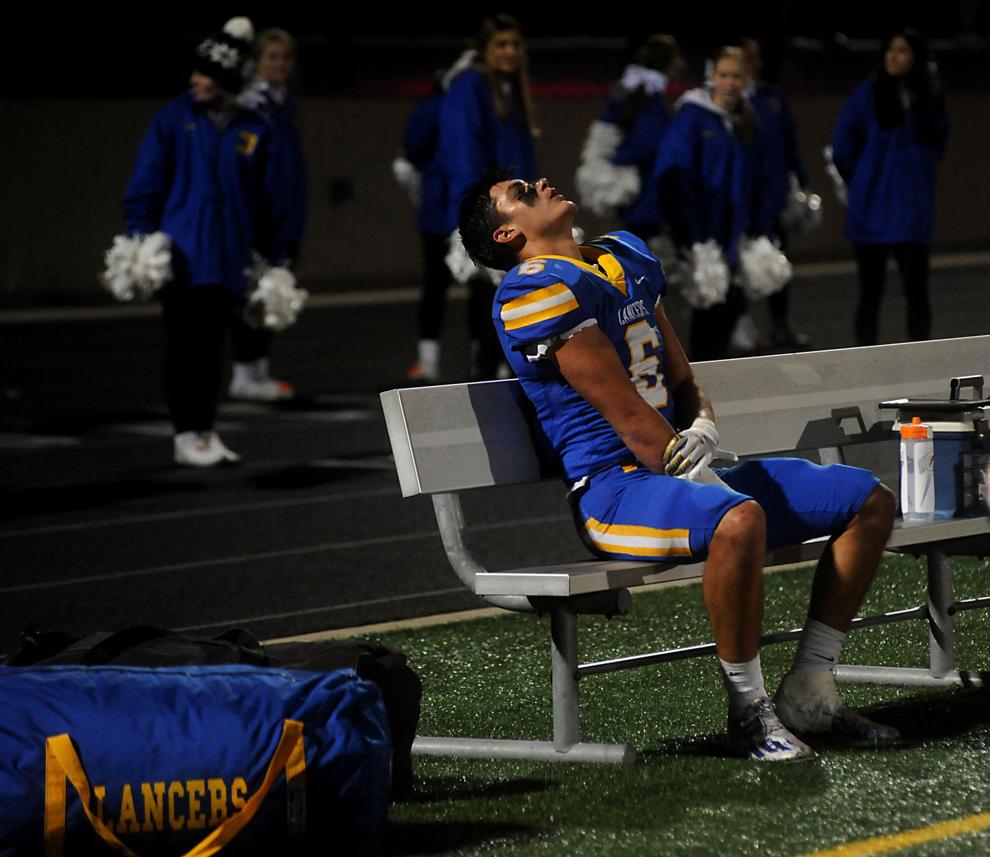 St. Joseph Football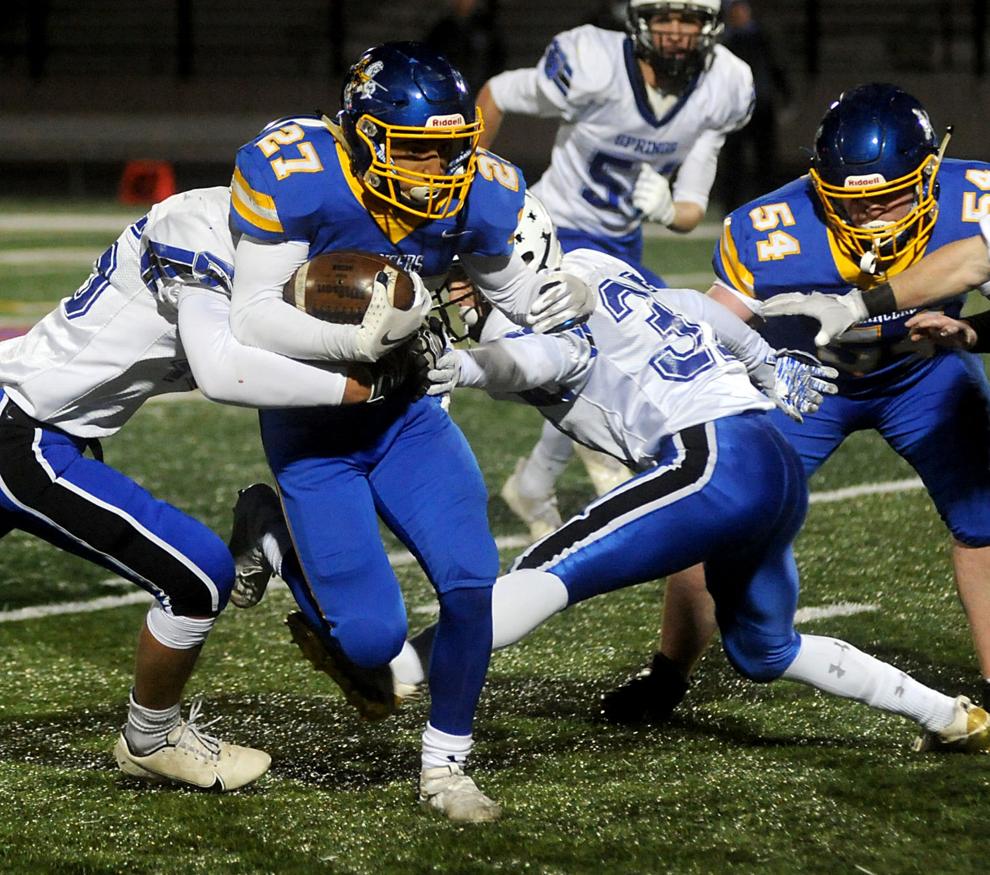 St. Joseph Football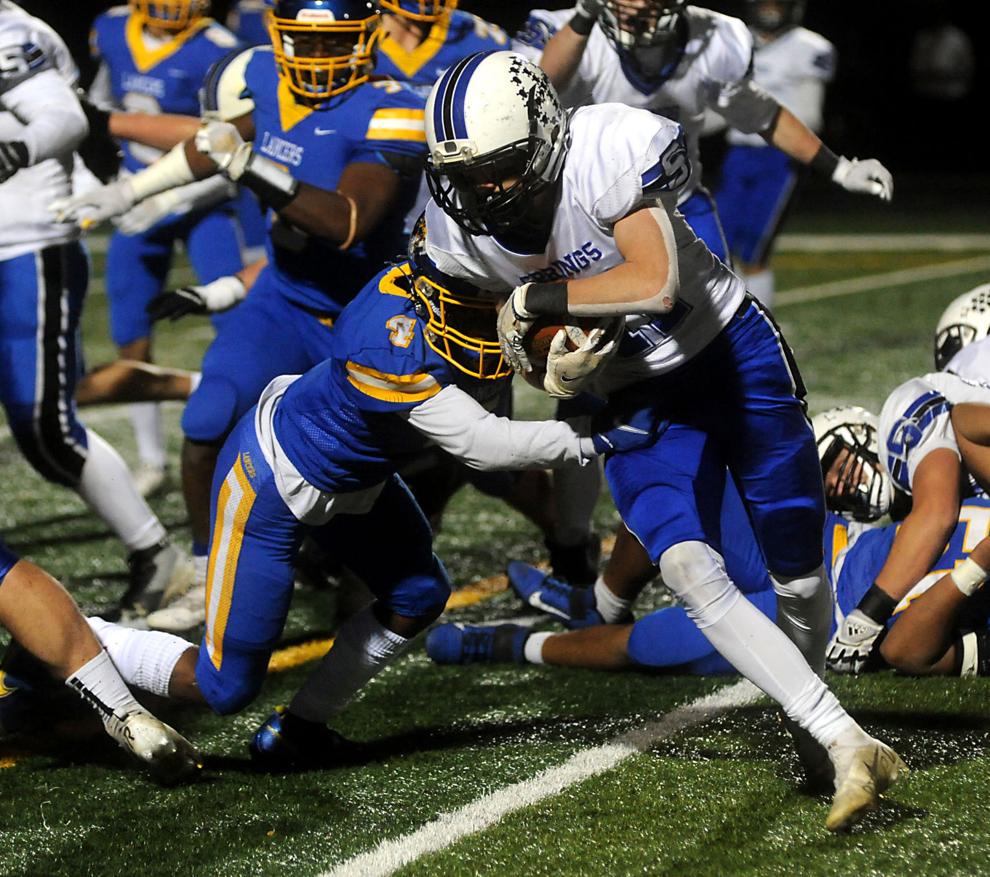 St. Joseph Football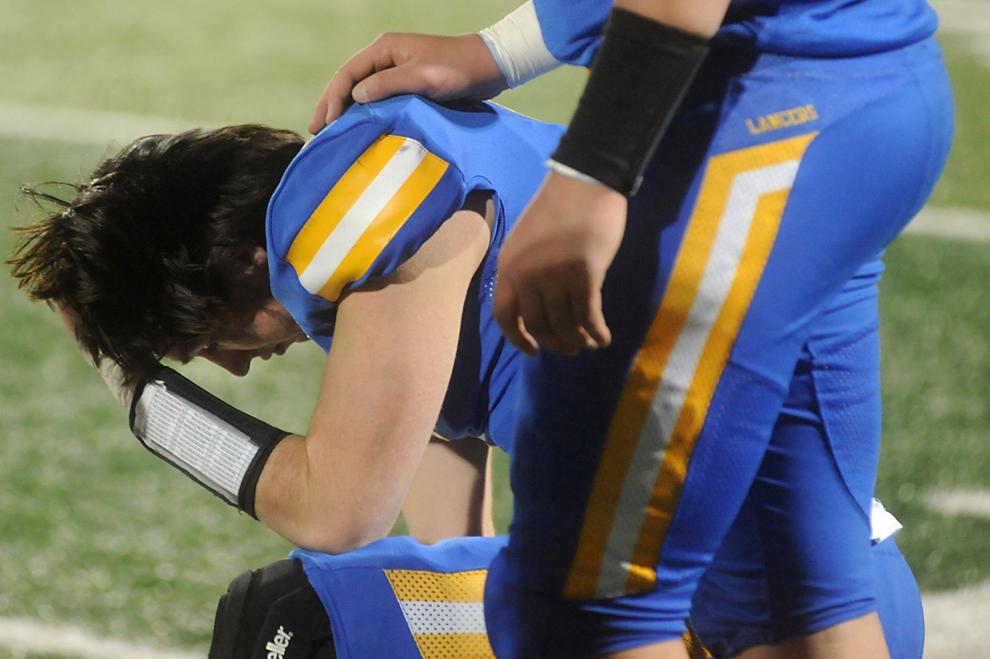 St. Joseph Football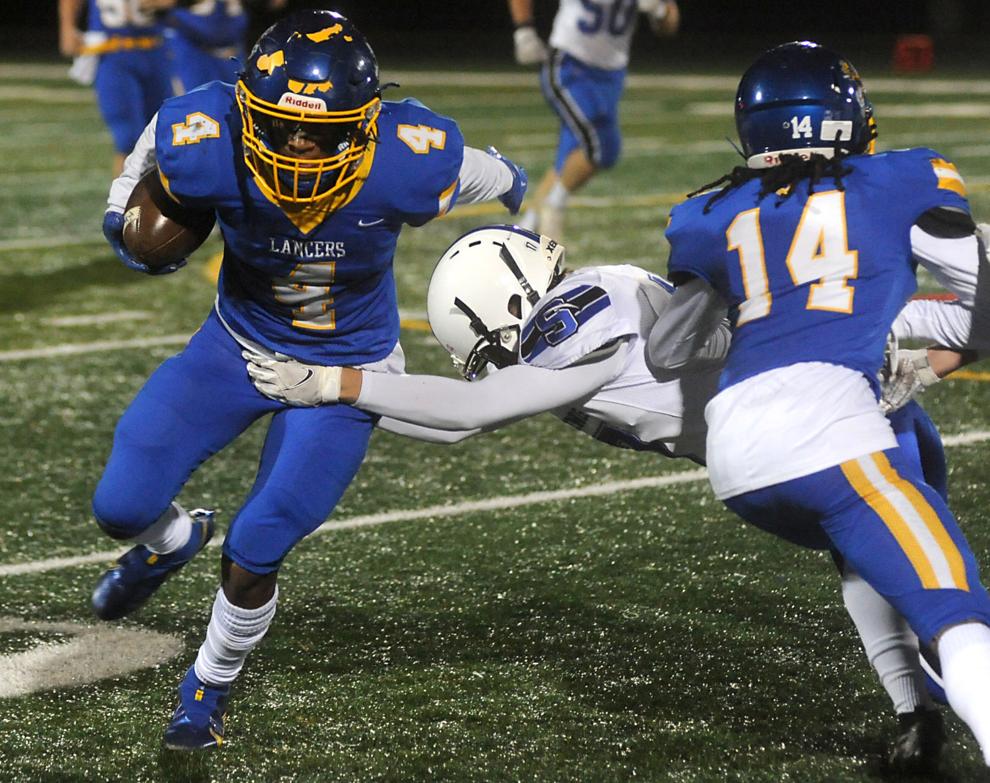 St. Joseph Football