Needing a top-two finish last week in a WIAA Division-1 sectional at The Club at Strawberry Creek to reach the State Tournament, things weren't looking good at one point for the Central girls golf team.
The Falcons were languishing in third place, trailing Union Grove and Kettle Moraine, their top two golfers were on the outside looking in for individual state berths and it seemed as if such a promising season might result in nobody from the team going to state.
That's when the team's mental toughness, hard-earned from just missing a state berth as a team last season and playing against the state's top teams throughout this season, kicked in.
And now the Falcons are state champions.
Central rallied in that sectional to finish second behind Union Grove and reach the team field at the State Tournament, where Monday and Tuesday at University Ridge in Verona, the Falcons took on all comers to claim the WIAA Division-1 state title.
The mission to reach state after the team came up just short last year ended in a championship.
"We're all just really excited," said Central's No. 2 player, sophomore Katelyn Walker, in a phone interview Tuesday after the final round. "It took a lot of work to get here, and we just feel so good."
The Falcons' No. 1 player, Kylie Walker — Katelyn's twin sister — said the Falcons were ready to enjoy it.
"We are ecstatic," Kylie Walker said. "We were jumping all around, hugging each other, hugging Coach. Now we're just tired and want to go get in the van and party it up."
Central head coach Ryan Dahl, who guided the Falcons to the school's first state team title since the softball team won the Division-1 championship in 2015, said he was reminded after Tuesday's final round about where his squad once stood in last week's sectional.
"They didn't waver," Dahl said. "Union Grove had played really well of late and beaten us a couple times, and it didn't seem to bother them. One of the parents from Kettle Moraine, after we had won and everything, he goes, 'Hey, do you remember where you were at halfway through sectionals when you were down six strokes to Kettle Moraine and down 11 to Union Grove?'
"To come from there to winning the whole thing — they could've folded after that and not even gotten here."
But they didn't, which proves how much more mentally tough the team's five varsity players have gotten since last season.
"They have grown leaps and bounds," Dahl said. "Last year, if they had a bad hole or two, they would start to get frustrated and it would just spiral. And now it doesn't even happen anymore."
Right on target
Central finished with a two-round total of 61-over-par 637 (318-319), seven strokes ahead of Sussex Hamilton's 68-over 644 (323-321) and 13 ahead of Middleton's 74-over 650 (318-332).
Dahl said the team's target score for each round is about 320, and the Falcons were right on that number in both rounds. Central and Middleton were tied for the team lead at 318 going into Tuesday's second round, five strokes ahead of Hamilton (323) and eight ahead of Brookfield Central and Bay Port (326).
The Falcons maintained their usual order of golfers for both rounds, with senior Carly Lois teeing off first as the No. 5 player, followed by sophomore Chloe Brown at No. 4, junior Elle O'Reilly at No. 3, Katelyn Walker at No. 2 and Kylie Walker at No. 1.
The Walkers were each making their second state appearance after reaching the field individually as freshmen in 2020.
Kylie Walker, who tied for third place last year, notched her second top-five finish with a tie for fifth. She was tied for the individual lead at one point in Tuesday's second round but fell back on the back nine and finished with a two-round total of 4-over 148 (73-75), seven shots back of individual state champion Riley Pechinski of Stevens Point's 3-under 141 (70-71).
Katelyn Walker, meanwhile, posted her first top-10 finish, placing ninth alone after firing a pair of 76s for a two-round total of 8-over 152.
But for the Walkers to be in position to bring up the rear and finish off the Falcons' state title, the team's other players had to post good scores to set the stage, and once again they came through.
O'Reilly carded a two-day total of 168 (86-82) to tie for 33rd, while Brown totaled a 169 (83-86) to tie for 36th. Lois, meanwhile, finished 72nd at 200 (97-103), but each team's highest score is thrown out in the team totals.
By the time the Walkers were finishing their rounds, O'Reilly and Brown had given them a target score they could reach to win the state title.
"Those girls just coming out and setting the tone two days in a row just gives everybody a sigh of relief for the Walkers to come in and play real well," Dahl said.
The Walkers already knew from last season how much pressure a player can feel at the State Tournament, so they were proud of their teammates who were there for the first time for coming through.
"I'm very proud of Chloe and Elle," Kylie Walker said. "They both came through (Tuesday). They've been playing pretty consistently in the 80s this whole season, and to see that happen at state is just a very happy thing for the team. I know it's hard with all the pressure at state, and I'm just glad that they handled it very well their first time here."
Added Katelyn Walker: "I'm just so proud of my teammates. Last year when I went to state, it was my first time, and I just totally blew up. I'm just so happy to see that they played consistently, how they usually do, and that just made me so proud."
Overcoming struggles
University Ridge features an open, almost links-style layout on the front nine before turning back into the woods for a tree-lined finish on the back.
It was around the turn Tuesday that all of the Falcons struggled and their lead on the team scoreboard began to dwindle. At that time, Dahl said he was just trying to get his players through the rough patch.
"It was just damage control at that point in time," he said. "I joked with one of the moms earlier, she's like, 'It'd just be nice if they all had trouble at different times, not all at the same time.' And then, of course, it all went to heck at the same time.
"So just damage control and get them back in a good state of mind. They weren't nervous about where we were, because they really weren't sure where they were at, but they were just upset that they had played bad. But they had no idea that we were up nine at that time."
Indeed, the Falcons pulled out of their struggles and regained a healthy margin as each of their players began to finish up their rounds.
Kylie Walker came to the par-4 18th tee as the only Central player left on the course, and she had plenty of strokes to work with. Her tee shot rolled into a fairway bunker, but there was no reason to panic. She played out of the bunker, chipped onto the green and two-putted for a bogey that was more than good enough to seal up the state team title.
"At that point, it was just, 'All right, let's just play it safe,'" Dahl said. "She kind of hit a shot in front of the green and chipped up and two-putted and walked away."
Said Kylie Walker: "I was pretty calm. ... I didn't panic or anything, because I knew we had a lead."
IN PHOTOS: Images from the Central girls golf team's 2021 state championship season
High school girls golf: Central wins WIAA Division-1 state team title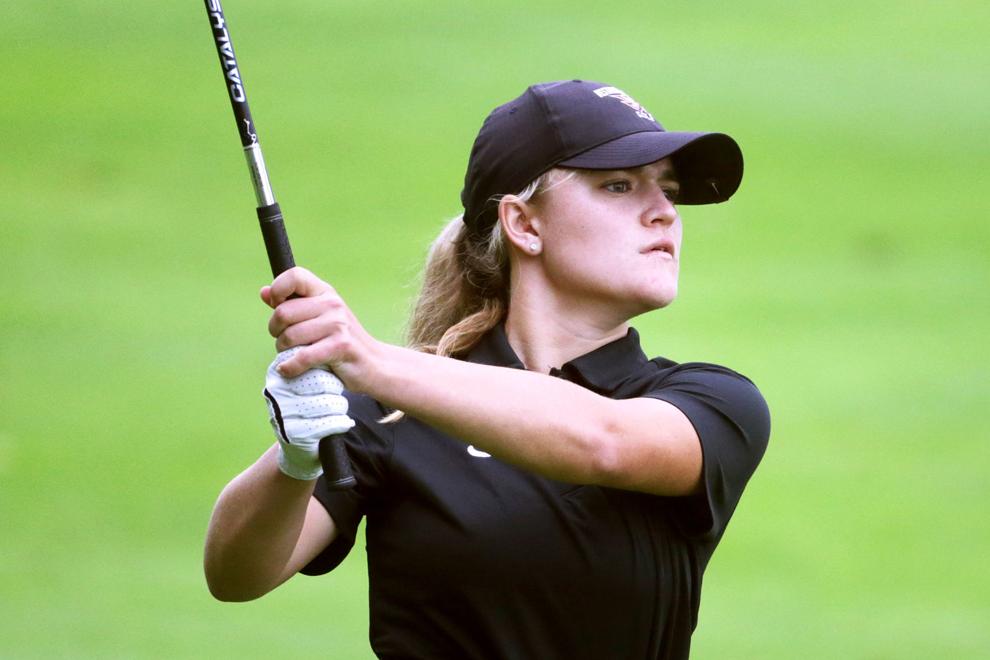 High school girls golf: Central wins WIAA Division-1 state team title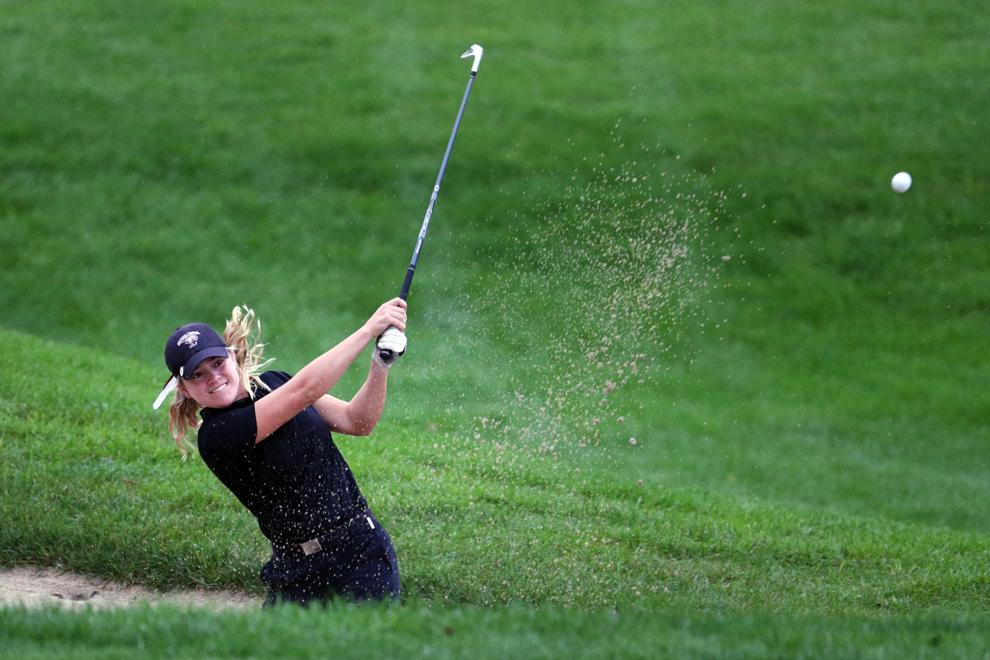 High school girls golf: Central wins WIAA Division-1 state team title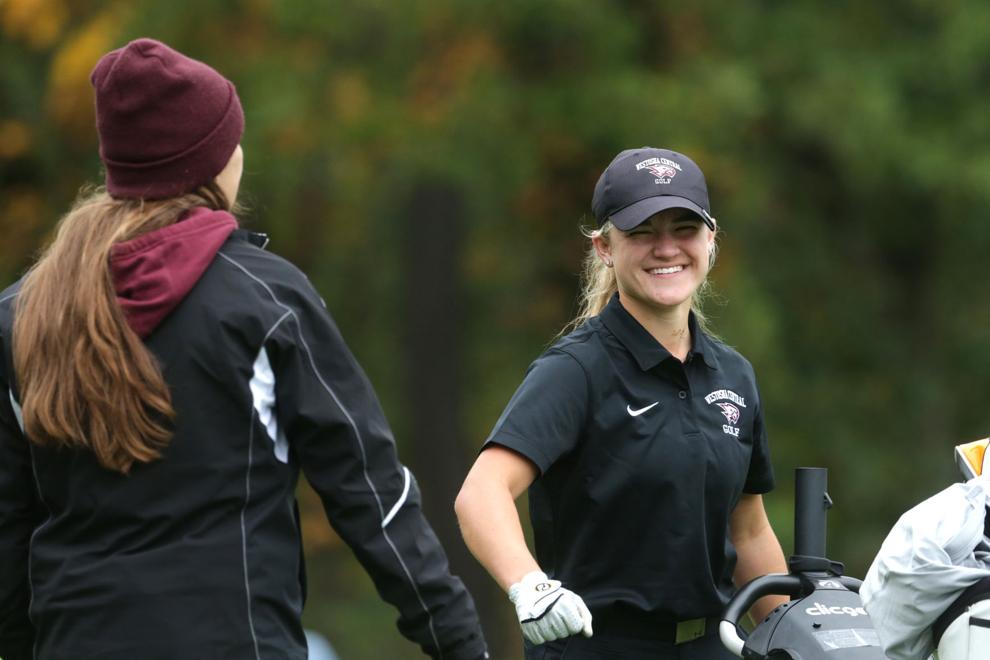 High school girls golf: Central wins WIAA Division-1 state team title; Kylie Walker ties for 5th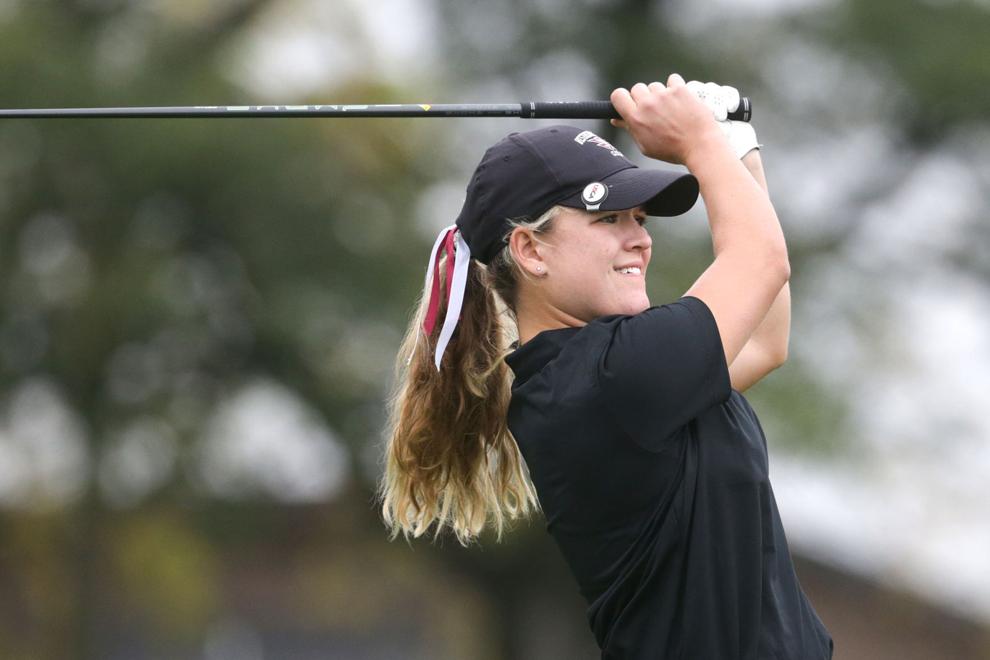 Central Golf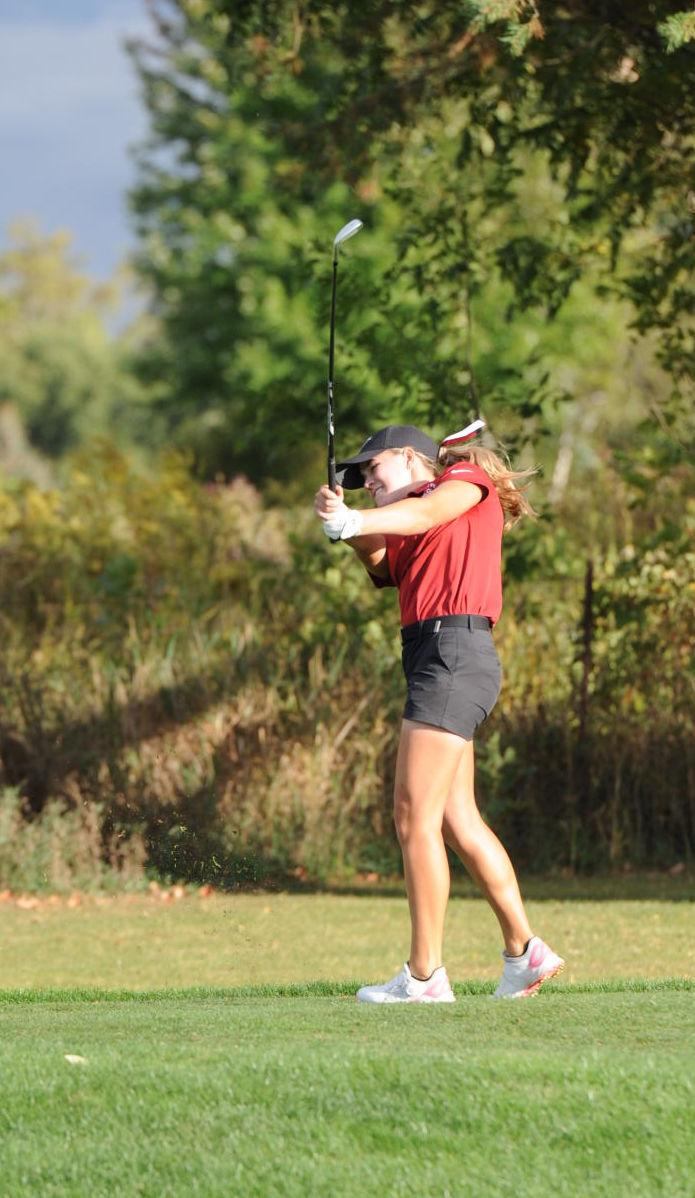 Central Golf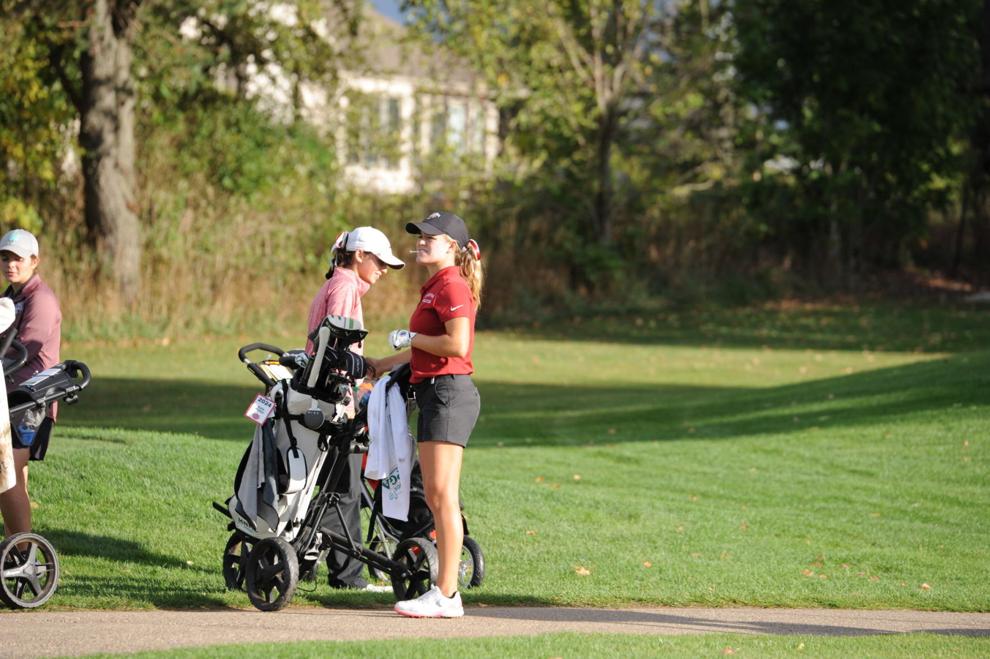 Central Golf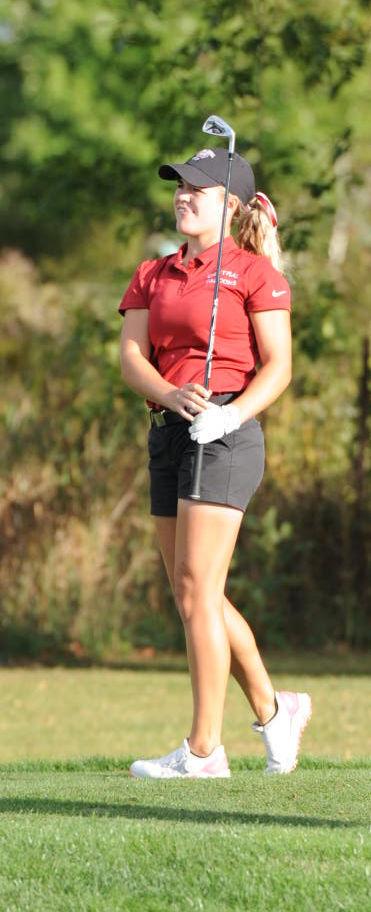 Central Golf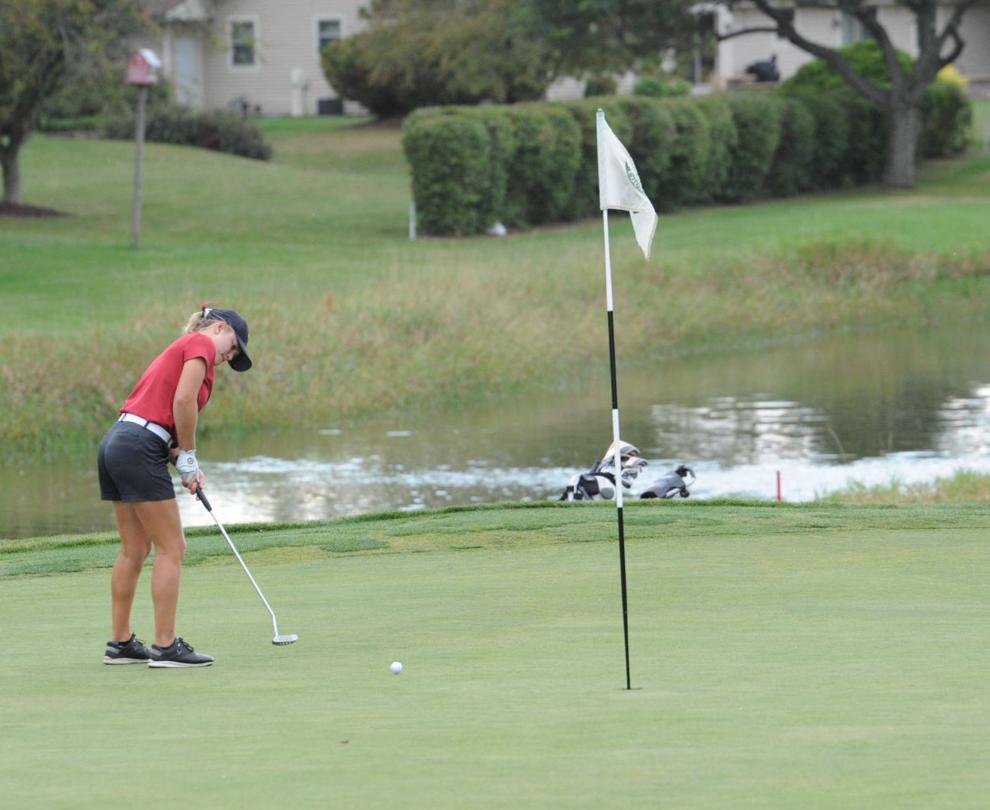 Central Golf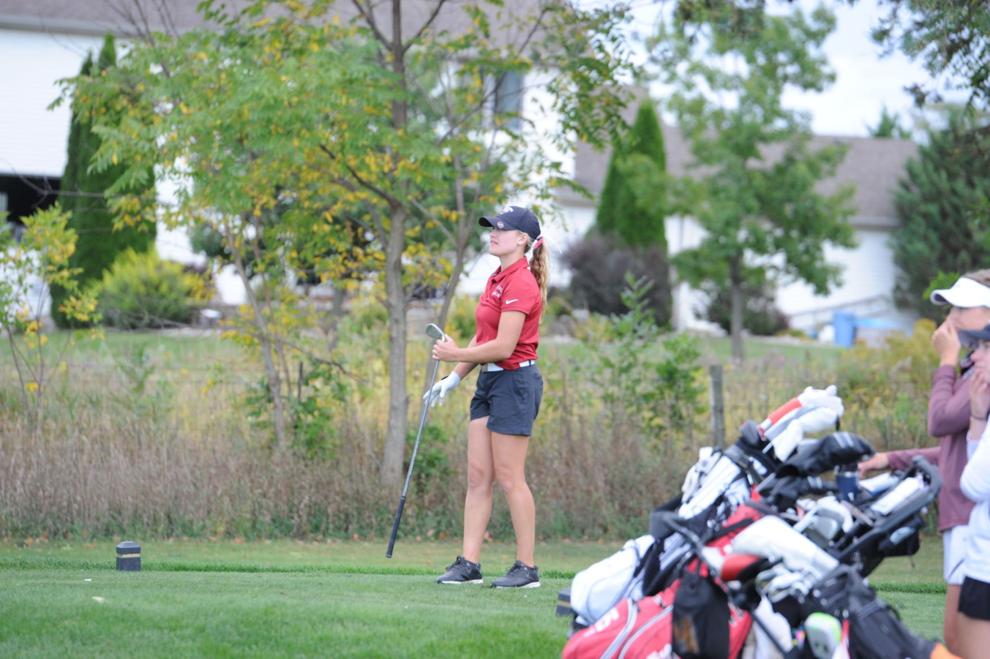 Central Golf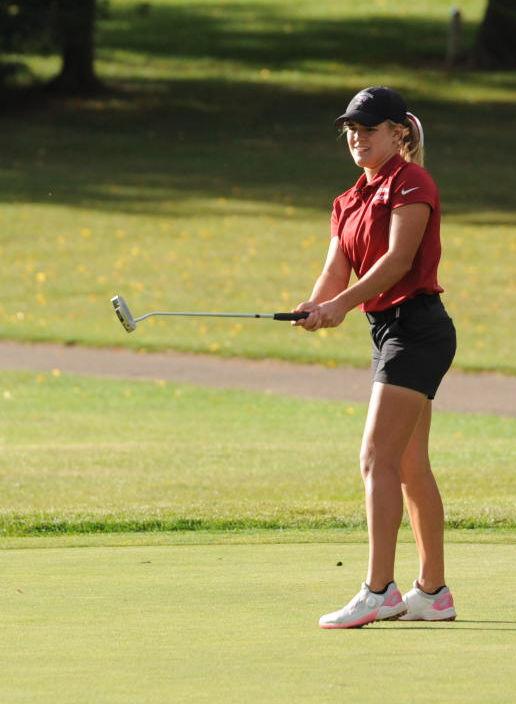 Central Golf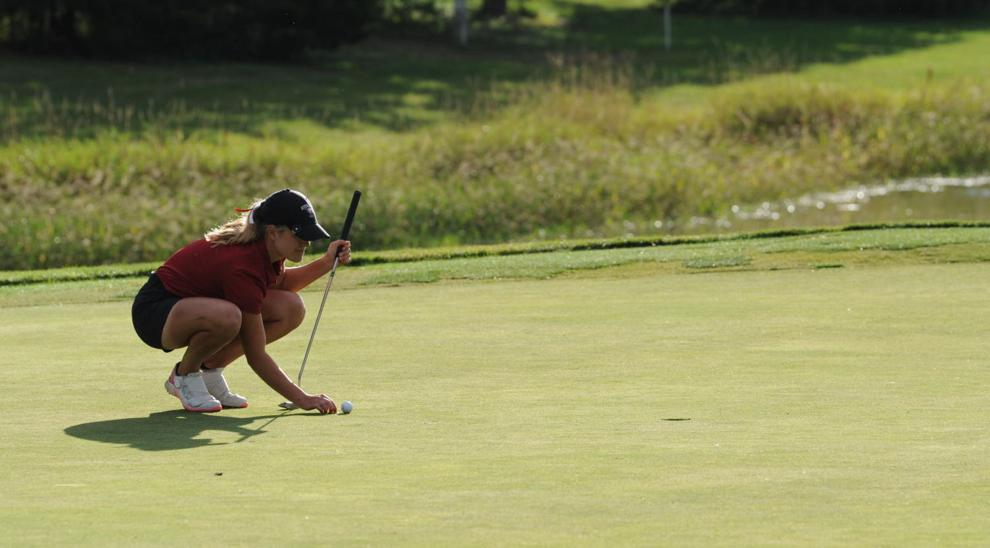 Central Golf