WILMOT — The high school football regular season concluded around the state with Week 9 games Friday night, as county teams played for both rivalry pride and potential playoff berths and positioning.
In the Southern Lakes Conference, Wilmot got its first win of the season to finish on a high note with a victory over county rival Central, which also knocked the Falcons from postseason contention.
Bradford, which was already in the playoffs, beat Racine Horlick in the Southeast Conference to bolster its playoff resume, while Tremper lost to Oak Creek and Indian Trail lost to Racine Park in SEC play, which eliminated both from playoff contention.
In the Midwest Classic Conference, St. Joseph rolled past Living Word Lutheran to finish the regular season undefeated and win the conference title outright, while short-handed Christian Life fought valiantly against Brookfield Academy but ultimately fell short to dash its playoff hopes.
And in the Metro Classic Conference, Shoreland Lutheran, already eliminated from the playoffs, wrapped up its season with a loss to top-ranked Lake Country Lutheran.
When the WIAA released its official 224-team playoff field late Friday night, only Bradford and St. Joseph — who both had already qualified automatically — were in and will be competing in first-round games next week. The WIAA will release the seedings and brackets for all divisions Saturday afternoon.
Here are the county scores from Week 9, along with a summary of each game. Full game stories and recaps will be available during the weekend at kenoshanews.com/sports and will also run in Sunday's print edition of the News.
BRADFORD 31, RACINE HORLICK 20
RACINE PARK 42, INDIAN TRAIL 34
ST. JOSEPH 56, LIVING WORD LUTHERAN 18
BROOKFIELD ACADEMY 35, CHRISTIAN LIFE 21
LAKE COUNTRY LUTHERAN 56, SHORELAND LUTHERAN 6
Wilmot 35, Central 14
Junior running back/linebacker Anthony Hall had a touchdown run, a touchdown reception and a touchdown pass in the first half alone and added a fourth-down sack in the second half for good measure to lead the Panthers to a satisfying Southern Lakes Conference victory over the county rival Falcons at Wilmot's Frank Bucci Field.
The victory gave Wilmot its first win of the season, as the Panthers finished 1-7 overall and 1-6 in the SLC and will enter the offseason with a great building block.
"It was really nice for these kids to kind of see, finally, that we played up to our potential and what we've been pushing for and trying to get to all year," Wilmot coach Keiya Square said.
"It's one of those things now where we've got a lot of kids that are going to be champing at the bit, ready to roll (for next season)."
Wilmot also improved to 43-16 all-time in the rivalry, which dates back to 1963, and avenged a loss to Central last year that was the Falcons' first non-forfeit win in the series since 2007 and first overall since 2010.
Central, meanwhile, was playing to potentially get into the playoff field for the first time since 2010 via tiebreaker, but the Falcons were done in by six turnovers and nine penalties for 82 yards. They finished their second season under head coach Jared Franz at 4-5 overall and 2-5 in the SLC.
Wilmot junior quarterback Cooper Zimmerman also had a strong game, as he finished 12-of-18 passing for 165 yards with two touchdowns and an interception and also ran for a 1-yard score. Sophomore receiver Kade Frisby, meanwhile, caught seven passes for 96 yards and a touchdown.
The game's biggest sequence came late in the first half with the game tied 14-14 and Central backed up deep in its own territory. On second-and-13 from the 7-yard line, junior quarterback Nick Argersinger, making just his third varsity start, tried to hit senior receiver Zach Kazumura, but the ball was thrown late and over the middle.
Wilmot senior defensive back Will Kunz stepped in front of Kazumura for an interception and returned it to the Falcons' 9 with 1 minute, 2 seconds left in the half.
Three plays later, on third-and-goal, Hall took a direct snap in the shotgun, pulled up before he reached the line of scrimmage and lofted a perfect jump pass to wide-open junior Anthony Corona in the back of the end zone for a 4-yard touchdown and a 21-14 halftime lead.
Hall ran for a touchdown from three yards out to put the Panthers ahead 7-0 in the first quarter then hauled in a perfect 58-yard scoring strike from Zimmerman for a 14-7 lead in the second.
The Panthers added two more scores in the second half and kept the Falcons off the scoreboard, recovering three fumbles.
Central senior running back Jakob Simmons ran for 98 yards on 18 carries, including a 41-yard touchdown scamper in the first quarter, and finished his fantastic season with 1,376 rushing yards and 18 touchdowns. He went down to the turf late in the first half for a long period and had to be helped off the field by teammates, but Franz said it was just bad cramping, and Simmons returned for the second half.
Argersinger finished 11-of-21 passing for 119 yards and three interceptions and also ran for a 17-yard touchdown in the first half.
Senior defensive back Corey Patrick had two interceptions for Wilmot.
Bradford 31, Racine Horlick 20
The Red Devils held off the Rebels in a Southeast Conference game at Bradford Stadium to head into the playoffs with a 5-4 overall record and a 5-2 SEC mark, good for third place alone in the conference behind champion Franklin and second-place Oak Creek.
Bradford, which automatically qualified for the playoffs with last week's victory over Racine Park, is hoping to get a first-round home game in the Division-1 field and will see where it's seeded on Saturday.
The Red Devils jumped out to a 21-0 lead in Friday's game, as senior quarterback Nate Olson completed touchdown passes of three yards to senior Jared Barden and 29 yards to junior Keany Parks in the first quarter and 26 yards to senior Quinton Henry in the second.
Horlick capitalized on a lost fumble to make it 21-7 just before the half, but Parks scampered in from 42 yards out in the third quarter to push the Red Devils' lead to 28-7.
The Rebels scored in the third and fourth quarters to keep the game somewhat close, but senior kicker Erick Villalobos drilled a 29-yard field goal for Bradford early in the fourth, as Horlick never got within one score.
Olson finished 10-of-16 passing for 166 yards with three touchdowns and an interception, Parks rushed 19 times for 86 yards and caught two passes for 46 yards and Henry had another big receiving night with five receptions for 116 yards.
Bradford also limited Horlick's potent wing-T rushing attack to 172 yards on 38 attempts, an average of just 4.5 yards per carry. The Rebels entered the game averaging 308.6 rushing yards per game.
Horlick (5-4 overall, 3-4 SEC) needed a win to qualify for the playoffs automatically, but the Rebels still got into the Division-2 postseason field via tiebreaker.
Oak Creek 57, Tremper 19
The Trojans needed to beat the Knights to get into the postseason field for the first time since 2010, but there would be no upset, as Oak Creek — ranked No. 8 in the latest Division-1 state coaches poll and No. 10 in the Associated Press Large Division state poll — rolled to an SEC win at Ameche Field.
Still, Tremper — which finished its season 3-6 overall and 2-5 in the SEC and on a three-game losing streak — and Oak Creek gave those in attendance a special moment when Tremper's Guivi Gonzalez-Soto, a senior with a disability, ran up the middle for an 82-yard touchdown late in the game.
Oak Creek's defense helped Gonzalez-Soto on his memorable run, a moment the Knights offered to help out with before the game.
As for the rest of the game, Oak Creek outgained Tremper, 533-292, and scored 38 unanswered points after the Trojans had cut their deficit to 14-6 midway through the second quarter on junior Deszmund White's 73-yard touchdown run.
In the fourth quarter, senior quarterback Cash Raethke hit senior Kyle Holm on a screen pass, and Holm went 82 yards down the left sideline for Tremper's other score.
Raethke finished 7-of-17 passing for 128 yards with a touchdown and an interception, White carried three times for 89 yards and Holm had four catches for 88 yards.
For Oak Creek, which improved to 8-1 overall and 6-1 in the SEC and will see how its Division-1 playoff road plays out, senior Cole Rodriguez rushed for 173 yards and four touchdowns on 17 carries.
Racine Park 42, Indian Trail 34
For the third straight week, Park junior quarterback Trey Carothers laid waste to a Kenosha school's defense, rushing for 174 yards and three touchdowns on 29 carries as the Panthers dashed the Hawks' playoff hopes with an SEC win at Pritchard Park in Racine.
Indian Trail was projected to be in the Division-1 playoff field with a victory, but the loss left the Hawks no chance, as they officially finished their season 3-7 overall and 2-5 in the SEC.
Indian Trail sophomore quarterback LJ Dagen finished off his brilliant inaugural varsity campaign, however, by rushing for 123 yards and a touchdown on 15 carries and passing for 50 yards and two more scores. Dagen ended the season with 1,122 rushing yards and totaled 18 touchdowns rushing and passing.
Junior running back Justice Lovelace, meanwhile, ran for 131 yards and two scores on 16 carries for the Hawks, while senior Jamar Thompson had a 36-yard touchdown catch and junior Aiden Cipolletti had a 6-yard scoring reception.
Dagen's scoring pass to Cipolletti, followed by Dagen's two-point run, tied the game at 34-34 with 7:02 to play, but Carothers ran for his third touchdown, from nine yards out, and completed a two-point pass with 2:17 left for the winning points.
Carothers rushed for 231 yards and four touchdowns against Tremper two weeks ago and passed for 252 yards and two scores against Bradford last week, as the Panthers finished their season 2-5 overall and 2-4 in the SEC.
St. Joseph 56, Living Word Lutheran 18
Senior quarterback Jacob Ashmus threw for 218 yards and four touchdowns in the first two-and-a-half quarters, two of them to senior classmate DeAndre Baptiste, and sophomore running back Jayden Gordon rebounded from a mishandled handoff on the second play from scrimmage to rush for 77 yards and a pair of scores and added a third score on a 74-yard kickoff return to lift the Lancers to a resounding Midwest Classic Conference win at Jaskwhich Stadium.
The victory put the finishing touches on a perfect 10-0 regular season for St. Joseph, including a forfeit win in Week 3 over HOPE Christian, as the Lancers finished alone atop the Midwest Classic at 7-0 after clinching at least a share of its first conference title since 2005 with last week's win over Racine Lutheran.
St. Joseph will be in the Division-6 playoff field and will find out Saturday if it gets a No. 1 seed. Of note, Racine Lutheran was slotted in the Division-5 playoff field, so the Lancers and Crusaders will not have a postseason rematch.
"We'll just enjoy the moment right now," said third-year St. Joseph coach Matt Rizzo, whose squad outgained Living Word Lutheran, 380-302, and on its first three possessions of the second half took advantage of short fields, marching to the end zone on drives of 26, 15 and 25 yards.
"I told (the players), 'Not many times are you ever in a program or on a team that can go undefeated and be an unbeaten conference champion.'
"I'm really proud of the kids and our coaching staff and our school. All the people who rally around our team. A lot of people showing up and supporting us. All-around great effort for our St. Joseph Catholic Academy community."
At the end of the night, plaudits were flying around like footballs had earlier in the evening, as senior split end Andrew Alia (24 yards) and senior tight end Luke Schuler (14 yards) reeled in scoring tosses from Ashmus and senior running back Caden Tolefree contributed the team's first touchdown on an 8-yard bull rush with 3:14 left in the opening quarter that enabled the Lancers to shake off their sluggish first-series start.
Junior Jaron Crowder rushed 17 times for 178 yards and two touchdowns for Living Word Lutheran, which was knocked out of postseason contention and finished its season 3-7 overall and 2-5 in the Midwest Classic.
Brookfield Academy 35, Christian Life 21
Needing a win to clinch automatic playoff eligibility for the first time in program history, the Eagles could only dress 14 players due to COVID-19 protocol and battled hard against the playoff-bound Blue Knights before falling in the Midwest Classic game in Brookfield.
CLS finished its season officially at 5-5 overall and 3-4 in the conference.
In Friday's game, the Eagles had to play two running backs along the line and had to start four freshmen on defense, but they stayed in the game.
"Both the defense and the offense fought to the end," CLS coach Jack Decker said. "I could not be more proud of the grit this team showed tonight."
The Eagles' stats were not available yet as of late Friday night.
Brookfield Academy, meanwhile, had already clinched automatic playoff eligibility and finished the regular season alone in third place in the Midwest Classic at 5-2 (7-3 overall).
Standout senior quarterback Jonah Jensen finished 16-of-20 passing for 250 yards with three touchdowns and an interception for the Blue Knights on Friday.
Lake Country Lutheran 56, Shoreland Lutheran 6
The Lightning, ranked No. 1 in the latest Division-5 state coaches poll and No. 2 in the AP Medium Division state poll, will roll into the playoffs after defeating the Pacers at Shoreland to finish the regular season 9-0 overall and 6-0 in the Metro Classic Conference.
Lake Country Lutheran won the WIAA Division-5 state title in 2019, the last time championships were held, and will surely get a No. 1 seed when the brackets are released Saturday.
In Friday's game, standout senior quarterback Luke Haertle finished 11-of-15 passing for 230 yards with four touchdowns and an interception against the Shoreland defense.
The Pacers, who had already been eliminated from playoff contention, wrapped up their season at 1-8 overall and 1-6 in the Metro Classic. No stats for Friday's game were available for Shoreland as of late Friday night.
Kenosha News correspondents Paul Spicuzza and Mike Ramczyk contributed to this report.
IN PHOTOS: County teams battle in Week 8 high school football action
10082021-JT-FB-STJOE-RL-GSP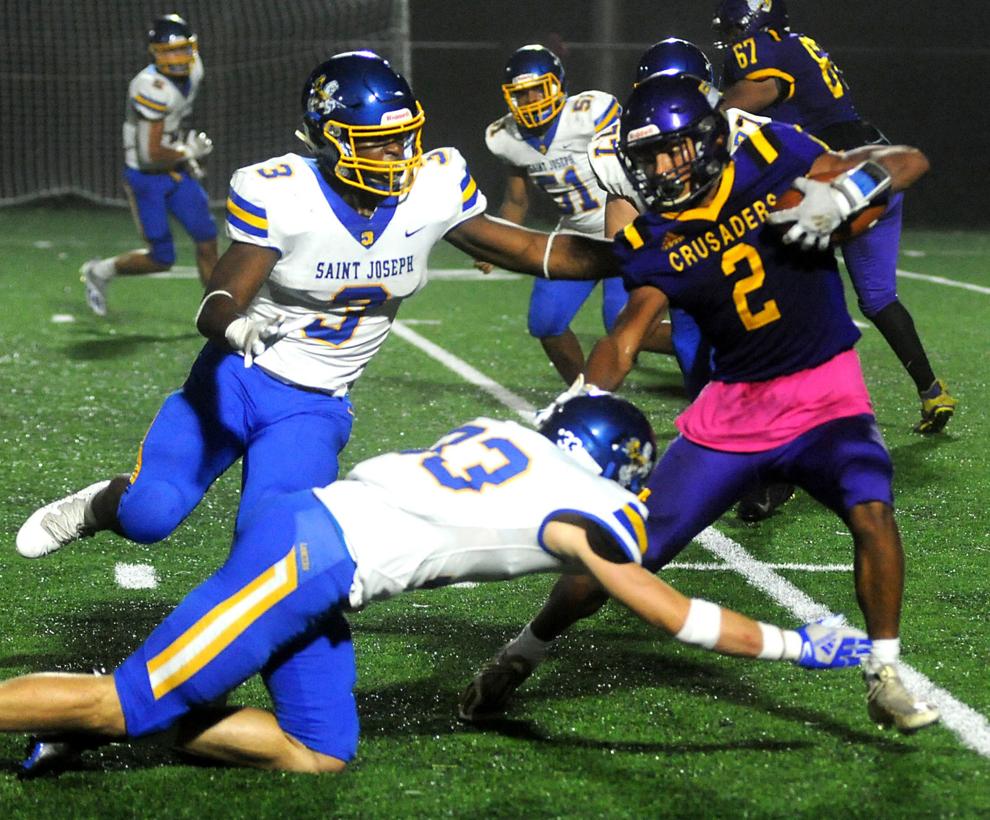 10082021-JT-FB-STJOE-RL-GSP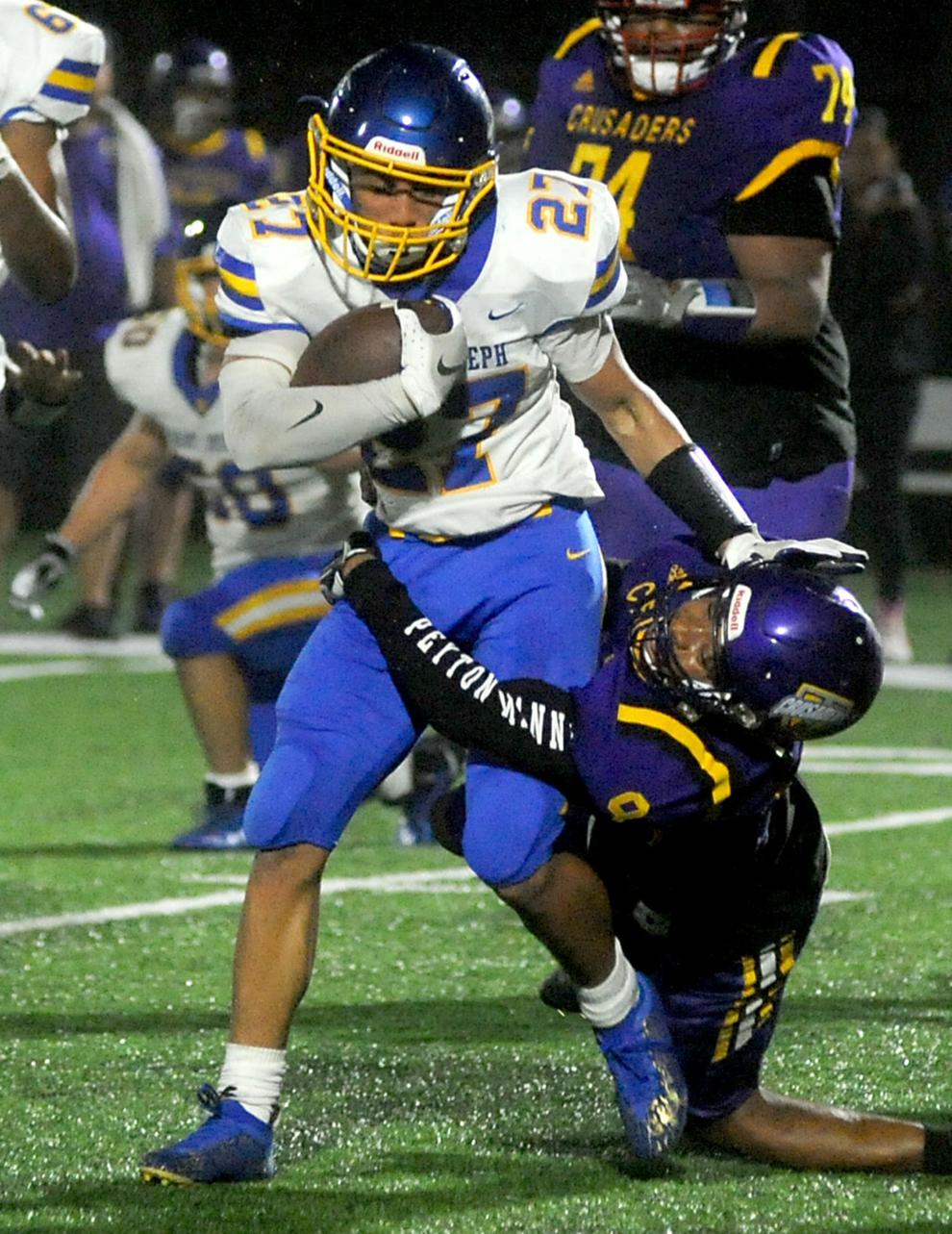 10082021-JT-FB-STJOE-RL-GSP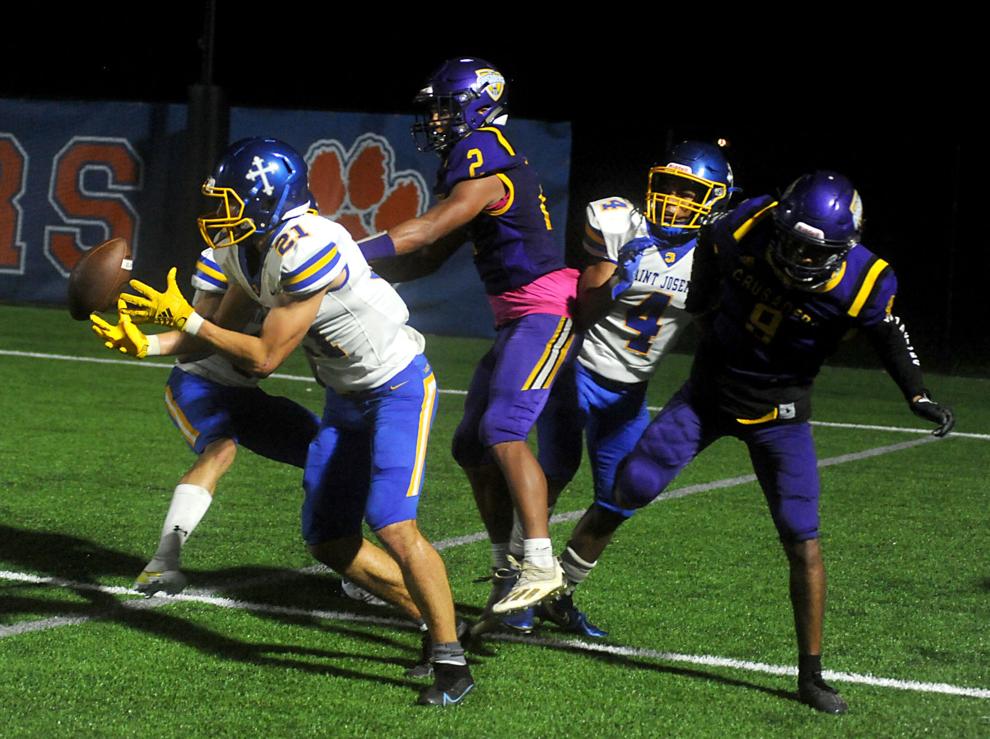 10082021-JT-FB-STJOE-RL-GSP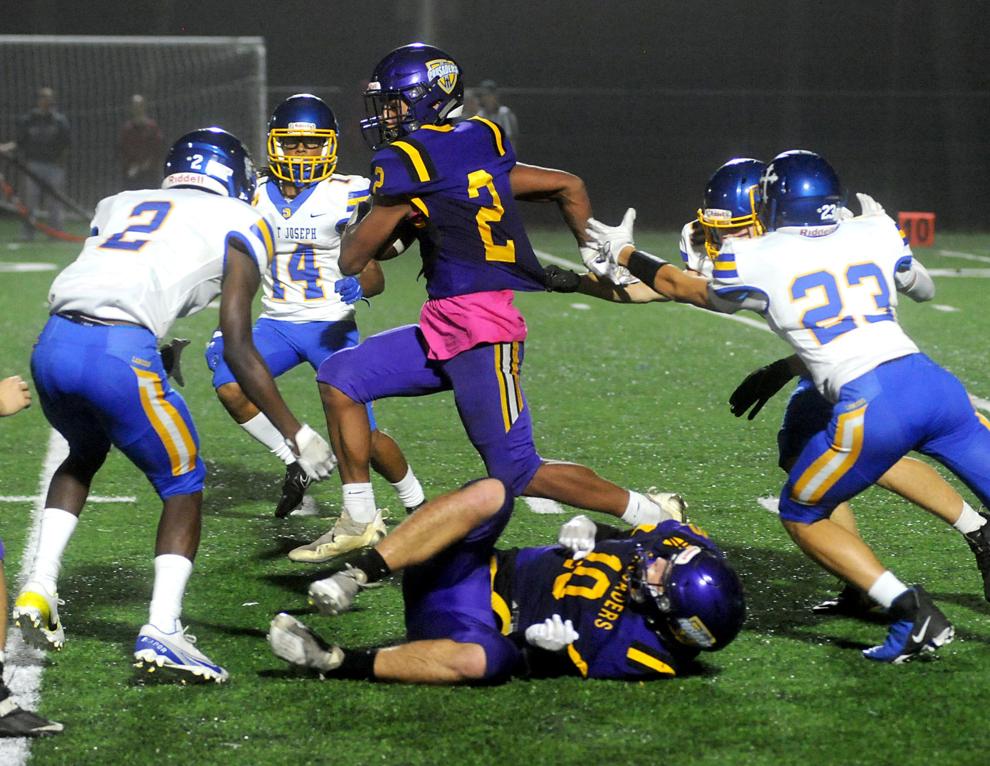 10082021-JT-FB-STJOE-RL-GSP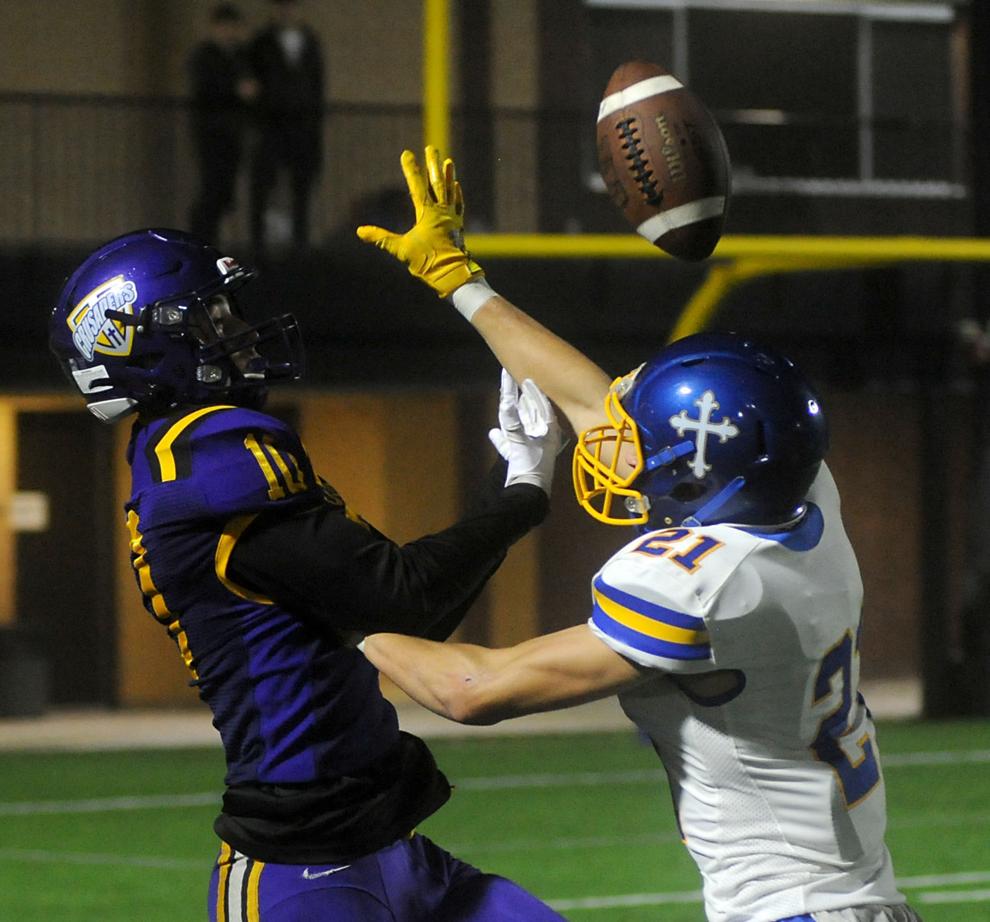 10082021-JT-FB-STJOE-RL-GSP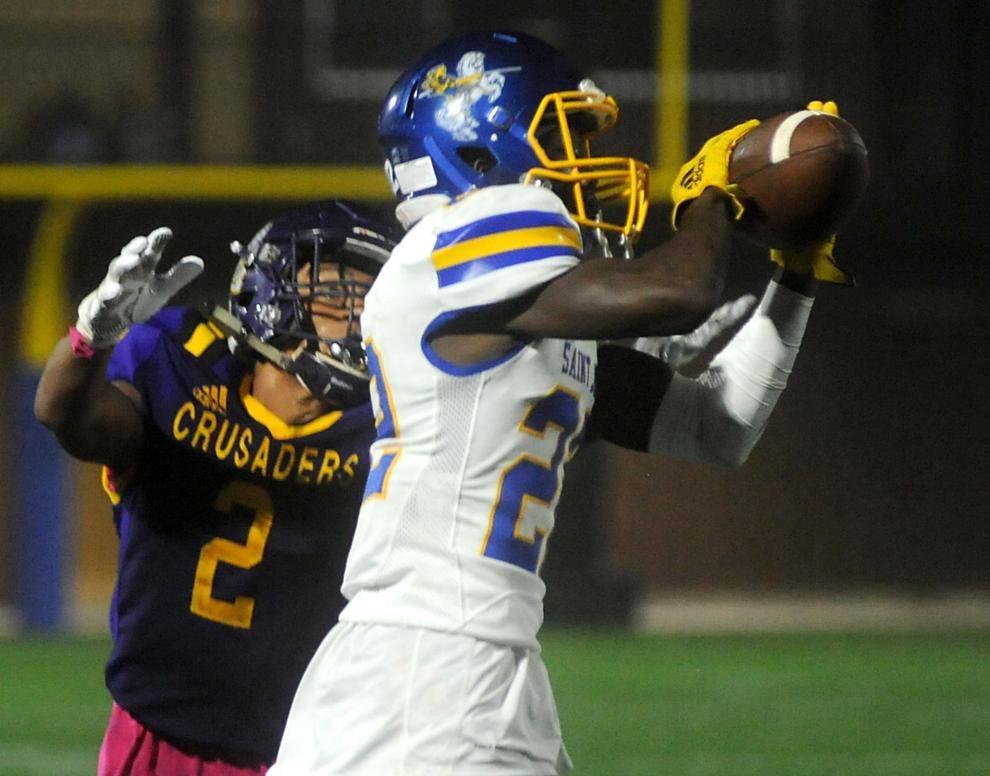 10082021-JT-FB-STJOE-RL-GSP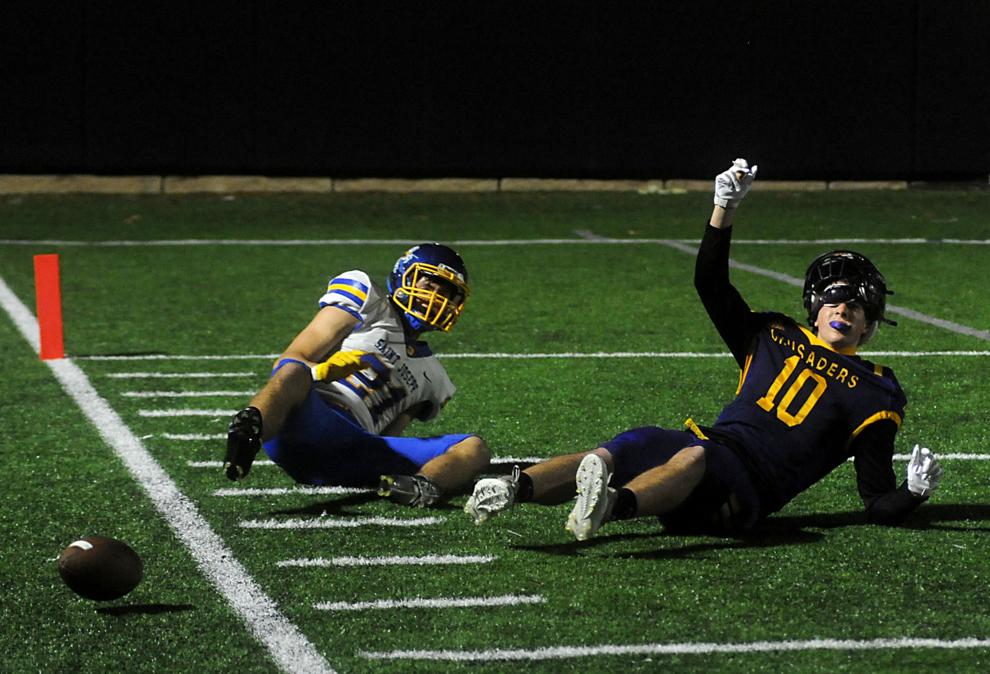 10082021-JT-FB-STJOE-RL-GSP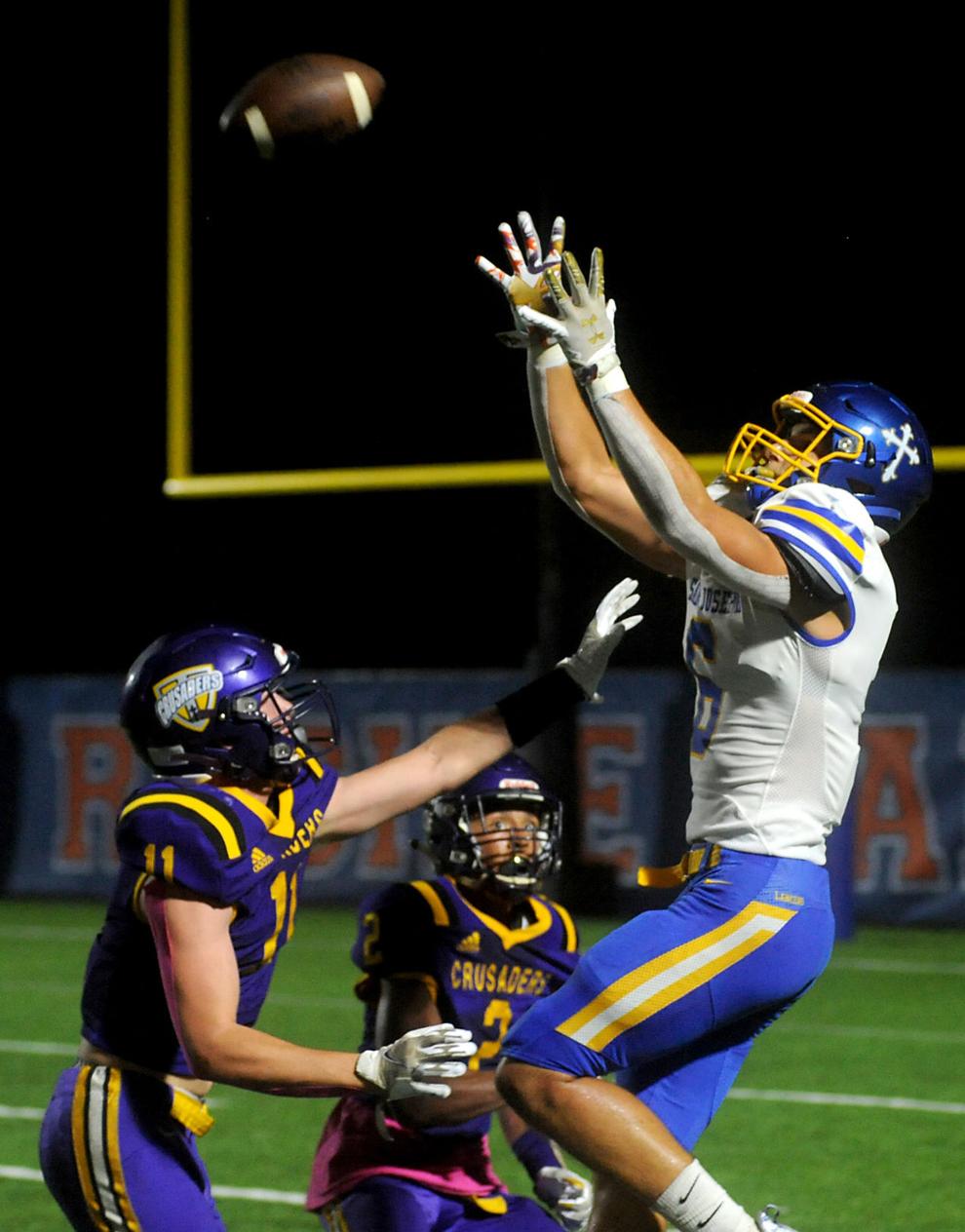 10082021-JT-FB-STJOE-RL-GSP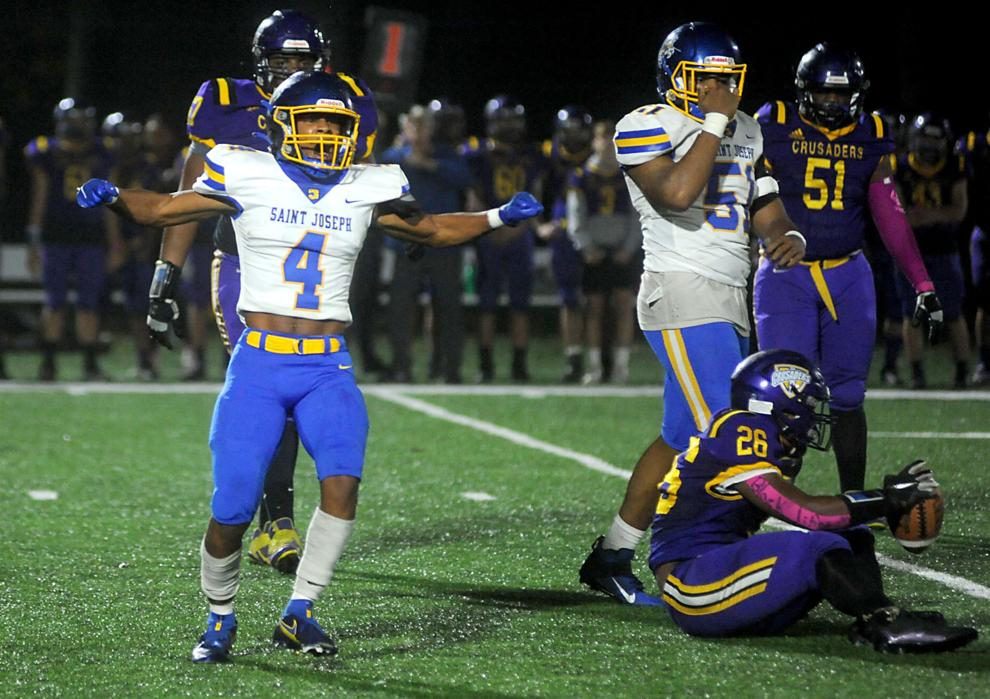 10082021-JT-FB-STJOE-RL-GSP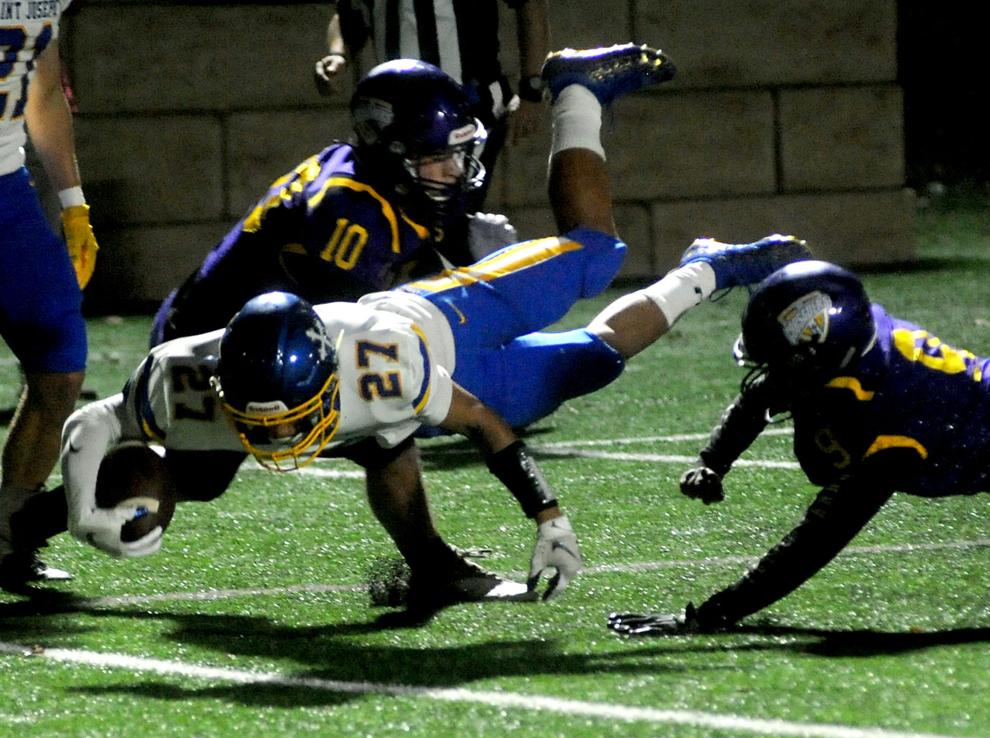 10082021-JT-FB-STJOE-RL-GSP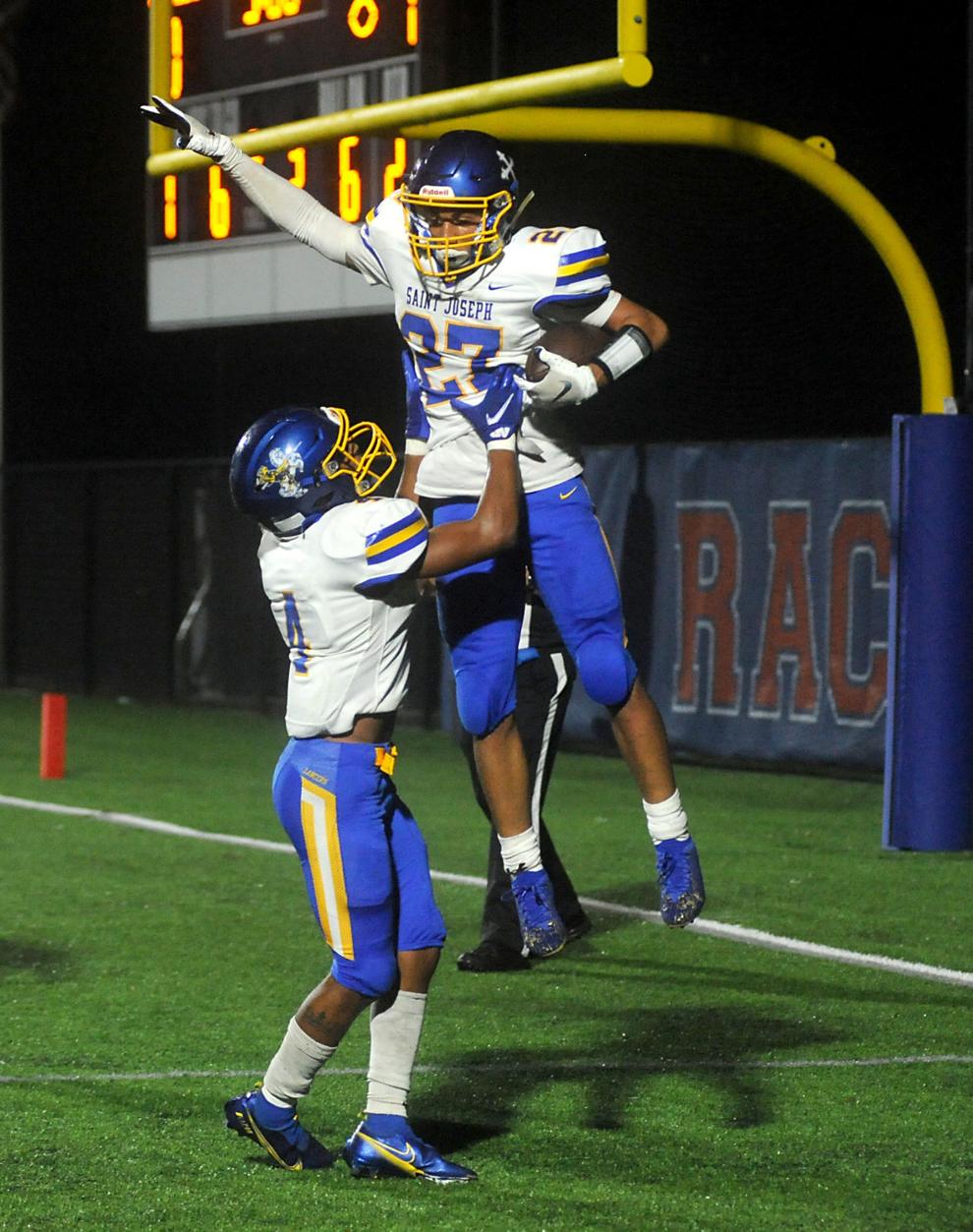 BRADFORD VS PARK FOOTBALL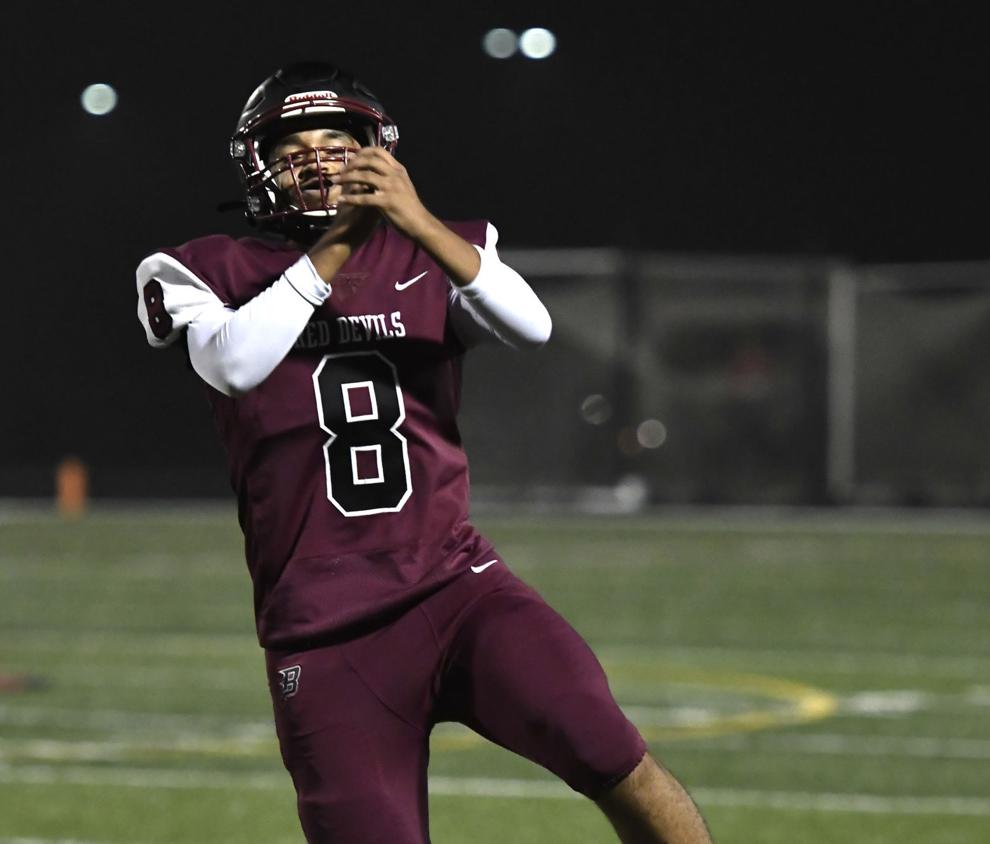 BRADFORD VS PARK FOOTBALL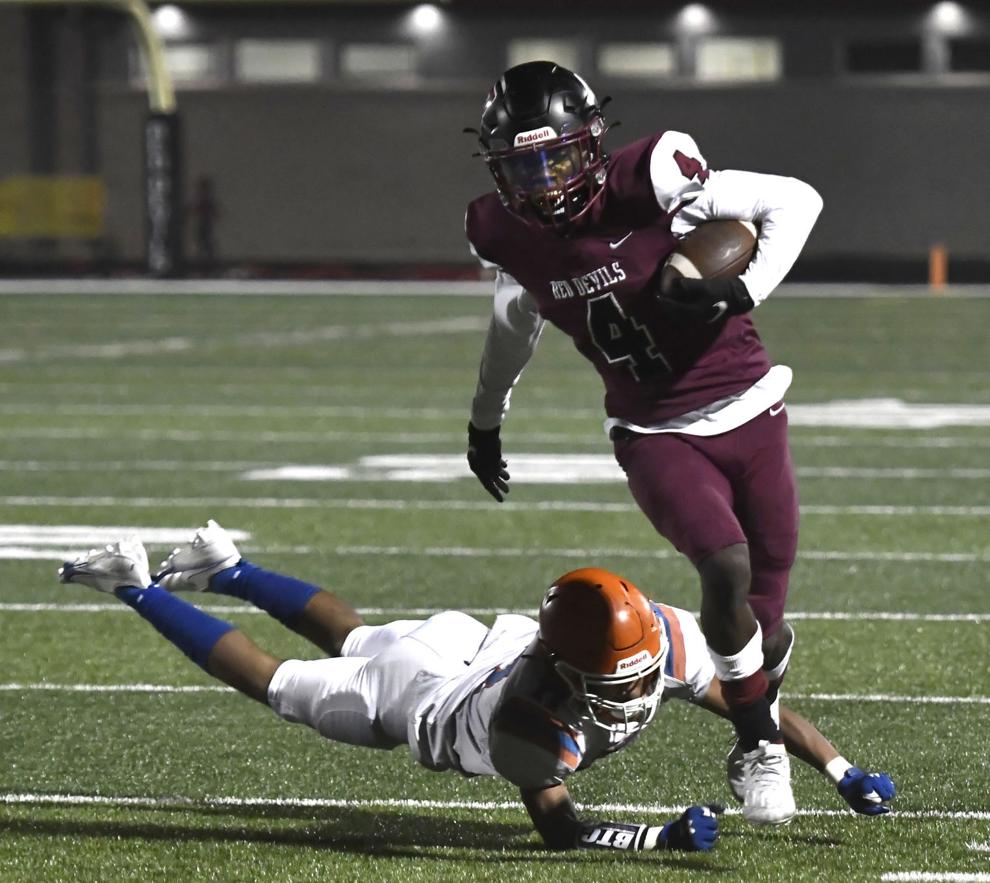 BRADFORD VS PARK FOOTBALL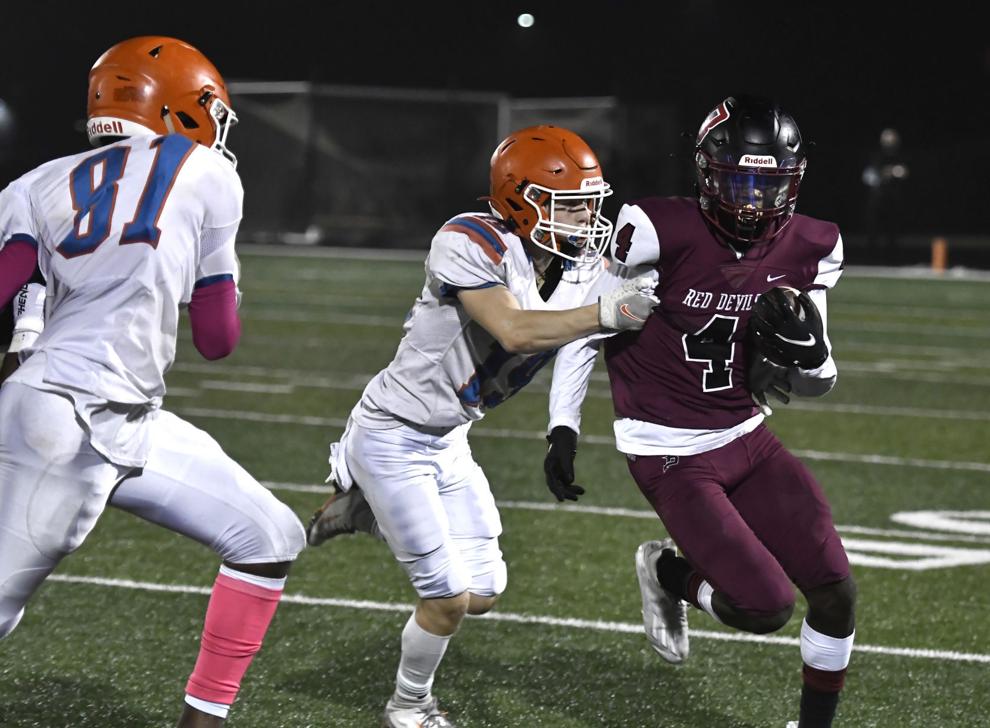 BRADFORD VS PARK FOOTBALL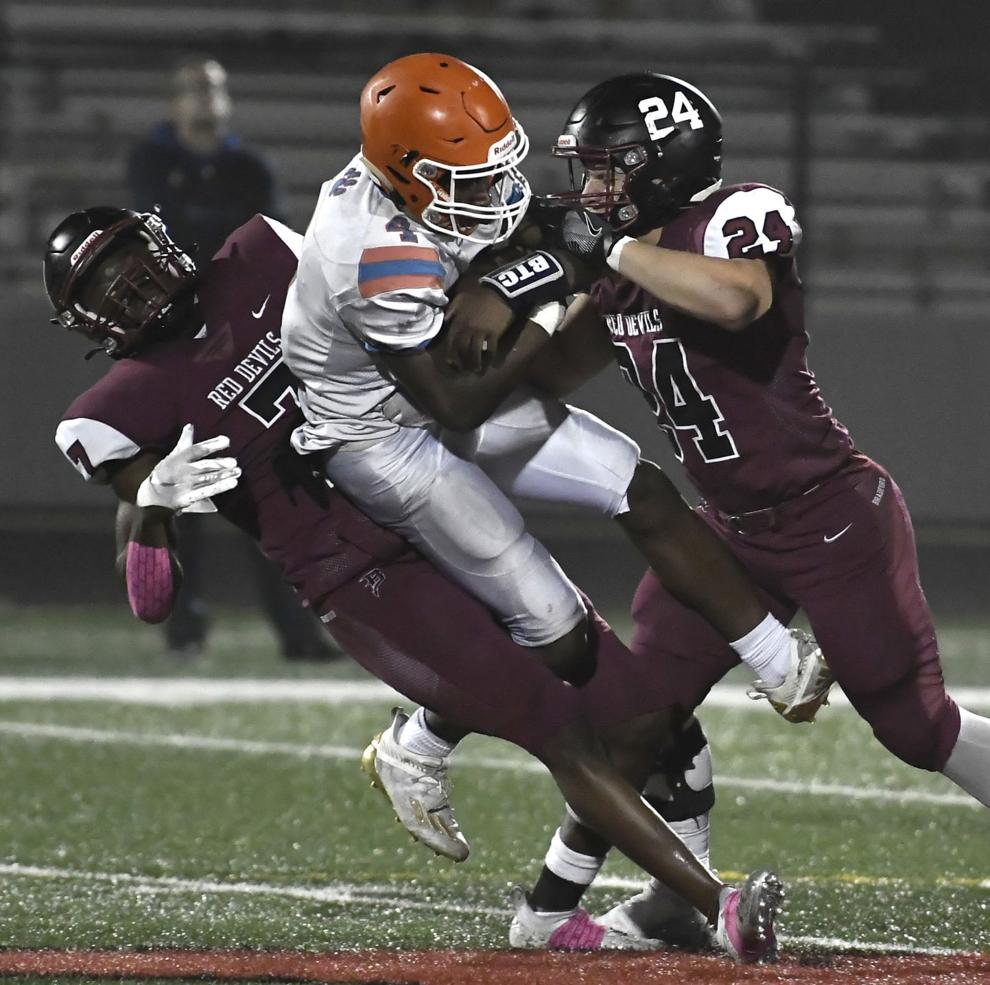 BRADFORD VS PARK FOOTBALL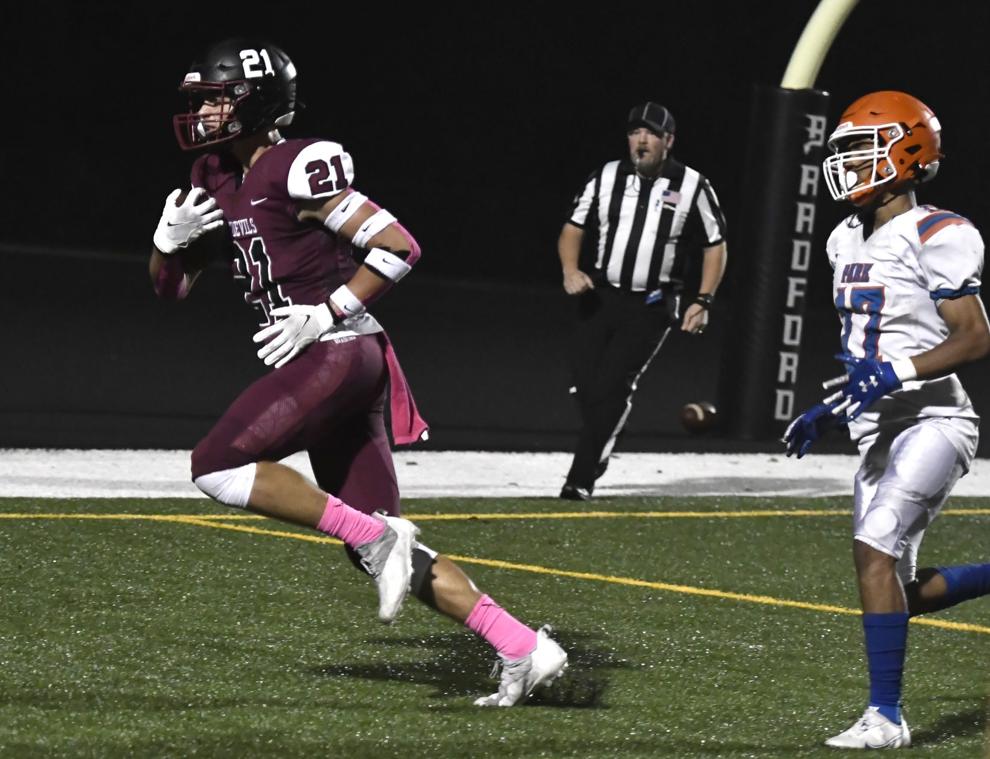 BRADFORD VS PARK FOOTBALL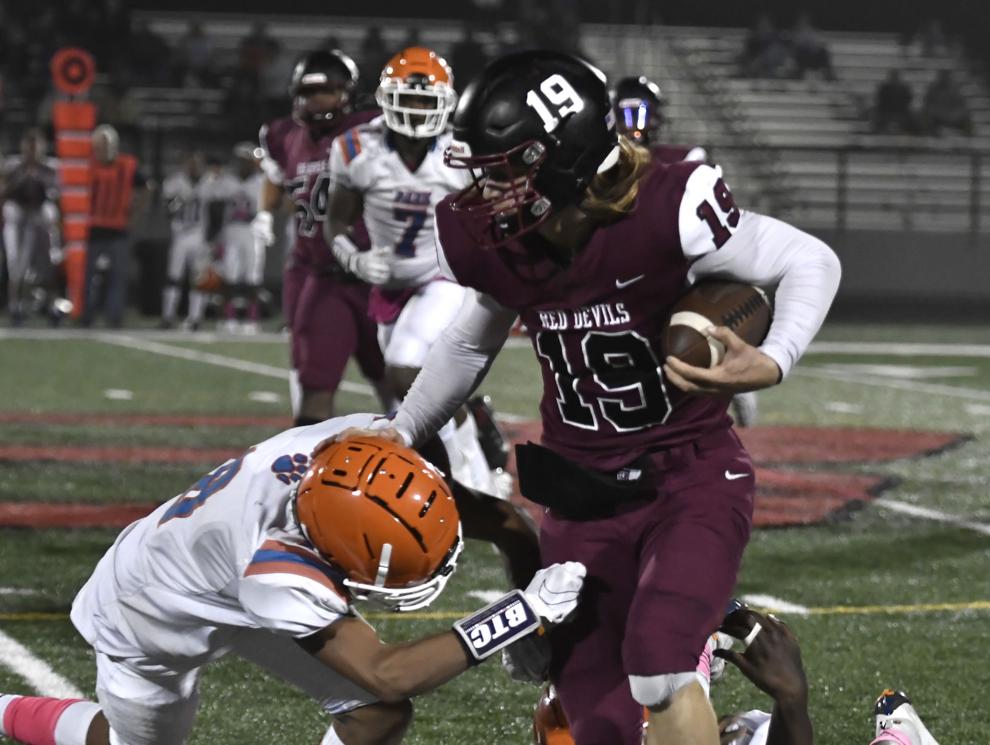 BRADFORD VS PARK FOOTBALL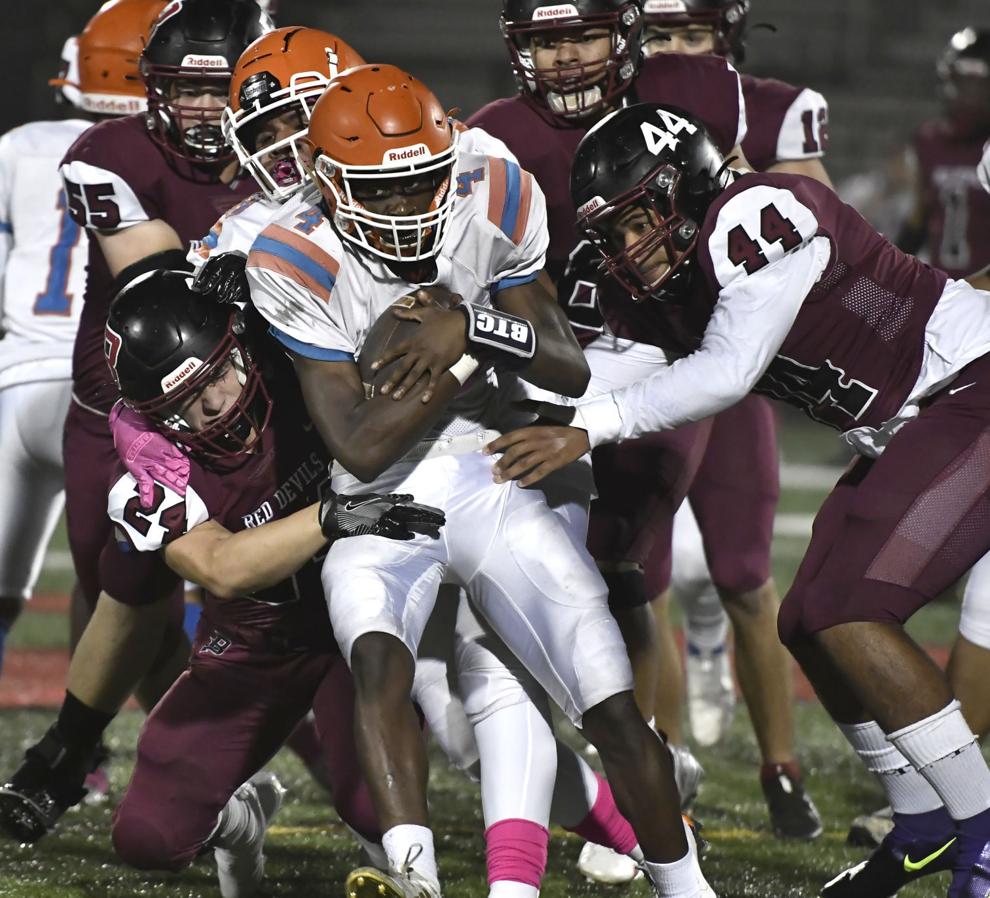 BRADFORD VS PARK FOOTBALL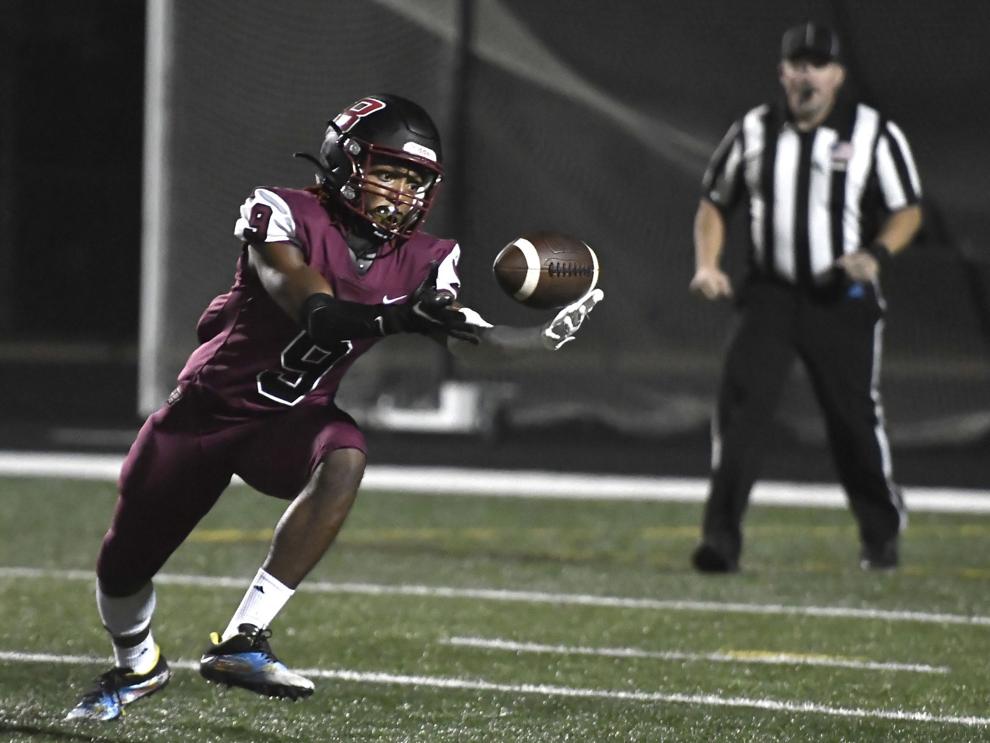 BRADFORD VS PARK FOOTBALL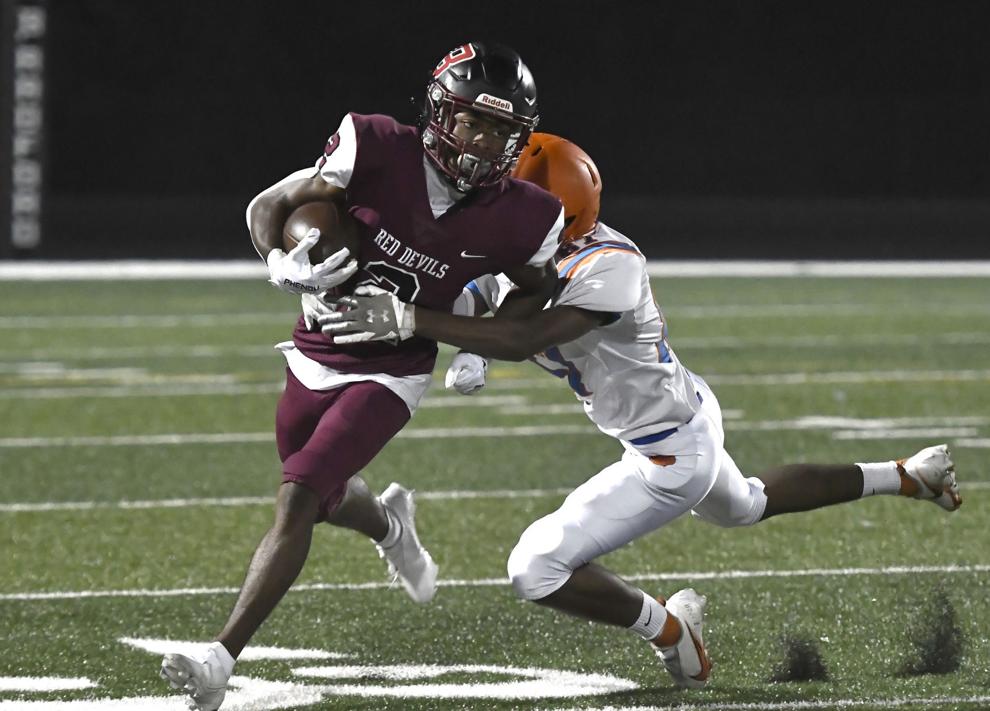 BRADFORD VS PARK FOOTBALL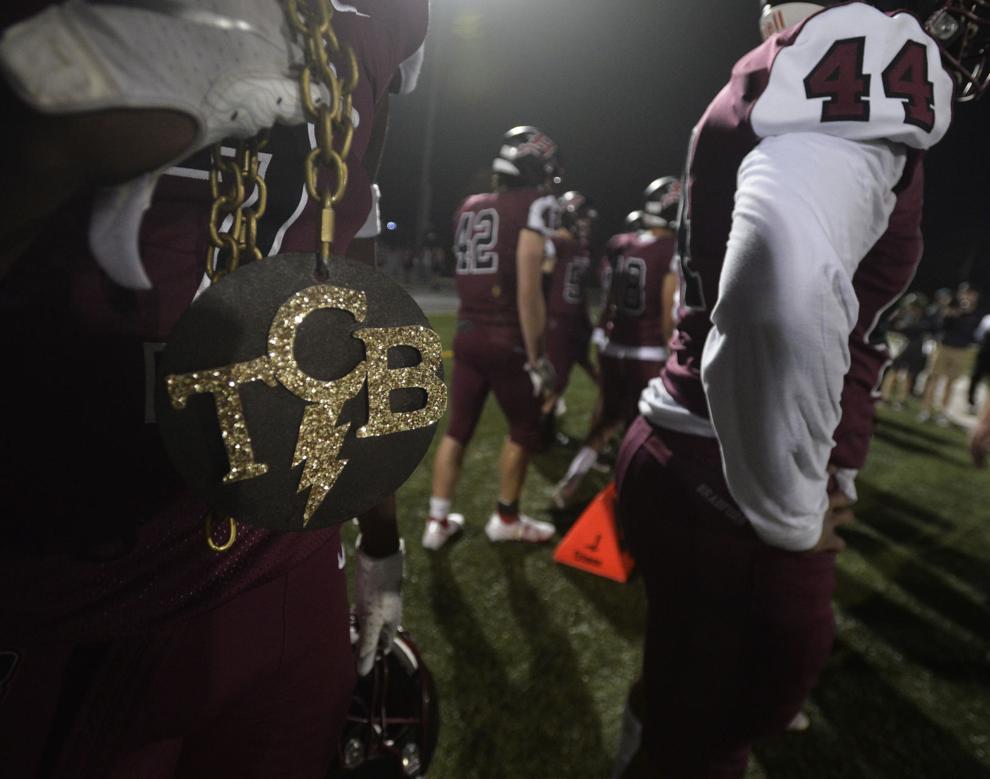 BRADFORD VS PARK FOOTBALL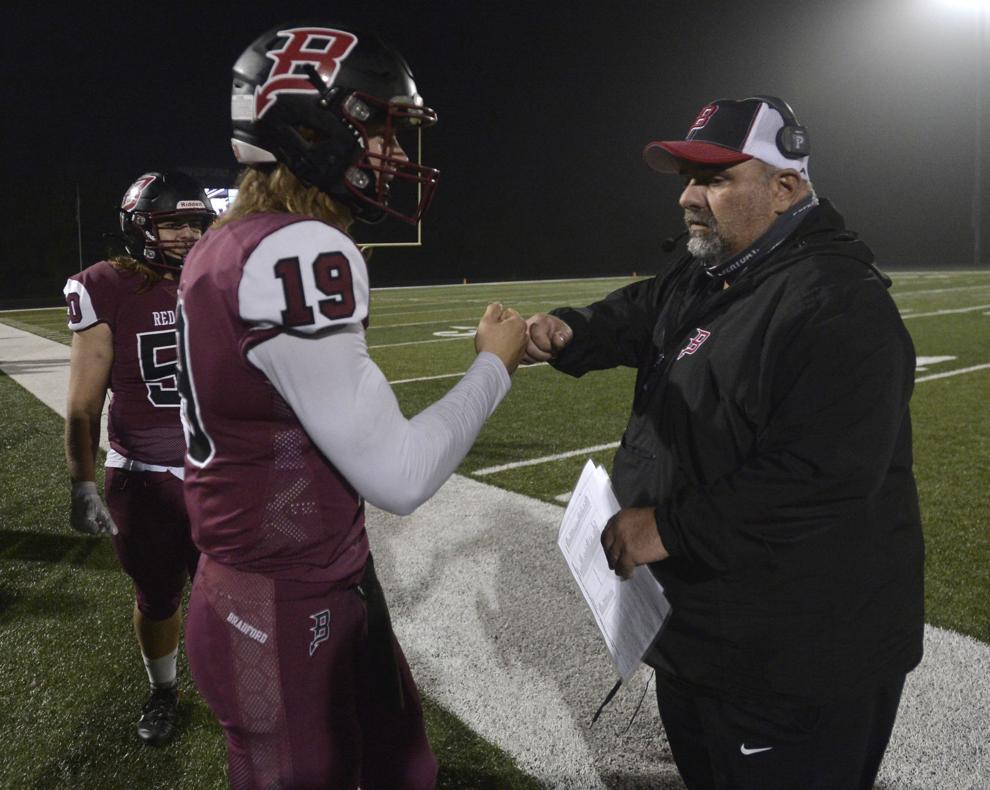 Wilmot Football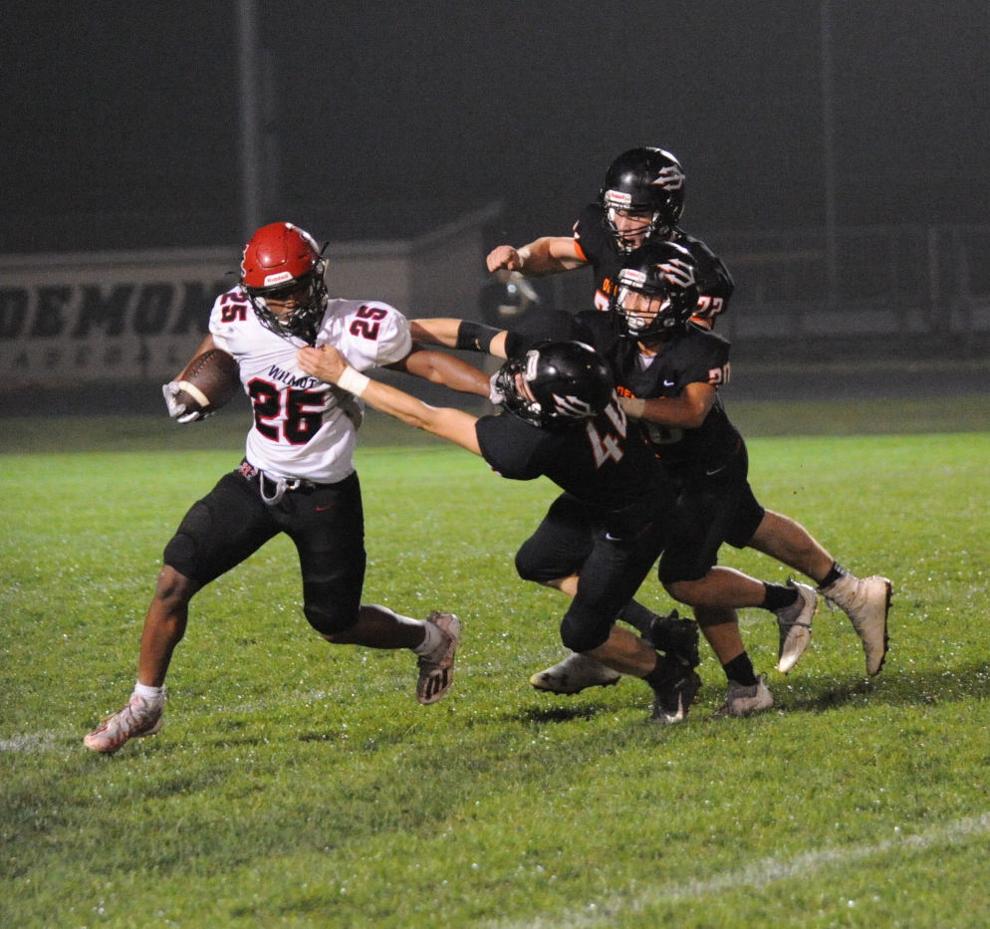 Wilmot Football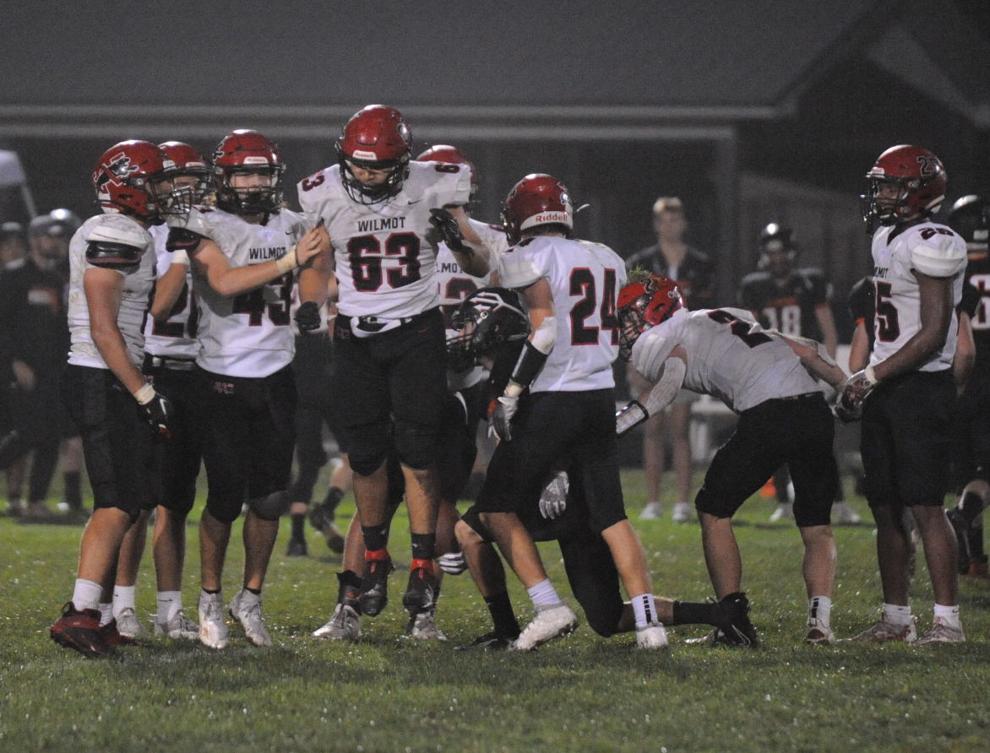 Wilmot Football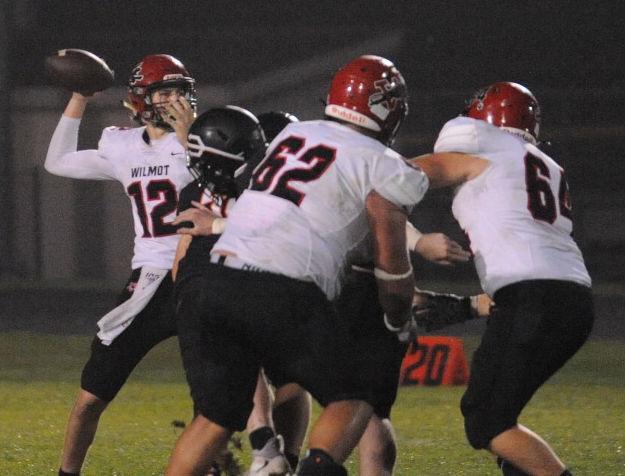 Wilmot Football