Among Kenosha County football teams, Indian Trail was the last program standing in 2018.
The Hawks were the only county team to reach the second round of the postseason, where they fought valiantly but fell, 41-17, at eventual state semifinalist Milwaukee Marquette in a WIAA Division-1 second-round playoff game.
It was a solid season for Indian Trail, which finished 6-5 overall and 5-2 in the Southeast Conference, tied for second place behind Franklin with Oak Creek and Racine Horlick.
But here's the rub: In three of their biggest games of the season, the Hawks fell behind quickly and couldn't recover.
Against Franklin, it was a 21-0 first-quarter deficit. Against Horlick, it was 14-0 in the opening quarter. And in the season-ending loss to Marquette, it was once again a 21-0 hole before Indian Trail could change the scoreboard lights in its favor.
Better starts crucial
So, to compete at the highest level among the top teams in the SEC and into the playoffs, Indian Trail coach Paul Hoffman knows his team can ill afford the same type of poor starts this season, which begins with a tough non-conference game at 7 p.m. tonight in Wilmot.
"What did we do in all of those games? We gave up 21 (points) in the first (quarter) in a hurry," Hoffman said. "We got punched in the mouth and didn't react well. It took us a while to dig ourselves back out. … Getting punched in the mouth is going to happen. You may give up one or two … it's a full-team deal.
"We've just got to be able to recover quicker, make our adjustments quicker, and the kids just emotionally and physically recovering quicker from those (bad starts), and we've talked about it. We've been working on it through several different ways. We'll get there. I think that's where it starts. It starts every day in practice."
And it also starts in 2019 with an offense that won't change its system but may not quite resemble the teams Hoffman — in his third season as head coach — authored the last two years.
Departed is uber-athletic quarterback Alex Jarvis, who mostly used his legs to foil defenses the last two seasons, as well as speedster scatback Jaylen Grant. Those two amassed 1,408 yards and 22 touchdowns on the ground last season, with Jarvis collecting first-team All-SEC honors and Grant getting a second-team nod.
New quarterback
Well, enter Argjent Ismaili.
As a sophomore, the strong-armed Ismaili was deployed in certain situations and threw for 287 yards and a pair of touchdowns. But Jarvis simply gave the Hawks the best chance to win under center.
Now that he's gone, the offense will be handed over to Ismaili, now a 6-foot-3, 180-pound junior.
So, will the Hawks air it out more this season?
"With an arm like that, why wouldn't you?" Hoffman said.
"... It's his offense, and we're going to stay as balanced as we can. You always take what the defense gives you, but 50-50 is always the goal. If we've got to sling it, we'll sling it. He can get it there. He can take paint off a helmet, and he can hit the deep dime shots."
But Indian Trail isn't running a different offense. It's just catering to new personnel from last year's squad, which graduated most of its offensive starters.
"It's not like a whole new offense," Hoffman said. "… It'll look a little different. A lot of guys talk about, 'Oh, I run this system, and everybody's got to fit into this system.' I believe in a diverse system.
"As a high school coach, any coach, whatever athletes you have with the abilities that they have every year, you've got to go accentuate your talents."
A strong student — Hoffman said Ismaili has gotten looks from Northwestern and Rice, as much for his athletic talent as his academic prowess — Ismaili's talents of course can only be accentuated by what's around him.
First, it starts with an all-junior offensive line in team captain and center Mason Kochersperger (5-9, 236), Riley Kennow (6-5, 283), Luis Delvale-Vera (6-0, 305), Dreu Steinmetz (6-3, 291) and converted linebacker Gavin Powell (6-2, 200).
While there's not a senior in that group, Hoffman likes his line's size and ability.
"A year ago in June camp, we tried to run with most of these guys to see if we can make that our line, and they just weren't ready," he said. "… We just had to go with our best five, regardless of just trying to keep guys in a two-platoon system.
"... With every rep that they take, they're going to get better. If we can run power a thousand times between reps and practice and plays run in games, if we hit that before we hit the playoffs … with every rep they get, they're going to get better."
Indian Trail also has big bodies to block at tight end and fullback with junior Andy Ramos (5-11, 235), senior Jacob Shippee (6-0, 210) and junior Jacob Seeger (6-7, 248). Shippee is playing football for the first time in four years after focusing on baseball, while Hoffman said Seeger grew about four inches and 40 pounds since last season.
Senior Josiah Jackson, a bruiser himself who goes 6-1, 198, is the Hawks' top returning rusher after gaining 183 yards on 34 carries last season.
At receiver, Indian Trail's main threats will be two-way junior Clayton Bishop, junior Kameron Lee and senior Amariyon Lynch-Gordon. Bishop and Lee combined for 26 catches last season, while the multi-threat Lynch-Gordon had 163 rushing yards and 57 receiving yards.
While the Hawks' offense might look different from last season, the defense likely won't.
"A lot," Hoffman quipped when asked how many defensive stalwarts are returning from last year.
Indian Trail pitched shutouts against Bradford and Racine Park and held Oak Creek and Tremper to six points in SEC play last season before blanking Milwaukee Riverside, 21-0, in the first round of the playoffs.
At the center of it all was linebacker Connor Fahnrich, who returns as one of the best in the area at his position as a senior after posting an SEC-best 108 tackles in being named second-team All-Conference as a junior.
"I remember I was the linebackers coach (in addition to head coach) when he was a sophomore," Hoffman said. "… His football nose, he just has a natural ability to be around the ball. But he would always be like every Tuesday, 'Coach, all these questions.' And I'd be like, 'Did you watch your film yet?' He'd be like, 'No.' Then he'd come in Wednesday and, 'Bam, bam, bam.'
"So then he got in the habit of starting watching film early, like he should. So he's really built those habits, and his work ethic … in the weight room, he's probably our most explosive kid."
In fact, Hoffman has had to remind his offensive players in practice that getting whipped by Fahnrich is standard protocol.
"Dude, you're going against Connor Fahnrich," Hoffman said. "Probably the best linebacker in the conference, and maybe he's up there in the state, too. So you're getting better every rep."
On the back end, Bishop will be counted on to handle the best opposing receivers.
"If they're smart, they're not going to throw at him," Hoffman said. "He's just a freak athlete. … He started for us as a freshman for a reason."
Senior Devin Rose, also a team captain, will play corner opposite Bishop. Returning starter Dalton Callow — a senior who can also play receiver — and sophomore Stefon Jackson-Mitchell will also be in the secondary.
Another captain, senior Curtiss Tolefree III, will be an anchor on the defensive line, along with fellow senior Nathan Turney. Senior Nijae King, who played receiver two years ago and defensive back last season, has moved to defensive end and has been "probably (our) biggest surprise," according to Hoffman.
All that aside, as any coach in the SEC would say, defending conference champion Franklin — which has claimed at least a share of five of the last six SEC titles — once again must be regarded as the favorite.
{span}"I think they're still the favorite now," Hoffman acknowledged. "This year, I don't see anybody saying, 'Well, we've got a right to be the favorite.'"{/span}
{span}The Hawks are gunning for that position, and it will be determined whether they can get off to better starts against top-notch opponents than they did in 2018.{/span}
{span}But first, it starts tonight at Wilmot, a perennial Southern Lakes Conference contender that will match every bit of Indian Trail's toughness.{/span}
{span}{span}"They're tough," Hoffman said. "(Wilmot coach) Keiya (Square) has those kids locked in. They're going to play their tails off. We see them all summer long in 7-on-7, so our kids know each other. Now we get to get to what they love to do, which is just run the heck out of the ball.{/span}{/span}
{span}{span}"We love to run the ball, too, but that's the premise of what they do. So it should be a good game. It should be a good test of where we're at."{/span}{/span}
SIMMONS BLOCK PARTY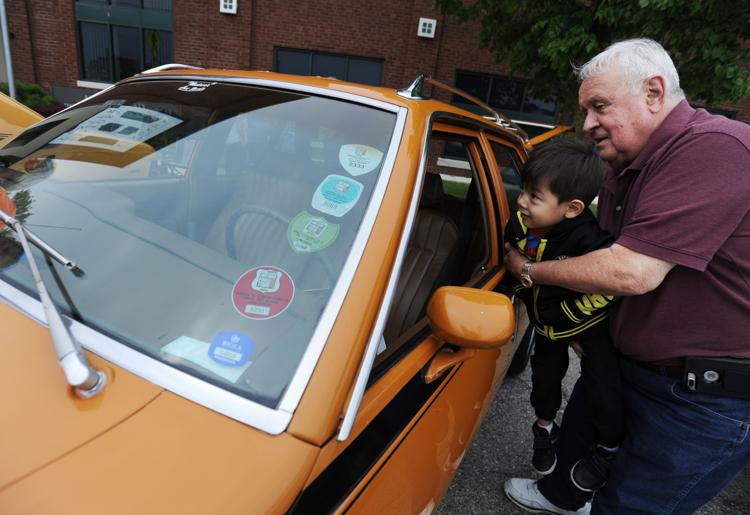 Harris and Hudson with Matt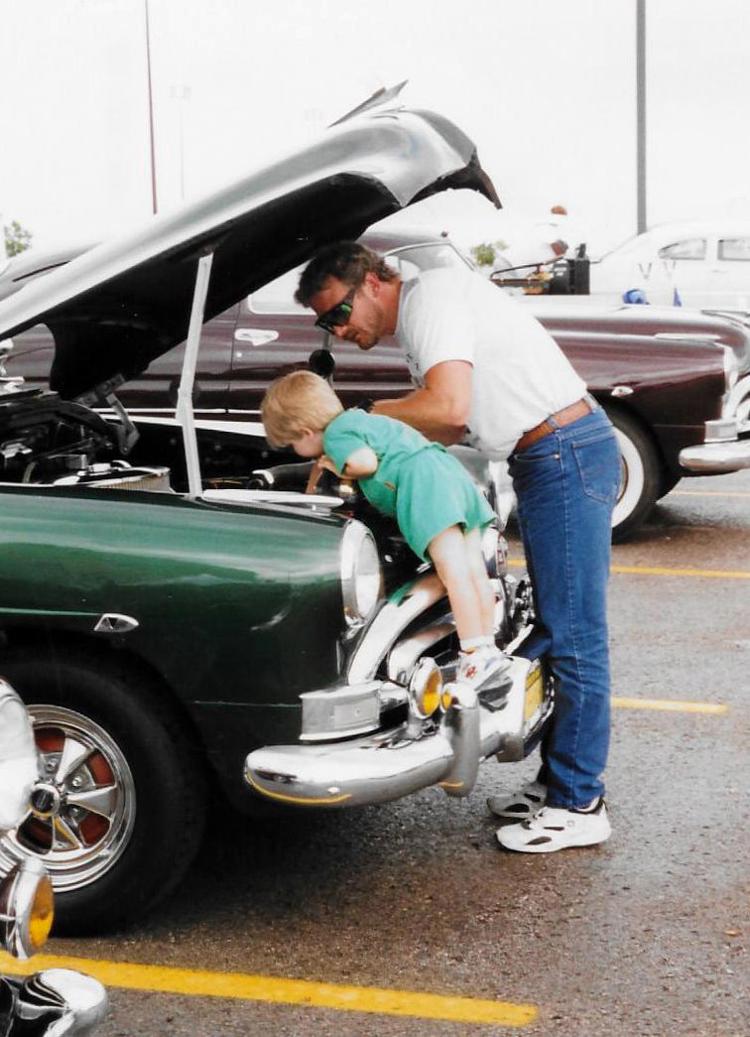 CAR SHOW BAKER PARK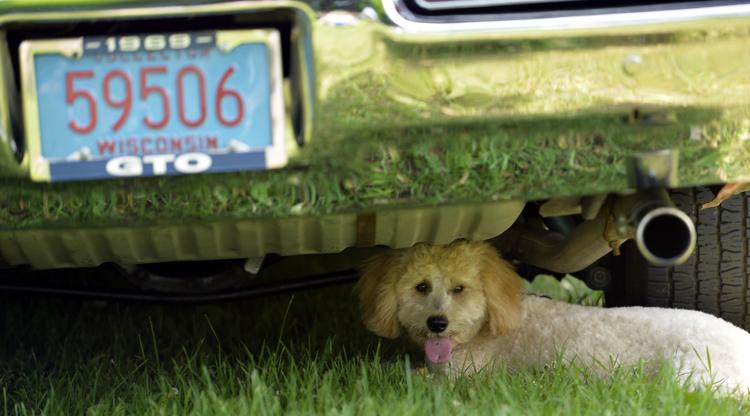 CAR SHOW BAKER PARK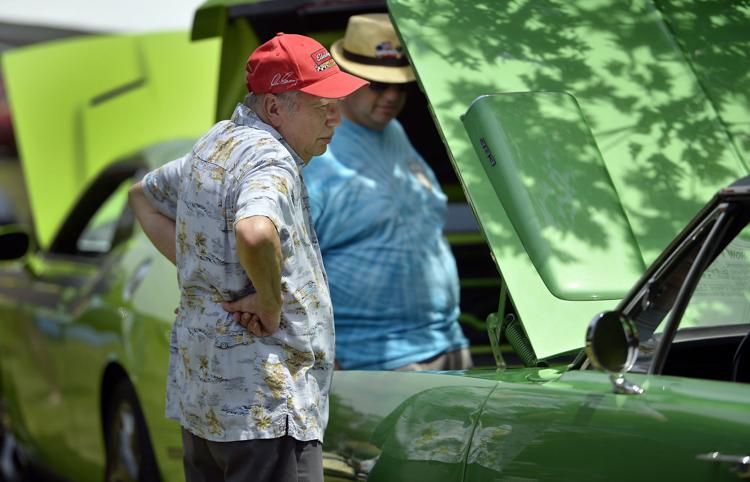 CAR SHOW BAKER PARK
CAR SHOW BAKER PARK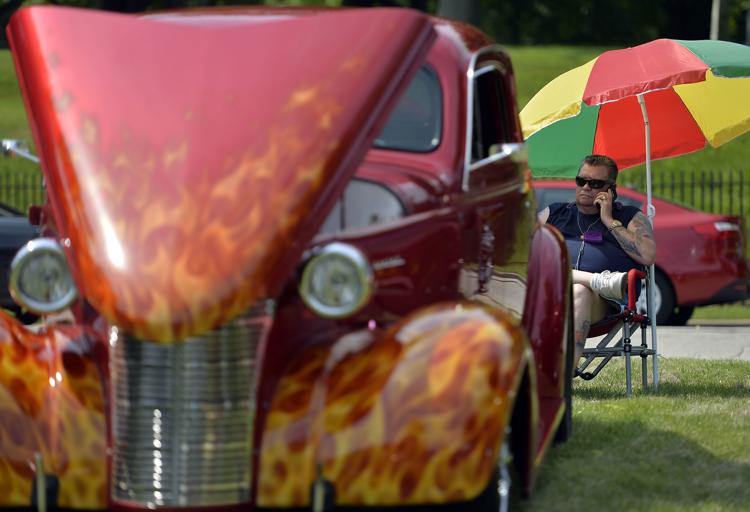 CAR SHOW BAKER PARK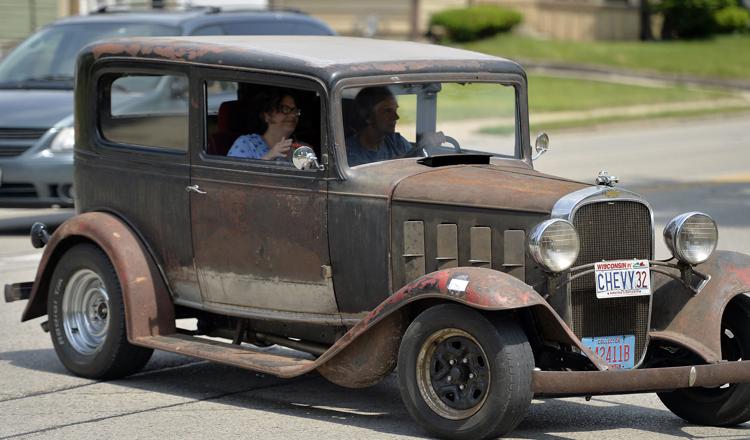 CAR SHOW BAKER PARK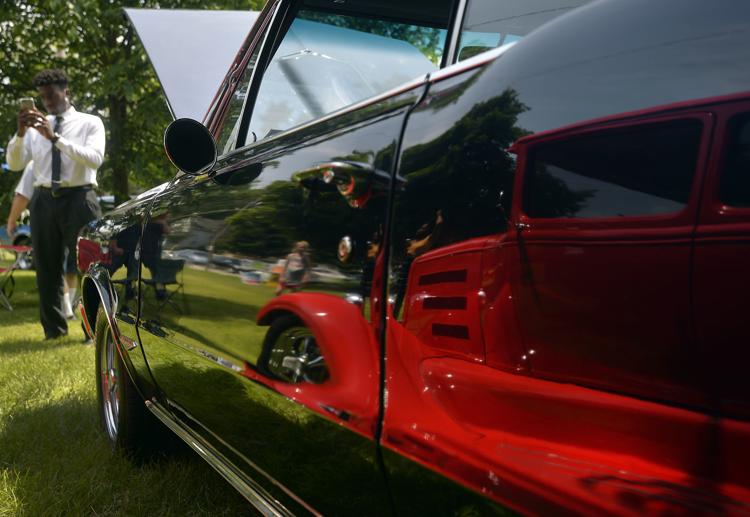 CAR SHOW BAKER PARK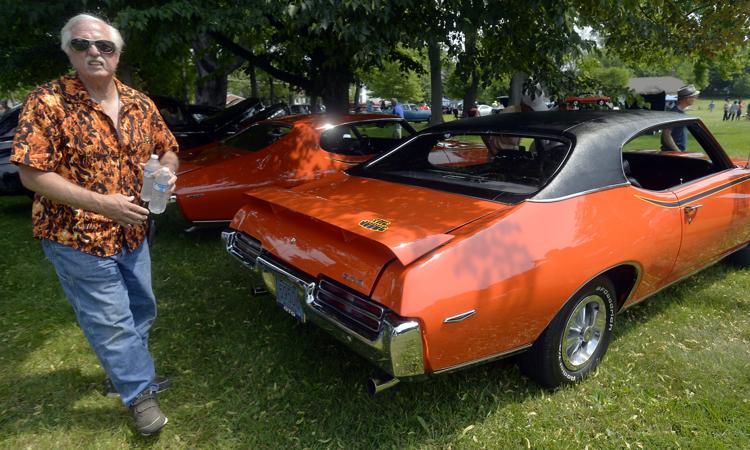 CAR SHOW BAKER PARK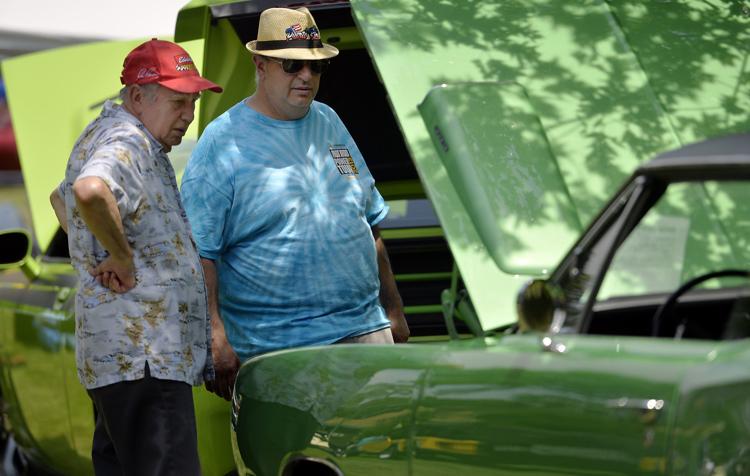 CAR SHOW BAKER PARK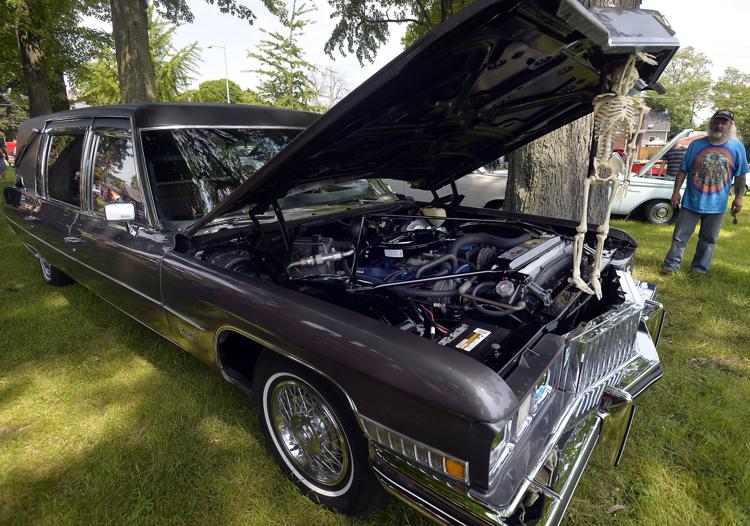 WOUNDED WARRIOR CAR SHOW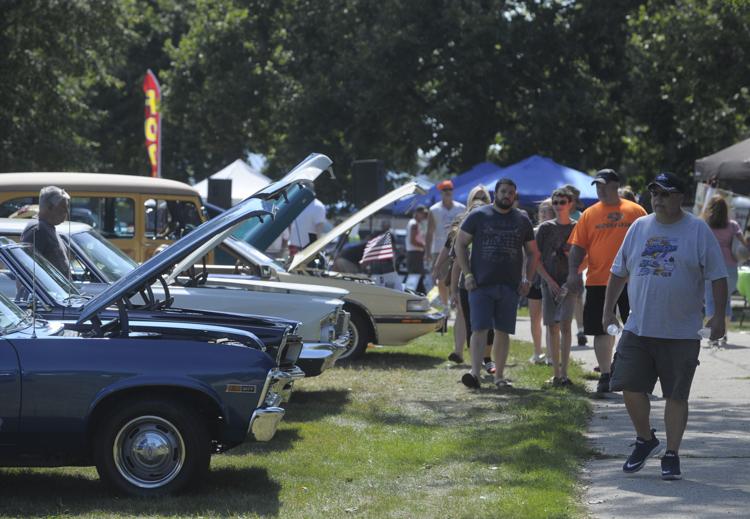 CAR SHOW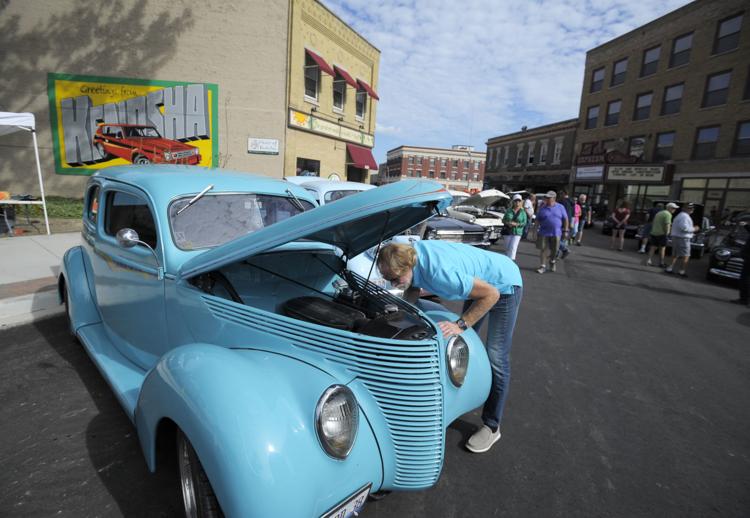 CAR SHOW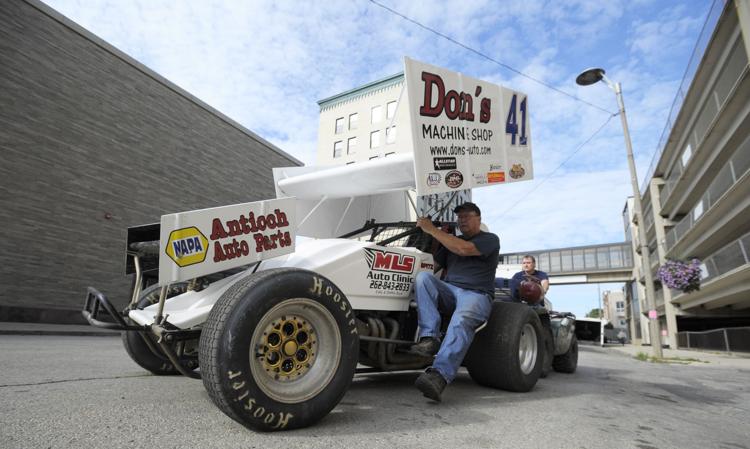 RODS FOR A REASON CAR SHOW
RODS FOR A REASON CAR SHOW