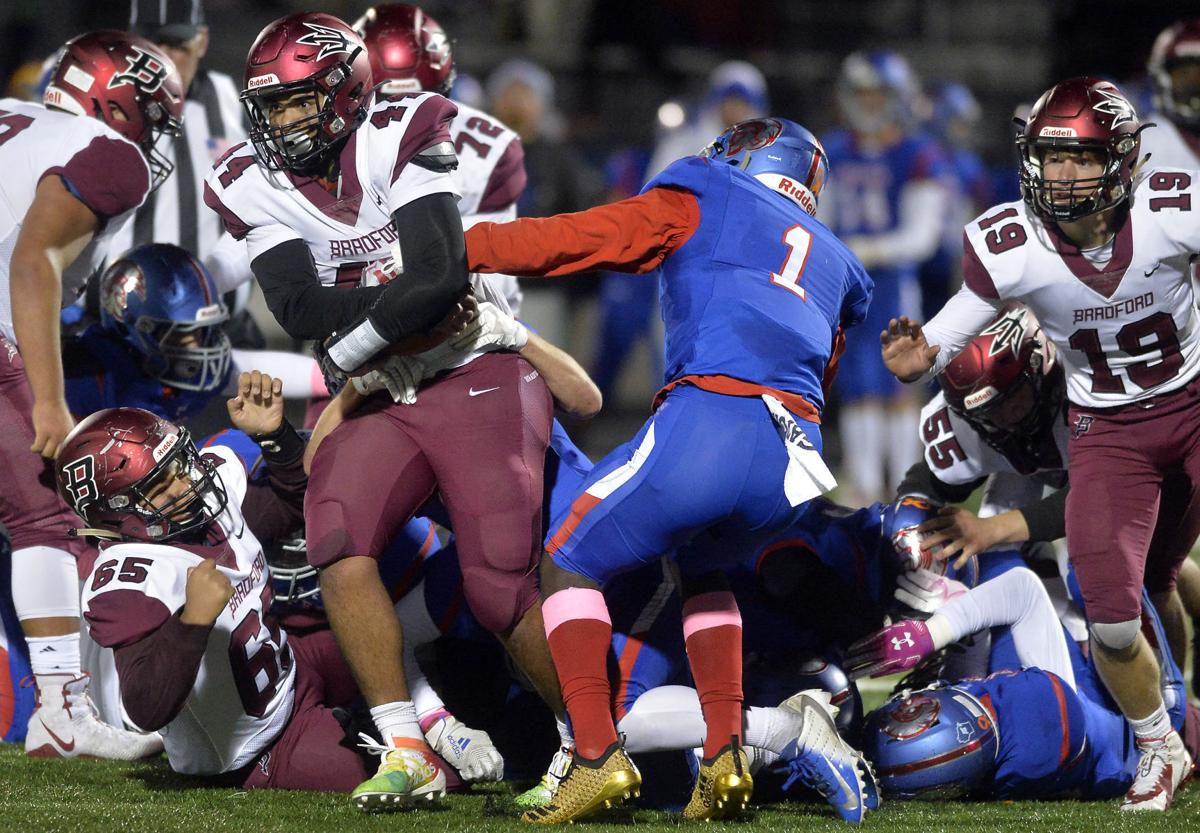 One of the most difficult realities to accept in life is that what you want and what's right aren't always the same thing.
So it is with high school sports this fall.
Everyone wants to play. The student-athletes obviously do. The coaches do. The administrators do. The parents do. Heck, I do.
I've read theories that "woke" sports journalists are actually rooting against sports returning. Look at what I do for a living. How would it be good for me to not have sports? Stop searching for ulterior motives.
But let's all just take a step back for a minute and assess the situation. Why are we trying to force this?
Whether it's safe for high school students to play sports, I really don't know. I'm not a doctor or an epidemiologist, not in real life or on Facebook. That's not my job.
What I do know is that COVID-19 cases and deaths around the country — about 4.85 million and 159,000, respectively, when I last checked on Wednesday morning — aren't abating, and there's no evidence they will anytime soon. We appear to be in as much of a health crisis as when this virus first arrived.
More importantly to us here, local school districts have determined it's not even safe for kids to be in school yet. The Kenosha Unified School District last week voted to begin the 2020-21 school year virtually, something the Racine Unified School District decided about a week prior.
Yet the most recent WIAA Board of Control meeting decided to proceed with fall high school sports, pushing the start of "low-risk" sports (girls golf, girls tennis, girls swimming and boys and girls cross country) back to Aug. 17 and the start of "high-risk" sports (football, boys soccer and boys and girls volleyball) back to Sept. 7.
This is a case of flawed logic. Many districts around the state don't think it's safe for kids to sit in a classroom, but by manipulating start dates we can make them safe going nose to nose across the line of scrimmage from each other?
I understand the desire to have them play. Sports are hugely important, and I'd argue fiercely with anyone who says otherwise. Nobody wants to see student-athletes, especially seniors, have their seasons ripped away, as we saw with spring student-athletes. It's cruel and painful. There's also no doubt that it's mentally and physically healthier for kids to be out there playing, in an ideal world, instead of stuck in quarantine.
But this isn't an ideal world, and what we want can't always be what we get. That's the central problem I have with this country's entire response to the pandemic. Fierce individualism and a "can-do" attitude are part of what makes America so outstanding, but that mentality can cross the line into, "It's all about me," which causes never-ending exceptions to be made to any rule.
Why would this scenario play out any differently with high school activities?
If sports are allowed to proceed, shouldn't a band director also have a right to gather musicians to prepare for a performance? Wouldn't a drama teacher be correct in claiming that it's essential for students to perform a play? Can't a tech ed instructor say his seniors will be cheated if they can't get to a garage to work on a car? Soon enough, you'll have everything about school but the classrooms, which is like having silverware with nothing to eat.
At some point, you have to draw a line. You can't customize this to make everyone happy and you can't try to control the uncontrollable. If there's no in-person education, there shouldn't be extracurricular activities. Let's not forget that school itself is by far the most important aspect of high school. High school sports don't exist without the schools they're attached to.
All around us, athletic organizations are accepting this reality.
Last Thursday, the Madison Metropolitan School District announced it won't offer sports this fall. The College Conference of Illinois and Wisconsin, which includes Carthage, has postponed fall conference competitions. And the Great Lakes Intercollegiate Athletic Conference, which includes UW-Parkside, for now will begin fall with a conference-only schedule.
Most impactful on the state as a whole might be the Wisconsin Intercollegiate Athletic Conference's decision last week to outright cancel its 2020 conference seasons and championships for most fall sports, including football. A national power in NCAA Division III, the WIAC has schools all over the state, covering just about every large area where high schools play, too.
High schools and colleges are different, yes, but if it's been decided that powerful state college programs with more money and more resources can't play, how can high schools in those areas justify playing?
From Day 1 of this pandemic, the WIAA should've had a simple rule: no school, no sports. If certain schools want to open and hold athletic events on their own, that's their choice. But until at least the majority of schools have in-person learning, the WIAA should not sanction anything.
We need to get on the same page. We can't let everyone operate with different rules or this thing will never get better. A virus doesn't care about municipal regulations. We haven't even been able to decide on how to proceed with the basics of everyday life, yet we think we can control all the complicated nuances it'll take to hold athletic competitions?
Major League Baseball is a multibillion-dollar enterprise and couldn't go a week before a catastrophe happened. What chance do cash-strapped high schools have of doing better?
Let's just prove that kids can safely sit in a classroom. When we do that, then we can worry about sports.
On Aug. 18 at a special meeting, the KUSD School Board will review and vote on the district's proposal to offer fall sports. According to a letter sent out by KUSD Director of Athletics Bryan Mogensen, board approval is required to begin fall sports, and all coaching contact or organized team activities are now prohibited until pending approval.
This is a perfectly reasonable and totally responsible procedure by KUSD. I applaud the diligence.
But right now, this should not even be an option. Until we can deal with the most fundamental aspects of education, there should be no option, no matter how unpopular it is.
Be the first to know
Get local news delivered to your inbox!