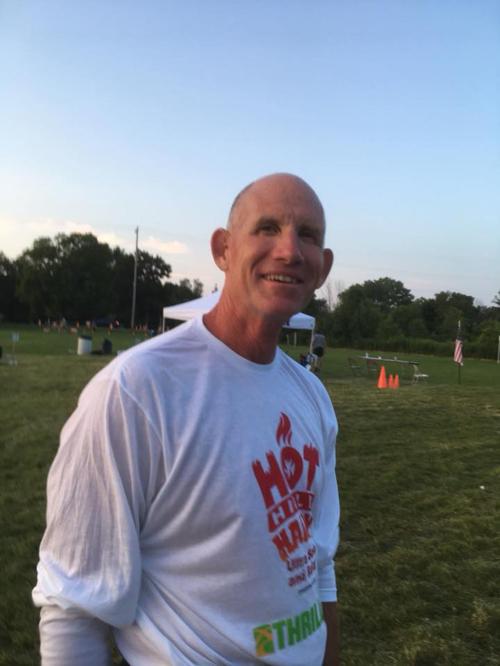 No, Jimi Hendrix won't be at UW-Parkside's Wayne E. Dannehl National Cross Country Course on Saturday morning to riff out "The Star-Spangled Banner" on his Stratocaster.
Nonetheless, Parkside's cross country course will have a bit of a Woodstock vibe for runners.
For the fifth year in a row, the Kenosha Running Company will put on an extraordinarily unique event, as 22 different types of runs will take place throughout the day.
And there's nothing conventional about them.
100+-mile relay planned
Some of the events include the Hilloopy 100+-mile relay — relay teams collaborate to complete a 100-mile run — the Hot Hilly Hairy ultra-distance runs — these include an 18-hour "Death March" in which people run from 6 a.m. Saturday morning until midnight Sunday, as well as races ranging from 100 kilometers on down — and the first Special Olympics of Wisconsin State Cross Country Meet, which welcomes athletes of all ages and abilities.
All of this will be happening on the same course and will include about 300 runners total, which makes for a festive atmosphere.
"It's more like a running tailgate party," Kenosha Running Company owner Brian Thomas said. "It's sort of a running festival theme going on. We've got music playing the whole time.
"Some of (the relay teams) have their area decorated for some kind of theme, or whatever it might be. They're bringing food and stuff to drink, and they're hanging out all day.
"... Every loop of this 5K, people are running through this sort of like village of runners, with the music playing and people having a good time. We've got games going on, a huge checkerboard that's like 8 feet-by-8 feet. There's a lot of high school teams there.
"For us, it's just a running party."
The first step to planning a party is organization.
Thomas and his company worked with Parkside to provide housing in the school's dorms so runners can stay overnight and be ready to roll early Saturday morning.
Half of the events start at 6 a.m., but there will be races starting throughout the day.
"It takes all day to do, so to add other starting times is not that difficult, because we're already there," Thomas said. "We just have different check-in times, people picking up their bib numbers or getting it organized. The timing system, everything is chip-timed.
"So those people that start at noon, or the Special Olympic times, or the 6 p.m., or the 9 p.m. (starters), we know that that's their starting time based on their chip."
OK, so now the main question is: Don't you have to be crazy, if not certifiably insane, to do something like run for 18 hours straight or run an ultra-distance like 100 kilometers?
Isn't a marathon crazy enough?
With a laugh, Thomas explained that ultra-distance runs have become just another level of challenge for competitors.
"If you go back 20 years ago — when people thought doing a marathon was a crazy distance — and now you've got millions of people doing it every year," he said. "So a lot of that group of people are saying, 'OK, what's the next challenge?'"
The idea in ultra-distance running is more about finishing than it is about how fast you can go.
"It's not about being fast," Thomas said. "It's more about finishing for most of the people in those ultras.
"There was a time in my life where I was doing races like that, and how I tried to get my head wrapped around it was saying, 'There's guys that do physical labor for eight hours a day. If I can run a 10- or a 12-minute-mile pace for eight hours, or five hours, I can do an ultra.'"
Wide variety of runners
Thomas said over its first four years, the event has drawn people from all over the country and said one year someone from Germany came.
The races attract runners of all ages and abilities, too. Thomas, now 57, used the phrase "ignorance" when in the past he'd see somebody who he didn't think could possibly finish an ultra run and wondered why they were trying.
"I don't pre-judge anybody now, as far as what their abilities can be, because I've been surprised," Thomas said. "Guys in their late 60s that are still running ultra marathons, and I would be amazed. I'm thinking, 'How does this guy, 68, carrying an extra 30 pounds, how is he going to finish this 50K or this 50-miler?'
"And sure enough, they go out there and they just get it done. And as I'm aging, my body is transitioning, and I'm thinking, 'OK, now I get it.' So some things, just like parenting, you evolve in your understanding."
Evolution can also apply to the idea behind the Special Olympics State Cross Country Meet.
According to Thomas, the Special Olympics has tried to initiate events where Special Olympians participate with anyone, not just other Special Olympians. That's the idea behind this race.
"That's what makes this unique," Thomas said. "Special Olympics, they have lot of events for their athletes. But as far as I know, at least in the state of Wisconsin, we're the only group that's having an event for Special Olympians that (is) all-inclusive for anybody else.
"We've got people signed up that don't have any connection with anyone in Special Olympics. We have other people that are coaches for Special Olympians that are going to be there. It could be like family, friends, brothers, sisters, whatever it might be, that are also running in the event.
"The idea is to make it more inclusive."
Thomas, who moved to Kenosha in 1994 and started the Kenosha Running Company in 2014 — they recently opened their own store — has striven to make running more inclusive in general.
He grew up running on trails and wants to introduce runners to the many trails in Kenosha County. He's also worked with the Boys and Girls Club — Thomas is also the head track and field and cross country coach at Christian Life — to start running programs for kids who might not be interested in traditional "ball sports."
In general, it's simply about promoting running.
"From young to old, we want to provide everyone with an opportunity to run and experience running at some level," Thomas said. "We want to introduce all the trails in the county, and we want to bring people to running, whether it's through proper footwear or just educating them on the running programs we have, wherever it might be.
"... There's so many people that want to run, and they think they don't know how to run. The biggest thing I try to instill in people is, everybody knows how to run. Just get your head out of the way and just give your body a chance to go out there.
"We can help people with their range of motion, strength and stability, and all that kind of stuff, but you don't need any special equipment to go out there and run."
FOOD FOLKS SPOKES MEN'S PRO RACE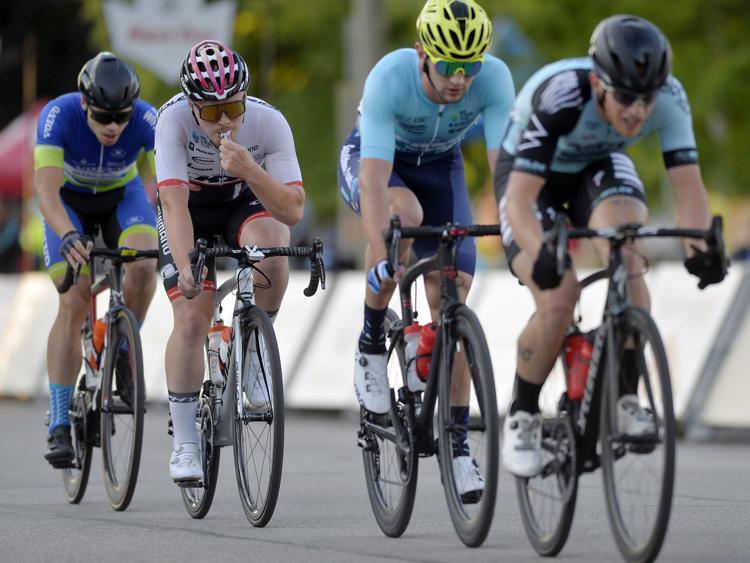 FOOD FOLKS SPOKES MEN'S PRO RACE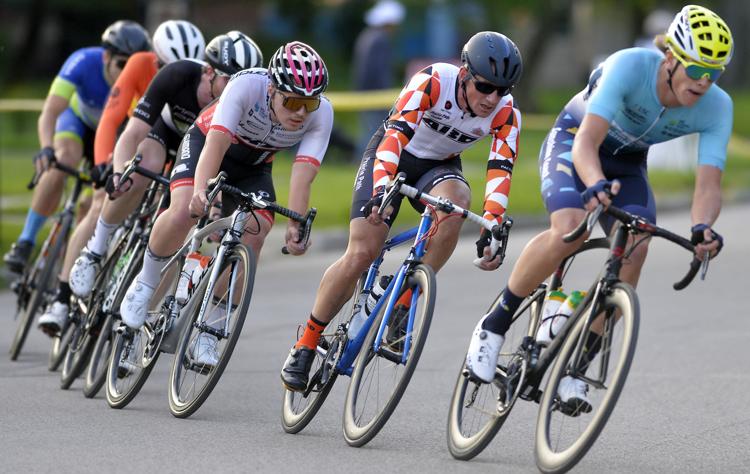 FOOD FOLKS SPOKES MEN'S PRO RACE

FOOD FOLKS SPOKES MEN'S PRO RACE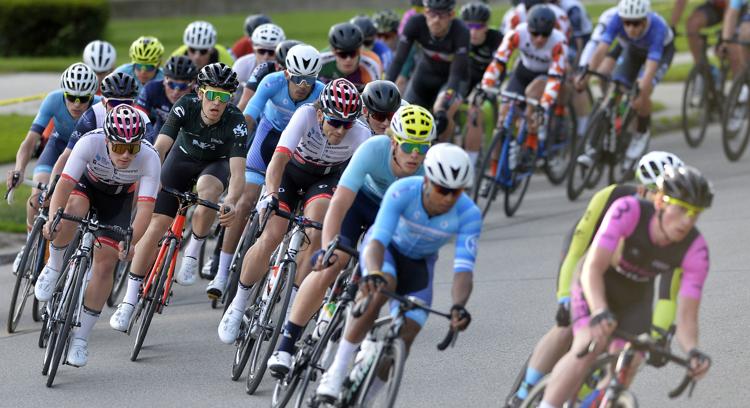 FOOD FOLKS SPOKES MEN'S PRO RACE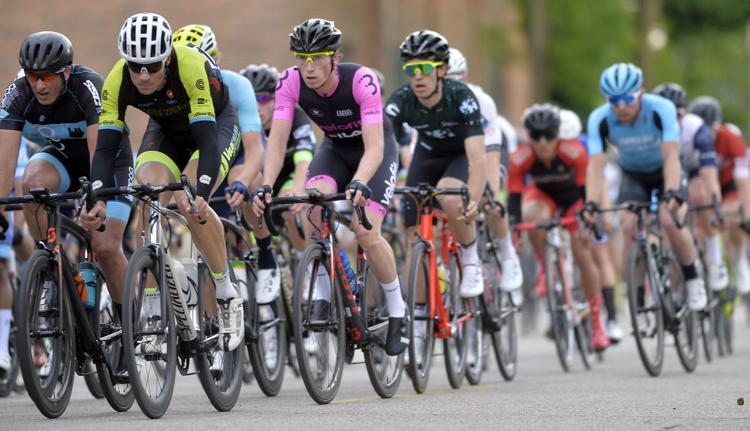 FOOD FOLKS SPOKES WOMEN'S PRO RACE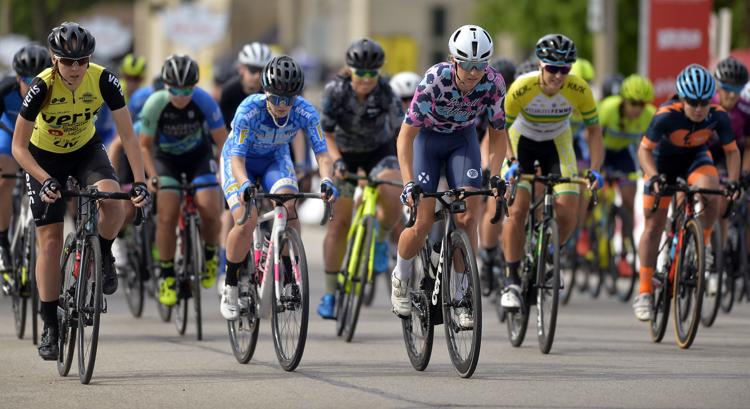 FOOD FOLKS SPOKES WOMEN'S PRO RACE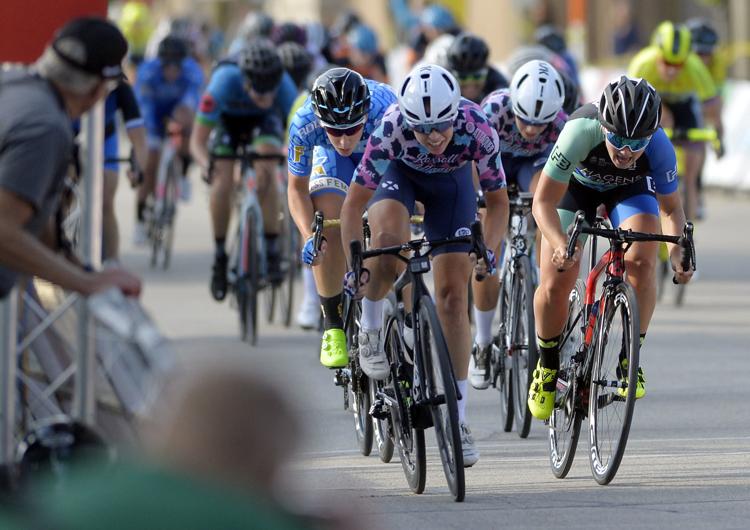 FOOD FOLKS SPOKES WOMEN'S PRO RACE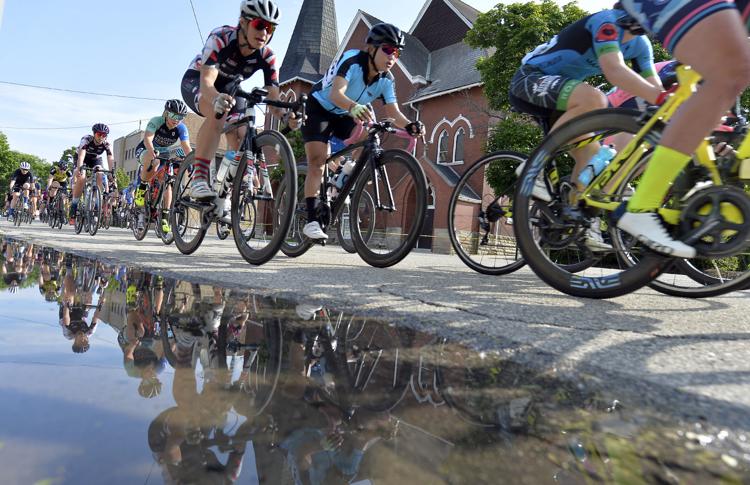 FOOD FOLKS SPOKES FEATURES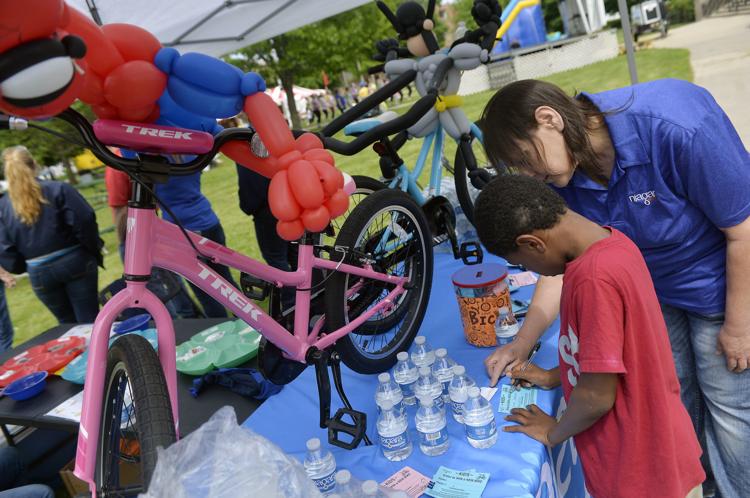 FOOD FOLKS SPOKES FEATURES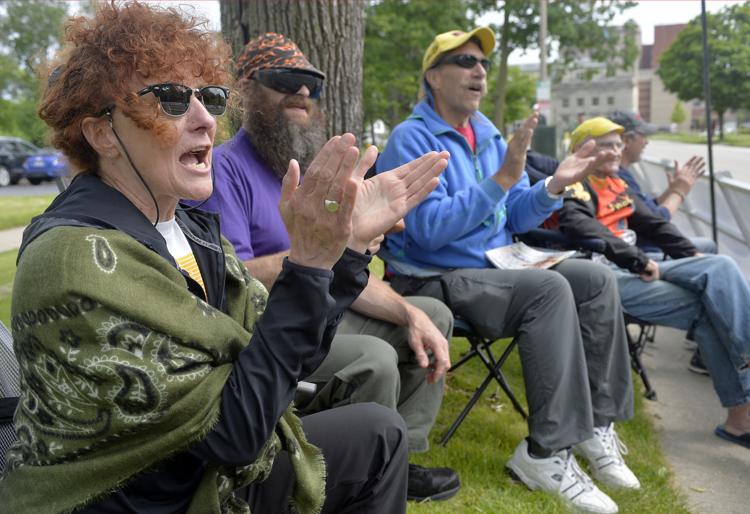 FOOD FOLKS SPOKES FEATURES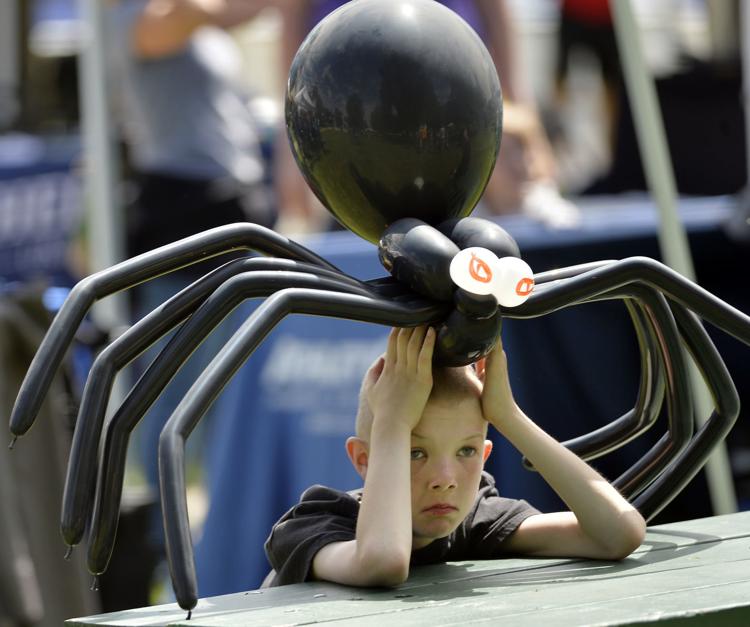 FOOD FOLKS SPOKES FEATURES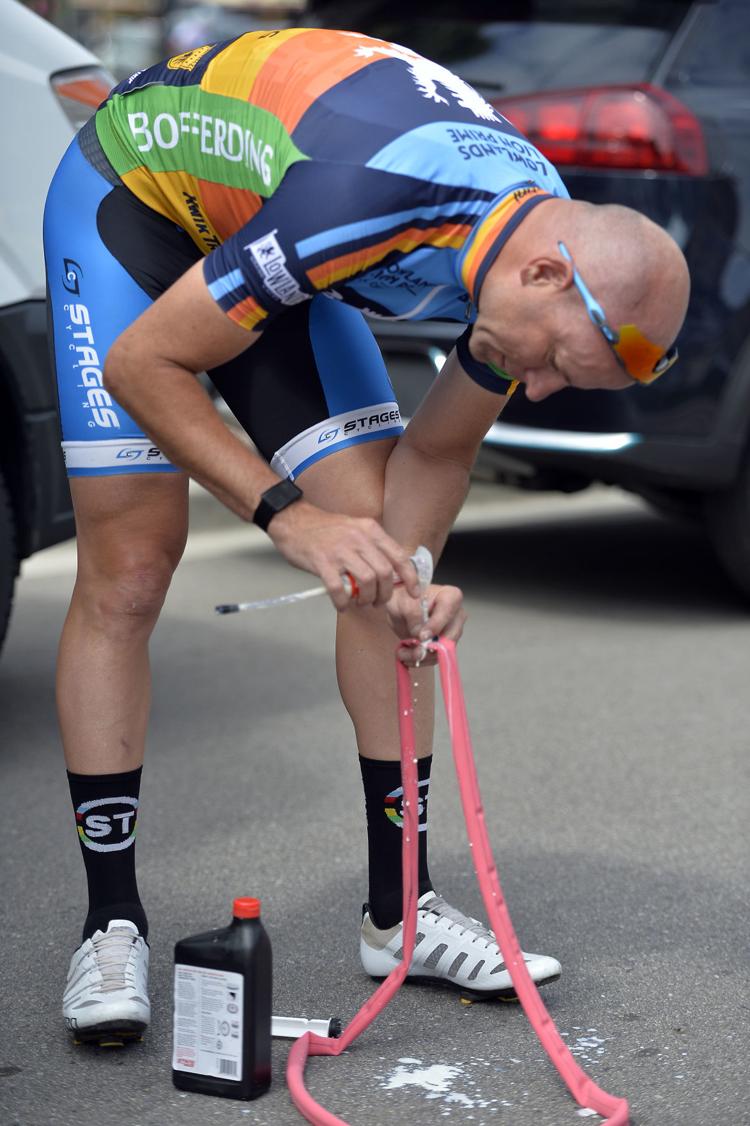 FOOD FOLKS SPOKES FEATURES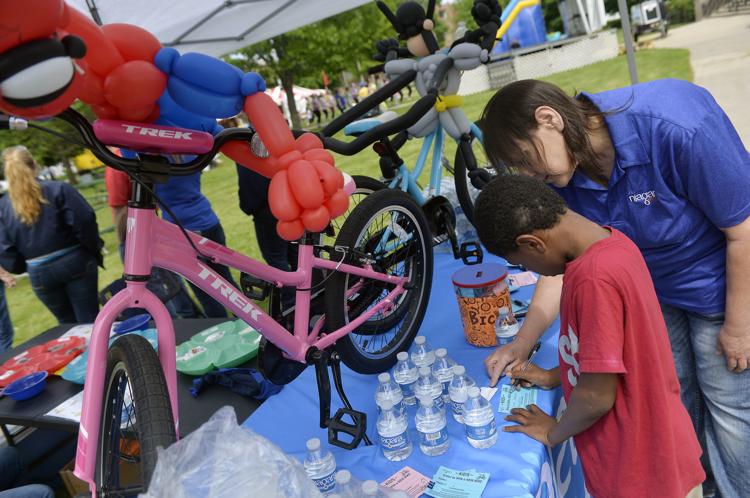 Be the first to know
Get local news delivered to your inbox!