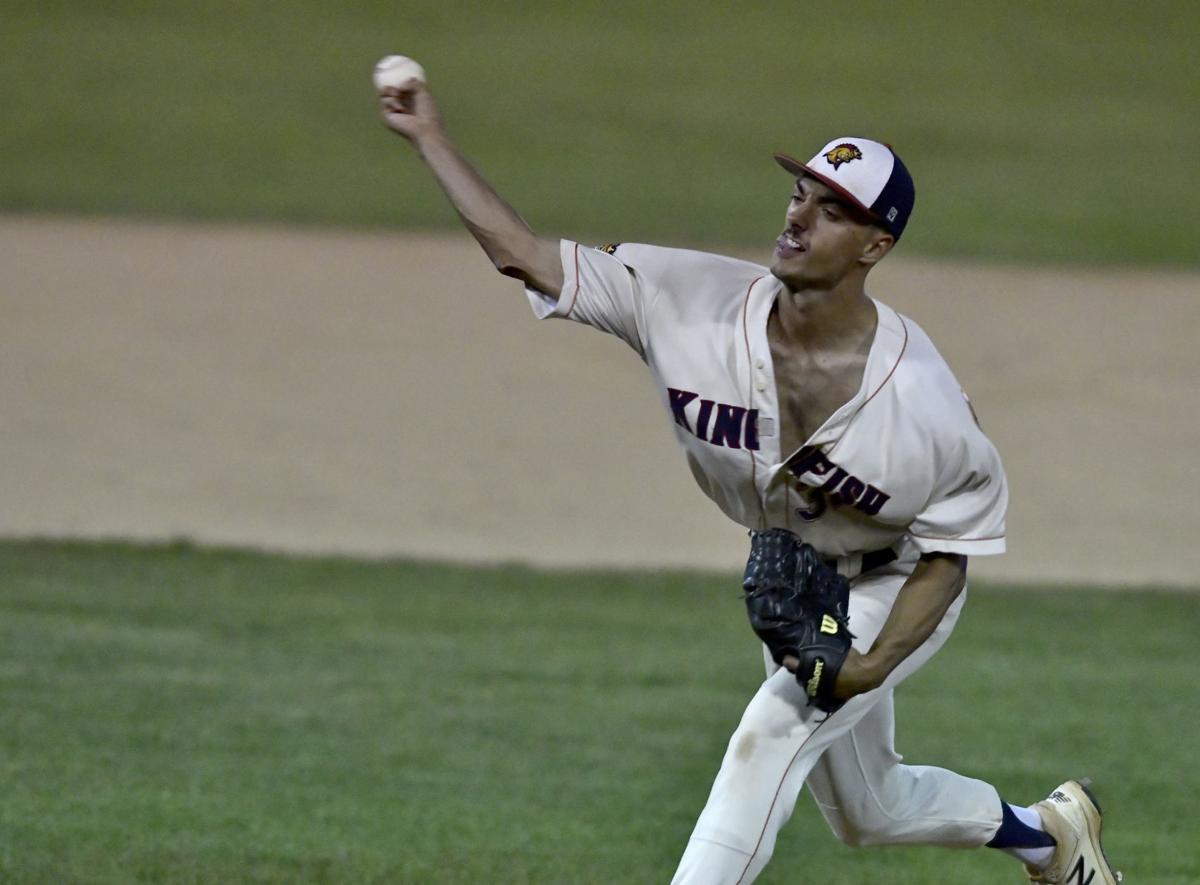 The Kenosha Kingfish are on a white-hot stretch through the end of the Northwoods League season.
Unfortunately, they saw their slim postseason hopes end Friday.
Kenosha extended its winning streak to six with a 6-5 victory over the Wisconsin Woodchucks in Wausau in their final road game of the season Friday night, but the Kalamazoo Growlers eliminated the Kingfish from playoff contention by winning the first game of a doubleheader against the Kokomo Jackrabbits on Friday.
The Traverse City Pit Spitters won the Great Lakes East Division first-half title and also ran away with the second-half title, so the team with the next-best overall record will get the division's other postseason spot.
Kenosha, which improved to 20-15 in the second half entering Saturday night's home game against the Battle Creek Bombers but put itself in a tough position with a 13-22 first half, was vying for that spot but needed a laundry list of things to happen this weekend.
One was for the Growlers to lose all their remaining games, which didn't occur.
Still, it's been a nice run to finish the season for the Kingfish.
On Friday, Connor Mang scored Tremper graduate Mitchell Buban, and Zachary Nogalski scored on a double steal in the top of the fifth inning to tie the game at 3-3.
The Kingfish surged ahead with three runs in the top of the sixth on Brendan Hueth's two-run single and Nogalski's sacrifice fly.
Kenosha scored its first run in the top of the second on Jake Cosgrove's leadoff solo homer, his second round-tripper of the season.
After the Woodchucks cut their deficit to 6-5 with two runs in the bottom of the eighth, Jacob DeLabio continued his stellar work out of the bullpen with a 1-2-3 bottom of the ninth — including two strikeouts — for his seventh save.
DeLabio is a Tremper graduate and senior-to-be at Carthage.
Jonah Landowski (2-0) worked an impressive six innings of scoreless relief to get the win. The left-hander from Oconomowoc who attends Marian University has not allowed a run in five appearances over 131/3 innings.
The Kingfish conclude their sixth season when they host Battle Creek at 1:05 p.m. today at Simmons Field.