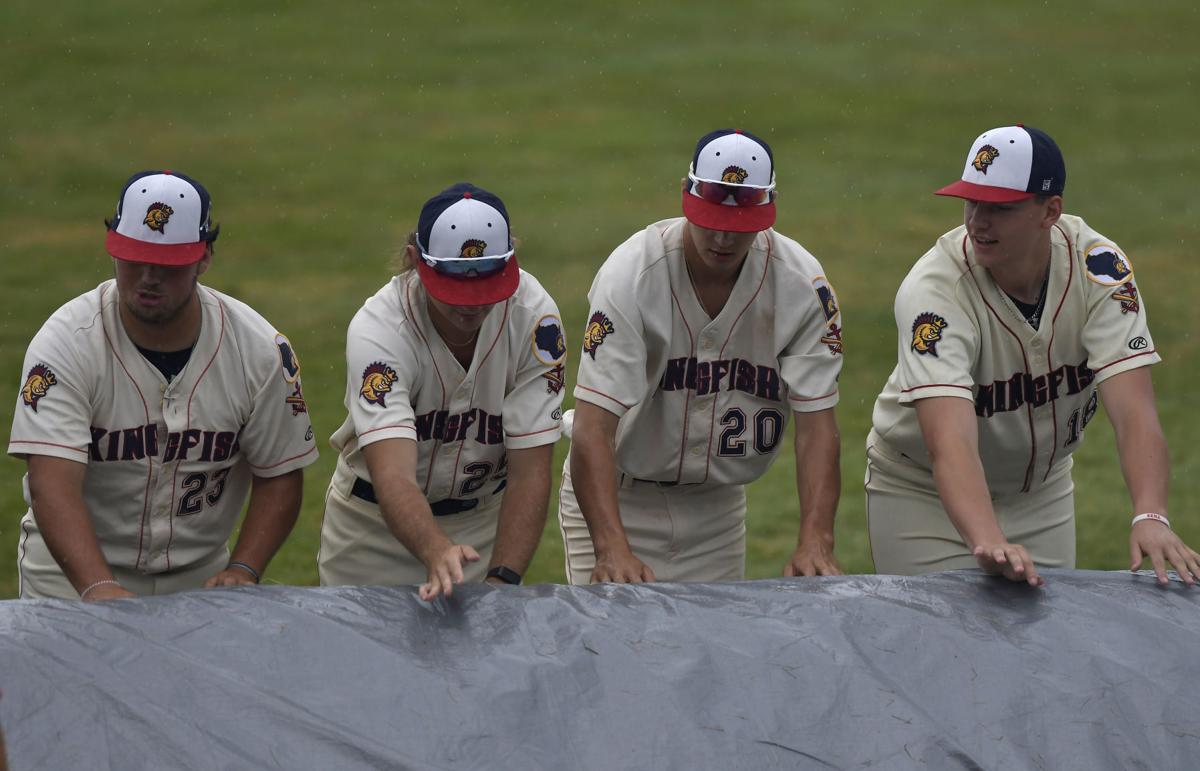 The Northwoods League season opener between the Kenosha Kingfish and the K-Town Bobbers on Wednesday night at Simmons Field was halted by rain.
It was the first game between the teams in this summer's 26-game Kenosha Series.
The game was 0-0 going into the bottom of the second inning, with the Kingfish coming to bat.
The game will be resumed from that point at 4:05 p.m. Thursday. Thursday's regularly scheduled game will follow, and it will be reduced to seven innings.
Fans who attended Wednesday's game can redeem their ticket stub for another game this season.
Photos from the 2019 Kenosha Kingfish season
When the Kenosha Kingfish begin their Northwoods League season in late May, it's always a reminder for Kenoshans that summer is just around the corner, even when the temperatures may not feel like it. And when the Kingfish end their season in mid-August, it's a bittersweet reminder that the waning warm summer evenings will soon be giving way to fall. The Kingfish wrapped up their 2019 season, the sixth in franchise history, this past weekend against the Battle Creek Bombers. Here are some of the best photos from another great summer at Simmons Field.
Be the first to know
Get local news delivered to your inbox!