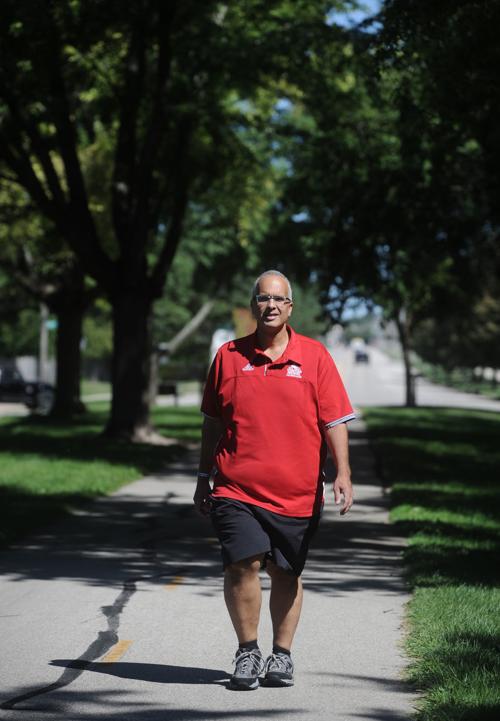 To say that I've been on one heck of a crazy journey since January would be a huge understatement.
Let's call it amazing, crazy, unbelievable — but most importantly, life changing.
Back in May, I celebrated losing 100 pounds with a column that detailed the journey that began Jan. 8.
In the days after that column ran, I received a number of emails from readers, messages on social media, calls and texts to not only congratulate my accomplishment but also to ask for an update.
The journey continues to pay dividends daily.
Since that initial hundred pounds came off my frame, which at the time still left me at 320 pounds, I've been able to knock off another 61 pounds. As of my last visit to Weighless MD in Kenosha and ahead of another one tomorrow, I've officially dropped 161 pounds. Last week, I checked in at 259.9 pounds.
I've not only passed the weight I used to tell the Department of Motor Vehicles (although incorrectly at 300 pounds), I'm now venturing very closely to college levels, and soon, hopefully, back to my high school football playing weight in the lower 200s.
Like I said, life changing.
This wild adventure I've been on, which started innocently enough after an impromptu visit to the doctor in December for a pair of fractured wrists, has been split into several "chunks."
The first part was just getting some weight off. That happened quickly, and before I knew it, the numbers were increasing, leading to that first big milestone of dropping 100 pounds.
But to keep things going, new things needed to be added to the regimen.
When someone is as heavy as I was, tipping the scales at one point at a very unhealthy 420 pounds, the initial weight is almost literally going to just fly off your body.
But as the body adjusts and the fat comes off, things tend to get a bit tougher — and it certainly came as no surprise, even though I still continued to enjoy successful numbers on the scale each week. A week hasn't gone by that I haven't at least seen some loss, including one where it was just one-tenth of a pound, but a loss nonetheless.
At that point, activity, and lots of it, becomes paramount. The body needs to move around to be healthy, and that's certainly something the former me really lacked.
You can't really count walks from the couch to the fridge and back as exercise, I don't think. So when the time was right, and with the direction of the amazing people at Weighless, I began taking advantage of every nice day I could to get some walking in.
It's not quite up to "Forrest Gump" levels where he kept running and running and running ... but I literally have nearly worn out the soles of my shoes this summer at a beautiful walking path near my home in Mount Pleasant.
And on other days, the path right here in Kenosha by Lake Michigan definitely served as a wonderful backdrop to get a few thousand steps in. I even had a chance over the July 4 holiday to take a stroll with my mom, herself an avid walker.
It doesn't matter where a person gets some cardio done, but if you want to continue on this successful path, you need to find a way.
For the month of August, I walked about 205,000 steps, which came on the heels of nearly that many in July. For the summer, the number has already passed the 550,000 mark. Hardly a day goes by when I'm not armed with my headphones, Pandora on my cell phone and away I go.
One big change during this last eight-plus months is the realization of how important a person's mental health is when it comes to overall health. I never used to dedicate time in my day just for me, but that 75 minutes or so I get out to walk every day is just that, my time.
It's a great way to clear the head, listen to some tunes, work up a sweat and of course, burn some calories. There's plenty to be gained by just simply walking.
And once the walking became just a routine part of my day, the next logical step was to add some weight workouts into the equation.
That part continues to be a work in progress, as my days of tossing around large amounts of weight left me years ago. But three days a week of some interval training with some kettle bells is already helping tone some things up, build some muscle where it's needed and will only benefit me in the long run.
If nothing else, it provides a little entertainment as well with two cats as roommates always wondering why their human is lifting odd-shaped weights in the living room. You know what they say about cats and curiosity.
What's the end goal here you may ask?
Well, it's a pretty big and daunting task I've set for myself, but it's within my sights.
As I got back into the 200s for the first time in who knows how long, I started to think of how this journey would conclude and lead me to a maintenance plan moving forward.
Losing 200 pounds in exactly one year seemed like a heck of a goal to aim for. My first trip to Weighless was Jan. 8, so that's the target date. It's going to be a stretch, because only 17 weeks remain before then, and I'm currently at a pace of losing about two pounds a week, but we're going to give it a go.
And as many have told me already, I'm playing with house money. Never in my wildest dreams could I have imagined I would even stick with this program long enough to have success, let alone have this much success in such a short amount of time.
So if I fall just short of that magic number, there's nothing that's been lost here.
Well, nothing but a lot of weight that has left me with a whole new vision on things, that's for sure. At 48 years old, I finally feel like I have control of my health to some degree. It took a lot of failures, a lot of bad habits and many caring professionals, family and friends around me to this train turned around and back on the right track.
As this has continued, I've documented much of what's been happening on social media. And the one consistent comment I get from many is how happy and healthy I look. It's true. I do feel so much better and have many more reasons to smile these days. When you don't feel great or even good most of the time, pasting a smile on your face is difficult.
Once I reach that final goal, I have one big plan in mind to celebrate, but I'm going to save that for a final column down the road. I don't want to give away the plot too soon.
The finish line is in sight. It's time to reach for that tape at the end of the race.
SIMMONS BLOCK PARTY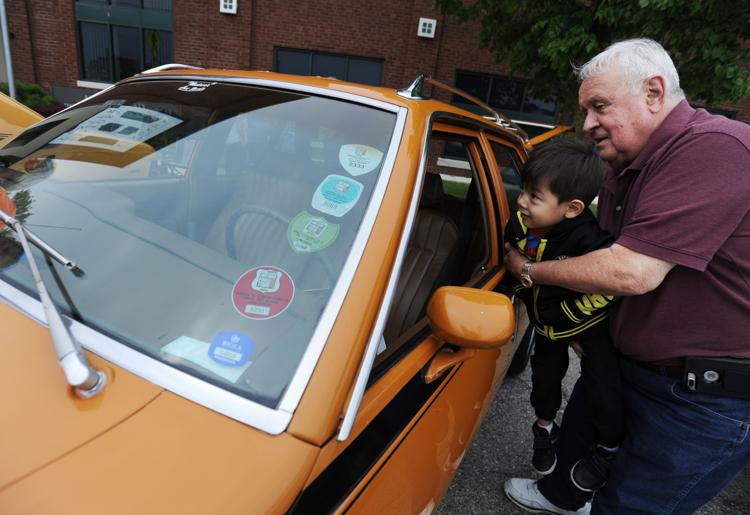 Harris and Hudson with Matt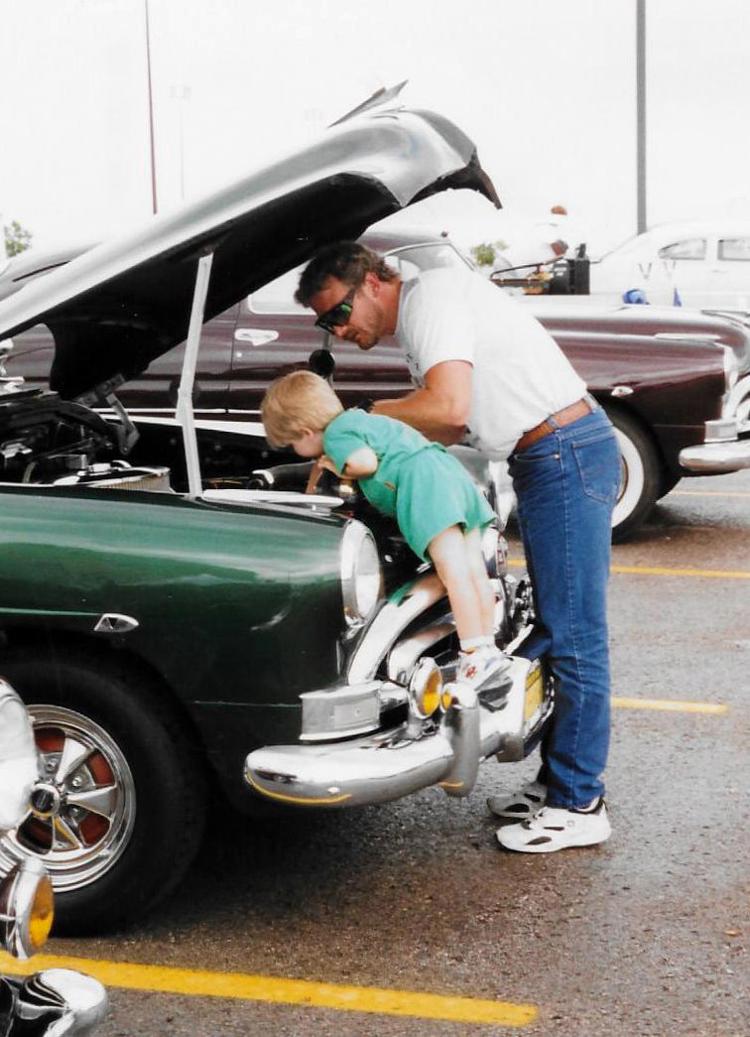 CAR SHOW BAKER PARK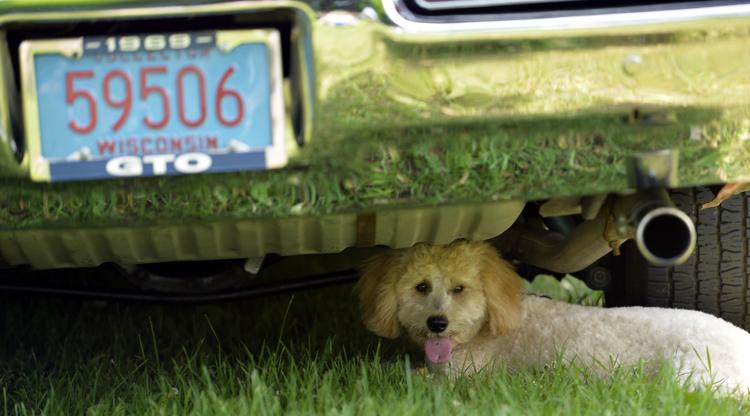 CAR SHOW BAKER PARK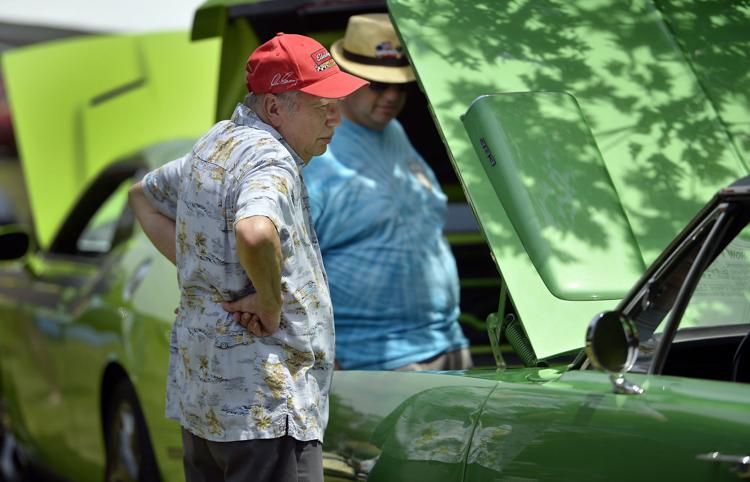 CAR SHOW BAKER PARK
CAR SHOW BAKER PARK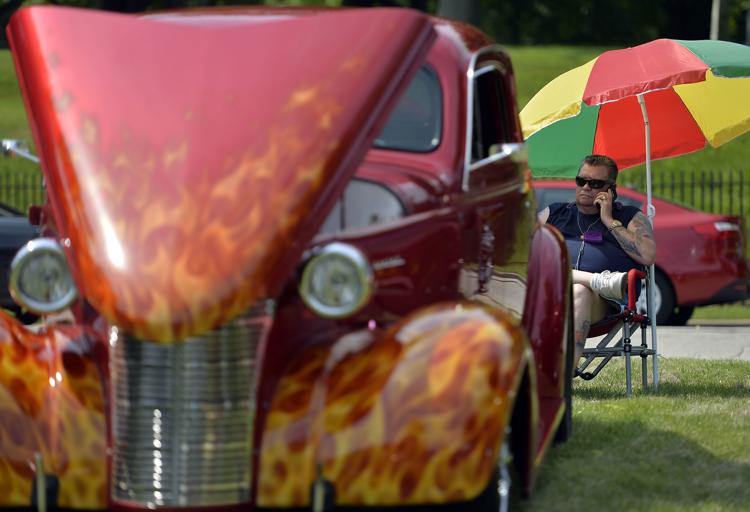 CAR SHOW BAKER PARK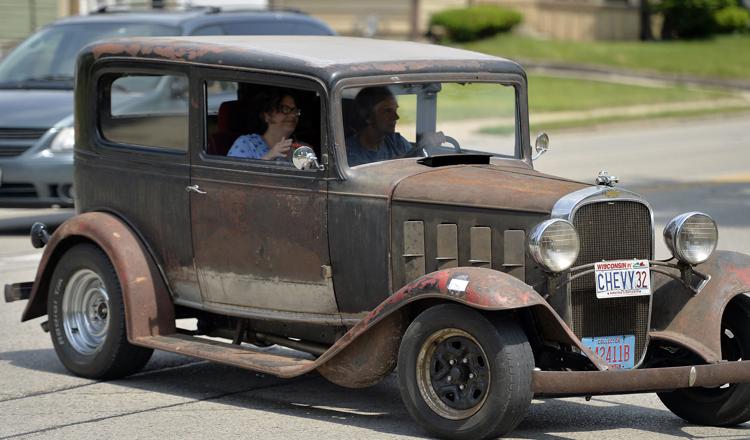 CAR SHOW BAKER PARK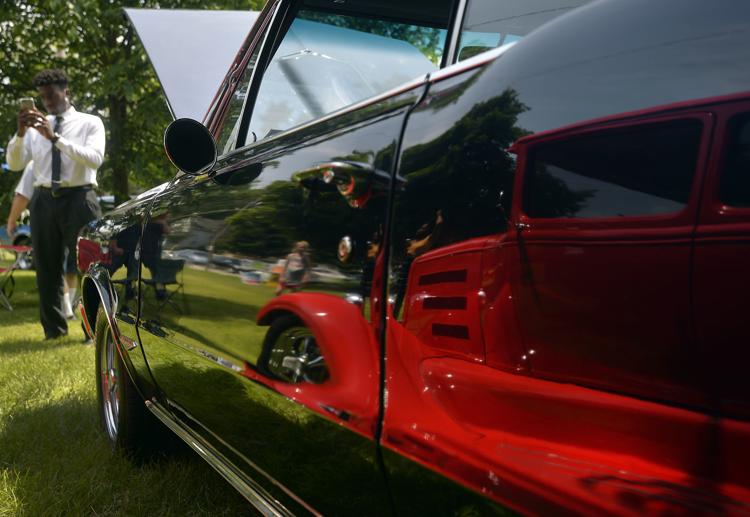 CAR SHOW BAKER PARK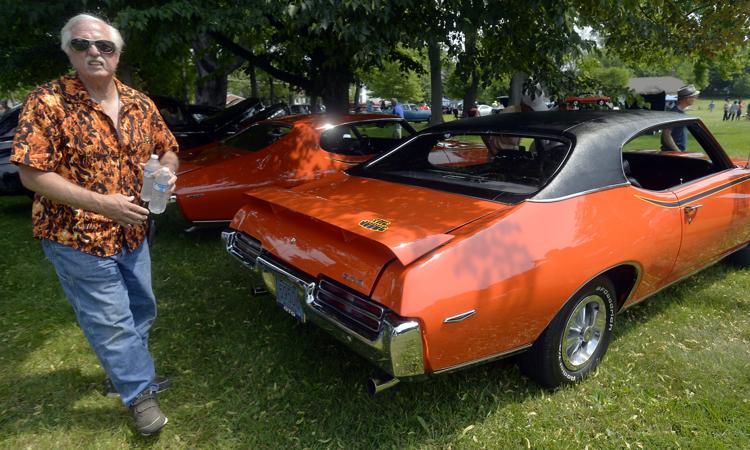 CAR SHOW BAKER PARK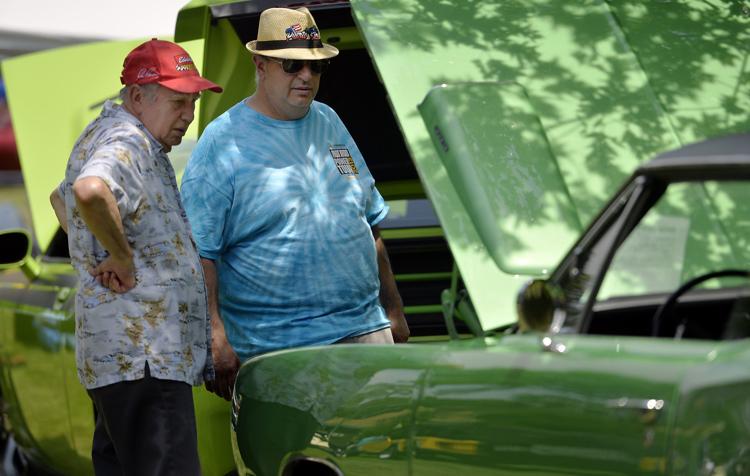 CAR SHOW BAKER PARK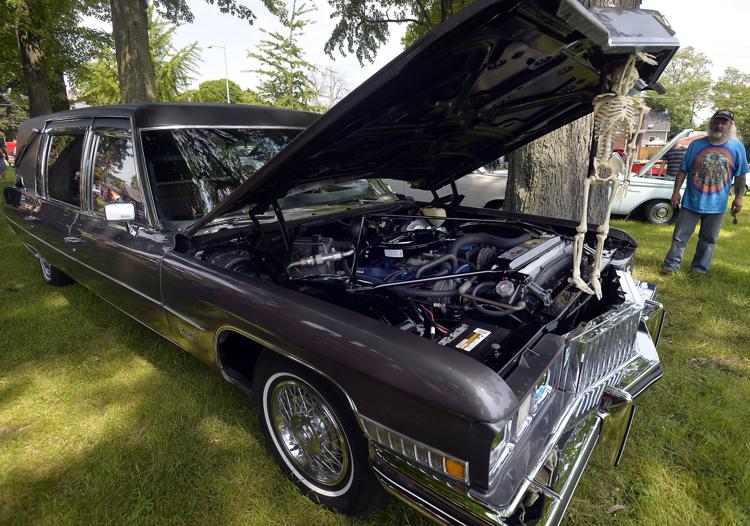 WOUNDED WARRIOR CAR SHOW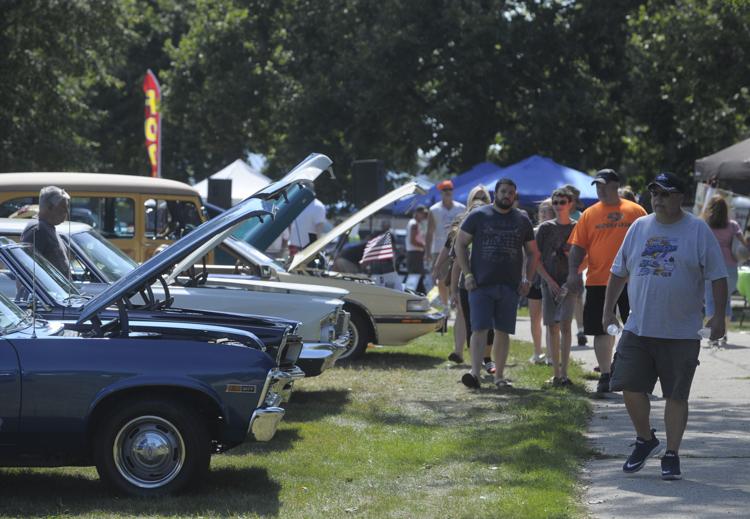 CAR SHOW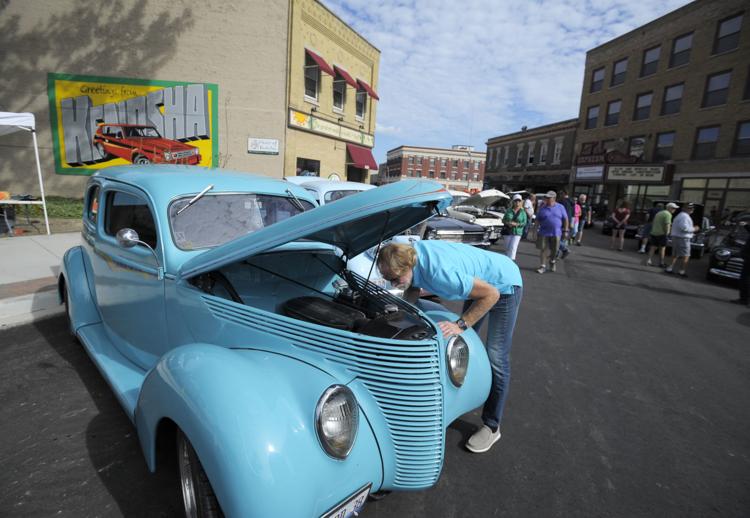 CAR SHOW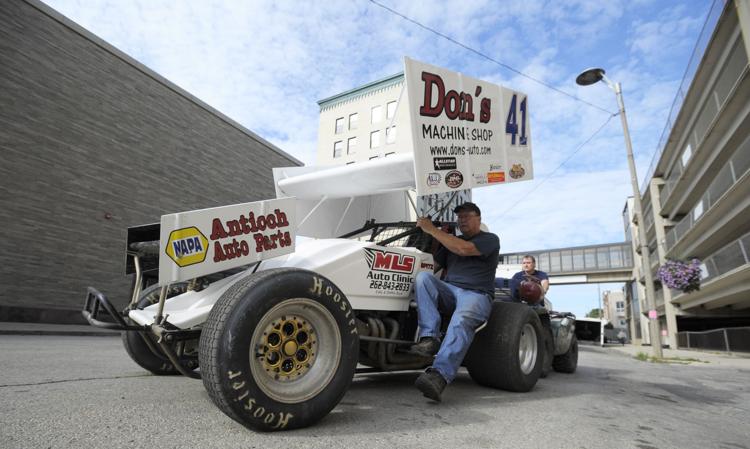 RODS FOR A REASON CAR SHOW
RODS FOR A REASON CAR SHOW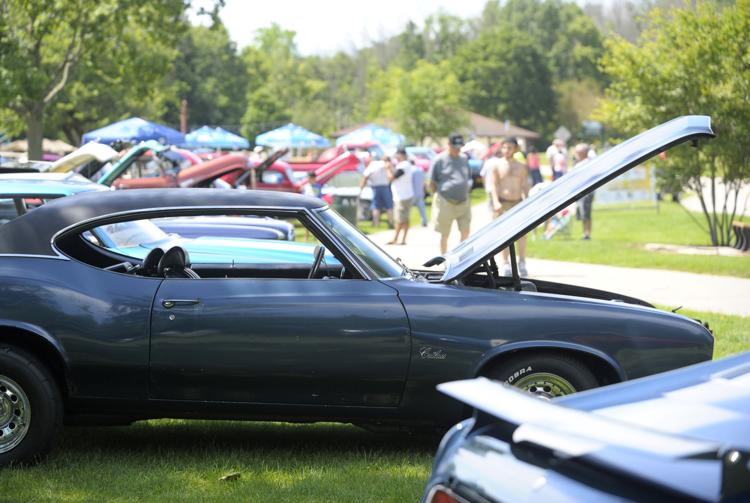 Be the first to know
Get local news delivered to your inbox!