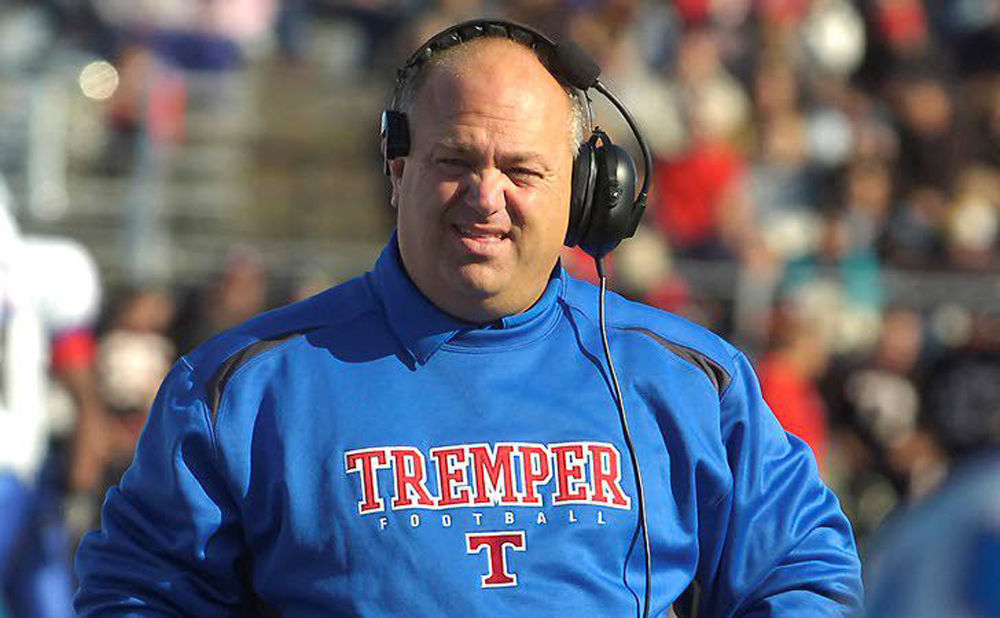 Frank Matrise Jr., a longtime football coach in Kenosha, died Thursday.
Matrise coached football for 34 years and is best known for his time at Tremper, where he was the head varsity football coach for 19 seasons from 1997 to 2015. He stepped down in April 2016 to spend more time with his family.
Matrise accrued a 115-78 record and led the Trojans to 10 playoff appearances. In 2001, he guided Tremper to a WIAA Division-1 state runner-up finish.
In April 2016, Matrise was inducted into the Wisconsin Football Coaches Association Hall of Fame, joining his father, Frank Sr., who was inducted in 2010.
Prior to taking the head job at Tremper, Matrise served three years as an assistant at St. Joseph and seven as an assistant at Tremper under Ron Davies and Tom Follis.
After stepping down at Tremper, Matrise continued to coach as an assistant for St. Joseph. His son, Kyle, is a member of the Lancers' football team.
"I love Kenosha more than anything, and I've been very lucky," Matrise told the News upon resigning from the Tremper head coaching position. "The people I've been associated with are just super."
Tremper principal Steve Knecht, then the Kenosha Unified coordinator of athletics, spoke to the News of Matrise's impact when Matrise announced he was stepping down at Tremper.
"Frank Matrise's name is synonymous with Tremper football, because this community has known Frank for the last 19 years as the (head) coach," Knecht said. "I know that he'll be missed by many. People still come up to me this day and tell me how great Frank is.
"He touched a ton of lives in this town, and he's going to be part of this town and the great tradition at Tremper forever."
Matrise continued in his role as Tremper's dean of students, a position he held for 21 years, after stepping down as head football coach.
Matrise graduated from St. Mary's Grade School, St. Joseph in 1984 and Carthage in 1990 before earning his master's degree from Olivet Nazarene University in Bourbonnais, Ill.