Every time it seems like Gavin Lux can't have a better week this summer, he does.
The 21-year-old Indian Trail graduate, who made his Major League debut with the Los Angeles Dodgers on Sept. 2, had another prosperous stretch of days this week as a season he'll never forget winds into mid-September.
First, Lux was bestowed a prestigious honor when he was named Baseball America's Minor League Player of the Year on Monday.
Then, on Tuesday night in Baltimore, Lux smacked his first big-league home run, a 400-foot solo shot to right-center with two outs in the top of the fifth inning off Tanner Scott at Camden Yards.
"When I hit it, I kind of knew I got it," Lux told Zachary Silver of mlb.com. "It's a little weight off your shoulders. You want to get it out of the way."
Helpful advice
Lux's homer was part of a three-hit night, as he finished a triple shy of the cycle. It was a welcome night for Lux, who had just one hit in 15 at-bats entering Tuesday since collecting two in his Major League debut.
"Me and (Dodgers manager Dave) Roberts were talking, (and he said), 'You seem super patient right now. Go in there and swing it, get after it,'" Lux said. "That kind of switched my mindset."
Lux's homer also landed in the glove of a Dodgers fan, so he was able to retrieve the milestone ball for a signed bat and some balls.
Oh, and not to be forgotten, the Dodgers won, 7-3, which clinched their seventh consecutive National League West title.
Less than two weeks into his big-league career, Lux got to experience the locker-room celebration of beer and champagne spray, something players can take years to experience, if ever.
Of course, by just being called up, Lux was virtually guaranteed to be on a division winner, as the Dodgers were already miles ahead in the West.
The Baseball America Minor League Player of the Year award, however, is a tribute to the totality of Lux's fourth professional season.
Drafted 20th overall out of high school by the Dodgers in 2016, Lux struggled in his first full professional season in the Class A Midwest League in 2017. He batted .244 with a .331 on-base percentage and a .362 slugging percentage and played an error-prone shortstop characterized by poor throws.
Dodgers' doubts erased
In a Baseball America feature by Kyle Glaser on Lux that ran this week, Dodgers scouting director Billy Gasparino admitted that the organization showed some skepticism about Lux during that season.
"Internally and externally, there always seemed to be a little bit of doubt when you talked to people about it," Gasparino said. "We (the scouting department) never felt it, but I know it existed."
Lux added 10 pounds of muscle going into the 2018 season, and he quickly proved to the Dodgers why he was such a high draft pick.
Lux broke out at Class A (Advanced) Rancho Cucamonga (Calif.) and earned a promotion to Double-A Tulsa (Okla.) of the Texas League.
After being invited to Dodgers spring training this season, Lux was sent back to Tulsa to begin the year and tore up Double-A, as he was named the Texas League's best hitting prospect, best defensive shortstop and most exciting player.
Lux really began turning heads after a promotion to Triple-A Oklahoma City of the Pacific Coast League, where he flirted with batting .400 before finishing at .392.
All told, in 113 combined games at Double-A and Triple-A this season, Lux hit .347 to rank fourth in the minors, while his .421 on-base percentage ranked 10th, his .607 slugging percentage ranked sixth and his 1.028 OPS was fourth.
"Obviously I feel like I always believed in myself, but I don't think I would have expected two years ago to play like how I am now, I guess you could say," Lux, who was also named to mlb.com's Prospect of the Year first-team list, told Baseball America.
"It is a little surreal. I'm just enjoying it and having fun every step of the way and taking advantage of it."
Said Oklahoma City manager Travis Barbary: "He was doing things not only our guys here were talking about, but you see the reaction in the other dugout and they're like, 'Man, this guy is unbelievable.'"
Which is why Lux — moved to second base for the time being — earned his promotion to Los Angeles, becoming the first Kenosha native to appear in the majors since Dick Bosman pitched for the Oakland A's in 1976.
Lux's promotion to the bigs also fulfilled a family dream.
Lux's uncle and mentor, longtime Carthage baseball coach Augie Schmidt, was drafted No. 2 overall out of the University of New Orleans in 1982 but never got above Triple-A. Lux's great uncle and Augie's father, August Schmidt, pitched two years in the Boston Red Sox system before his career ended due to arm injuries.
"When Gavin got called up, he called my dad and there was a long silence," Augie Schmidt told Baseball America. "And my dad finally says, 'Well, damn. It took three tries, but we finally got one there.'
"It was just a cool moment. You have three generations of professional ballplayers, and we finally got one to the big leagues."
Now, Lux has a homer under his belt. It was the first hit in the majors by a Kenosha native since Ray Berres hit the last of his three career round-trippers for the New York Giants in 1944.
Where Lux goes from here is anyone's guess, but obviously his future is incredibly bright.
With a strong finish to the regular season, Lux has a chance to be on the Dodgers' postseason roster. If not, though, he'll enter 2020 as one of the revered organization's most talked-about players.
"The external or internal doubts just makes this a little more satisfactory," Gasparino told Baseball America. "But more for just his own sake, you kind of love the kid.
"How hard he's worked and how genuine of a person he is, it's made it extremely satisfying to see this happen to him."
SIMMONS BLOCK PARTY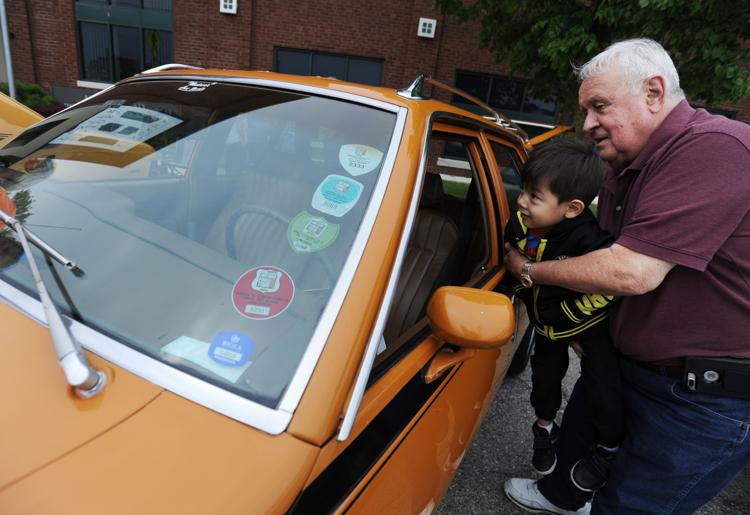 Harris and Hudson with Matt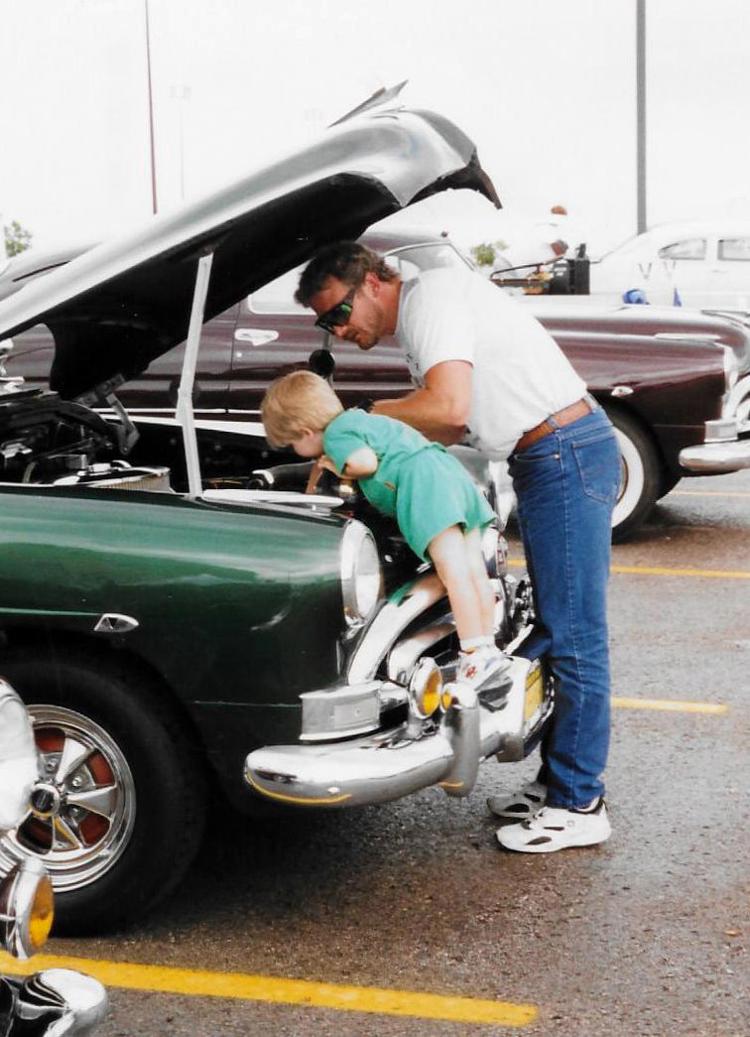 CAR SHOW BAKER PARK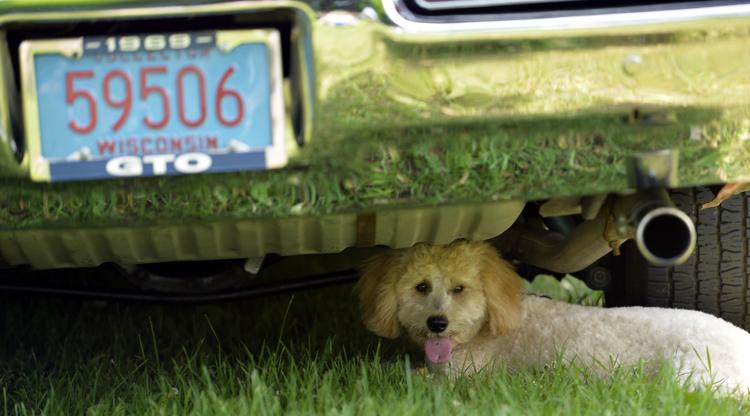 CAR SHOW BAKER PARK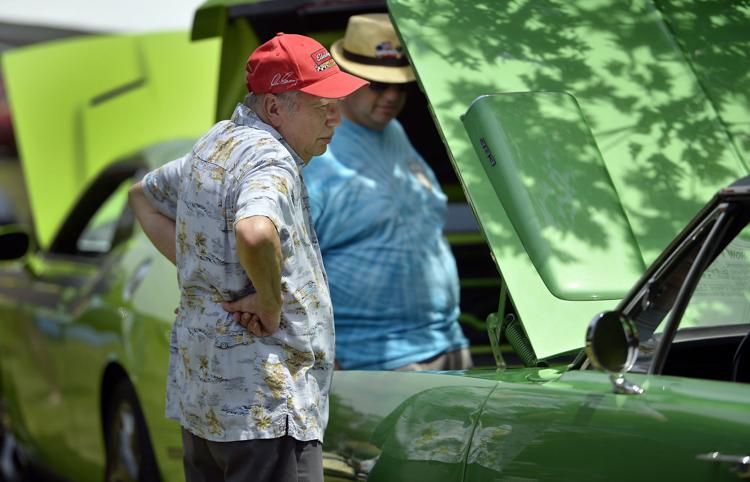 CAR SHOW BAKER PARK
CAR SHOW BAKER PARK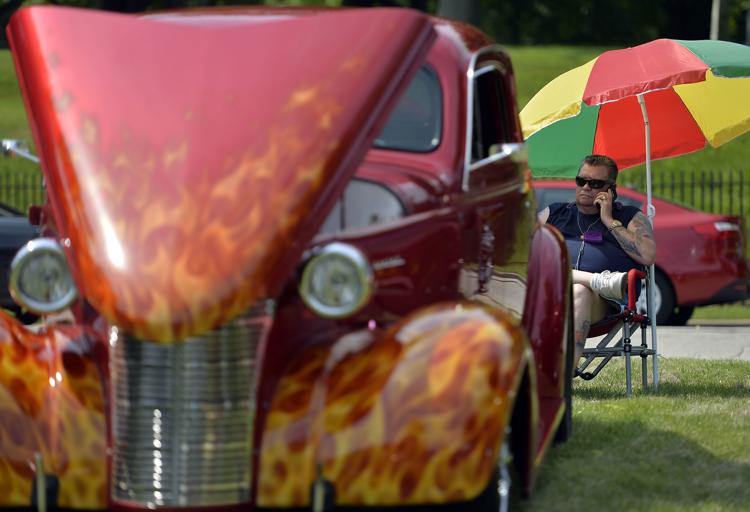 CAR SHOW BAKER PARK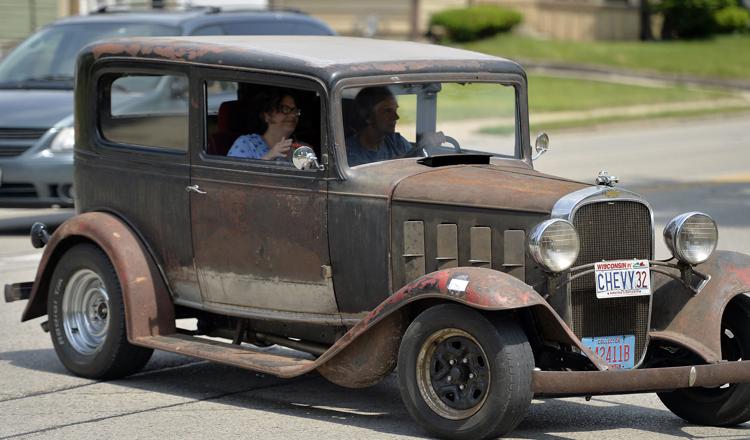 CAR SHOW BAKER PARK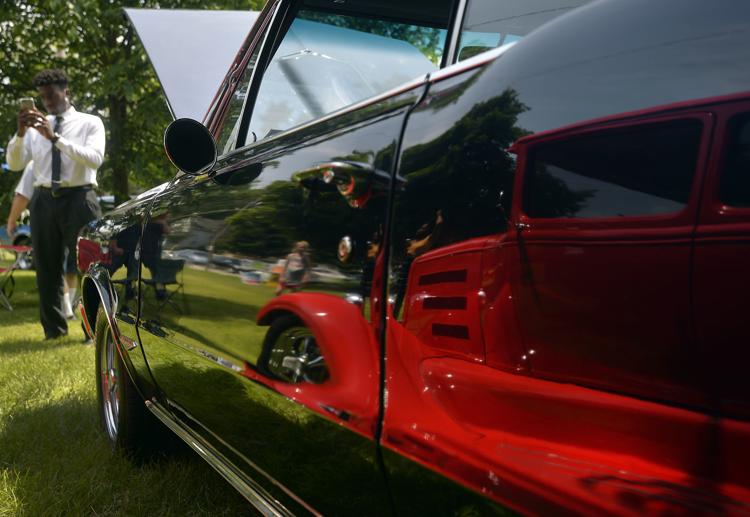 CAR SHOW BAKER PARK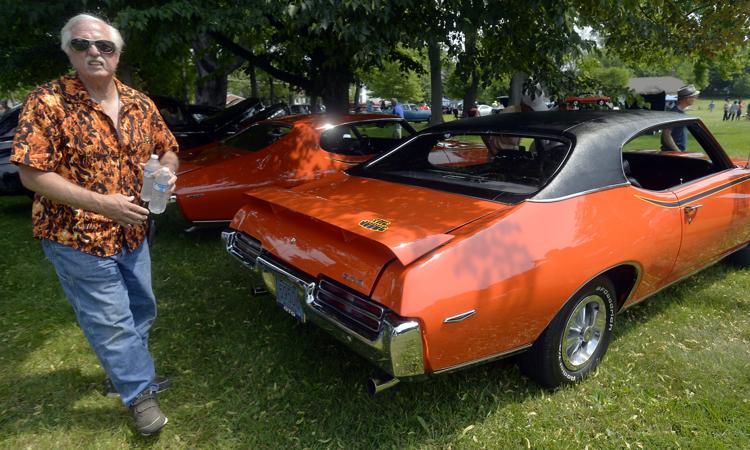 CAR SHOW BAKER PARK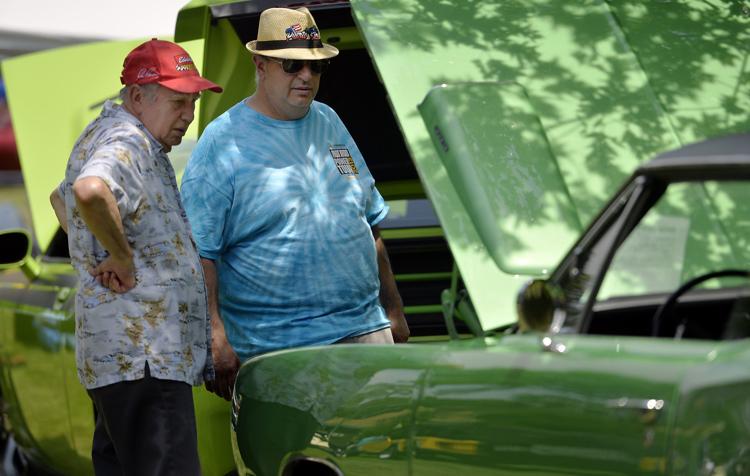 CAR SHOW BAKER PARK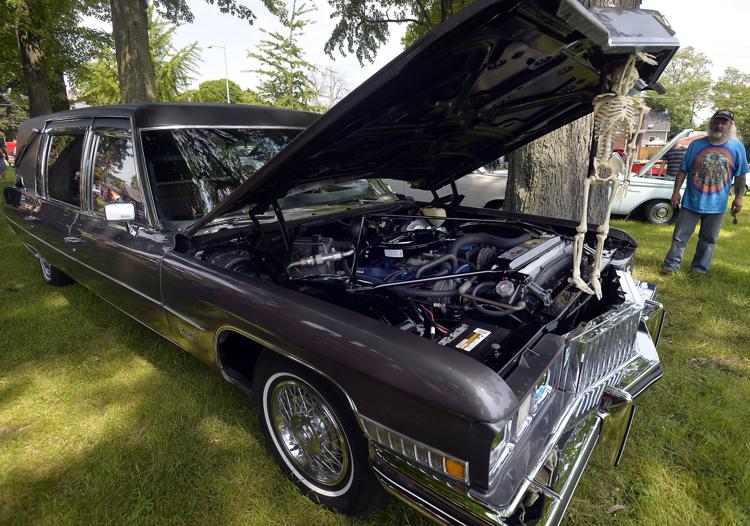 WOUNDED WARRIOR CAR SHOW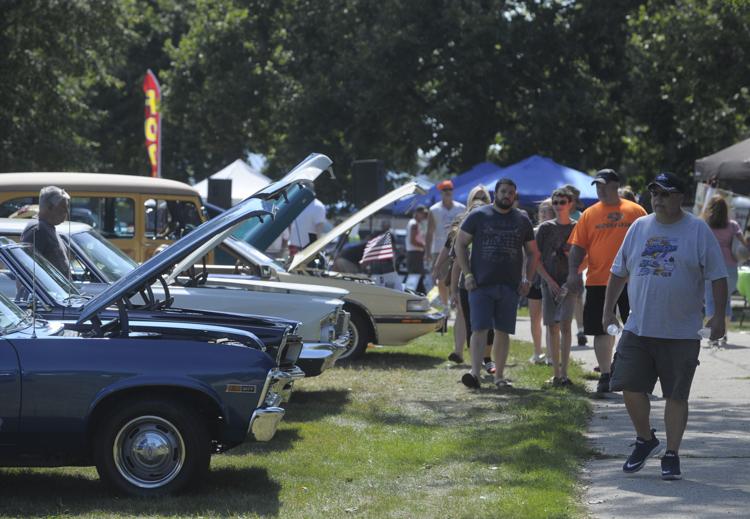 CAR SHOW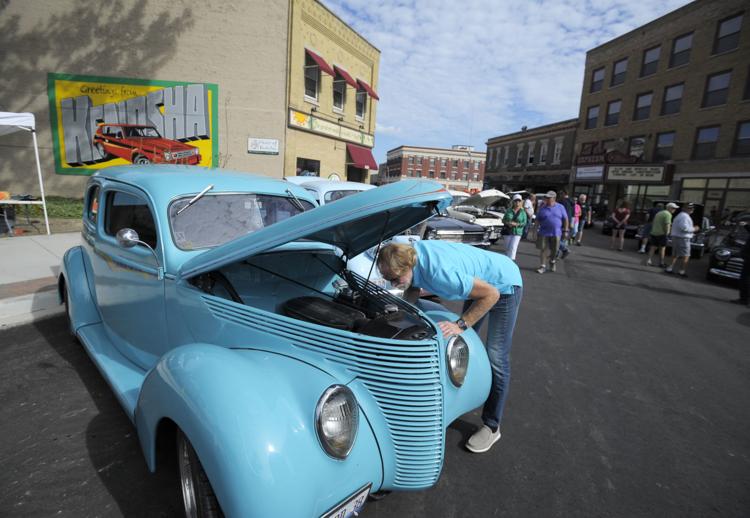 CAR SHOW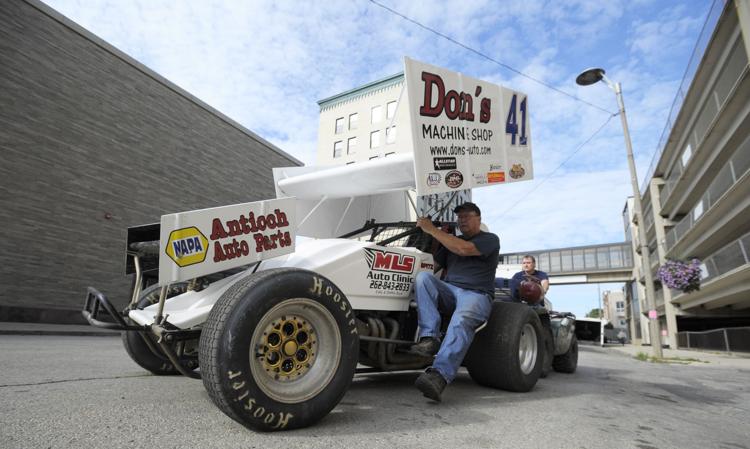 RODS FOR A REASON CAR SHOW
RODS FOR A REASON CAR SHOW