Melvin Gordon has established himself as one of the elite running backs in the National Football League.
If the Los Angeles Chargers aren't willing to pay him like one, the Bradford graduate announced on Thursday he is prepared to take his talents elsewhere and find a team that will, according to Gordon's agent Fletcher Smith.
"They have a great team," Smith said of the Chargers. "They have to take care of Melvin or they can try to win without him. It's as simple as that."
Holdout possible
Entering his fifth and final year of his rookie contract, Gordon is set to earn $5.6 million this season. His agent notified the Chargers that Gordon will hold out of training camp — set to begin on July 25 — and demand to be traded if he doesn't receive a multiyear contract comparable to recent deals signed by other top running backs.
Le'Veon Bell sat out the entire 2018 season before signing a four-year, $52.5 million deal with the New York Jets this offseason. Todd Gurley of the Los Angeles Rams inked a record four-year, $60 million contract before the start of the 2018 season.
Gordon, a former University of Wisconsin star, puts himself in the same tier as Bell and Gurley.
"He wants a multiyear deal that's comparable to the other tops backs," Smith said. "It's not outrageous. It's not outlandish. It's right in step with everyone else. I think he'll be reasonable considering the market."
Numerous offers made
Fletcher said he was forced to go public with the news after the Chargers floated numerous low-ball offers.
"I don't like to negotiate stuff in the media," Fletcher said. "When you have such a gulf between two sides and such a philosophical difference, we had to do it. We're not even close. I didn't put it out there for the (Chargers). They already know. It's to alert other teams, so if there's any interested trade partners they can come forward and start making phone calls.
"That's really the point."
2-time Pro Bowl pick
Despite playing through multiple knee injuries last season, Gordon finished with 1,375 yards and 14 touchdowns en route to his second straight Pro Bowl selection.
Selected as the 15th overall pick by the San Diego Chargers in the 2015 NFL Draft, Gordon has rushed for more than 3,600 yards with 38 touchdowns in four seasons.
A sticking point with a multiyear contract could be concerns about Gordon's injury history. The Chargers, without question, will proceed with caution after watching Gurley diagnosed with chronic knee issues after becoming the highest paid running back in league history.
Gordon skipped the team's voluntary offseason program before reporting to minicamp last month. That's when he noted his concerns about his lingering contract situation were growing.
"I would love to have it done so I don't have to worry about that," Gordon told the Los Angeles Times then. "I could just come in and work and do what I need to do. I don't want any problems or anything like that."
Elusive resolution
Apparently, there's been no resolution since then.
"I know my value, and I know what I bring to the team," Gordon told the Times. "I'm sticking with that."
Gordon attended the annual ESPY Awards on Wednesday in Los Angeles. Smith said the contract talks have weighed heavy on Gordon, who is well-respected for his grueling offseason training regimen and genuine love for the game.
"This is killing him," Smith said. "We haven't gotten there yet, but he does not want to miss any football. He's a football player. Melvin is a great guy. He loves football and has always put the team first. He'd go out there and play with a broken leg if he had to. He's just that kind of player."
The Chargers, who went 12-4 in the AFC West in 2018, did not select a running back with their seven picks in April's NFL Draft. Third-down back Austin Ekeler and Justin Jackson are positioned behind Gordon on the team's depth chart.
"Good luck having (Ekeler) last the whole season," Smith said.
Gordon Waynes Camp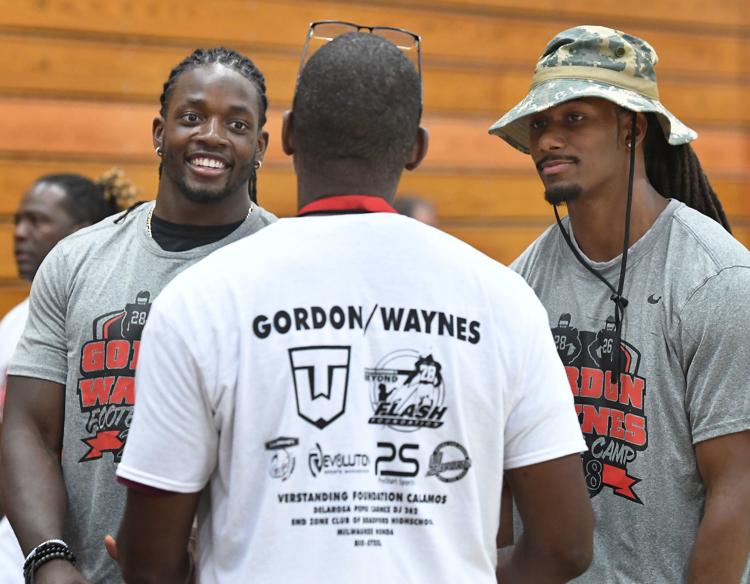 Gordon Waynes Camp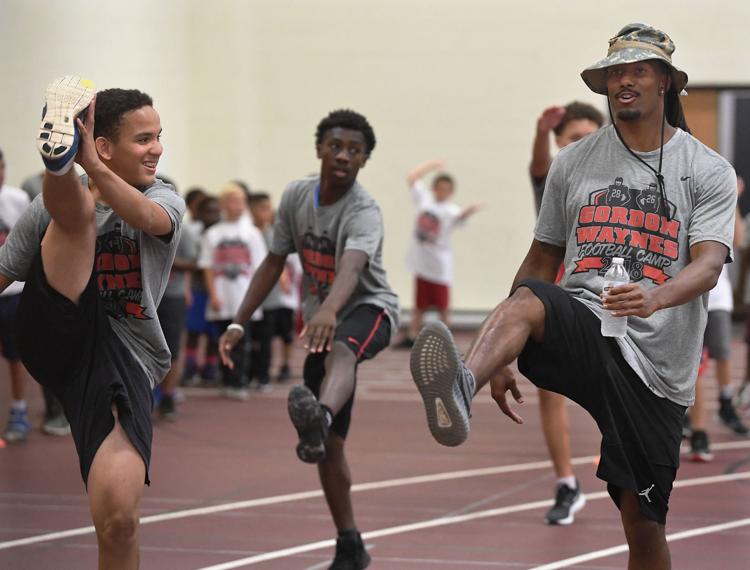 Gordon Waynes Camp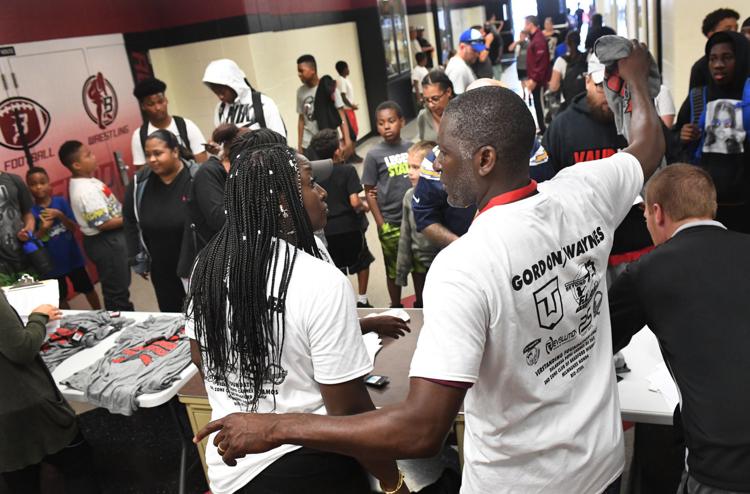 Gordon Waynes Camp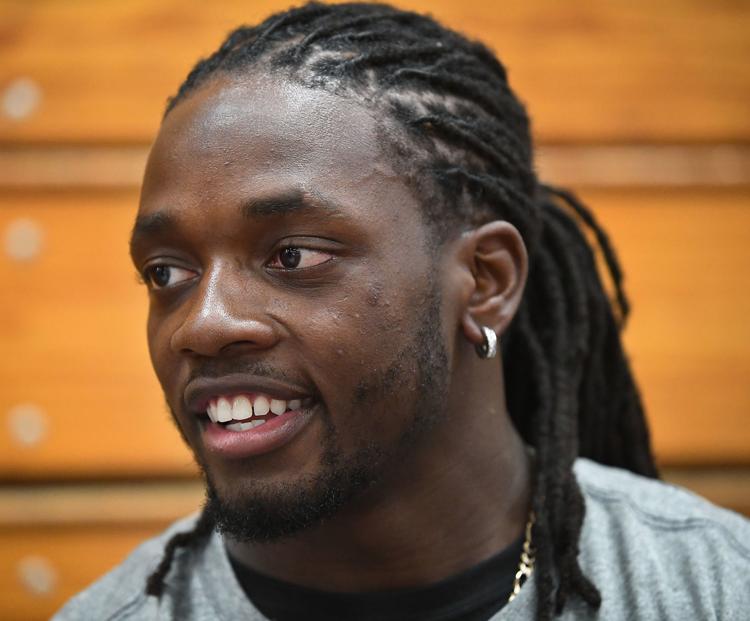 MELVIN GORDON FOOTBALL CAMP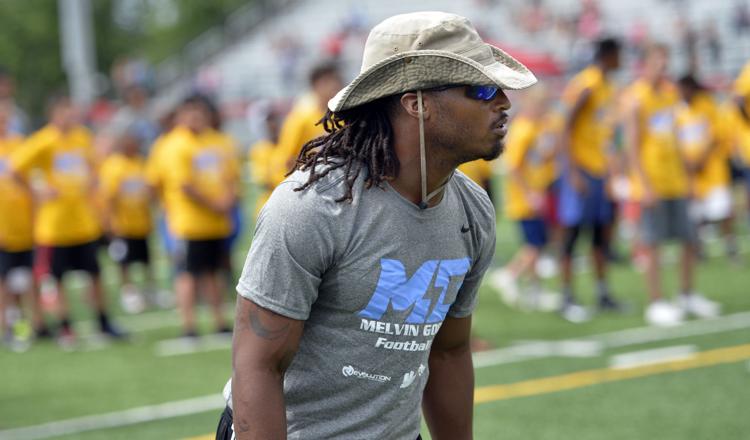 MELVIN GORDON FOOTBALL CAMP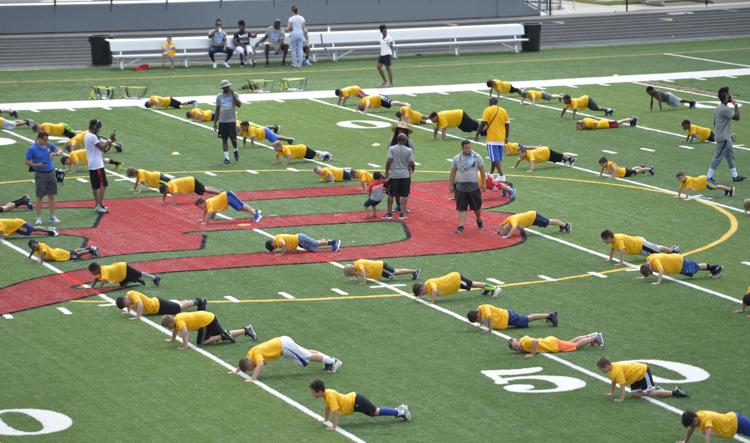 MELVIN GORDON FOOTBALL CAMP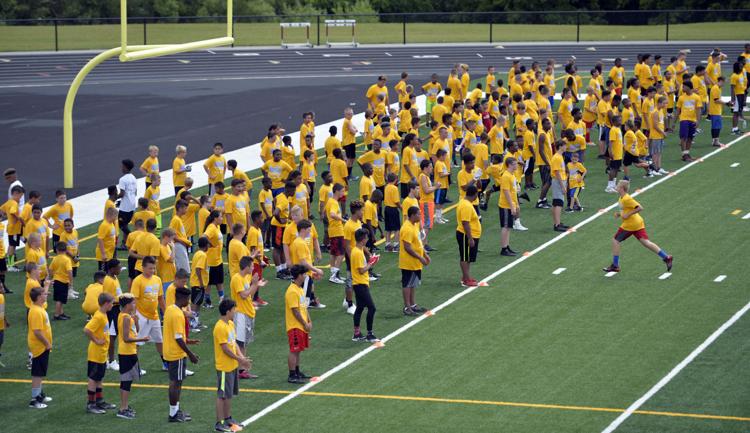 MELVIN GORDON FOOTBALL CAMP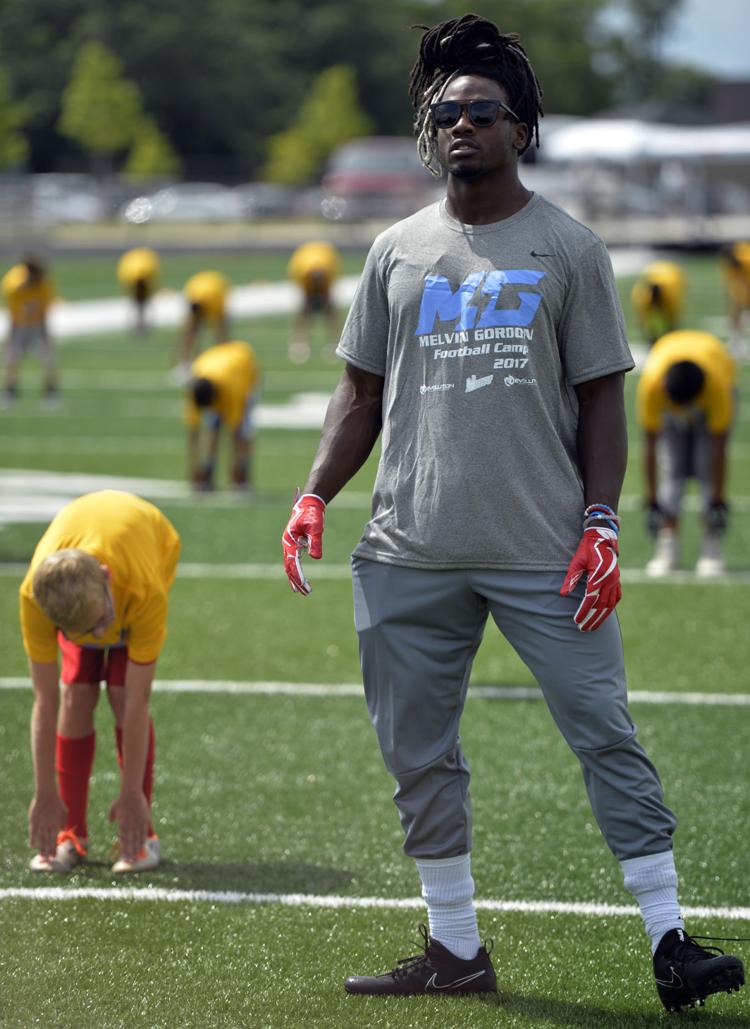 MELVIN GORDON FOOTBALL CAMP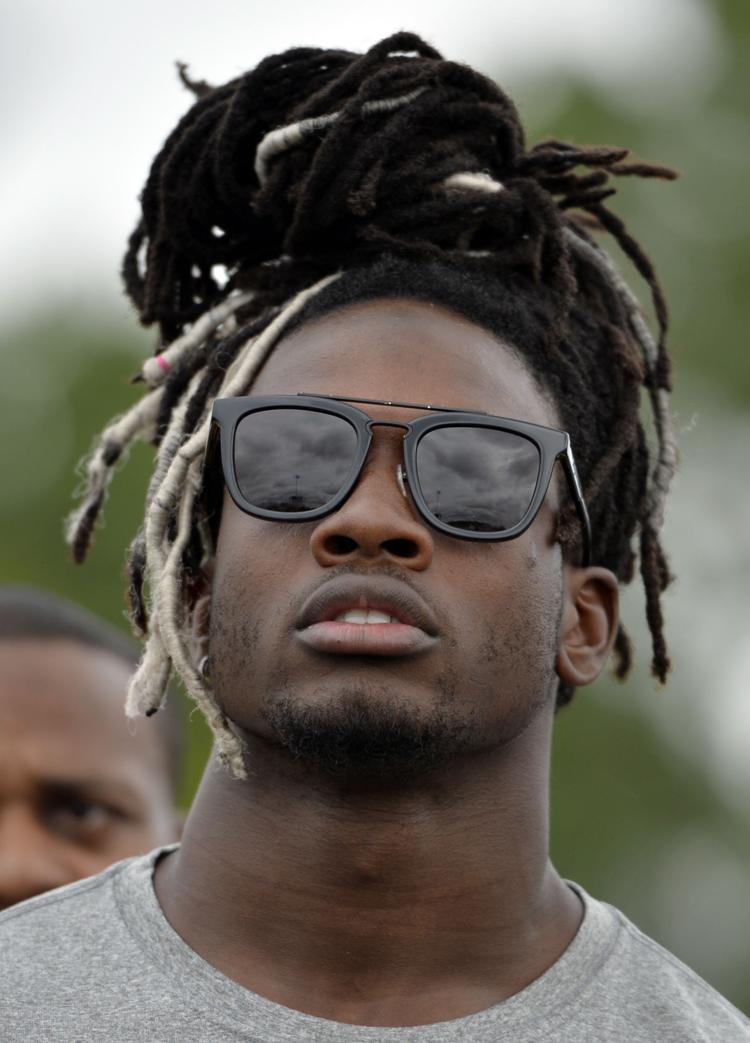 MELVIN GORDON FOOTBALL CAMP

MELVIN GORDON FOOTBALL CAMP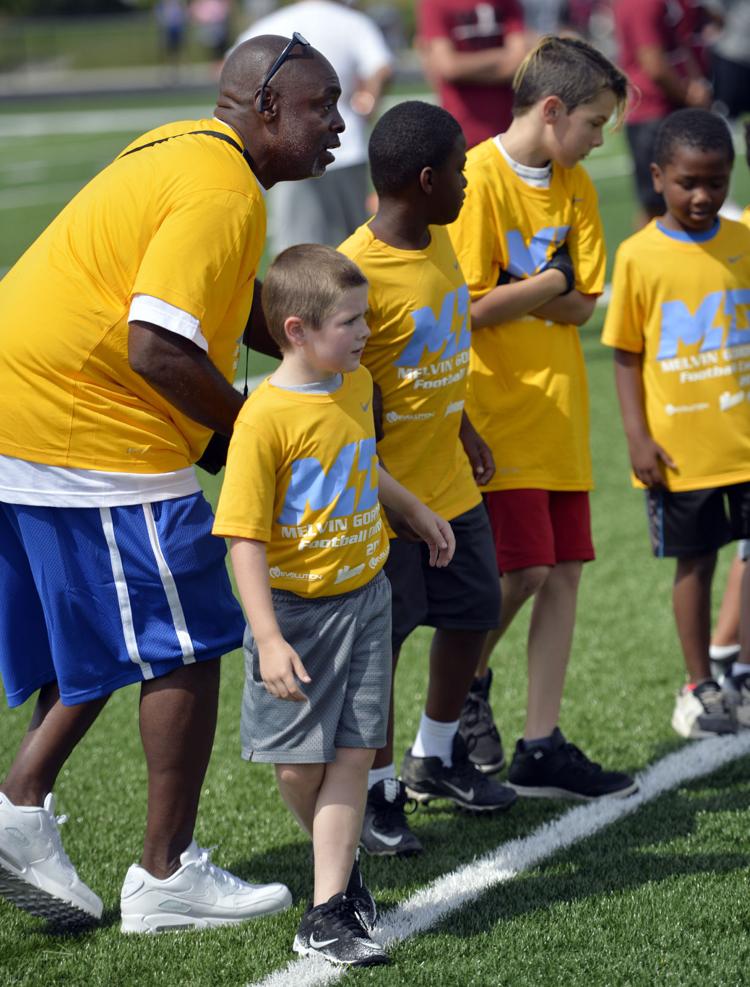 MELVIN GORDON FOOTBALL CAMP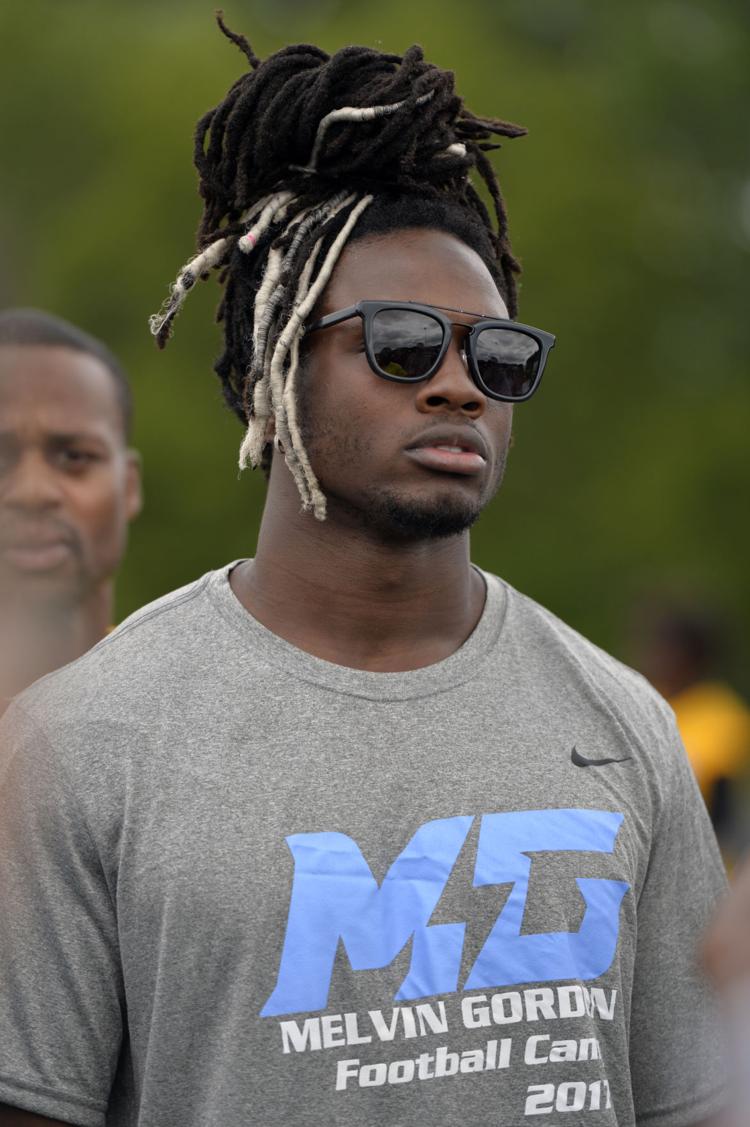 MELVIN GORDON FOOTBALL CAMP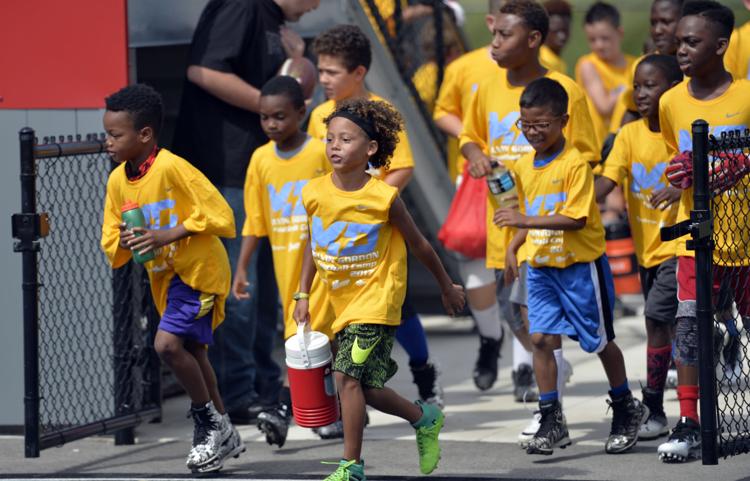 MELVIN GORDON FOOTBALL CAMP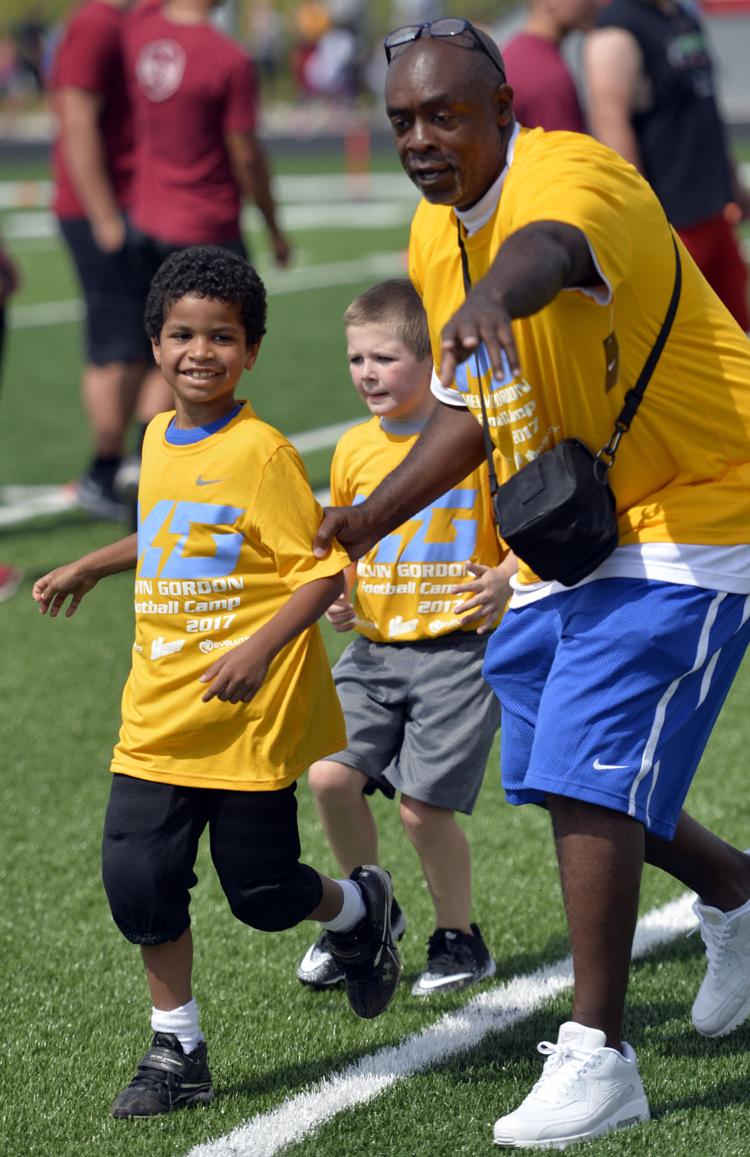 MELVIN GORDON FOOTBALL CAMP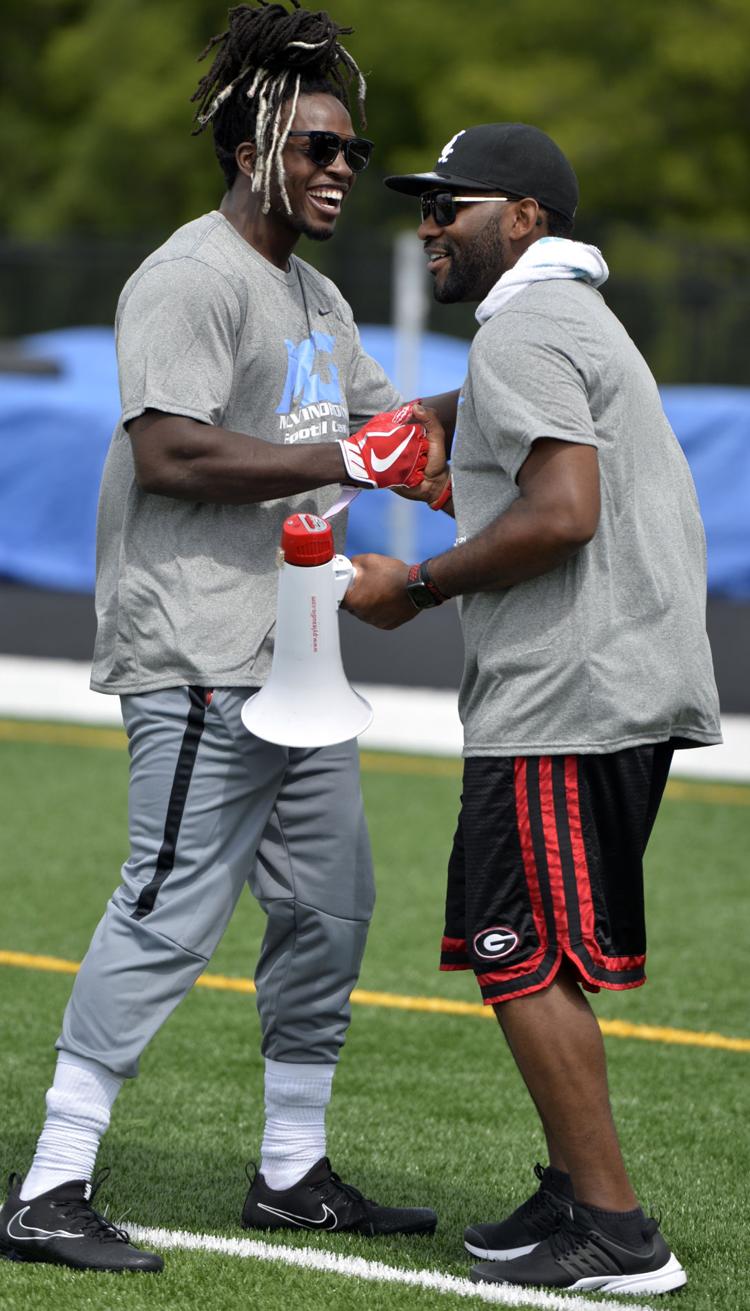 MELVIN GORDON FOOTBALL CAMP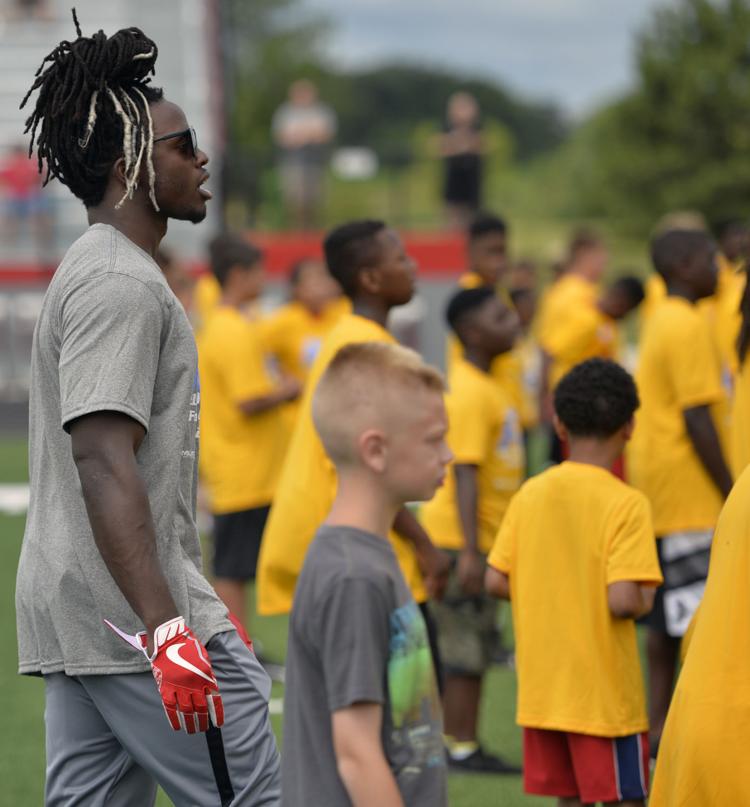 MELVIN GORDON FOOTBALL CAMP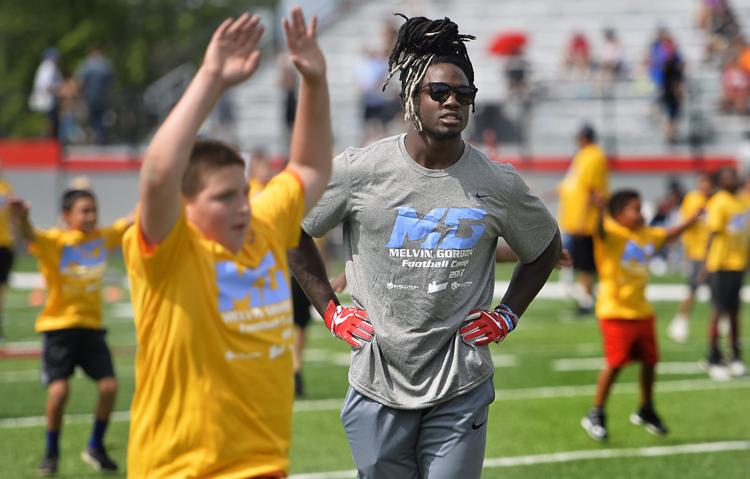 MELVIN GORDON FOOTBALL CAMP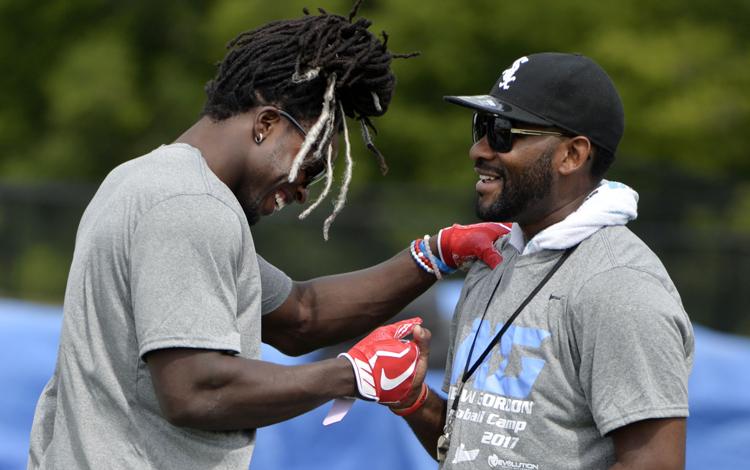 Behind the Lens - Sean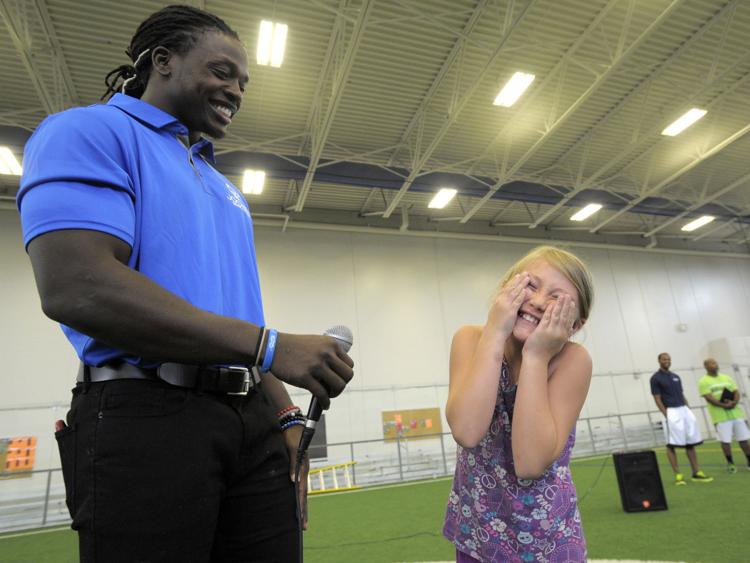 KINGFISH ROCKFORD MELVIN GORDON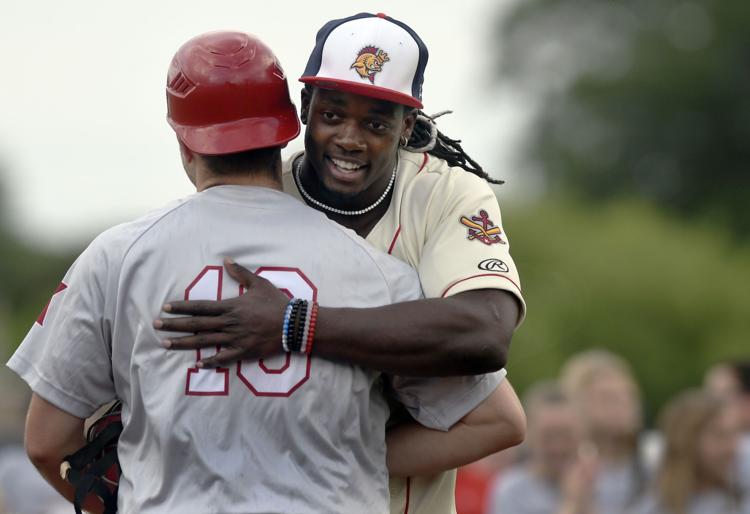 KINGFISH ROCKFORD MELVIN GORDON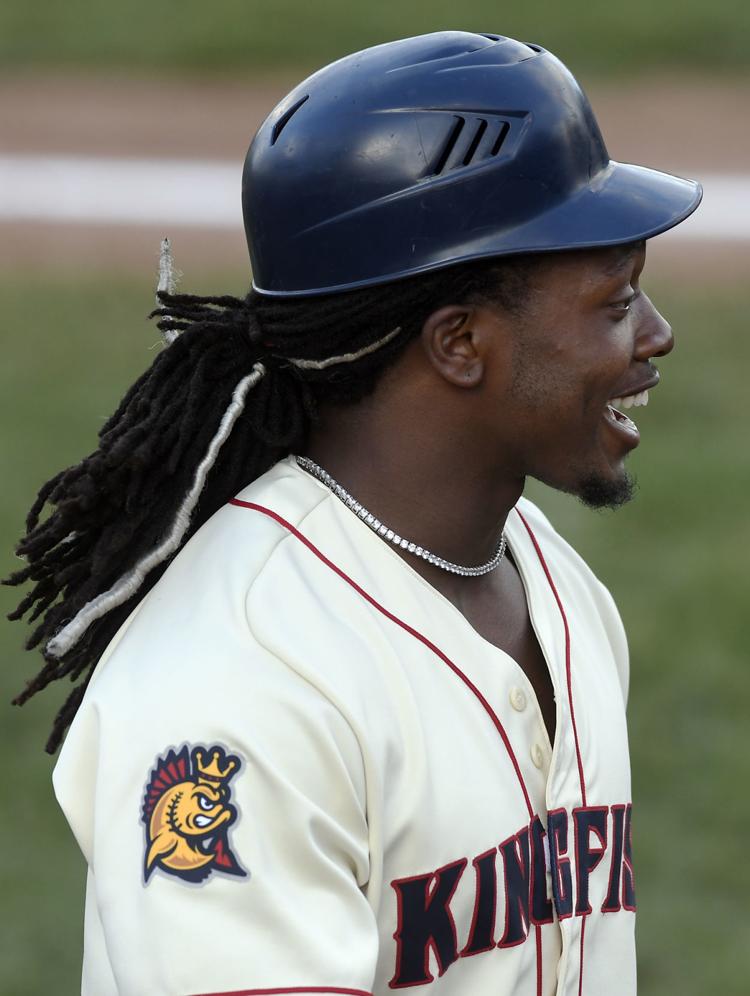 MELVIN GORDON AT BOYS AND GIRLS CLUB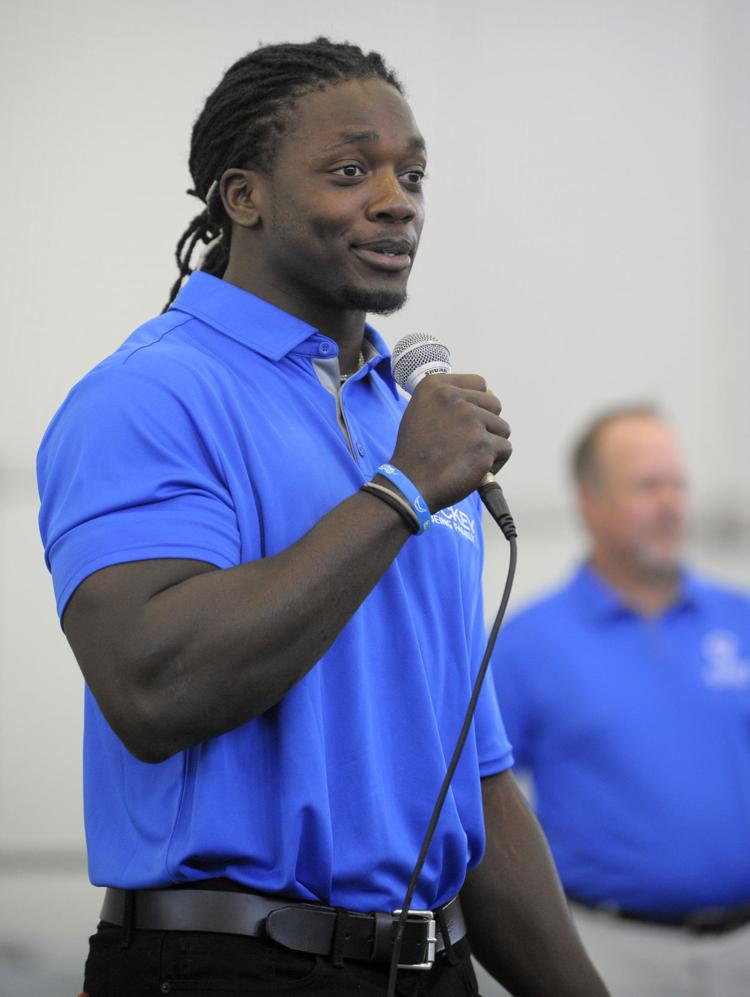 MELVIN GORDON AT BOYS AND GIRLS CLUB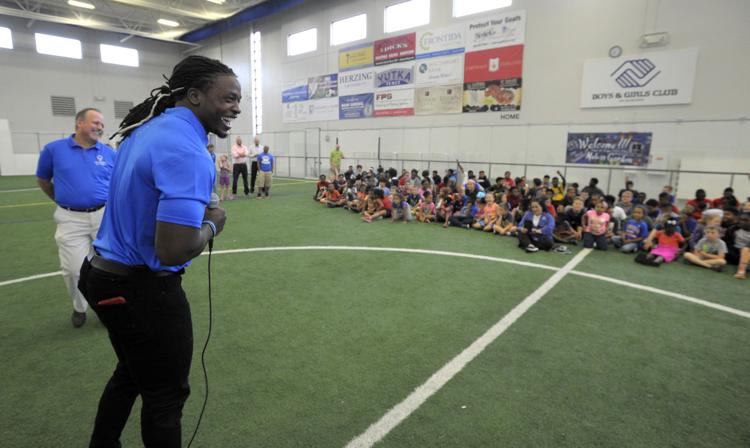 MELVIN GORDON AT BOYS AND GIRLS CLUB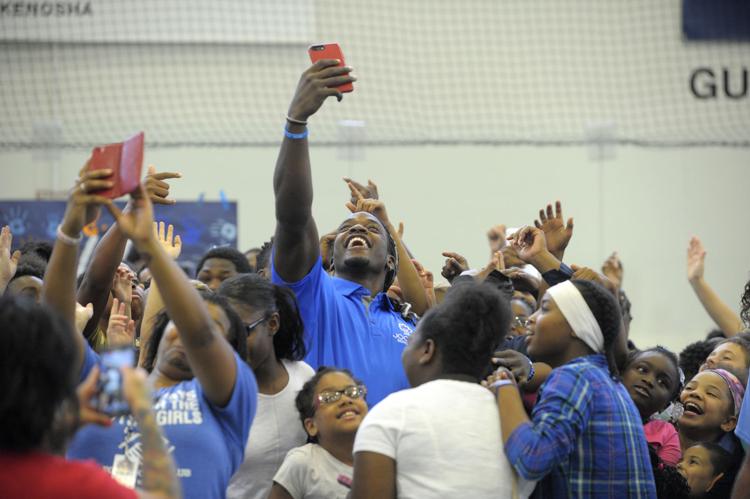 MELVIN GORDON AT BOYS AND GIRLS CLUB