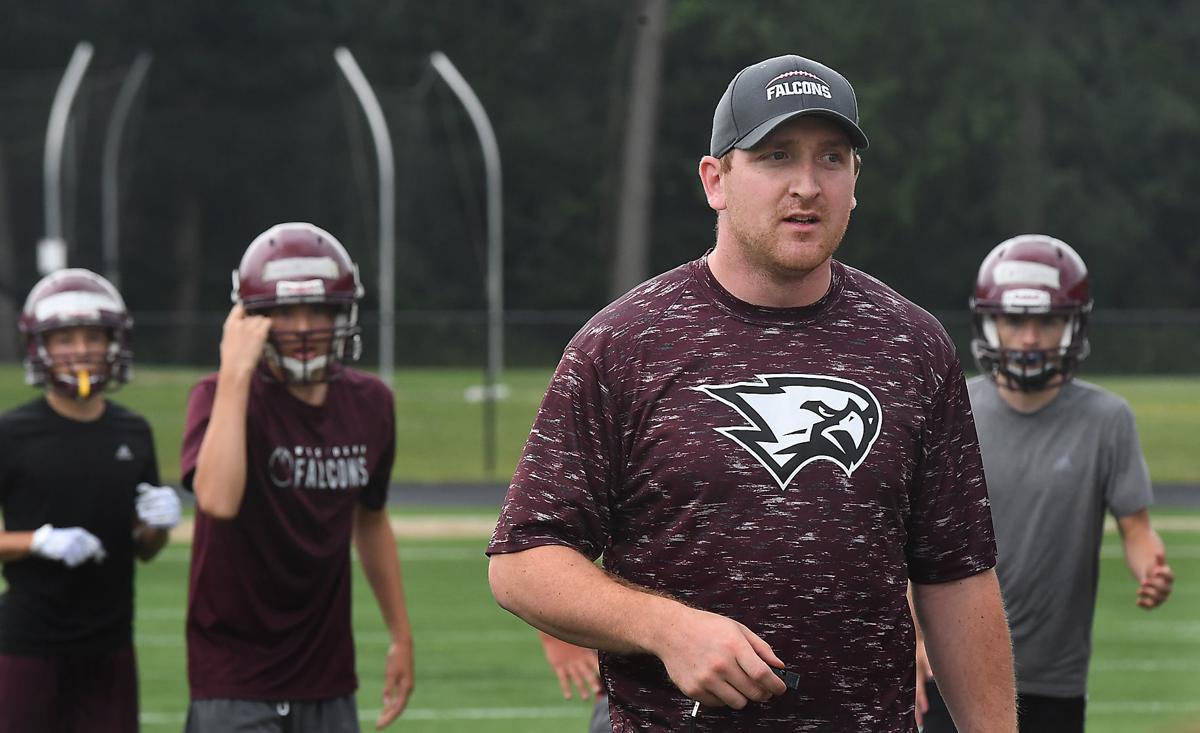 Tyson Mengel was just 27 years old when he landed his first head coaching job with the Central football program.
And seven years later, he looks back with pride on what has been accomplished.
But now it's time to do something else.
Mengel submitted his resignation last week, citing a desire to spend more time with his family as the main reason.
"It's come down to family," he said. "For those months (during the season), I don't get to see my kids and my wife, and it's difficult. Now that we have two children, one being 3 and one being 4 months old, I'm realizing how fast things are going, and I'm missing quite a bit. I need to be there."
In a letter sent to parents of the program's players, Central athletic director Jon Lindh thanked Mengel for his service.
"We would like to thank (Mengel) for all of his accomplishments and look forward to him being a fixture at (Central) for many more years," the letter stated.
The vacant position was posted online this week, and according to the letter, the school hopes to have a new coach in place before winter break next month.
Mengel, who played collegiately at Carthage from 2003-07, is thankful for the chance to lead the program.
"I was pretty young when I got the head coaching job," he said. "To be given that opportunity was a lifelong dream. I've been (involved with) football since I was 8, 9 years old.
"When you get done playing and go into education, it's just a natural fit to coach. Seven years ago, the opportunity came up to interview, and Jon Lindh hired me and took a chance on someone with no head coaching or even coordinating experience."
Mengel said the top goal from the moment he was hired didn't necessarily revolve around the on-the-field product, but instead the focus was about the kind of players he and his staff were producing off it.
And that mission was reached, he said.
"We wanted to focus in on character and academics, and we've done that," he said. "We wanted these guys to not just be athletes, but student-athletes. I am proud of that."
While the on-field success didn't always come for the Falcons the past seven years, the overall experience the players had goes beyond that, Mengel said.
"The score against whomever as a junior, nobody remembers that," he said. "It's the (other memories) that move you. I believe my guys have had numerous opportunities to do that.
"... The feedback that you get once these guys mature a little bit more outside of high school, they always reach out and thank you. It explains that win-loss record means nothing."
Lindh echoed those sentiments in the letter.
"Coach Mengel's teams consistently performed well in the classroom," the letter stated. "During his tenure, the grade point average of the football program continually increased each and every year.
"Additionally, the program spearheaded an abundance of community-service initiatives. The results of these initiatives have positively impacted many individuals and will continue to impact our school and community for many years into the future."
The Westosha Falcon Youth Football Program also was developed by Mengel and continues to flourish, Lindh said.
"Unlike many other youth programs around the country, (it) is increasing in participation numbers," he said. "The program has been a model for other programs on how to develop young athletes with integrity and class."
Mengel wouldn't discount a return to coaching down the road when the time is right both personally and with his family.
In the meantime, he plans to continue teaching social studies at Central, and likely becoming involved with youth sports as his children grow up.
Mengel said he's also just four classes shy of his master's degree in administration, which he plans to pursue with the hope of finishing in the next year.
"I'll keep busy, but the demand of high school sports right now just doesn't fit," he said.
In the classroom, Mengel enjoys what he does every day.
"I love the school, the staff, the kids," he said. "It's something I don't want to leave. I'm happy to go to work every day, which is good."