The St. Joseph football team has played about as well as could be expected through four weeks.
The Lancers improved to 4-0 overall and 2-0 in the Metro Classic Conference with Friday night's 34-15 win at Whitefish Bay Dominican.
It's the Lancers' first 4-0 start since 2003, when they reached 12-0 before losing to Poynette in a WIAA Division-5 state semifinal, and the numbers have been impressive. St. Joseph has outscored its opponents 164-37.
Needless to say, it's been a happy return to the sidelines for St. Joseph head coach Matt Rizzo, the former Bradford head coach who took last season off before returning to lead the Lancers.
"It's a good feeling, man," Rizzo said. "The kids just keep on responding. I'm just so proud of them."
Now comes a colossal game, which is appropriate considering it's St. Joseph's homecoming.
On Saturday at 1 p.m., the Lancers will battle Racine Lutheran at Ameche Field. Racine Lutheran, last year's WIAA Division-6 state runner-up, is also 4-0 overall and 2-0 in the Metro Classic after Thursday's 28-27 nail-biting win over Greendale Martin Luther at Horlick Field in Racine.
The Crusaders were ranked No. 2 in Division-6 in the latest WisSports.net state coaches poll, while the Lancers were ranked No. 8 in Division-6.
St. Joseph will host Martin Luther at Jaskwhich Stadium on Oct. 4 before closing the regular season against defending WIAA Division-4 state champion Racine St. Catherine's — still ranked No. 1 in Division-4 — at Horlick Field on Oct. 17.
Slowing down Wilmot senior quarterback Zack Watson has not been an easy task for the Panthers' first three opponents in 2019.
Through three games, Watson had piled up 405 rushing yards and four touchdowns and thrown for 310 yards and five scores.
Enter the always tough defensive squad in Waterford on Friday night.
While the Wolverines only had the legally allowed 11 players on the field at any given time, it may have seemed like more with the way they swarmed the nifty and athletic Watson from start to finish.
Watson rushed 17 times for just 34 yards, but did enjoy success through the air, as he completed 9-of-15 passes with one interception and 147 yards.
"It was a great job by (Waterford)," Wilmot coach Keiya Square said. "They put a couple more athletes on the field than what they've shown in the past. They bumped one of their (defensive) ends down to play inside and brought in another longer guy off the edge.
"They just did a really good job of staying in their lanes and making it tough for (Watson) to find any seams."
While Waterford took control early in its 47-14 win, it wasn't like the Panthers didn't have scoring opportunities.
Wilmot drove to the Waterford 33-yard line on its second drive, but stalled out, while a 7-yard punt at the start of the second quarter led to the Wolverines' third score of the half.
For the game, Wilmot was flagged 17 times for 67 yards, and as usually is the case, many of those came at just the wrong time, Square said.
"We'd get something going, and then we'd have a penalty," he said. "We were shooting ourselves in the foot. When you're playing a Waterford team that is well-coached, you just can't do those things."
His numbers may not jump off the page, but Bradford senior running back Will Darden is once again showing his versatility.
Lost for the season due to injury in the first quarter of Week 1 last year, Darden entered the Red Devils' Week 4 game against Indian Trail with 130 rushing yards, 98 receiving yards and two touchdowns.
Darden rushed for 18 yards and a touchdown and caught two passes for 28 yards against the Hawks on Friday night, but the modest numbers don't accurately portray everything he does for Bradford's offense.
"Will's got great hands," Bradford coach Troy Bowe said. "We can split him out. We've got to work on more things. We've got to probably get in that set and motion him out and see what kind of matchups we get.
"He's also a very good pass-blocker. Great on blitz pick-up and things like that."
BRADFORD VS ITA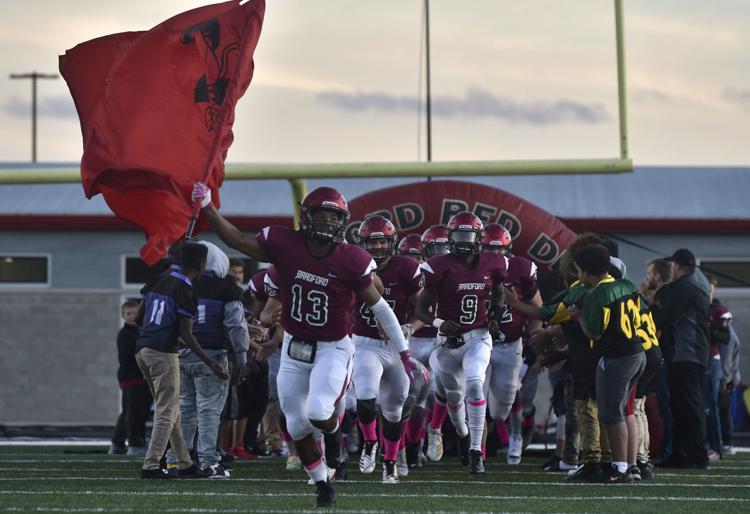 ShorelandLutheran2.jpg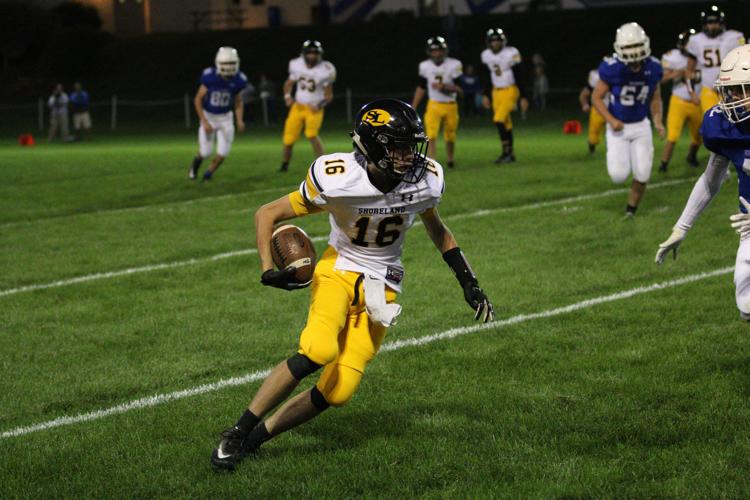 ShorelandLutheran1.jpg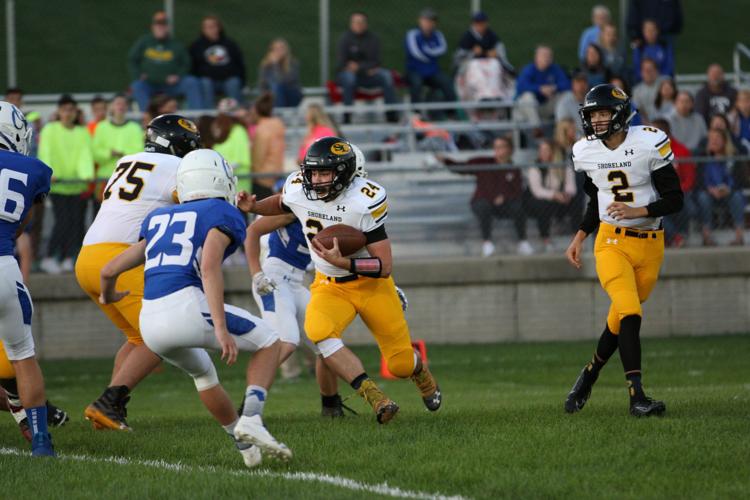 ShorelandLutheran4.jpg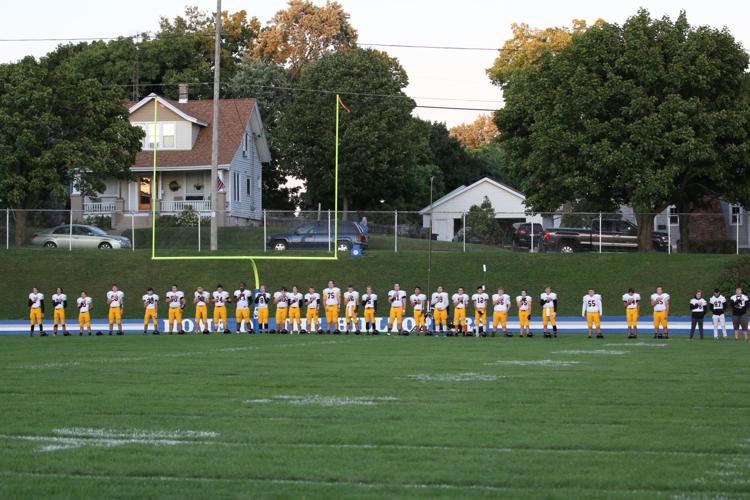 ShorelandLutheran3.jpg
BRADFORD VS ITA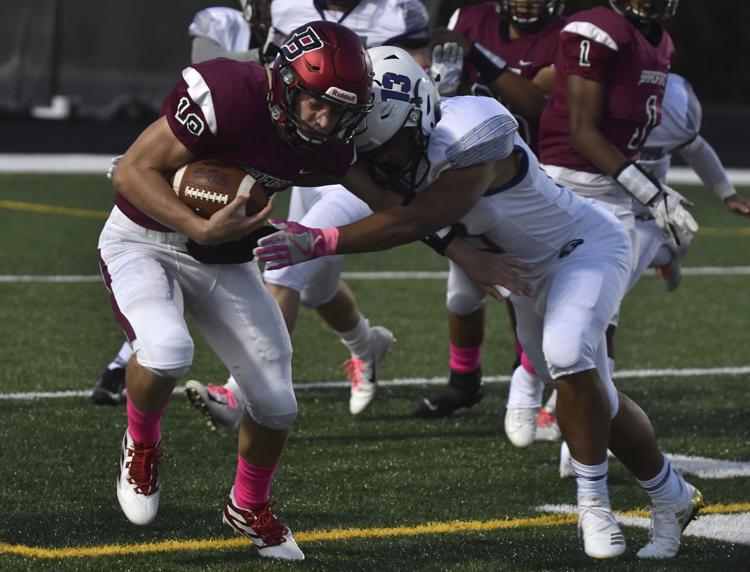 BRADFORD VS ITA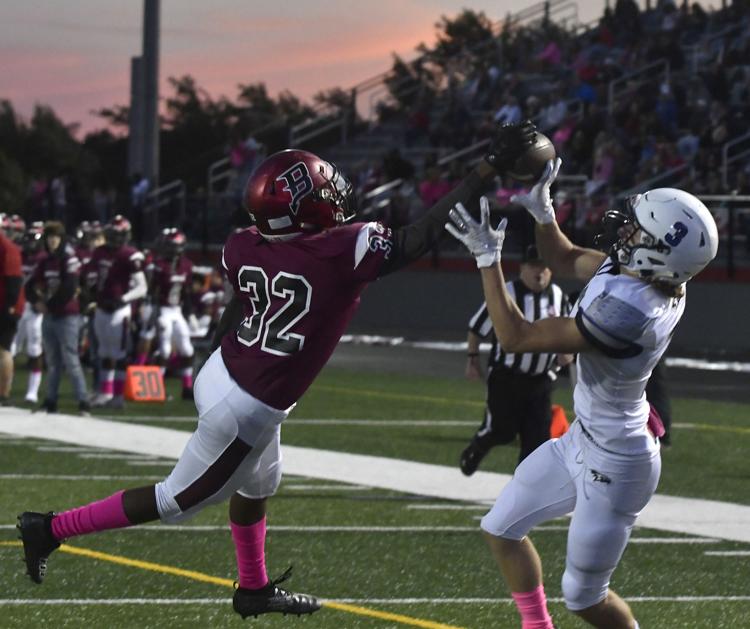 BRADFORD VS ITA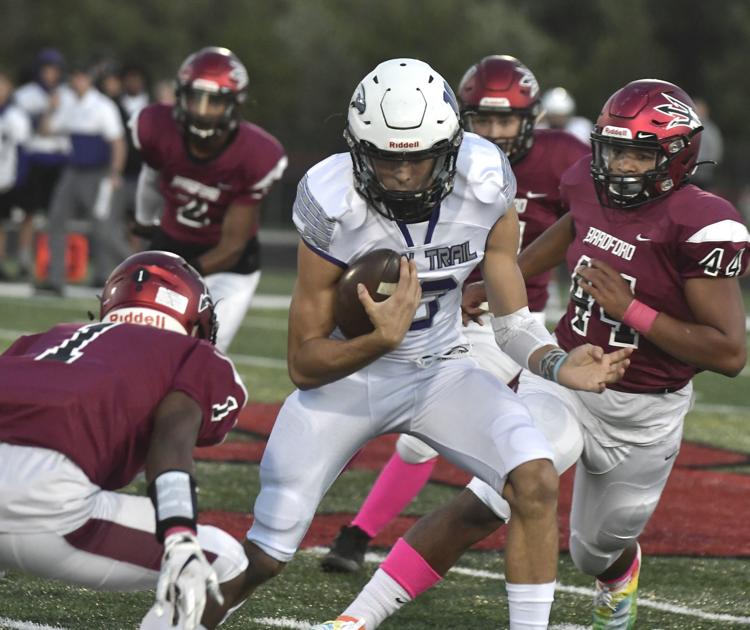 BRADFORD VS ITA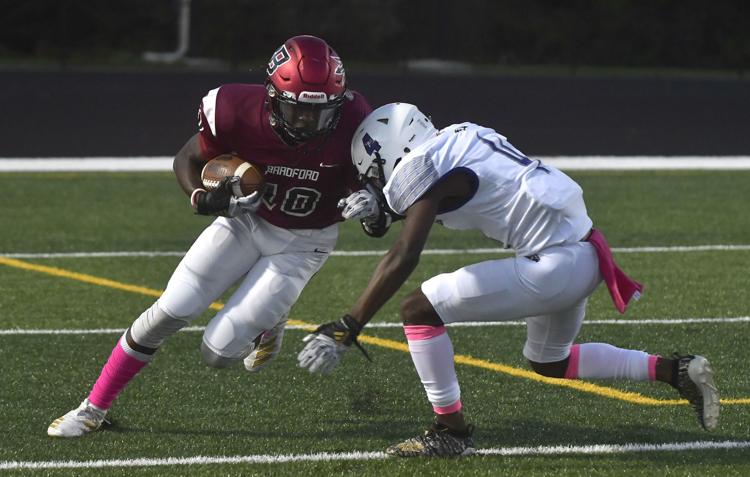 BRADFORD VS ITA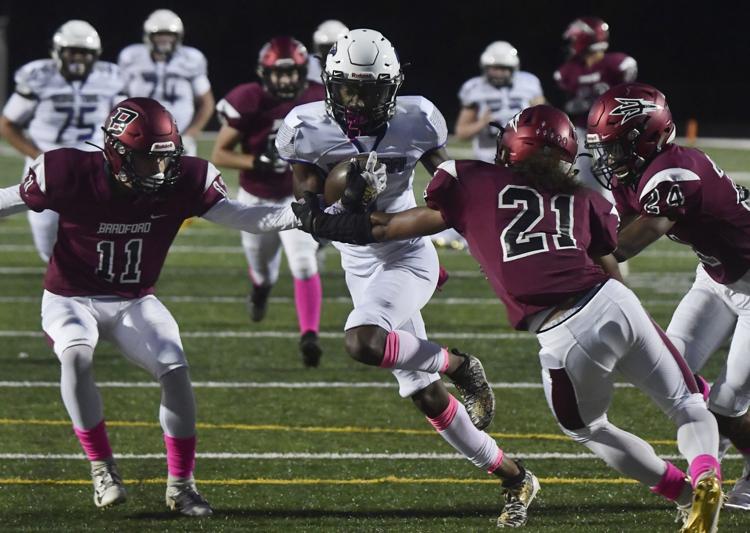 BRADFORD VS ITA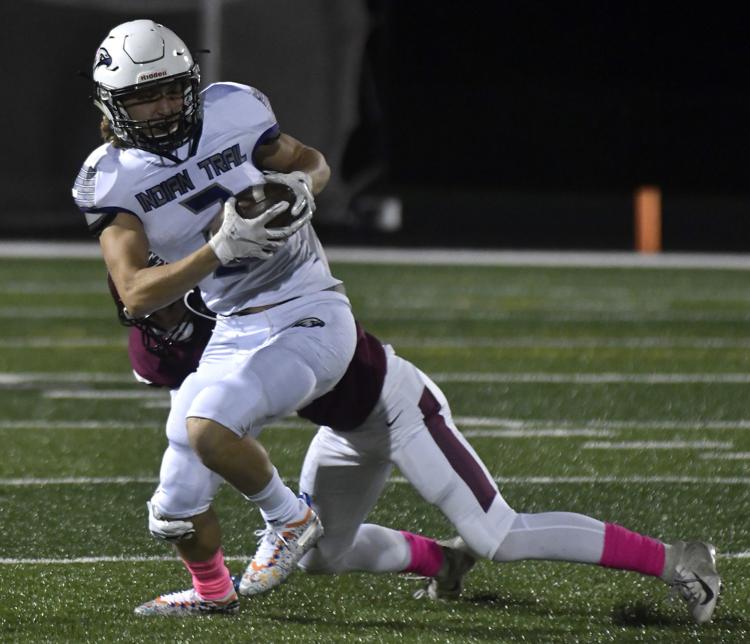 BRADFORD VS ITA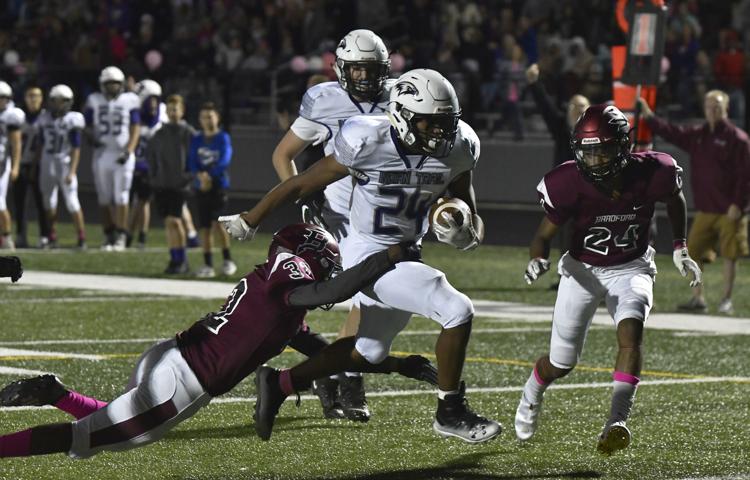 BRADFORD VS ITA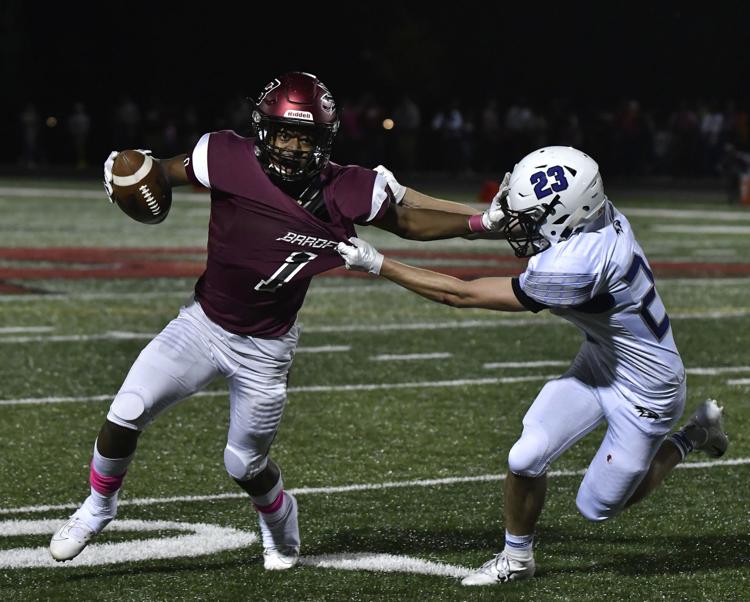 BRADFORD VS ITA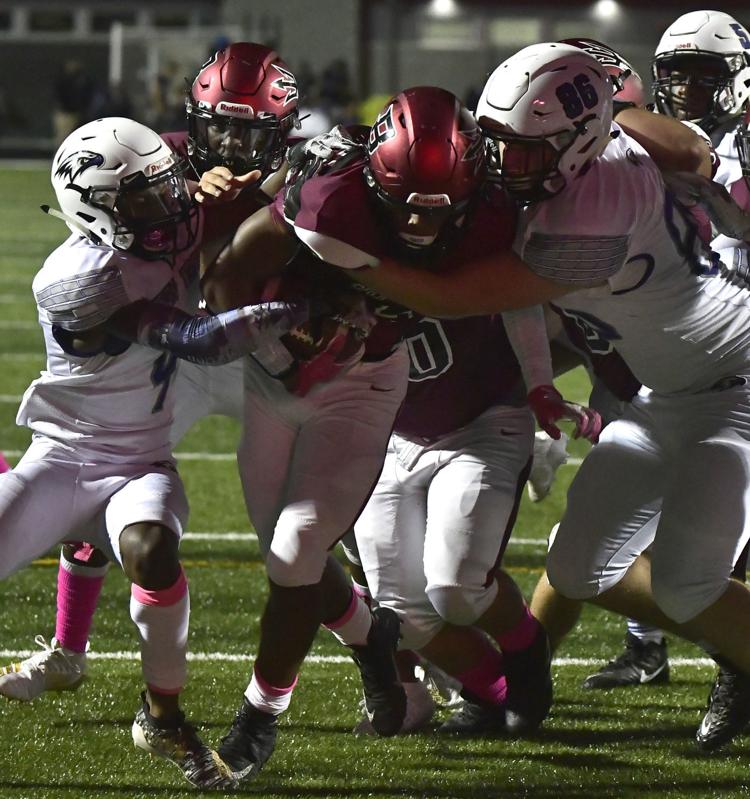 BRADFORD VS ITA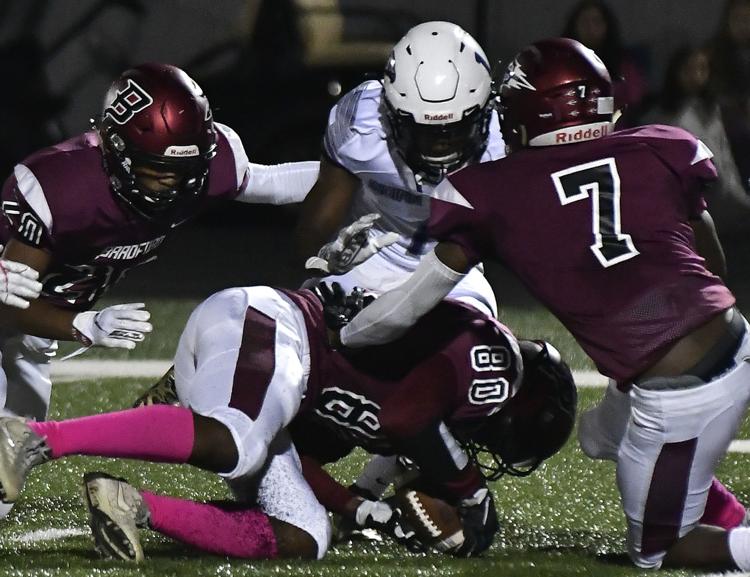 CLS FOOTBALL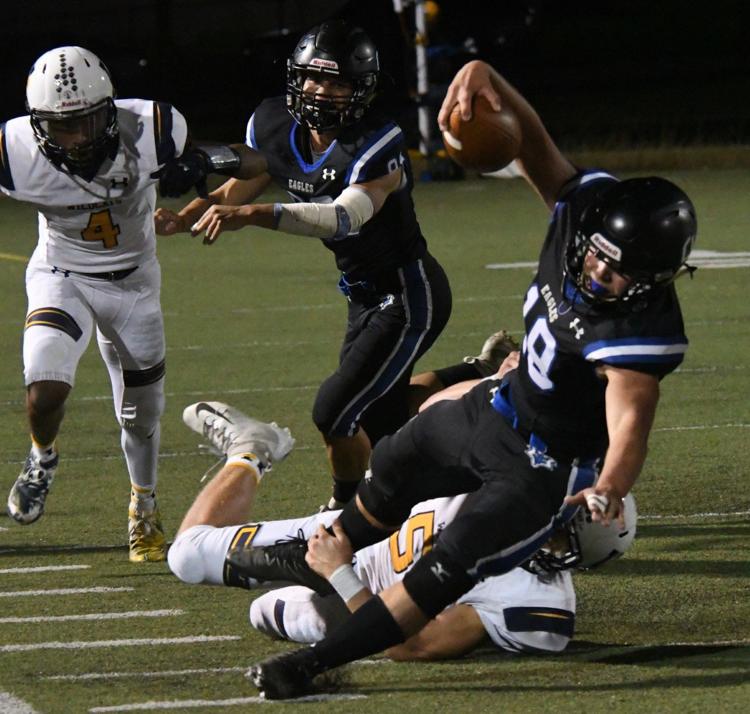 CLS TAKES THE FIELD