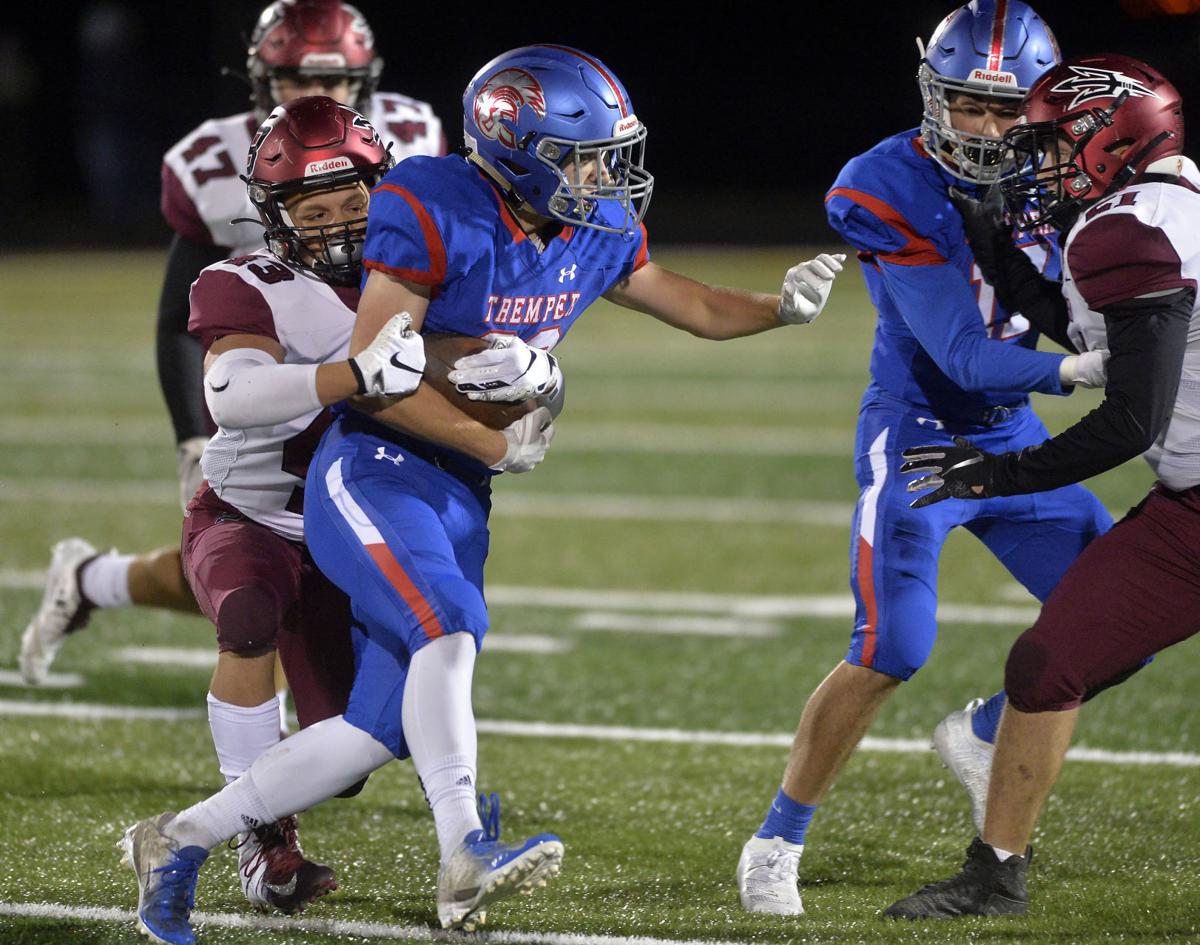 There was nothing pretty about Bradford's 6-0 overtime win over Tremper in a Southeast Conference game Friday night at Ameche Field that must've had those in attendance wondering if either offense was ever going to put points on the board.
But despite the ugliness of nine combined turnovers, 11 combined punts and no points in regulation, you had to give both defenses credit.
For the Red Devils, specifically, that's been the script this season.
More often than not, Bradford's defense has kept the team in games all season in spite of a sputtering offense that's averaging 8.5 points per game, has been shutout twice and hasn't eclipsed 14 points in any contest.
On Friday, Bradford intercepted three passes, recovered a fumble and held Tremper to just 2.6 yards per play in recording its second shutout of the season.
Bradford coach Troy Bowe has attributed much of his offense's struggles to youth, but the Red Devils aren't loaded with seniors on defense, either.
That has to excite Bowe, who spent over a decade coaching defense in South Carolina before taking the Bradford job.
"With a group that starts two seniors on defense (linebacker Ricky Calero and defensive back Sayge Terrell), we've got two shutouts," he said.
Indeed, there was a lot to like Friday about several Bradford defensive players who will be around for another season or more.
Junior linebacker Brock Lampe, who's followed up a fantastic sophomore year with another great season, had an interception. Junior defensive back Cade Lafond made several standout plays.
And along the line, junior Dan Rossman and sophomore Jordan Rudden were in the Trojans' backfield all night, as the Red Devils forced the Trojans into minus-17 yards rushing, including sacks.
Terrell, the leader of the defense, said the unit's mindset has become to score itself.
"At half, we were like, 'OK, defense, we need to score,'" Terrell said. "That way we can help our offense out and put less stress on them. If we can score and keep a shutout, then that's a win."
The Red Devils' defense never did get that score, but they were the reason that sophomore quarterback Nate Olson's 3-yard touchdown run on the first possession of overtime was enough for a win.
There's no doubt that Bradford's offense needs to mature next season and beyond to catch up with its defense. Bowe praised Olson's mental toughness Friday and expressed confidence that he, along with sophomore backup Paul Schroeder, will improve by leaps and bounds after this season.
But for a sophomore varsity starter like Olson, it's been nice this season to watch the guys on the other side of the ball.
"They did great," Olson said Friday. "Pitched a shutout, bunch of turnovers, great field position. Can't ask for much more from them. They did a great job."