Indian Trail football coach Paul Hoffman keeps a laminated play sheet attached to his belt.
When asked how deep he had to dig into those plays against Bradford's stout defense Friday night in a come-from-behind 25-14 Southeast Conference win at Bradford Stadium, Hoffman pulled the sheet up and gave it a study.
Apparently, it took just about everything to combat the Red Devils' defense.
"We had to dig deep in the old call sheet," Hoffman said. "Normally, I get to it, and we only call about two or three sets."
It took a lot more than that against Bradford and head coach Troy Bowe, who honed his style coaching 10-plus seasons as a defensive assistant in South Carolina.
"I can count on here, one, two three, four, five (sets)," Hoffman said. "... I mean, I got into a sixth there. I had to. Troy and his staff do a great job defensively. They always do. (Bradford) week is always a pain for me, just because he's tough to prepare for. He's pretty diverse in what he does, and they're solid and they're sound.
"You're never quite sure exactly what you're going to get until you get there."
Indeed, Bradford showed a multitude of sets Friday night.
Junior linebacker Brock Lampe and senior defensive back Sayge Terrell are the centerpieces in everything Bradford does on defense. But just about everyone else Friday was shuffled in and out often, with the Red Devils making almost hockey-like line changes on defense to combat the Hawks.
"That was part of the gameplan," Bowe said. "We had two packages designed based on what they did, so we played two different packages tonight. For the most part, it worked."
Bradford held Indian Trail to 248 total yards on 67 plays, an average of just 3.7 yards per play.
With Terrell and others locking down Indian Trail's receivers and the Hawks unable to generate much with a conventional ground game, it took a somewhat unexpected source to keep the Hawks moving.
Known more for his strong arm than his legs, Indian Trail junior quarterback Argjent Ismaili gained a team-high 60 rushing yards on 17 carries, with 25 of those coming on the Hawks' go-ahead touchdown drive in the fourth quarter.
Out of the pistol formation, Ismaili took off several times on what appeared to be designed runs against a Bradford secondary that shut things down on the outside.
"I saw the secondary was backing up a lot," Ismaili said. "I saw a hole in the defense, the line spread out, and I just took it."
It was reminiscent of Ismaili's predecessor, Alex Jarvis, a run-first quarterback who was Indian Trail's main ground threat the last two seasons.
When asked if Ismaili reminded him of Jarvis on Friday, Hoffman laughed.
"'Jarvo' would've popped a couple of those," he said.
But Hoffman will take the rushing yards from Ismaili if he needs them.
"Hey, just get positive yards, man," Hoffman said.
And it was a passing play that was arguably the biggest of the game.
Trailing 14-12 in the fourth quarter and facing third-and-9 from his own 35-yard line, Ismaili found senior Amariyon Lynch-Gordon open underneath. With no defenders around him, Lynch-Gordon scampered for 23 yards, and the Hawks were in the end zone eight plays later.
Bowe called that "the play of the game."
"We didn't check out of something I probably should've got us out of," he said.
High School Football images of Week 4
BRADFORD VS ITA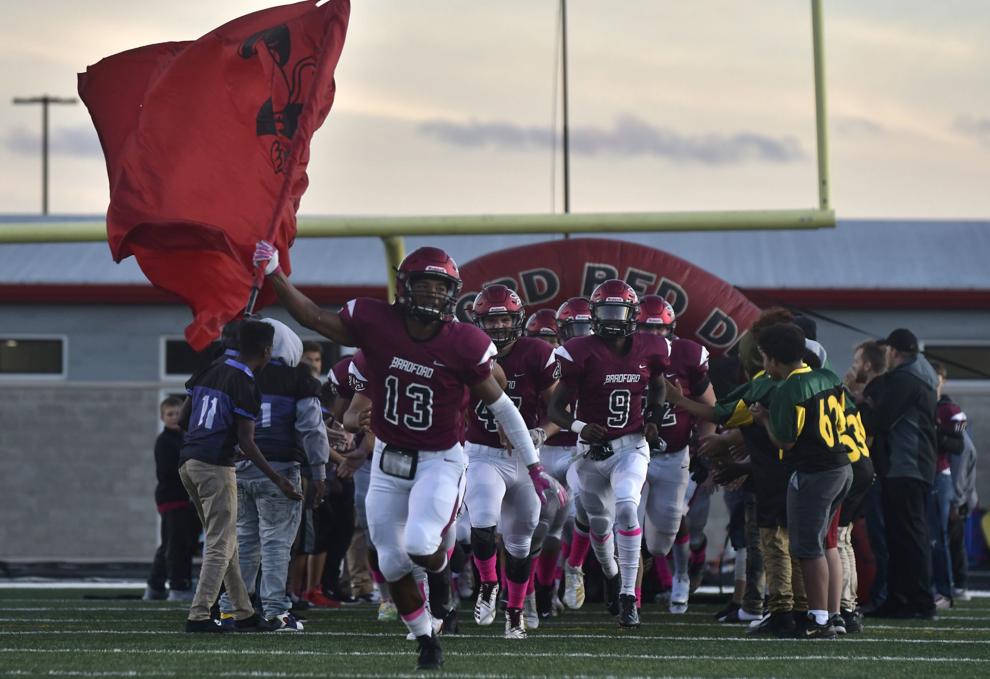 ShorelandLutheran2.jpg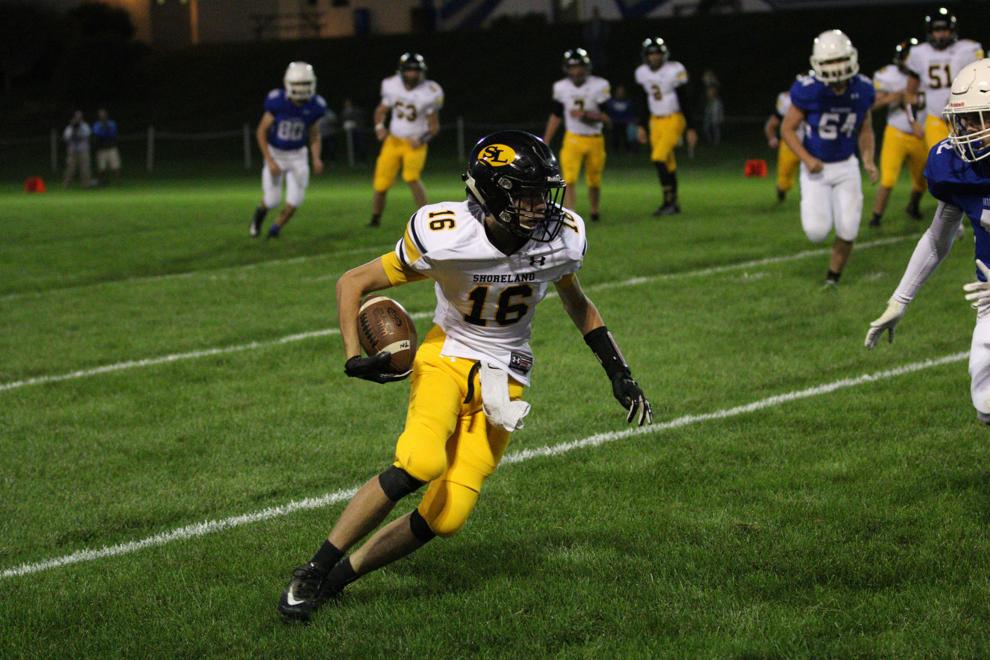 ShorelandLutheran1.jpg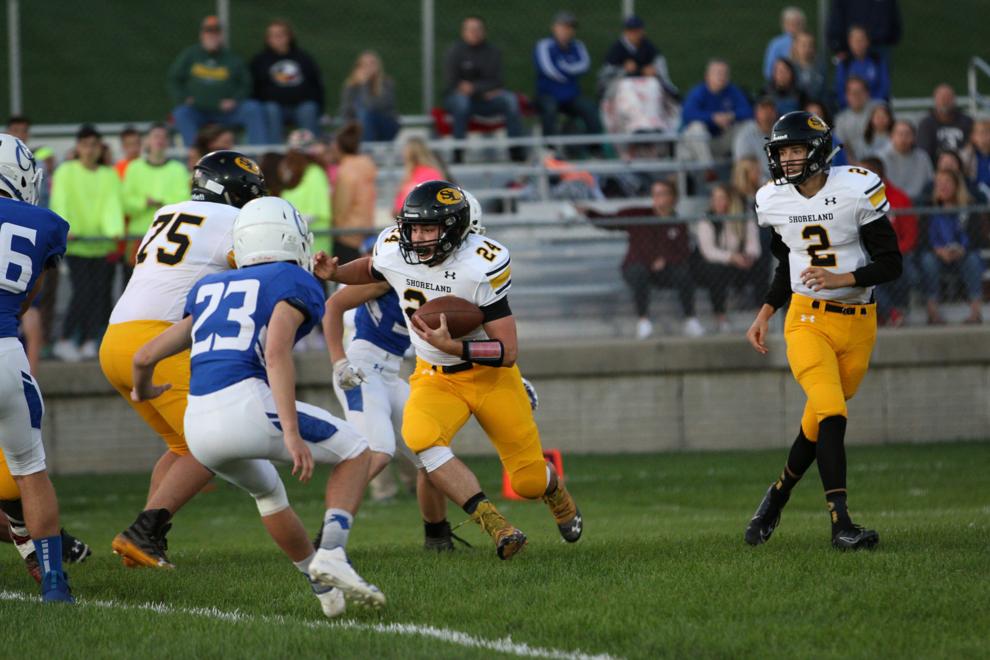 ShorelandLutheran4.jpg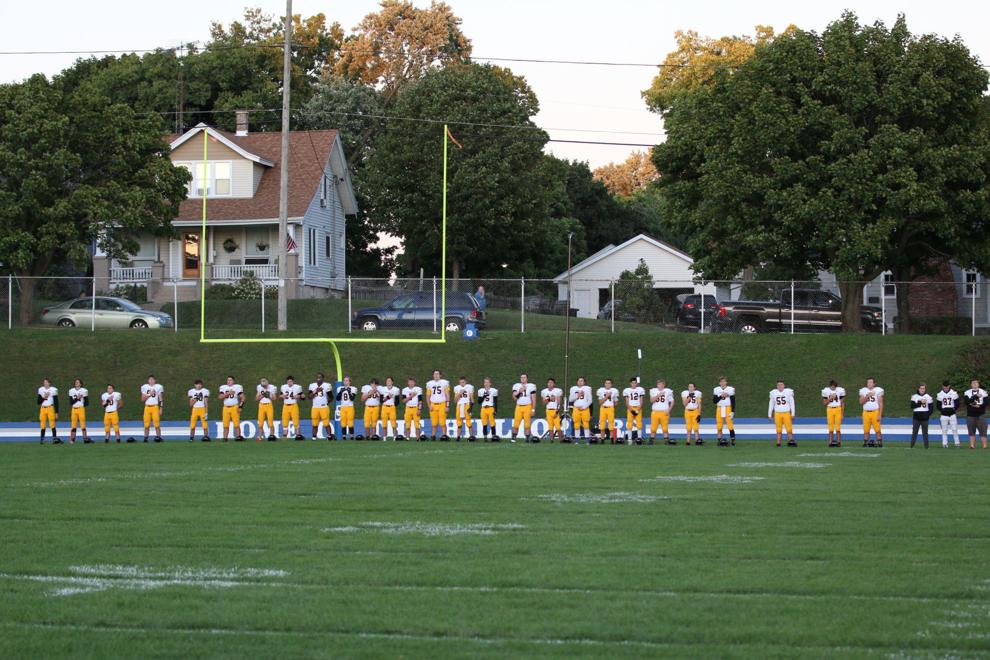 ShorelandLutheran3.jpg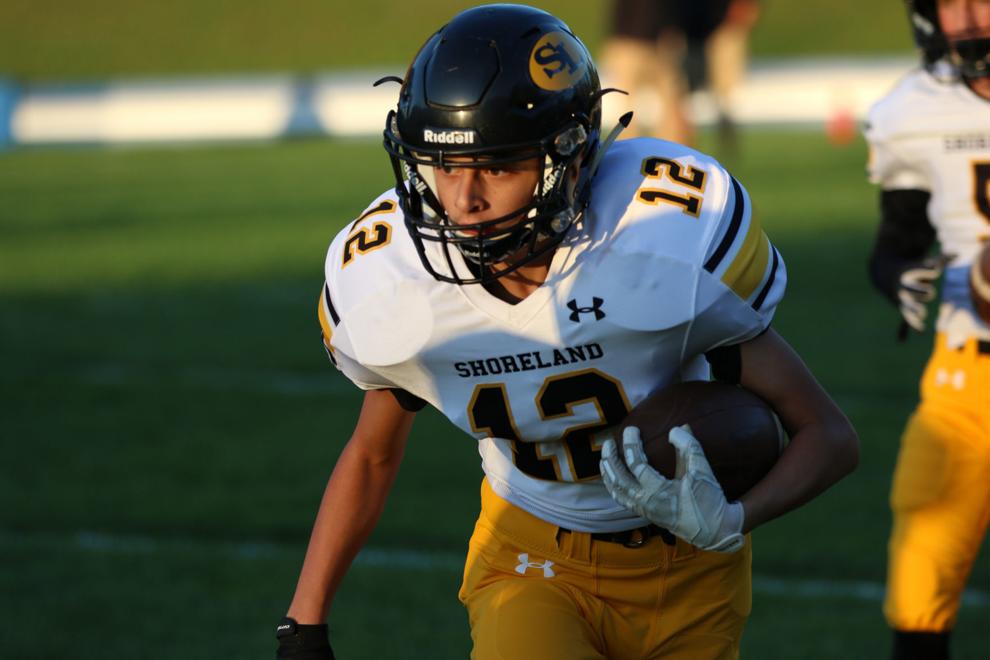 BRADFORD VS ITA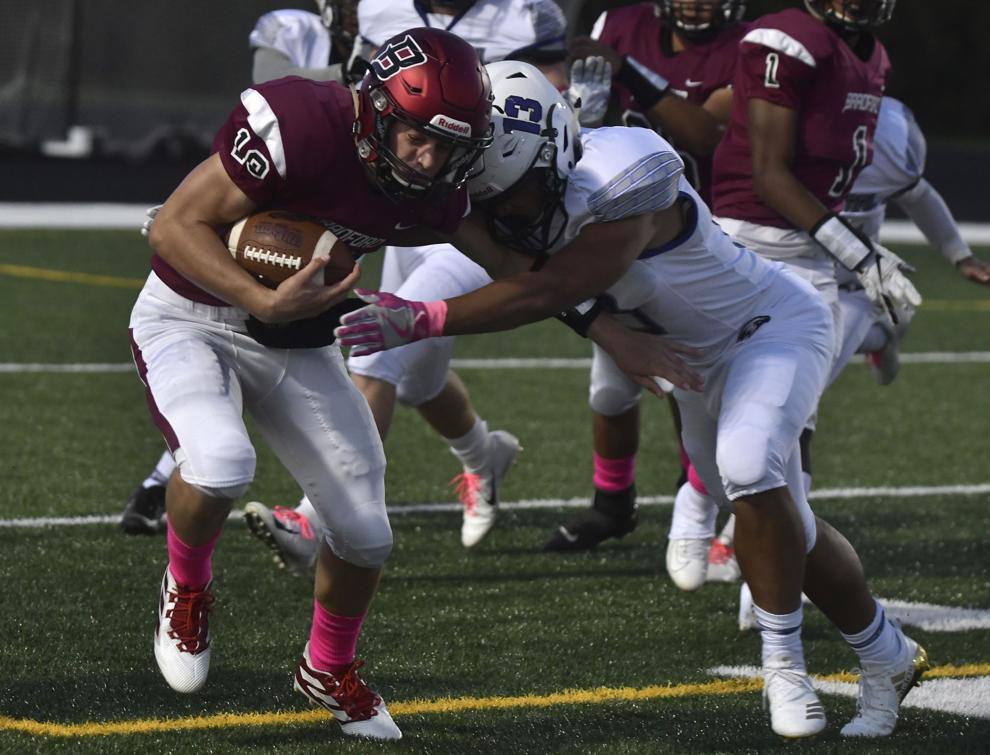 BRADFORD VS ITA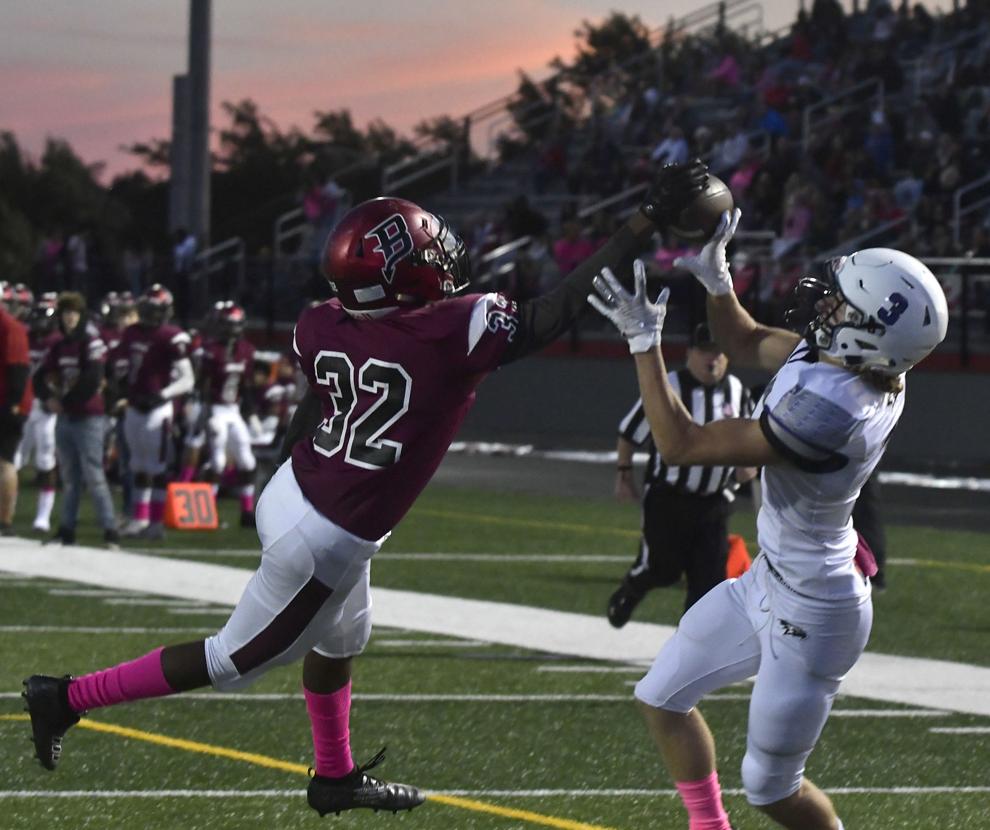 BRADFORD VS ITA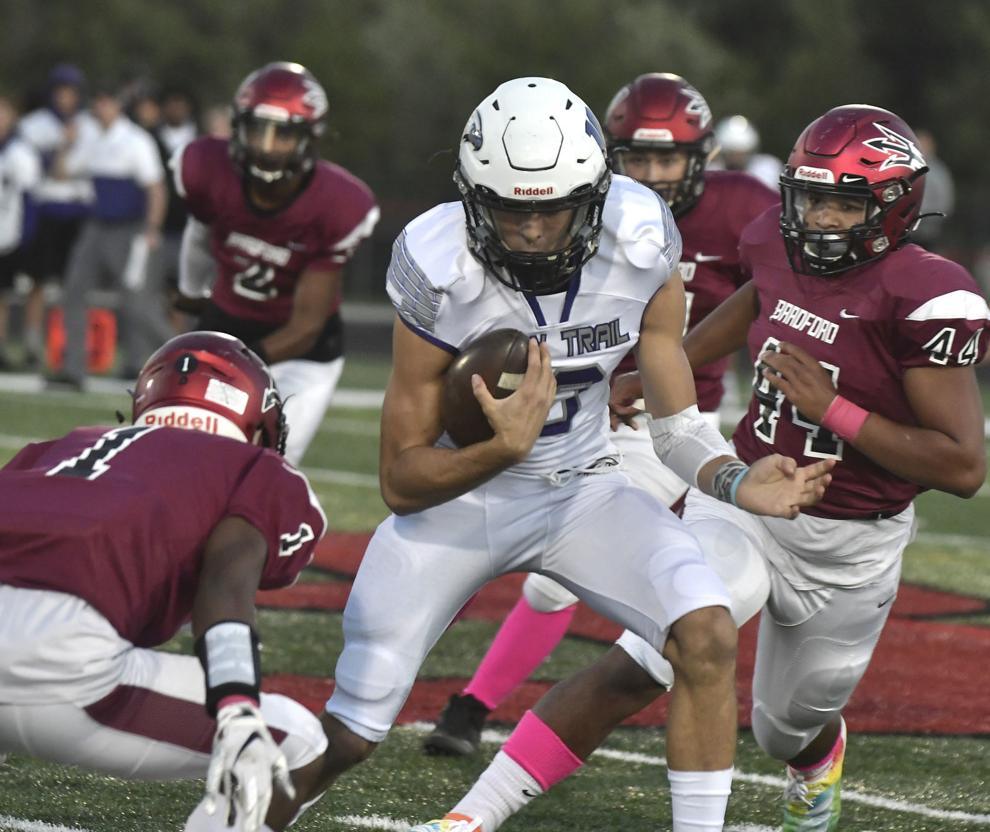 BRADFORD VS ITA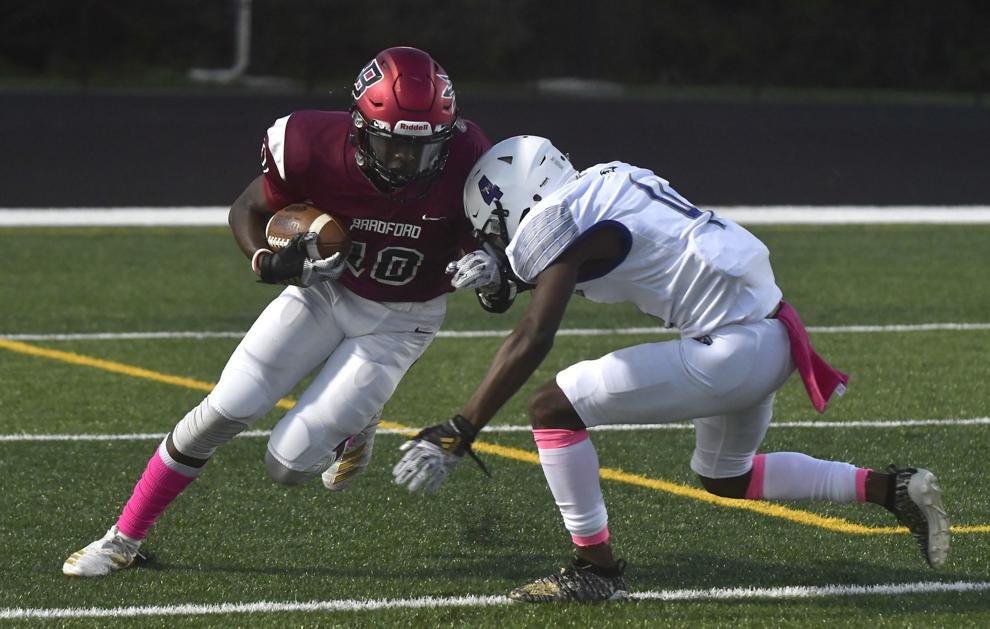 BRADFORD VS ITA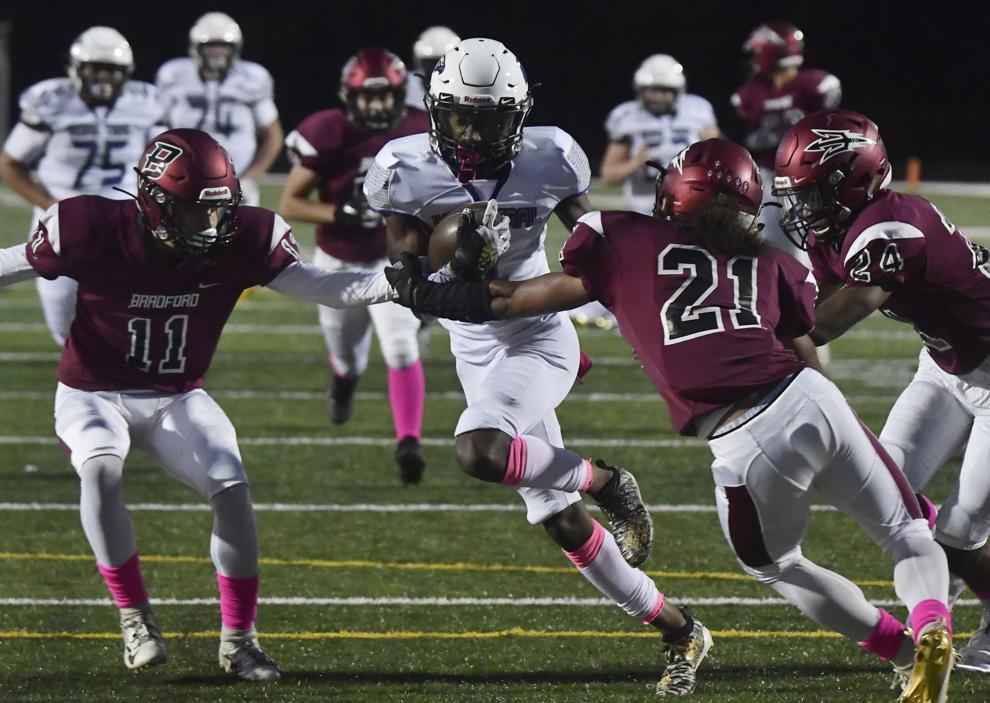 BRADFORD VS ITA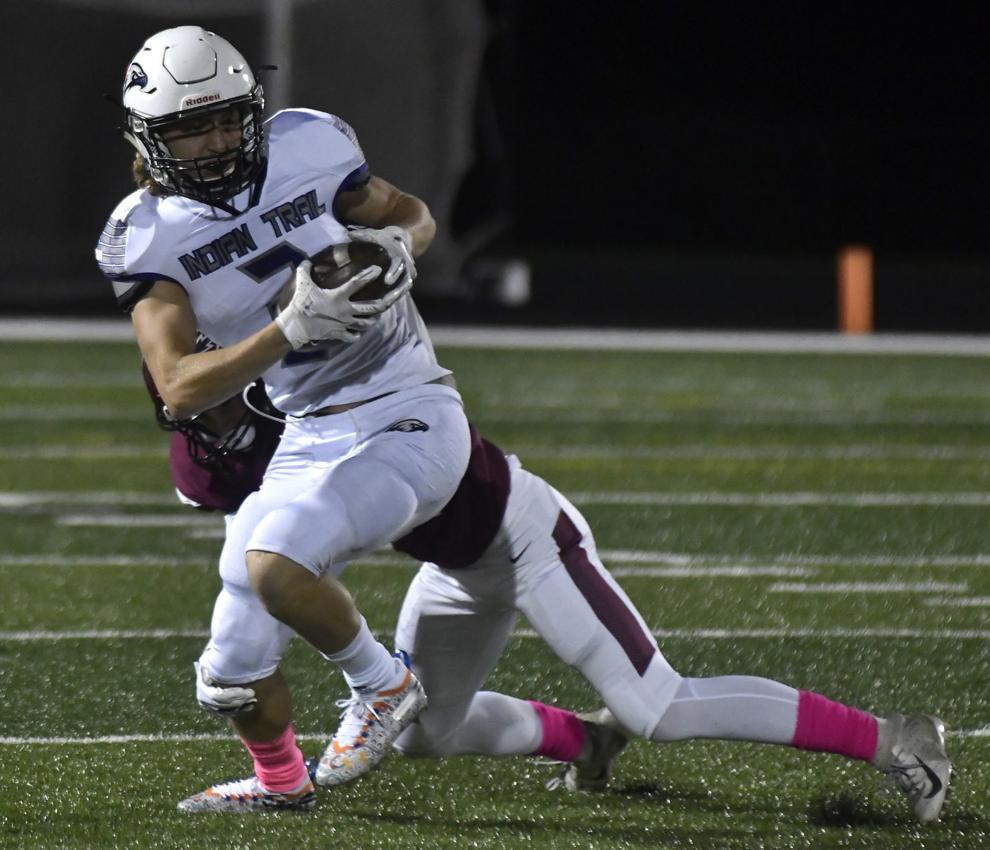 BRADFORD VS ITA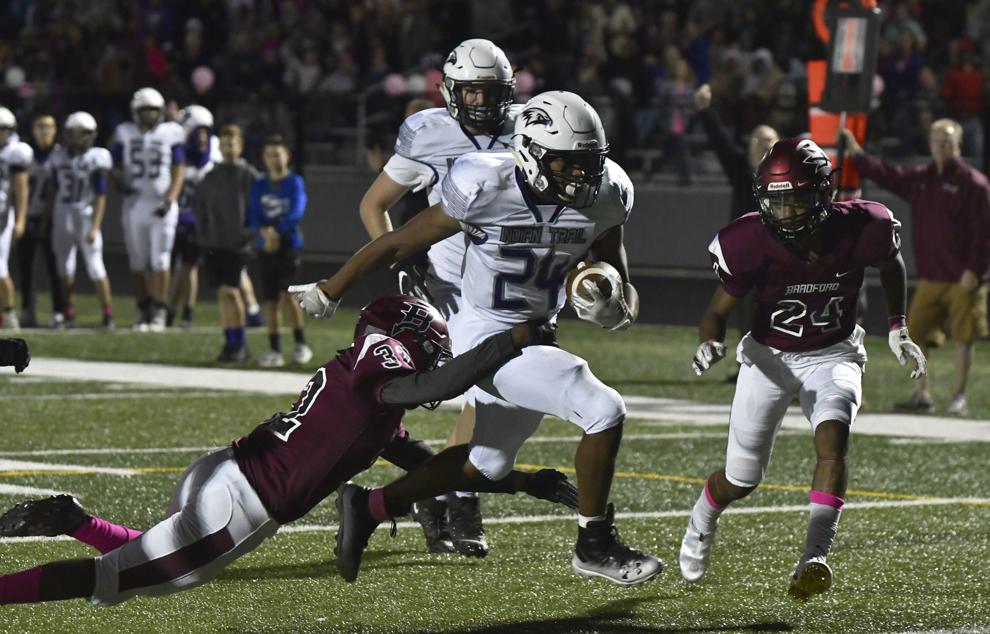 BRADFORD VS ITA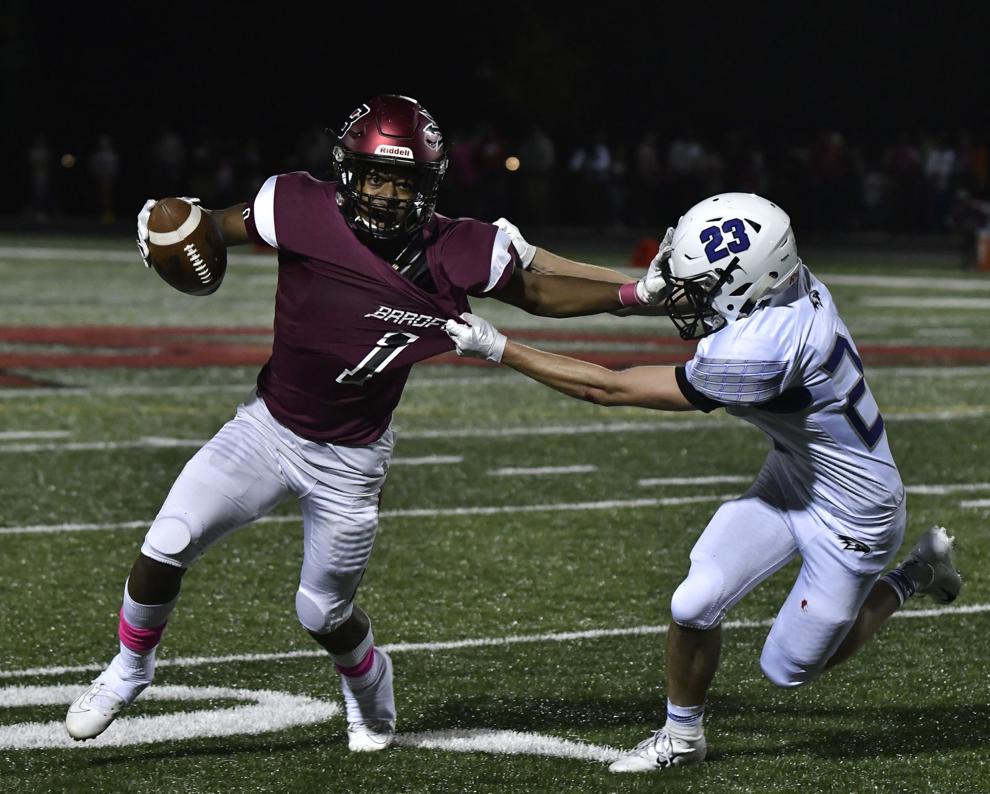 BRADFORD VS ITA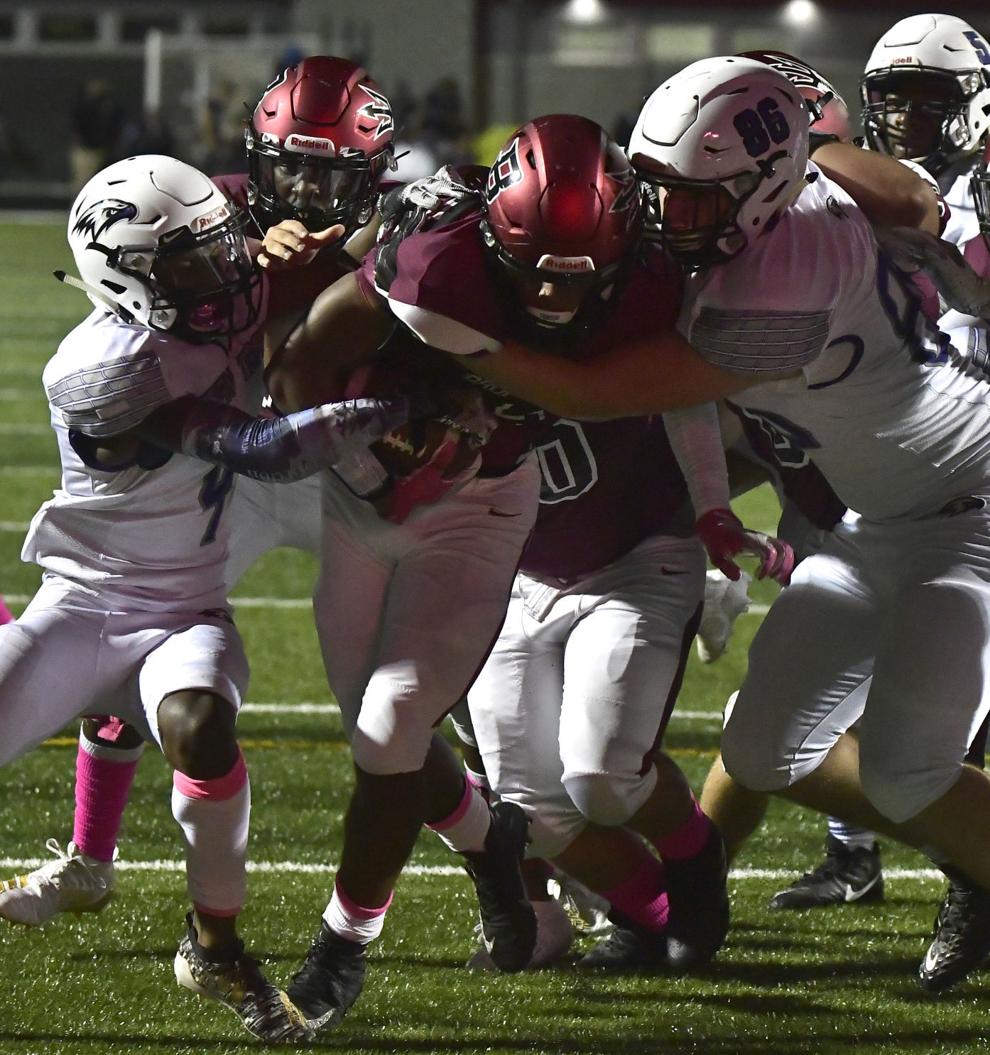 BRADFORD VS ITA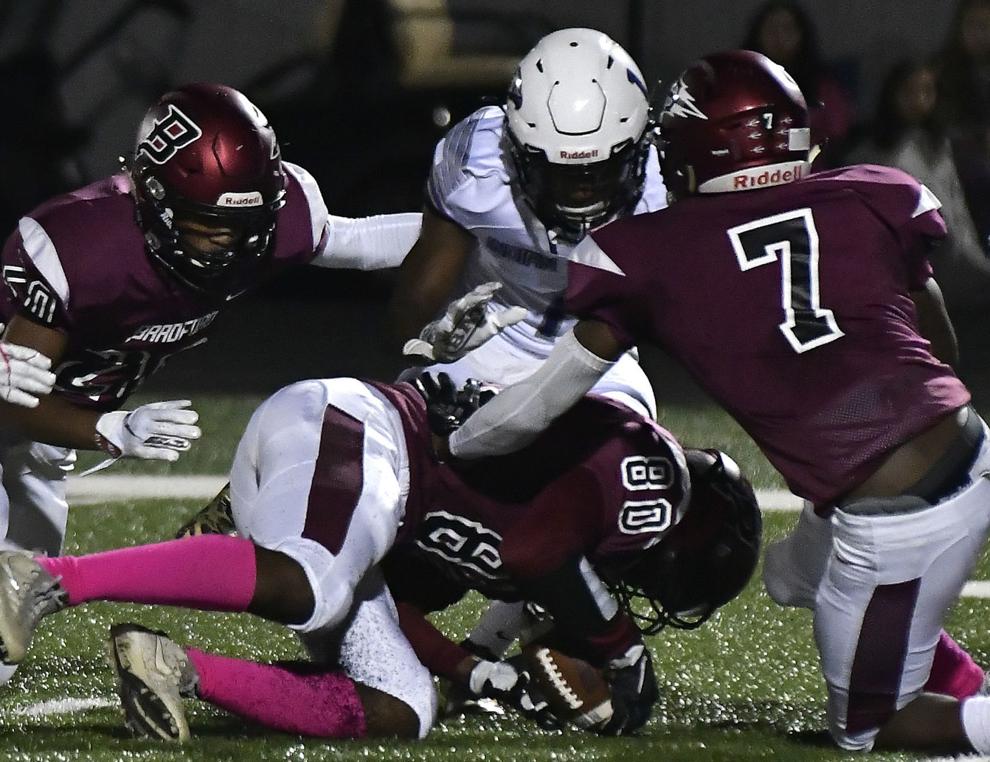 CLS FOOTBALL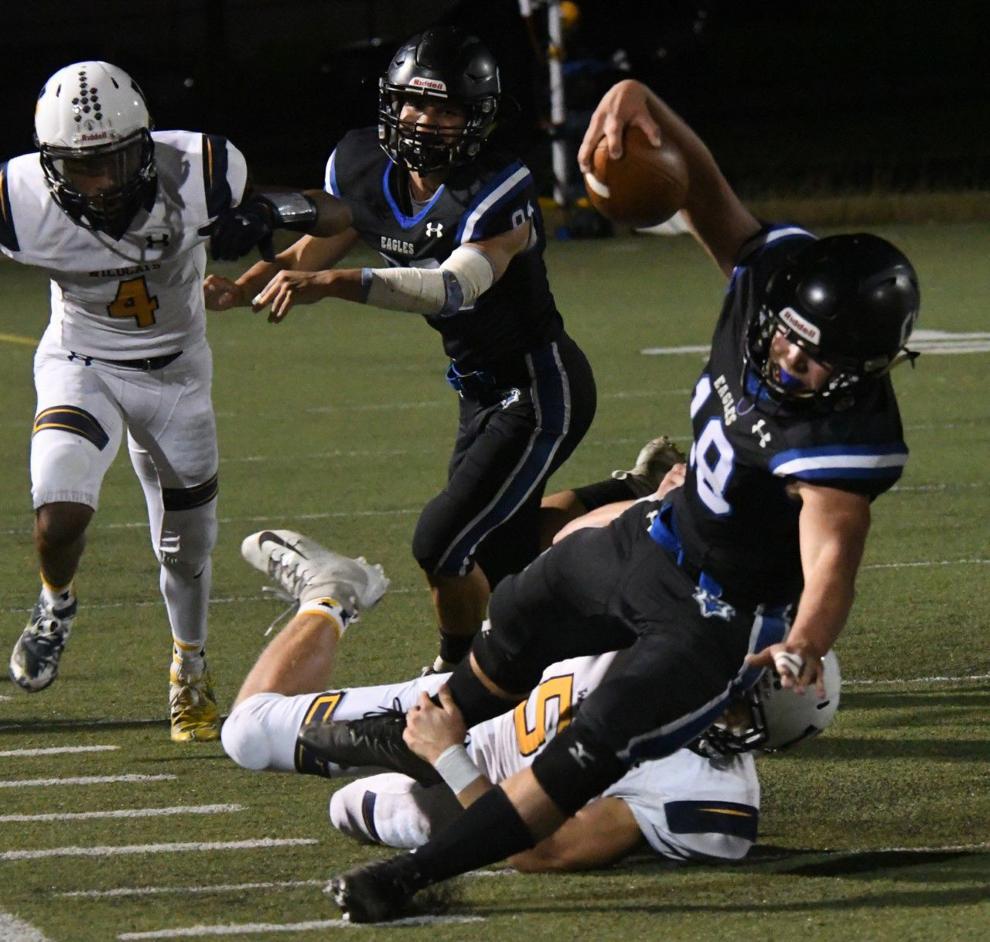 CLS TAKES THE FIELD