How well did Wilmot senior quarterback Zack Watson play Friday night?
Well, in addition to shredding Lake Geneva Badger's defense for three rushing touchdowns and a passing touchdown in the Panthers' 28-7 Southern Lakes Conference win, Watson also had the game's best punt.
Quite simply, Watson — also a standout in basketball — is just one of those athletes who'd be good at anything.
After he had combined for 290 yards rushing and passing, Watson lined up under center on fourth-and-7 from the Badger 40-yard line with 2 minutes, 47 seconds left in the game and the Panthers in firm control.
After a timeout, Wilmot coach Keiya Square and his staff had made their decision.
Watson went into a shotgun formation but on the snap launched a little pooch punt.
The ball carried high to the right, bounced inside the Badger 10 and rolled softly all the way inside the 1, where it was downed by senior Joseph Tanski, Wilmot's usual punter.
The Badgers likely had no shot to come back at that point, anyway, but that punt just proved it was Watson's night.
He ran off the field pumping his fist, perhaps more excited about the punt that anything else he did Friday.
"We were trying to figure what we wanted to do, and we're like, 'We don't want them to get a return, so let's just see what we can do,'" Square said. "He's been doing that in practice. He wants to be our punter, but I don't want him out there.
"He's been doing a good job of it, and he's just an athlete, so he can kind of do it all."
Defensive dominance
Wilmot held Badger's flexbone offense to just 173 total yards on 39 plays, an average of 4.4 yards per play.
And most of that yardage came on three plays.
Badger senior fullback Cole Gabor-Pullen ripped off a 19-yard run on the game's first play from scrimmage. The Badgers punctuated that drive on fourth-and-8 from the Wilmot 29 when senior quarterback Grant DuMez rolled right, pulled up and lofted a touchdown pass to wide-open junior Zach Lindbloom.
Badger rarely passes, but DuMez had thrown an incomplete pass the play before. Wilmot's defenders probably didn't expect two throws in a row, so they charged hard in on DuMez before he pulled for for an easy throw on a nice play design.
"It was kind of different," Wilmot senior linebacker Cal Jenkins said. "We weren't ready for them to come out and pass that much, really, because we were all focused on their run."
Gabor-Pullen then rumbled for 40 yards up the gut on Badger's first play of the second half, but that was about it in the way of explosive plays for the Badgers.
Take away Gabor-Pullen's two big runs and the touchdown pass, and Badger gained just 85 yards on 36 plays, a measly average of 2.4 per play.
"There were small little things that we had to talk about," Square said. "They came out right away and had the big run, and then they did the same thing in the second half. But other than that, I think the guys were figuring it out, and they were getting down to their responsibilities and holding them and not letting them get any real big runs.
"Besides the one touchdown, on all the other pass plays I think we were in good position. We were keeping guys in front of us. The defense played phenomenal."
Beast mode
If you ask Indian Trail coach Paul Hoffman to describe senior linebacker Connor Fahnrich, you're likely to get two different answers.
There's the student off the field who is polite and unbecoming, and then there's the 6-foot-1, 198-pound player who leads the Indian Trail defense.
And both are great in their own right.
Fahnrich continued to wreak havoc for Indian Trail on Friday night, including an absolutely huge hit on Racine Park's Shawn White late in the first half.
That textbook tackle drew roars from the Indian Trail sideline and the crowd — a play that Hoffman said he missed and would have to see on film to fully enjoy it.
"I turned for something, heard it and heard our whole sideline just erupt," Hoffman said.
"Connor is our best all-around football player," Hoffman said. "He's probably our most explosive in the weight room, our most explosive (on the field). The kid doesn't miss a lift. He's been a two-year captain for a reason."
Hoffman said the Connor Fahrnrich who roams the halls during the school day is equally as enjoyable to be around, it's just a bit different than what people see under the bright lights on Friday nights.
"It's the true 'Gentleman Warrior,'" Hoffman said. "He's a great kid, a 'yes sir, no sir' kid. When he puts that helmet on, I'm glad he's on our team, because he'll do whatever it takes to get the job done. He's a student of the game. He has a great future in front of him wherever he goes next."
Cleaning it up
While Hoffman certainly was pleased to see his team escape with an 18-14 victory over a gritty Park team Friday, he left the field knowing it was far from a perfect effort.
The Hawks needed an improbable rally in the last three minutes to pull out the win in a game that saw two critical turnovers and 10 penalties.
"We got to learn a lesson without having to stick the fork in the light socket," he said. "You can't take anybody lightly, I don't care who they are, and you have to play the full game."
Junior Clayton Bishop, who caught the game-winning touchdown pass from junior quarterback Argjient Ismaili, said he hopes the victory can be a springboard for the Hawks moving forward.
"This was a big win," Bishop said. "We just have to keep it going. We have Bradford this week and just have to keep going in conference."
St. Joseph senior running back Jake Gessert is crossing the goal line at a prolific rate.
In the Lancers' 56-8 blowout of St. Thomas More in a Metro Classic Conference game at Bradford Stadium, Gessert rushed for 145 on only 12 carries and had scoring runs of 25, 5, 42 and 70 yards.
That gives Gessert nine rushing touchdowns already this season, which is tied for fourth-most in the state, according to WisSports.net.
Throw in a couple receiving touchdowns in Week 1, and Gessert already has 11 touchdowns overall this season to account for a whopping 77 points.
Speaking of points, the Lancers have been rolling them up. In their first 3-0 start since 2012, the Lancers have outscored their opponents 130-22.
Christian Life suffered its first loss of the season to drop to 2-1 with a lopsided 42-0 non-conference defeat at Randolph.
But a closer look at the statistics reveals the Eagles could've made it a much closer game if not for so many miscues.
According to CLS stats, the Eagles had 14 first downs to Randolph's seven and were outgained just 182-119.
But CLS threw four interceptions, two of which were returned for touchdowns, and Randolph also returned a punt for a touchdown.
Mike Johnson and Dan Truttschel contributed to this report.
SIMMONS BLOCK PARTY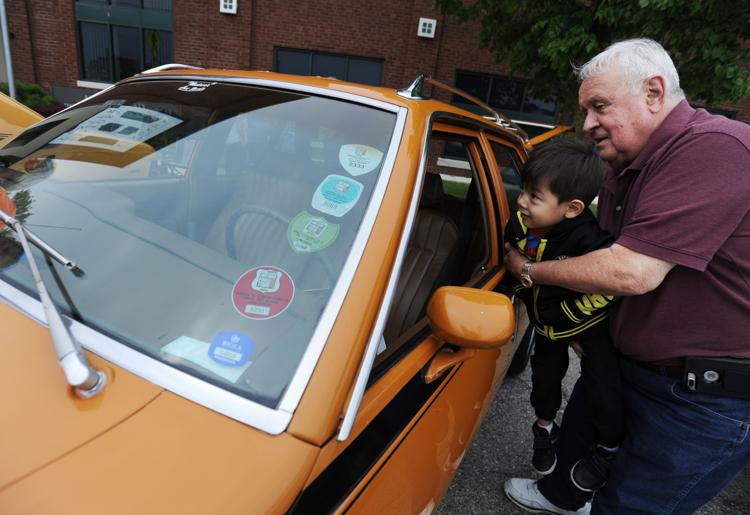 Harris and Hudson with Matt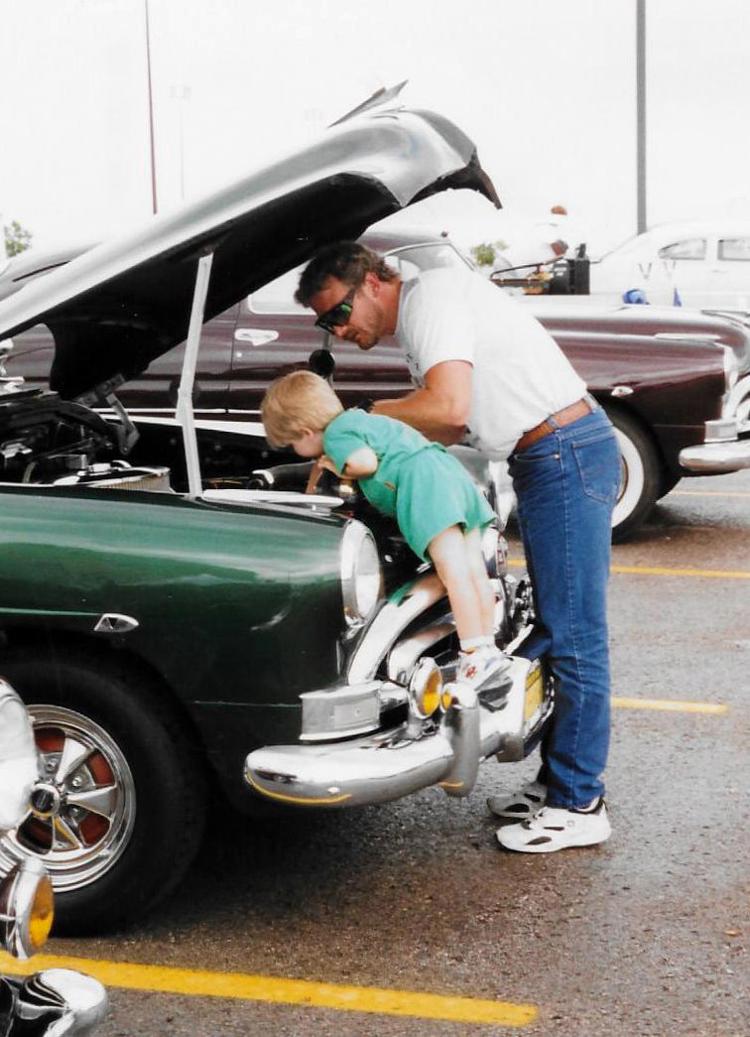 CAR SHOW BAKER PARK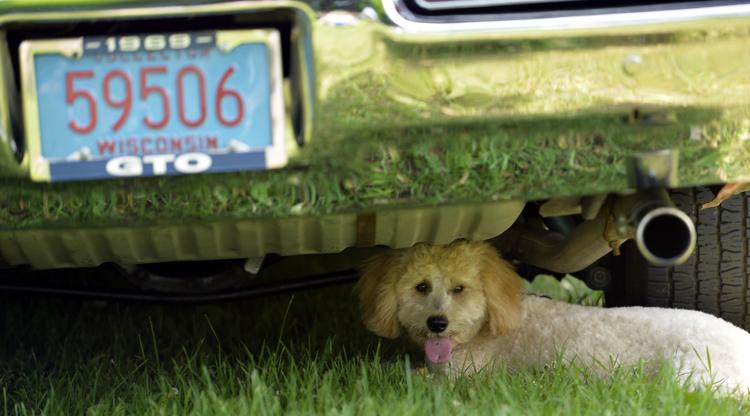 CAR SHOW BAKER PARK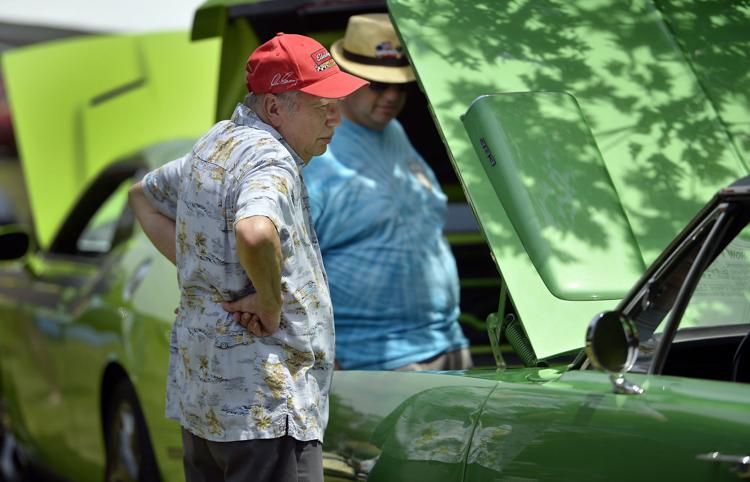 CAR SHOW BAKER PARK
CAR SHOW BAKER PARK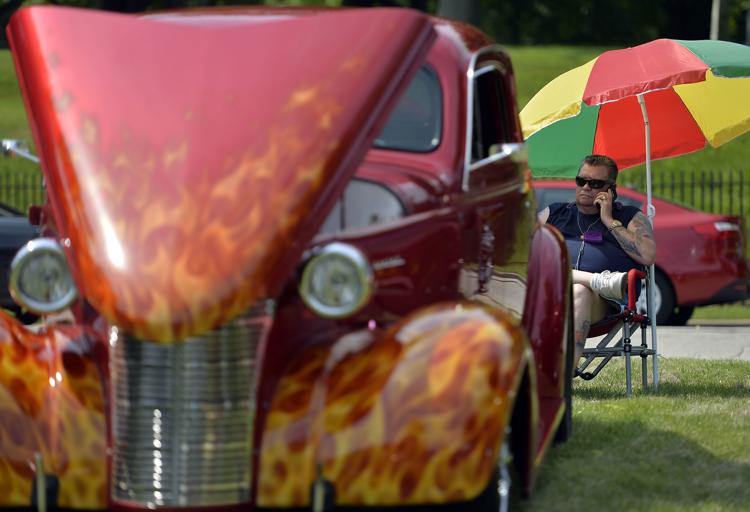 CAR SHOW BAKER PARK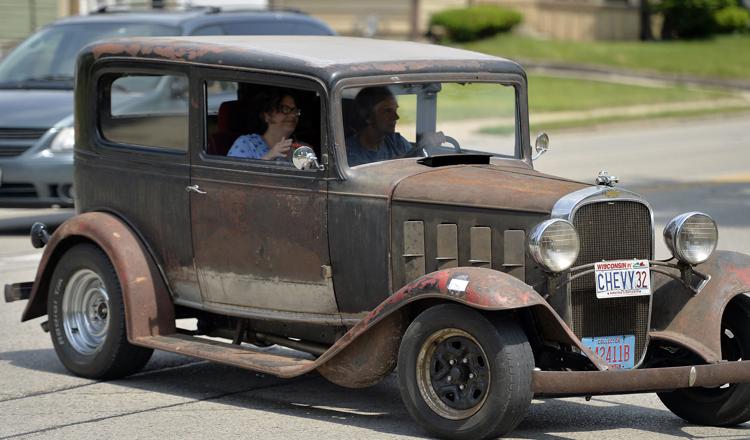 CAR SHOW BAKER PARK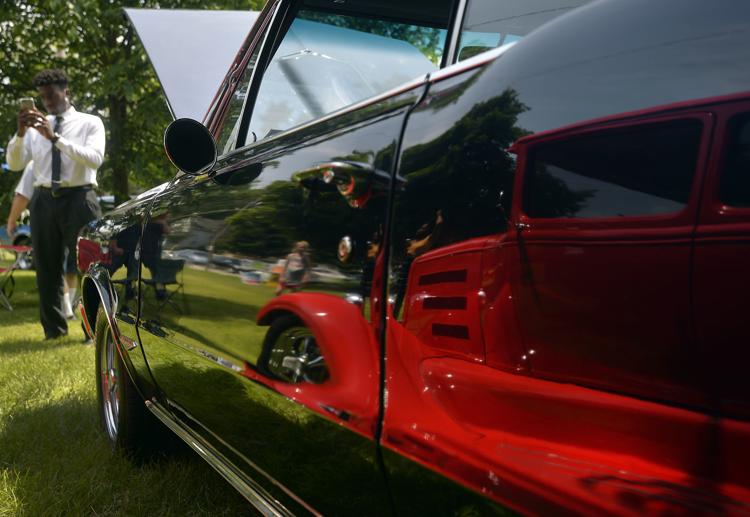 CAR SHOW BAKER PARK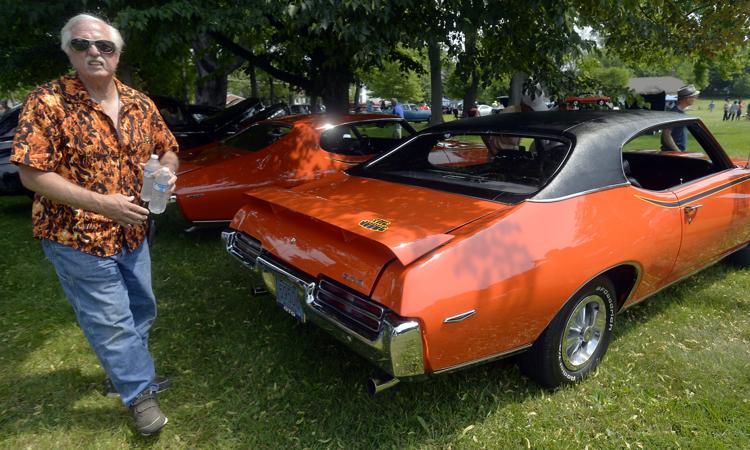 CAR SHOW BAKER PARK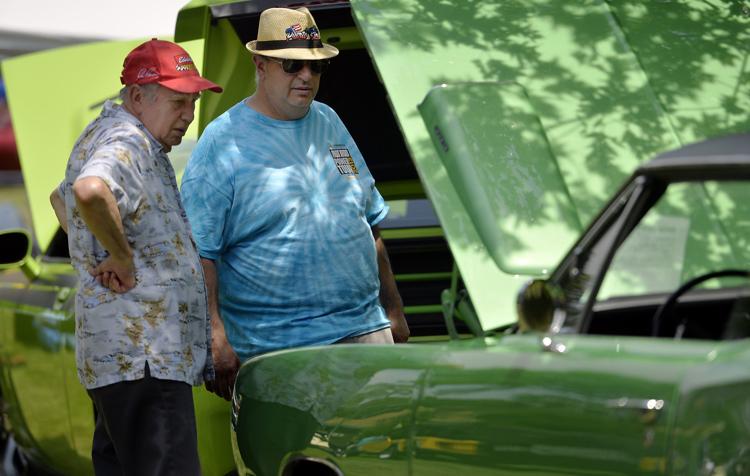 CAR SHOW BAKER PARK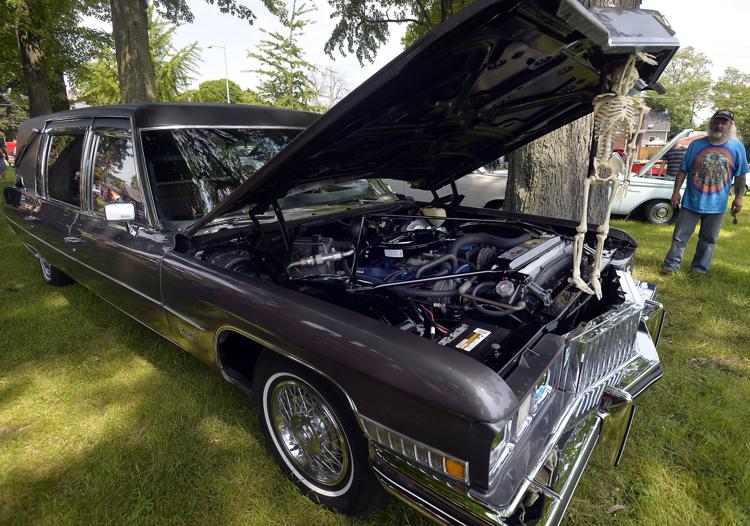 WOUNDED WARRIOR CAR SHOW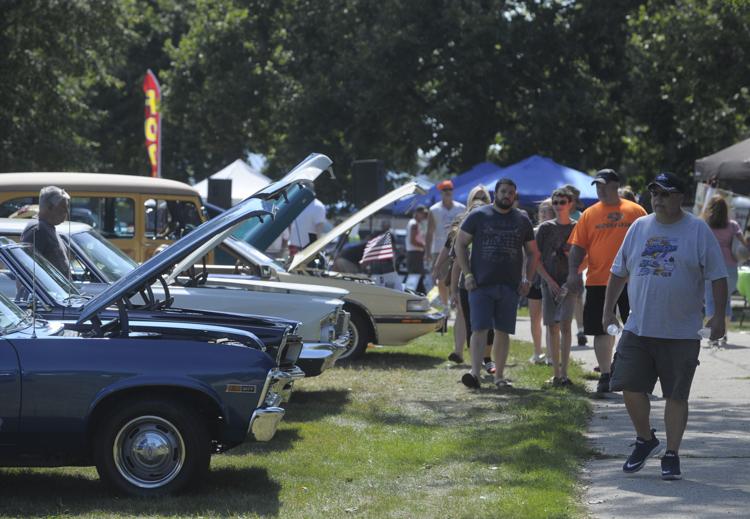 CAR SHOW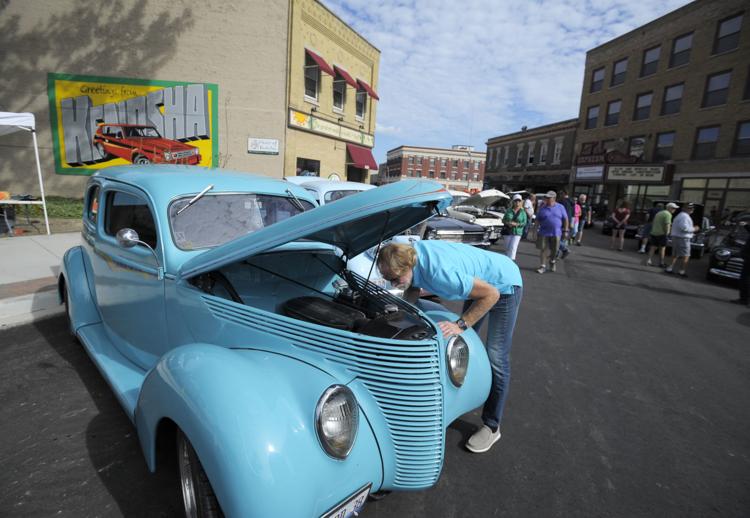 CAR SHOW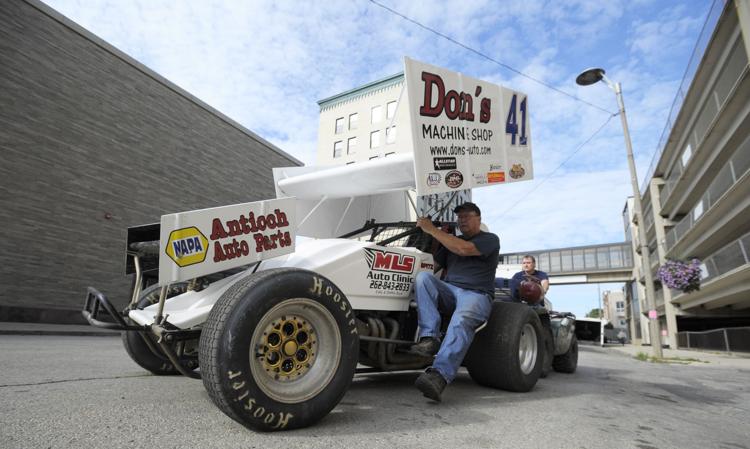 RODS FOR A REASON CAR SHOW
RODS FOR A REASON CAR SHOW