By all measures, Friday night's Southern Lakes Conference game between Wilmot and Burlington at Burlington's Don Dalton Stadium was a classic.
Senior quarterback Zack Watson's 3-yard touchdown pass to senior receiver Joey Tanski on fourth-and-goal, along with sophomore kicker Blake Weaver's extra point, gave the Panthers a heart-stopping 35-34 victory.
But it wasn't just the game itself that was an instant classic.
The atmosphere made it even better.
A chilly Friday night in October, a raucous crowd, the unmistakable smell of natural grass and mud mixed together — it was literally a perfect scene for high school football.
"At the heart of it, on Friday nights, this is what you're talking about," Wilmot coach Keiya Square said. "It's October football, and we're out here on grass, playing a little bit in the mud, two really good football teams that can score points.
"It's exactly what you want in a high school football game."
Wilmot improved to 6-1 overall and 4-1 in the SLC, which clinched the Panthers' 10th straight postseason berth. And Wilmot isn't out of the hunt for a share of the SLC title with two regular-season games left.
The Panthers and Demons are tied for second place behind 5-0 Waterford, which dealt Wilmot its lone defeat. But Burlington hosts Waterford on Friday, while Wilmot hosts Central. So wins by Wilmot and Burlington would create a three-way tie atop the SLC with one game left.
"That's what we've talked about from day one," Square said. "When we get into conference play, the first thing we've got to do is become playoff eligible. Once you do that, (the) conference will kind of shake itself out.
"… We're at 4-1 right now. We're still in the hunt. We've just got to continue to grind and do what we've got to do."
Clutch kicker
Yes, it was just an extra point.
And it was made even a little easier after Burlington jumped offsides to move the ball a tad closer.
But after Watson's dramatic fourth-down touchdown pass to Tanski tied the game at 34-34, the pressure shifted to Weaver. Extra points are not automatic in high school football — Burlington missed one to keep its lead at six before Wilmot's winning drive — especially in the mud.
It was no problem for Weaver, who nailed his fifth extra point of the game and 30th of the season to give Wilmot its winning point.
"He's been a kid, as only a sophomore, he kind of got thrust into the kicking roles last year as a freshman," Square said. "He's been good. He's been extremely solid. There really hasn't been a time that there's ever been really any doubts with his kicks.
"… That's the game, basically, right there. He put it right down the middle."
Fast Falletti
Even in the mud, Wilmot junior running back Leo Falletti couldn't be slowed.
On the Panthers' second possession of the game, Falletti took a quick pitch to the left from Watson on second-and-7 from the Wilmot 48-yard line.
Sprung by a key outside block from freshman receiver Asher Schroeder, Falletti turned on the jets and raced 52 yards untouched down the left sideline for the game's first score.
Falletti finished with 110 rushing yards on just nine carries and also caught a 4-yard touchdown pass late in the first half.
When asked about Falletti's speed, Tanski was almost at a loss for words.
"He's quick," Tanski said. "I don't know. I've always played with him in baseball and all of that. I don't know. There's something about him. I don't know what they're feeding him, but it's crazy."
Multiple weapons
Fans who watched Greendale Martin Luther quarterback Brady Hoppert operate Friday night against St. Joseph likely walked away impressed.
And it didn't end with just the junior signal caller, who entered the contest with 1,241 yards passing and 16 touchdowns — the weapons he had on either side of him were just as dangerous.
The bad news for future Spartans' opponents? Hoppert and junior wide receivers Jacob Hartlaub and Sylvere Campbell have one full season left.
Hartlaub caught five passes for 140 yards and a touchdown, while Campbell caught seven passes for 84 yards and two scores in the Spartans' 42-21 Metro Classic Conference victory at Jaskwhich Stadium.
Hoppert completed 13-of-19 passes for 238 yards in the win.
The trio was plenty to deal with all night, St. Joseph coach Matt Rizzo said.
"The quarterback throws a good ball, has a great arm, moves well in the pocket," Rizzo said. "(Campbell) is a special kid. He's a great kid, too. He has some great hands, a great athlete who can go up and get the ball. They found a way to get him the ball."
Scary moment
With just around four minutes left Friday night, Martin Luther senior Michael Strohmeyer appeared to suffer a head or neck injury after a collision with St. Joseph senior Kyle Matrise.
The injury led rescue personnel to take all the necessary precautions to treat Strohmeyer, and Rizzo, who spent considerable time on the field while Strohmeyer was tended to, said he felt confident the Spartans' lineman was going to be OK.
Rizzo said Strohmeyer had feeling in all his extremities and was able to speak with the rescue personnel.
As the delay came to an end, both teams huddled, which Rizzo said was a sign of perfect sportsmanship.
"They were staying positive with each other," Rizzo said. "(The Martin Luther players) knew it wasn't anything dirty. It was just one of those freak plays in the game."
Special athlete
It's safe to say that Rizzo, who's in his first year at the helm at St. Joseph, has enjoyed his time with senior captain Jake Gessert.
And what's not to like about Gessert, who does just about everything but sell popcorn and park the cars for the Lancers?
From a technical standpoint, Rizzo said Gessert knows just how to position his body to not only pile up yards on the field, but to also keep himself healthy and avoid as many bruising hits as possible.
"The kid understands how to use his pad level very well," Rizzo said. "He transitions the ball really well in his hands. He has a great stiff-arm. It's fun to have a kid like that to coach. ... He doesn't take too many bad hits, and he usually delivers them."
Dominant Franklin
One day, a Kenosha County team will defeat Franklin.
Unless it happens in the playoffs, though, it won't be this season.
In the last three weeks, the Sabers won consecutive Southeast Conference games against Indian Trail, Bradford and Tremper to run their winning streak over county teams to 29 games going back to 2011.
But what Franklin did this season was almost unbelievable.
In the three straight games against the Hawks, Red Devils and Trojans, the Sabers allowed a grand total of zero points. They won 23-0 over Indian Trail in Week 5, 37-0 over Bradford in Week 6 and 41-0 over Tremper in Week 7.
Franklin, ranked No. 6 in the latest WisSports.net Division-1 state coaches poll, surrendered a total of 242 yards in the three games against Indian Trail, Bradford and Tremper.
Mike Johnson and Dan Truttschel contributed to this report.
SIMMONS BLOCK PARTY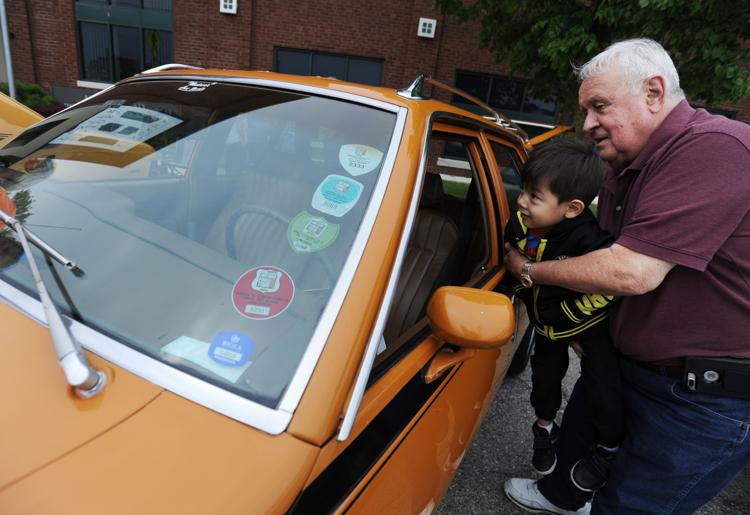 Harris and Hudson with Matt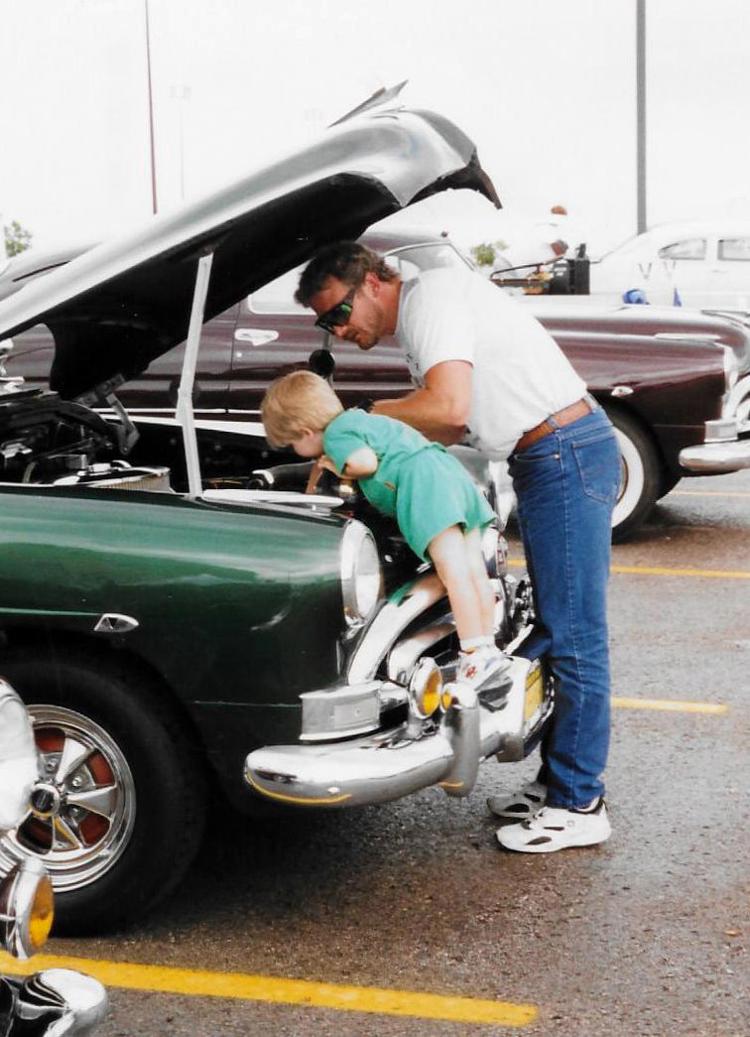 CAR SHOW BAKER PARK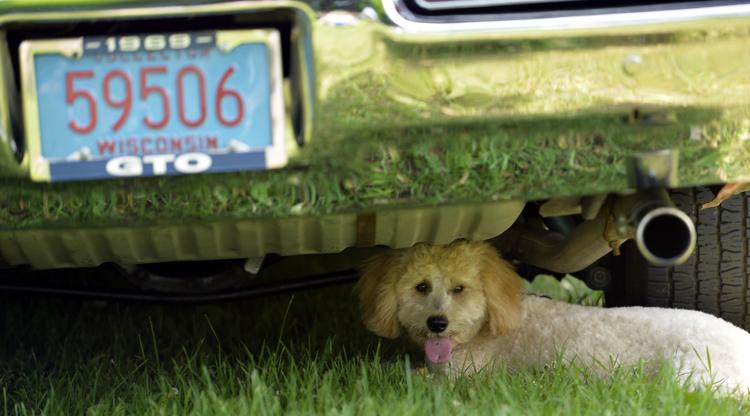 CAR SHOW BAKER PARK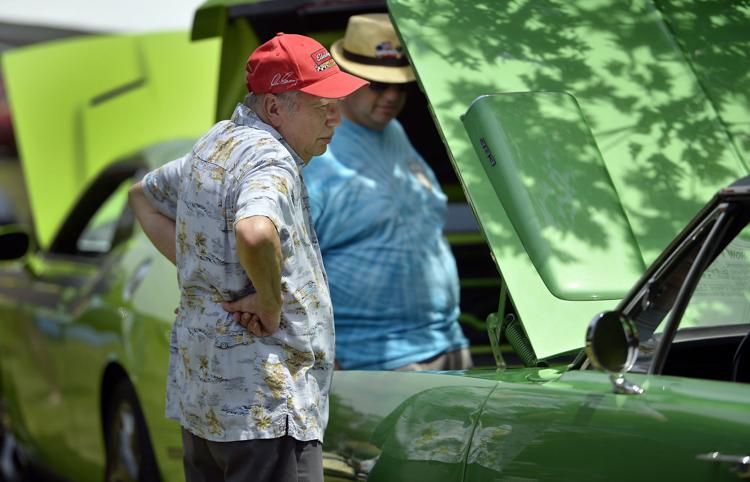 CAR SHOW BAKER PARK
CAR SHOW BAKER PARK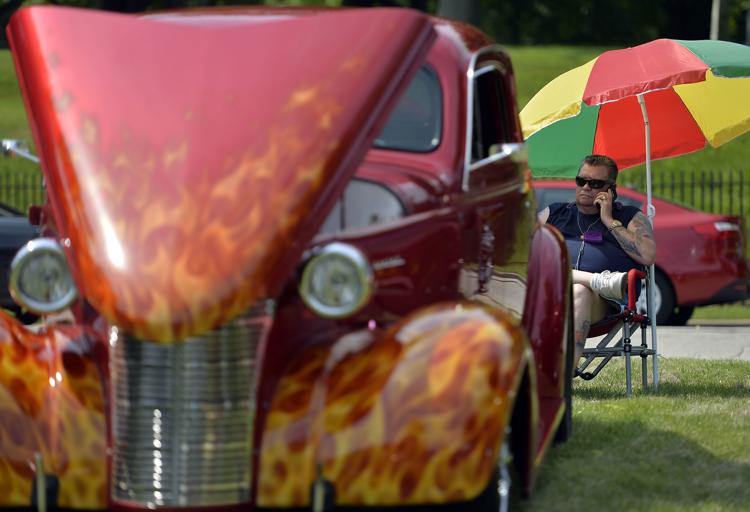 CAR SHOW BAKER PARK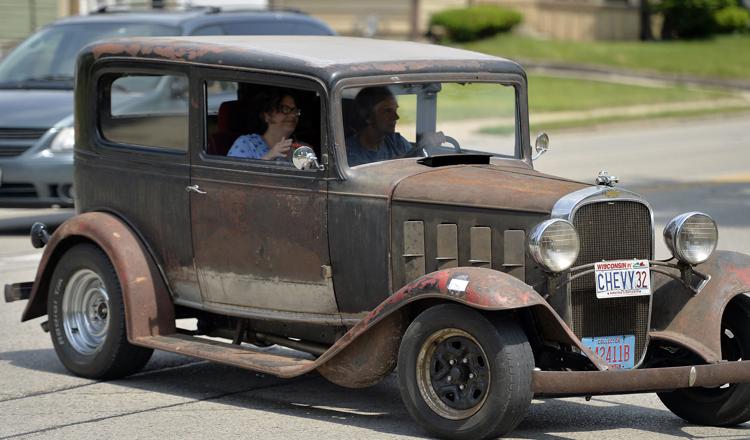 CAR SHOW BAKER PARK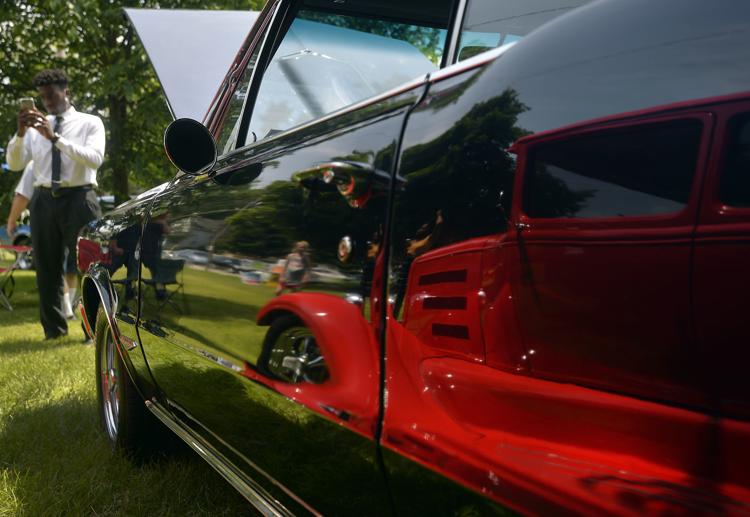 CAR SHOW BAKER PARK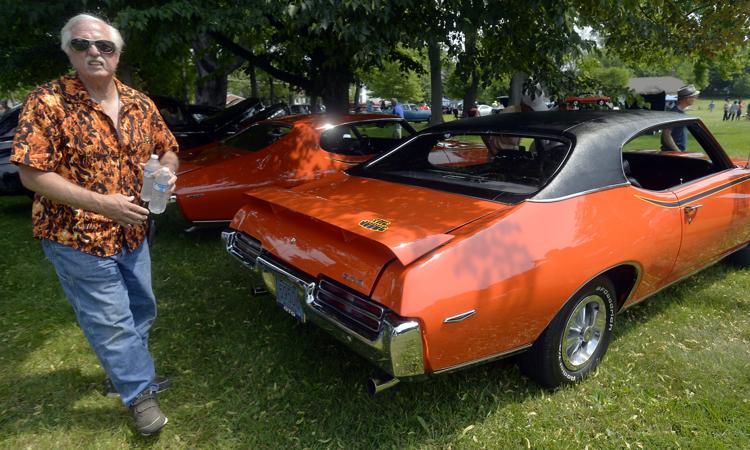 CAR SHOW BAKER PARK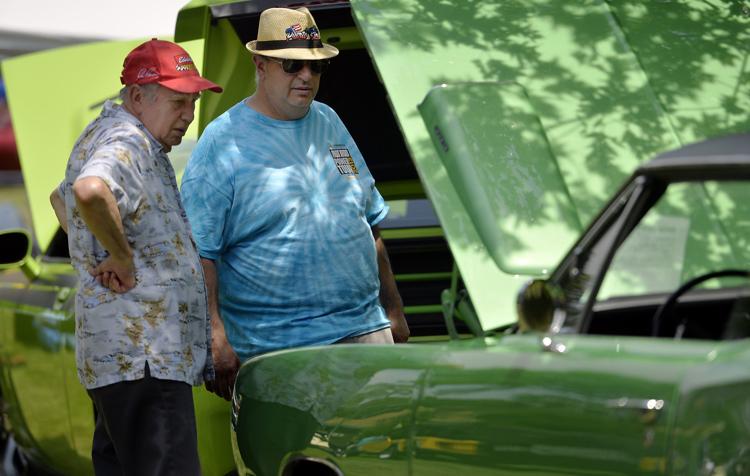 CAR SHOW BAKER PARK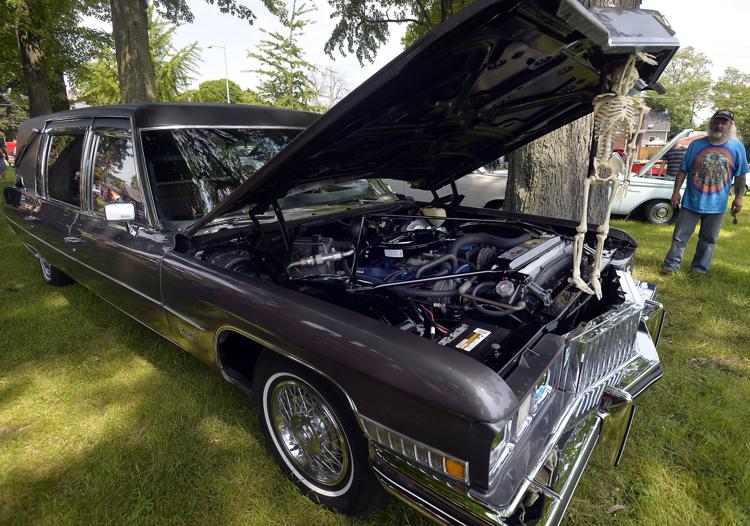 WOUNDED WARRIOR CAR SHOW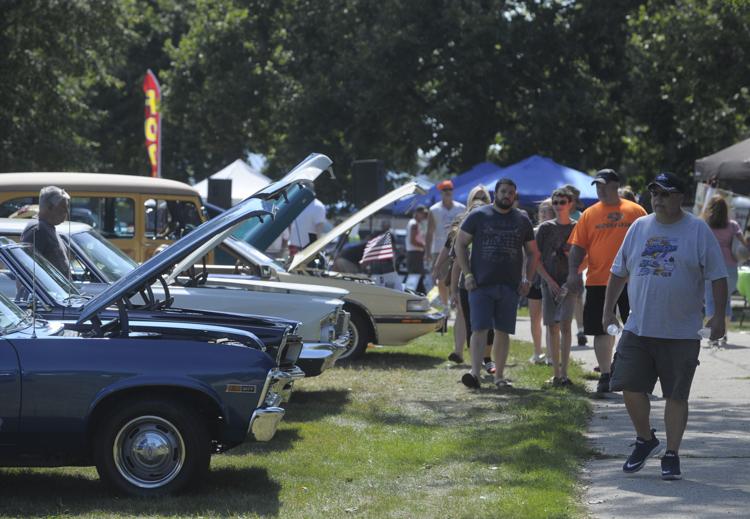 CAR SHOW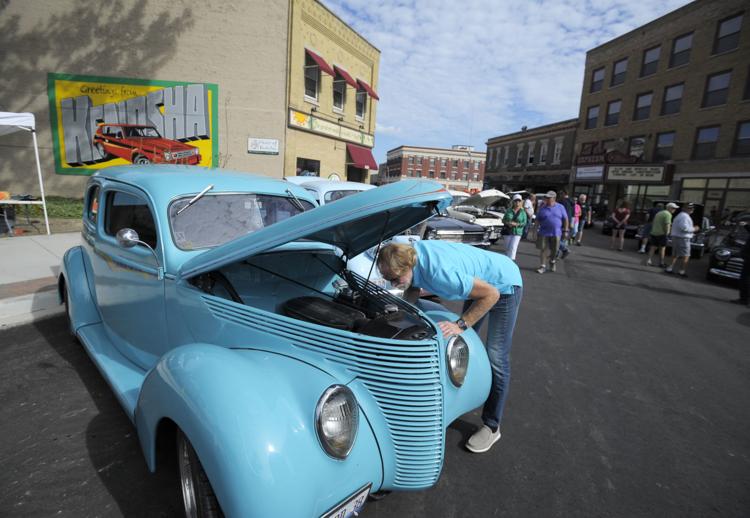 CAR SHOW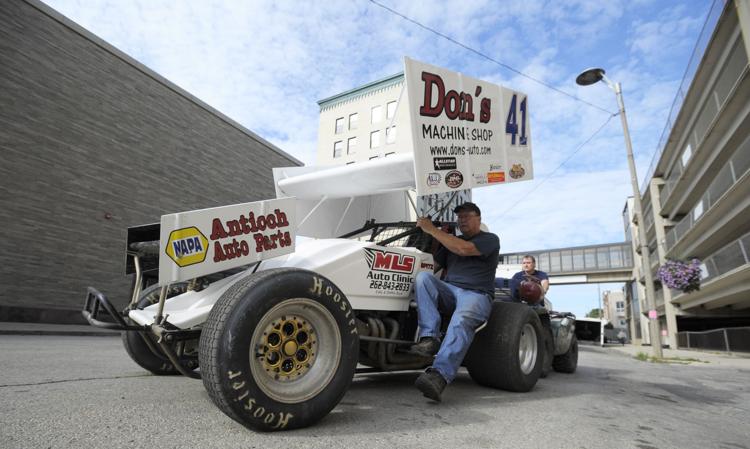 RODS FOR A REASON CAR SHOW
RODS FOR A REASON CAR SHOW