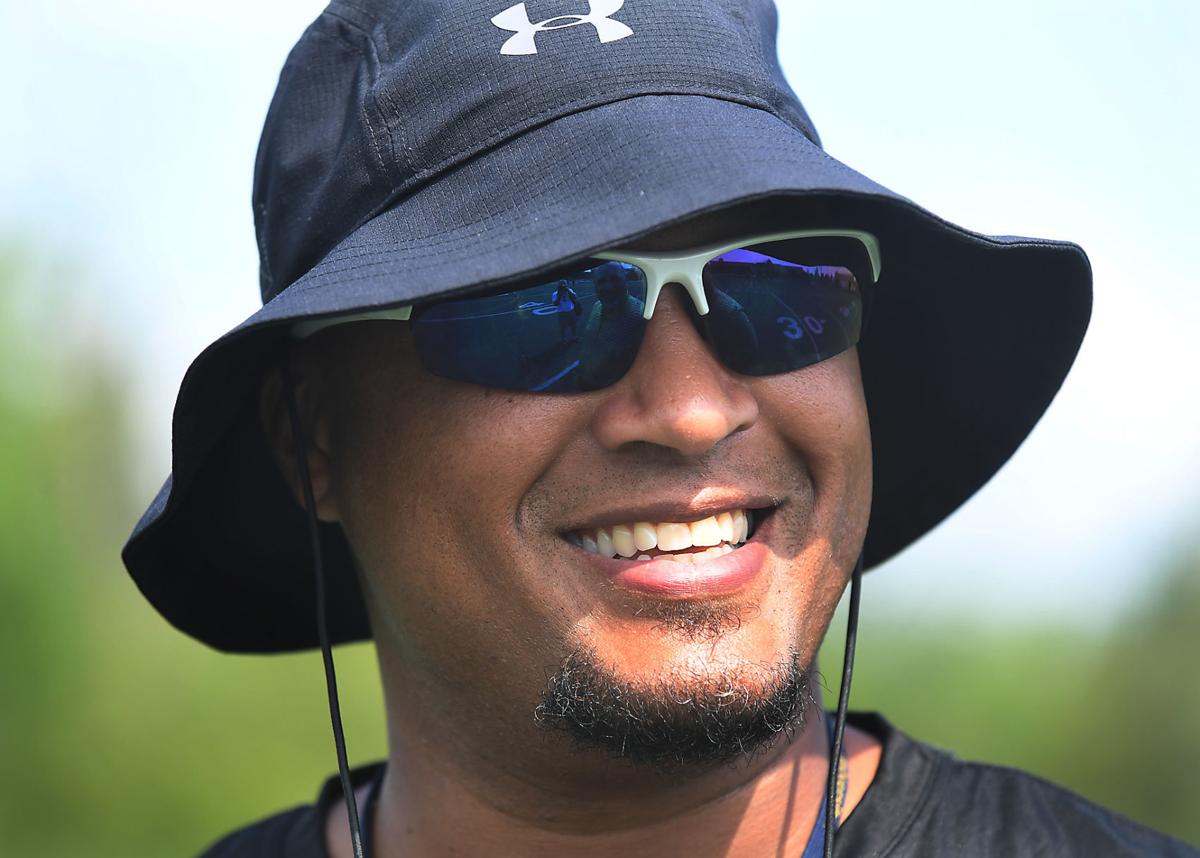 Wilmot football coach Keiya Square probably couldn't have envisioned a better weekend for his team's Week 9 road trip to Delavan.
A 2000 graduate of Delavan-Darien, Square was a star athlete at the school and this weekend was inducted into the Comets' Athletic Hall of Fame. The banquet was Saturday night.
But it got a whole lot better.
Wilmot held off Delavan-Darien, 14-7, to finish the regular season 8-1 overall and 6-1 in the Southern Lakes Conference. In Lake Geneva, meanwhile, Badger knocked off previously undefeated Waterford, 17-7, to drop the Wolverines to 6-1 in the SLC and give Wilmot a share of the conference title.
Delavan-Darien's Hall of Fame induction weekend was also held in conjunction with a 20th anniversary celebration of the 1999 football team that won a conference title, the last time the Comets did so.
Square was a member of that team.
So, in one weekend, Square was inducted into his alma mater's Hall of Fame, got to celebrate the 20th anniversary of winning a conference title as a player and then won a conference title as a coach.
"Unbelievable," Square said Friday night. "You really can't write anything better than that.
"It's just been a surreal night and really awesome for me, and then also for our kids to be able to work as hard as they have and get a conference championship for themselves that in 20 years they'll be able to celebrate."
In addition to catching up with former high school teammates, Square had people cheering him on from both schools.
"I had a lot family there (from Delavan), then obviously my Wilmot family was there," he said. "It was one of those things where they announced my name (and) having both crowds cheer for you, it brought back a lot of memories of things I did on that field.
"... We had a lot of teammates there, because we were celebrating. It's been 20 years since we won a conference championship there in 1999. A lot of those former teammates were back, so it was just really emotional."
Big night for Williams
Bradford junior receiver Damarion Williams entered the 2019 season with big expectations after a strong sophomore campaign.
It's not that he's had a bad season, but as the Red Devils' offense has struggled, Williams' numbers have not been what he expected.
That changed Friday night.
In Bradford's 37-14 defeat of Racine Park in a Southeast Conference game at Bradford Stadium, Williams hauled in a 33-yard touchdown pass from sophomore quarterback Nate Olson to open the scoring. It was his first touchdown catch this season.
He then hauled in receptions of 25 and 31 yards on back-to-back plays during Bradford's 86-yard scoring drive in the second quarter and finished the first half with four catches for 103 yards.
"I told (Olson), '(Those) boys cannot guard me. Just throw it up, and I'm going to go get it,'" Williams said.
Williams didn't have a catch in the second half, but that was more because Bradford had a lead and was grinding the clock down.
"The plan was to keep feeding him, honestly," Bradford coach Troy Bowe said. "But we wanted to run a little clock and not throw it all the time. But I think he could've had a huge game. I think we could've gotten him 200 (yards) if we wanted to."
Stuck in low gear
The Central offense never could really get anything going in its season finale Friday at Union Grove.
And the numbers showed that.
The Falcons finished with just 75 yards rushing on 19 carries and 56 yards passing in their 40-15 SLC loss.
"We knew they were blitz heavy," Central coach Tyson Mengel said. "They traditionally are a three-man front. They came out in a four-man, which is no big deal. We see that every day.
"But on the interior of our line, they just gashed us up there in the first half. We couldn't do a thing. That caused us to rush some throws. And our bread and butter of running our size up the middle, they were getting hit when they were getting the ball. There wasn't much we could do."
Impressive play
Even with the game seemingly in hand early in the third quarter, that didn't stop the Broncos from putting together a strong opening drive that included a passing play straight out of the National Football League.
Union Grove quarterback Nash Wolf connected on a perfectly executed back shoulder pitch-and-catch to receiver Ryan Davis, who was defended well by Central's Riley Burbach but still managed to haul in the 19-yard completion.
And on the next play, Union Grove scored from the 1-yard line to move its lead to 27-0.
"It was a good play," Mengel said. "It was a two-man route. The safety was a little late coming over the top. It was good ball placement, and if that's the ball they have to complete, I'm going to bank on that in high school every day. It was a heck of a play."
Deep behind the chains
The Falcons found themselves in a precarious situation late in the third quarter when a drive that began at their own 40-yard line suddenly was at the 19 on third-and-31.
Union Grove's Tommy Hempel stepped in front of Central's Thomas Francis and intercepted quarterback Gavin Carlson in what ultimately was a 30-yard punt that gave the Broncos possession at the Falcons' 49-yard line.
That scenario turned out about as well as he could have hoped, Mengel said.
"If they're going to pick that off, it's fine," he said.
Looking ahead
Even with another season now in the books without a playoff appearance — which dates back to 2010 — there is reason for optimism in the Central program, Mengel said.
The Falcons lined up a number of young players on both sides of the football, but now their development depends on the amount of sweat they're willing to spill in the offseason, he said.
That work needs to begin now.
"We played three great quarters against Wilmot last week," Mengel said. "This week, we had moments of success. But I hope these guys saw the competition in our conference and know what they have to do to prepare themselves to be successful in this conference.
"Having 15 starting positions with sophomores or whatever it was doesn't mean anything if they don't develop between their sophomore and junior year. They need to fully commit."
And Mengel said that doesn't mean he expects to have a team of one-sport athletes, either.
"In the morning, they need to get up and come lift," he said. "Or after school, before basketball or wrestling practice, lift, and just keep building their bodies, building their competitiveness within each other.
"We saw some really good stuff at the end of the year from coming back and watching some of those early games and seeing where we developed with these kids. It's nice to see, but we have a lot to go."
Mike Johnson and Dan Truttschel contributed to this report.