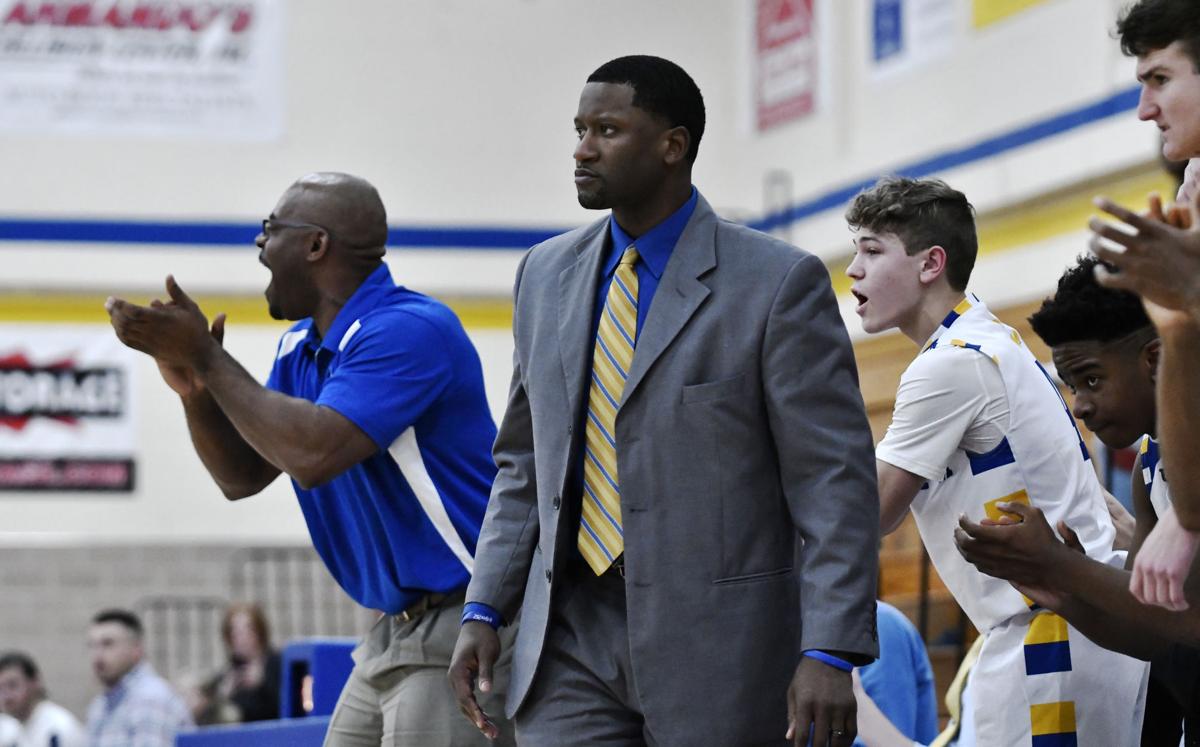 The Tremper boys basketball team has selected its new head coach, and it's a familiar name.
On Wednesday morning, Tremper athletic director John Matera announced that former St. Joseph boys basketball standout and head coach Brandon Morris has been tabbed to lead the Trojans.
Former Tremper head coach Ben Chamness stepped down this summer after seven seasons to spend more time with his family.
"We're really excited to welcome Coach Morris to Tremper," Matera said in a statement. "He is a relationship builder and anxious to take on this challenge, grow our program and help our students be their best on and off the court."
Morris resigned from his position at St. Joseph earlier this week. He said he would prefer to comment on the new position at a later time.
In two seasons leading the Lancers, Morris went 19-30 overall and 11-21 in the Metro Classic Conference, arguably the best small-school conference in the state for boys basketball. Starting mostly freshmen and sophomores during those two seasons, St. Joseph improved from eight wins in 2018-19 to 11 wins and a WIAA Division-4 regional final appearance in 2019-20.
Tremper, meanwhile, is coming off one of the best seasons in program history.
The Trojans went 18-7 last season and won three postseason games to reach the WIAA Division-1 sectional finals for the first time since 2006. Unfortunately, Tremper was denied a chance for its first State Tournament appearance since 2001 when the season was ended before the sectional finals due to the COVID-19 pandemic.
As a player for the Lancers, Morris had one of the best high school careers in county annals.
He played point guard for St. Joseph and in three varsity seasons alongside close friend and prolific scorer David Tolefree, among others, led the Lancers to a 61-10 record. St. Joseph reached the Division-2 championship game in the final WISAA State Tournament in 2000 and the WIAA Division-3 state semifinals in 2001.
Morris went on to play at Iowa Western Community College and NCAA Division I UW-Green Bay. Since then, he has enjoyed success playing for local outfits JayBee Auto and the Kenosha Ballers.
Morris is the Manager of Community Engagement/College and Career Readiness at Building Our Future in Kenosha, which helps Kenosha's youth achieve educational opportunities.
COLLECTION: All-Decade Boys Basketball Team, Moments of the Decade
With a new decade upon us (and time on his hands due to the COVID-19 pandemic), Kenosha News Sports Editor Mike Johnson figured there'd never be a better time to do Kenosha County All-Decade teams than right now.
Over the next weeks and months, he will be unveiling the top athletes to grace the fields, courts and gyms of Kenosha high school sports during the 2010s.
Here are the athletes who have been featured so far.
Be the first to know
Get local news delivered to your inbox!