This time, Alyssa Nelson and the UW-Parkside women's basketball team were not going to be denied.
After opening their season with a pair of excruciating Great Lakes Intercollegiate Athletic Conference home losses to Northern Michigan last weekend — by a total of four points — the Rangers held on Friday for their first win of the season, an 86-82 GLIAC decision over Ferris State in Big Rapids, Mich.
Nelson, a junior guard and Parkside's leading scorer and rebounder last season, poured in a career-high 32 points after a quiet scoring output last weekend. She finished 10-of-17 from the field, including 5-of-11 from 3-point range, and 7-of-9 from the free-throw line and added nine rebounds, three assists, two blocks and two steals.
The game was tied, 62-62, with 9 minutes, 18 seconds to play, but Parkside outscored Ferris State 16-6 over the next 5:56 to open up a 10-point lead at 78-68 with 3:22 remaining.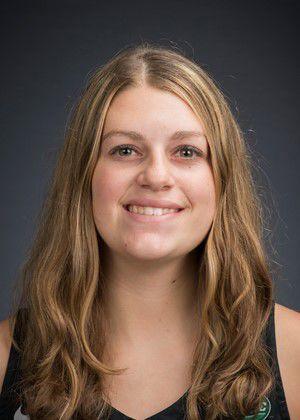 The Bulldogs whittled it to one possession at 81-78 with 56 seconds left, but Nelson buried a clutch 3-pointer with 22 seconds to go to seal the victory, and the Rangers improved to 1-2 overall and in the GLIAC.
"I thought we did a good job of battling back after a slow start," Parkside coach Jen Conely said in a news release. "It took us a while to get in a rhythm offensively, but it was great to see us adjust in the second quarter. 
"... Defensively, we have to do a better job executing our game plan. We need to have more pride in our ability to defend and stop giving up so many points."
Junior guard Courtney Schoenbeck scored 10 points for the Rangers, senior guard Alex Vaughn had nine points and seven assists, junior wing Hannah Plockelman notched nine points and six boards, junior guard Maddy Harrison had nine points and five rebounds and sophomore wing Maja Leidefors chipped in eight points.
Kadyn Blanchard led Ferris State (0-3 overall and GLIAC) with 25 points.
The teams play each other again at noon Saturday in Big Rapids.
Wrestling
Northern State 20, UW-Parkside 12
The 22nd-ranked Rangers dropped to 0-2 both overall and in the Northern Sun Intercollegiate Conference with a dual-meet loss Thursday in Aberdeen, S.D.
Fourth-ranked Joe Arroyo won via decision at 125 pounds for the Rangers, while 11th-ranked Shane Gantz also won by a hard-fought 6-3 decision over James Burks at 165. Burks is ranked No. 10 at 157.
Also winning for Parkside were Reece Worachek at 184 and Job Ayala at 197.