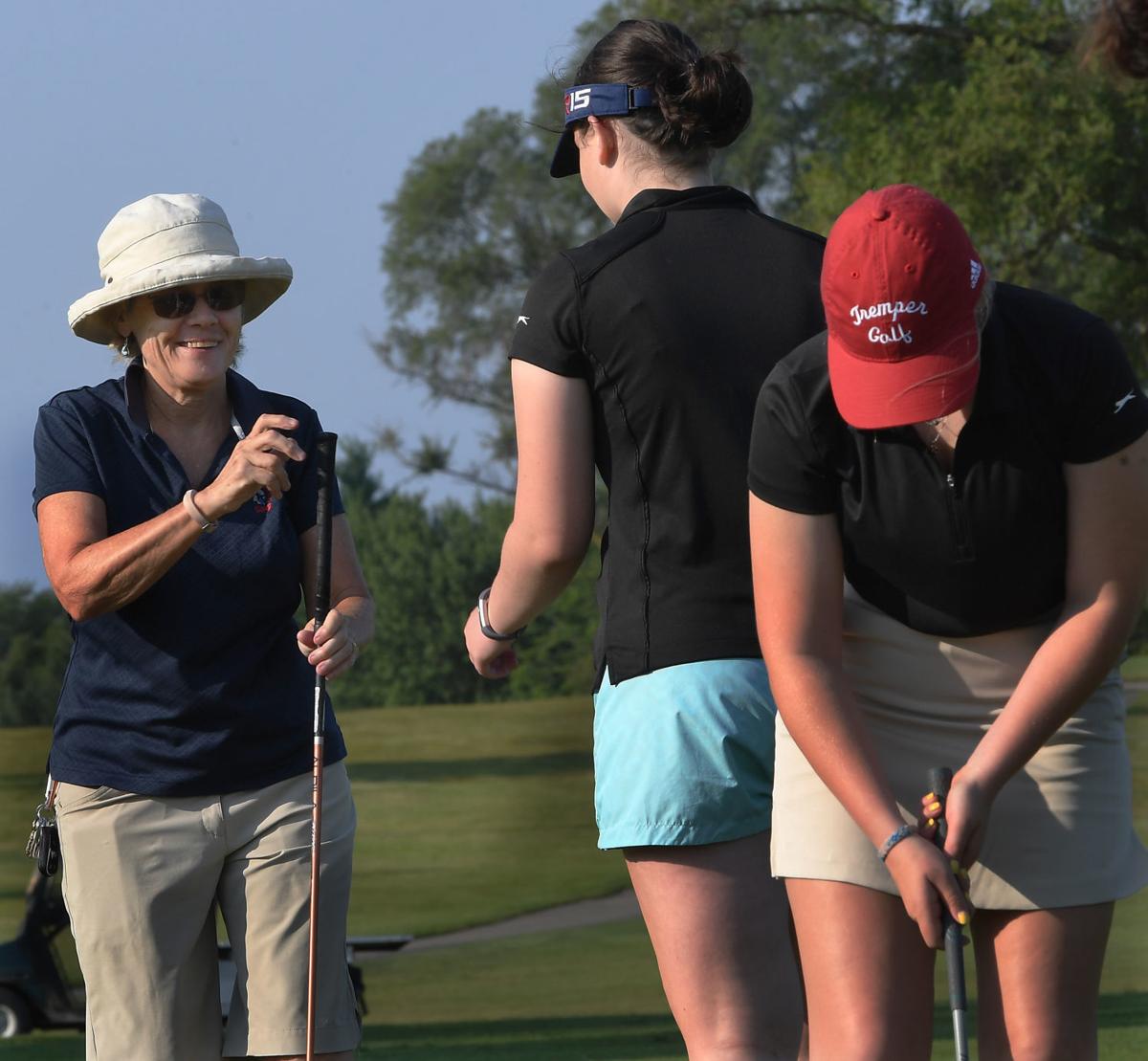 Nancy Phipps founded the Tremper girls golf program in 1984 as a 33-year-old biology teacher who had just finished her MBA at UW-Parkside.
After 35 years, Phipps will pass the torch to someone else.
In a letter to the News last month, Phipps announced that she was stepping down, effective Nov. 22.
Phipps said she'll still follow and support the program, but for now she's heading to the Southern Hemisphere with partner Ronald Robert, who lives in New Zealand.
Nick Myers, an assistant under Phipps the last two seasons, will take over as head coach.
"He has coached women's college golf and now high school girls," Phipps said. "He is well-prepared to step up to the position."
In her letter, Phipps reminisced about starting the program from scratch.
"(I) fell in love with the game of golf and wanted to pass that love on to other girls — now women," Phipps said.
"... I started with 10 girls, nine beginners and one that played on the boys team," Phipps said. "(We) started out with two shag bags (and) 10 ugly jackets, so we have come a long way with the help of the former booster club, a KUSD budget and fundraising."
Now, the oldest of the girls Phipps coached will turn 53 this year, meaning those coached by Phipps now range in age from 14 to 53.
Along the way, Phipps led two teams and four individuals to the WIAA State Tournament.
The last individual was Cameron Lee, who tied for 47th this fall.
But Phipps said the goal was always to do as much as she could given the tools provided her. Whether a player qualified for the State Tournament or struggled to break 60, it never really mattered.
"Where did the time go?" Phipps said. "I hope if I touched just a few girls' lives, the time commitment was worth it, and (I) gave them just a little bit of the passion I have for golf and what it teaches us (that) makes us better people in life."
Phipps is organizing a 35-year reunion scramble on June 28 at 10 a.m. at Bristol Oaks Country Club. All former players, partners, parents, assistant coaches and anyone associated with the program is invited to play or simply just to stop by and reminisce.
A total of 70 players are needed to reserve the course, and appetizers will be provided.
Kenosha kicks off holiday season
Kenosha kicked off the holiday season in a big way downtown on Friday evening, with the official city tree lighting ceremony, a visit from Santa Claus, and crowds enjoying carolers and holiday cheer despite a bit gusty and drizzly day. You can send your pictures of the holidays, whether it be decorating, baking, wrapping or just enjoying family, to columns@kenoshanews.com. We'll publish them in gallery and also use some in the daily paper. Happy holidays!