For the second straight week, the Indian Trail football team came from behind to snag a Southeast Conference victory.
Trailing Bradford 14-12 with 8 minutes, 11 seconds to play Friday night at Bradford Stadium, the Hawks got the ball at their own 34-yard line and marched 66 yards in 11 plays to a go-ahead touchdown.
Indian Trail recovered the ensuing kickoff after Bradford made a special teams gaffe and added another score to salt away a 25-14 win.
The Hawks improved to 3-1 overall and 2-0 in the SEC. Last week, they scored two touchdowns late in the fourth quarter to rally for an 18-14 win over Racine Park.
"It's just about staying consistent at it and not doubting," Indian Trail coach Paul Hoffman said. "Just have enough confidence that if this doesn't work, then let's just keep punching and something's going to get, and we're going to pop one or we're going to get a big play or we're just going to start moving chains and find a series that's working.
"It's just belief in each other."
The Red Devils dropped to 1-3 overall and 1-1 in the SEC after succumbing in the fourth quarter.
"I really, honestly, felt pretty good with a two-point lead at halftime with the way our defense was playing," Bradford coach Troy Bowe said. "But in a game like that, who makes more mistakes and who makes more plays?
"And they made more plays than us, and we made too many mistakes."
After a scoreless first quarter, the teams combined for 26 points in the second.
The Hawks went up 12-0 — they failed to convert the conversions after their two-first-half touchdowns — on junior quarterback Argjent Ismaili's 26-yard fourth-down touchdown pass to senior Amariyon Lynch-Gordon and senior running back Josiah Jackson's 12-yard run.
Bradford capped a 90-yard drive with senior running back Will Darden's 10-yard burst, then — after recovering a surprise onside kick — took a 14-12 halftime lead on sophomore quarterback Nate Olson's 1-yard sneak.
The score remained that way until the fourth, when Indian Trail took the lead for good on sophomore running back Xavier McWhorter's 2-yard run with 3:20 left.
Following the kickoff recovery, Ismaili hit on another fourth-down scoring strike, this one from 19 yards out to junior Clayton Bishop.
Ismaili finished 12-of-21 passing with two touchdowns and an interception and also added a team-high 60 rushing yards on 17 attempts. Lynch-Gordon caught four passes for 65 yards and a score.
Bradford, which was held to 181 yards of total offense, got 80 rushing yards on eight carries from sophomore Jalen Handford.
Tremper 27, Racine Case 14
Junior linebacker Jake Korbakes returned an interception 15 yards for a touchdown to get the Trojans on the board, then Tremper scored 14 unanswered points in the second quarter en route to an SEC victory at Hammes Field in Mount Pleasant.
Junior Mitchel Schwartz scored on a 10-yard run in the second quarter, junior quarterback Ryan McGonegle found senior Justin Dierckens for a 20-yard touchdown pass and Schwartz added a 22-yard scoring run in the fourth quarter.
The Trojans improved to 2-2 overall and 1-1 in the SEC, as they held the Eagles (1-3, 0-2) to 208 total yards and forced four turnovers.
"We talked a lot this week about us, defensively, keying on certain players," Tremper coach Jared McGranahan said. "We really felt that if we could slow down a couple of their key kids, we'd be able to piece some drives together.
"We put an emphasis on some of their players, because they deserve it. They've got some very special players over there."
A matchup between two unbeaten Southern Lakes Conference teams started with a turnover from each side just four plays into the game.
From that point, however, the host Wolverines imposed their will.
Waterford's talented running back duo of seniors Tanner Keller and Dominic Miller combined to rush 27 times for 247 yards and five touchdowns to lead the Wolverines to the lopsided victory.
Miller (seven carries, 134 yards) scored on runs of 45, 17 and 56 yards, while Keller (20 carries, 113 yards) had touchdown runs of 2 and 1 yards for Waterford (4-0, 2-0 SLC).
"Those two guys are phenomenal backs, bottom line," Wilmot coach Keiya Square said. "They're fast, they're big, they're physical, they're strong. They're the total package. To have two of them on one team, it makes it really tough.
"They kind of beat us up a little bit."
Wilmot (3-1, 1-1) finally got into the end zone early in the fourth quarter on a 6-yard touchdown run by senior quarterback Zack Watson with 10:59 left. The Panthers added their second score when Watson hit junior tight end Korik Klein with a 30-yard pass with 2:35 remaining.
Square said his team's untimely miscues when it did get something going offensively proved to be just too much to overcome.
"We were shooting ourselves in the foot," he said. "When you're playing a Waterford team that's well-coached, you just can't do those things."
Central 20, Delavan-Darien 17
A trio of third-quarter touchdowns propelled the host Falcons to their first victory of the season in an SLC game in Paddock Lake.
Trailing 3-0 at halftime, Central (1-3 overall, 1-1 SLC) scored 20 points in the third quarter on sophomore Jakob Simmons' 7-yard run and a pair of touchdown passes from senior quarterback Gavin Carlson to sophomore Michael Mulhollon, one of 28 yards and one of 65 yards.
The Comets (1-3, 0-2) scored two fourth-quarter touchdowns, but the Falcons held on.
Carlson threw for 110 yards, 93 of those on the two scores to Mulhollon.
St. Joseph 34, Whitefish Bay Dominican 15
The Lancers improved to 4-0 for the first time since 2003 with a dominating Metro Classic Conference victory in Whitefish Bay.
St. Joseph (2-0 Metro Classic) allowed just a late third-quarter touchdown to Dominican (1-3, 0-2) and one late in the fourth with the Lancers ahead 34-7 and their backups in on defense.
"I'm just really proud of our kids' effort," St. Joseph coach Matt Rizzo said. "They were tested tonight, and we kept on responding. Our defense played outstanding.
"... Our defense was really the name of the game. They kind of stuck it to them and put them in some really tough spots."
Offensively, senior running back Jake Gessert piled up 233 yards on 30 carries and rushed for two scores, giving him 11 rushing touchdowns and 13 overall on the season.
"He was running like a madman again tonight," Rizzo said.
Sophomore Caden Tolefree also ran for two scores, while sophomore quarterback Jacob Ashmus found junior Max McCarville for a touchdown.
The Lancers, ranked No. 8 in Division-6 in the latest WisSports.net state coaches poll, now go into a huge Week 5 matchup against Racine Lutheran, ranked No. 2 in Division-6.
That game is scheduled for 1 p.m. next Saturday at Ameche Field.
"It's a good feeling, man," Rizzo said. "The kids just keep on responding. I'm just so proud of them."
Burlington Catholic Central 20, Shoreland Lutheran 6
Shoreland coach Paul Huebner took the Pacers' Metro Classic loss at the Topper Bowl in Burlington upon himself.
"Sick, frustrated," Huebner said moments after the game regarding his feelings. "Ton of credit to (Catholic Central coach) Tom (Aldrich) and his kids, they played unbelievable. But I didn't have us prepared tonight.
"That's what it comes down to. I'm the guy in charge, and I did not have us ready to go."
The Hilltoppers (2-2 overall, 1-1 Metro Classic) reeled off a 67-yard touchdown strike in the first quarter and followed that with a 3-yard Reid Muellenbach scoring run in the second, moments after Shoreland (1-3, 0-2) lost a fumble.
But Shoreland made it a game in third quarter when junior quarterback Sawyer Smith rolled right and found sophomore Ryan Strutz for a 3-yard touchdown to cut the Hilltoppers' lead to 13-6.
A long, weaving kickoff return by junior Konnor Hill set up the score.
However, Muellenbach answered immediately with a 68-yard sprint to the end zone to help Catholic Central pull away with 6 minutes left in the third.
The Pacers penetrated inside the Hilltoppers' 20-yard line late in the game, but Catholic Central forced a turnover on downs and ran out the clock.
Shoreland's run game was non-existent, as the the Hilltoppers held the Pacers to 40 yards on 37 carries.
"Our running game did not do well tonight," Huebner said. "We've got no choice but to get better. We're going to go back to practice on Monday and figure things out."
University School 28, Christian Life 0
The only expectations for Christian Life in its first Midwest Classic Conference and home game as a varsity program since Week 8 of the 2015 season came from the inside.
Unfortunately, conference powerhouse and almost annual postseason participant University School of Milwaukee had other plans, spoiling the Eagles' ambitions with a shutout victory at Jaskwhich Stadium.
"When we first started, a lot of our coaches were tearing up just because there's been so much put into this to get to this point," said CLS coach Jack Decker, whose squad slipped to 2-2 overall. "They were all very excited to finally have football back at the varsity level. I just wish we would have performed better tonight."
That might very well have been possible had it not been for the rushing exploits of USM quarterback C.J. Boyd (118 yards, three touchdowns) and halfback Connor Baumann (195 yards, one TD) and a spate of second-half injuries that felled CLS standouts Jacob Shaffer, CJ McDaniel and Austin Eifert.
By night's end, the Eagles were relying on third-team tailback Marcus Ramirez, a sophomore, who led the team in tackles from his defensive-back spot with 14 and added a sack to boot, to carry the offensive load.
But it wasn't nearly enough to overcome some untimely turnovers and the dynamic running game of University School (3-1, 2-0 Midwest Classic).
Mike Johnson, Dan Truttschel, Peter Jackel of Lee Enterprises and News correspondents Mike Ramczyk and Paul Spicuzza contributed to this report.
SIMMONS BLOCK PARTY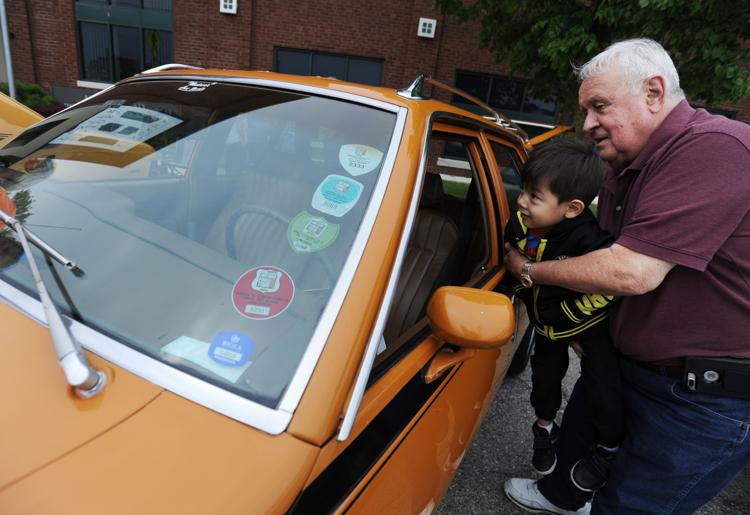 Harris and Hudson with Matt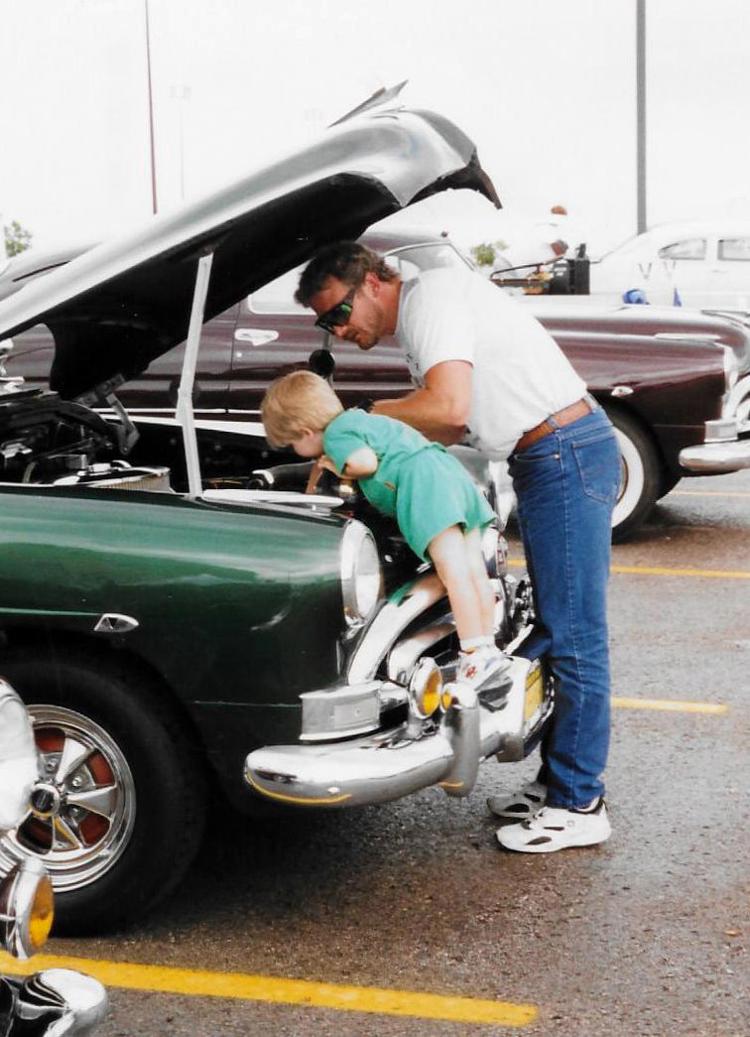 CAR SHOW BAKER PARK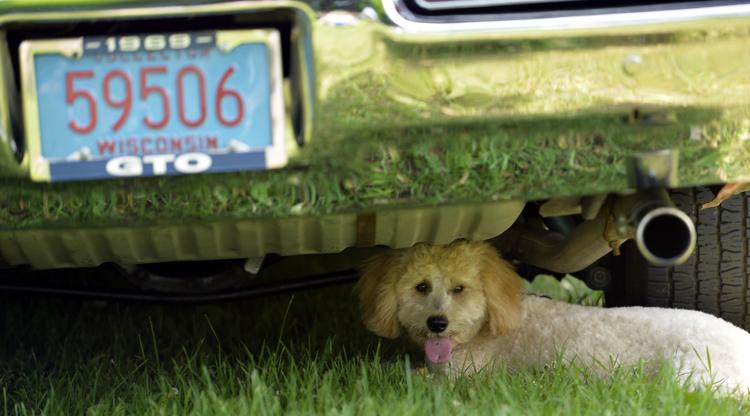 CAR SHOW BAKER PARK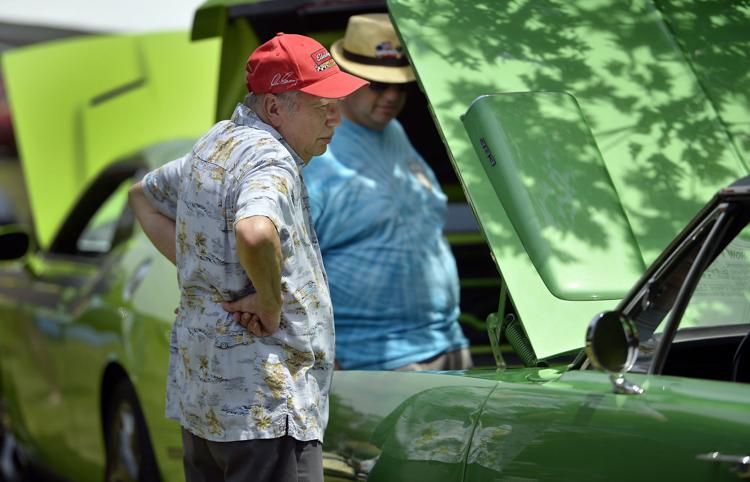 CAR SHOW BAKER PARK
CAR SHOW BAKER PARK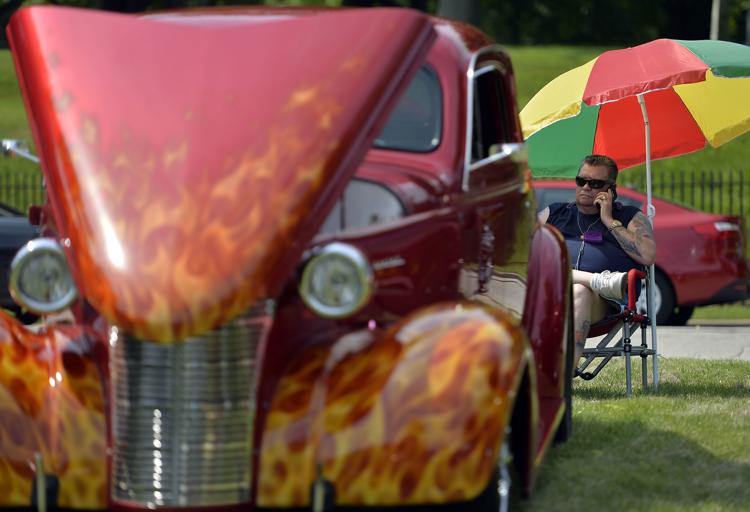 CAR SHOW BAKER PARK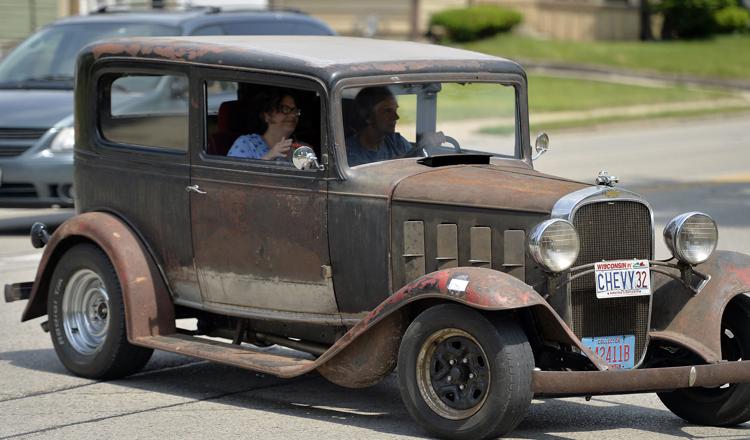 CAR SHOW BAKER PARK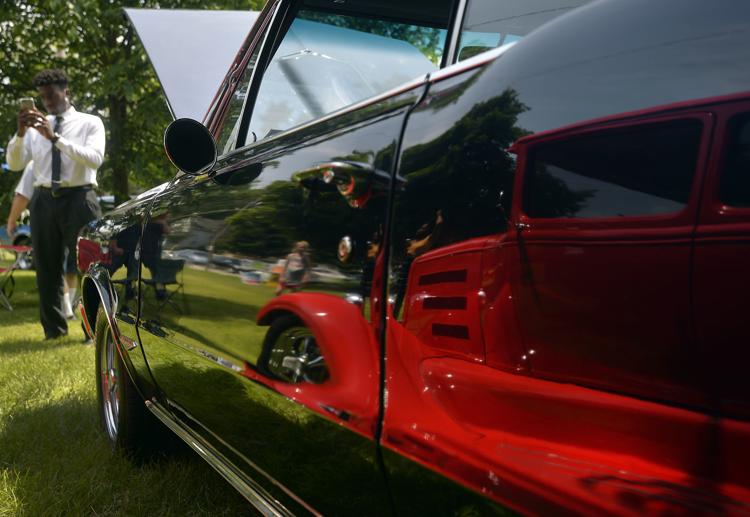 CAR SHOW BAKER PARK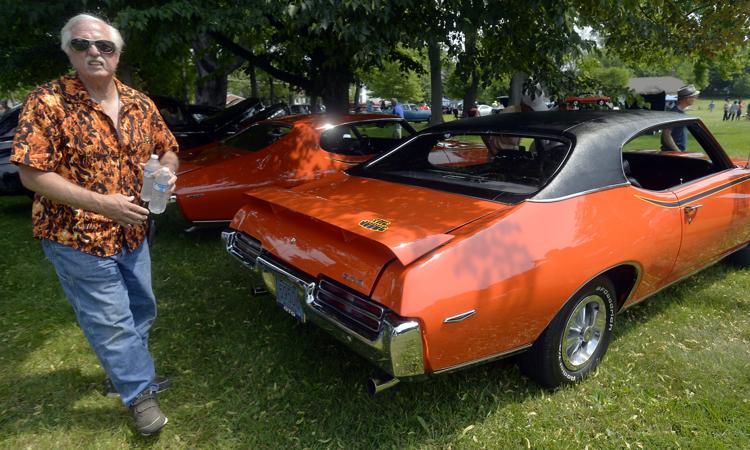 CAR SHOW BAKER PARK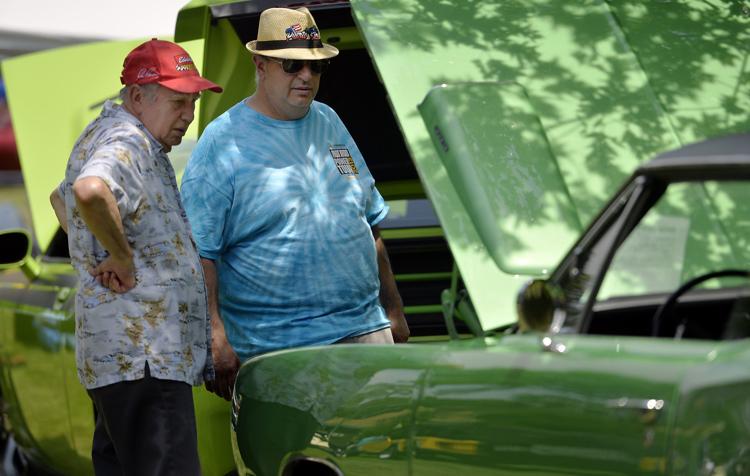 CAR SHOW BAKER PARK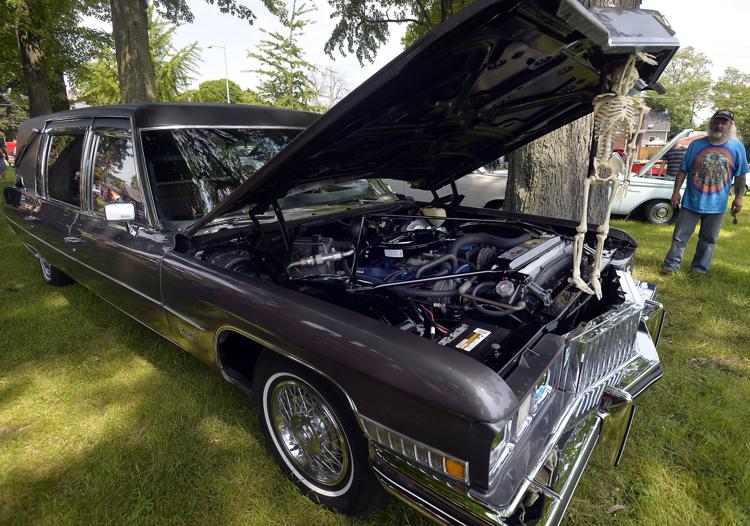 WOUNDED WARRIOR CAR SHOW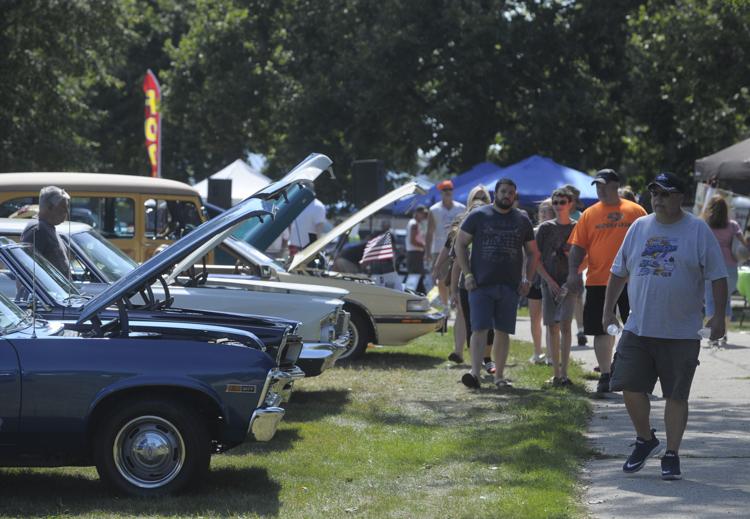 CAR SHOW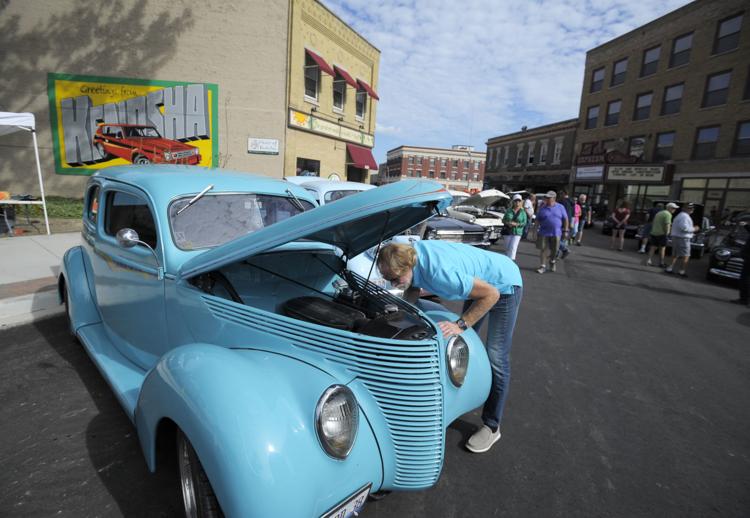 CAR SHOW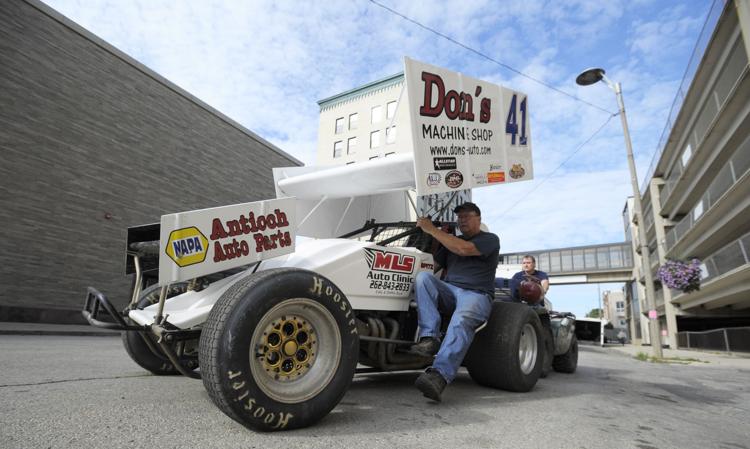 RODS FOR A REASON CAR SHOW
RODS FOR A REASON CAR SHOW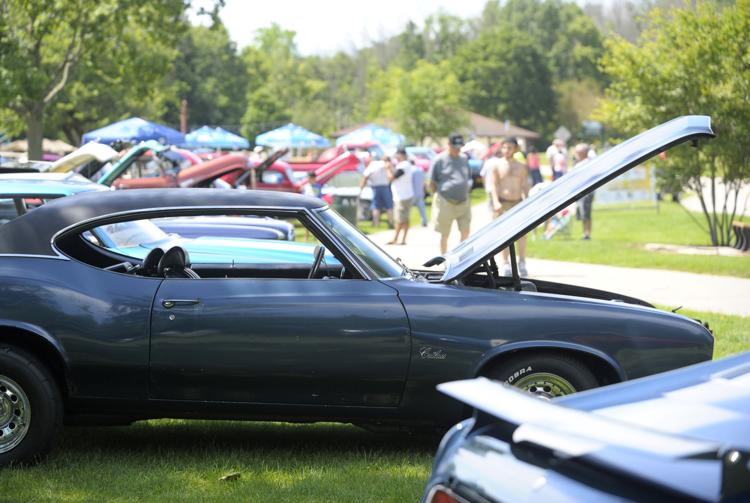 Be the first to know
Get local news delivered to your inbox!