By the time the thunder, lightning and torrential rain hit Shoreland Lutheran on Wednesday night, the Shoreland boys soccer team had already inflicted enough damage on Racine St. Catherine's.
Ben Barrette notched a hat trick in the first half, and the Pacers finished with a 3-0 victory in their Metro Classic Conference opener against the Angels — tied for sixth with St. Joseph and Sturgeon Bay in Division-4 in the latest state coaches poll — in a match that was called in the 47th minute due to the stormy weather.
Brandon Freitag and Justyn Giese each had an assist for Shoreland, which won its third straight match to improve to 3-2 overall, while Kaiden Love made five saves in net.
St. Catherine's dropped to 1-5-1 overall.
St. Joseph 6, Greendale Martin Luther 3
The sixth-ranked Lancers opened their Metro Classic season with a home victory Wednesday night to improve to 5-1-1 overall.
Andrew Alia tallied two goals and two assists for St. Joseph, Joey Feudner had two goals and one assist, Giovanni Bosco notched a goal and an assist, Matt Schulte scored and Ricardo Vasquez added an assist.
"We came out with good energy and were able to get control of the match early on," St. Joseph coach Gino Alia said. "We made a number of nice connections, which led to a few highlight-reel goals.
"It was a great way to start our conference play."
Christian Life 2, Living Word Lutheran 1
Michael Oware scored on a breakaway late in the first half and Aaron Andersen scored in the second for the host Eagles on Wednesday in a Midwest Classic Conference victory.
David Sisson made one save in net, and CLS coach Alan Krass also cited the play of defenders Nick Chavoulev and Lucky Palone.
Delavan-Darien 9, Central 2
The visiting Comets, ranked fourth in Division-3, led 6-0 at halftime in a Southern Lakes Conference match on Thursday.
Emmett Marckese scored both of the Falcons' goals, and Connor Carlson had an assist.
"We know Delavan is always a tough game, and they are a quality team," Central coach Jon Kao said. "Add in our injuries, and we were going to be at a severe disadvantage. We weren't able to keep up with their size and speed up top, and they took advantage of that."
Indian Trail 3, Bradford 0
The visiting Hawks, ranked No. 10 in the latest coaches poll, swept the Southeast Conference match by scores of 25-18, 25-19, 25-18, on Wednesday.
Indian Trail improved to 9-3-2 overall and 2-0 in the SEC.
"Unfortunately, we started a little slow and dug ourselves a hole at times," Indian Trail coach Brian Sharkey said. "But we fought back, and then we were able to get all of our athletes into this big city match and play a lot with our depth and our lineups.
"That was great that all got a chance to play."
The Hawks were led by seniors Jackson Antos (16 kills) and Nathan Klimisch (12 kills). Junior setter Chris Riemer distributed 28 assists, while senior libero Carson Skalbeck picked up 14 digs and two aces.
Central 3, Racine St. Catherine's 1
The visiting Falcons won their Southern Lakes Conference opener, 25-15, 25-21, 23-25, 25-14.
Central leaders were Tyler Horton (43 assists), Dan Tompkins (14 kills), Jack Rose (14 kills), Zach Meyers (12 kills), Bradley Bell (eight kills, three blocks), Luke Koeppel (five kills, four blocks) and Keegan Kearby (22 digs).
"We have a group of very young, talented athletes in this program," Central coach Brett Kaczmarek said.
St. Joseph 3, Racine Prairie 0
The host Lancers swept a Metro Classic Conference match, 25-13, 25-19, 25-18, on Thursday.
St. Joseph was led by Shea Paxton (five aces, four kills), Tori Schuler (11 kills, three aces), Marlena Moore (five kills, three aces) and Ellie Schuler (20 assists).
"We came out with some nerves in our first home match but were able to calm down and execute on our side of the net and come out with a great victory," St. Joseph coach Whitney Witthun said.
SIMMONS BLOCK PARTY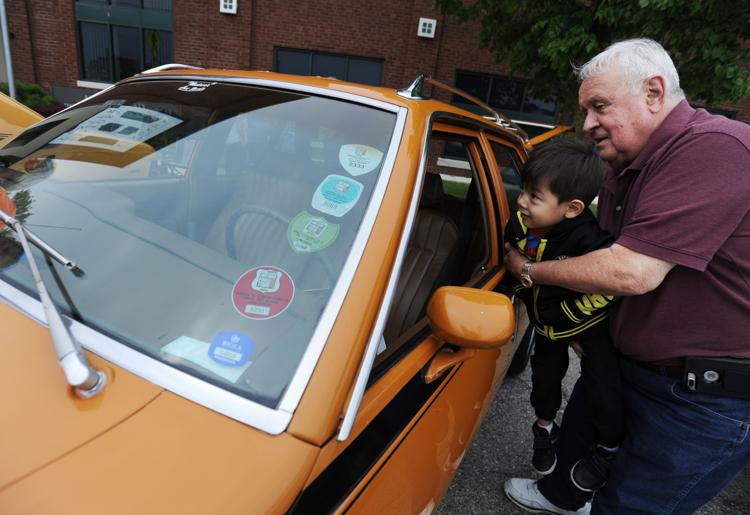 Harris and Hudson with Matt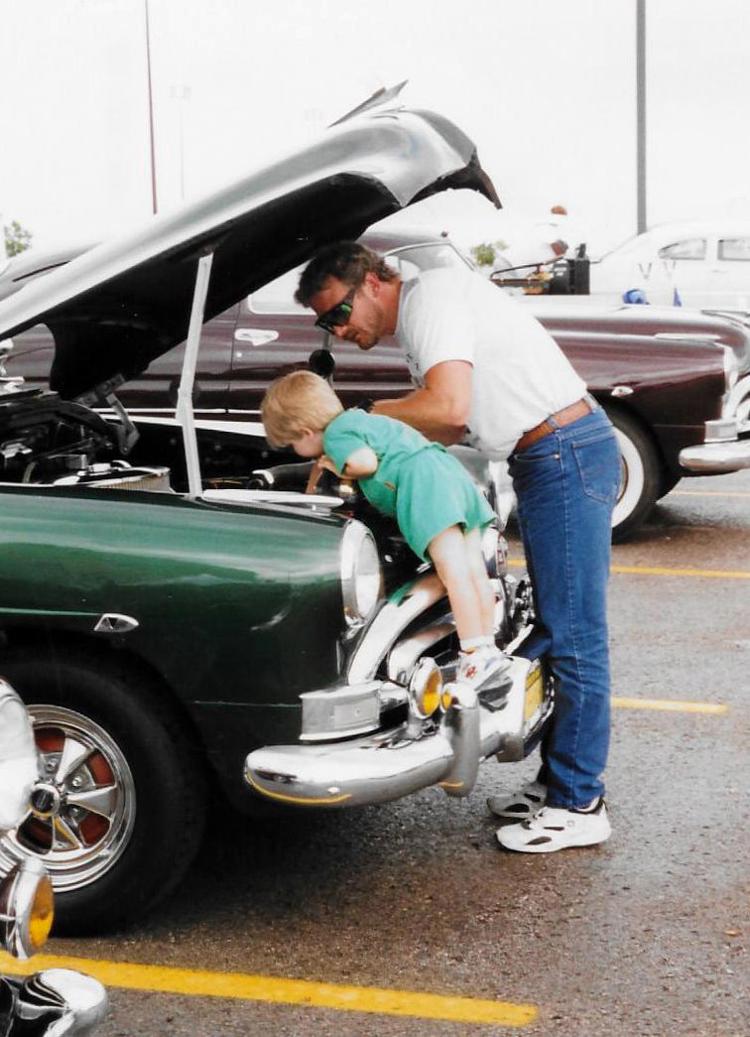 CAR SHOW BAKER PARK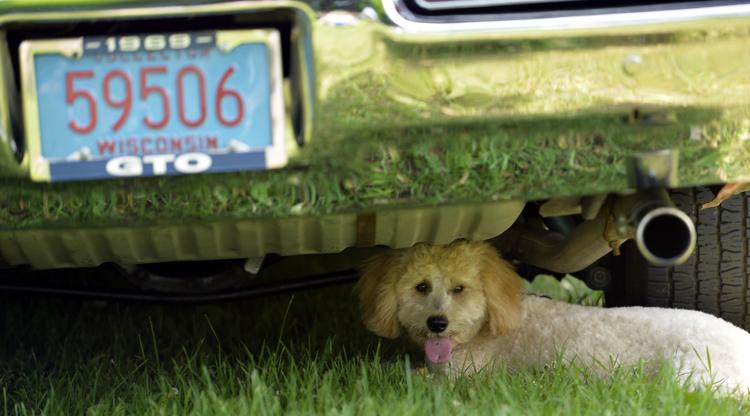 CAR SHOW BAKER PARK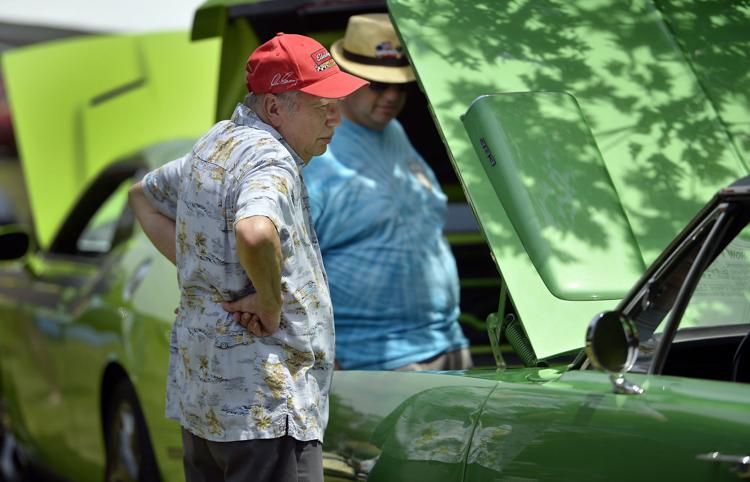 CAR SHOW BAKER PARK
CAR SHOW BAKER PARK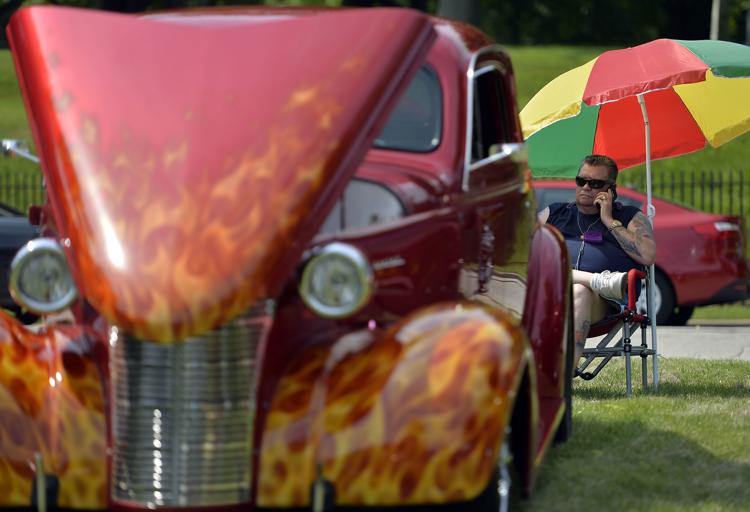 CAR SHOW BAKER PARK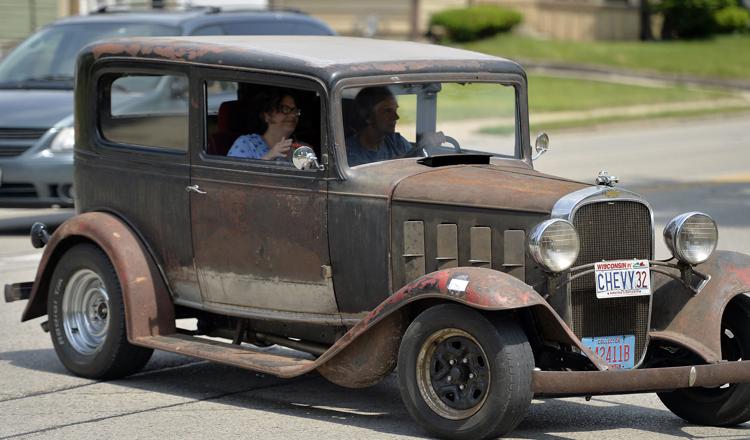 CAR SHOW BAKER PARK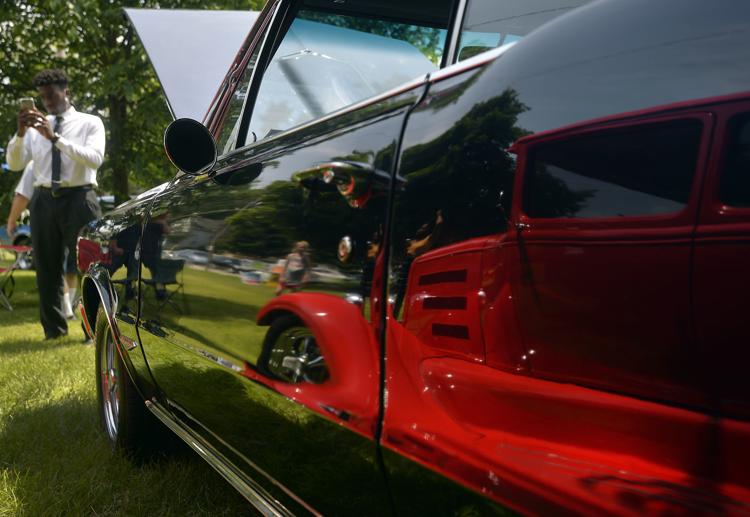 CAR SHOW BAKER PARK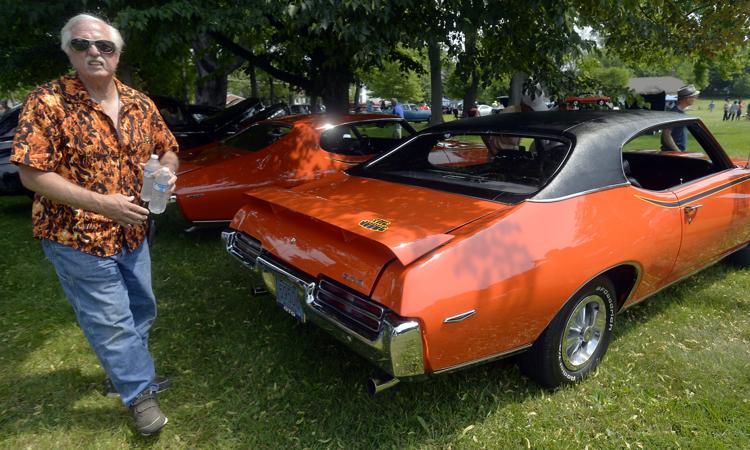 CAR SHOW BAKER PARK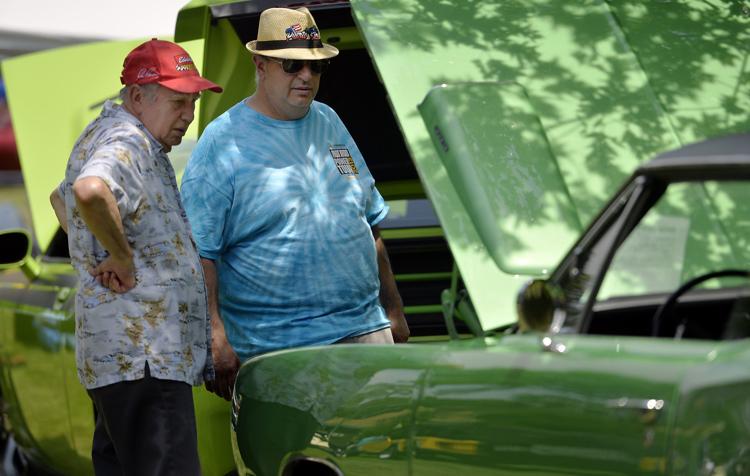 CAR SHOW BAKER PARK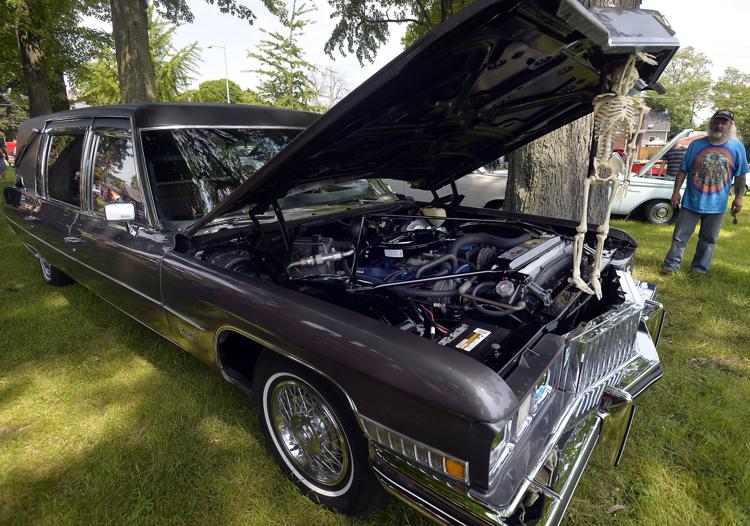 WOUNDED WARRIOR CAR SHOW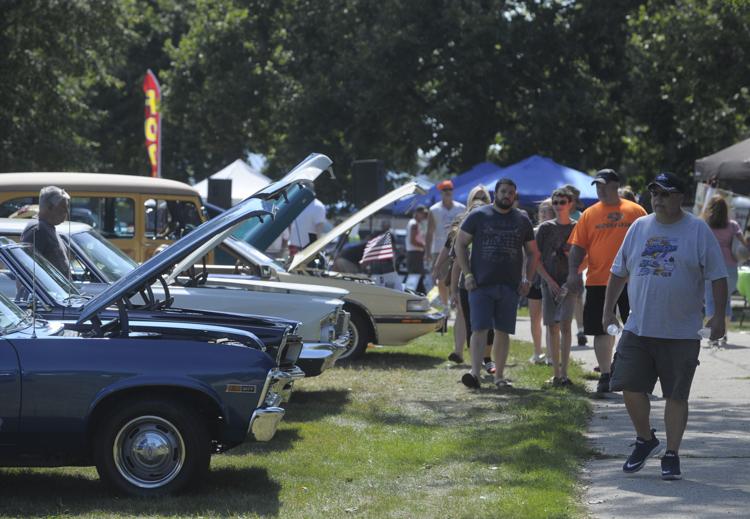 CAR SHOW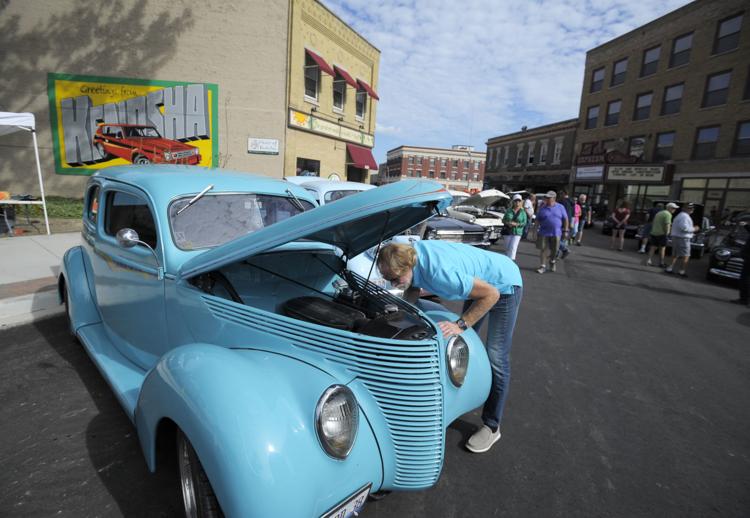 CAR SHOW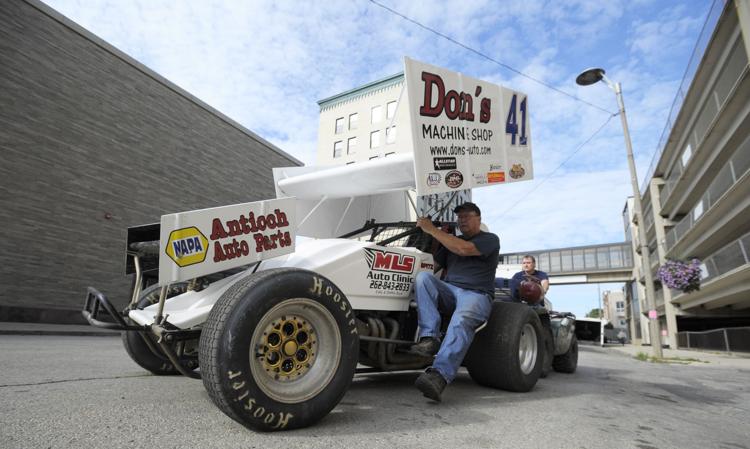 RODS FOR A REASON CAR SHOW
RODS FOR A REASON CAR SHOW