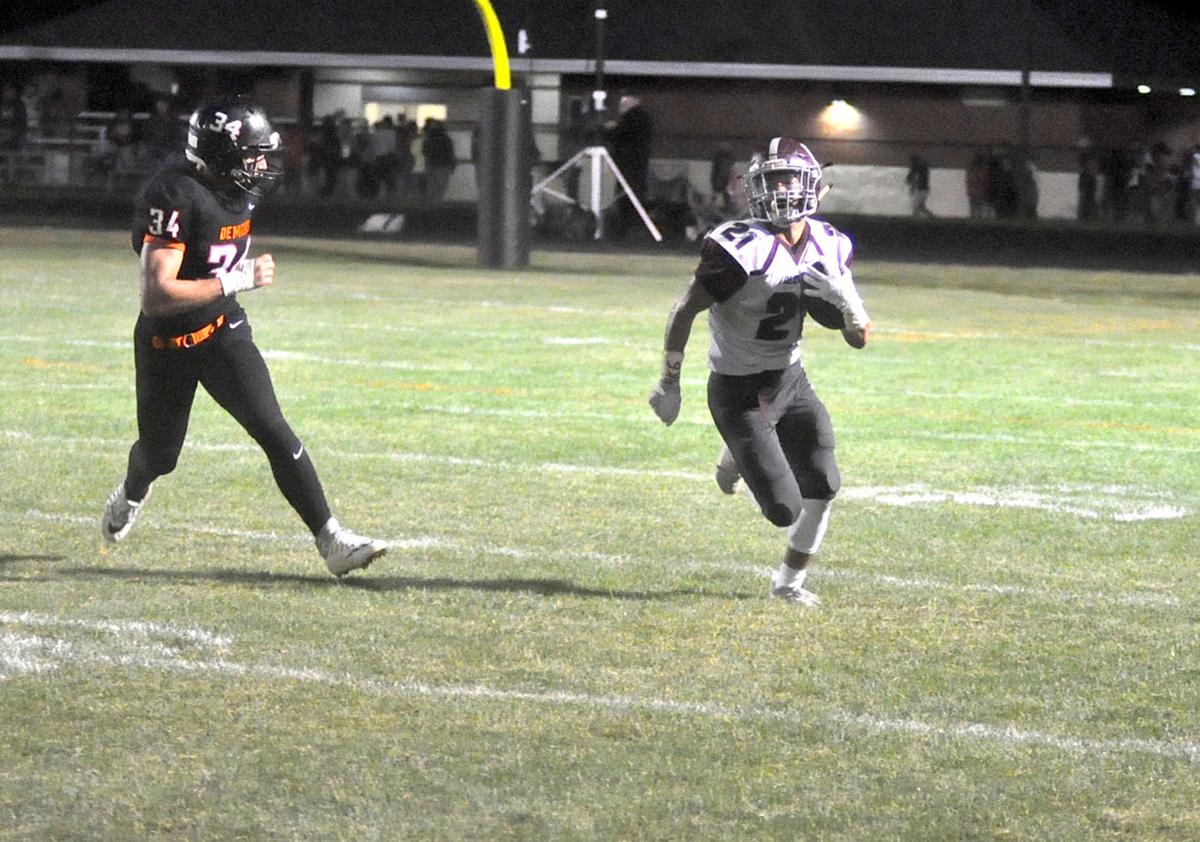 Elkhorn (2-4, 1-3 SLC) at Central (1-5, 1-3 SLC)
Where: Central High School (24617 75th St., Salem)
Series note: The teams have split their last two meetings. … In Week 3 at Elkhorn last season, Elkhorn quarterback Mason Buelow threw for 263 yards and six TDs in a 41-6 Elks' victory. … In Week 3 at Central in 2017, Central quarterback Jaden Jackson found Myles Kazumura for an 11-yard TD pass with 36 seconds left in the Falcons' 21-17 win.
Player to watch: Central features a multi-faceted rushing attack, with four players having rushed for at least 60 yards this season, three for at least 100 and two for at least 200. Sophomore Jakob Simmons (6-0, 210 pounds) leads the bunch with 257 yards and two TDs on 51 carries. … "We are going to rely on a heavy running game this week," Central coach Tyson Mengel said. "Our running game has been the strongest I've seen at Central. Jakob has stepped up tremendously in the run game for us. He is running hard and violently. This must continue this week to beat a solid Elkhorn team."
Key stat: Buelow is tied for 23rd in the state, per WisSports.net, with 1,136 passing yards. He's gone over the 300-yard mark twice.
FYI: Elkhorn hasn't reached the playoffs since 2014, while Central hasn't made the postseason since 2010. Both teams likely need to win out to end their respective playoff droughts.